ABsinthe – Qipao Kisaki (NSFW)
ABsinthe Studio has just released a new product today – a Qipao Kisaki figure from the Blue Archive series. The figure features a Chinese-style scene with a provocative skirt-flipping pose, which creates an artistic and alluring atmosphere. The high-end version even comes with interchangeable parts that allow you to switch between different poses.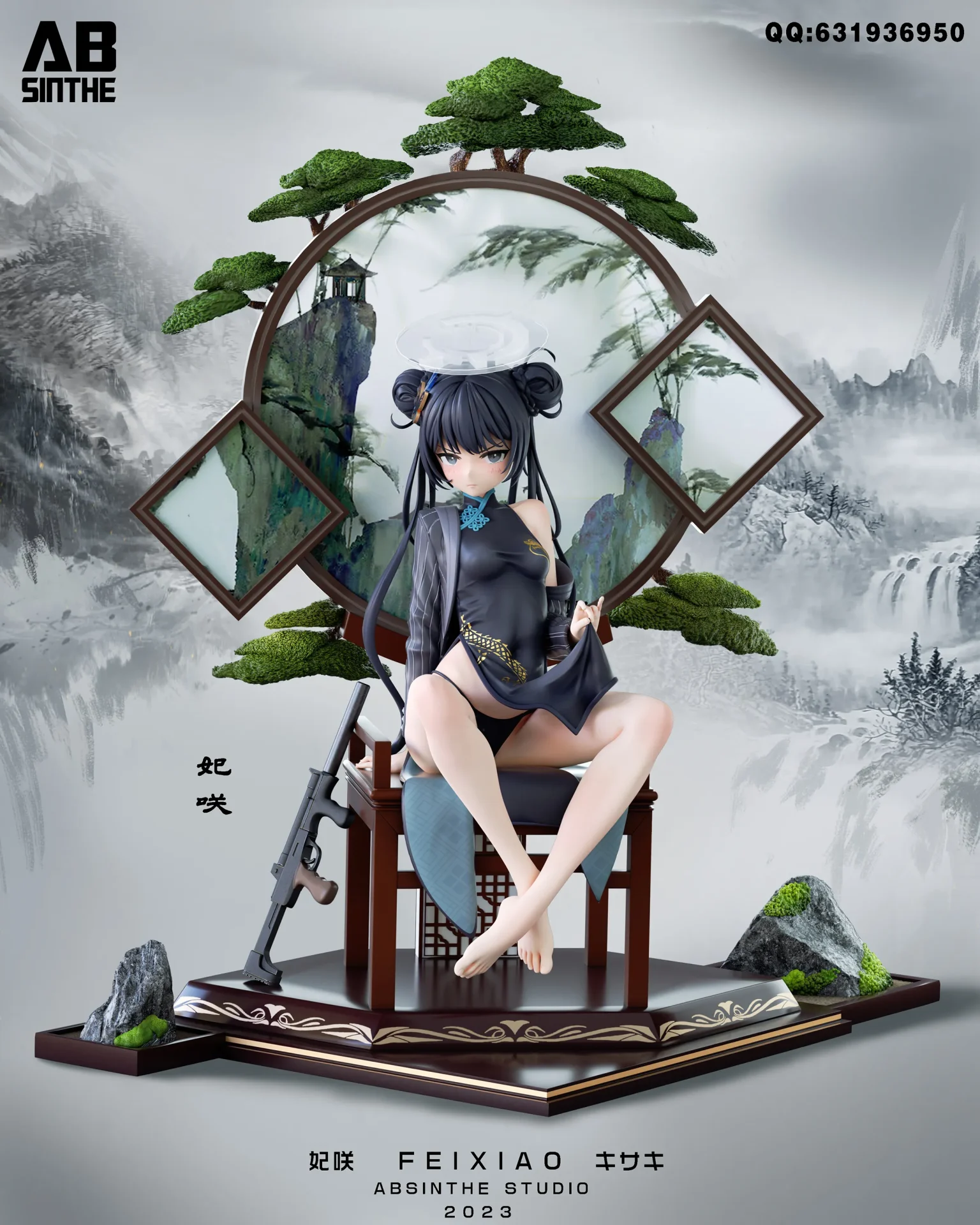 The Qipao Kisaki figure is 1/6 scale and stands at 33 centimeters tall. Her alluring pose contrasts sharply with the huge Chinese landscape screen in the background, creating an unexpected yet harmonious combination.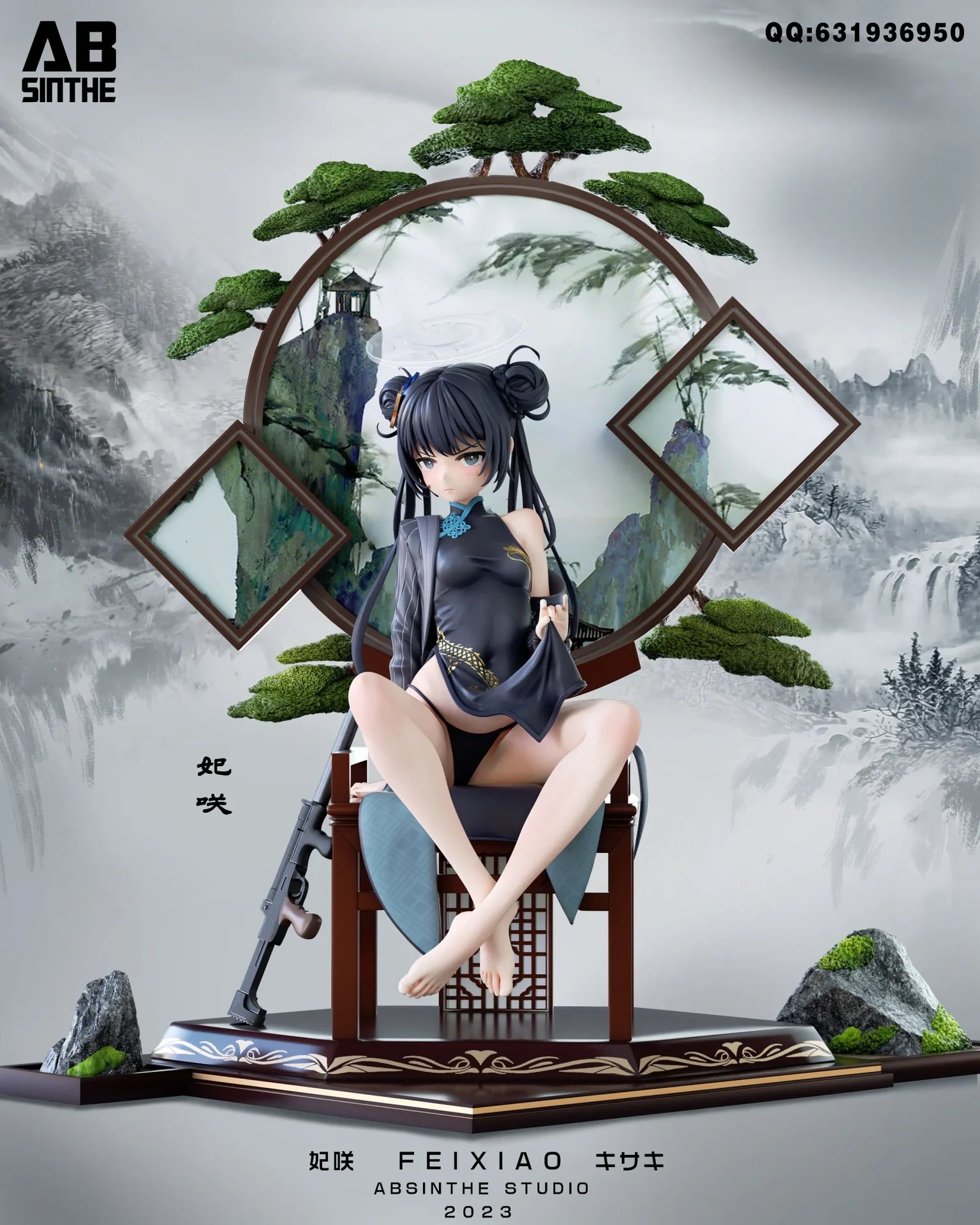 Her bare legs and skirt-flipping pose are very attractive, while her exposed shoulder is exquisite and round, emitting an ambiguous aura from every inch of her skin.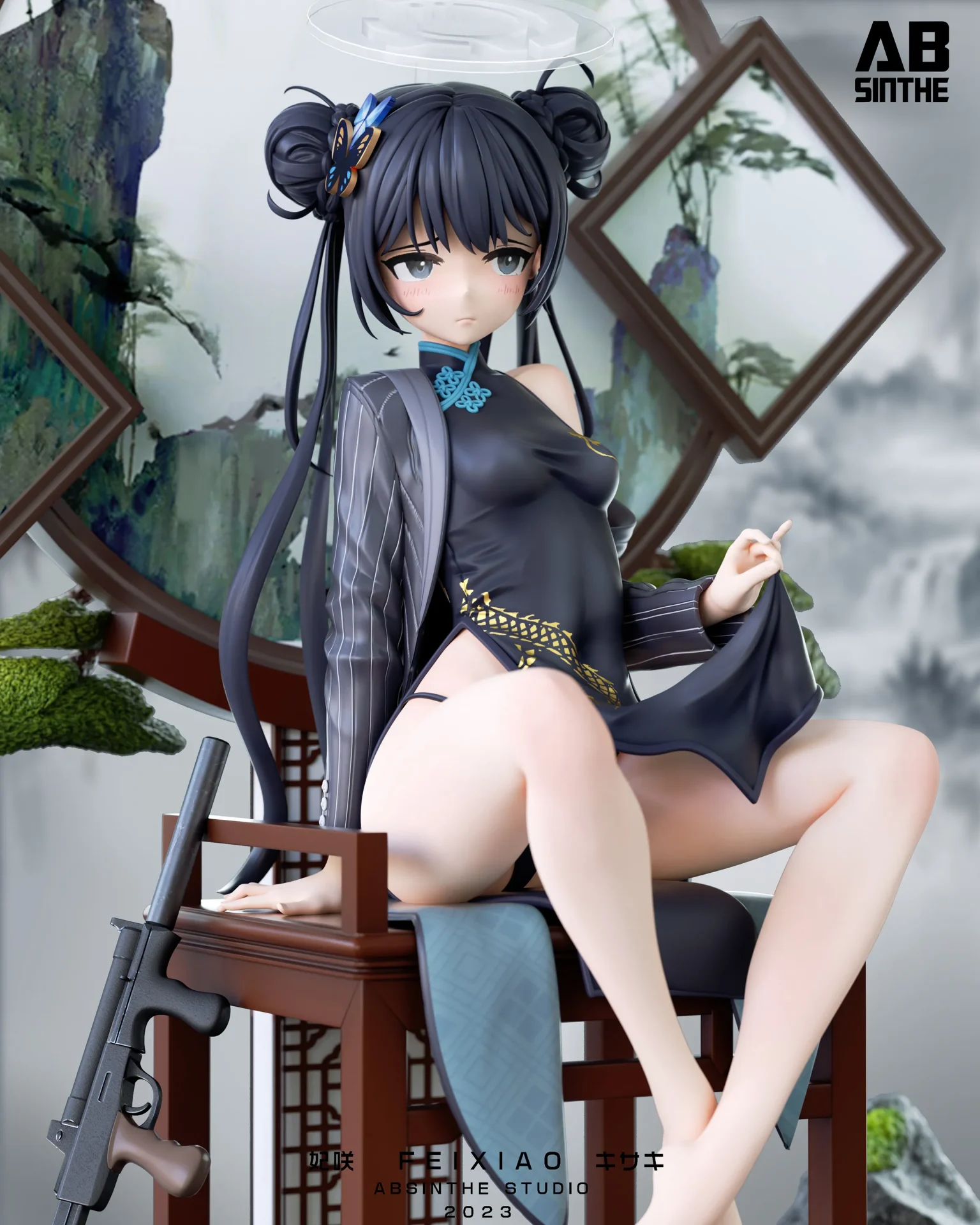 The regular version of the Kisaki figure comes with a proud expression, cold and disdainful eyes, and a crimson cheek, which triggers the desire to conquer her.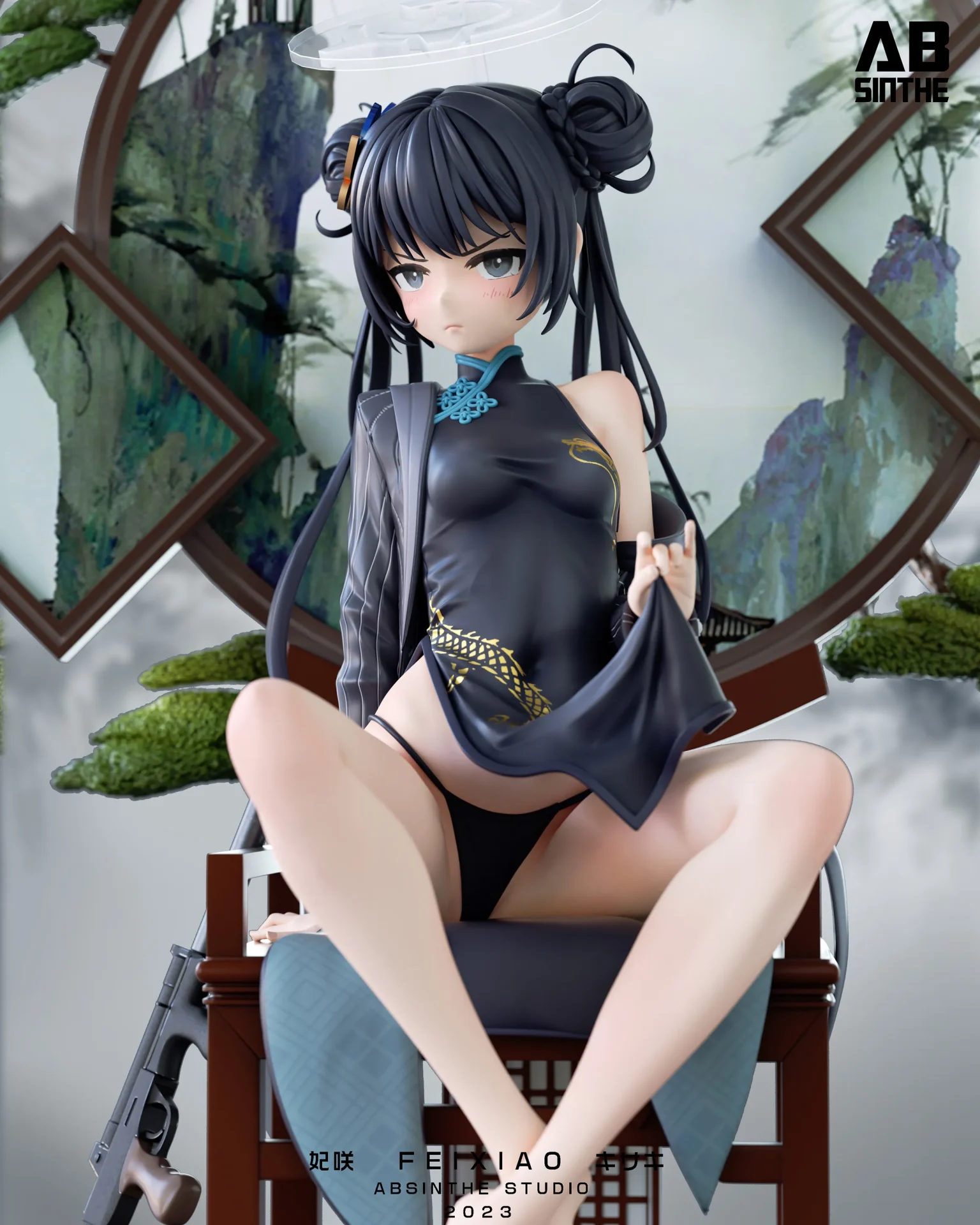 The high-end version also comes with a shy face and a simple platform, providing you with two different styles of Kisaki figures to display.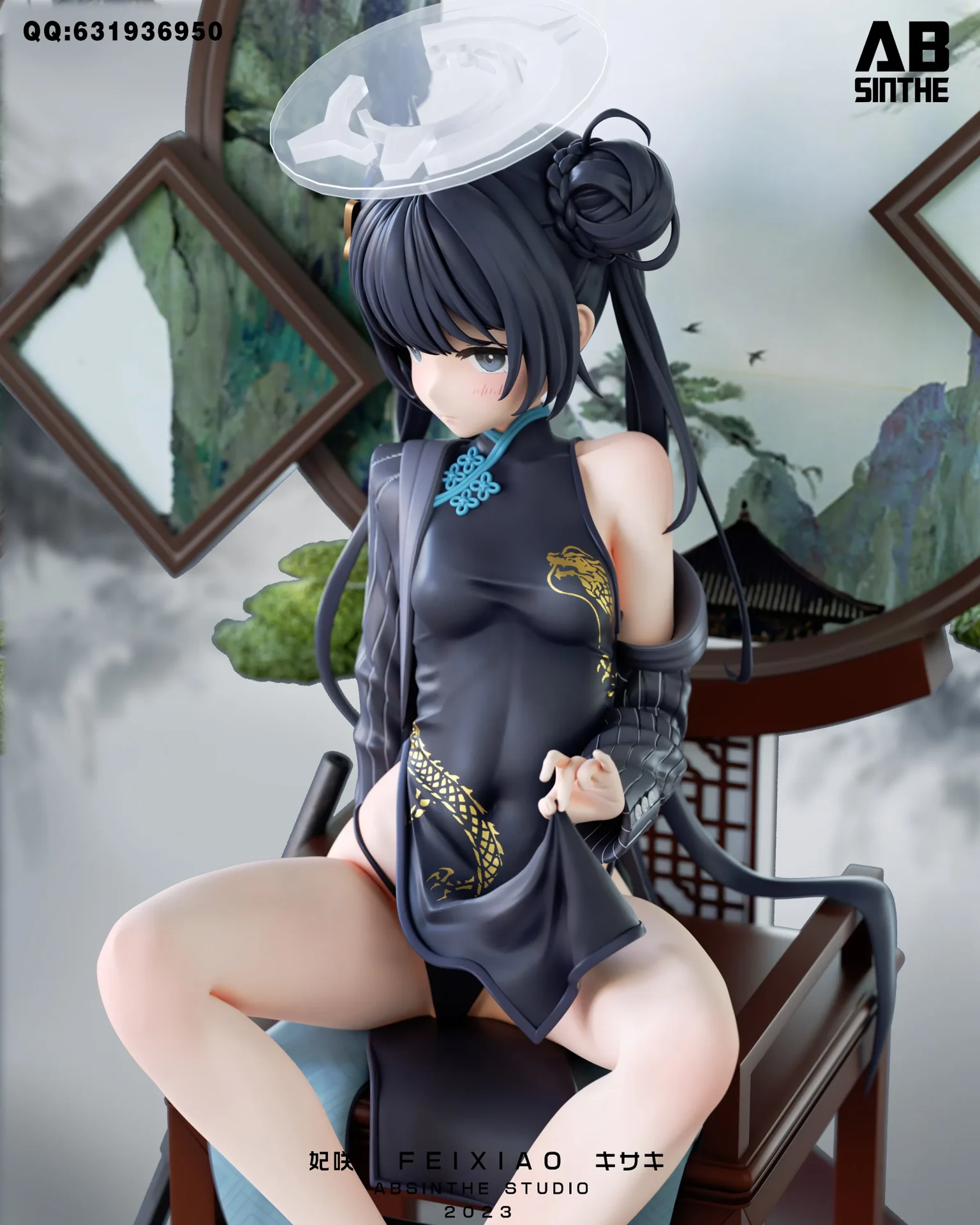 The Kisaki figure's black and gold Qipao outfit fits her like a second skin, and her delicate belly and navel details showcase the charming and alluring aspect of Chinese Lolita.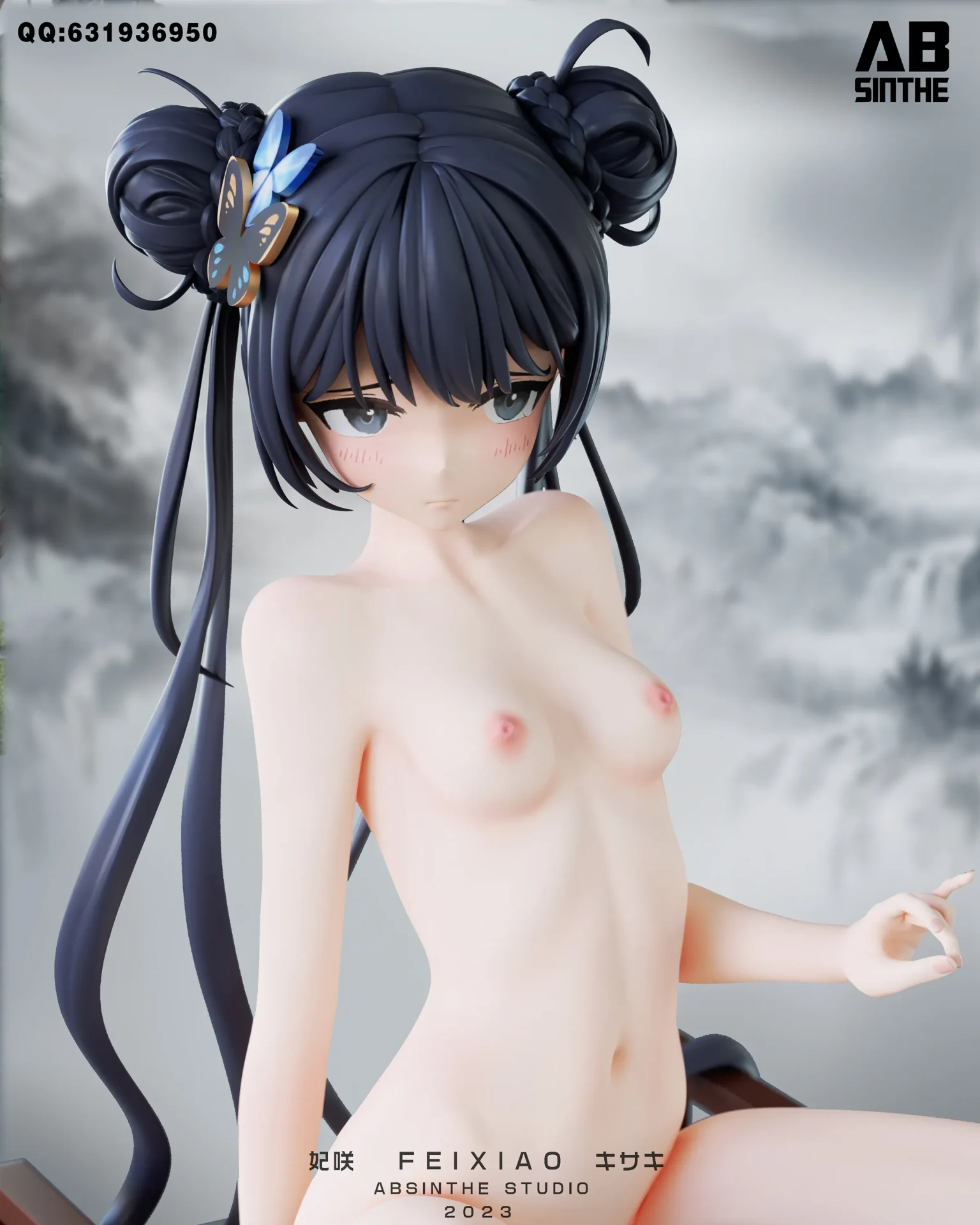 The advanced version of this figure not only comes with the extra shy expression head, but also comes with this exchangeable naked body!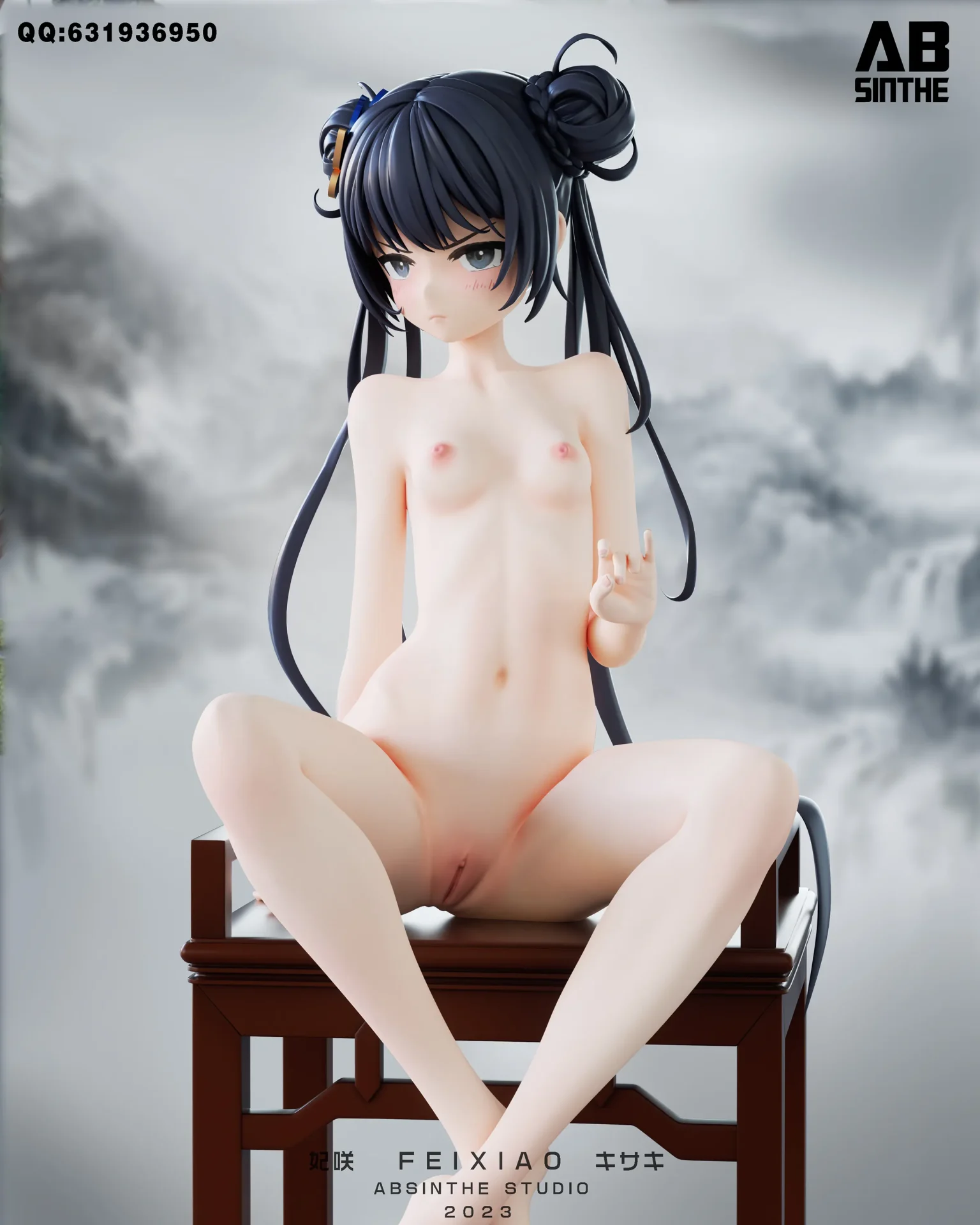 Overall, this figure is a must-have for Blue Archive  fans and collectors alike.
Product Details:
ABsinthe Studios
Resin + PU + ABS
1/6 Scale
H33 * W32 * D24cm Estimated
Limited to 288pcs
Shipping Date : Q1 (March) 2024 Estimated
Other Remakrs:
Standard Ver.:Character + Standard Base + Tsundere Expression Head Carving + Exclusive Nameplate.
Advanced Ver.:Standard Ver. + Extra ONE Exchangeable Head Carving (Shy Expression) + Exchangeable Naked Body + Simple Base to achive DUAL Placed.