Aki Hayakawa & Gun Devil – ILL ILLEGAL FACTORY
Aki Hayakawa & Gun Devil – ILL ILLEGAL FACTORY: You will die in the most miserable way! – "Chainsaw Man" by Aki Hayakawa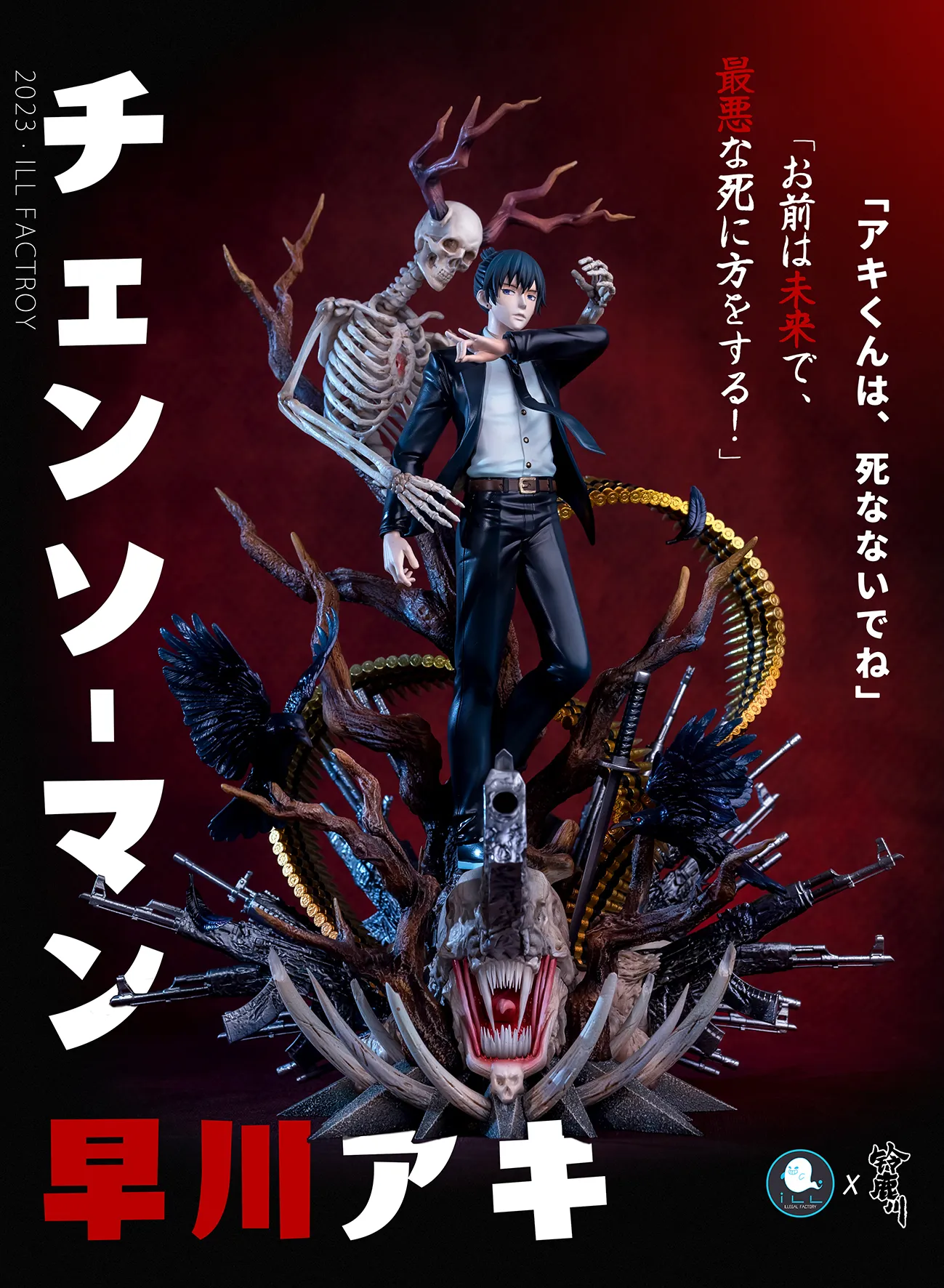 Aki Hayakawa is a character from the manga "Chainsaw Man" and its derivatives, voiced by Shogo Saito and Ayumi Murase. He is a demon hunter of Division 4 of the Tokyo Public Safety Bureau's Devil Extermination Division and a future devil's contract holder.
When Aki Hayakawa was a child, a gun devil attacked Japan. Aki survived by chance while being outdoors, but his entire family was killed. Afterward, he was saved by Makima and grew up to become a demon hunter in Division 4, where he partnered with senior Himeno.
During the battle against the gun devil, Aki Hayakawa died. He was possessed by the gun devil and went to take the chainsaw's heart, mistakenly believing that he was playing in the snow. However, upon seeing Denji cry, he couldn't bear it and was ultimately killed by Denji. He was betrayed by the one he trusted the most, Makima, and possessed by the one he hated the most, the gun devil, to attack his closest allies, Power and Denji. He committed the crime he hated the most, indiscriminately killing people as the gun devil did to his own family. In the end, he died at the hands of Denji, his dearest family member. In the eyes of the future devil, this was his most miserable way to die.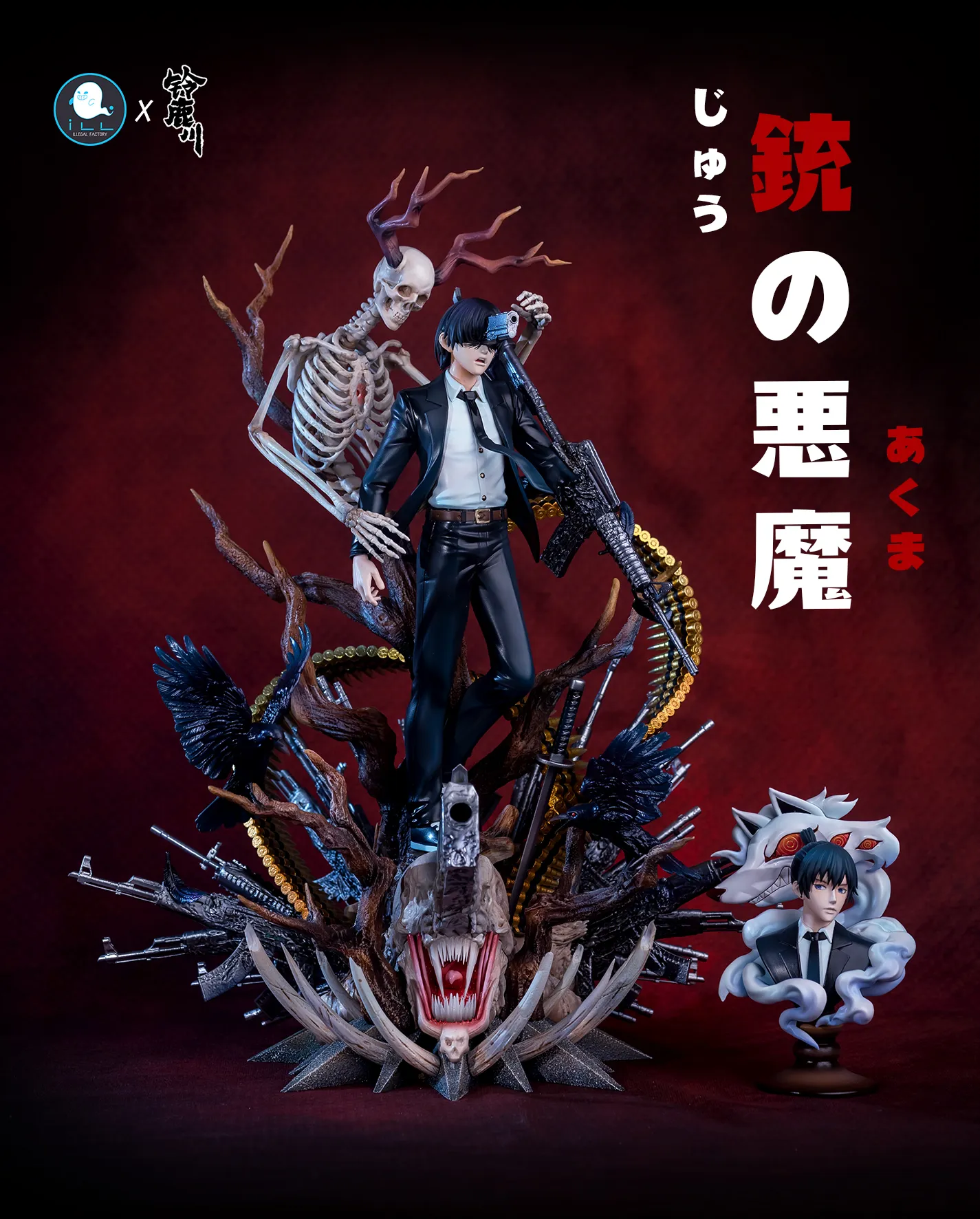 His overall appearance is very handsome. Aki's slender legs are complemented by his tailored trousers. The floating tie, disdainful gaze, and slightly curled right leg give him an air of calmness.
The overall design, including the hairstyle, follows the manga's depiction. The action poses are depicted naturally, and this product features a black suit with distinct shading effects in different areas.
The attention to detail on the figure is meticulous, including the depiction of the crow's details, which are made of resin and have a plush texture.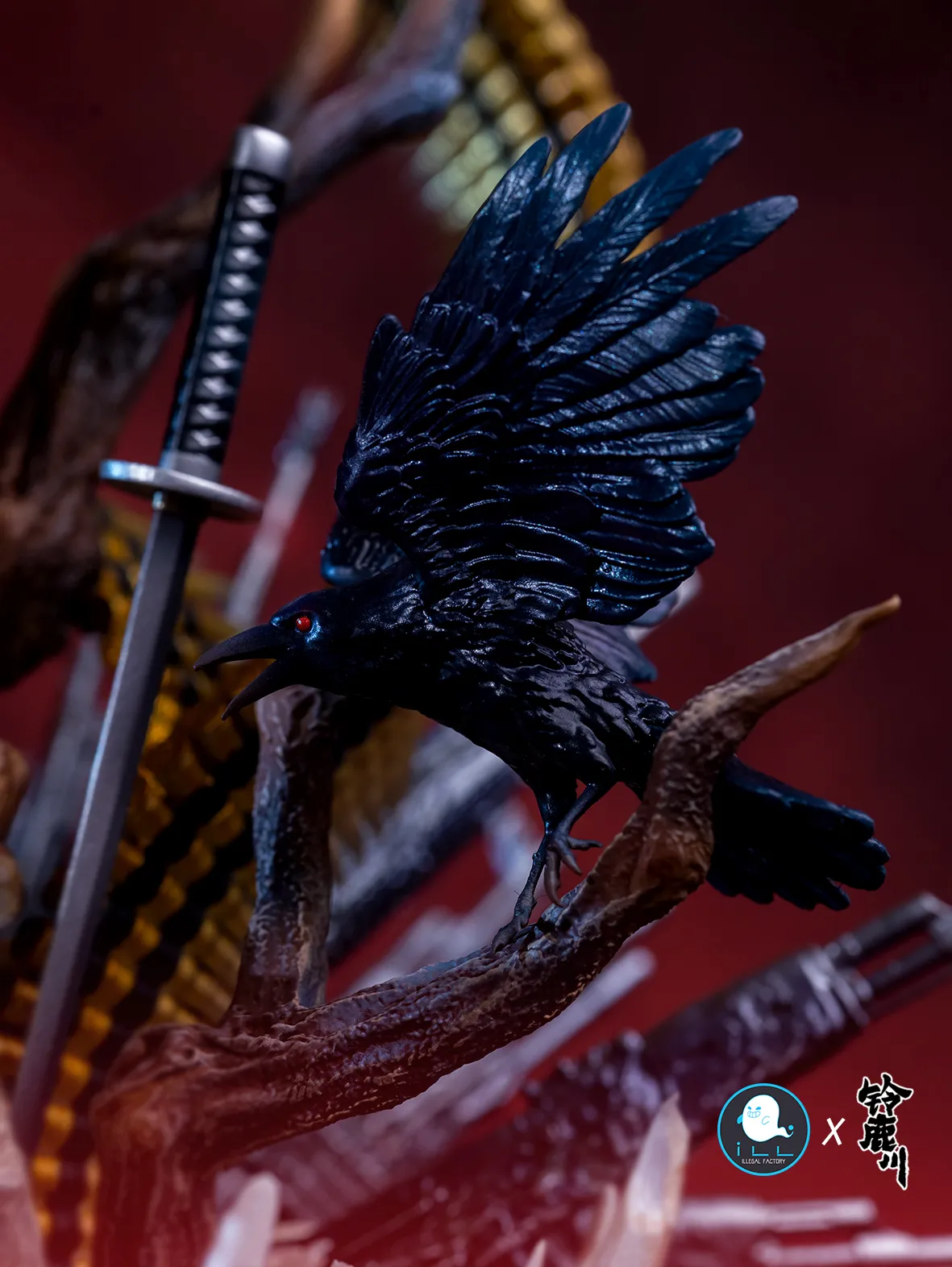 Aki's expressionless handsome face, accompanied by the sound of a "knock," has captivated countless people. The hand gesture is faithfully reproduced, showcasing a composed and elegant aura. The design of the base corresponds to the gun devil, featuring firearm elements, and the detailed processing and color painting of the base create a very realistic texture.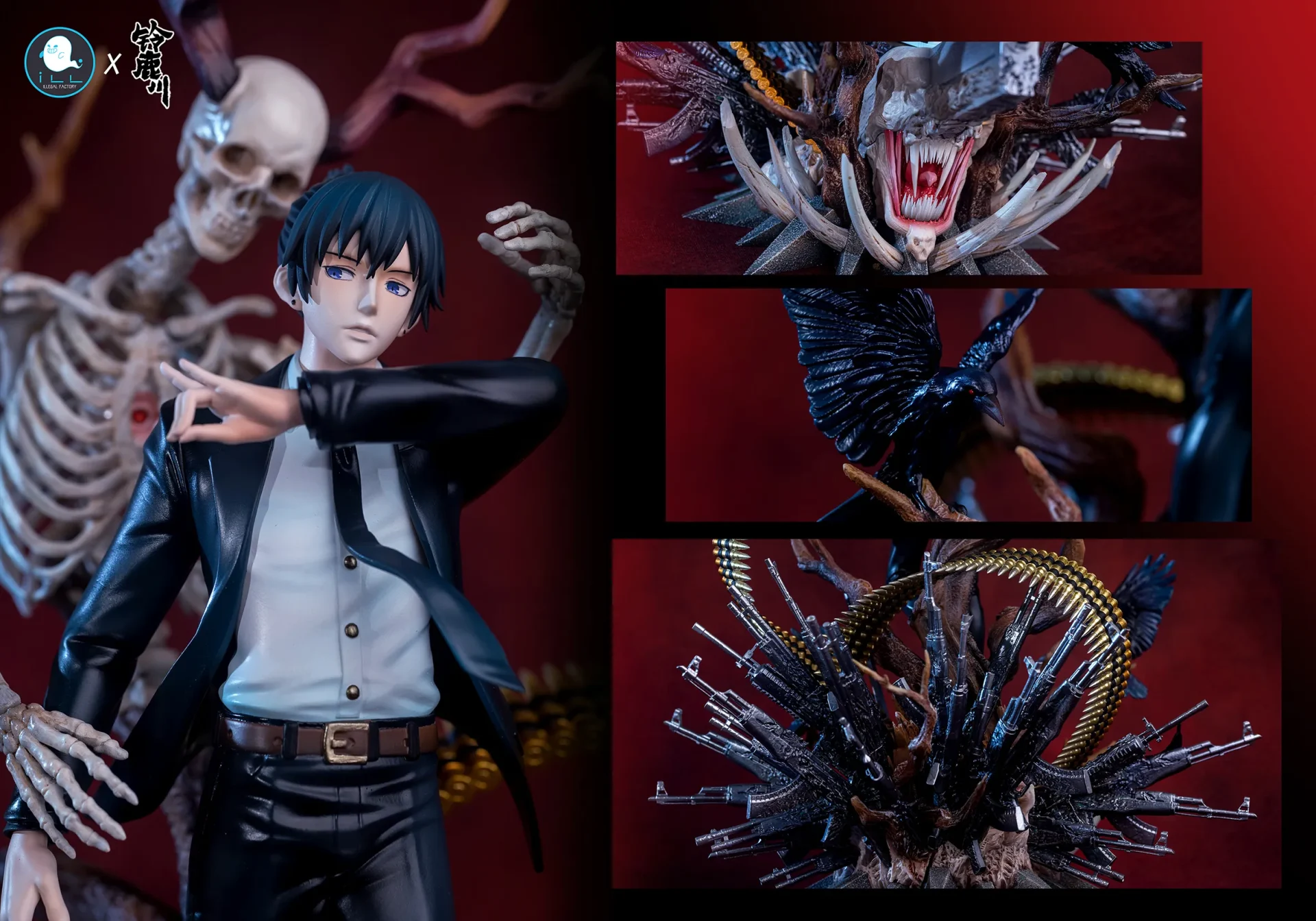 The bust part is included as a bonus when purchasing the main figure!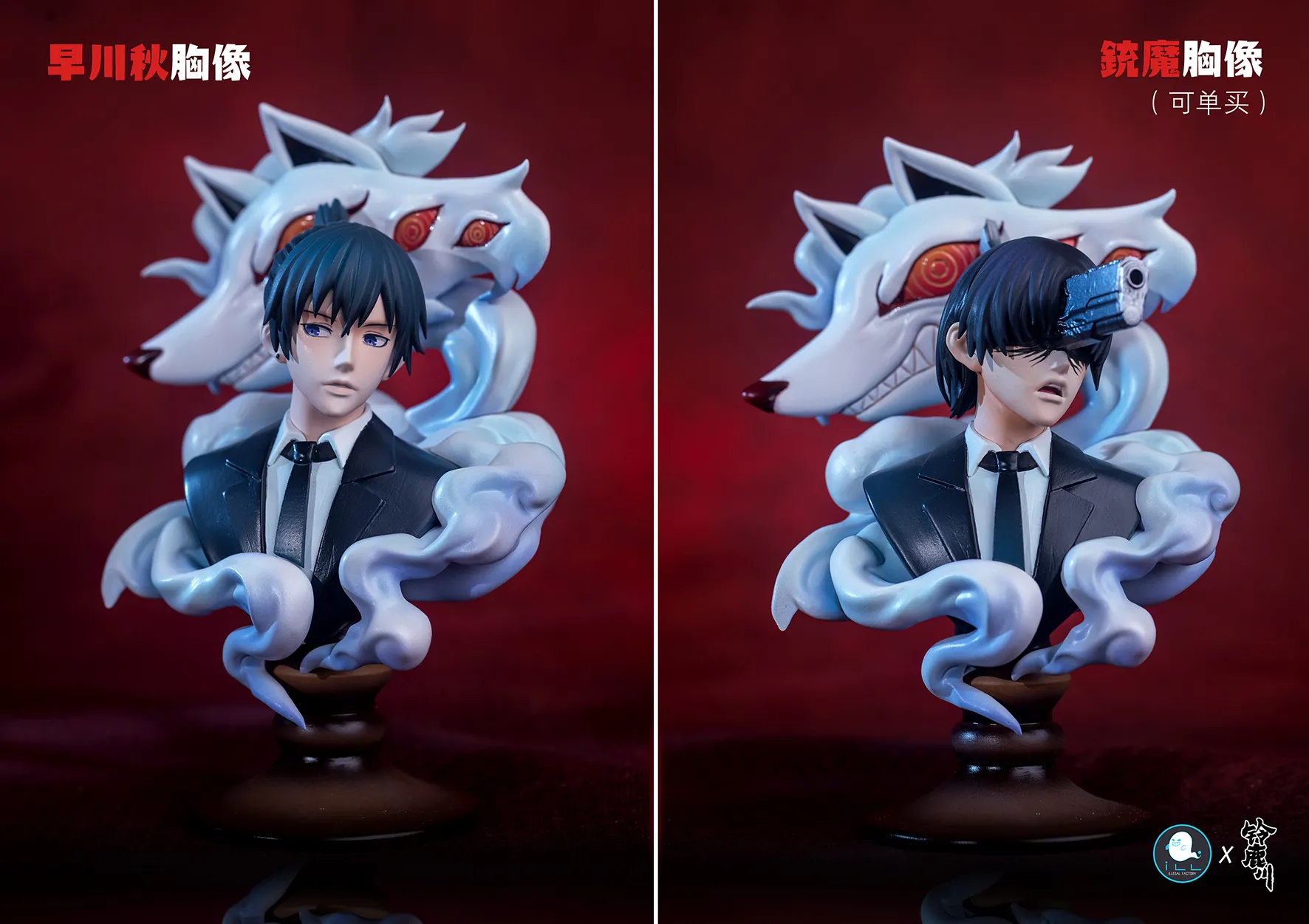 Finally, for those who love Aki Hayakawa, please take a look at this product!
Click here for more news on other Chainsaw Man products!