Albedo – Aniplex
Albedo – Aniplex: Albedo, one of the main characters in the light novel "Overlord" and its derivative works created by Kugane Maruyama, possesses a demonic appearance. She is an NPC created by Suzuki Satoru, serving as the Guardian Overseer of the Great Tomb of Nazarick. This character does not exist in the web version and is an addition to the light novel version.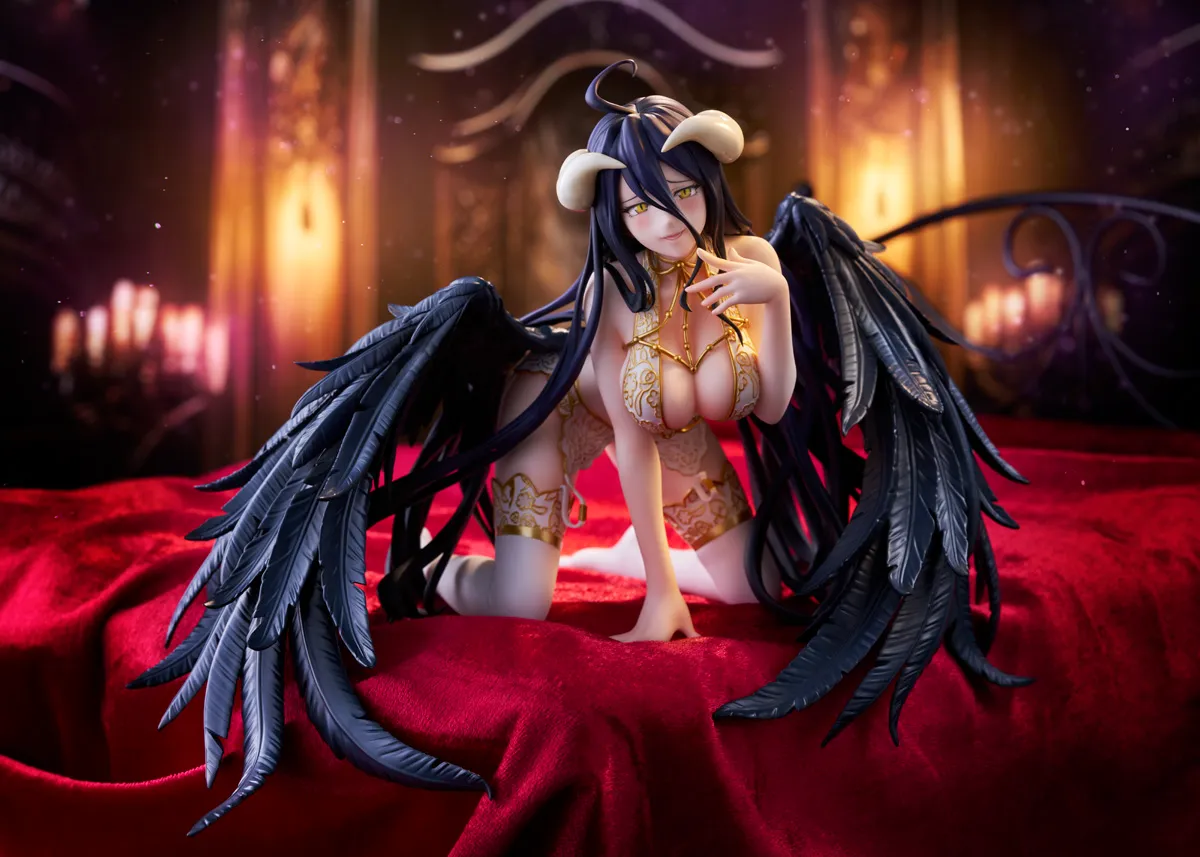 Albedo holds the position of Guardian Overseer of the Great Tomb of Nazarick and resides in a room on the ninth floor underground, known as the Throne Room.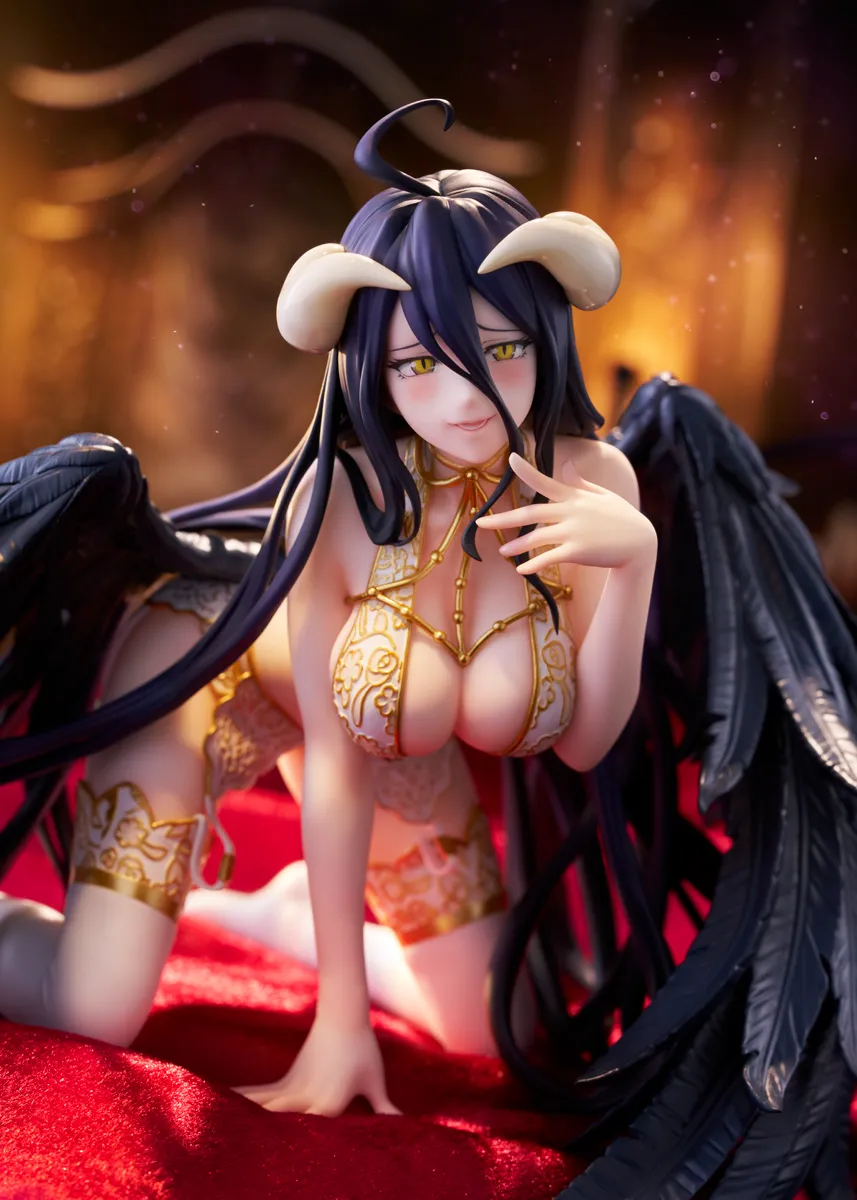 She was created by one of the original members of Ainz Ooal Gown, Peroroncino, who crossed over into another world and became a valuable assistant to Ainz Ooal Gown.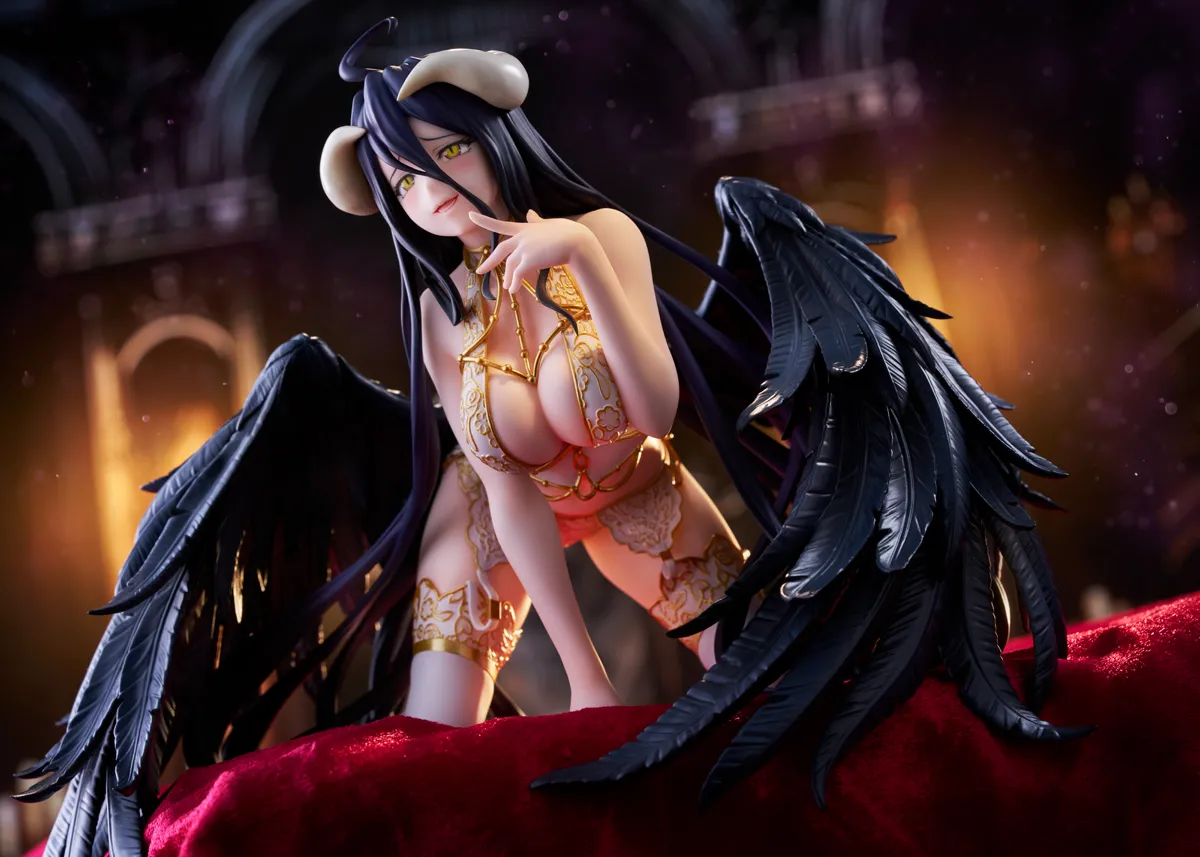 Albedo possesses impeccable administrative skills for managing Nazarick, aside from her military capabilities. She boasts the strongest defense among all the Guardians and wields a world-class item.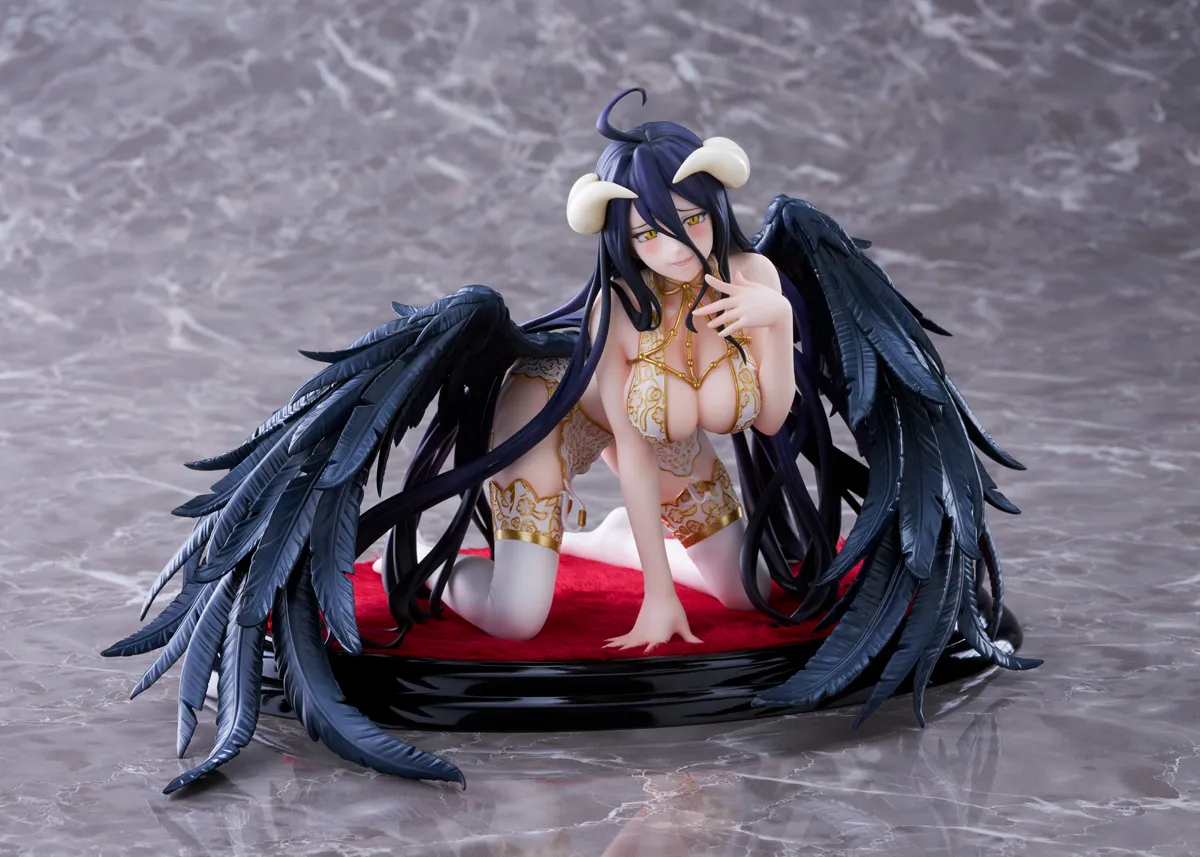 Albedo is a beautiful woman dressed in a pure white gown, her face adorned with a faint smile resembling that of a goddess. In contrast to her gown, her glossy black hair cascades down to her waist. Aside from her irises emitting a golden glow and her vertically slit pupils, she is an impeccable beauty.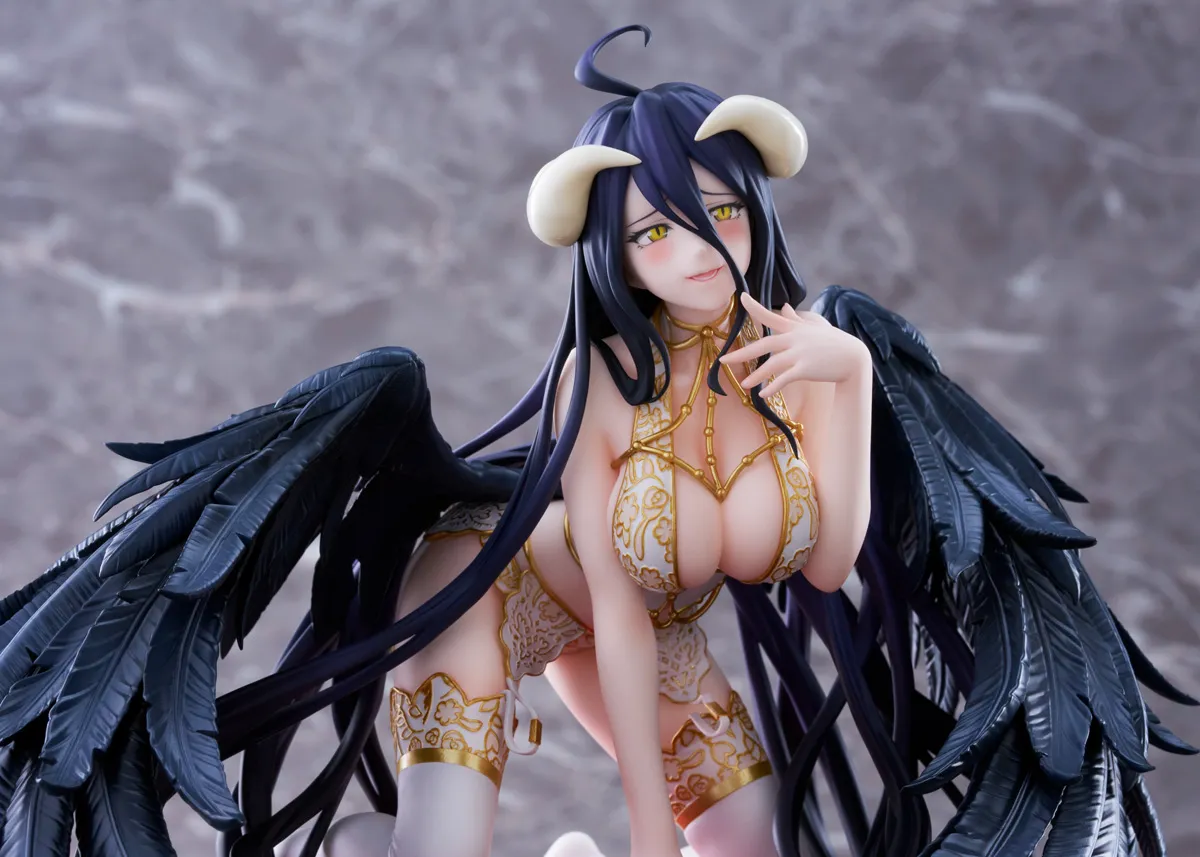 Two curving horns, reminiscent of goats, protrude from the sides of her head, and at her waist, one can spot black angelic wings. Due to her horns, her goddess-like smile can also appear as if it conceals a hidden mask.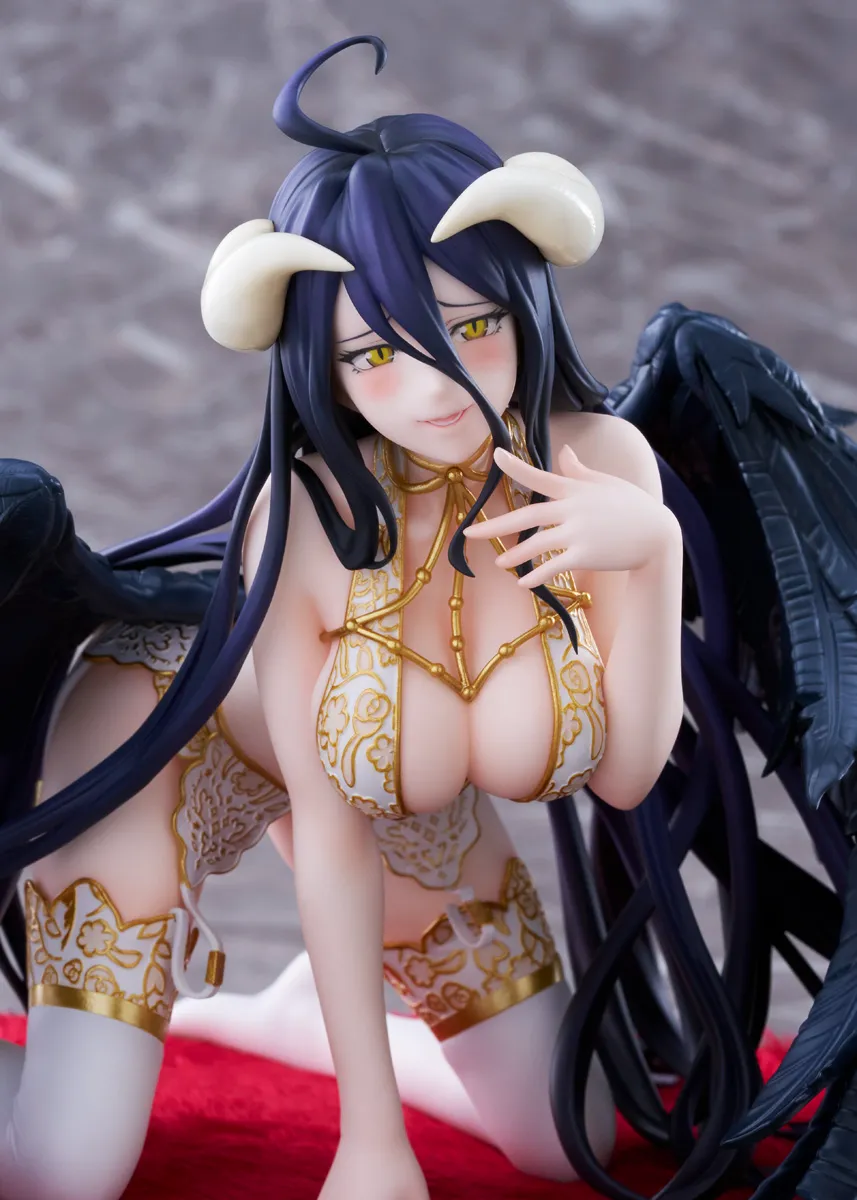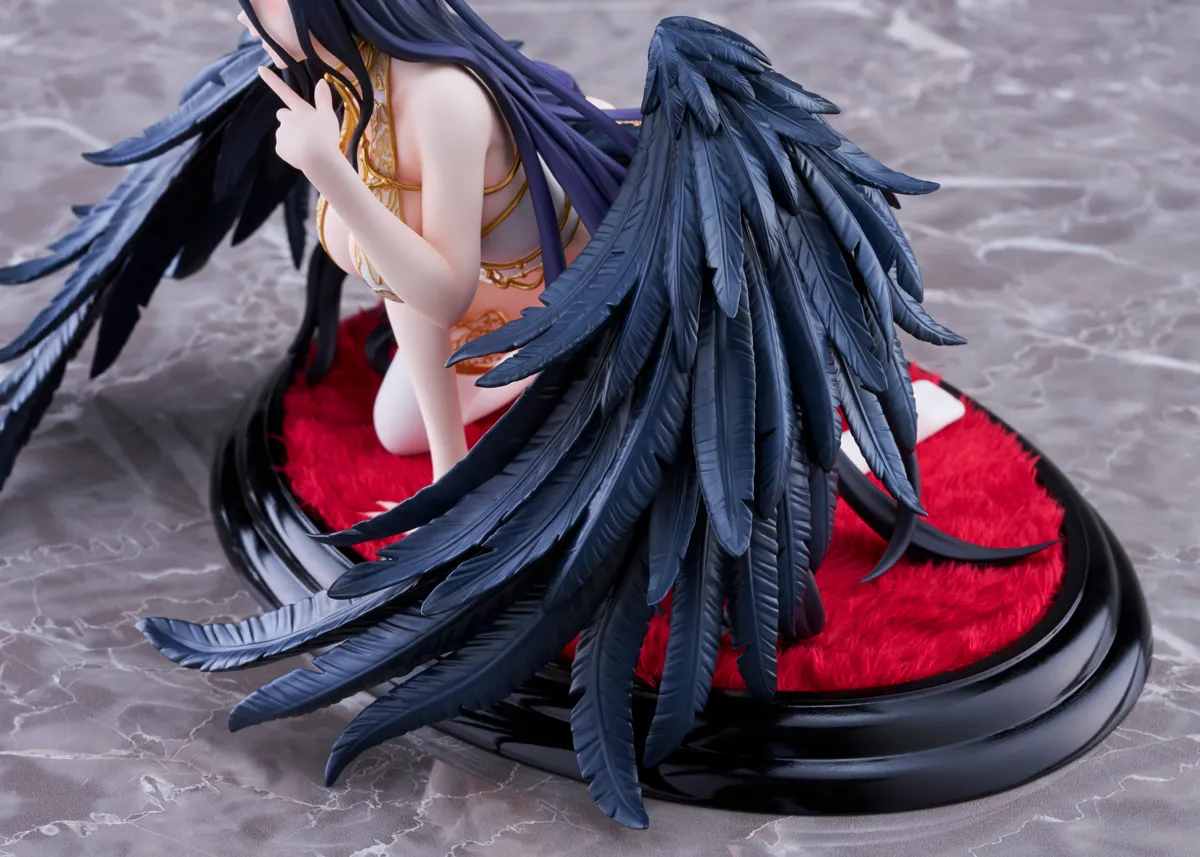 Around her neck, she wears a necklace that emits a golden radiance, resembling a spider's web, extending from her shoulders to her chest. Her slender hands are covered in gloves with a silky sheen, and she wields a peculiar weapon resembling a short staff. At the end of the approximately 45-centimeter-long staff, there is a black sphere that hovers in the air without any support.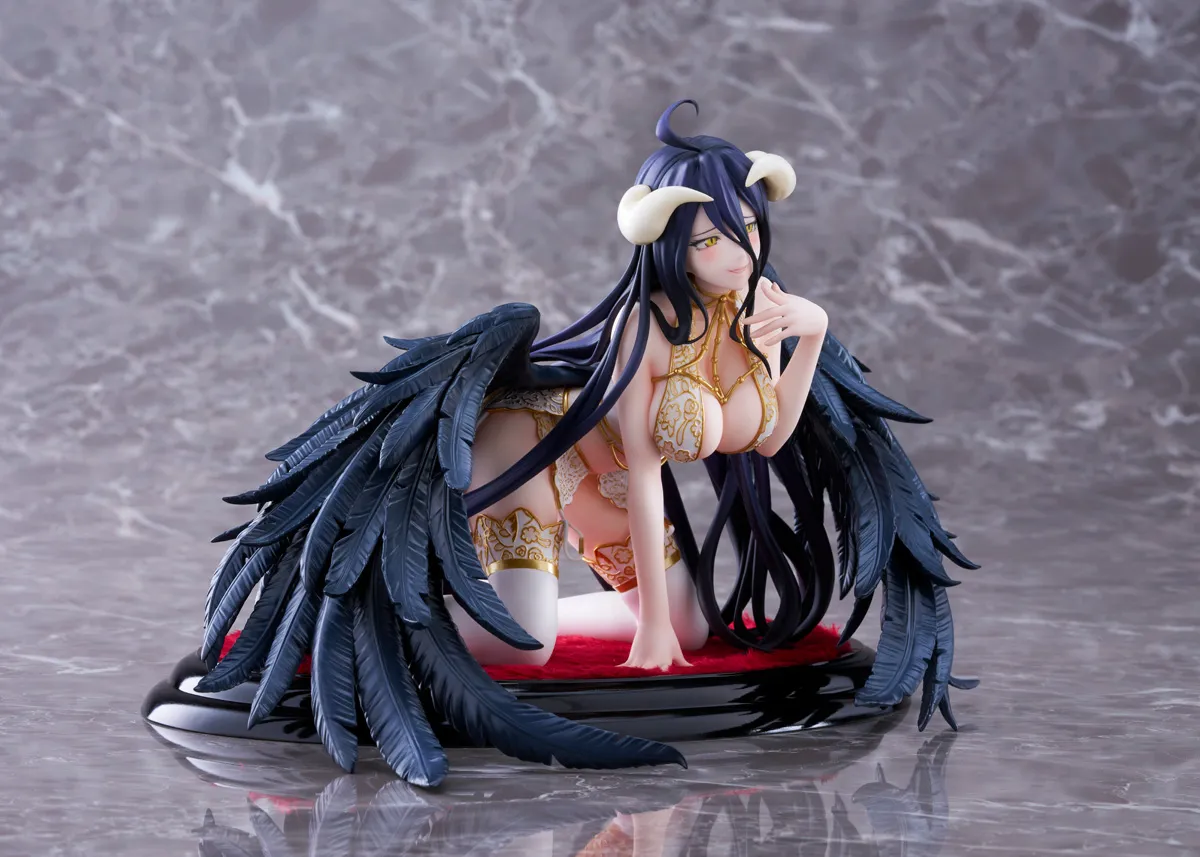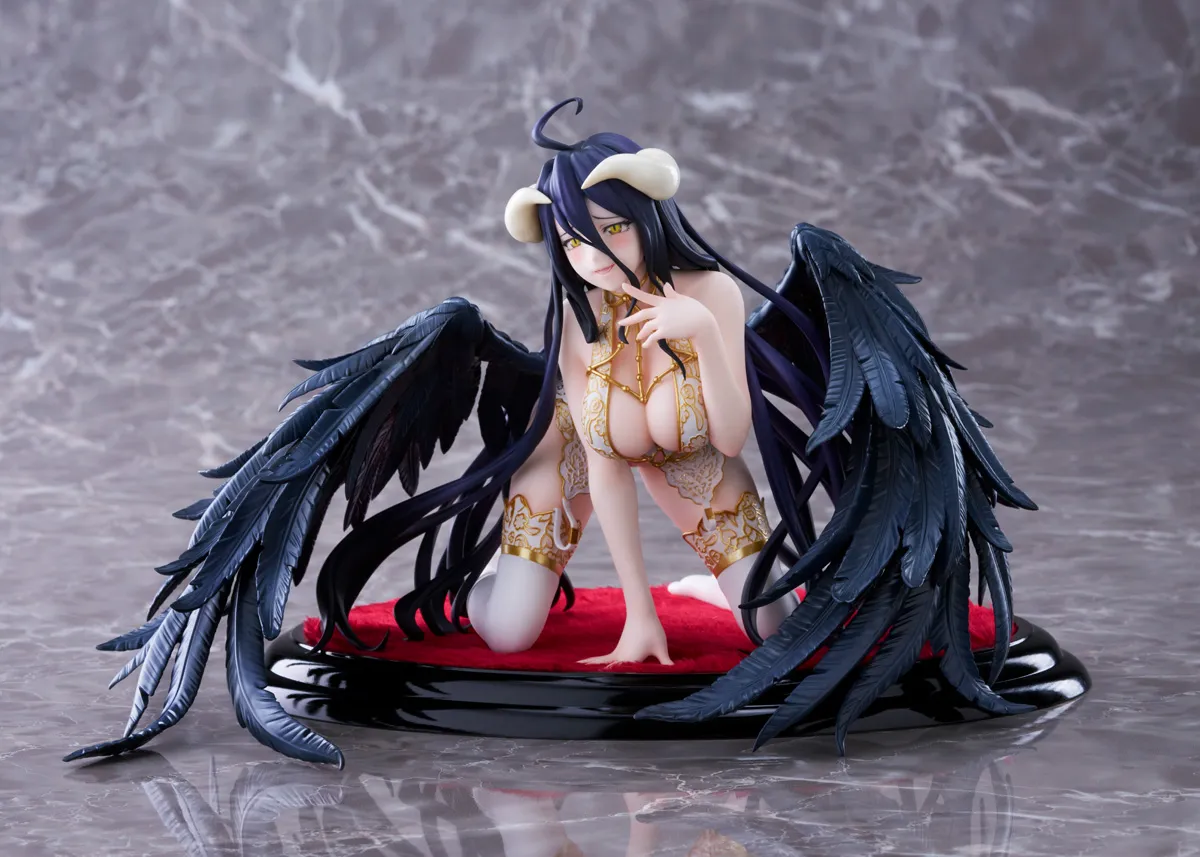 This is a truly impressive figure for the Great Tomb of Nazarick's beautiful Guardian Overseer.  For fans of Overlord, don't miss out!