Fans of King of Fighters are in for a treat as Pijima releases a new limited edition statue featuring one of the game's most beloved characters, Angel. The Angel statue from King of Fighters 2002UM is a highly detailed and accurate representation of the character, featuring a 1/4 scale size and made with high-quality materials such as PU, polystone, and PVC.
This blog will take a closer look at the design, features, and details of this limited edition statue. From the accurate depiction of Angel's clothing and muscle lines to the LED lighting structure and mechanical details of the base, we will examine every aspect of this statue to give you a better understanding of what to expect.
We will also discuss the price and availability of the statue, as well as Pijima's previous SNK authorized statues. So, if you're a fan of King of Fighters or simply appreciate high-quality collectibles, read on to learn more about the Angel statue from King of Fighters 2002UM by Pijima.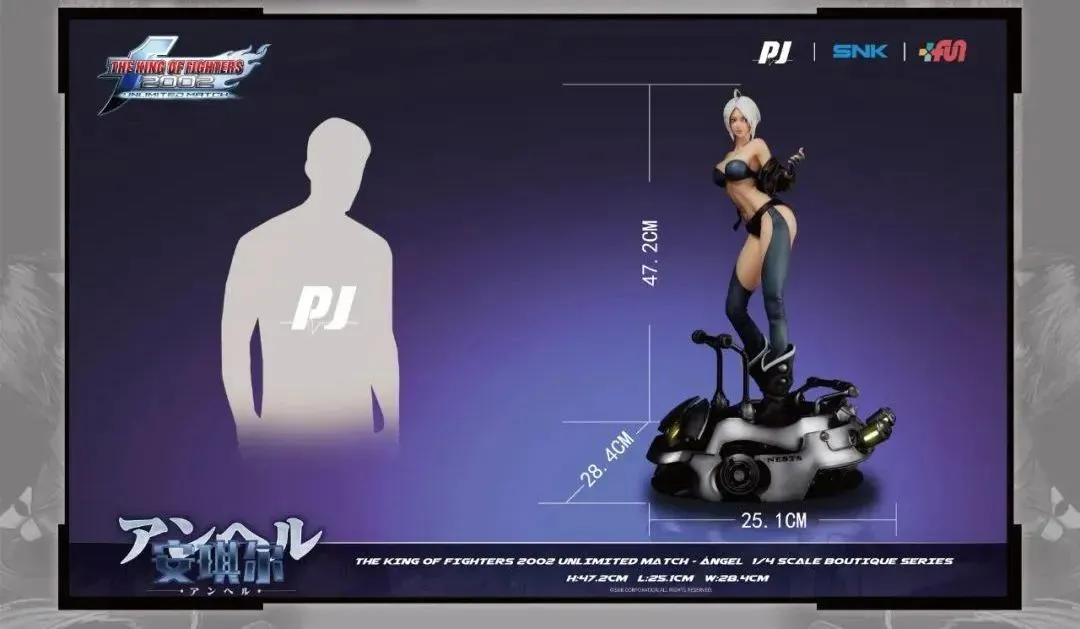 This Angel statue is made in 1/4 scale, and with the base, it stands at a height of approximately 47.2cm. The materials used include PU, polystone, and PVC.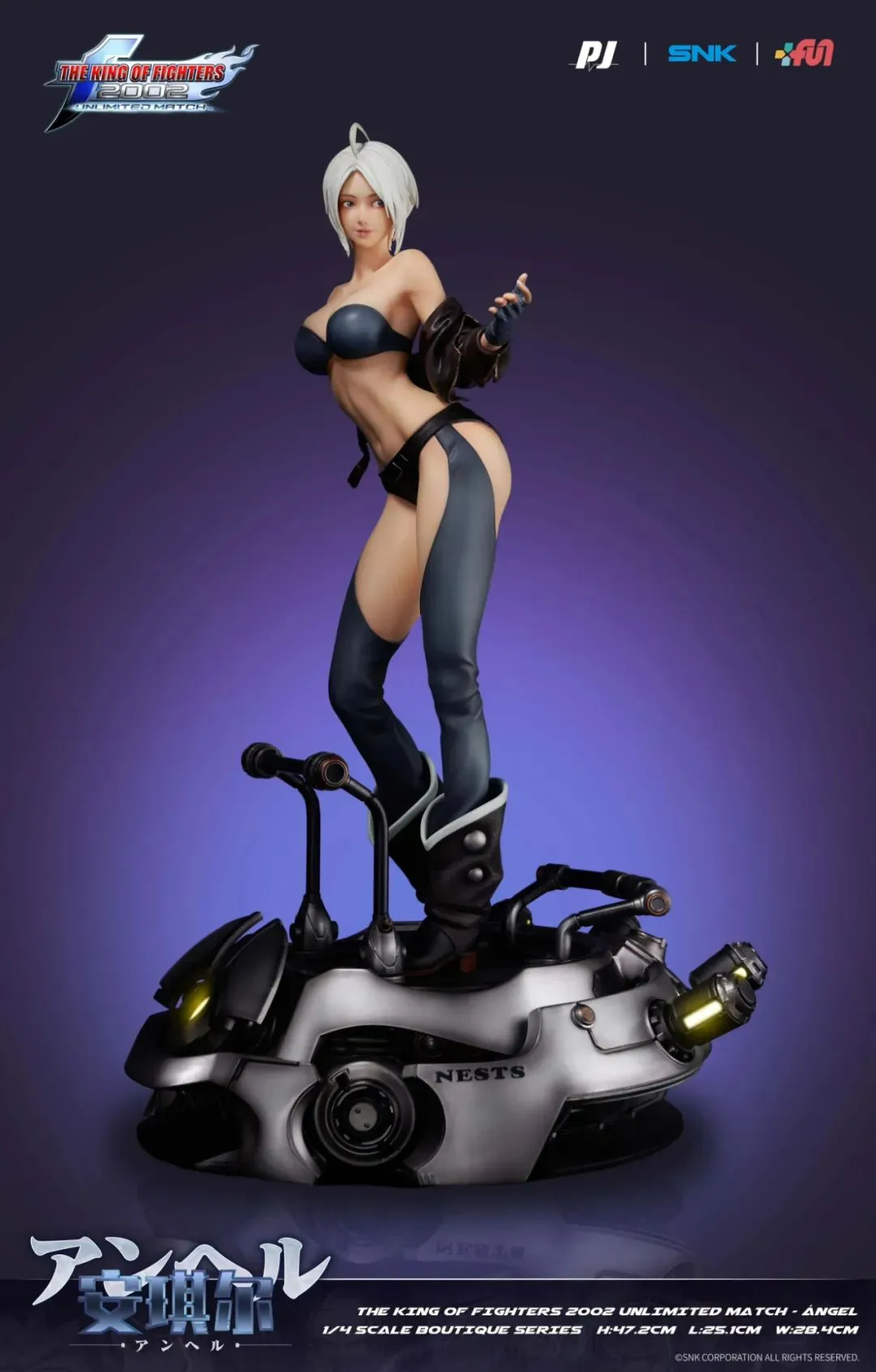 In terms of appearance, it restores the setting of "King of Fighters 2002UM". Moreover, you can see that this Angel statue has a half-removed jacket on her upper body.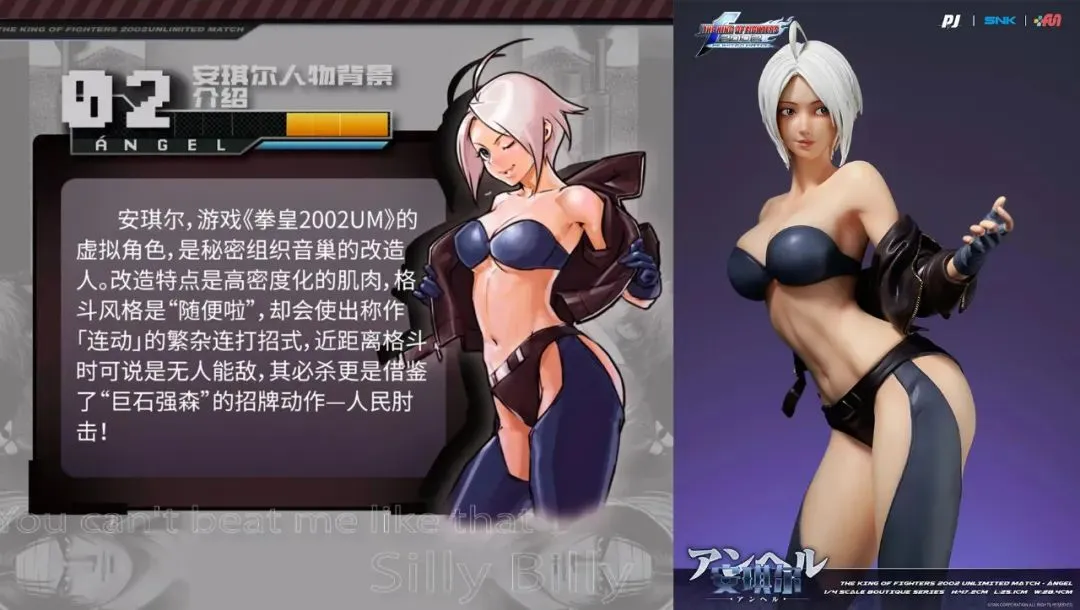 This pose is clearly borrowed from the original game artwork.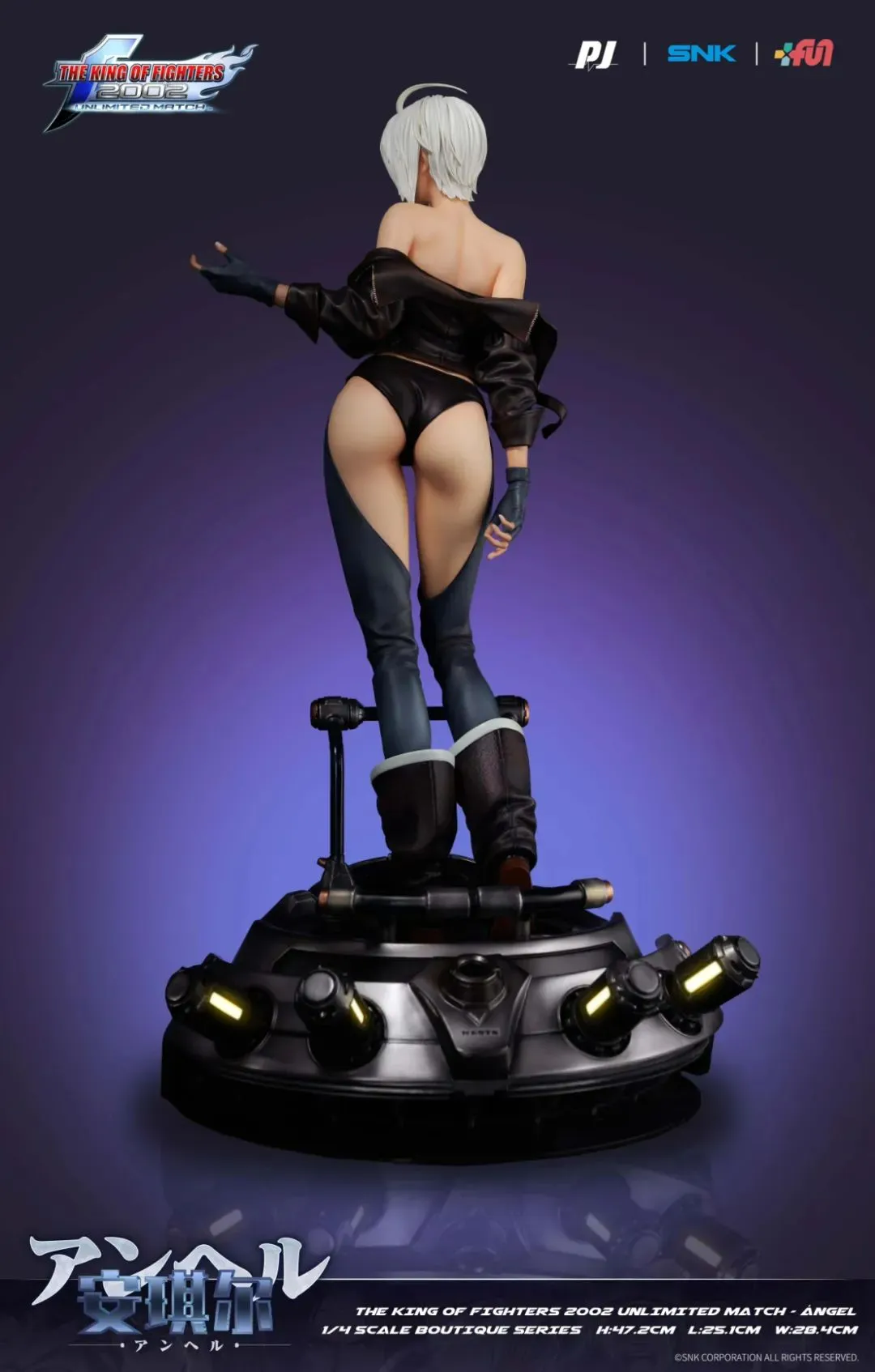 The action and modeling are depicted without any major problems, and the clothing has good detail.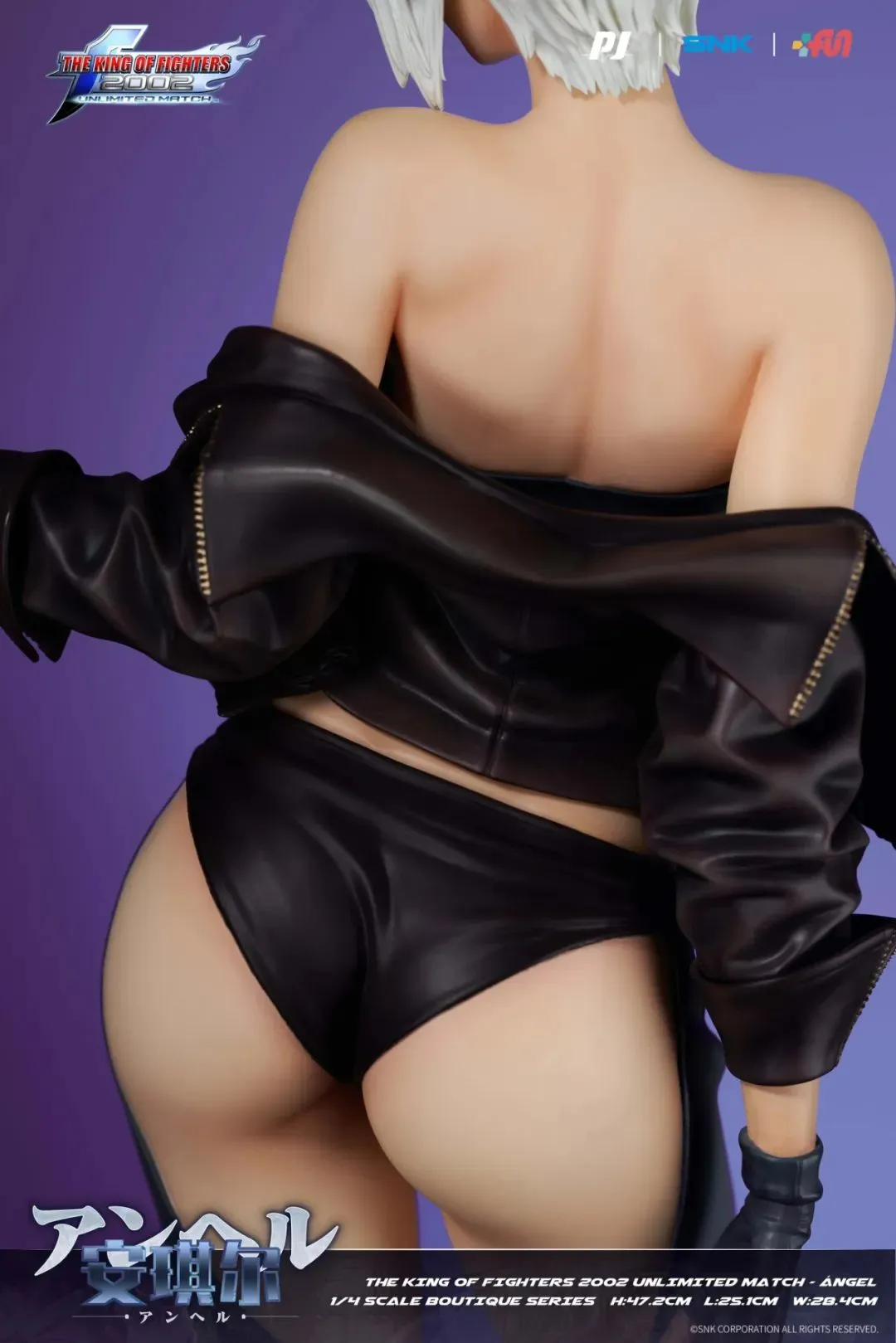 In addition to the zipper and realistic wrinkle details, shadow shading has also been applied to the surface to enhance the sense of three-dimensionality.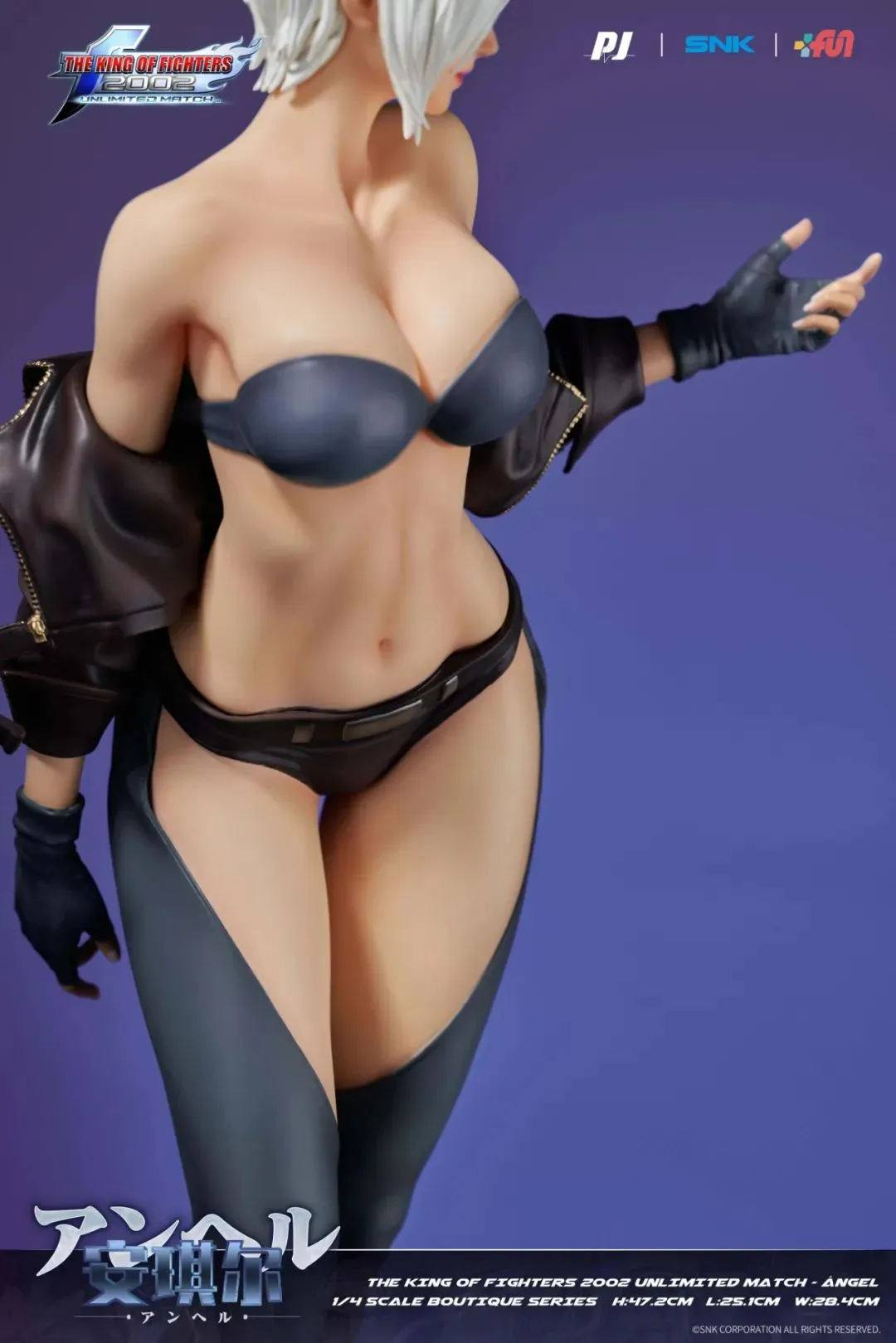 The exposed parts of the body also have corresponding muscle lines depicted, especially the lines of the abdominal muscles are quite beautiful. At the same time, a simulation skin paint has been used on the surface, and from the official images, the texture performance seems to be good.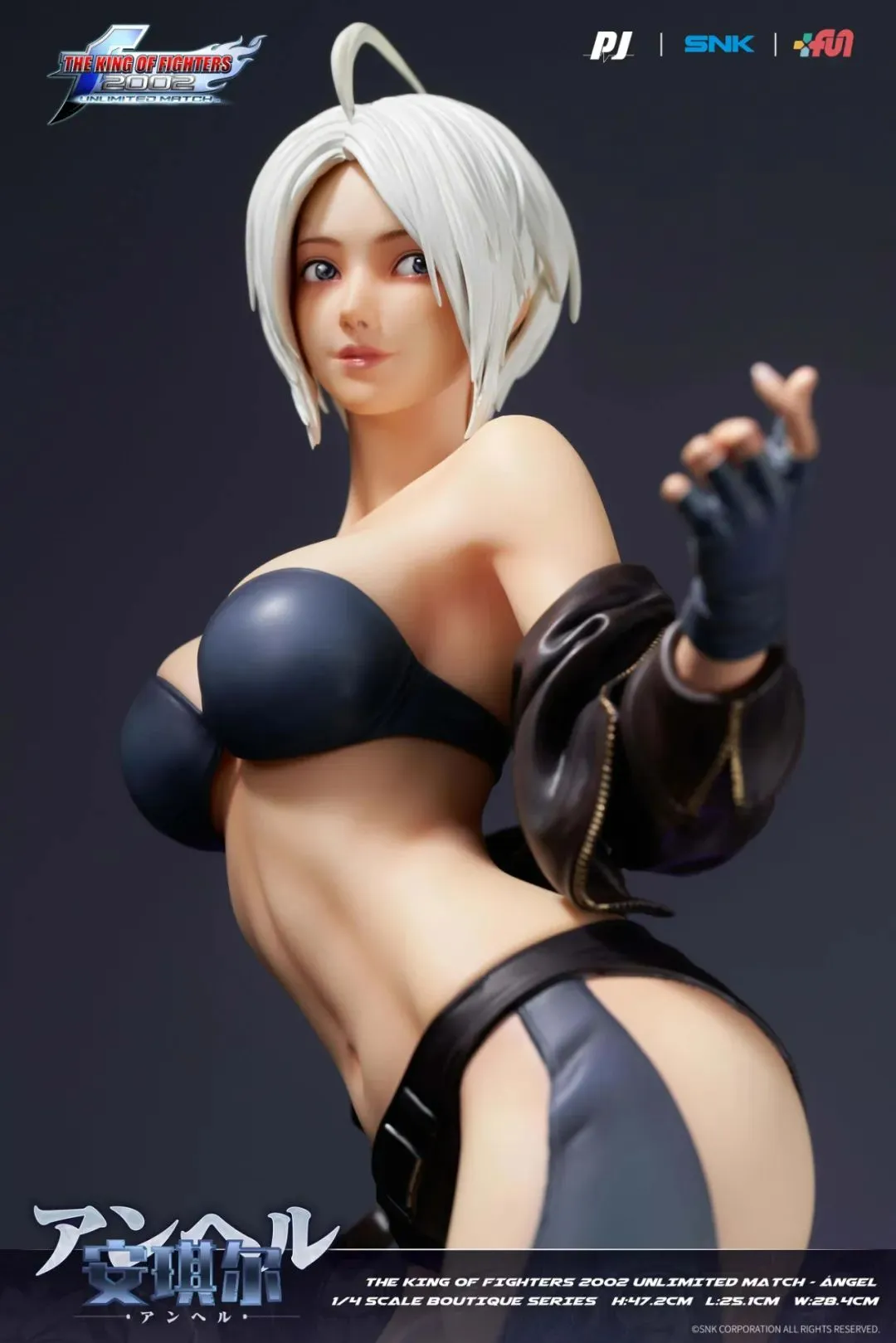 The head sculpture follows the setting, and the hair color and hairstyle are also restored. The details of the facial features, including the makeup, are depicted without any problems. However, it would be even better if the expression could be more lively~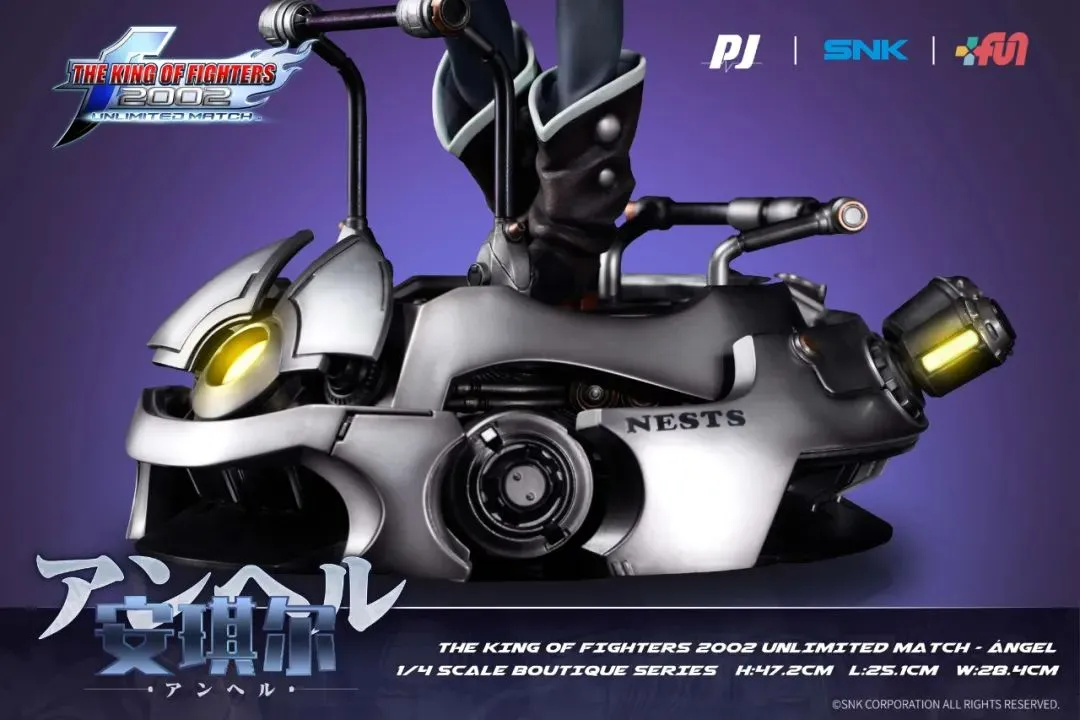 Finally, the base part is selected with a fusion of mechanical and sports elements, with a control panel scene. The surface also has a lot of mechanical details depicted. In addition, this base also has a built-in LED lighting structure.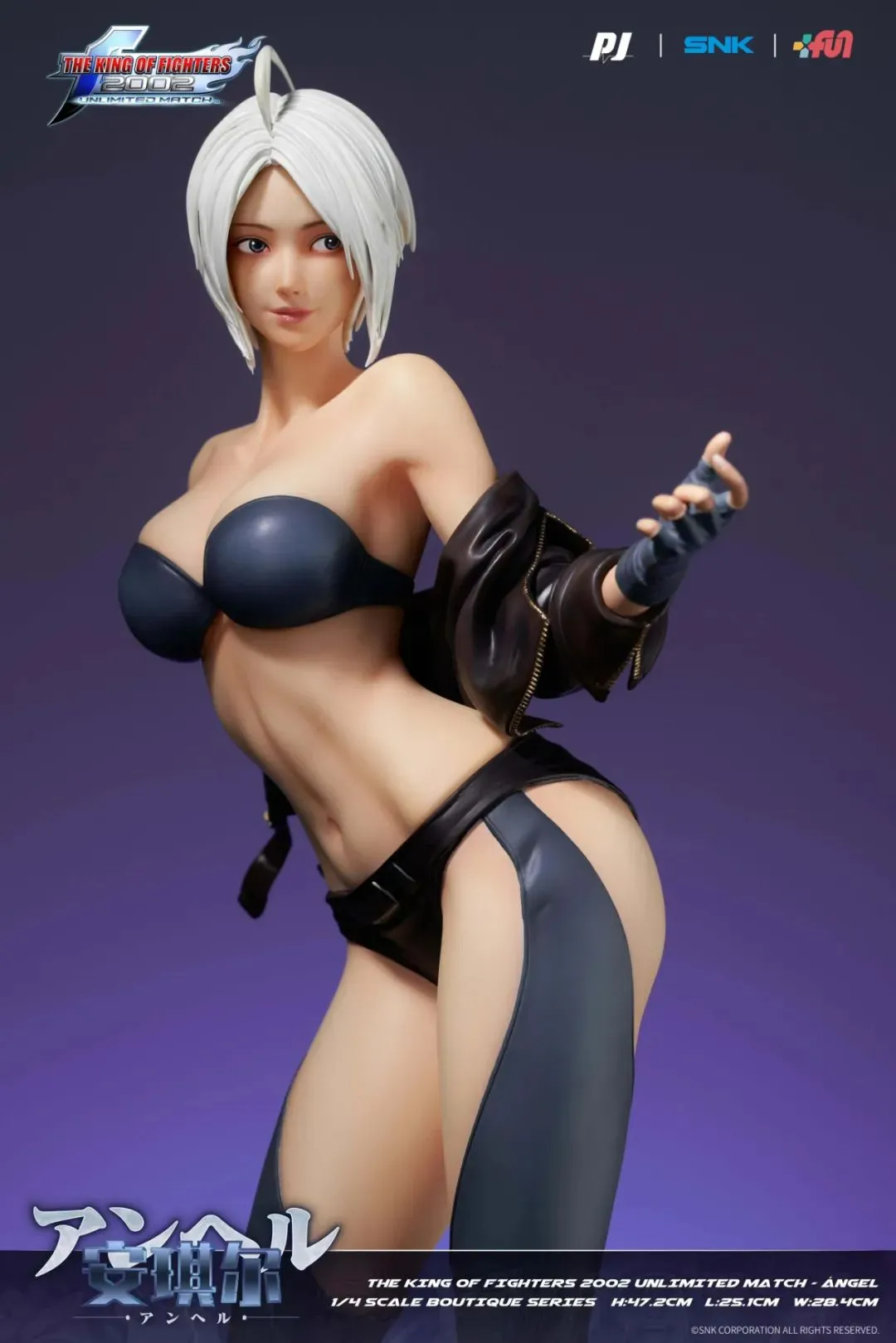 If you really like the character Angel from "King of Fighters," then you might want to pay attention to this statue from Pijima. By the way, they have previously released many SNK authorized statues, and hopefully, they will bring more characters in the future.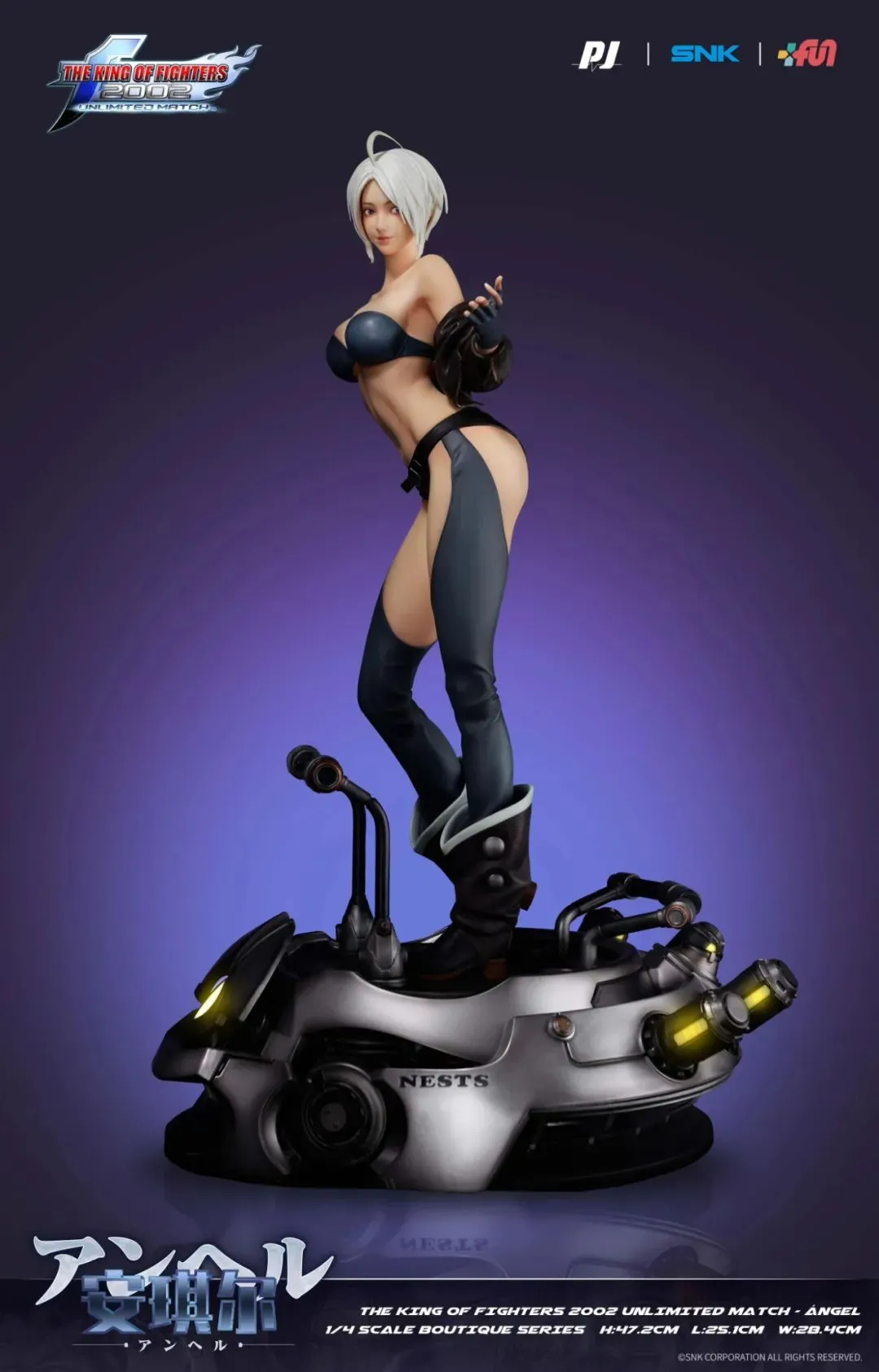 This statue is limited to 248 pieces, and the official price is 3480 yuan. It is expected to be shipped in the second to third quarter of 2023.