Bai Yuekui – Reverse Studios
Bai Yuekui – Reverse Studios: Bai Yuekui, female character from the Chinese web animation "Ling Long Incarnation" and its derivative works, voiced by Xia Yike. The leader of ground survivors, she's a mysterious big sister figure with abundant post-apocalyptic survival experience and formidable combat skills.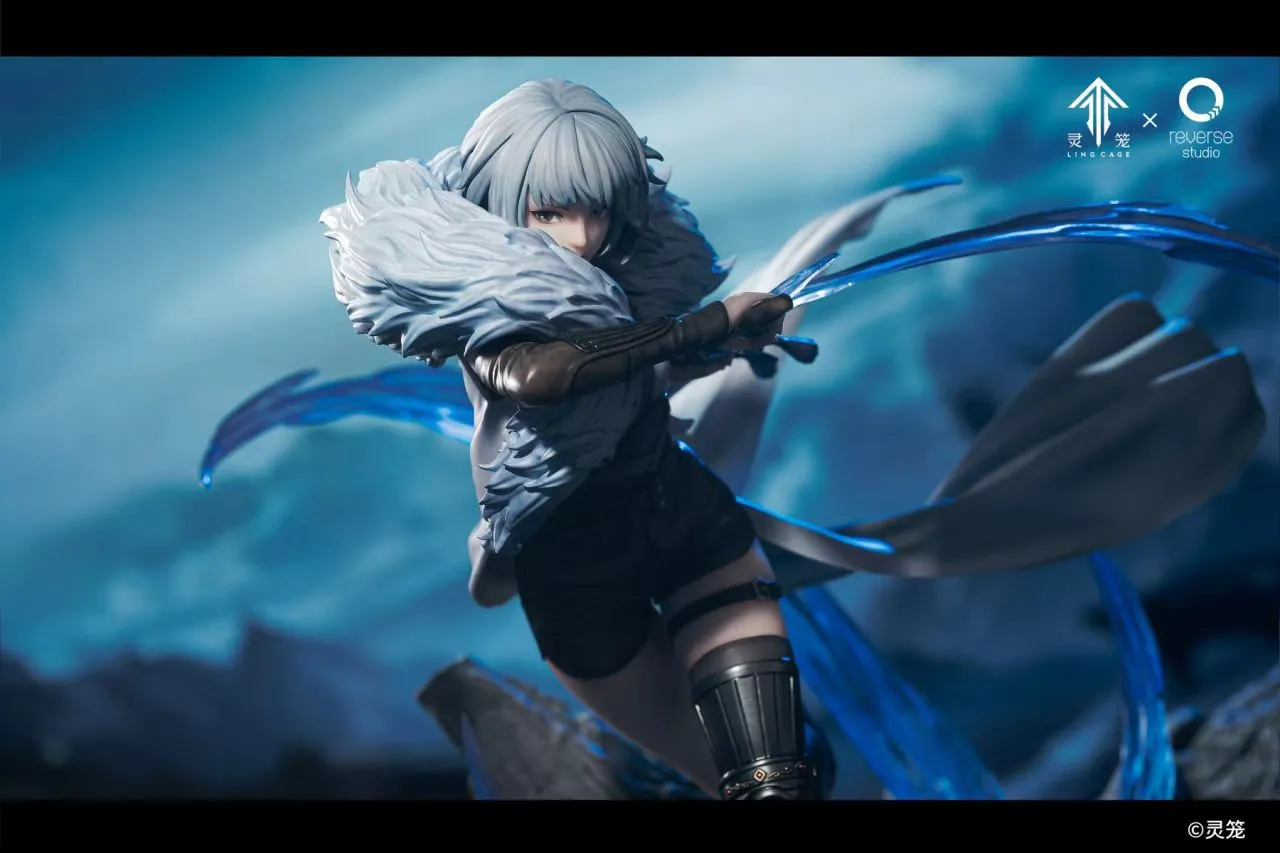 Daughter of Bai Jingyu, the mayor of Jiuchuan City, she's a genius neuroscientist and the successful test subject of the "Angel" and "Miracle K" serums. After wandering for decades in the post-apocalyptic world, she organizes humans on the ground, seeking ways to eradicate the mana ecosystem.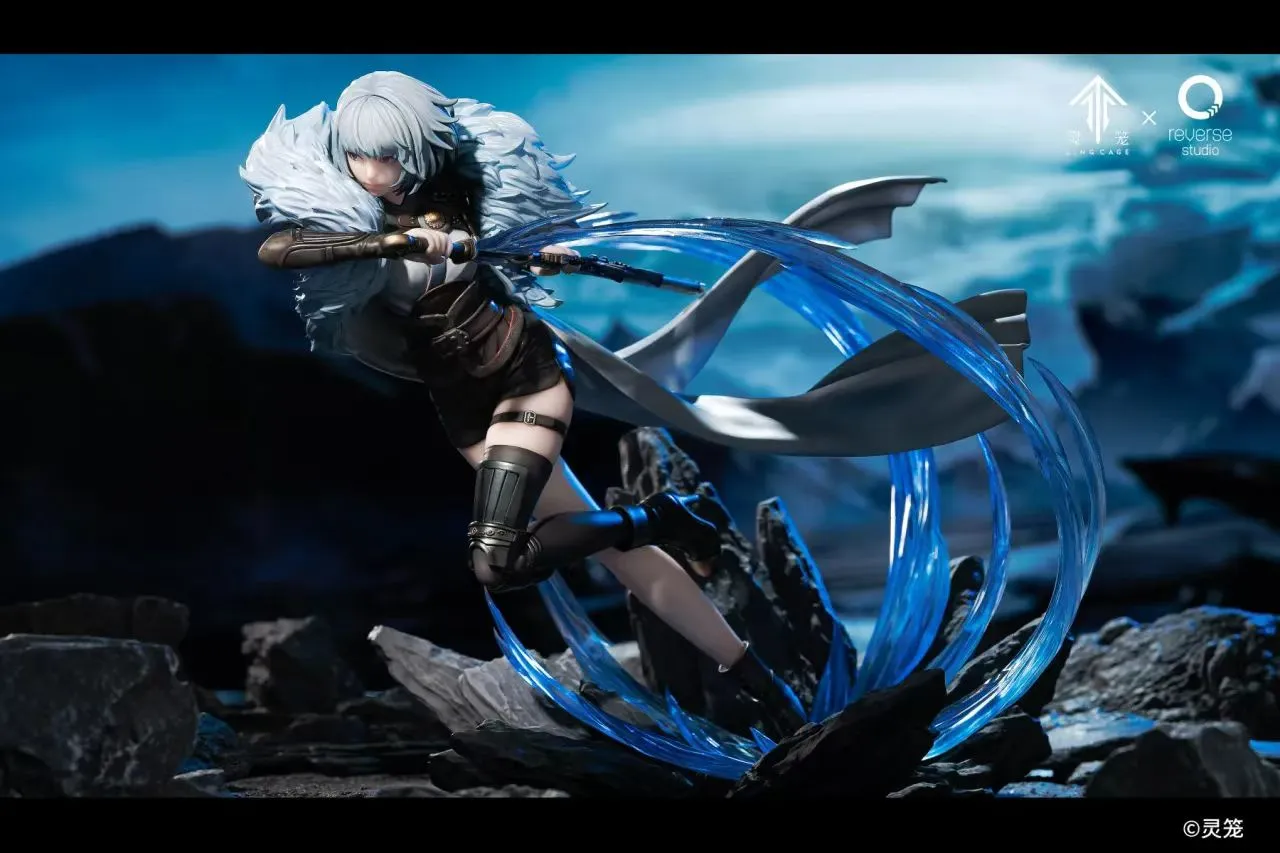 Made her first appearance in Season 1, Episode 3, standing on the shoulder of the Megatooth Bipedal Beast, gazing at the Lighthouse Raider Fleet before leaving alone. She officially reappeared in Season 1, Episode 10, rescuing Mark's squad.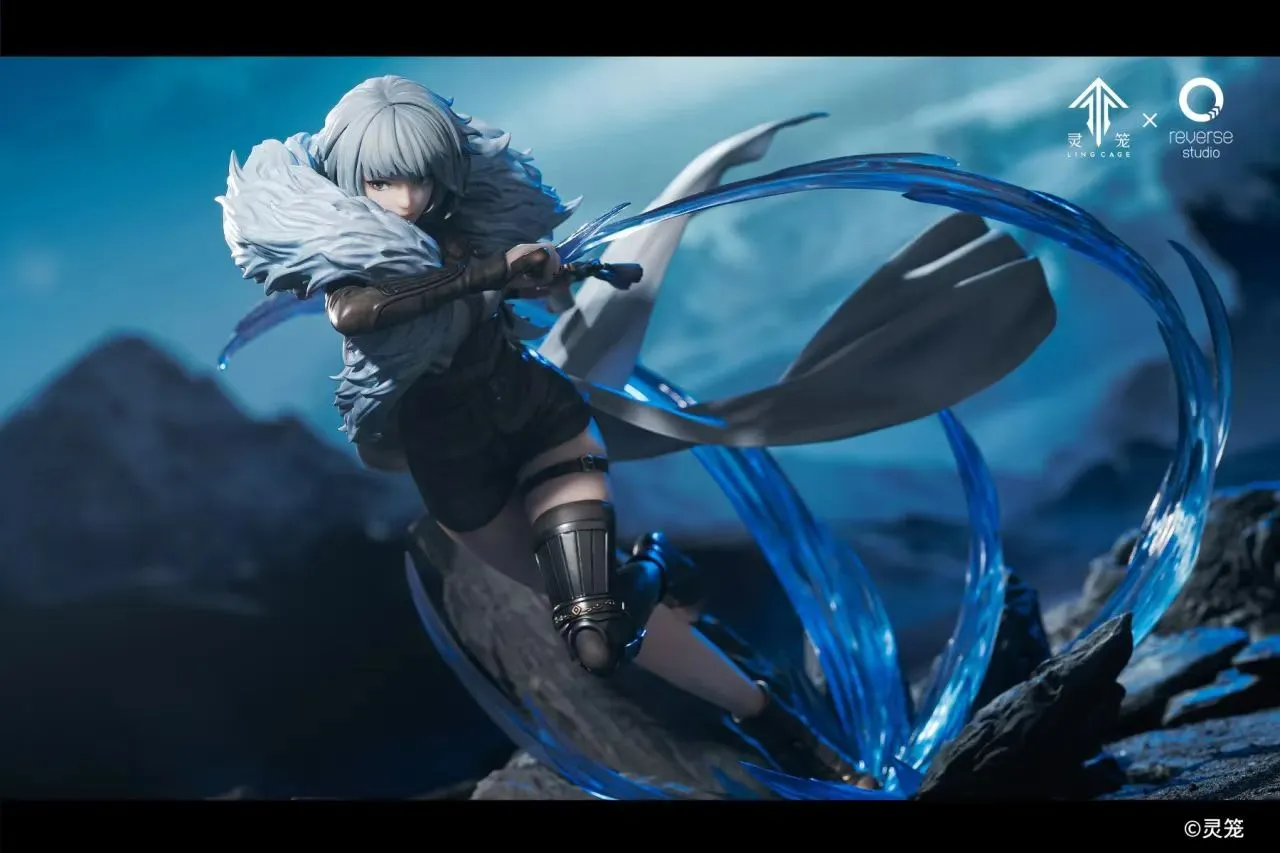 Physical features: Calm gaze, fair skin, snowy silver hair, tall and graceful stature, exuding a unique aura of elegance and agility when still, and a clean-cut, decisive demeanor in motion. (In the main animation)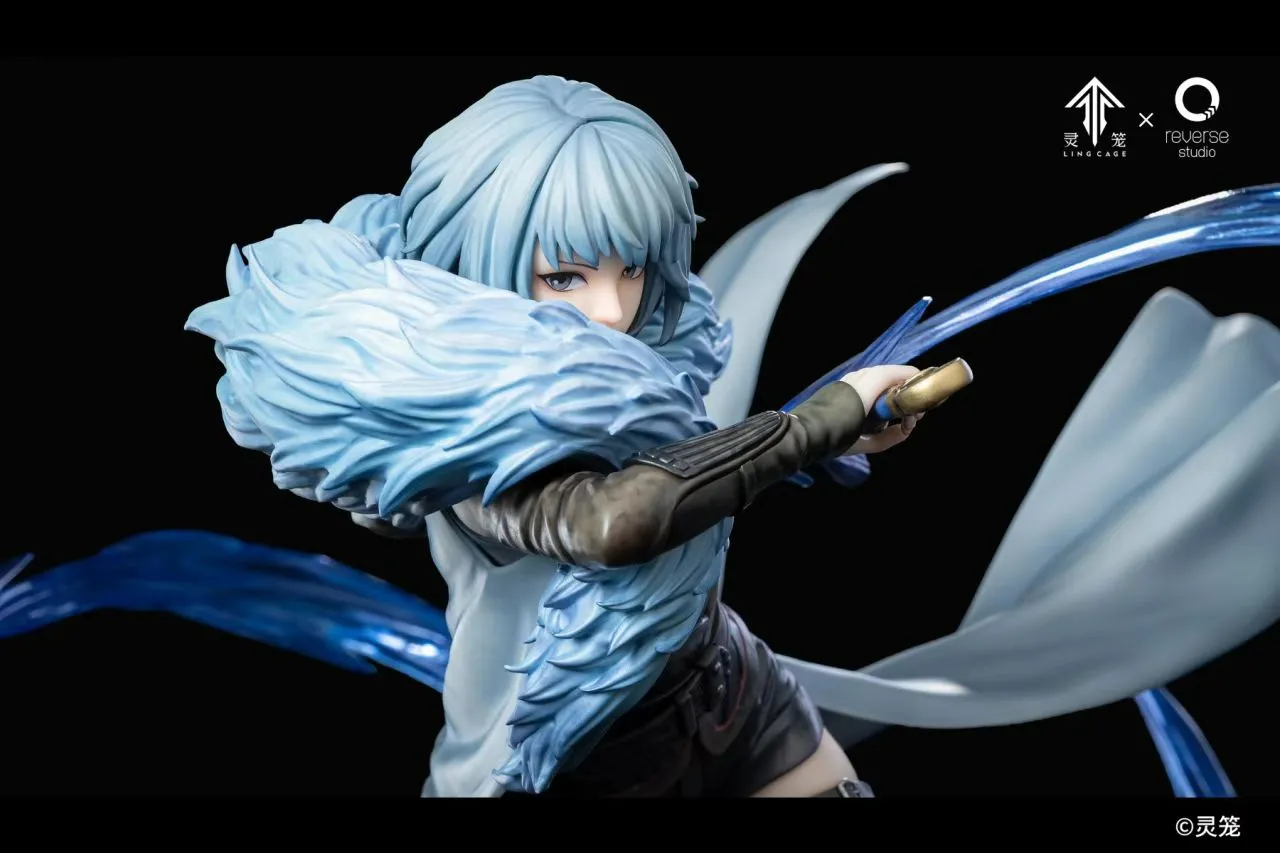 The facial details and hairstyle adhere well to the animation's design, with sharp layering in the hairstyle executed impressively. The transition lines in the water-port junction are still present.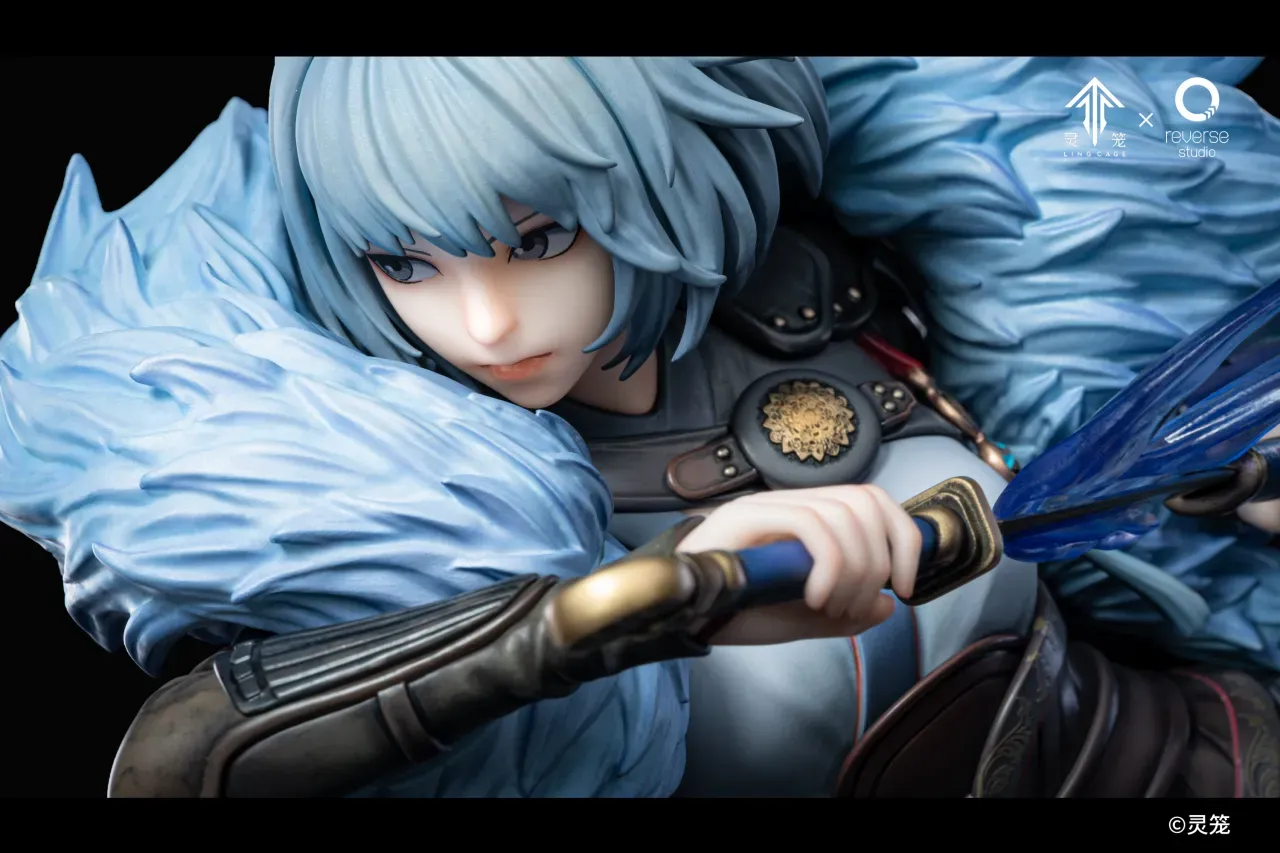 The overall transparency of the blue special effects is comparable to the ocean, enticing in both transparency and glossiness. The portrayal of the character's muscular lines is distinct, although lean, effectively conveying a sense of firm and powerful muscles.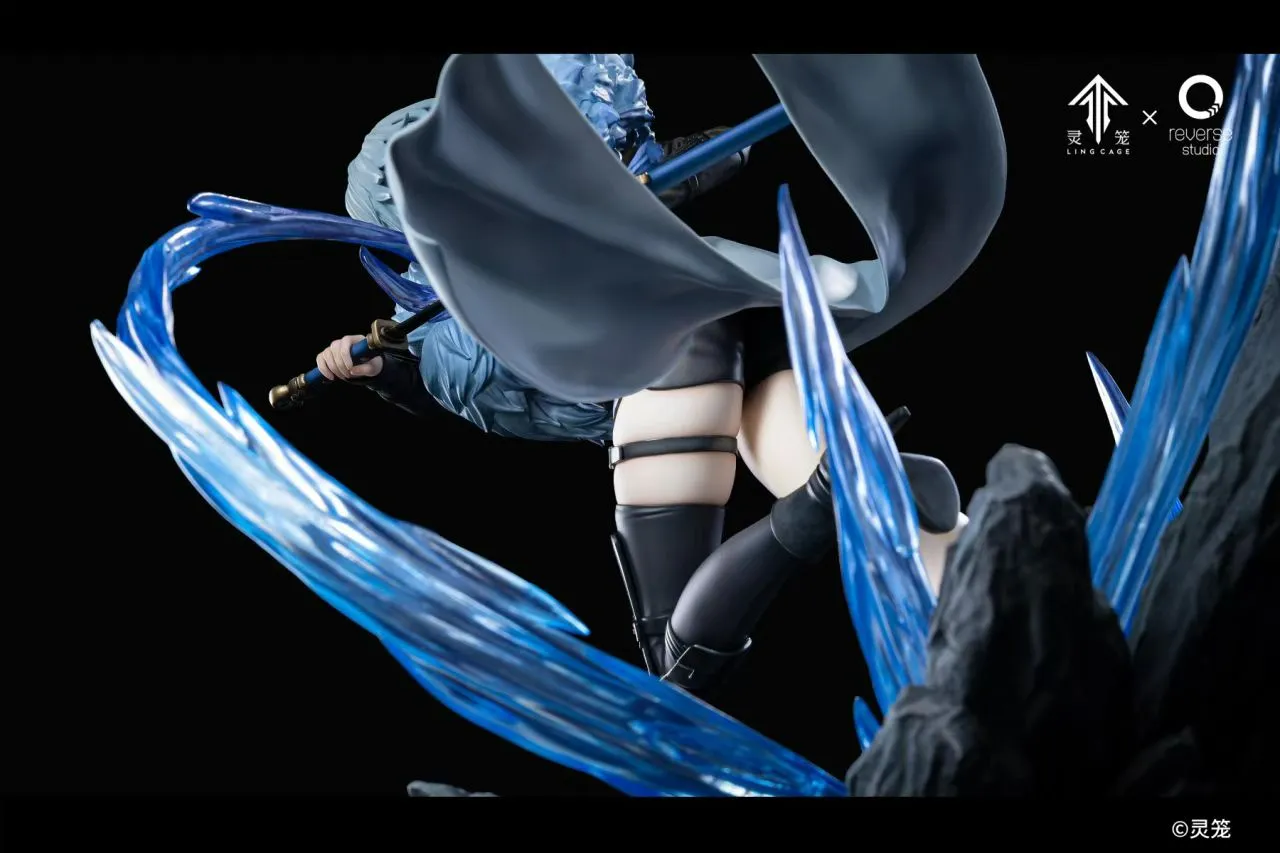 Examining the scene of this sculpture, even the rocks on the platform are meticulously crafted, treating each piece with great detail and capturing a truly realistic sense of color and texture.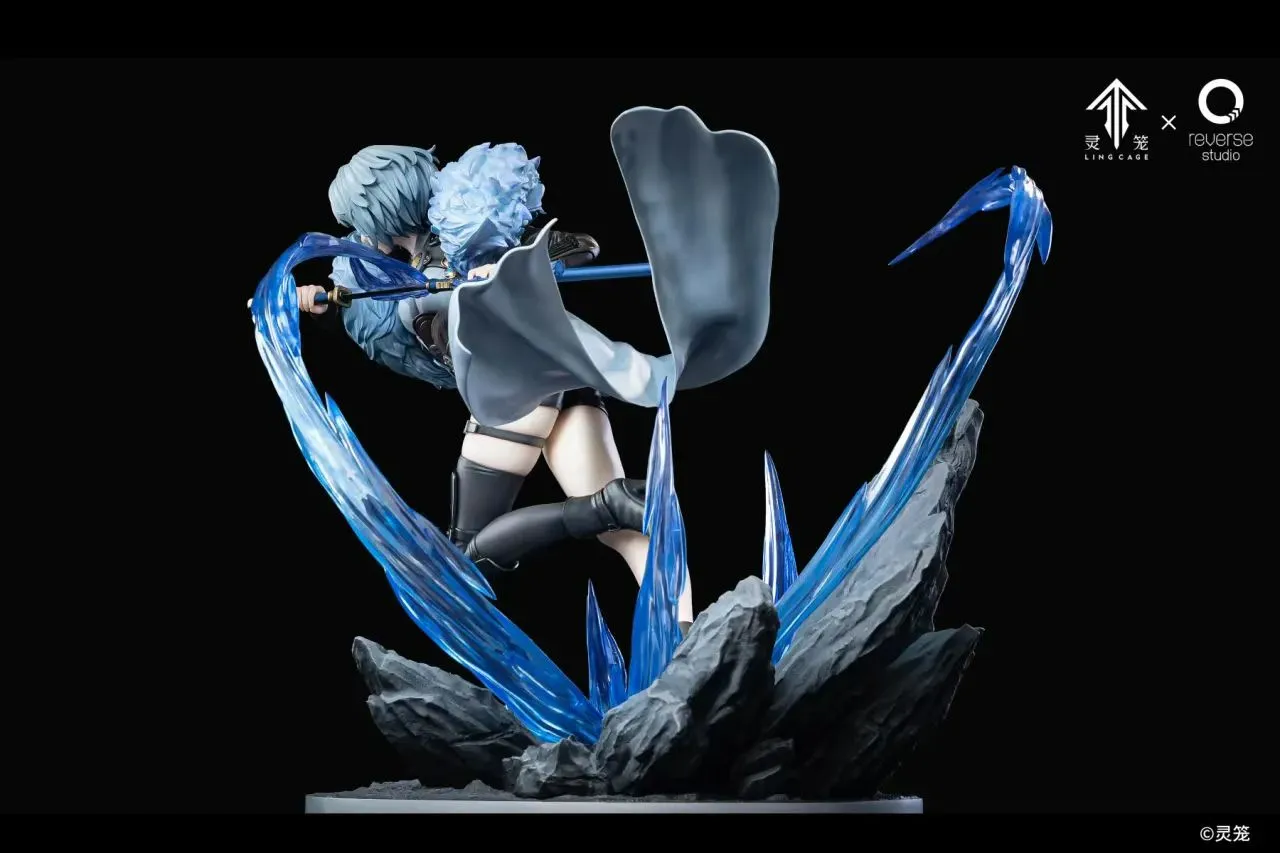 It's worth mentioning that for those who have pre-ordered, Reversal Studio will provide a special Tang sword as a gift. For those that are interested, take action now!