Bartender Cynthia – AniMester
Bartender Cynthia – AniMester: Following the success of the Devil Lilith, Animester has launched another high-quality original product, "Bantender Cynthia." This lingerie is full of charm and complements a voluptuous figure. For those that loved the Lilith figure, this purchase is a no-brainer!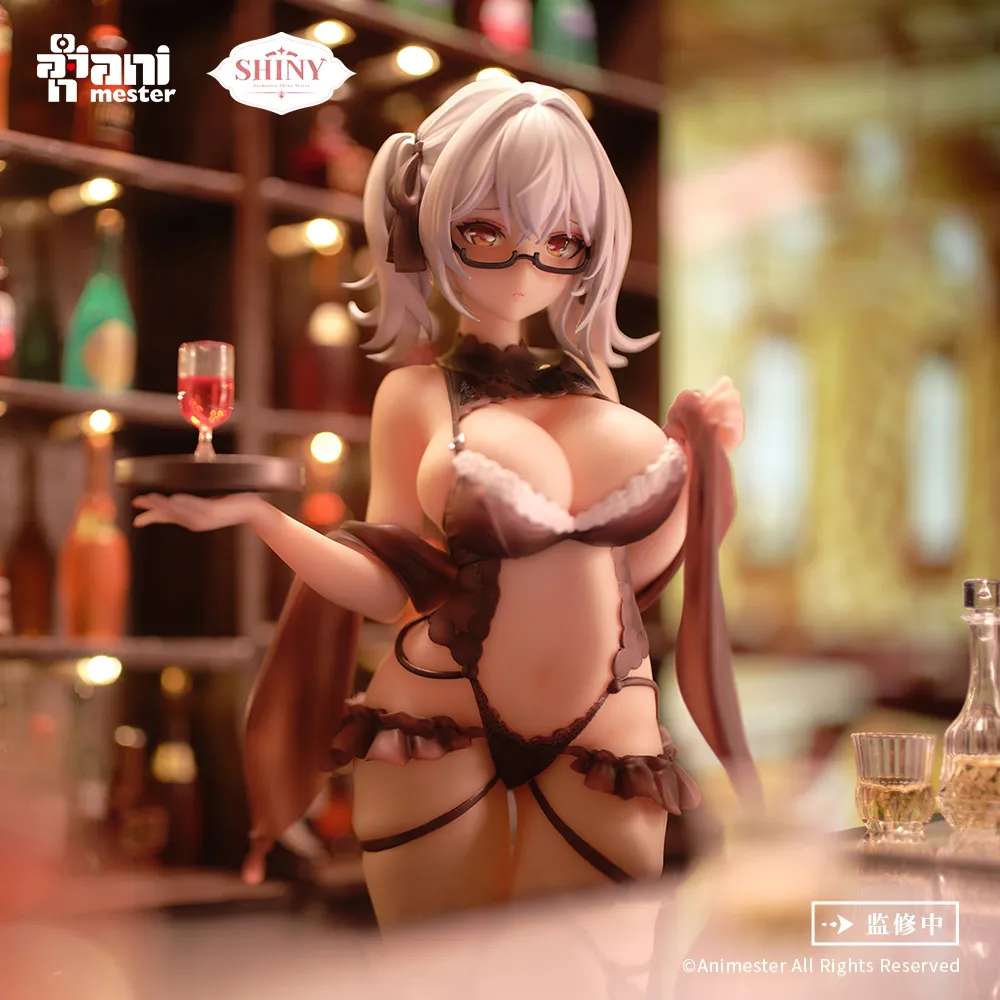 This Bartender Cynthia is 1/6 scale, 27 centimeters tall. Compared to the loli-shaped Little Devil, it has clearly taken a more sexy and charming route! The eye-catching outfit and the use of cost-saving fabric for the underwear, for safety reasons, can only be pixelated in the display.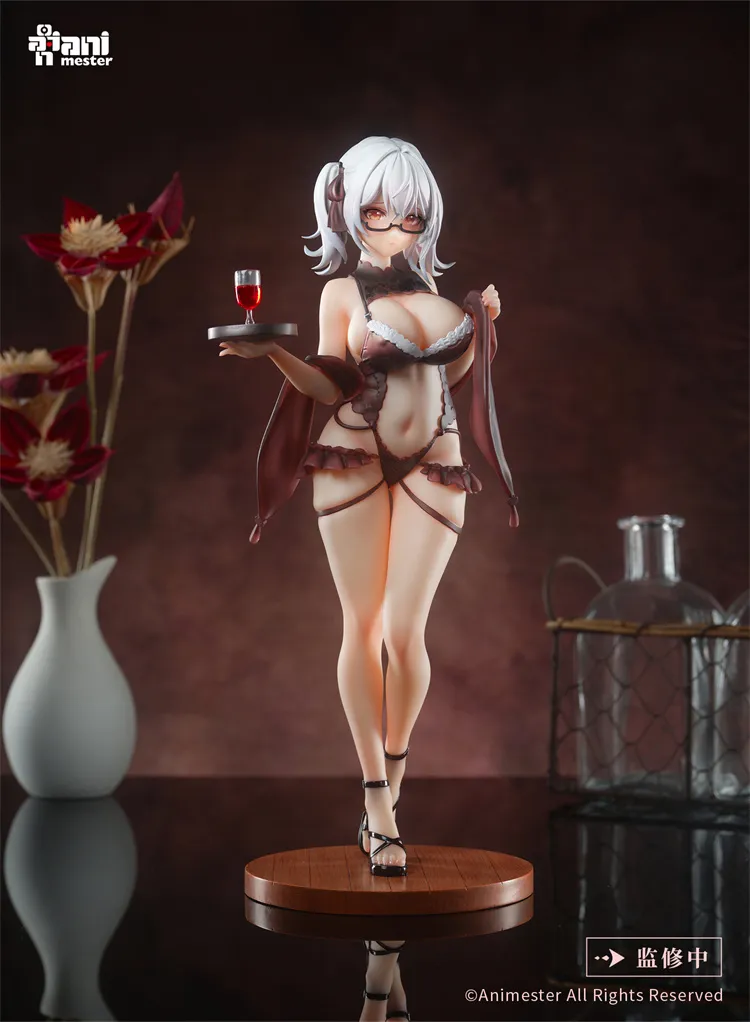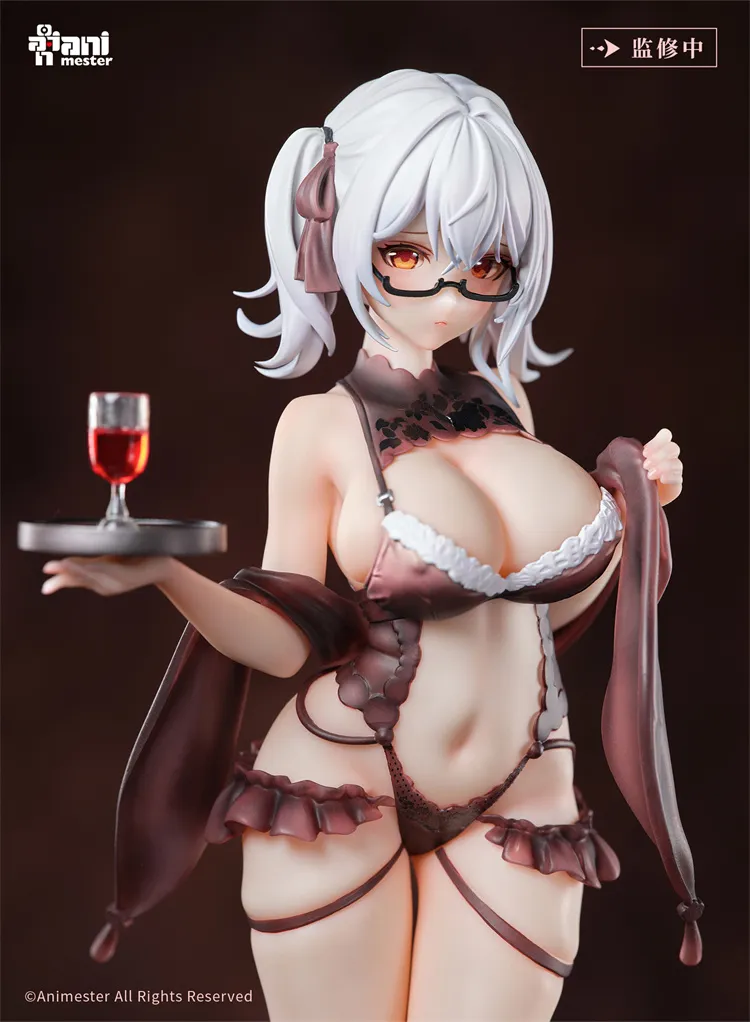 Cynthia's lingerie design is mature and extremely gorgeous, with lace decorations resembling a collar at the neckline. Although the drink on the hand is not removable, you can clearly see the prominent details.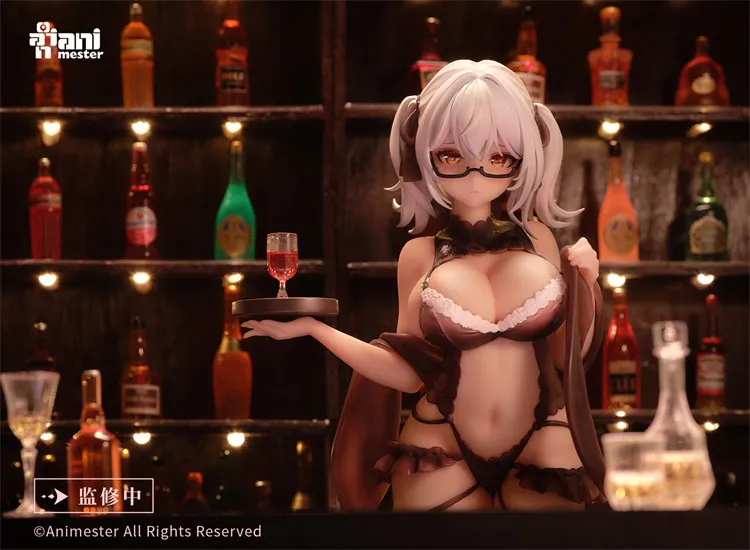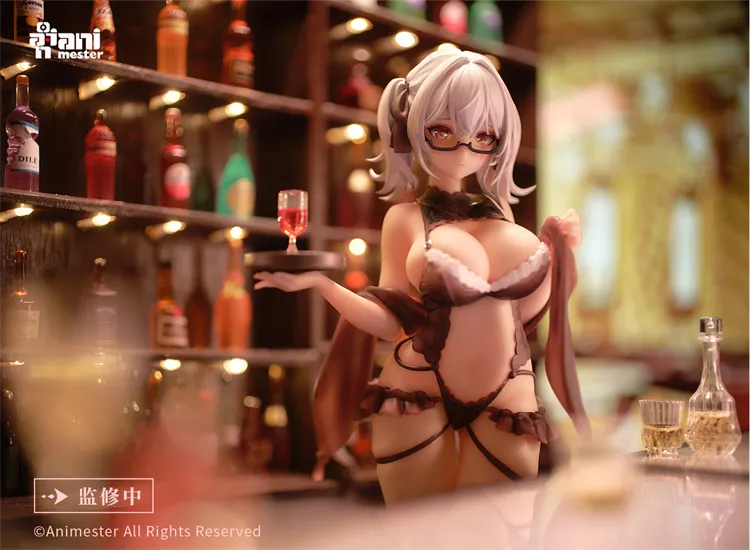 The design accurately hits the mark with black frameless glasses and twin pigtails with white hair. The eyes also use Animester's unique "Follow Gaze" technology—you can clearly see the realistic highlights in the eyes, and it creates an effect of gaze following from any angle.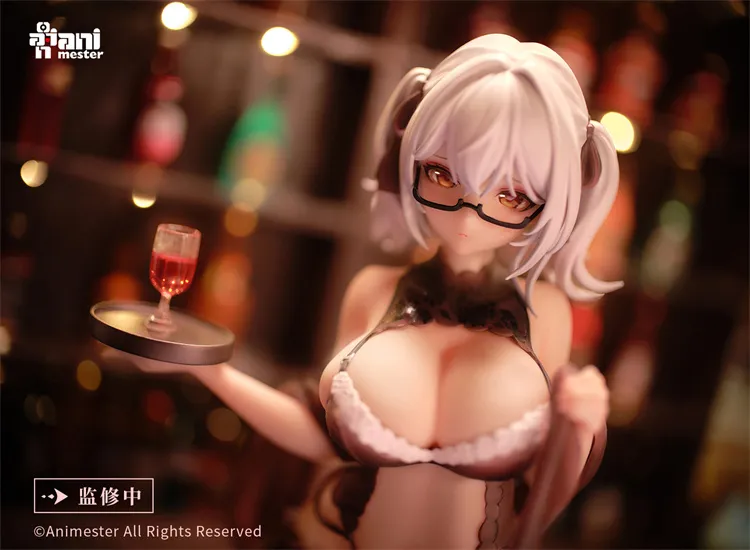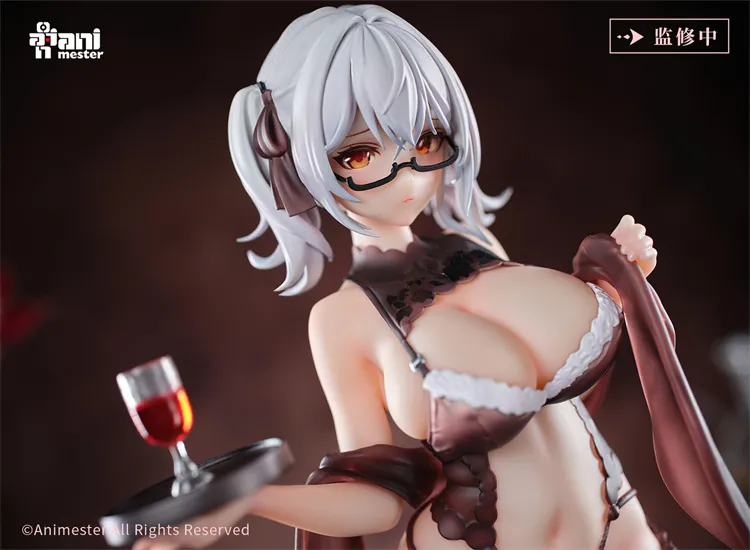 From the rear view, both the round buttocks and plump thighs are quite alluring! Placing it together with the Devil Lilith creates two different styles of sexiness, which is also interesting.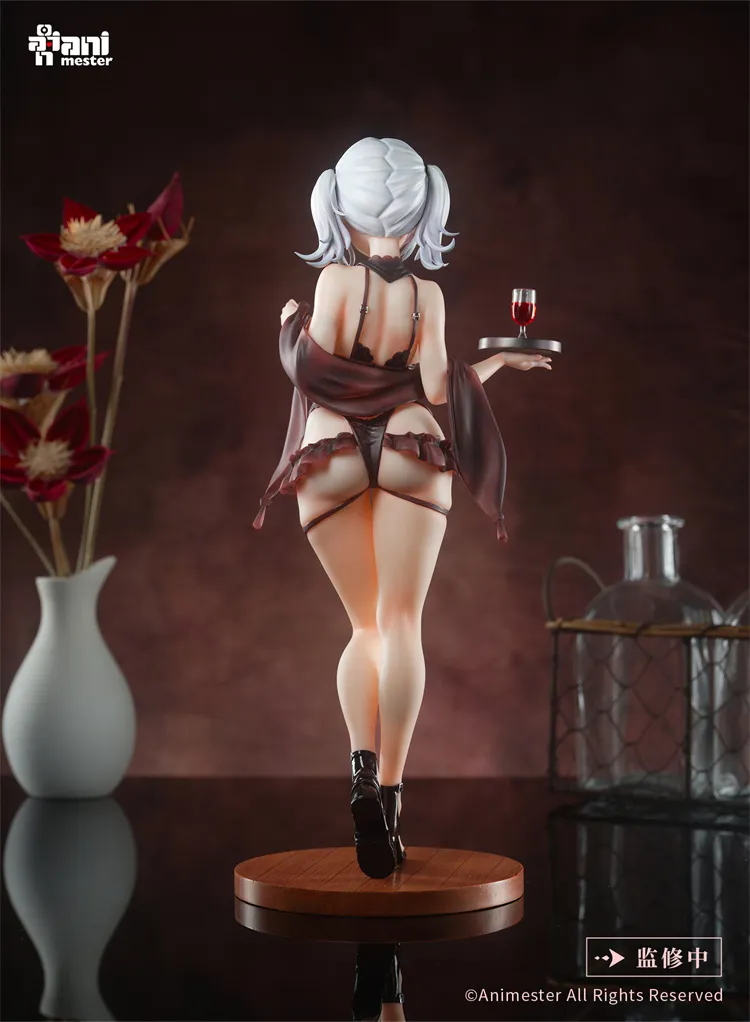 In addition to this Cynthia, Animester's Devil Lilith still has some available for individual purchase.  You can find the Lilith using this link.  You will be amazed by Animeister's top quality designs.  If you like the design of this Cynthia figure, place  your pre-order today!