ChuE & Yu CongXiao – SSR-Figure
ChuE & Yu CongXiao – SSR-Figure: SSR-Figure has  opened pre-orders for a new set of figures.  An original design, they are known as ChuE and Yu CongXiao, wearing cute bunny outfits along with a complimentary small sofa scene. When purchasing the set, you can also receive an additional bonus wine table component.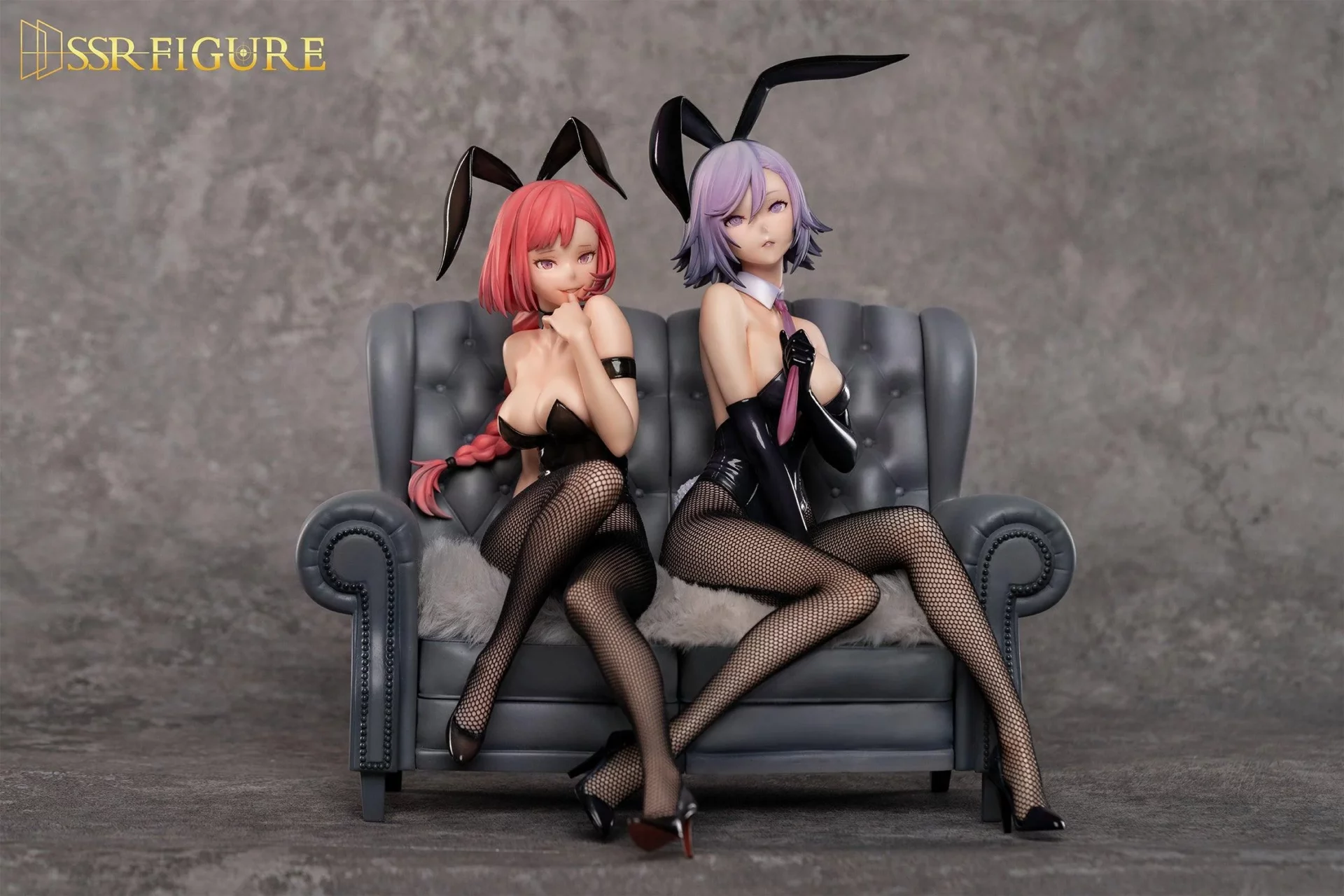 First, let's take a look at the photos taken by fellow enthusiasts of the first release of the "Bunny Girl" series featuring Chu'e and Yu Congxiao. This set of figures has just been released, and the real-life effect is quite satisfying!
The new figures ChuE and Yu CongXiao also come with a small sofa and cushion. Both of them have long white hair, but what's different is that they come in a combination of black stockings and white stockings.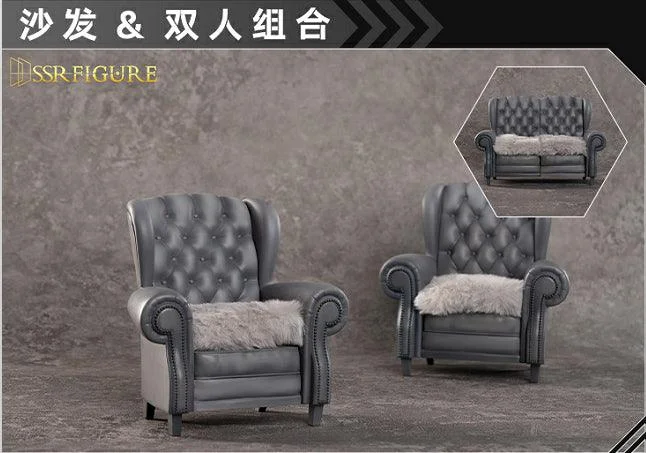 Let's first take a look at Yu CongXiao with white hair and black stockings. With a height of 23 centimeters, she belongs to the standard figure scale, and even now, with a reasonable, including the sofa scene, is considered quite cost-effective!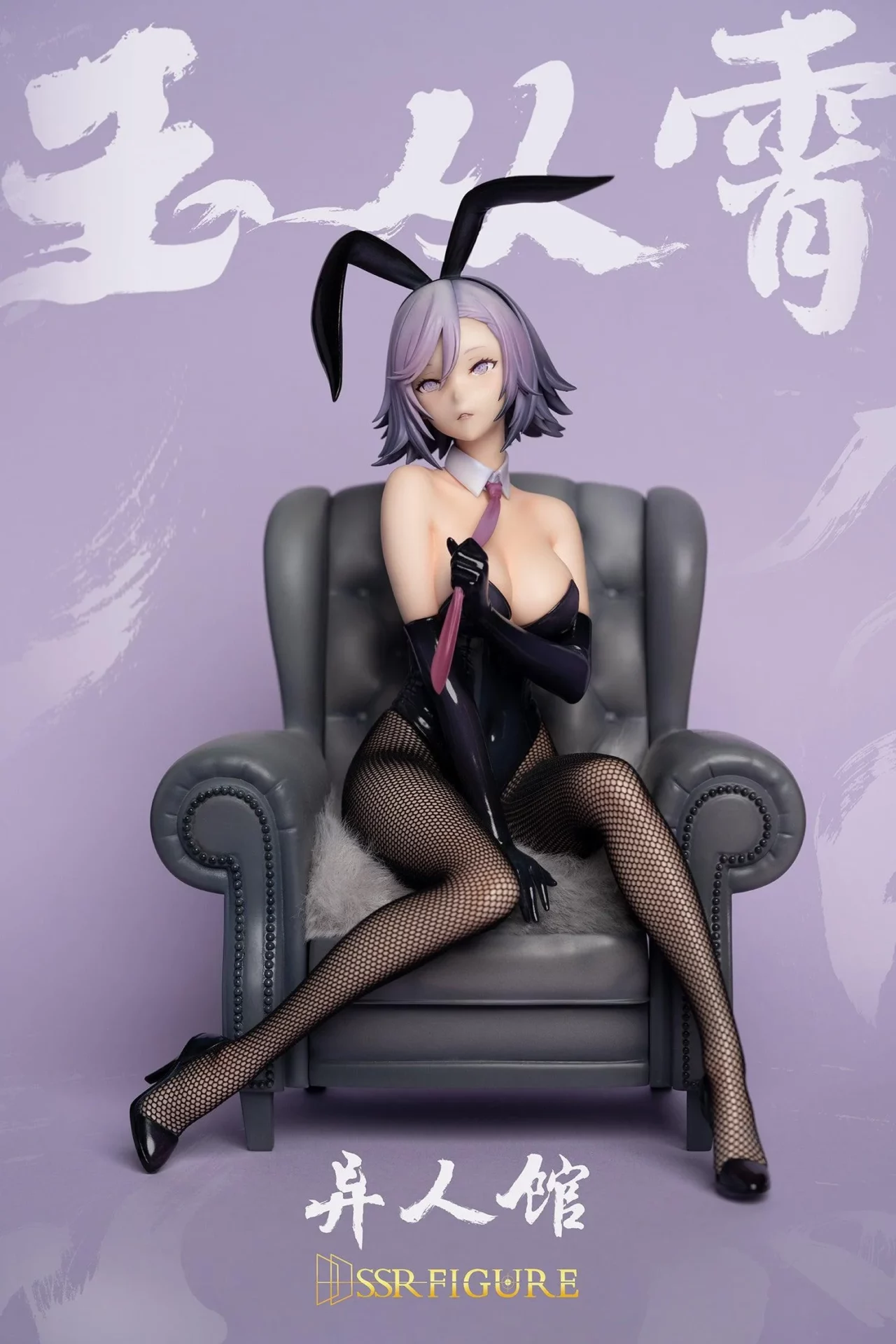 The pose from the back effectively showcases the graceful curves of a young girl, although the seam of the 1/7 scale black stockings is slightly noticeable. It would be even better if it could be seamless in 360 degrees.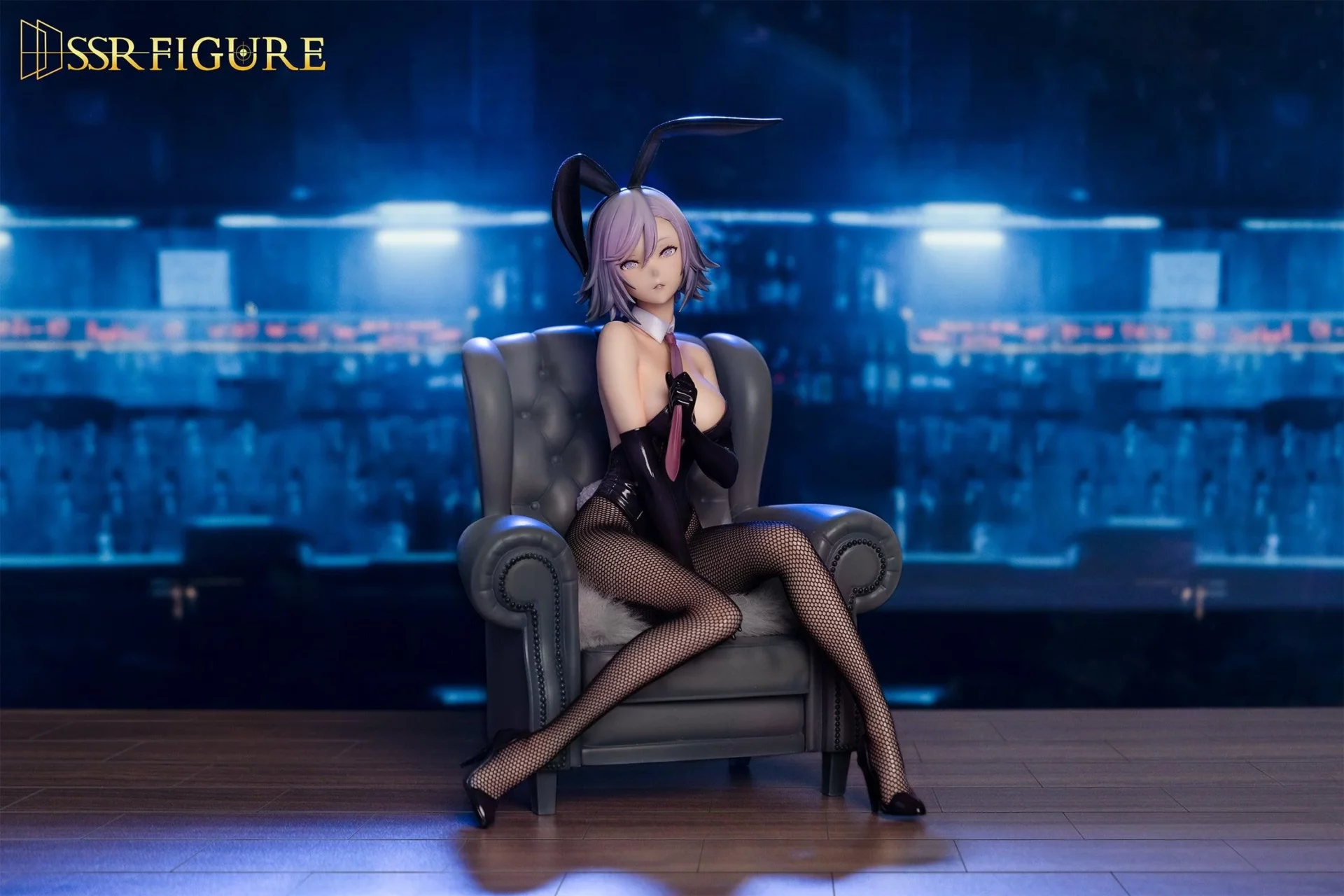 Yu CongXiao's revealing backless bunny girl outfit is very eye-catching, and the 1/7 scale chair can be used with most figures. It's also quite attractive for use as a general scene setup.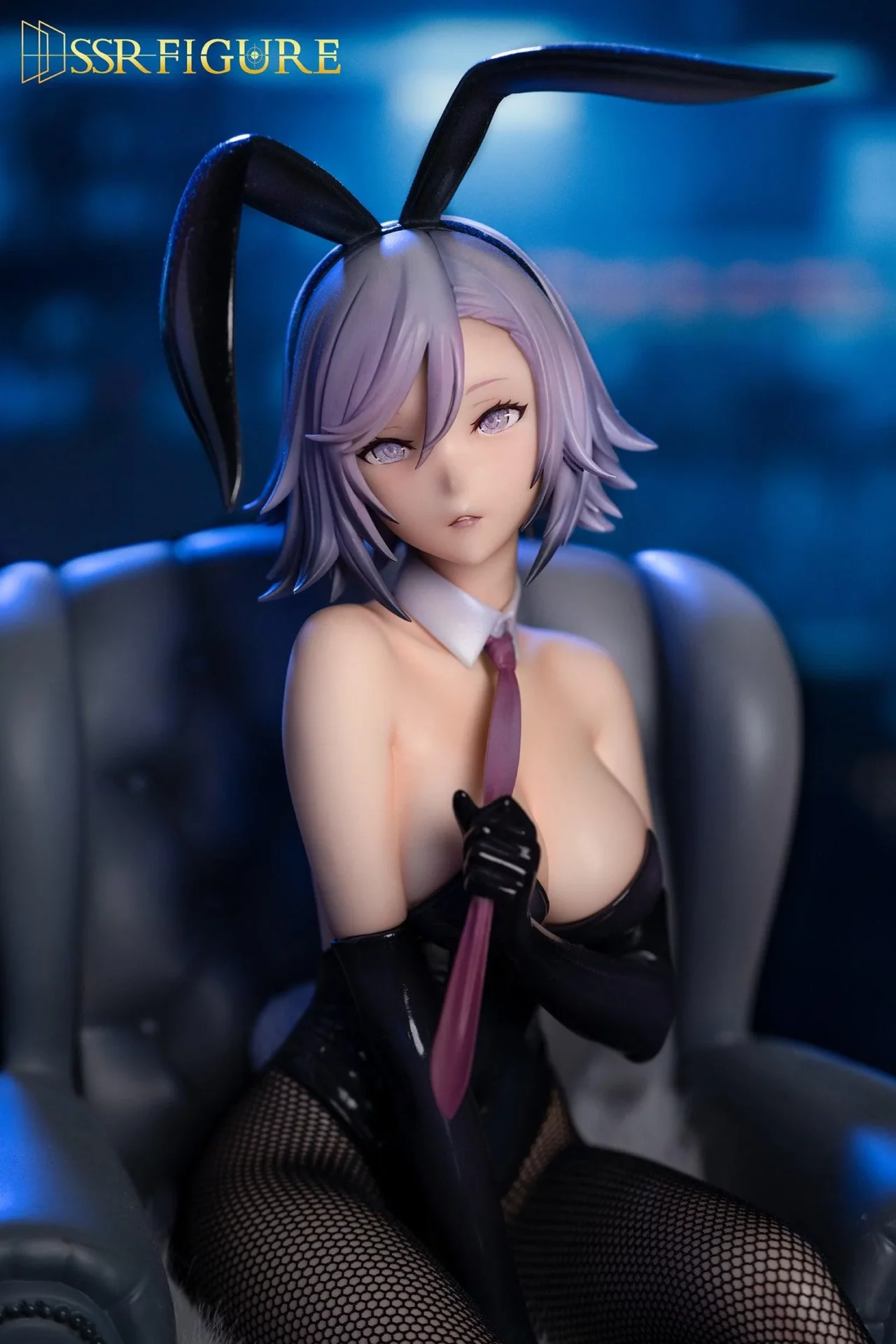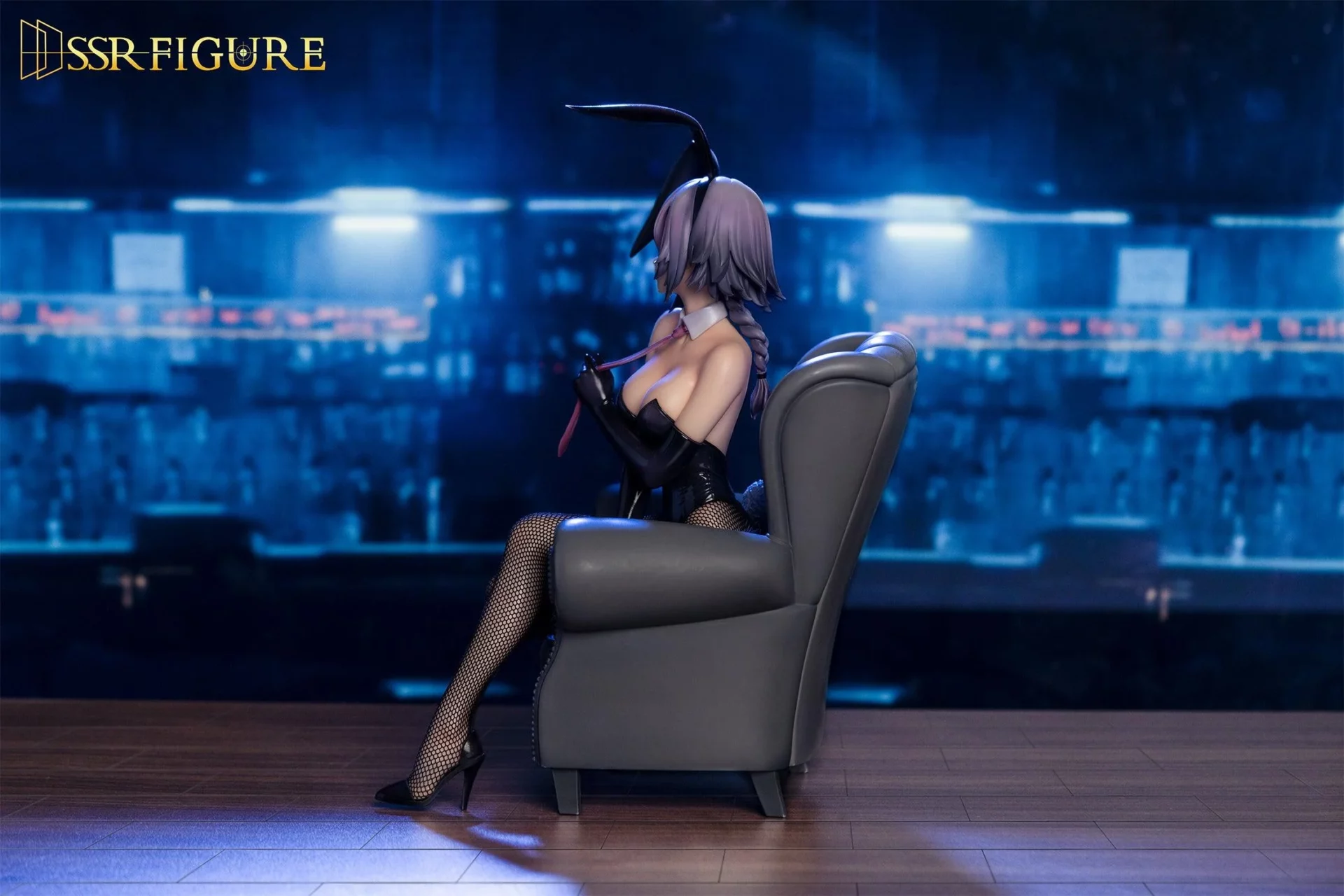 The other figure, ChuE, is 20.5 centimeters tall, and perhaps to emphasize her "loli" attributes, she is not wearing high heels but instead a pair of JK-style flat shoes.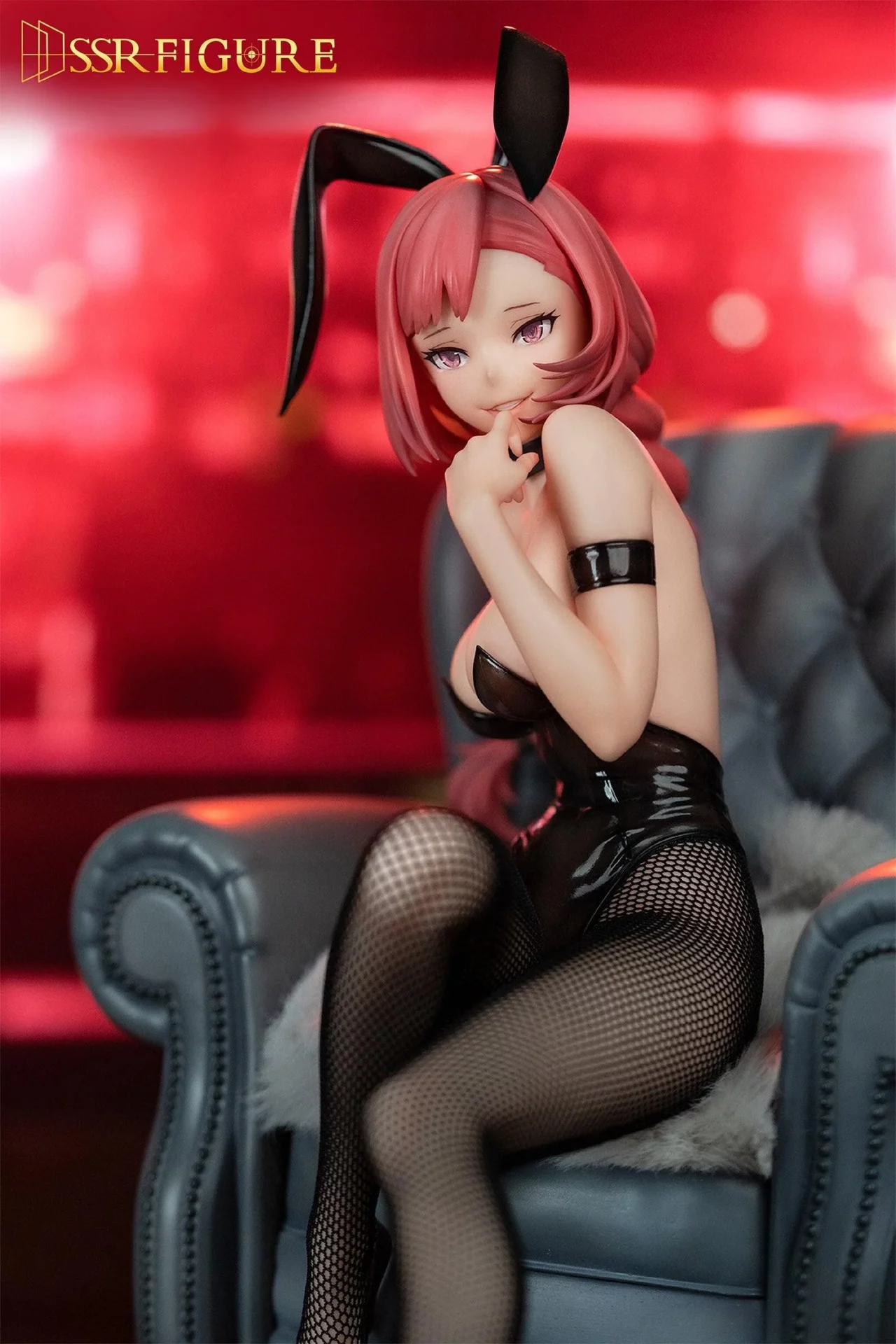 The combination of red hair and red pupils is quite distinctive, and the real white stockings stand out in this series of mostly black stockings.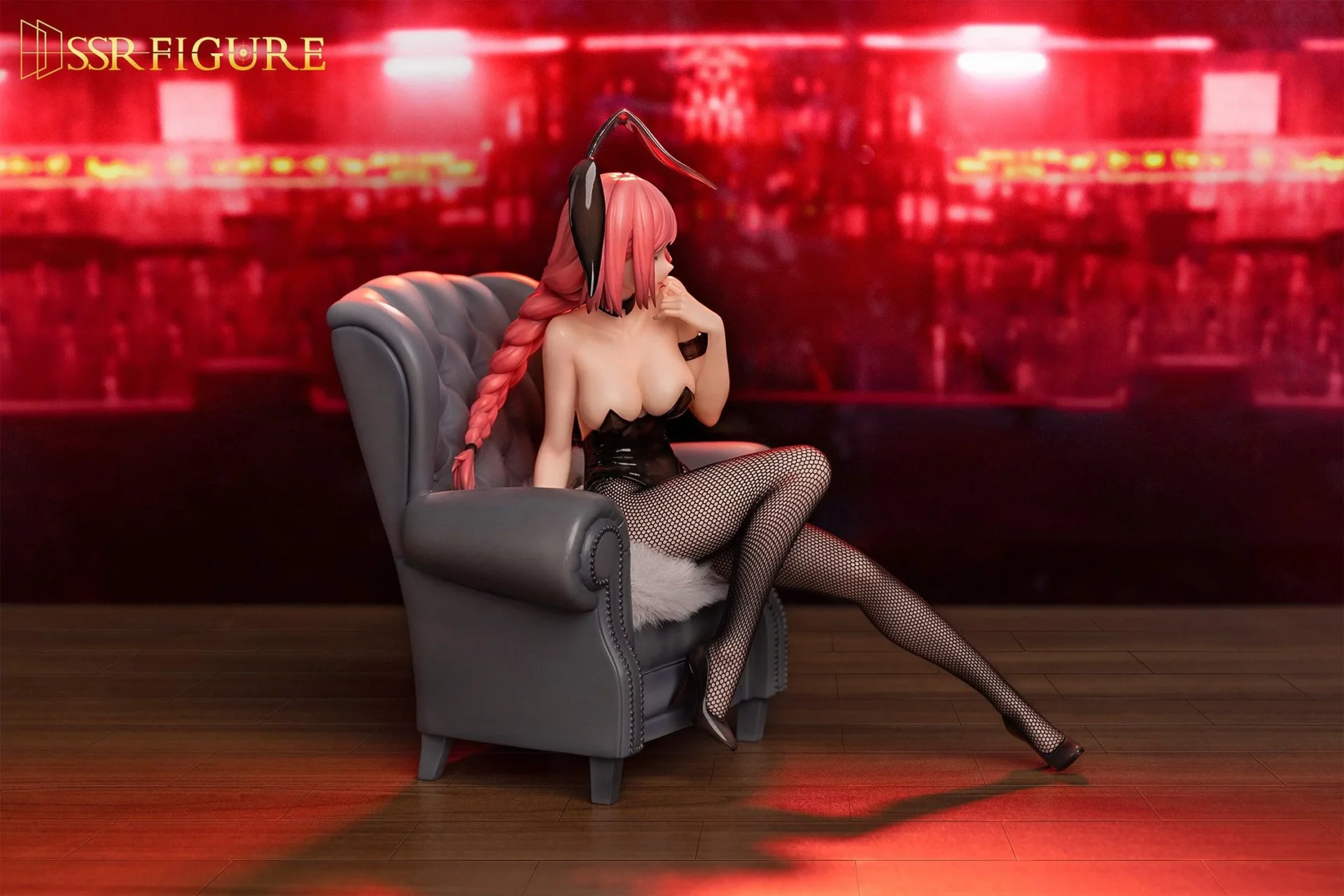 Compared to Yu CongXiao, ChuE seems to take a more bold approach and be rather proud of what she's wearing.  For example, she seems more daring to show her body around, compared to Yu CongXiao, which seems a bit more restrained.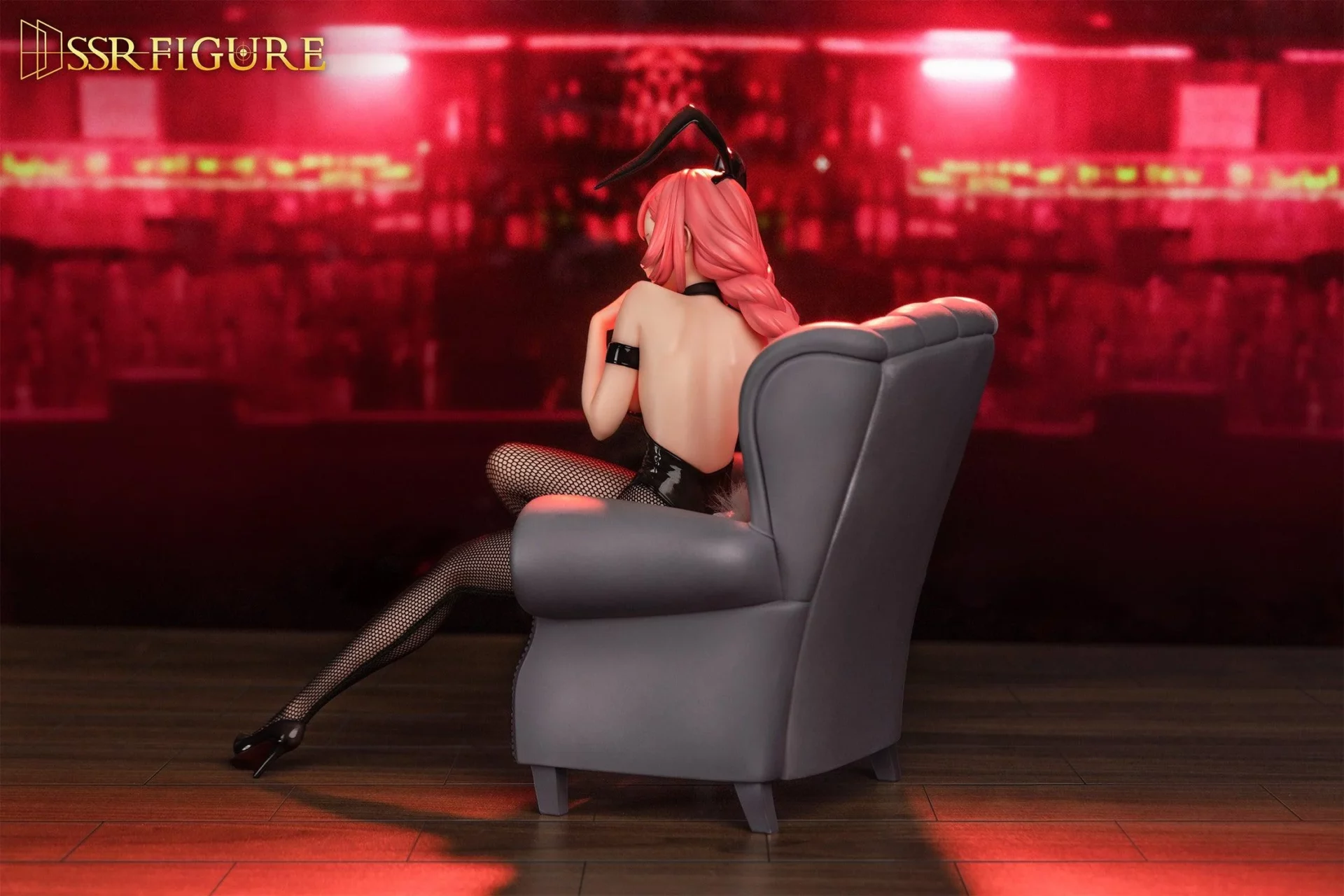 When you purchase both figures, you can receive an additional bonus wine table set, which creates a nice atmosphere for setting up scenes.
For an original design, these figures are quite eye-catching.  Fans of resin figures may to look into these!