Chun-li – Dorobou Neko Studio
Chun-li – Dorobou Neko Studio: Chun-li is an original female character from the classic fighting game series "Street Fighter" produced by Capcom. In the game, Chun-li represents a Chinese martial artist.
The main body features a blue qipao dress, and the costume design is quite appealing. The skin texture is very realistic, and the facial details are worth appreciating as well.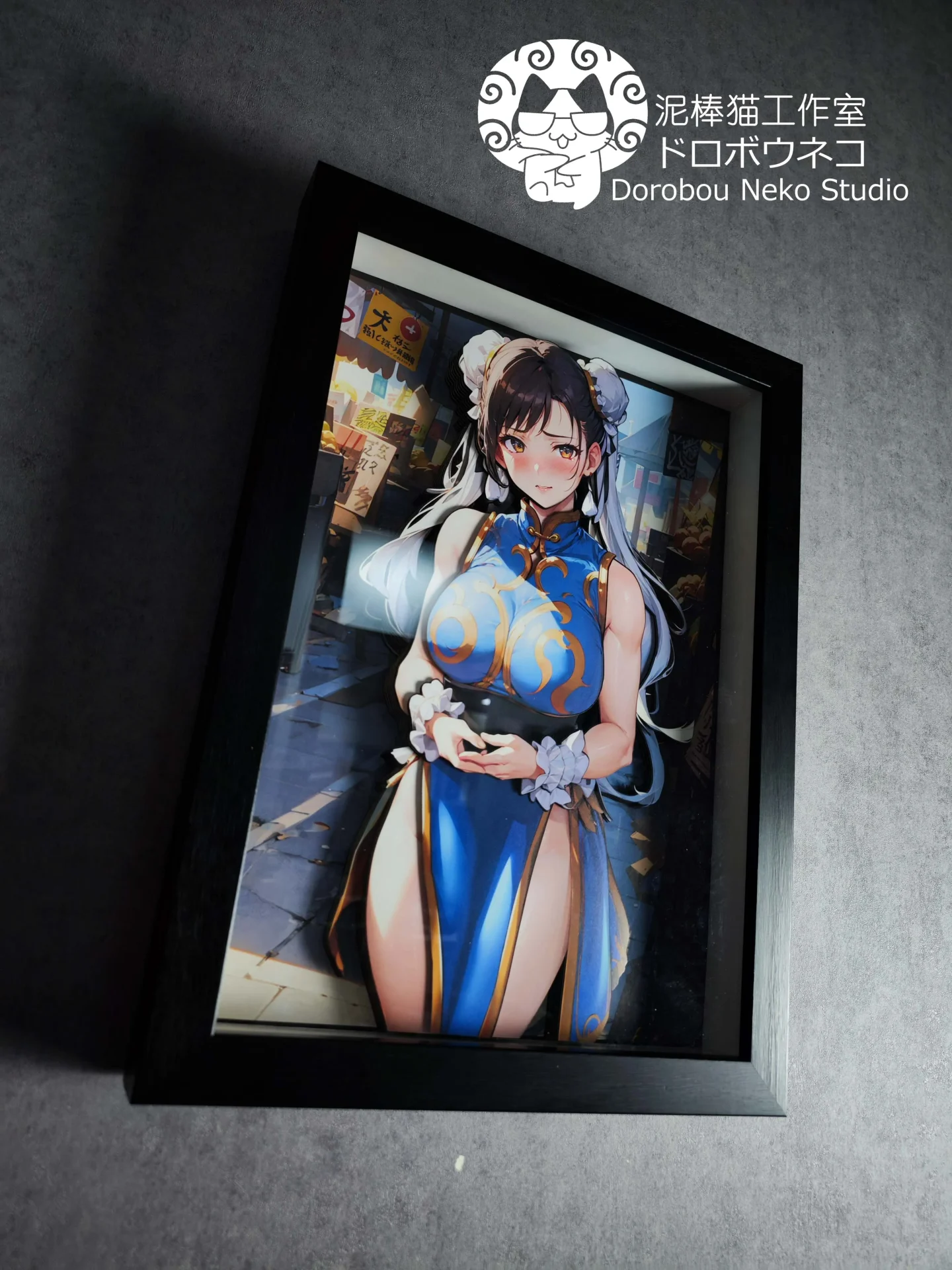 The facial features, including the hairstyle, follow the game's design very well. The clear and lively eyes are also very beautiful, and there is a slight blush on the cheeks.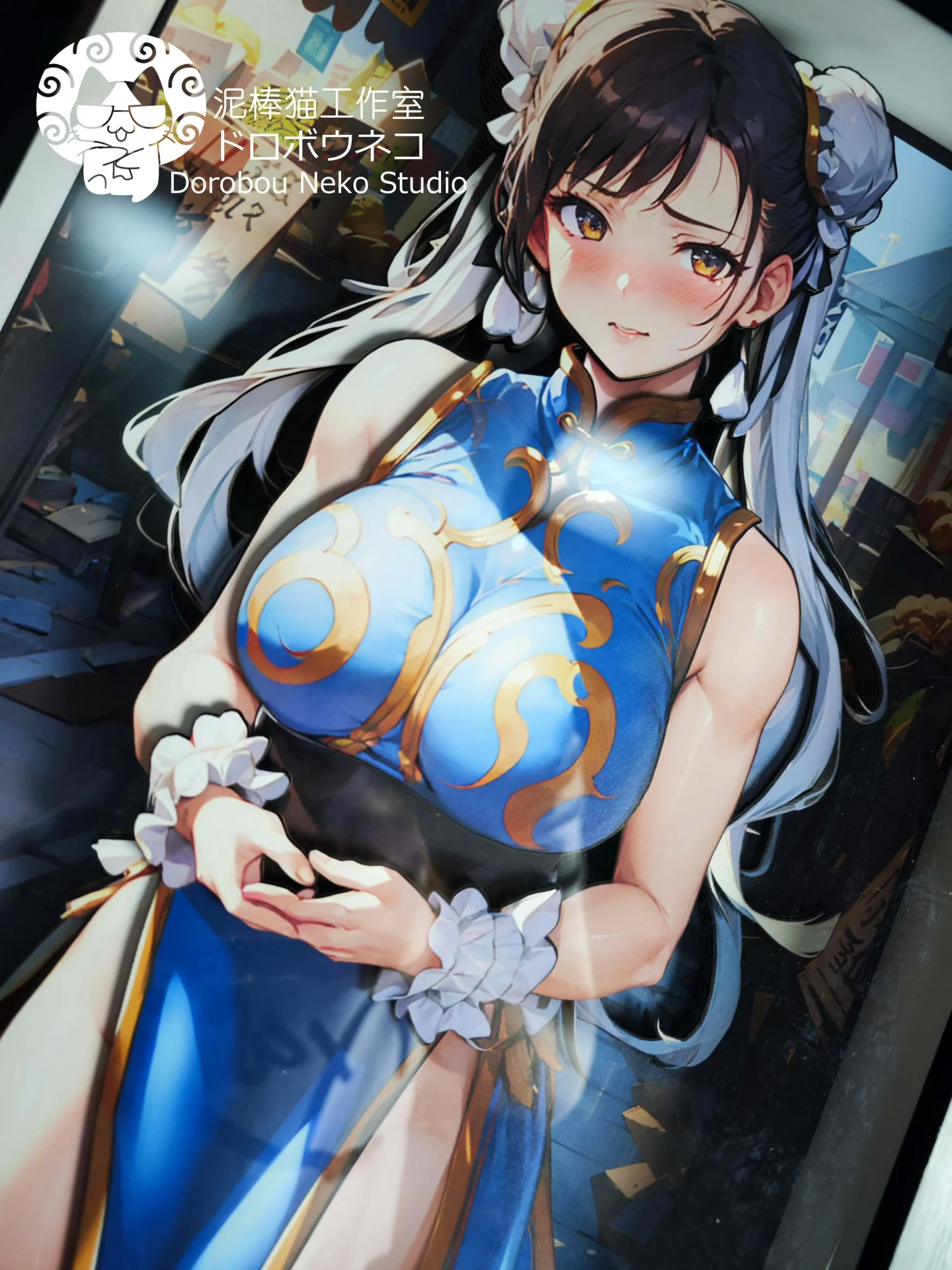 The smoothness of the clothing and the details such as buttons are well depicted. The painting on the hands is well done, and the depiction of the gaps between the fingers and the muscle lines is very accurate.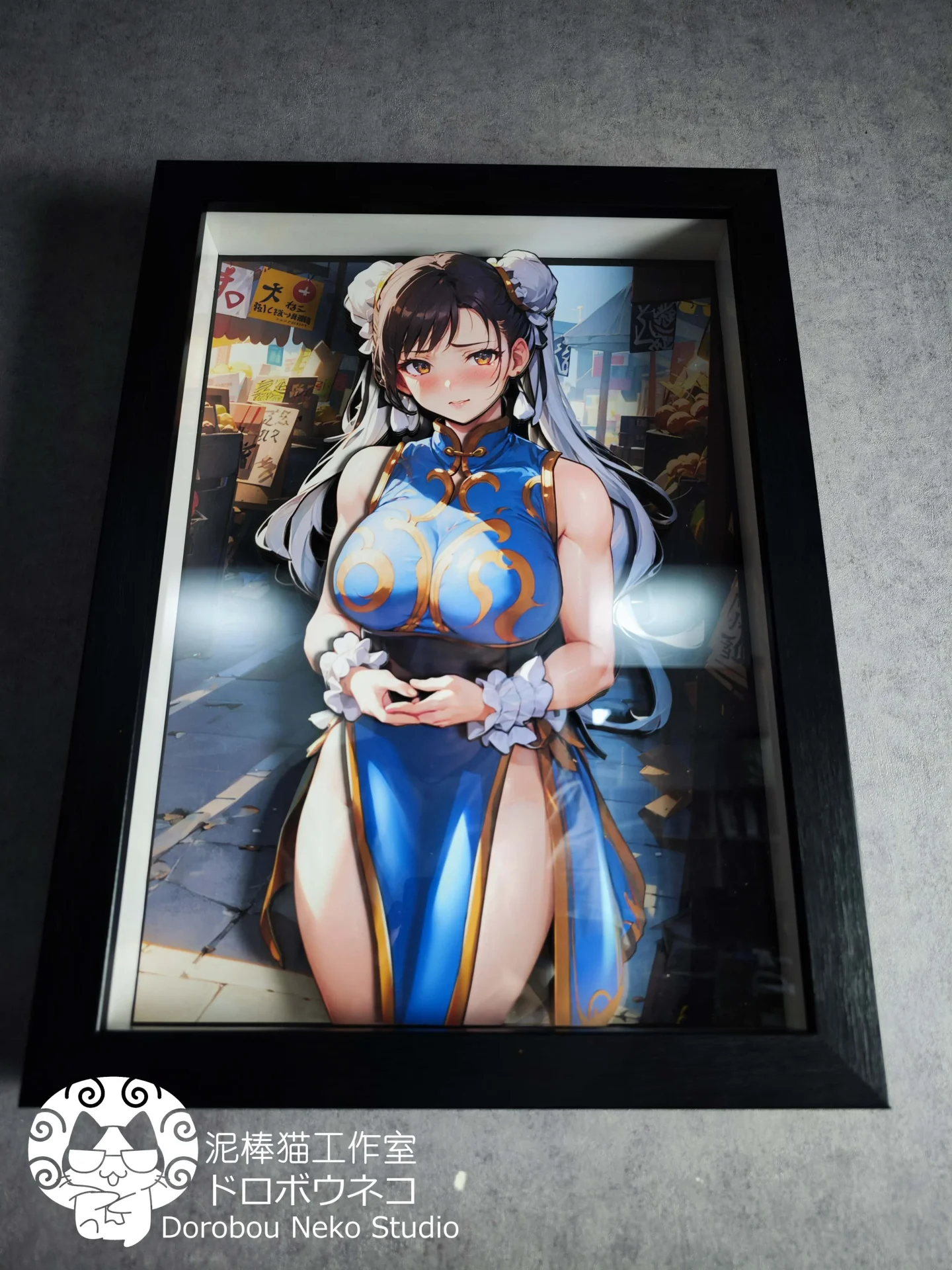 Upon closer inspection, the muscle lines are clearly visible, and the exposed parts of the body are painted with a flesh tone, with distinct gradient effects in different areas.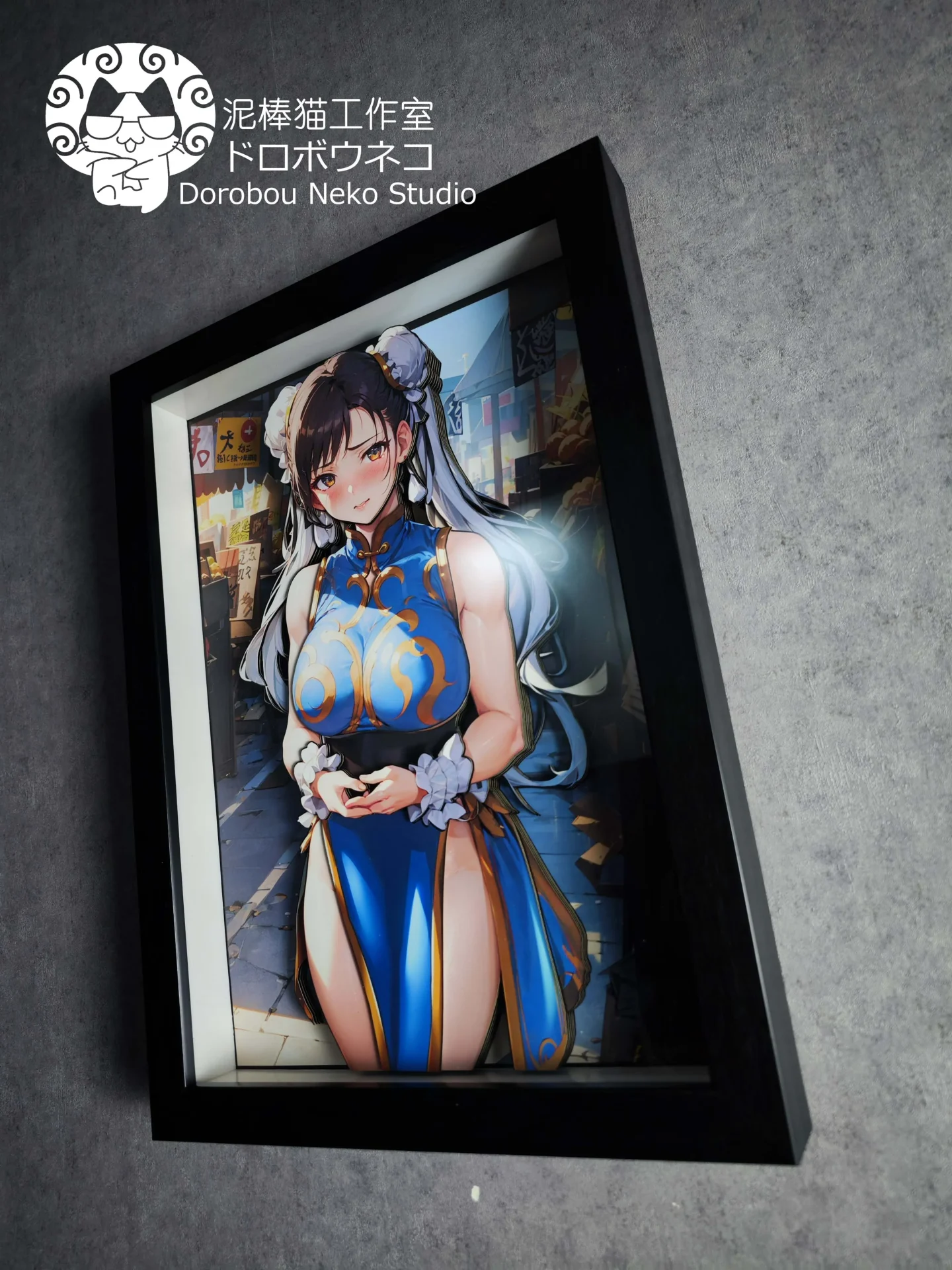 Overall, this artwork is very well-crafted. For those who like it, take action now!