Beast Kaido – Dream Studio
Beast Kaido – Dream Studio: Kaido, with an extremely oppressive humanoid-beast form, makes his appearance in "One Piece"! Kaido, also known as "Hundred Beast" Kaido, is a character in the Japanese manga "One Piece" and its derivative works. He is the Governor-General of the Beasts Pirates, and formerly one of the "Four Emperors" in the New World. After being defeated by Monkey D. Luffy, he was stripped of his title as one of the Four Emperors. Kaido is extremely powerful, possessing unimaginable defensive and vitality abilities, and is known as the "strongest creature". He has a bounty of 4.6111 billion Berries and is a user of the Fish-Fish Fruit, Mythical Zoan type, Blue Dragon Form.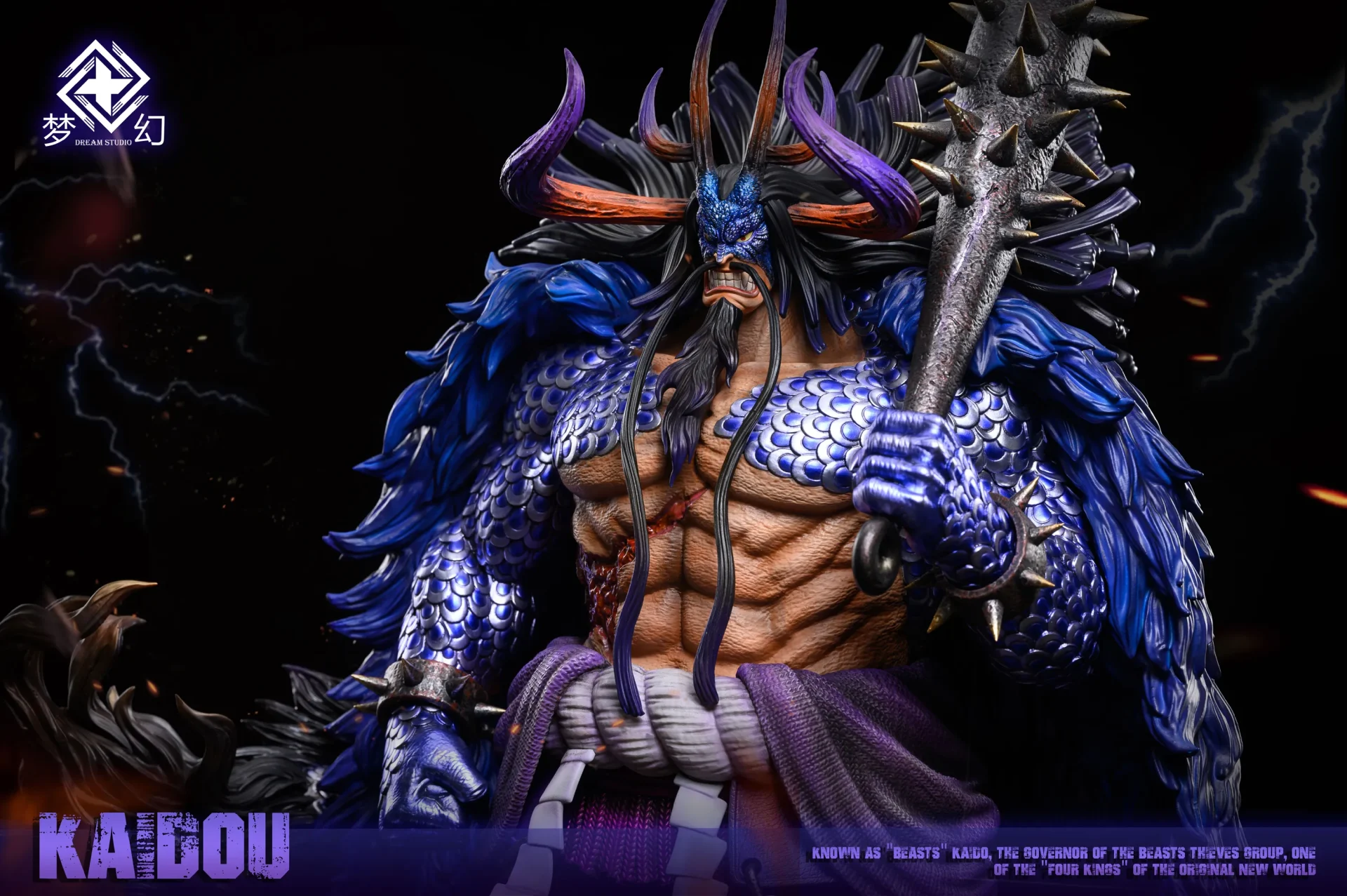 In his humanoid-beast form, the scales all over his body have a clear and distinct layered effect. In order to highlight this texture, his dragon horns have a purple gradient effect.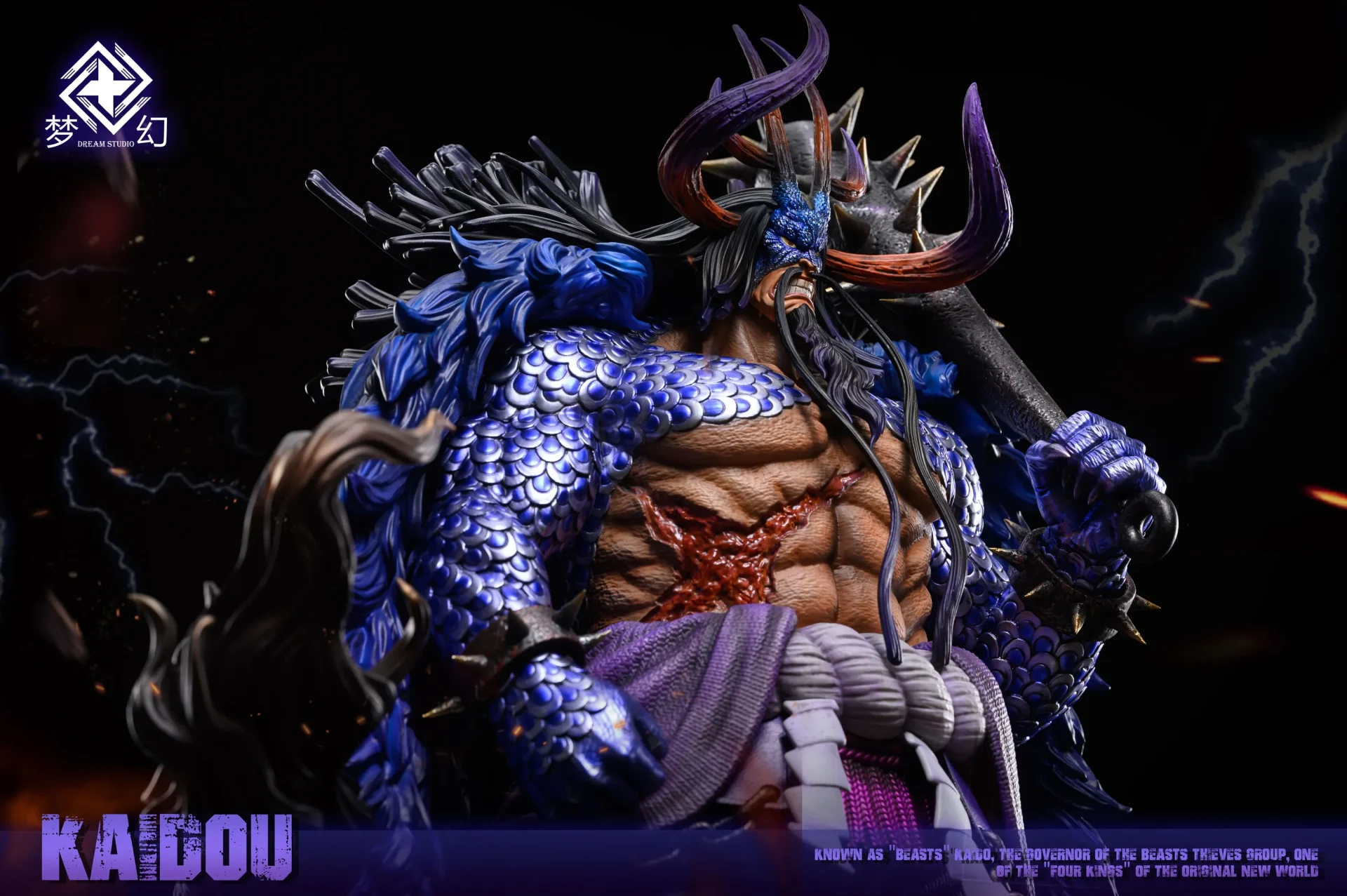 The processing on his club highlights the weight of the weapon, and the super-oppressive aura and burst of muscle lines, along with the high-quality coating, create a great sense of texture.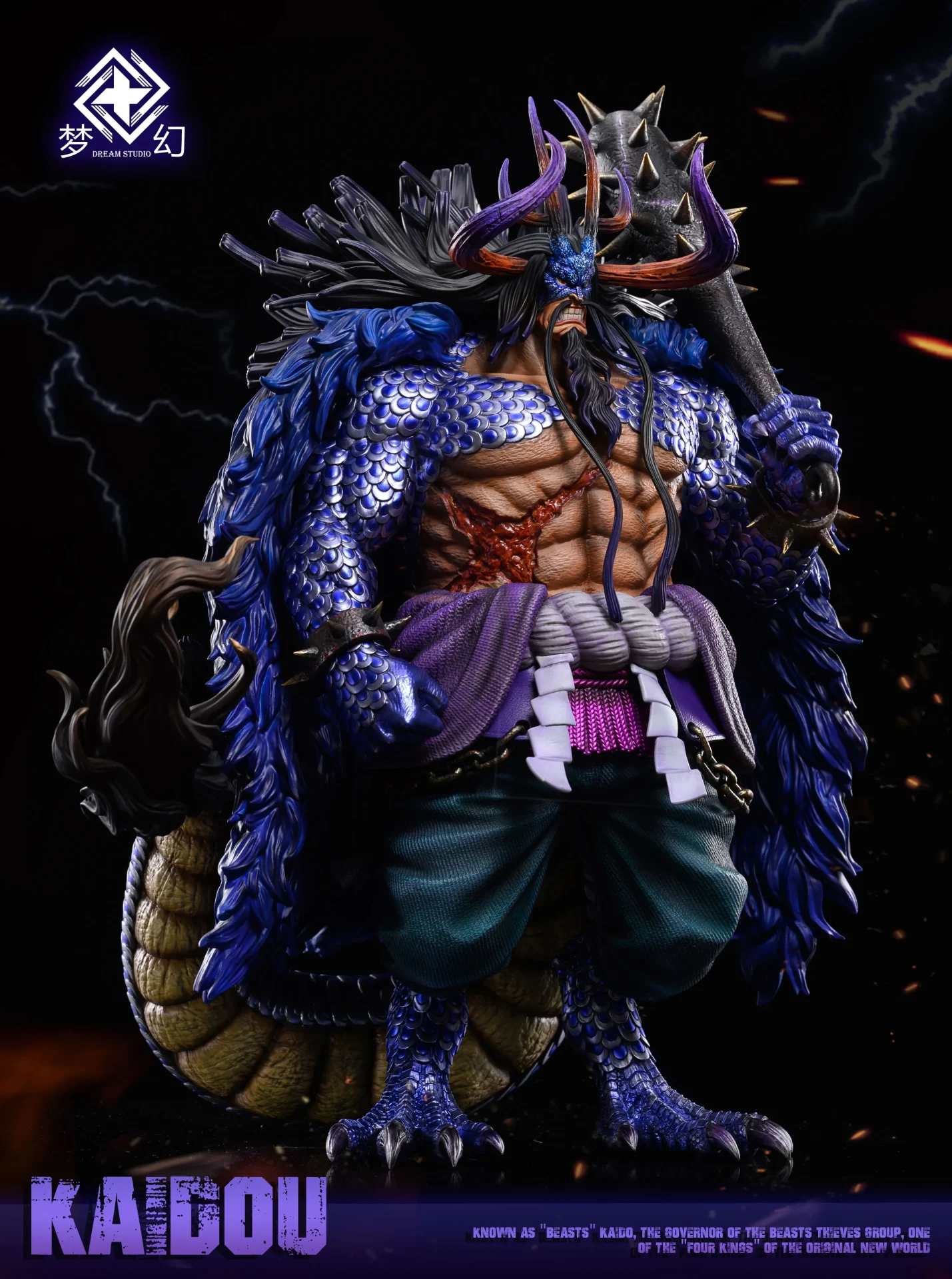 The wounds caused by Otama are clearly visible, full of texture, and the exaggerated muscle lines are matched with a unique painting style.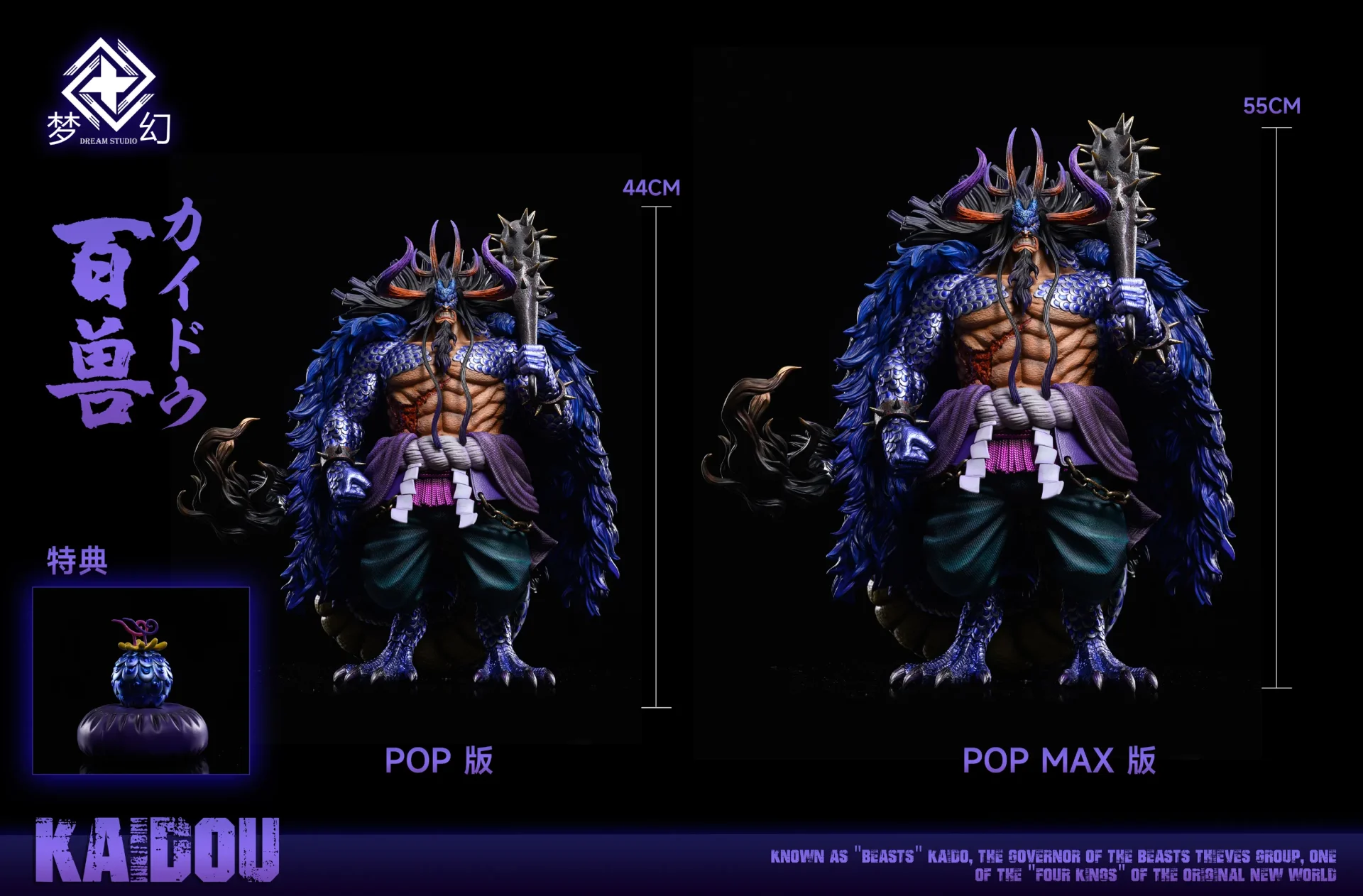 This Kaido model created by Dream Studio will be sold as a limited edition collectible. The double legs, cloak, and beard will be adjusted to make them more dynamic.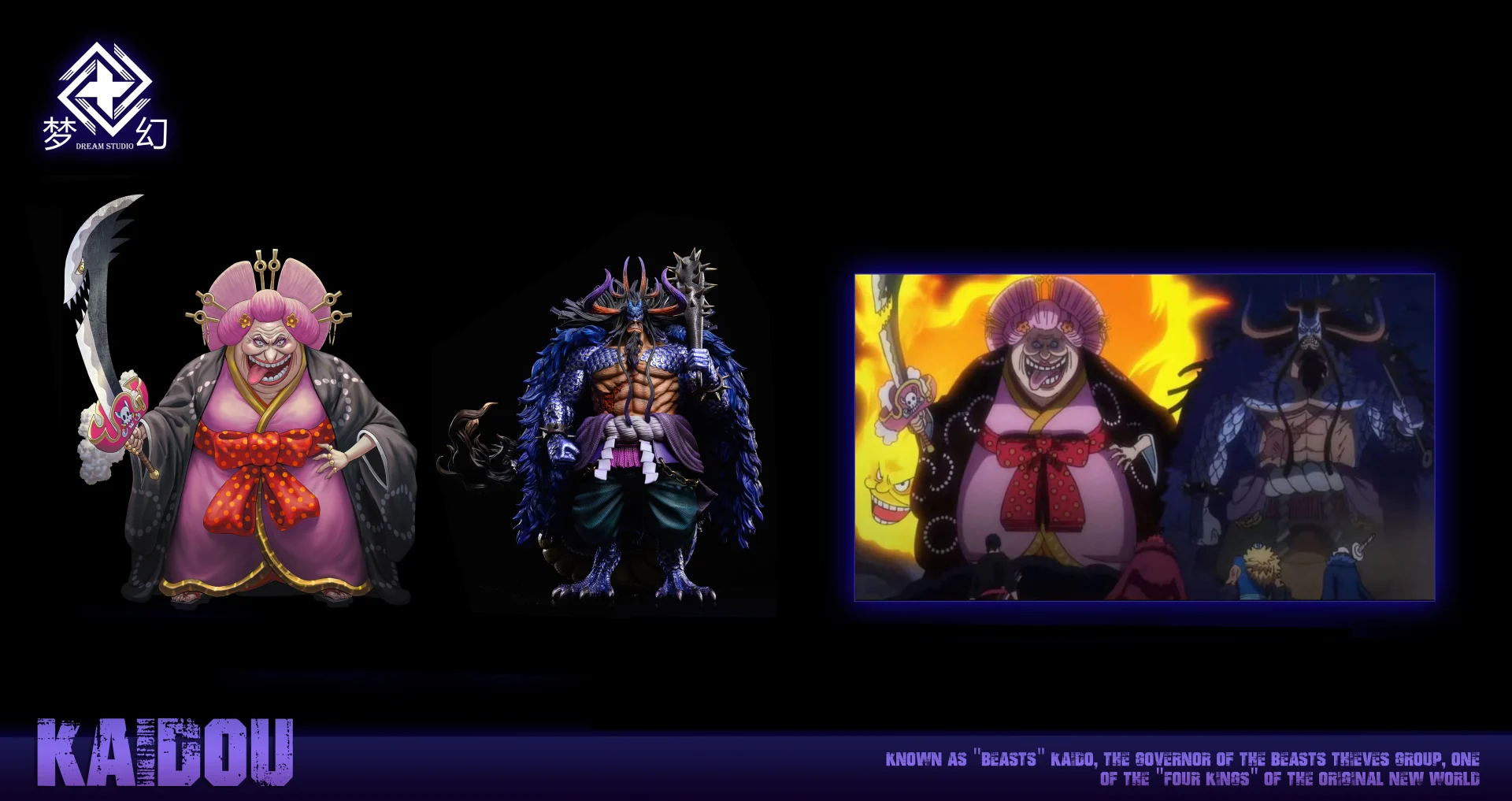 In the future, a non-standing corpse form Kaido will be redesigned to give fans and players more options.