Eren Yeager – Panda Studio
Eren Yeager – Panda Studio: Eren Yeager is a character from the Japanese manga "Attack on Titan" and its derivative works. He is the No. 5 graduate of the 104th Training Corps and later joins the Survey Corps. He is the last inheritor of the Attack Titan, Founding Titan, and War Hammer Titan. He was born in the Shiganshina District of Paradis Island.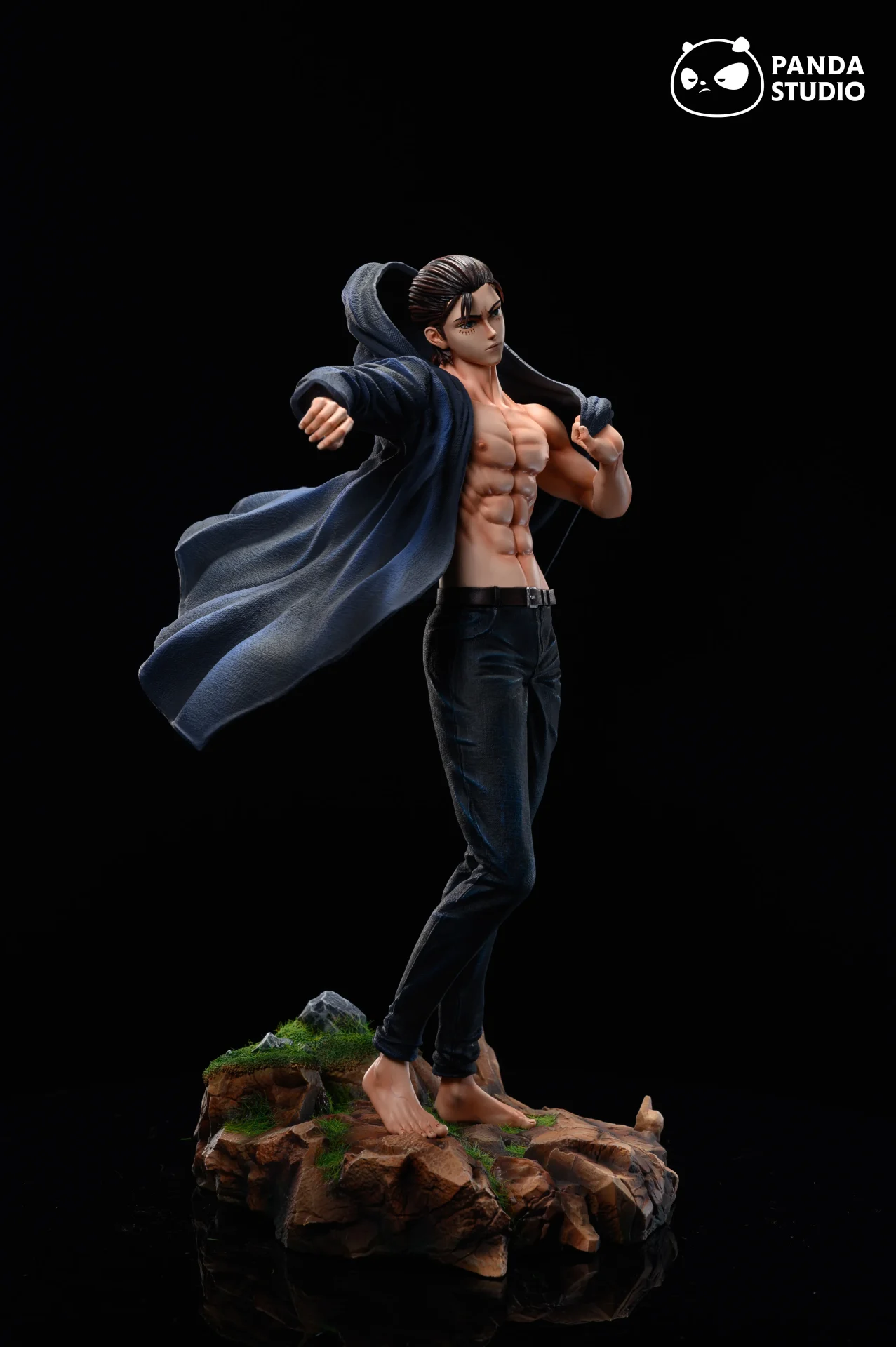 He possesses strong mental strength and extraordinary agility, values his comrades, and despises anything that restricts freedom. During his youth, he had a strong longing for the world outside the walls.
The facial features, including the hairstyle, faithfully follow the anime's design. The layered sharpness of the hairstyle is done exceptionally well, and the water droplet effect is present.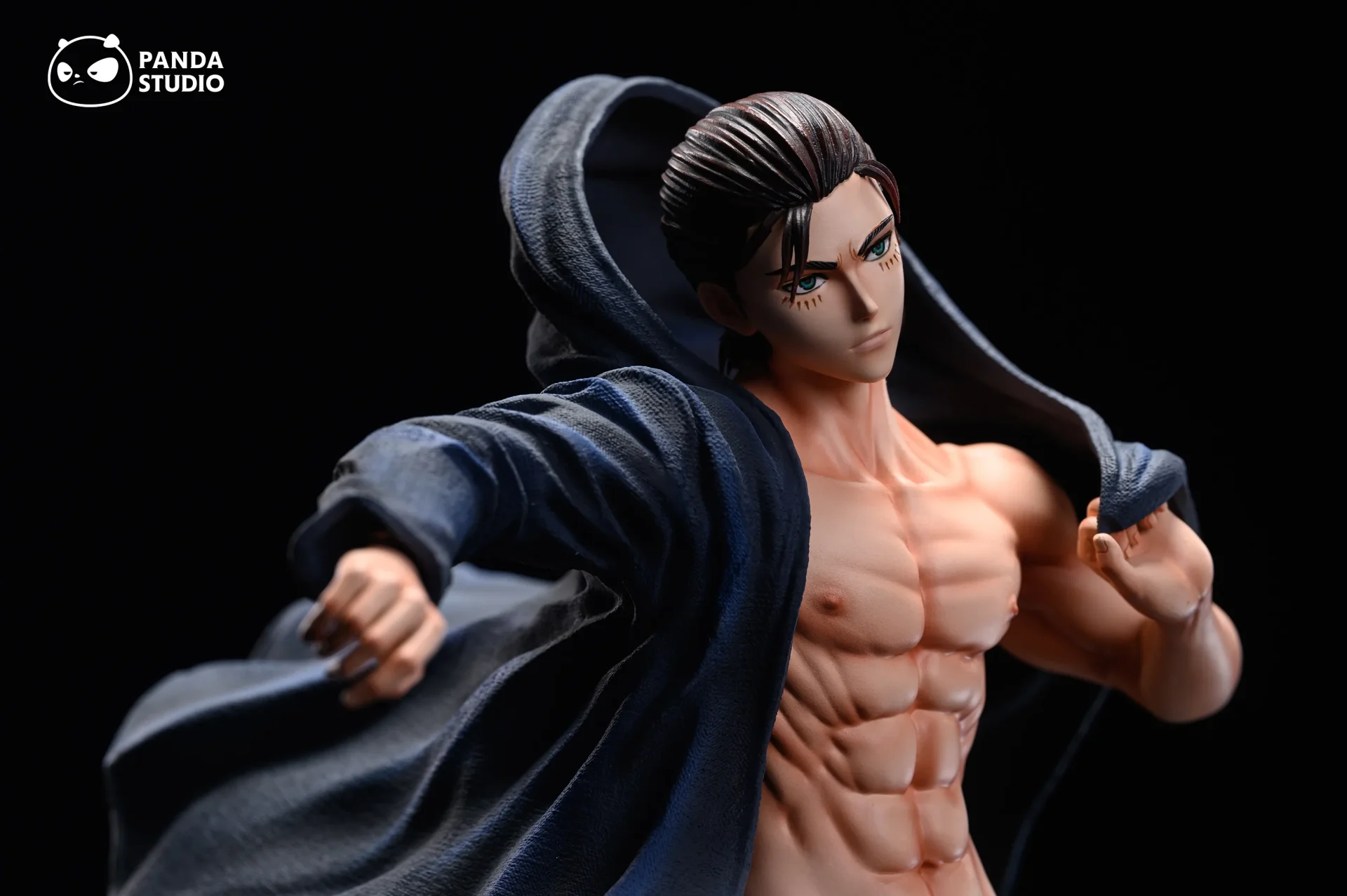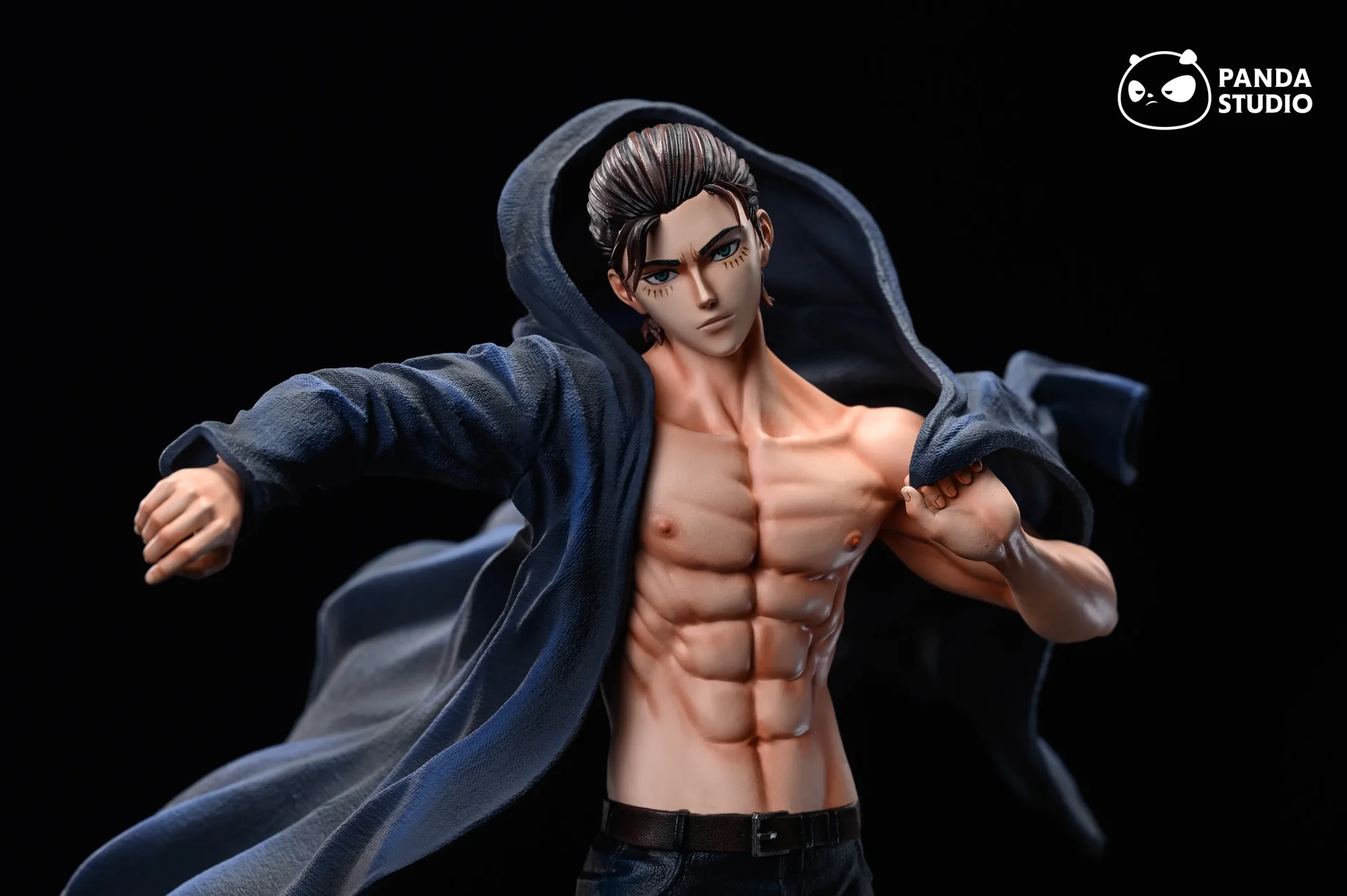 The muscular lines of the character are portrayed distinctly. Although they are relatively slim, they effectively express tight and powerful muscles. The delicate lines and the protruding veins are accurately depicted.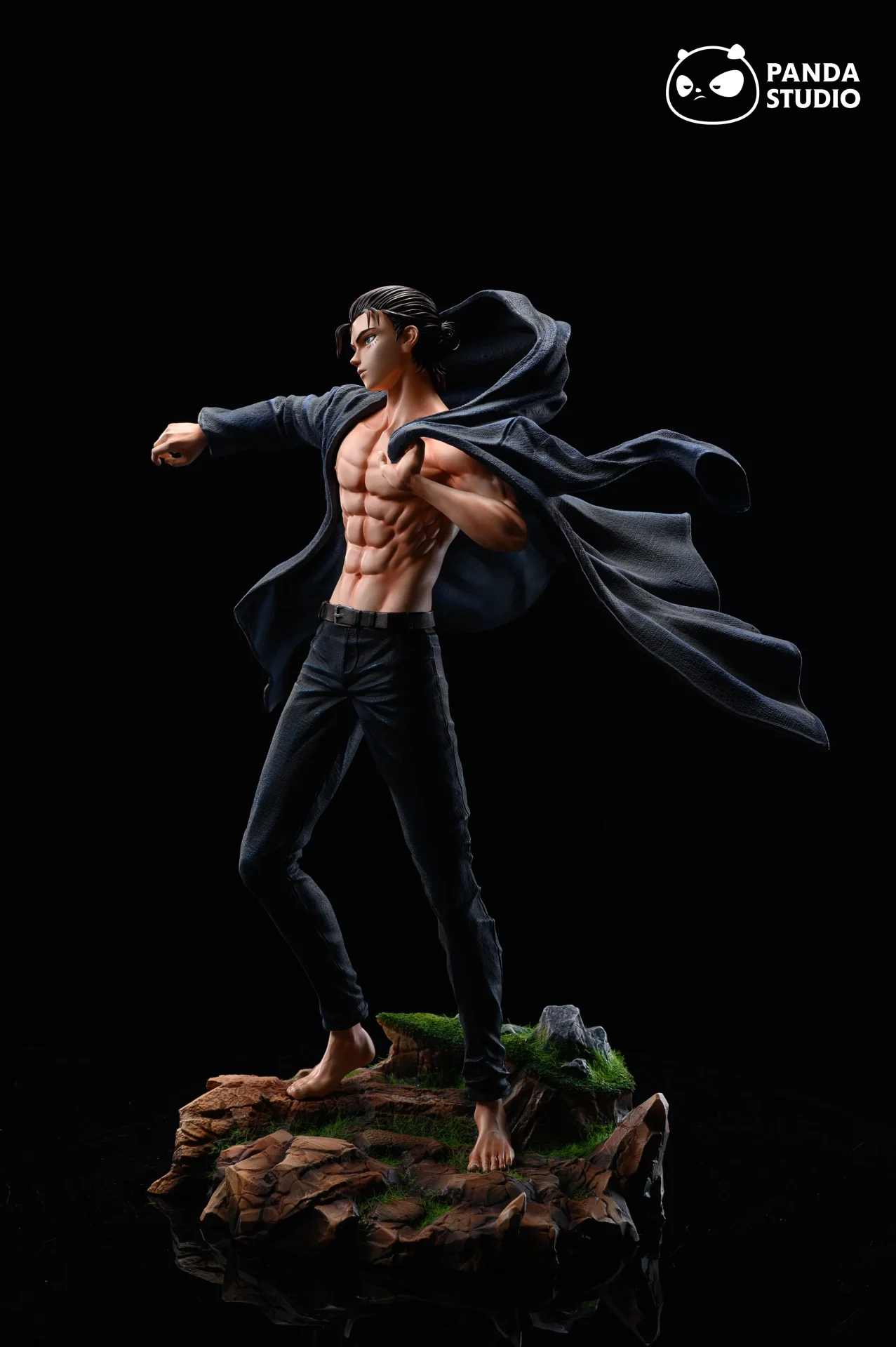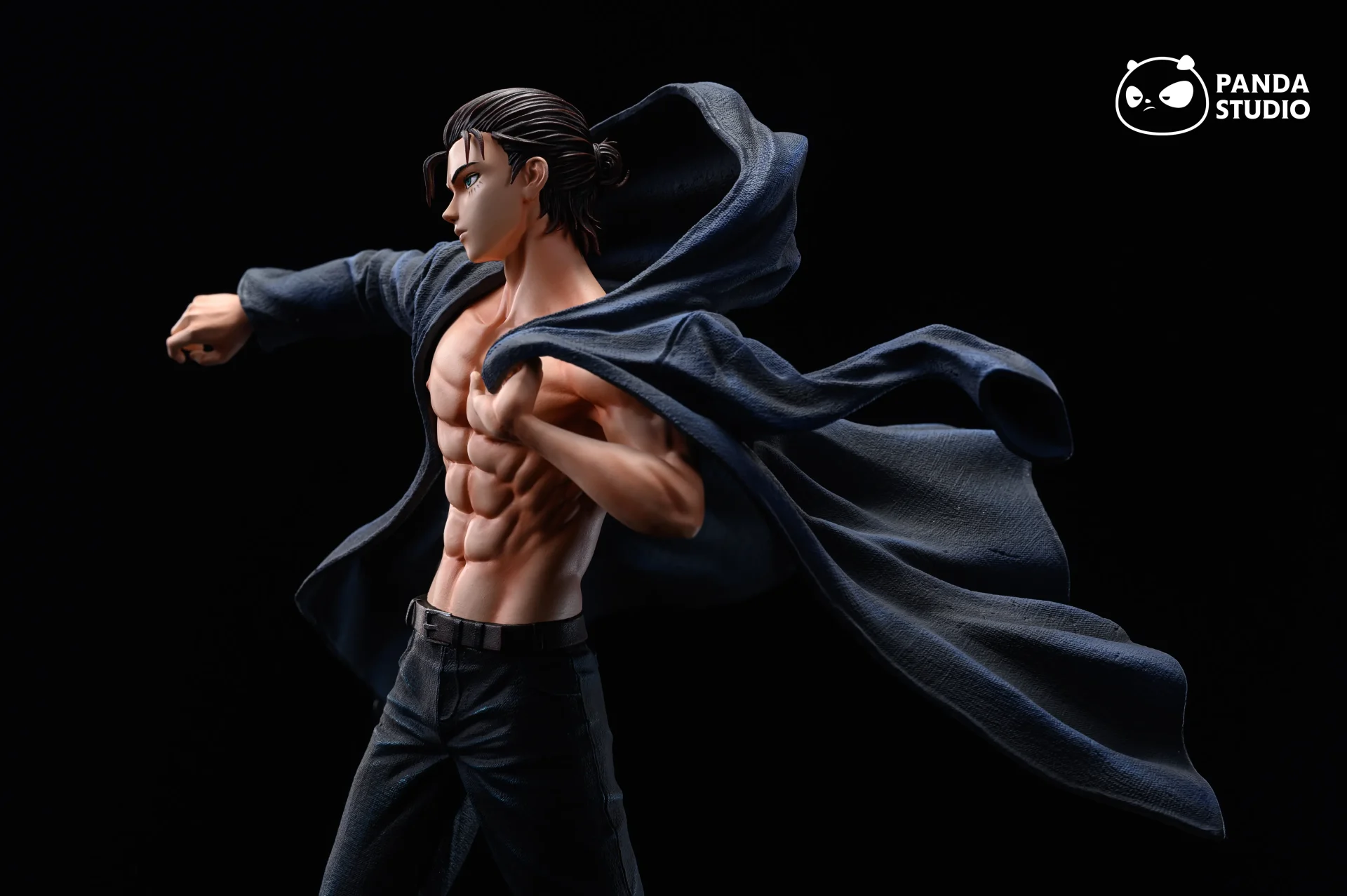 The cloak is shown with a slight fluttering motion to complement the action pose. The colors and texture of the cloak have been carefully considered to create a realistic effect.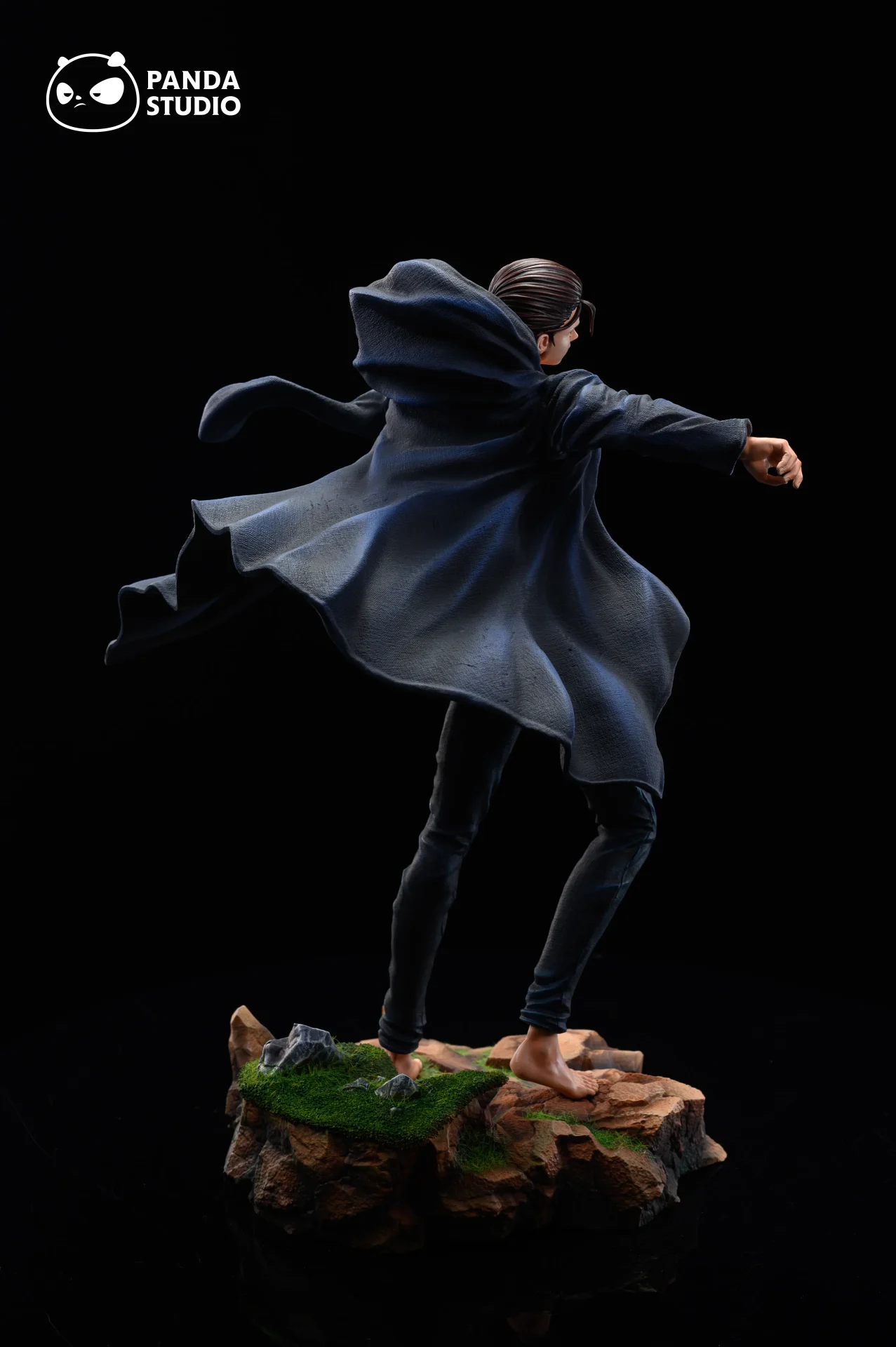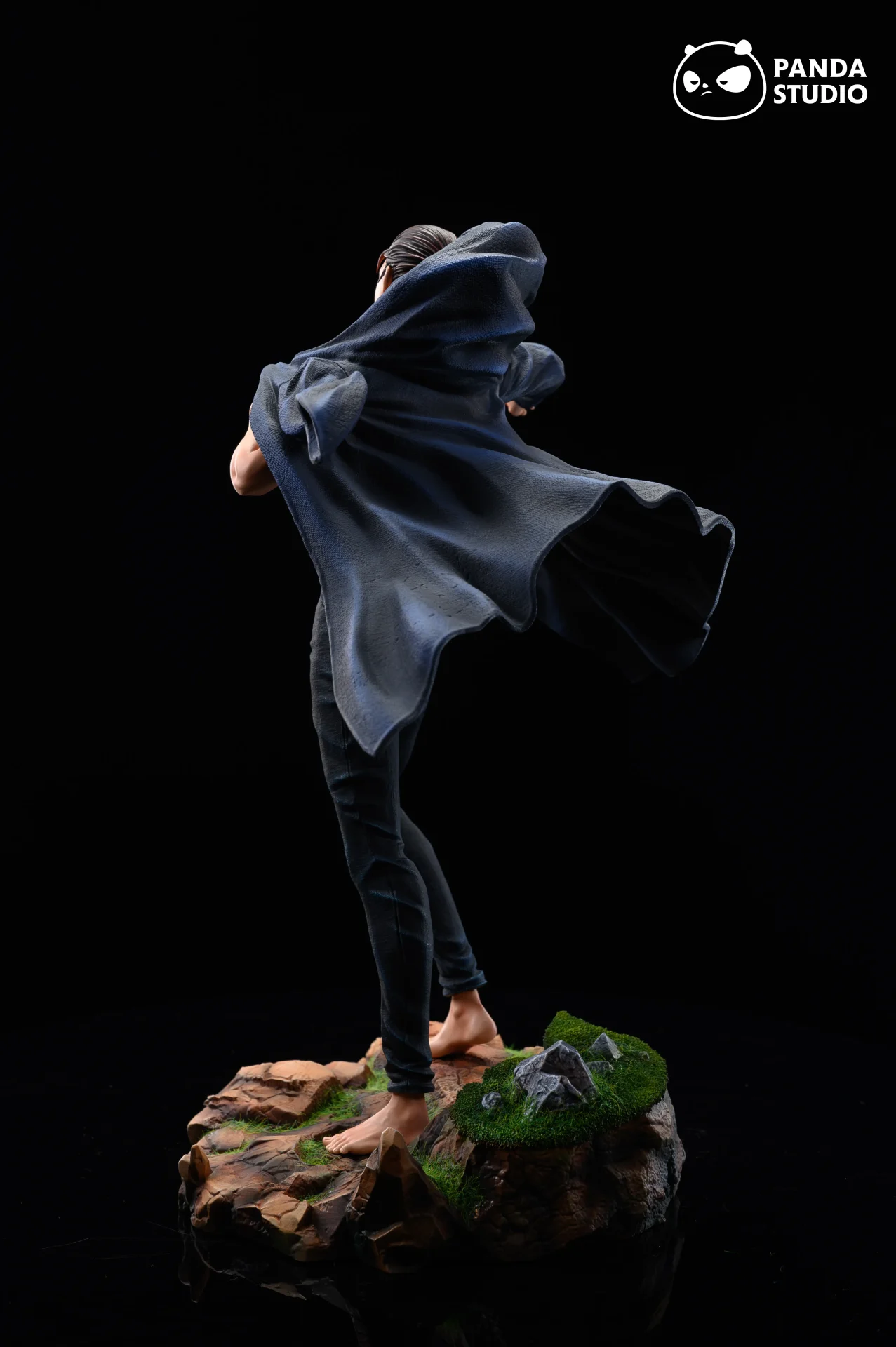 The exposed parts of the body, in addition to depicting muscle lines, also utilize shading to simulate the texture of real skin, enhancing the expression of texture.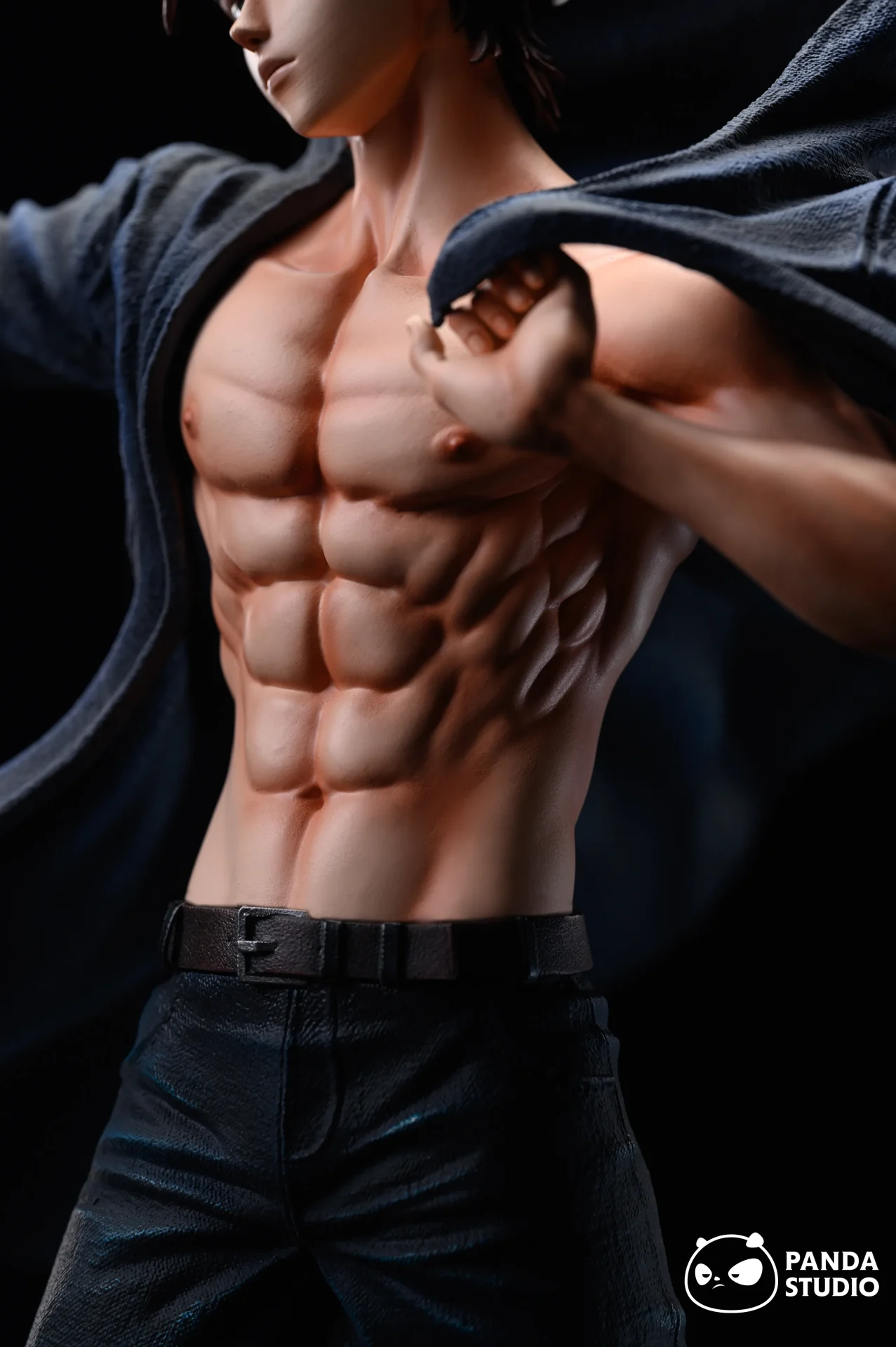 The pants, like the cloak, exhibit excellent attention to detail. The layering in the painting is exceptionally well done, and the color and texture of the rocky platform create a highly realistic sensation.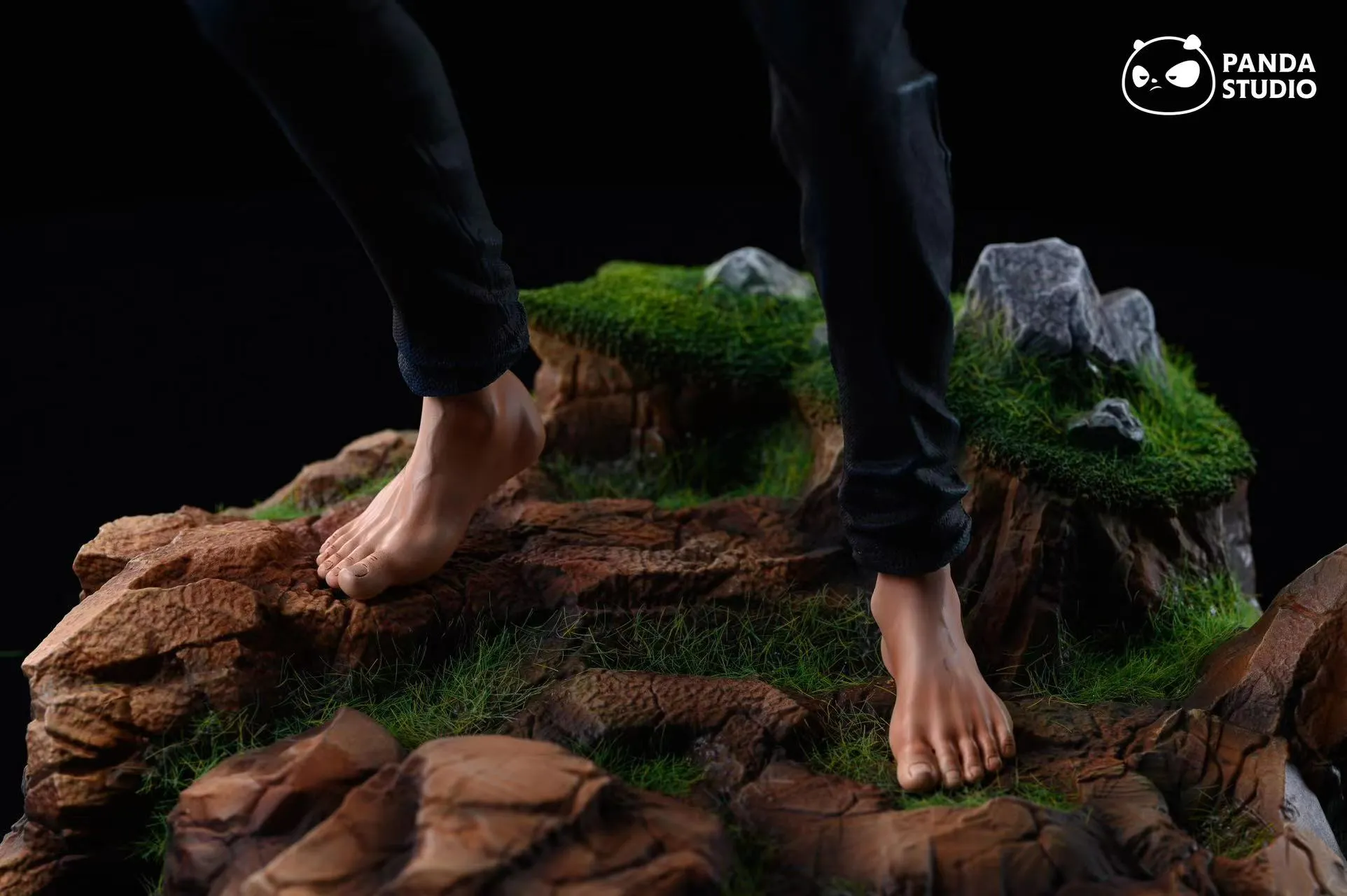 Overall, this work is quite impressive. For those who are interested, take action quickly!
Click here for news on other exciting Attack on Titan products!