FA Studio's Tifa Figure
FA Studio's Tifa figure has been announced! Tifa Lockhart is one of the female protagonists in the game "Final Fantasy VII" and its derivative works under the Square Enix company.
Tifa Lockhart is a member of the anti-Shinra organization Avalanche and runs a bar called "Seventh Heaven" on 7th Heaven Avenue in Midgar. She joins Barret and others in their resistance activities.
Tifa is a virtual character in the game, but for anime and gaming enthusiasts, Tifa is not just a virtual character, but also a dream lover and a source of happiness. Therefore, FA STUDIO has brought this battle suit version of Tifa to everyone.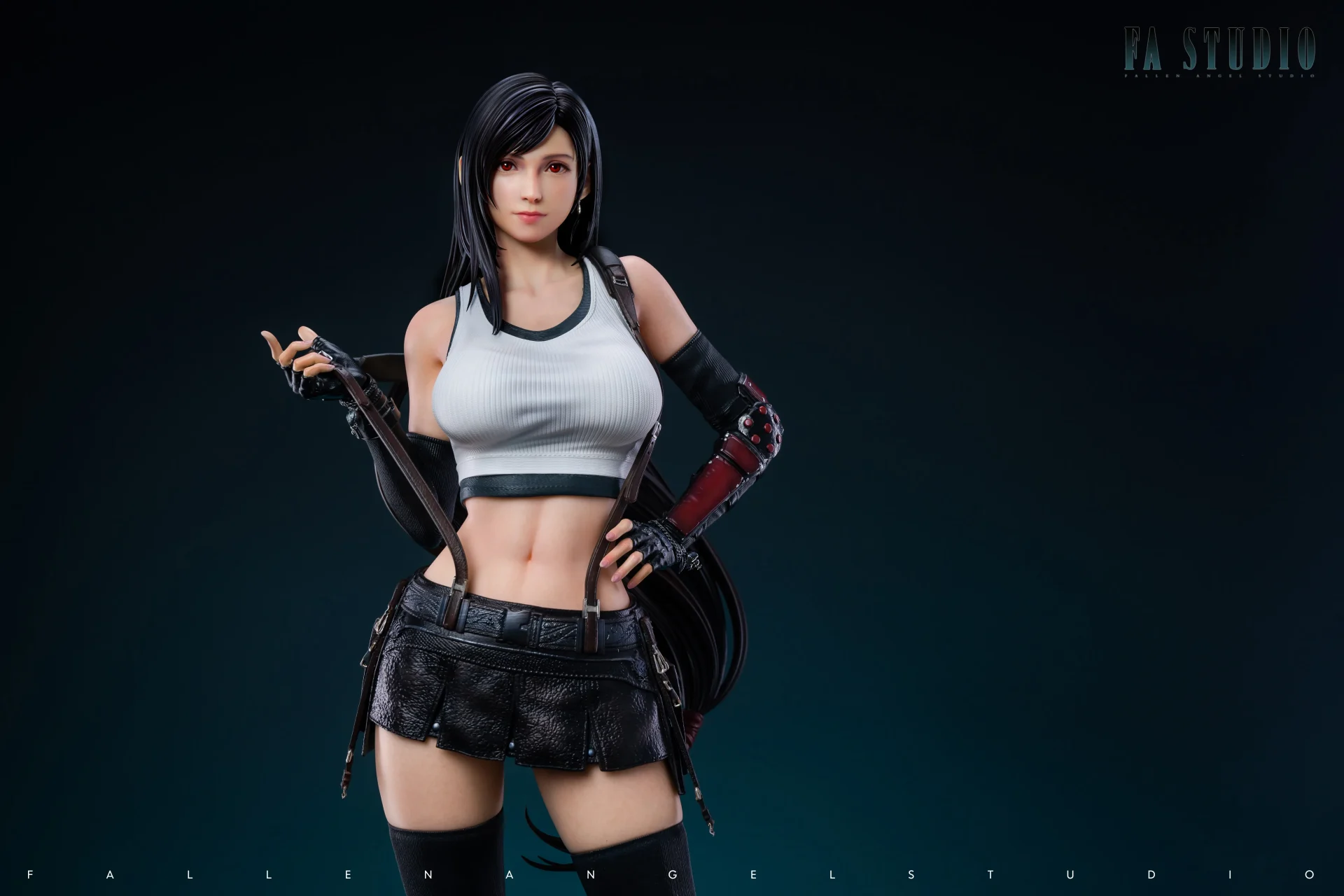 The overall pose is a classic standing position with a strong and stable posture. The facial features of the figurine are very lively, with bright eyes and a small and charming mouth. The most important thing is the touch of Tifa's skin and the extremely realistic style of the clothing. The expression is not stiff, and it looks very comfortable.
The top also has clear and visible texture, with muscle lines on the abdomen and skin texture details. The black leather texture on the hip-hugging short skirt is also very realistic. Although the costume is simple, it still can't hide the charm of Tifa.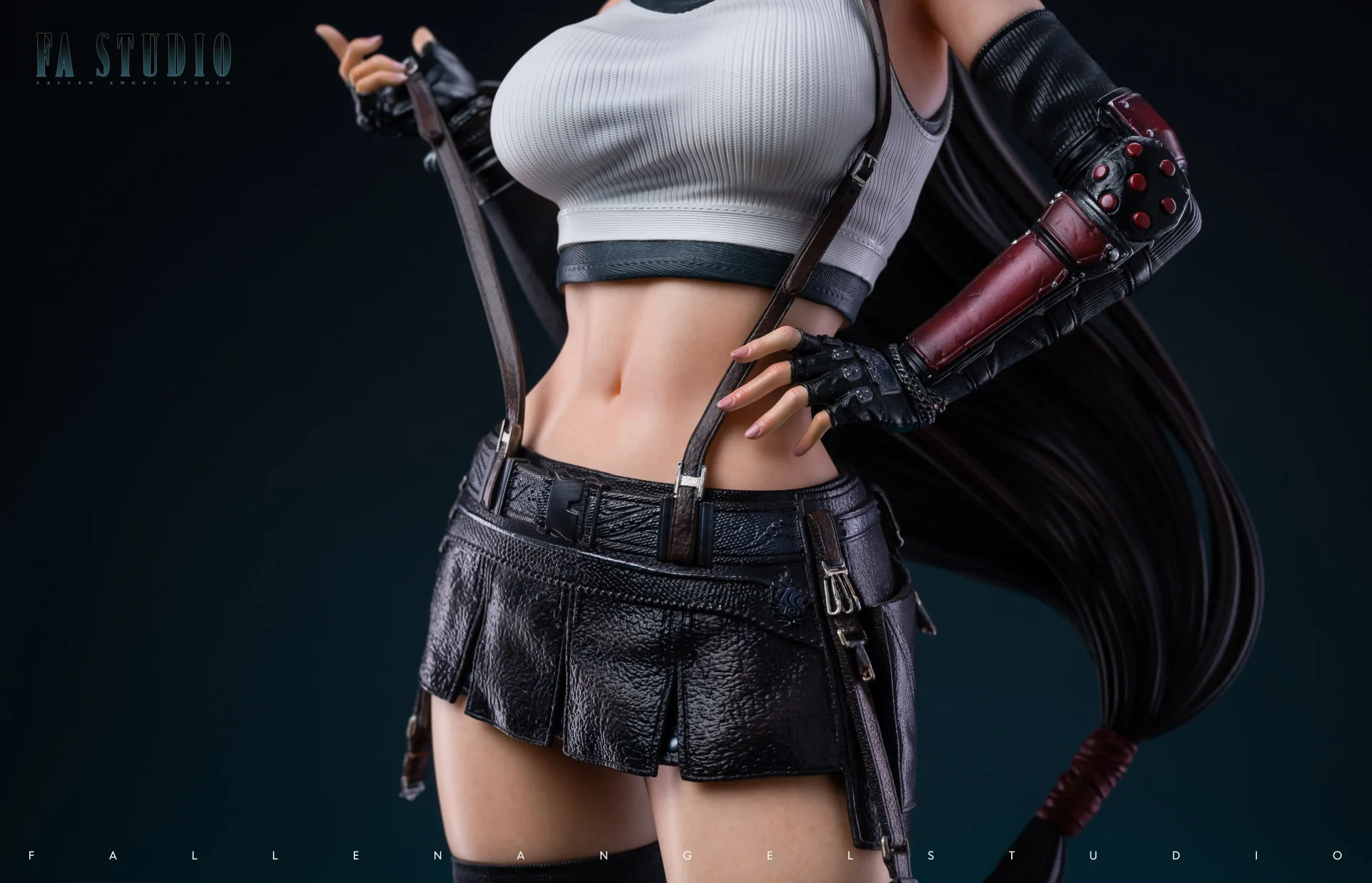 The depiction of the leather shoes is also very attentive, using resin material to create the texture of leather fabric, and the creases and texture of the shoes are also treated to look old.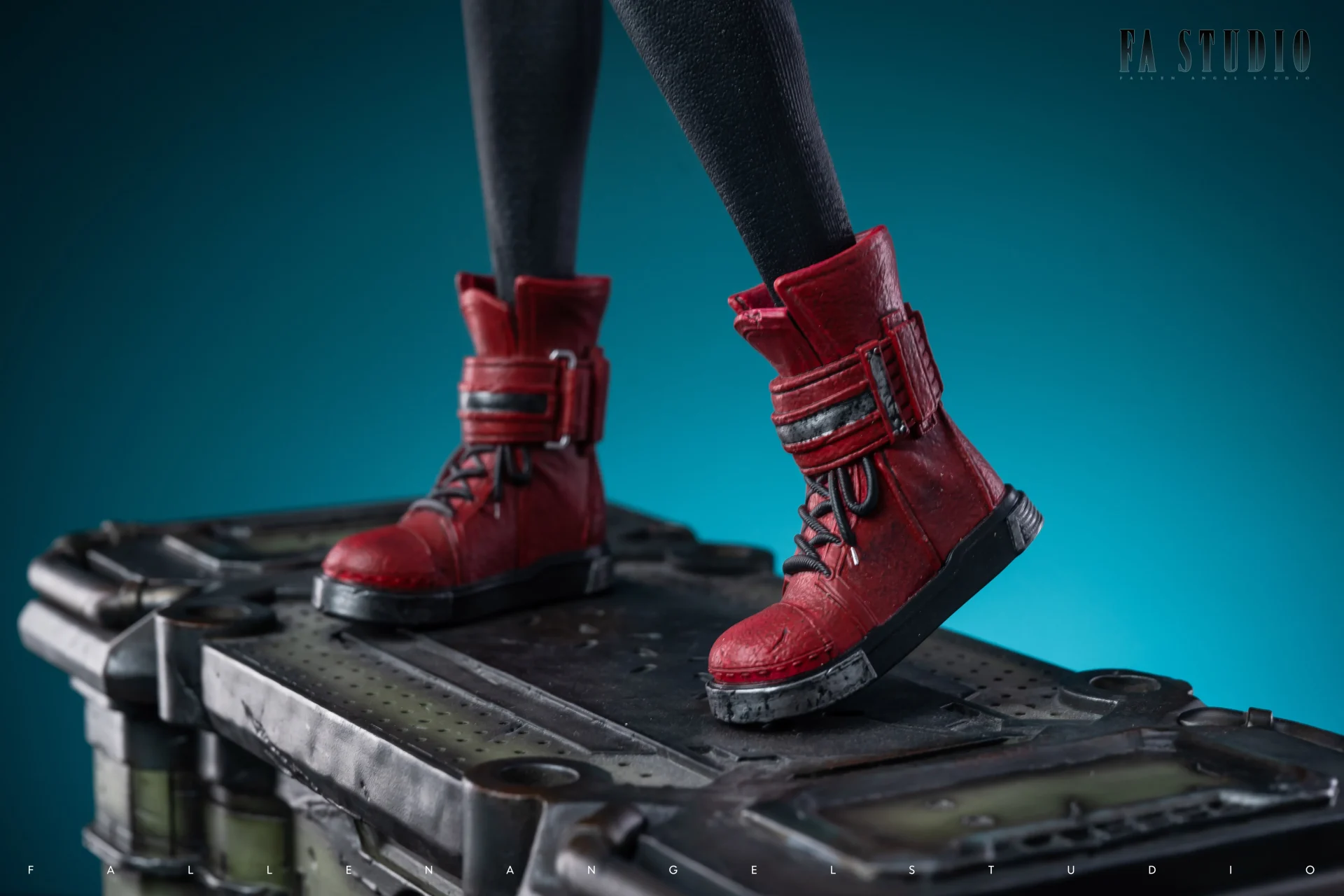 Product Detail:
Studio: FA STUDIO
Character: Tifa Lockhart
Scale: 1/4
Size: Height 56cm, Width 32cm, Depth 16cm
Quantity: 299 pieces
Price: Battle Suit Version: 3699 RMB
Expected shipment time: 3rd quarter of 2023.