Frieza's Spaceship – JacksDo Studios
Frieza's Spaceship – JacksDo Studios: JacksDo's Dragon Ball Vehicle Series has introduced a model of Frieza's spaceship, which boasts an impressive and colossal size, allowing for various Dragon Ball characters to be displayed alongside it.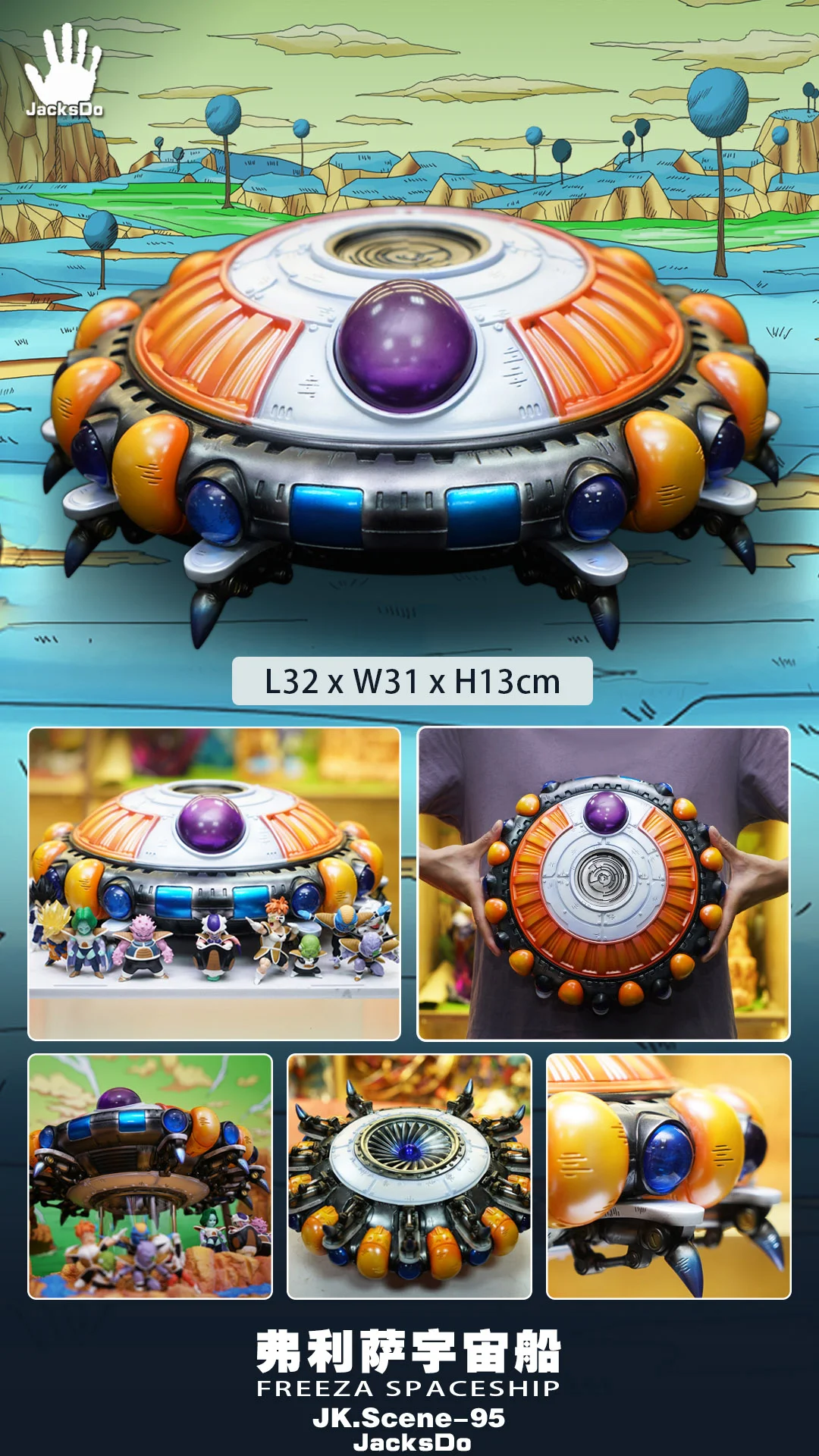 This Frieza spaceship measures 32 cm in length, 31 cm in width, and 13 cm in height. When viewed from the top, it resembles a large disc, and it can be placed directly on the ground with the support of 11 legs.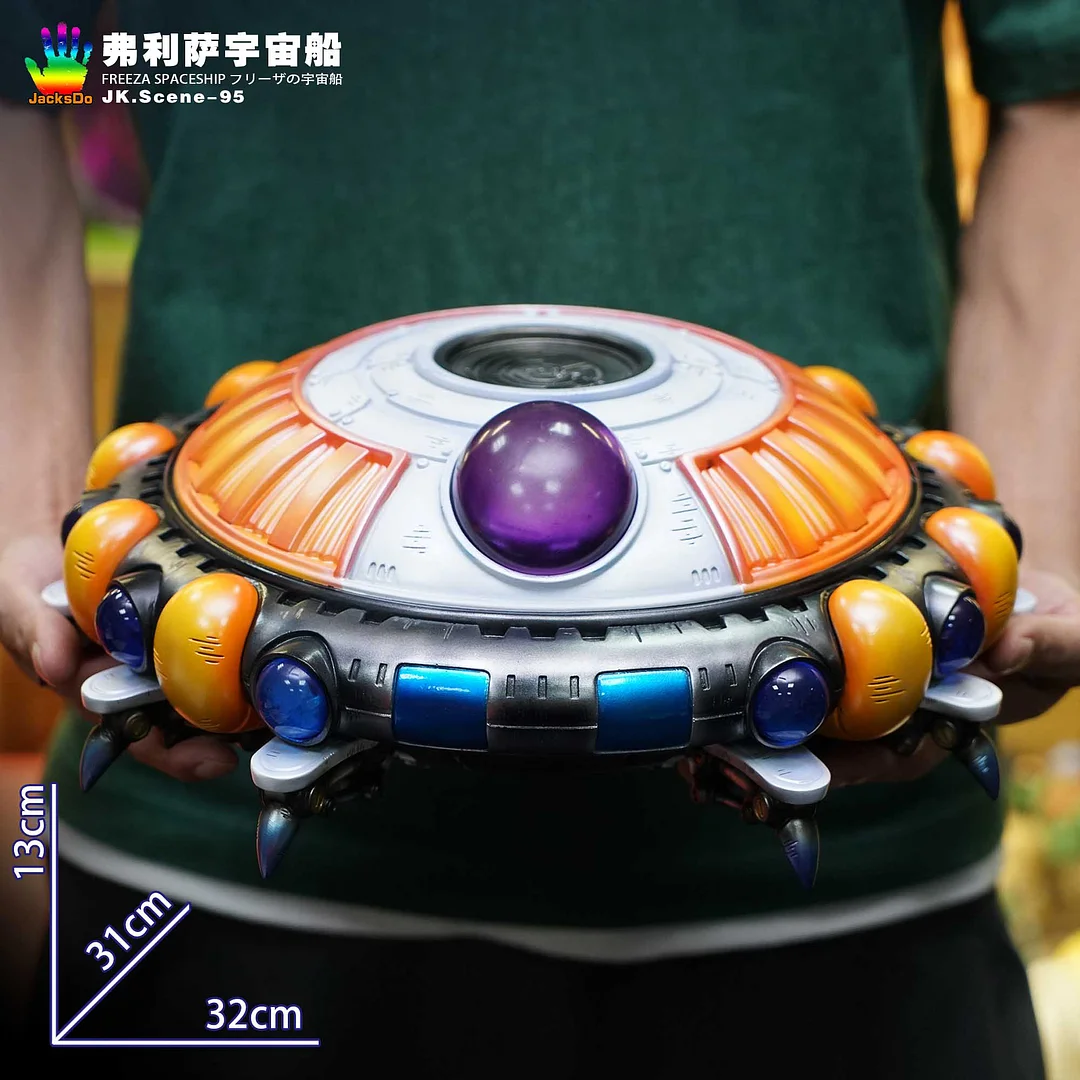 At the top, you can see Frieza's command room observation window, and right in the center, there is a circular entrance and exit for the spaceship.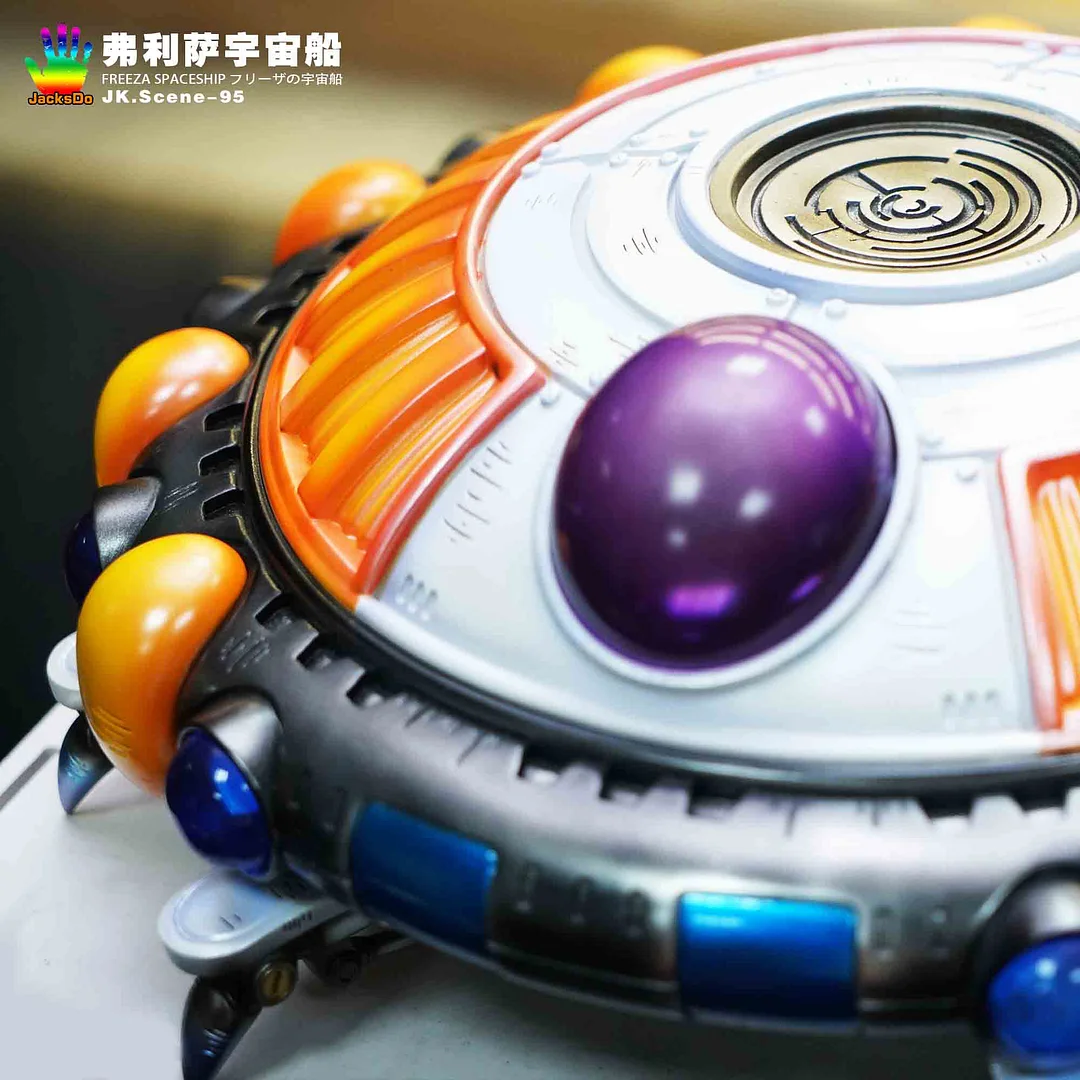 Although the interior structure is not visible through the observation window, the purple gradient paintwork gives it a luxurious feel!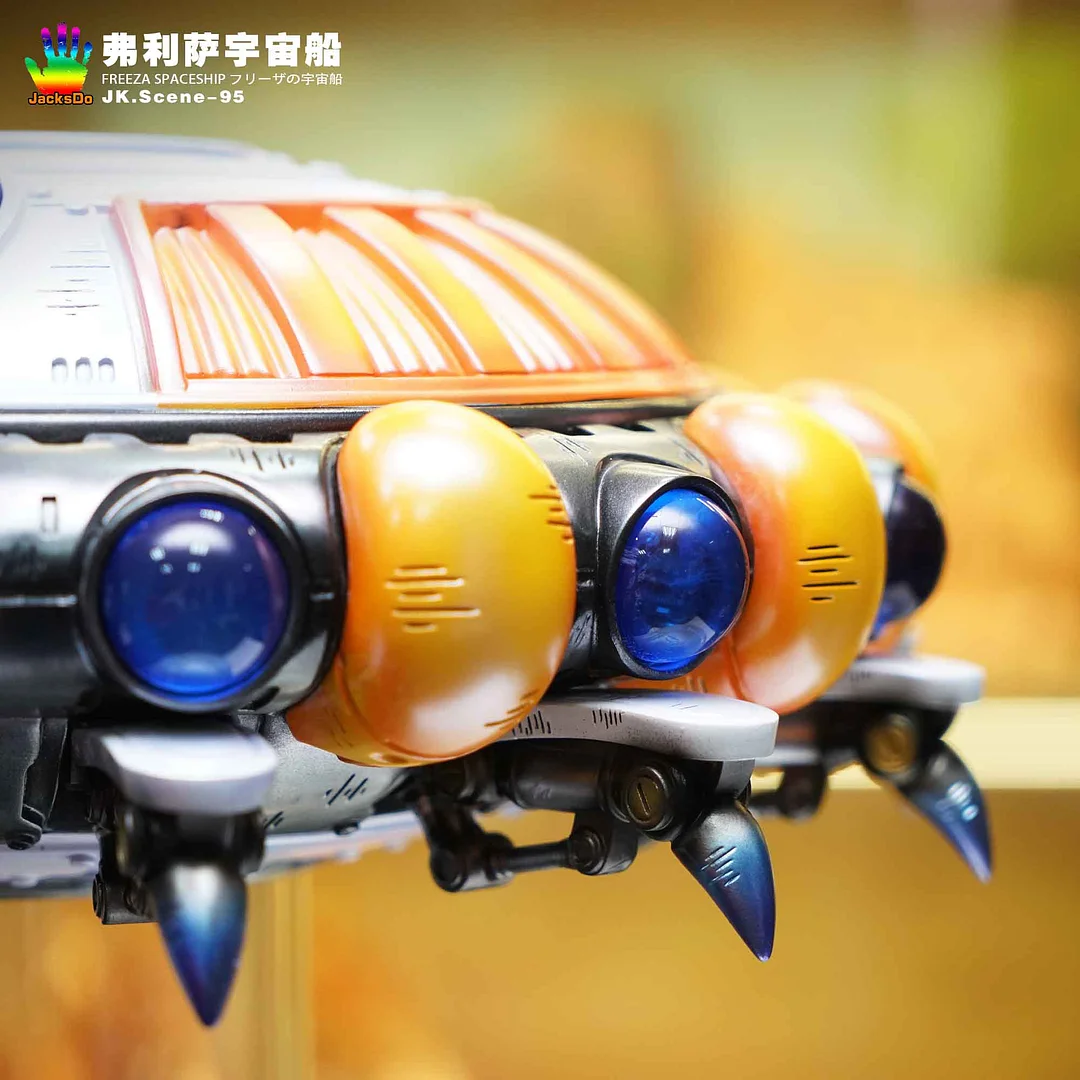 The circular hatch on top is a perfect fit for displaying SHF Frieza figures, creating a scene reminiscent of Namek Saga in the series.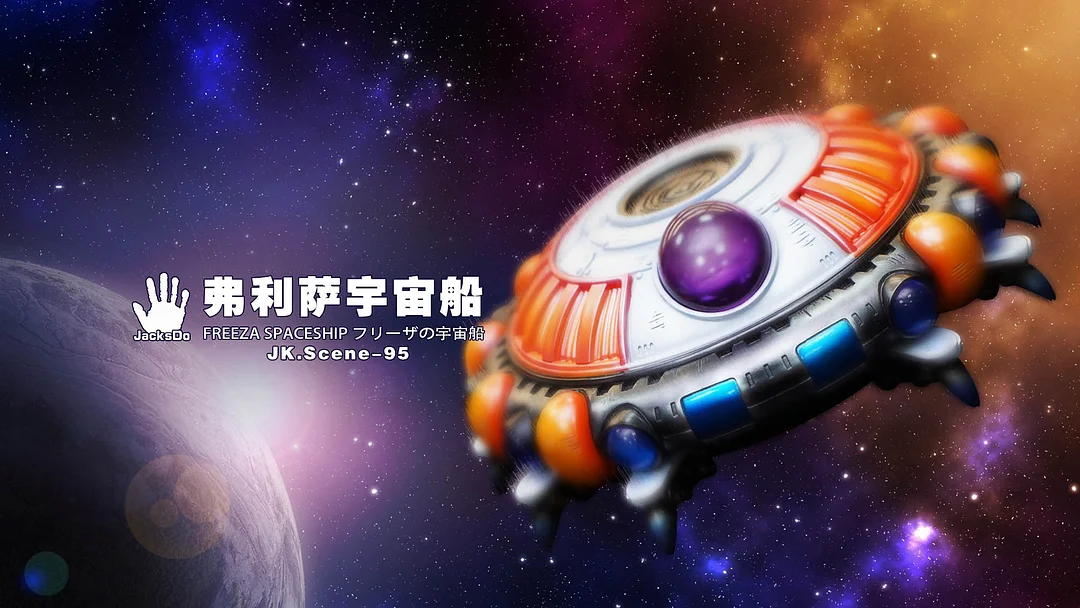 It can also be combined with WCF Dragon Ball mini figures, with the circular hatch being just the right size for accommodating Frieza, Zarbon, and Dodoria!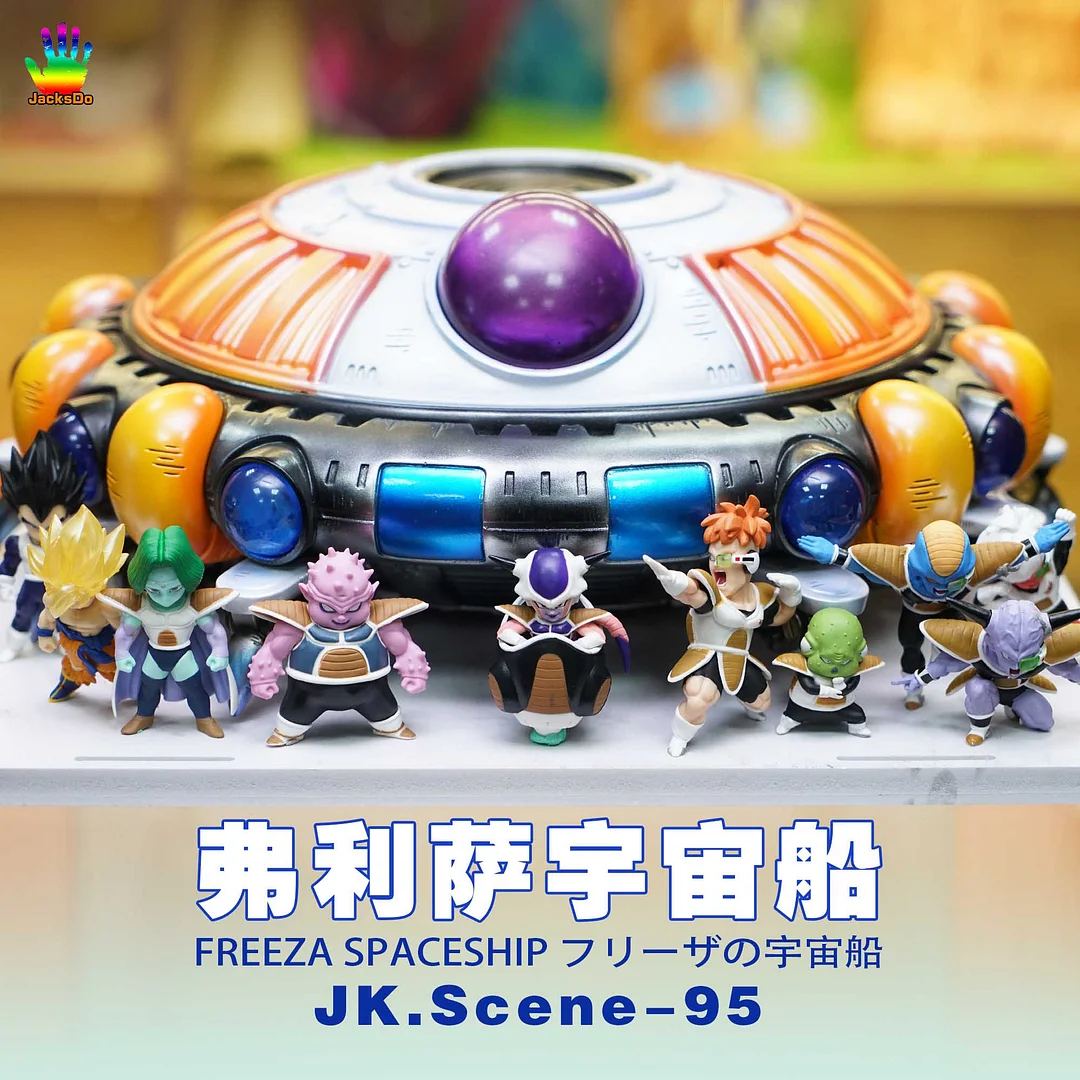 The metallic paintwork on the side of the spaceship is exceptionally beautiful, with a neat arrangement of blue circular portholes.
Underneath the spaceship, the support stands reveal intricate mechanical structures, and each tip features a metallic blue gradient paint.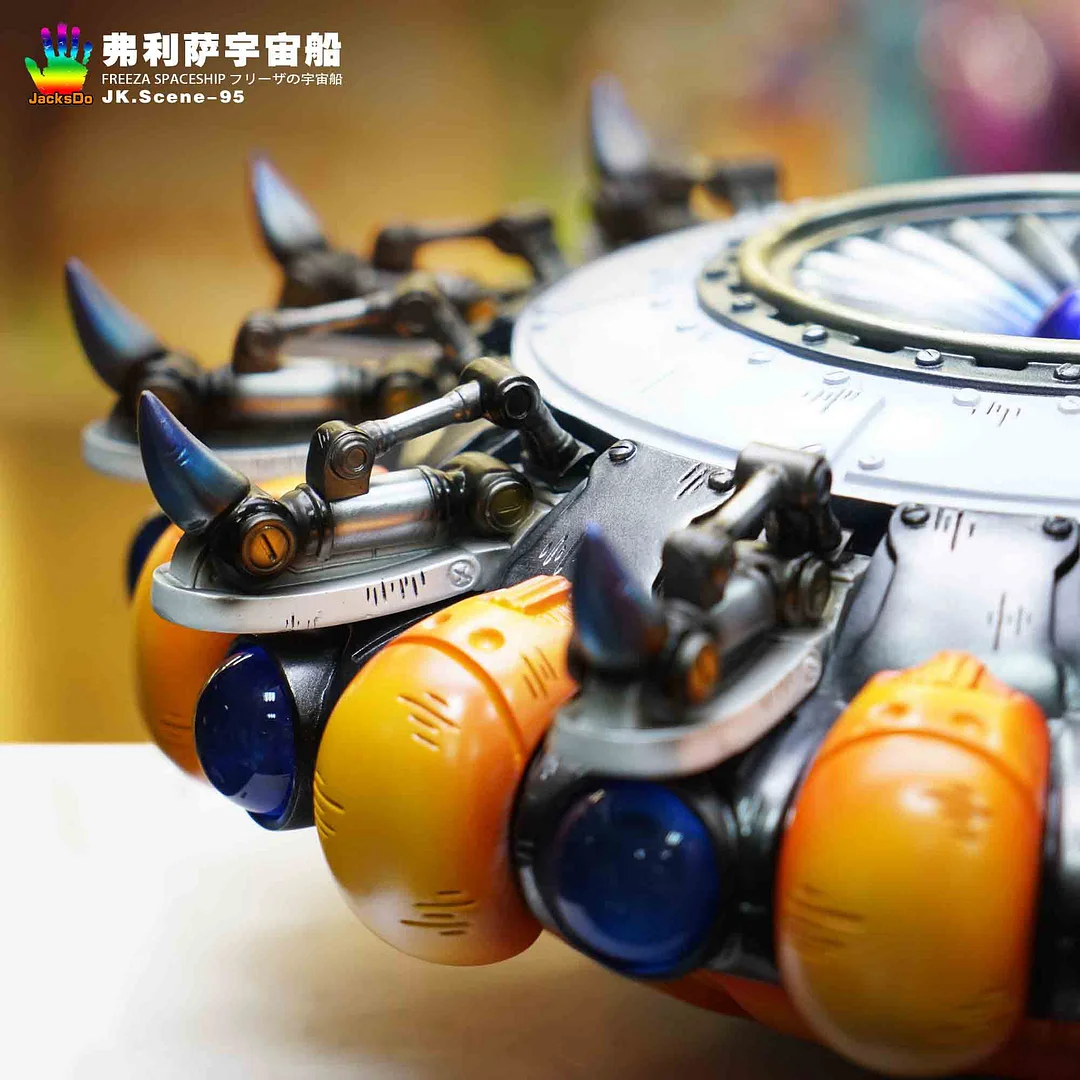 Turning the spaceship upside down, it appears somewhat like a strange creature! At the bottom, you can see a massive exhaust nozzle.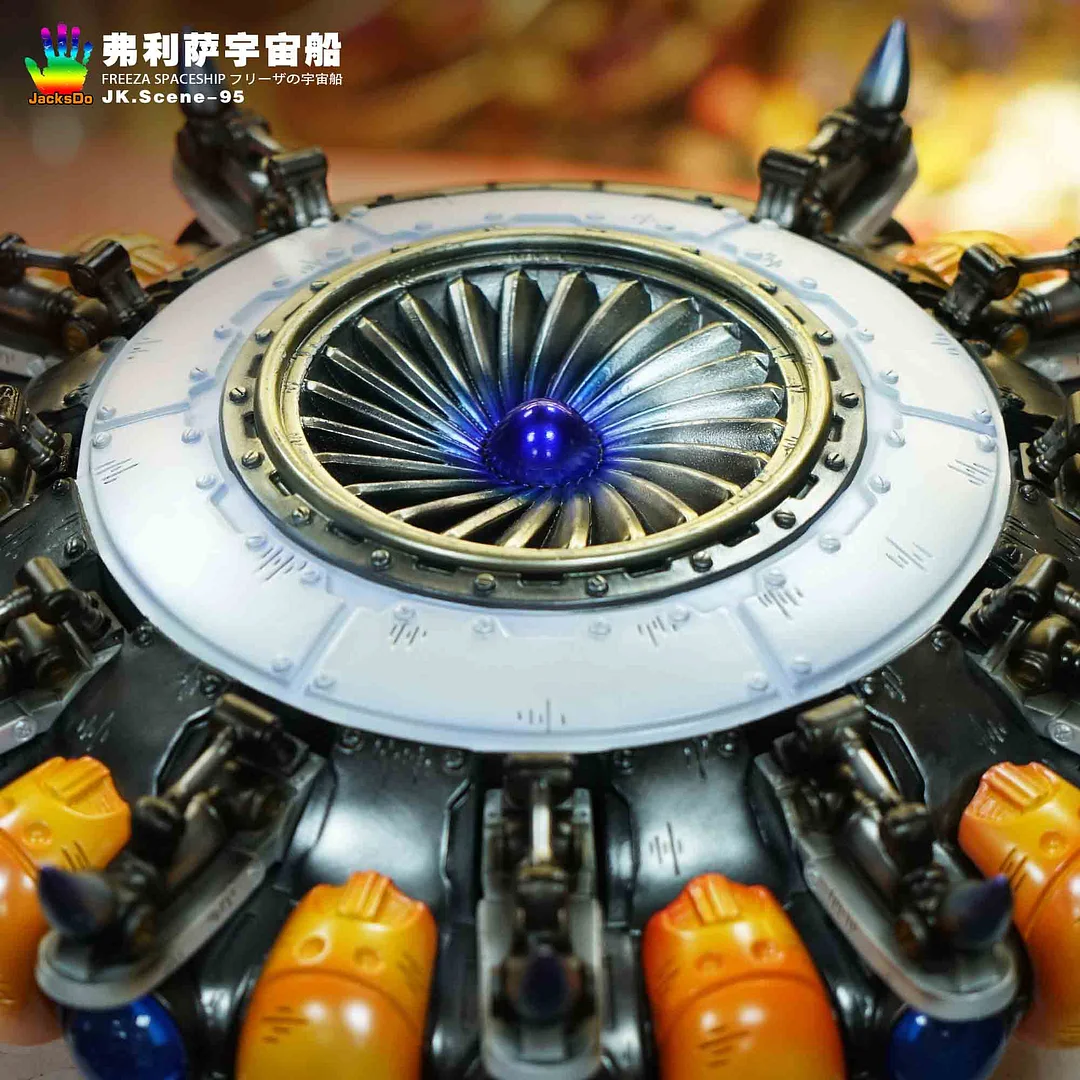 Overall, this is another impressive addition to JacksDo's Dragon Ball vehicle lineup.  This is one that Dragon Ball fans may want to keep their eyes on!