Hatsune Miku – Art of Eden Studio
Hatsune Miku – Art of Eden Studio: Art of Eden Studio has released a 1/4 scale statue of the most beloved VOCALOID.  Winning fans' hearts since her debut in 2007, It is Hatsune Miku!  With her tall and enchanting mature figure, she can undoubtedly be called the most stylish princess at present!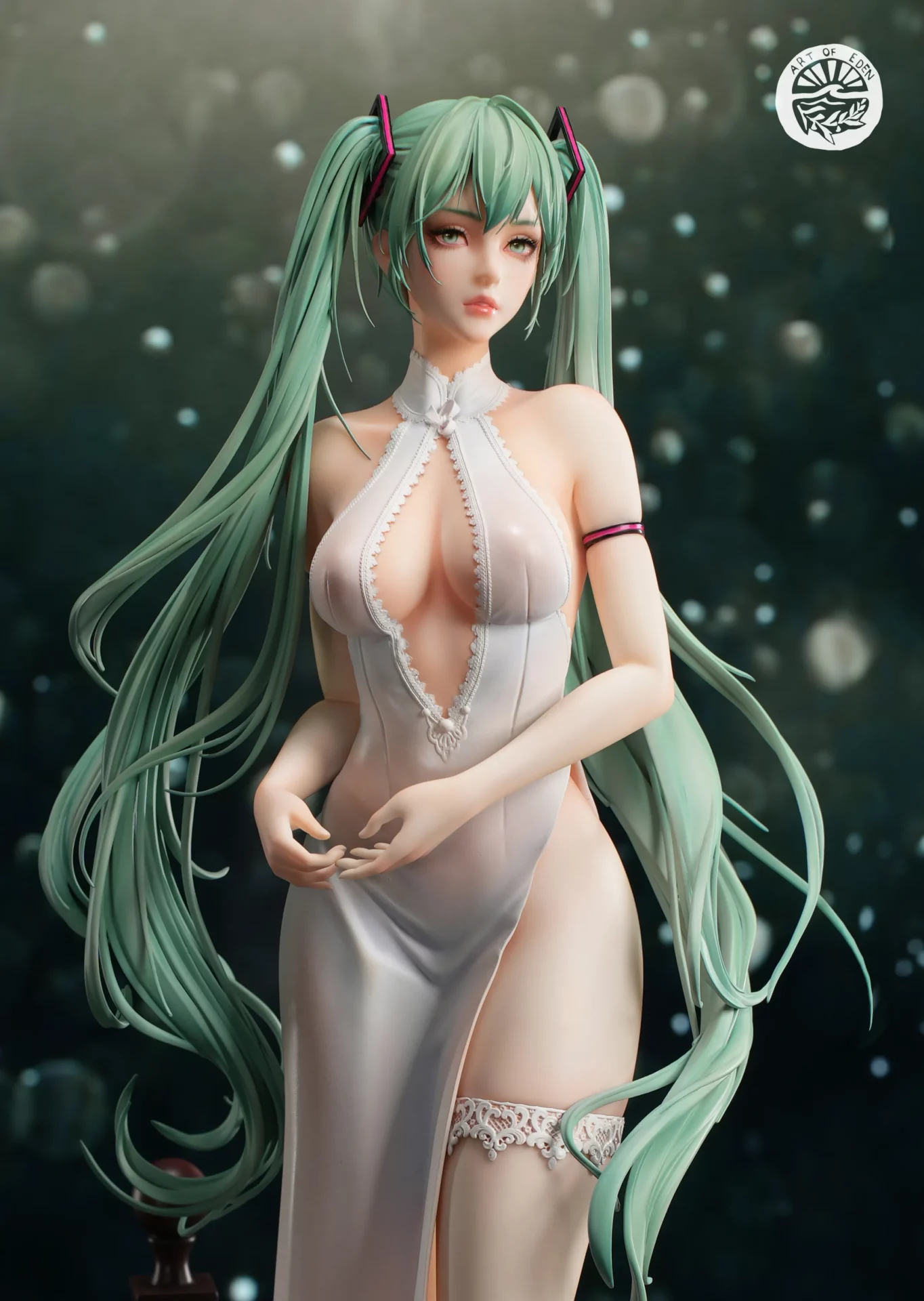 This Hatsune Miku figure is 1/4 scale, standing at 42 centimeters tall. Her green twin tails paired with a pure white cheongsam exude a graceful temperament. The cheongsam, with a side slit, reveals her long and beautiful legs, which are very eye-catching when paired with high heels.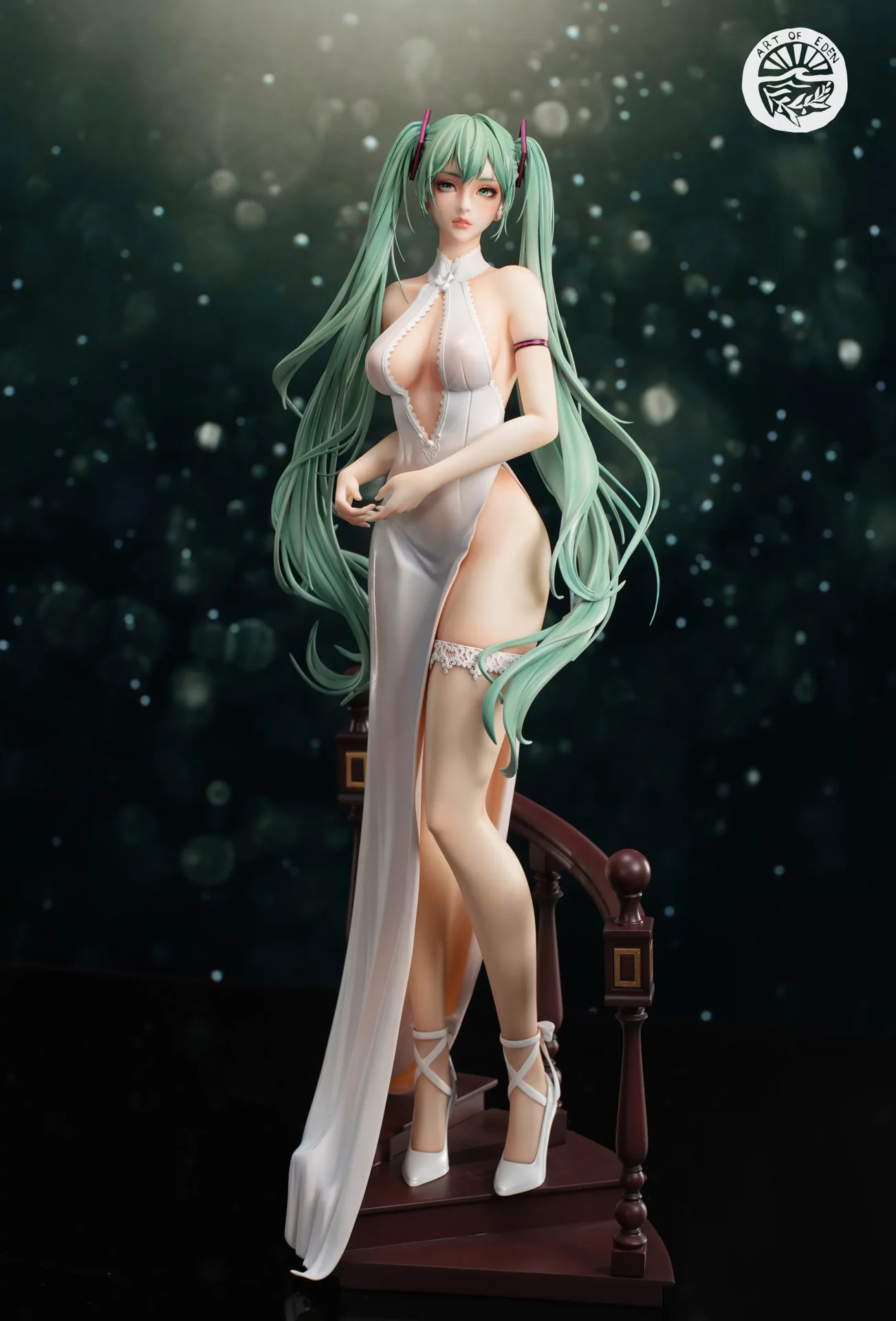 The cheongsam's snug fit highlights her body's curves. The subtly painted skin on the neck and abdomen is faintly visible, and the fabric folds around the hips are just right.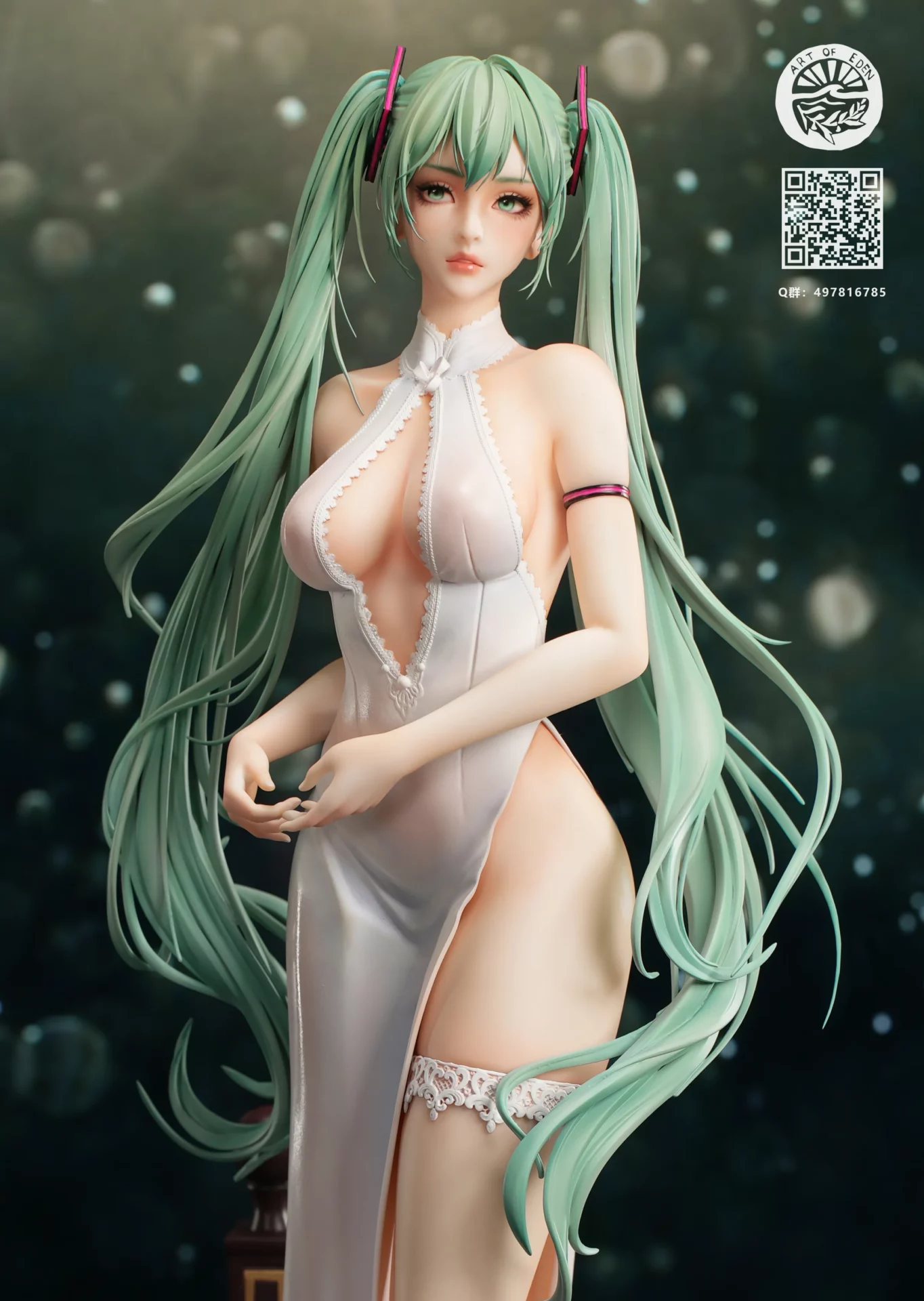 The detailed and exquisite realistic-style head sculpt of Hatsune Miku has its own unique charm. Her two ponytails are delicate, and while the overall style is elegant, it carries a subtle yet magnificent aura.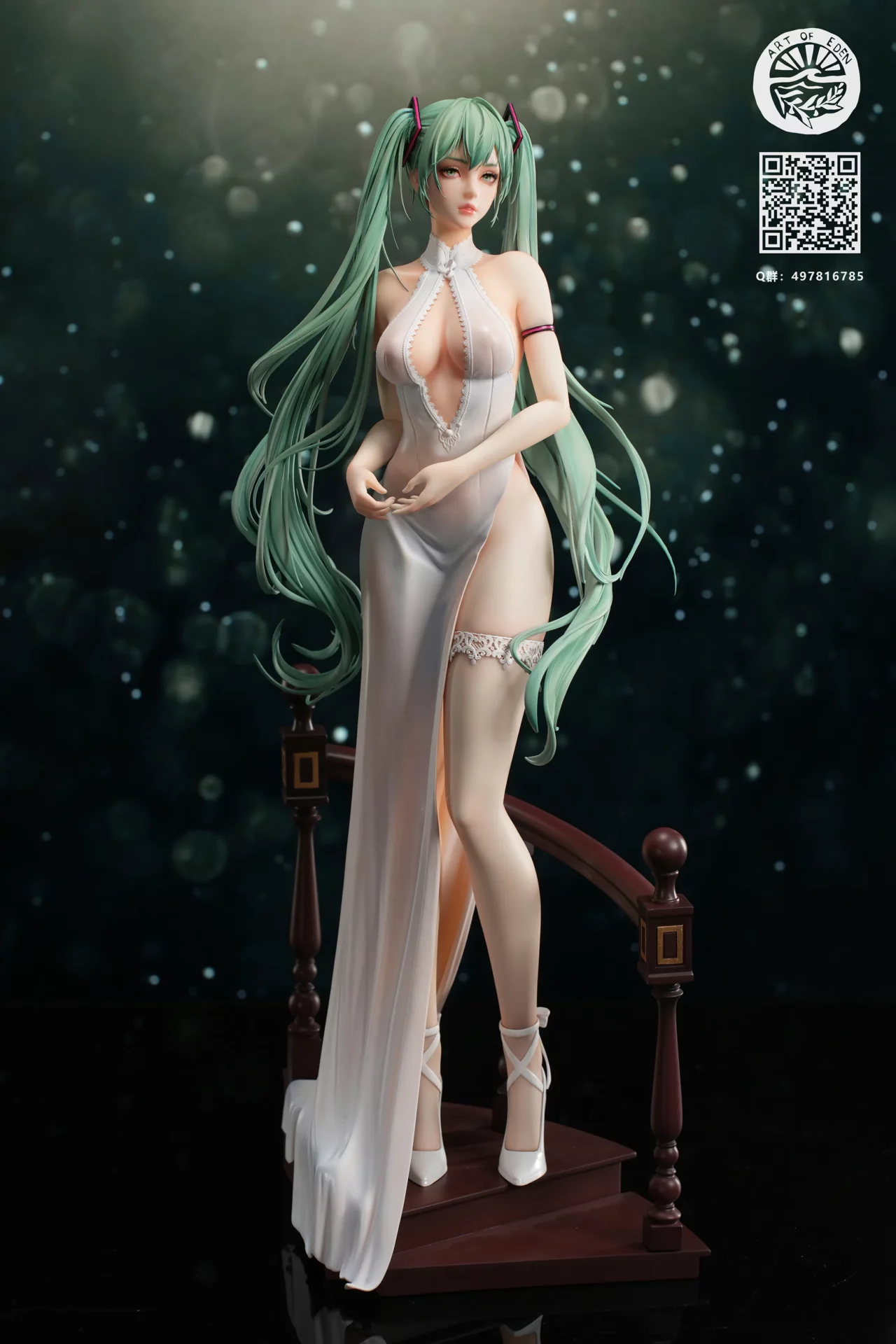 In addition to the back view that reveals her bareback style, the skirt's hazy skin texture around the hips is particularly enchanting!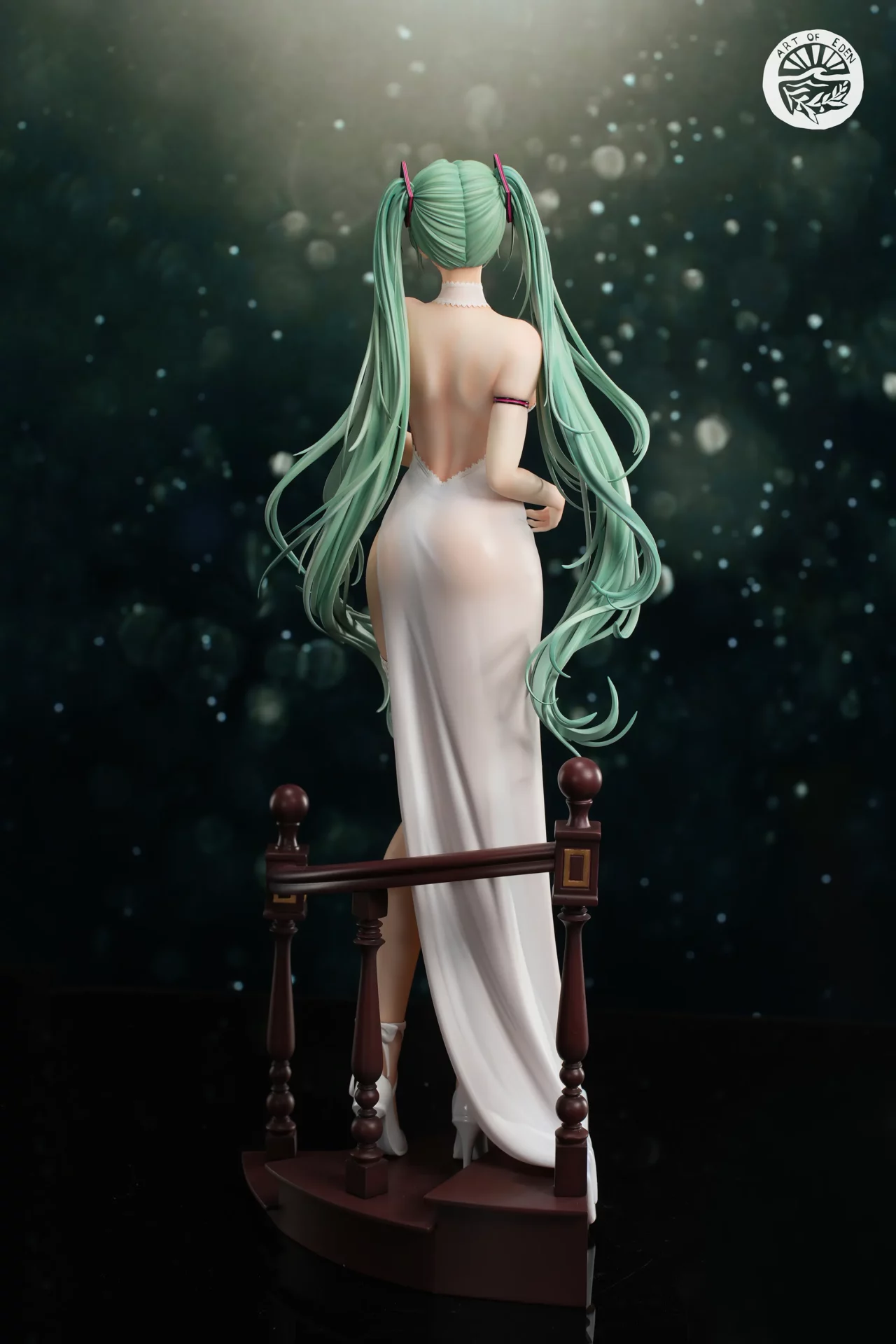 Besides the standard dressed version, the premium edition of Hatsune Miku also features interchangeable parts for a more revealing look!
Click here for news on other exciting Hatsune Miku products!