Hayao Miyazaki – OPM Studio
Hayao Miyazaki – OPM Studio: OPM's Miyazaki Hayao Desktop Mini Scene Series is now accepting pre-orders for a new product featuring the train scene from "Spirited Away." The reproduction of the atmosphere is very well done.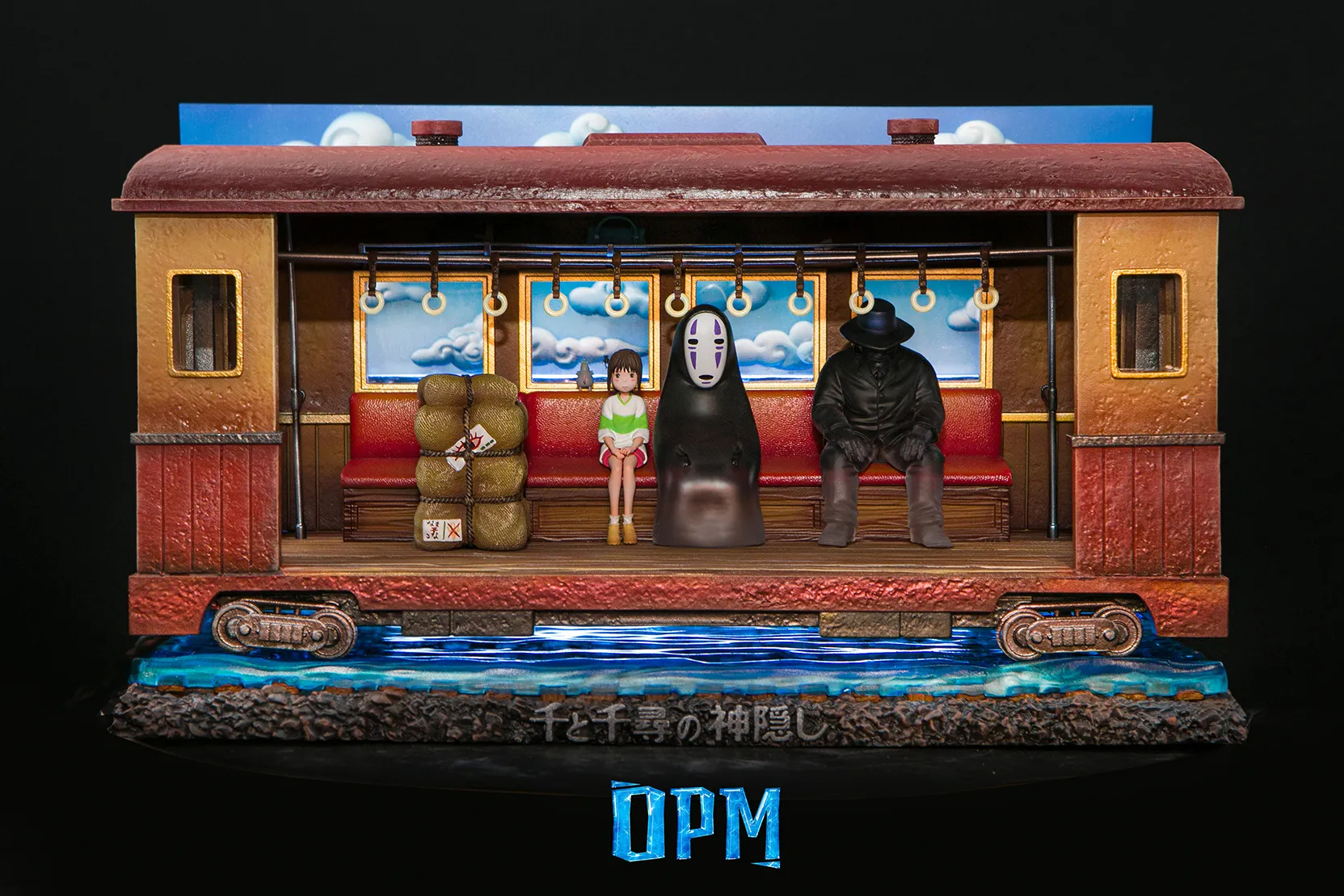 This product is the second installment in OPM's "Spirited Away" Mini Scene Series. Chihiro and No-Face are sitting on the train, and the background of the scene with a blue sea and sky leaves a deep impression.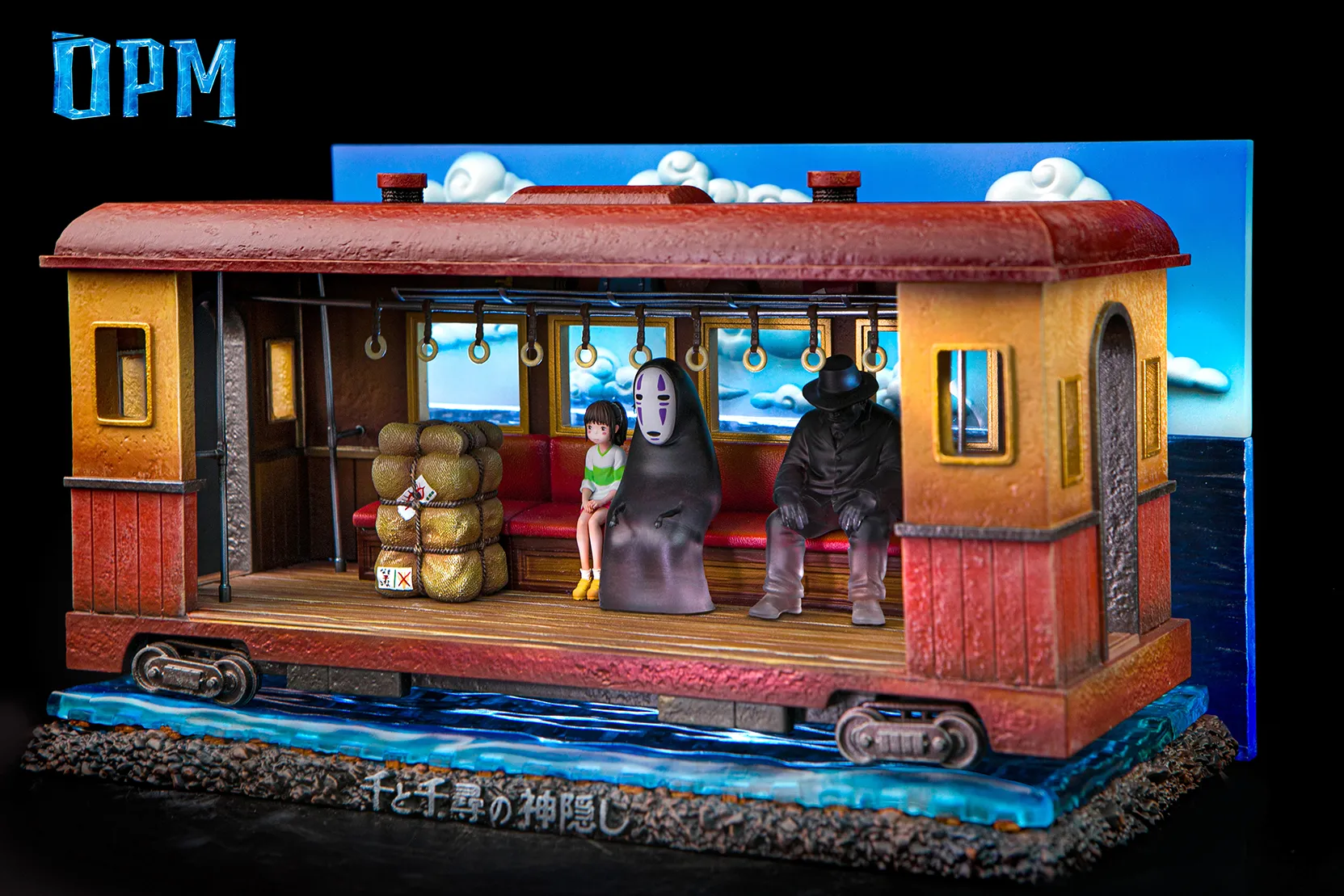 No-Face and the passenger next to him are designed with a semi-transparent gradient effect, while Chihiro's sitting posture on the side is somewhat restrained yet very cute.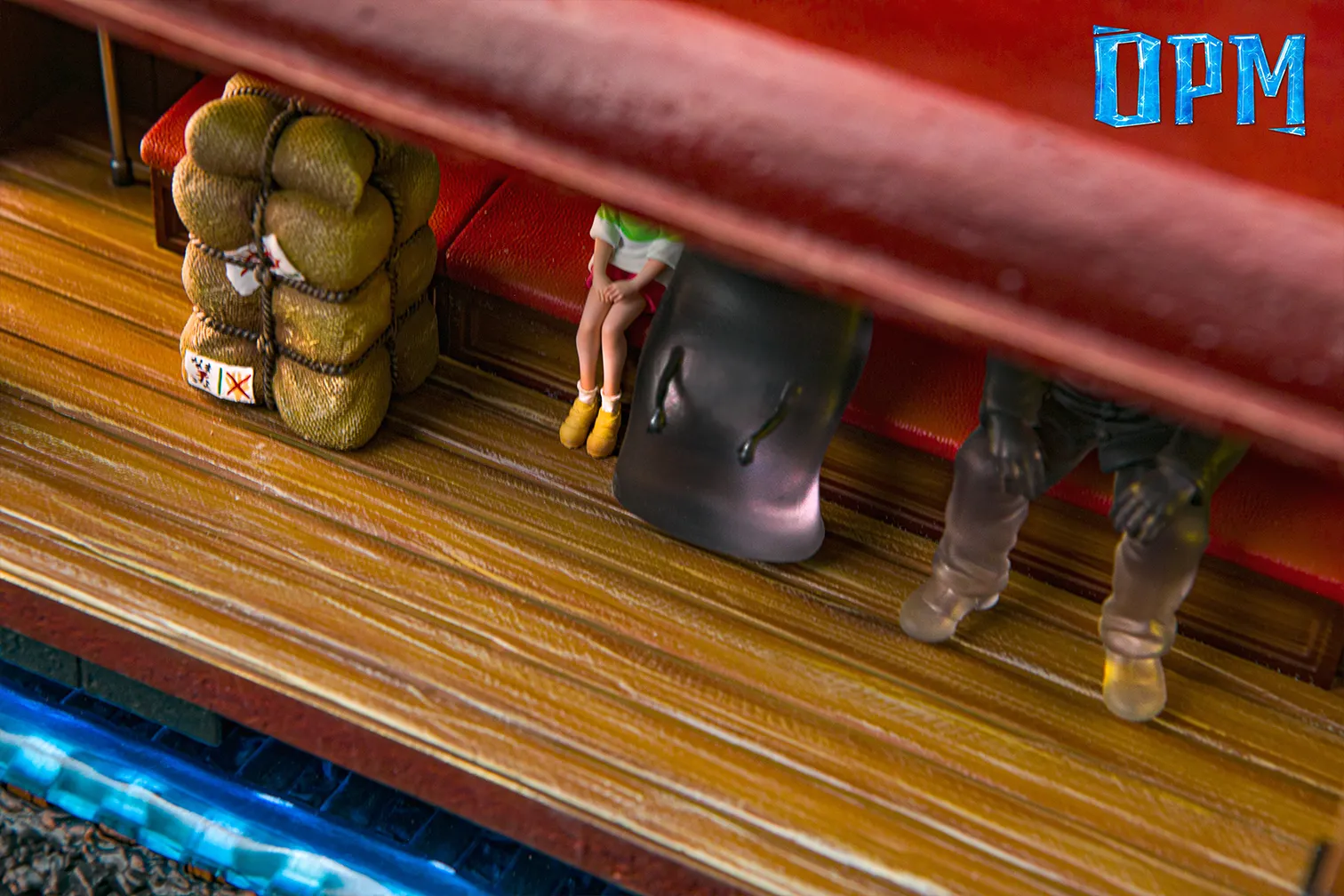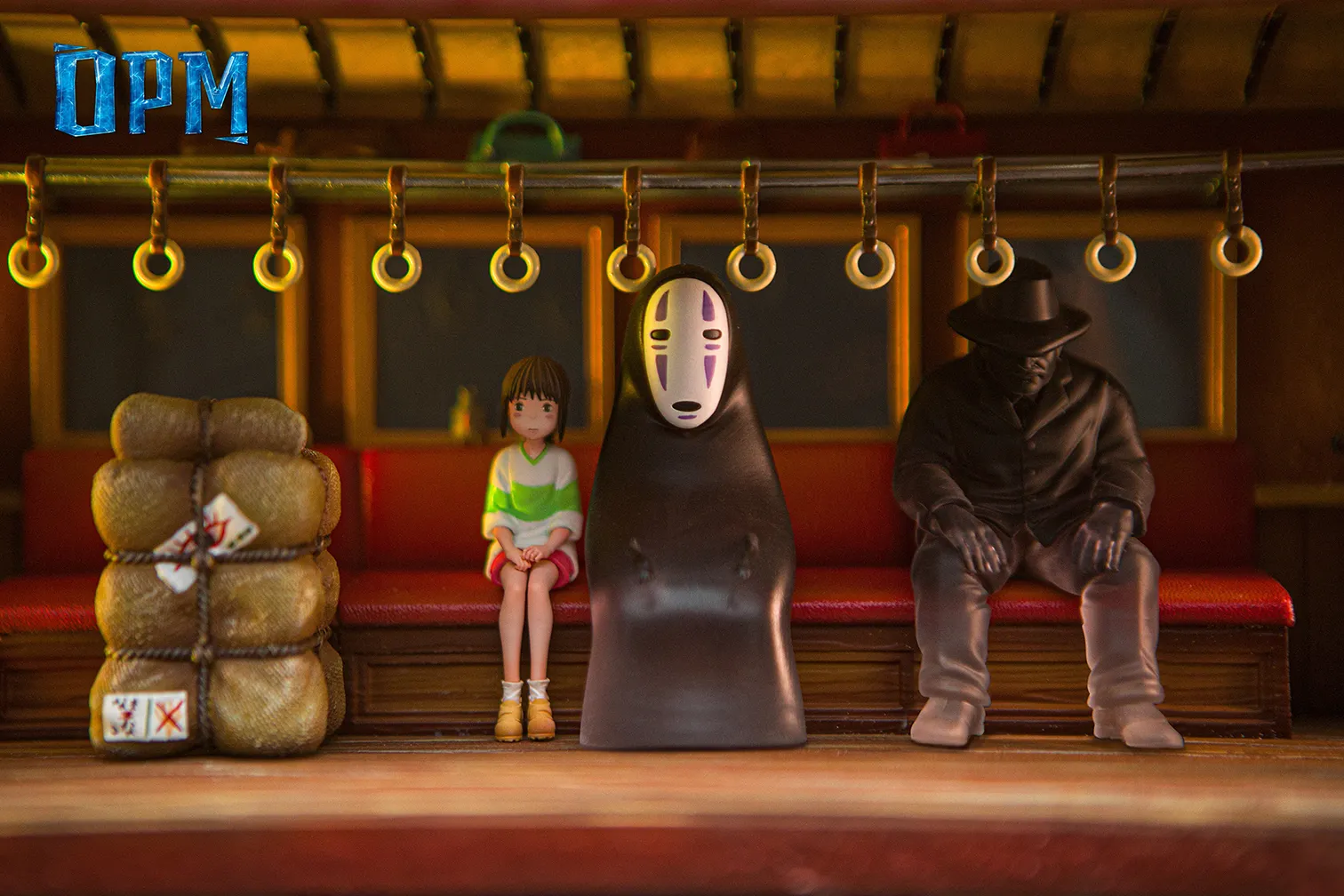 Looking at it from the side of the train door, the delicate lighting gives a cinematic quality.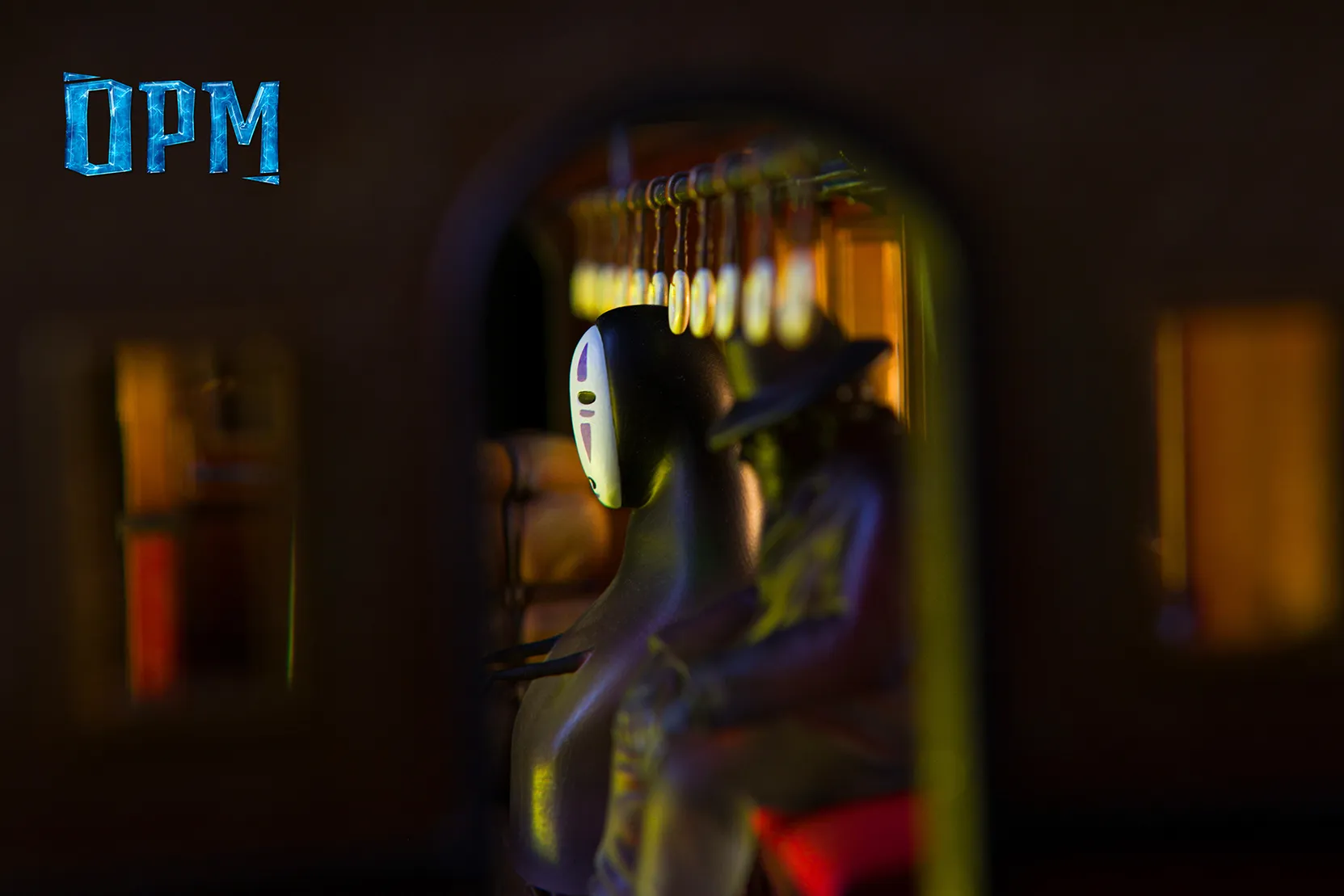 The railway surface, the background of the blue sky, and the top of the train in this product all have built-in LEDs that can emit light! The bright and transparent display effect captures the dreamlike atmosphere of Miyazaki Hayao's films.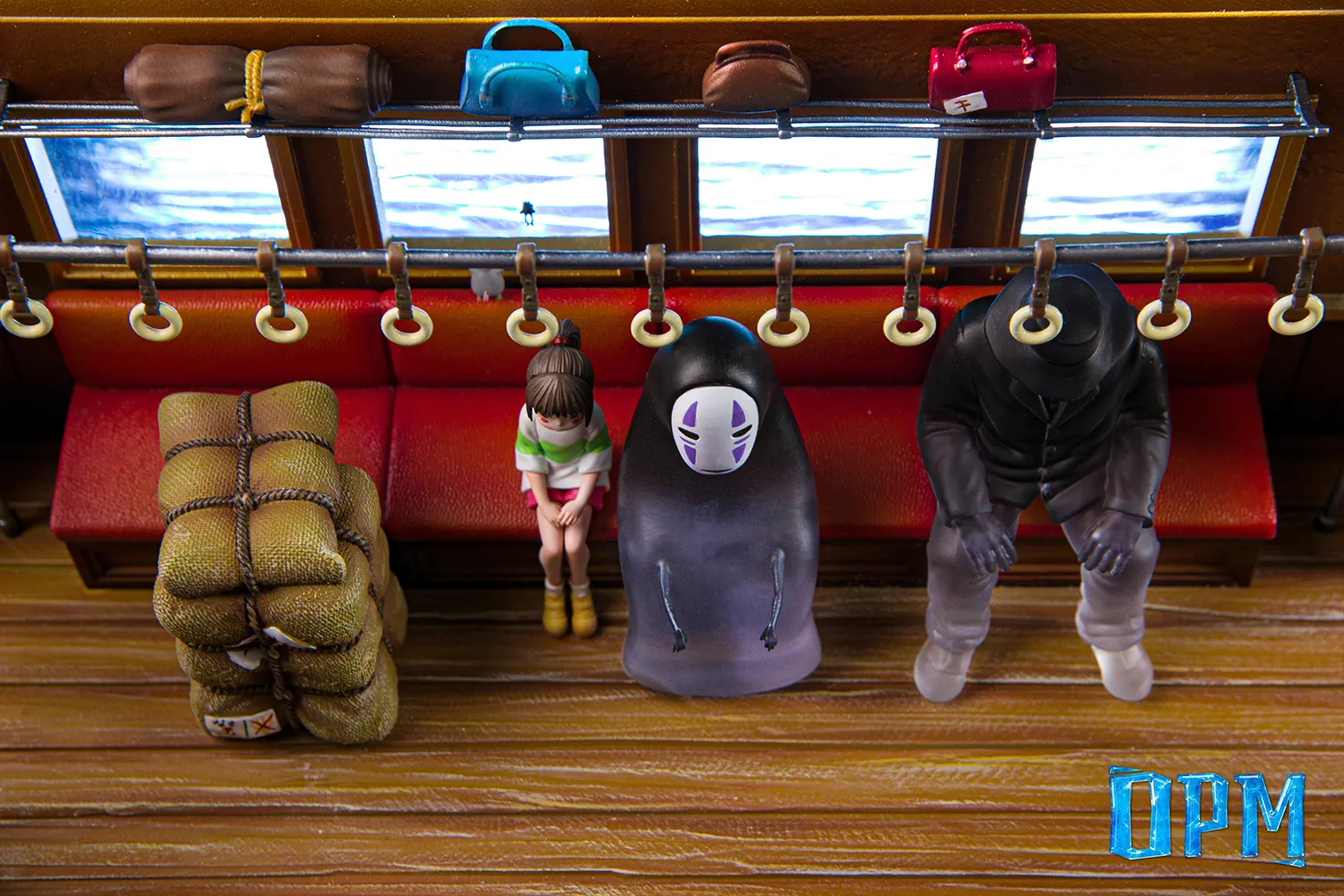 This "Spirited Away" train scene from OPM's Miyazaki Hayao Desktop Mini Scene Series is 19 cm high, 30 cm wide, and 20 cm deep. It is also limited to 258 pieces.  This is a must-have for fans of the classic 2001 movie!

Click here for news on other exciting Spirited Away products!