Hu Tao – Miss Studio
Hu Tao – Miss Studio: Miss Studio and popular artist Grandia  collaborated together to create this incredible figurine – the popular Hu Tao from the game "Genshin Impact!"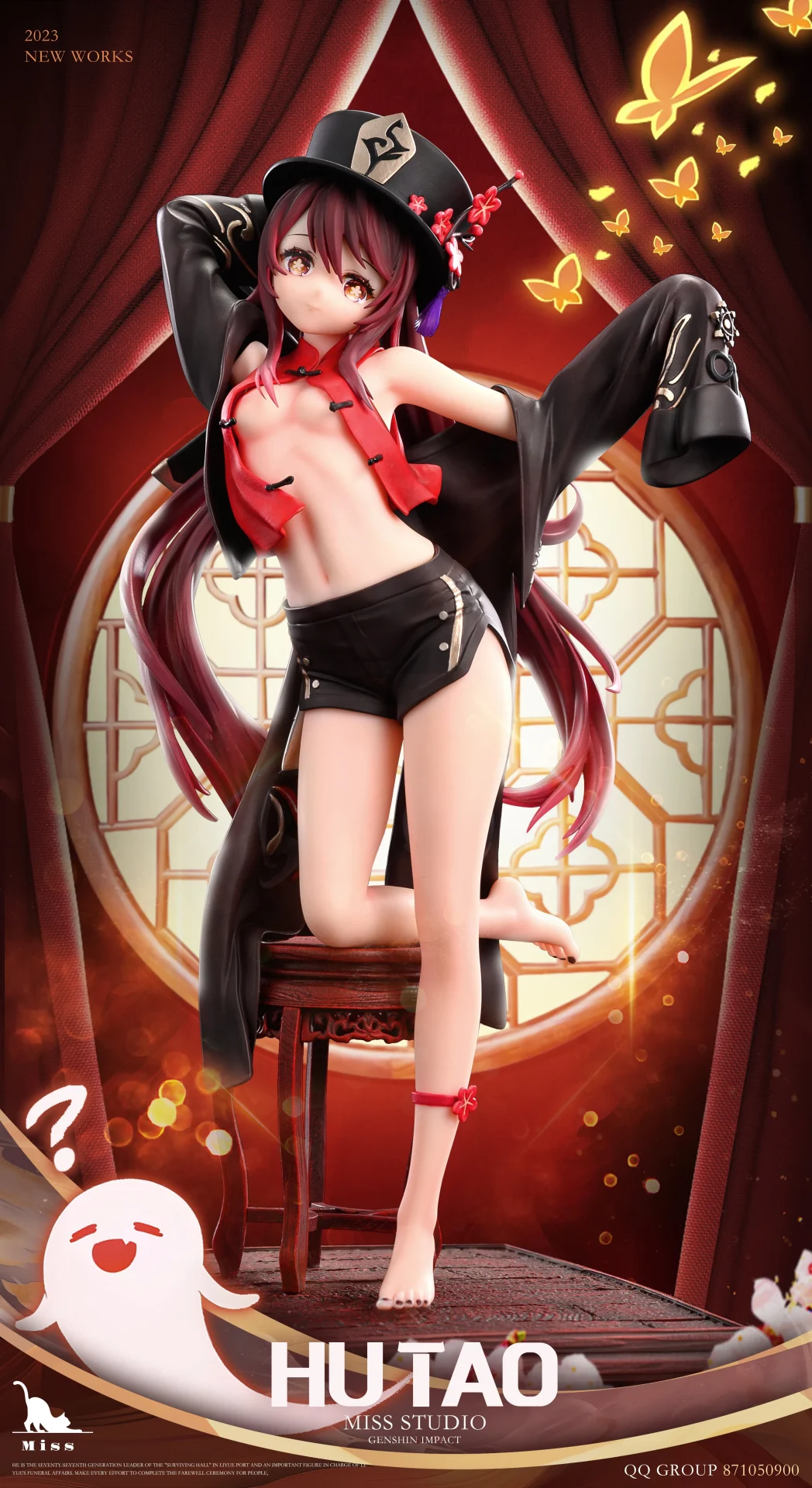 In terms of the main body, it is quite faithful to the original design. The proportions and muscle lines are meticulously crafted. The layering in the paintwork is outstanding, particularly the delicate muscles in the legs.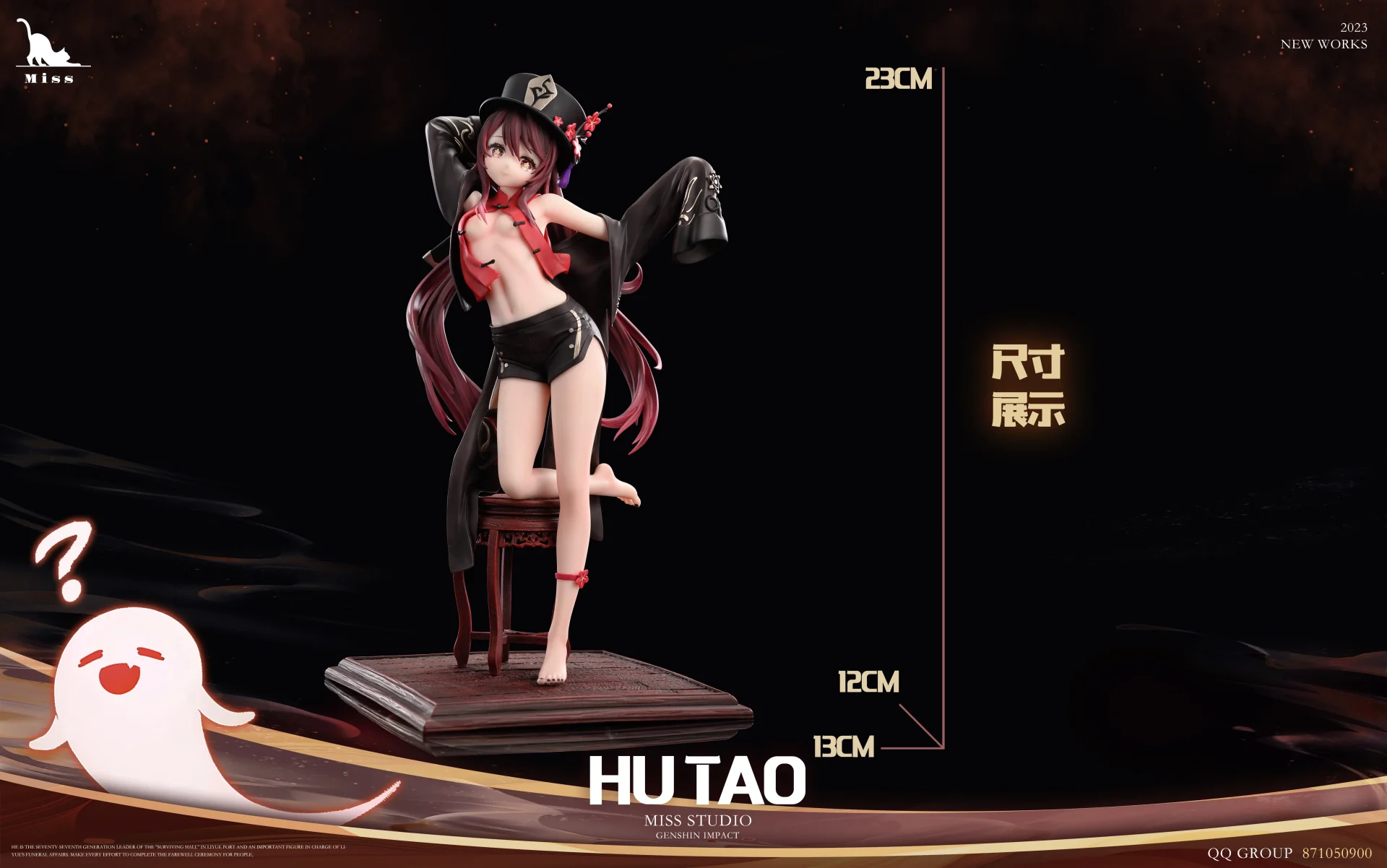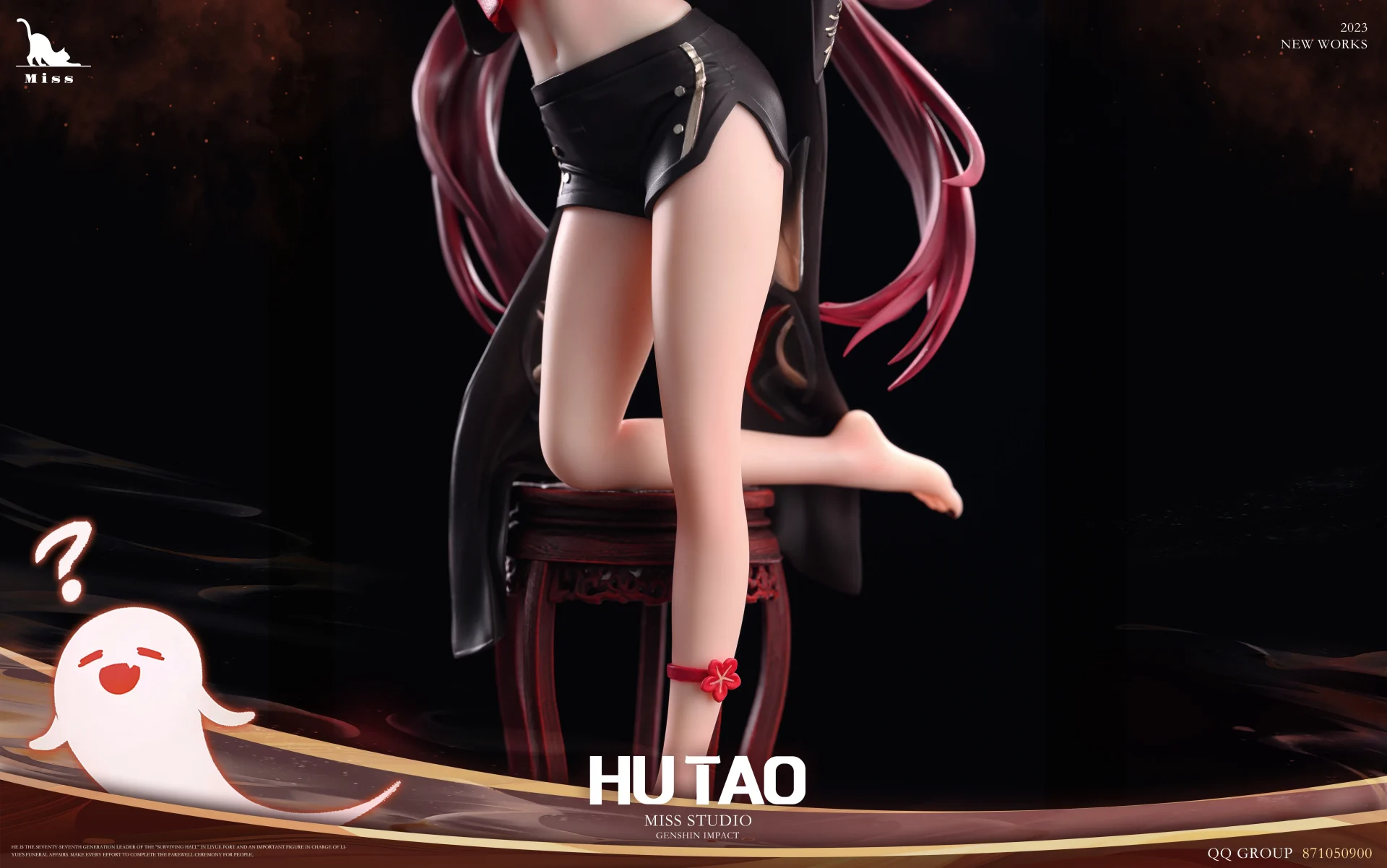 The costume also exhibits excellent detail, especially the cuffs, which have well-executed layering. The surface not only showcases the depiction of wrinkles but also features gradient paintwork.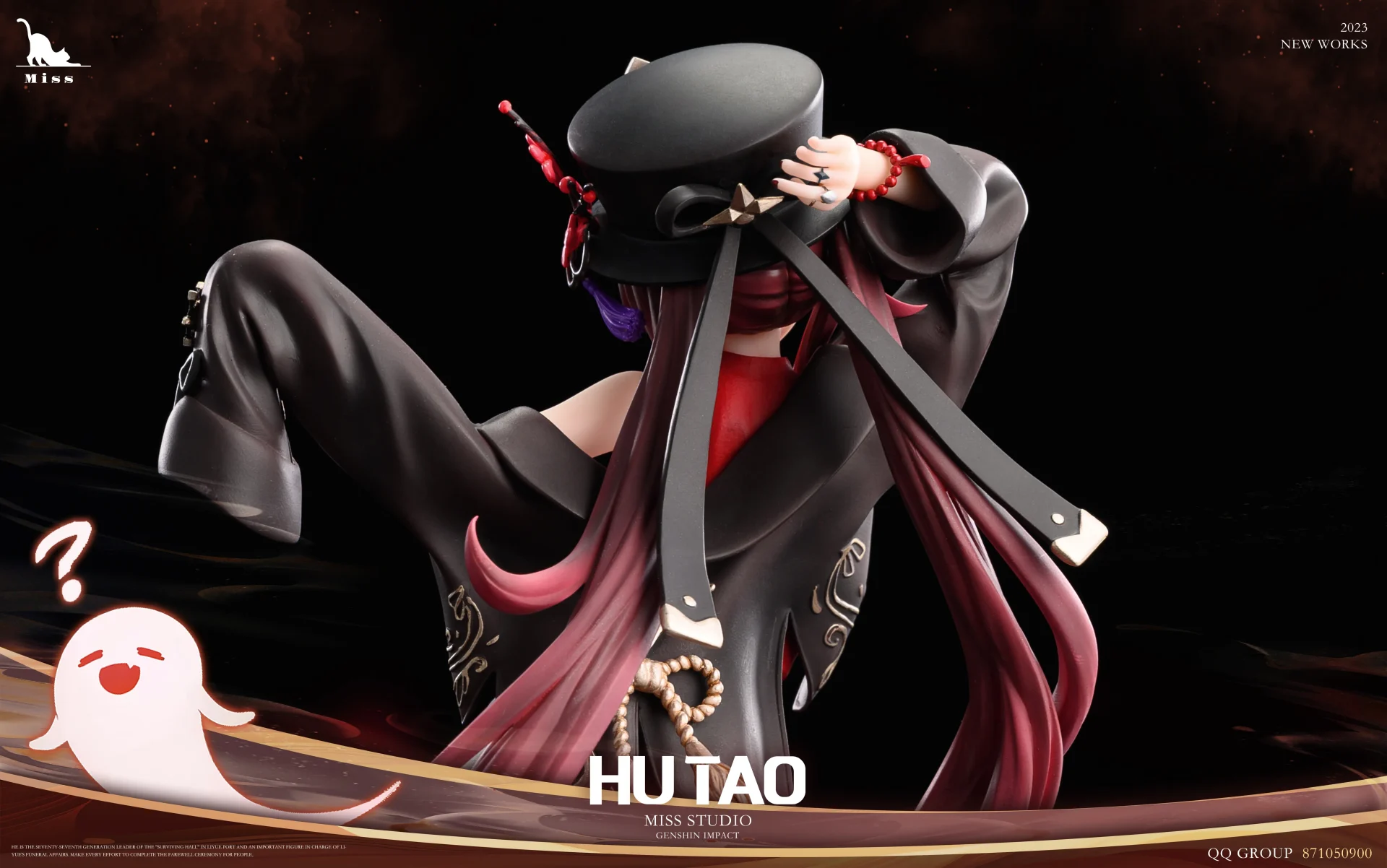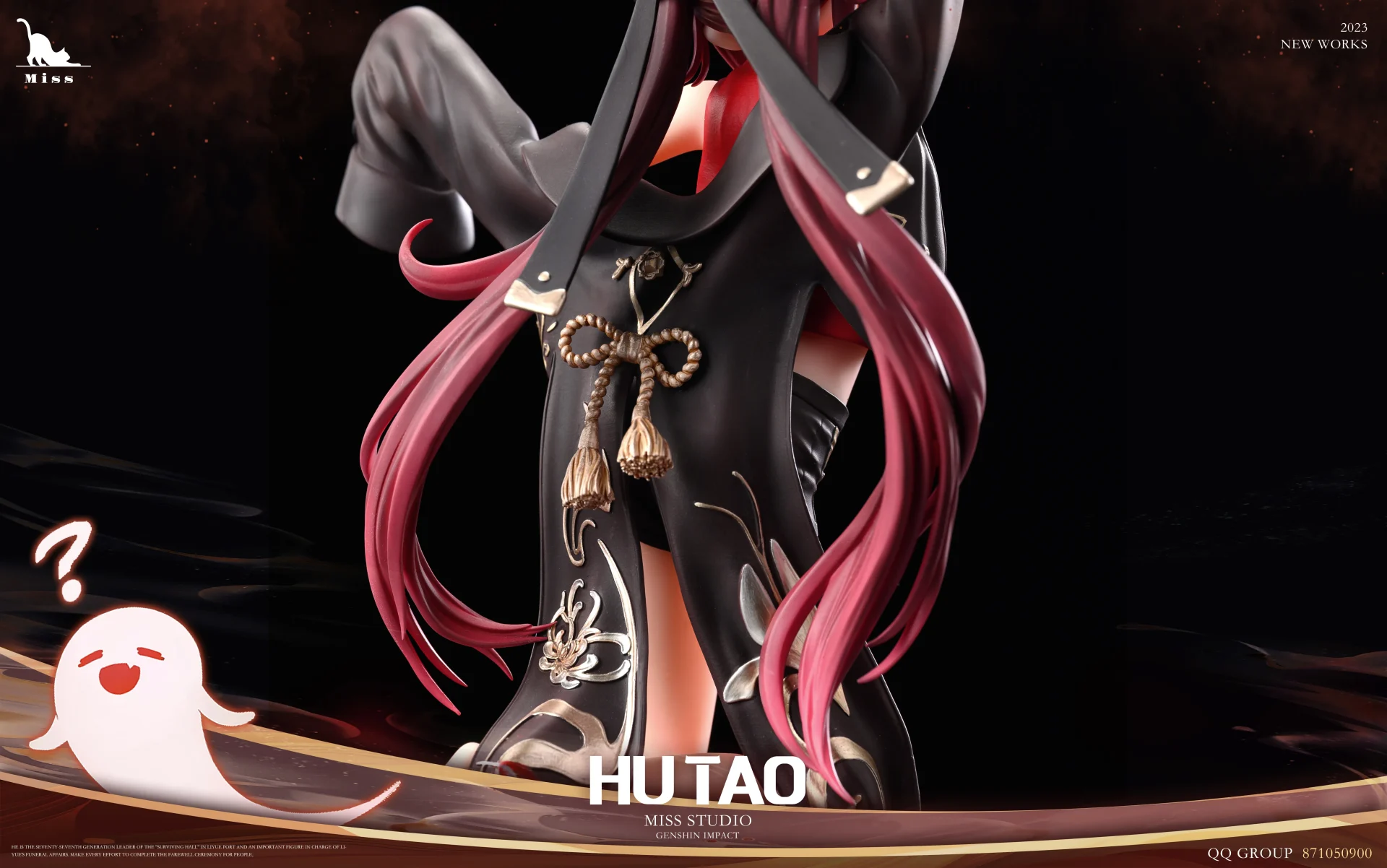 The base is made of wooden boards, and Hu Tao is depicted kneeling on a chair. The muscle lines of the character are very distinct, and there is also added texture to the folds at the bottom of the feet.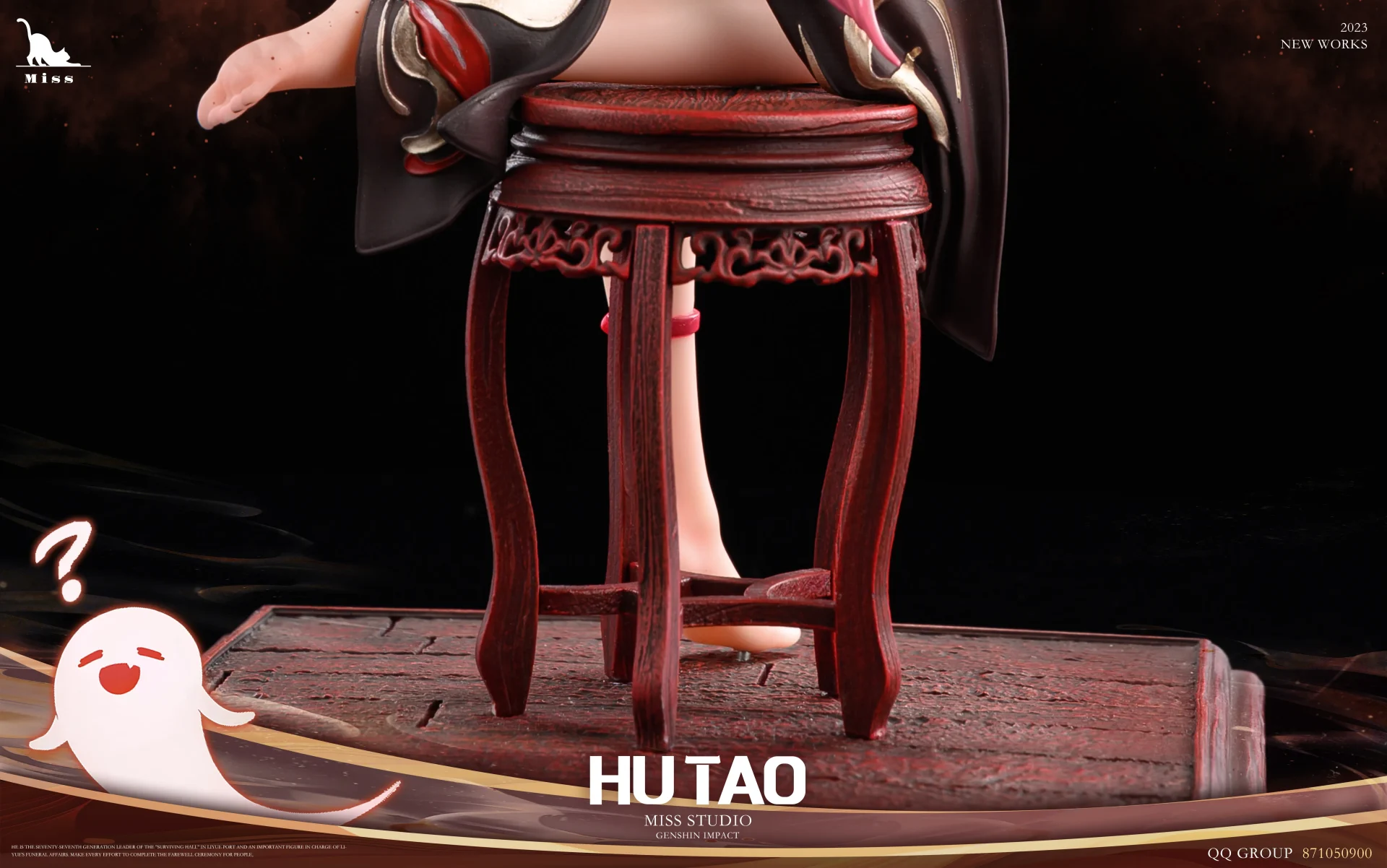 The overall attention to detail and texture is quite impressive. Personally, we think they have done a great job in capturing the dynamic tension. I really like it. How about you?
For those who are interested, take action quickly!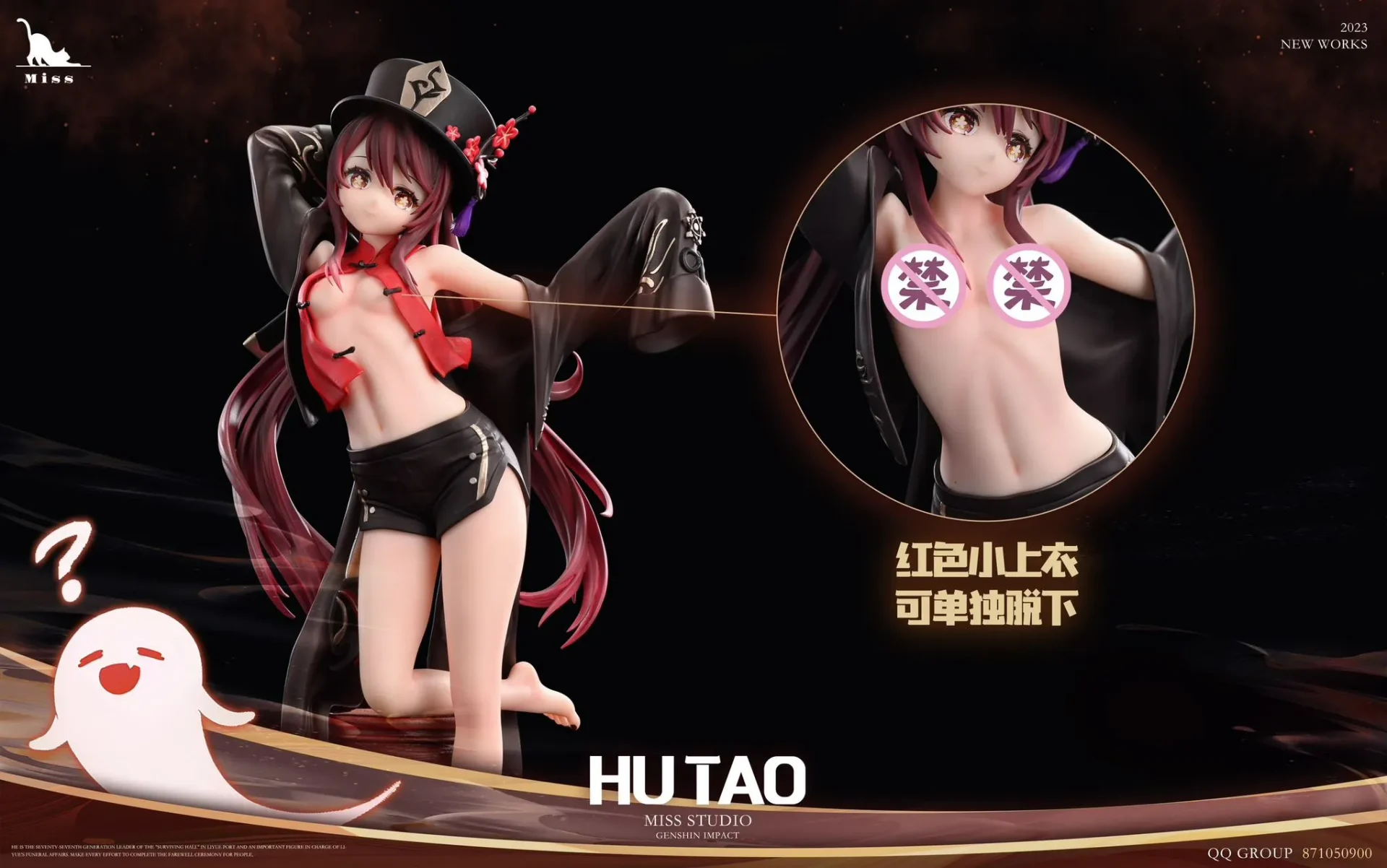 Click here for news on other exciting Genshin Impact products!