Itachi Uchiha – Iron Curtain Studio
Itachi Uchiha – Iron Curtain Studio: The fourth release of the Iron Curtain "Naruto" Kakashi Raikiri Resonance Series is now available for pre-order. Uchiha Itachi, dressed in a red cloud black robe, stands with a dignified and simple posture, which is both simple and very cool. The freehand style of the artwork is still a major highlight!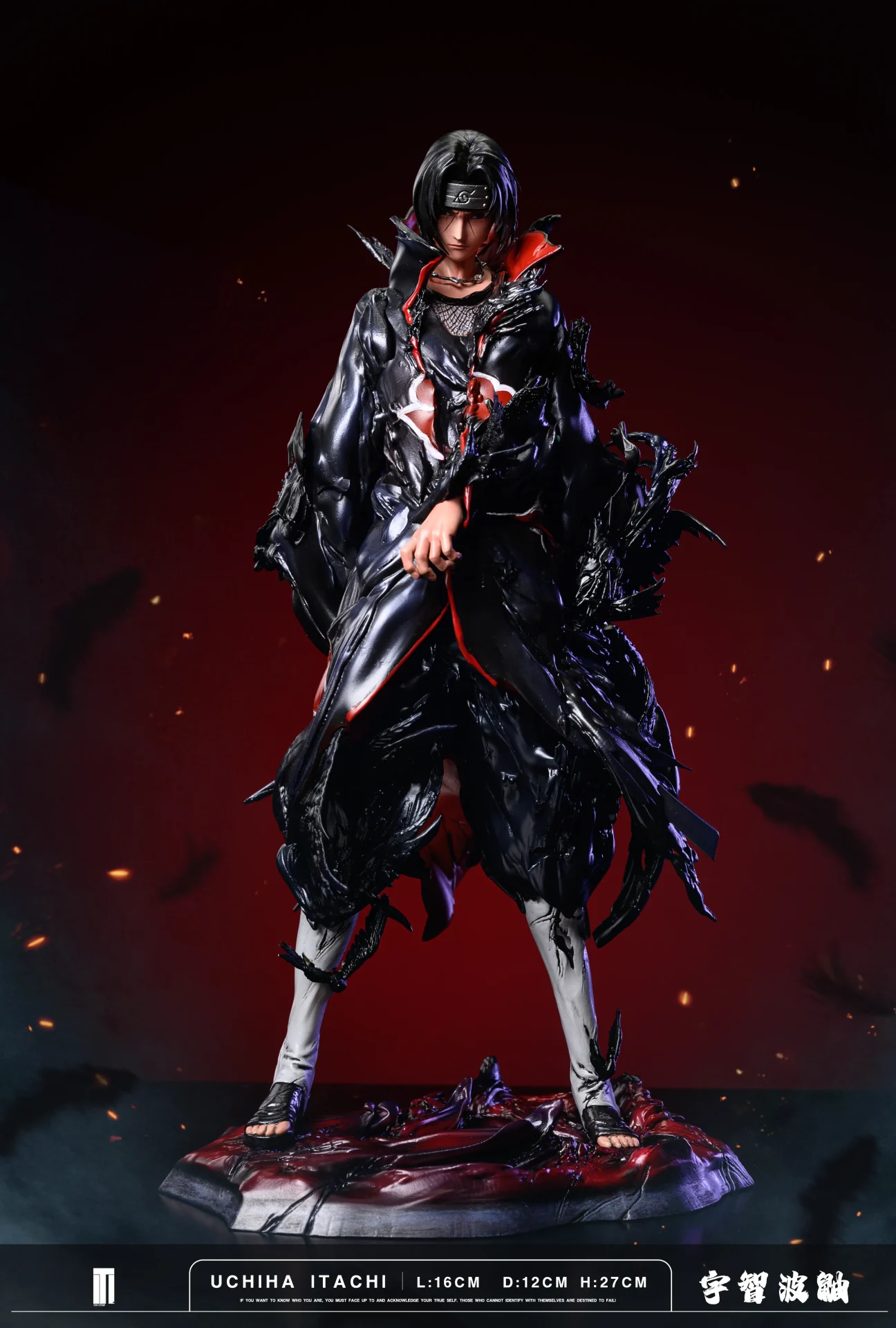 This Itachi figure is 1/6 scale, 27 centimeters tall. The black robe connects with the feathers of the crow, creating an unreal feeling as if falling into the Sharingan illusion when viewed from the front.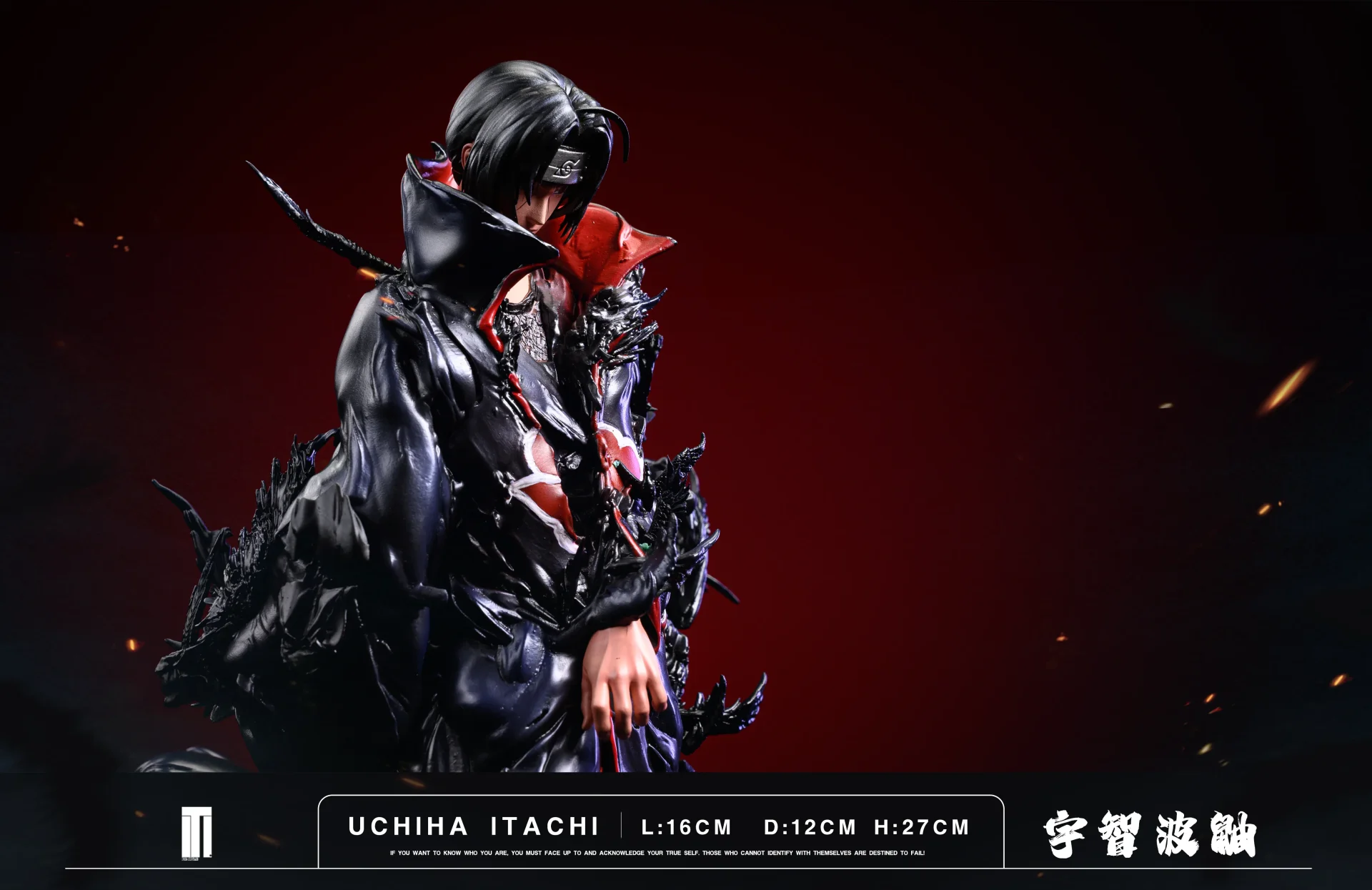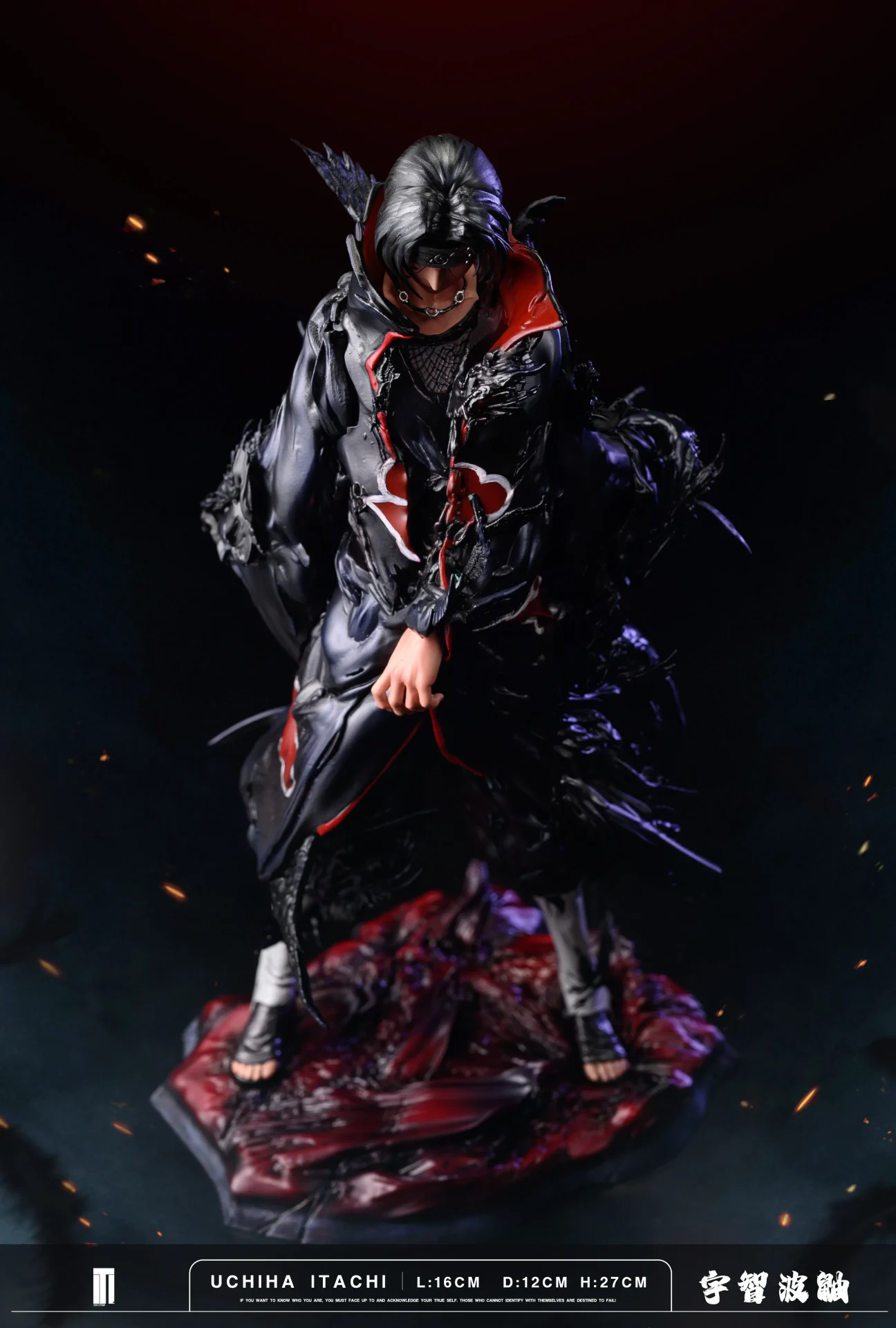 The seemingly rough freehand style of this work is in perfect harmony with the theme of Itachi's illusion techniques. The skillful handling of the blurry cloak and the edges of the crow is impressive. Instead of focusing on intricate details, the brand chose to materialize the impact of the Sharingan on the spiritual level.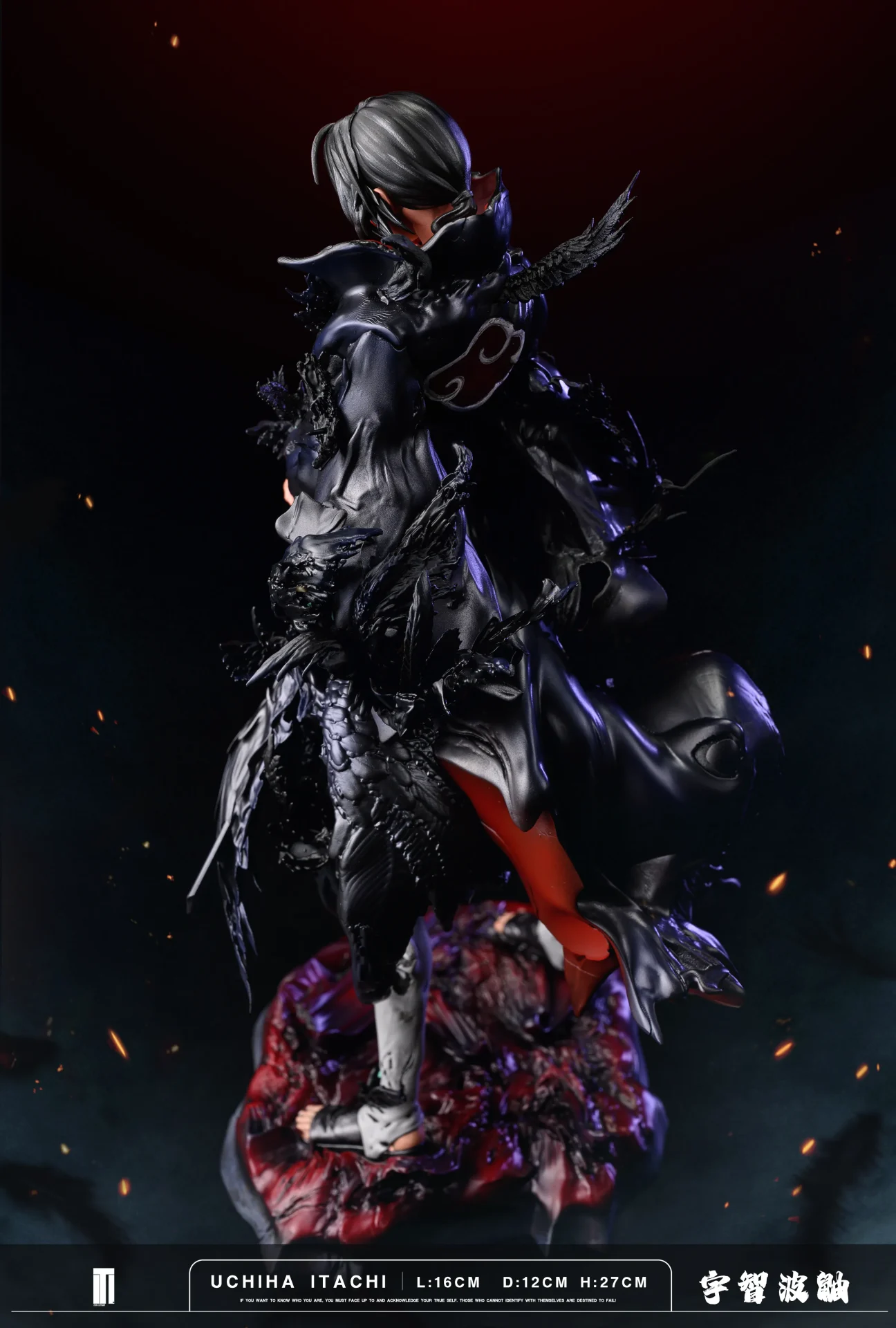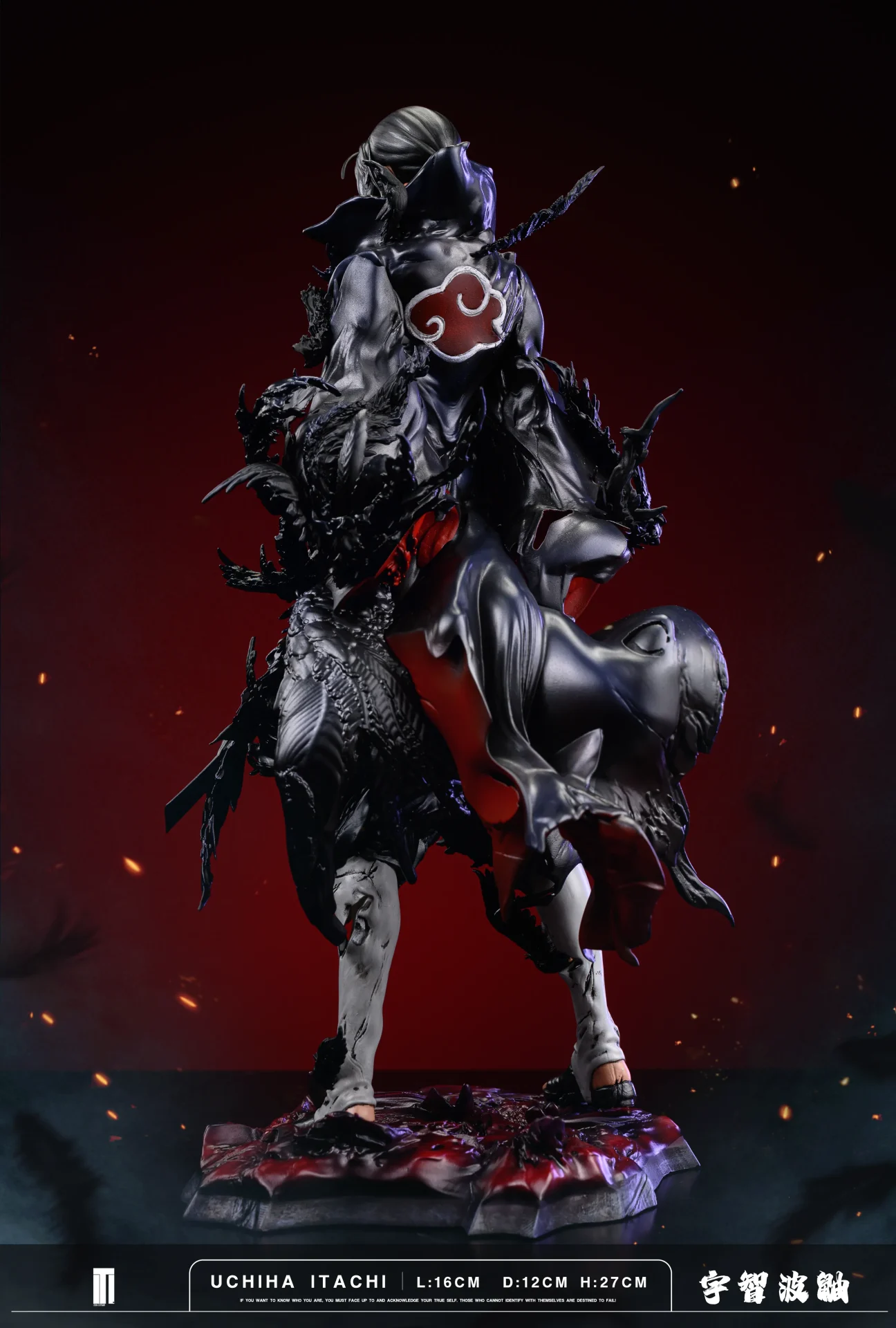 Compared to the intangible transformation of the cloak like water ripples, the head sculpt of Itachi remains faithful to the anime style. The slight downward gaze and the cold, frosty eyes give off a strong aura.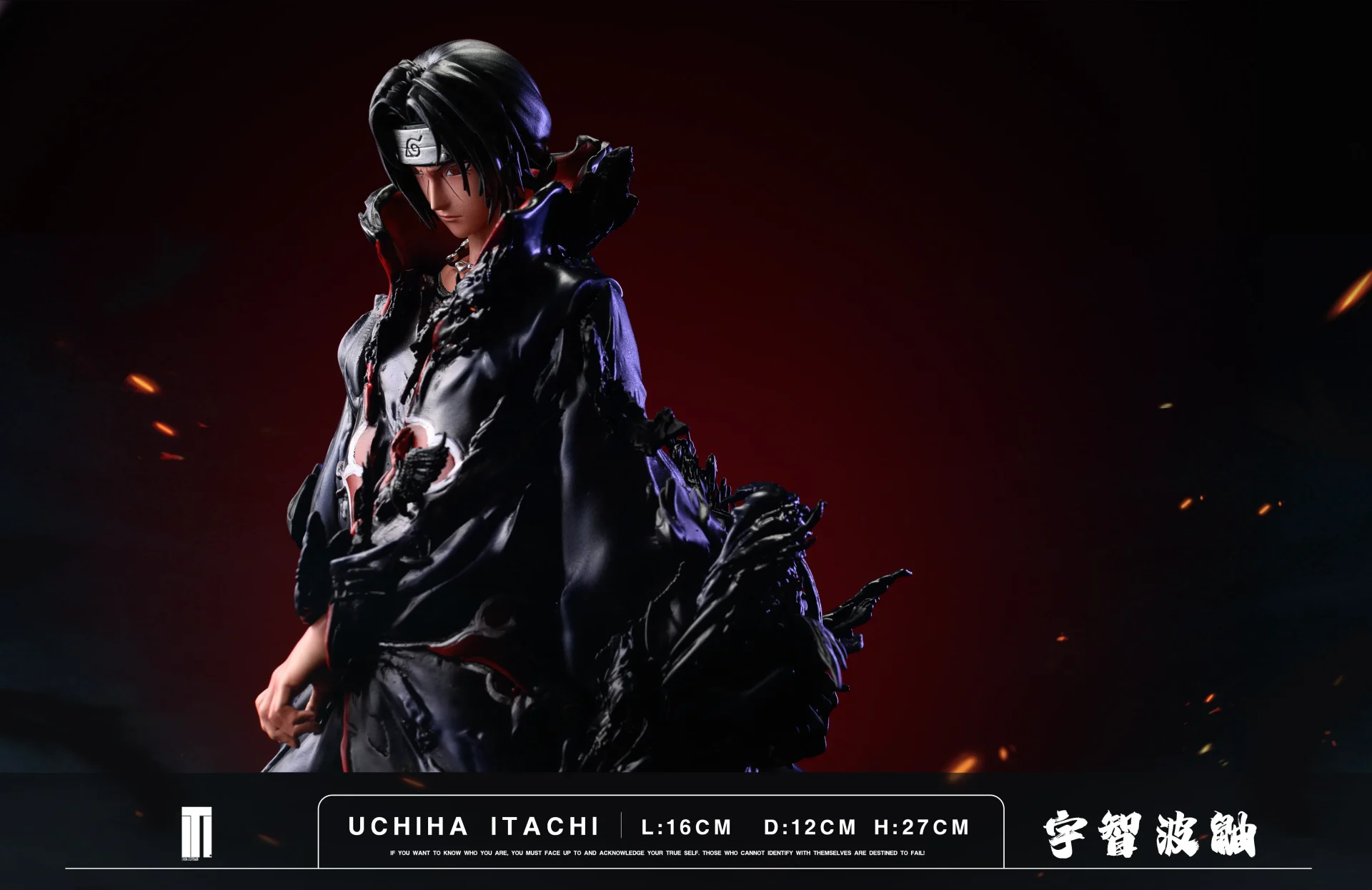 From the perspective of the back view, the outline of Itachi's cloak appears more fragmented. The complete crow wings can be seen on the hem of the robe and the shoulders. Even through the screen, you can feel the bustling sound of birds flapping their wings.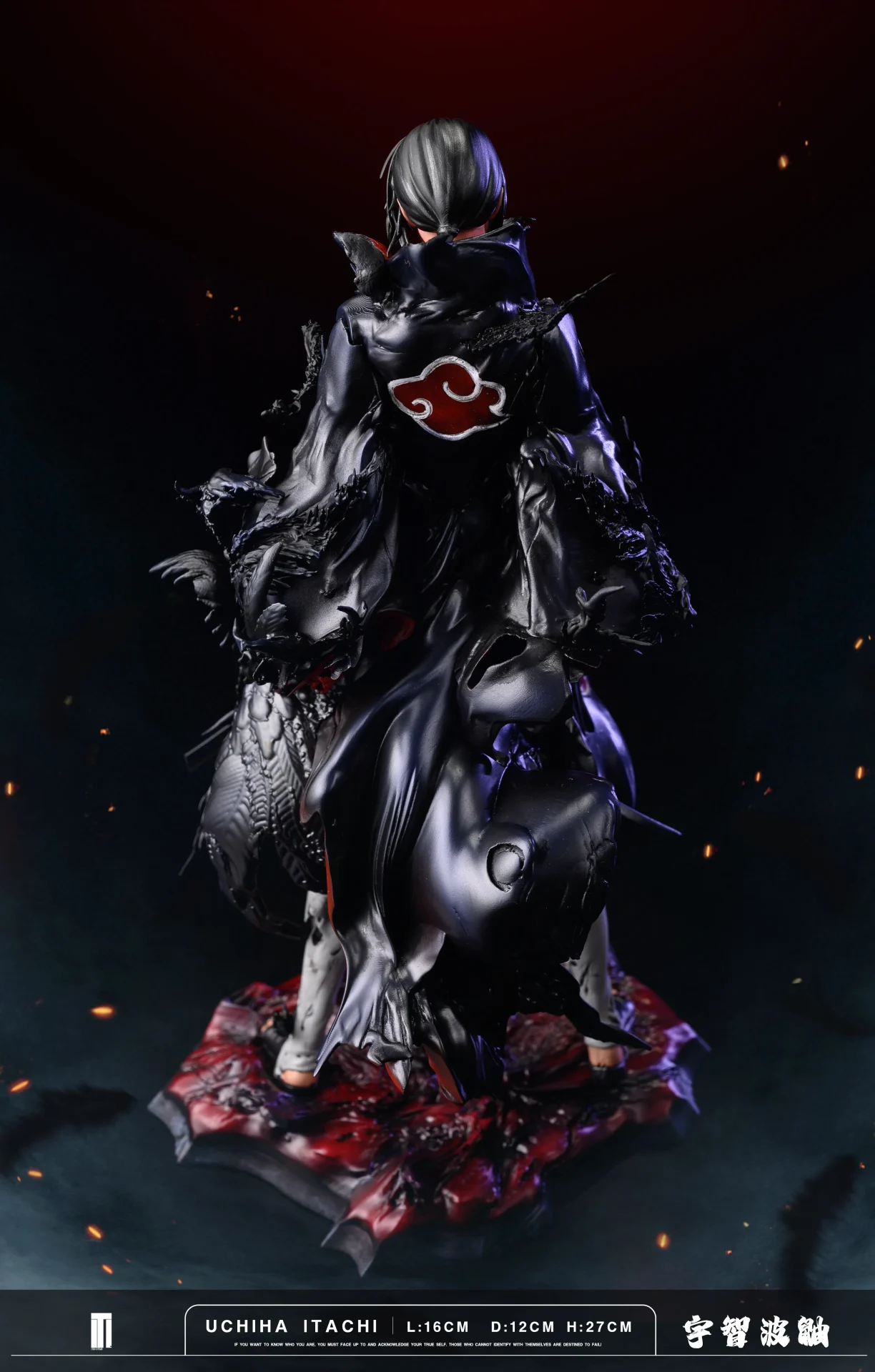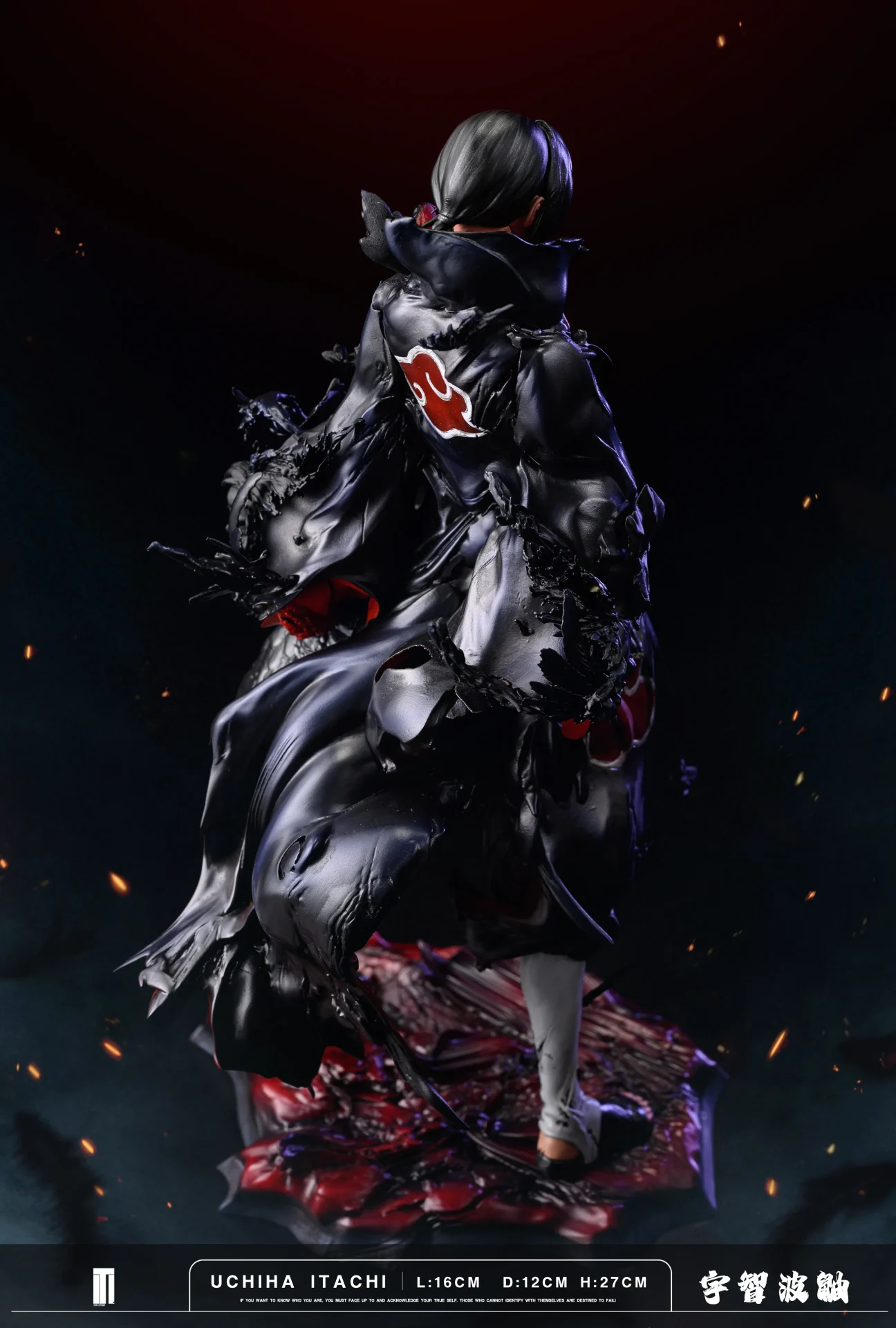 The thick, deep red platform, resembling blood plasma, echoes with the Akatsuki organization's red cloud, implying an inevitable bloody battle with Itachi's appearance.