Juri – Hyperspace Studio
Juri – Hyperspace Studio: Hyperspace has announced their newest addition.  Debuting in Street Fighter 4 and quickly became one of the most popular characters in the series comes Juri, available in both clothed and bikini-clad versions, with an option for a deluxe version that allows dual posing!  This figure is based off her Street Fighter 6 design.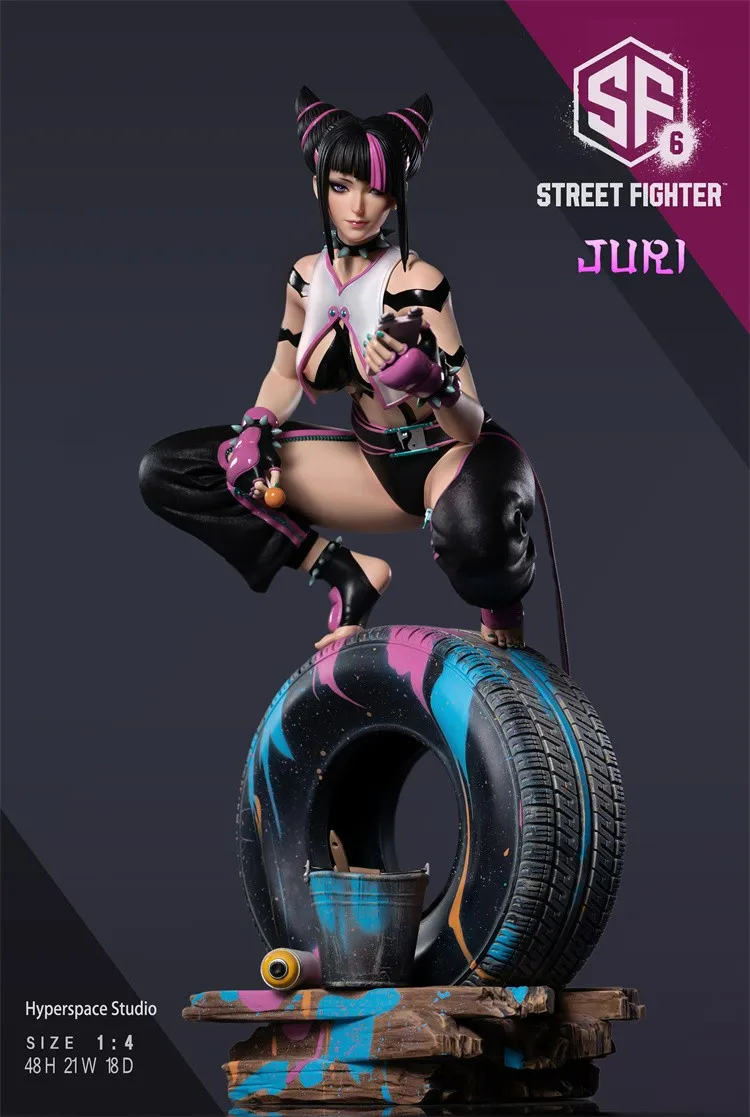 This Juri statue stands at a height of 48 centimeters, featuring a stylish and edgy street vibe as she squats on a tire, holding a lollipop and checking her phone. The fluorescent spray-painted design in the scene adds a trendy touch.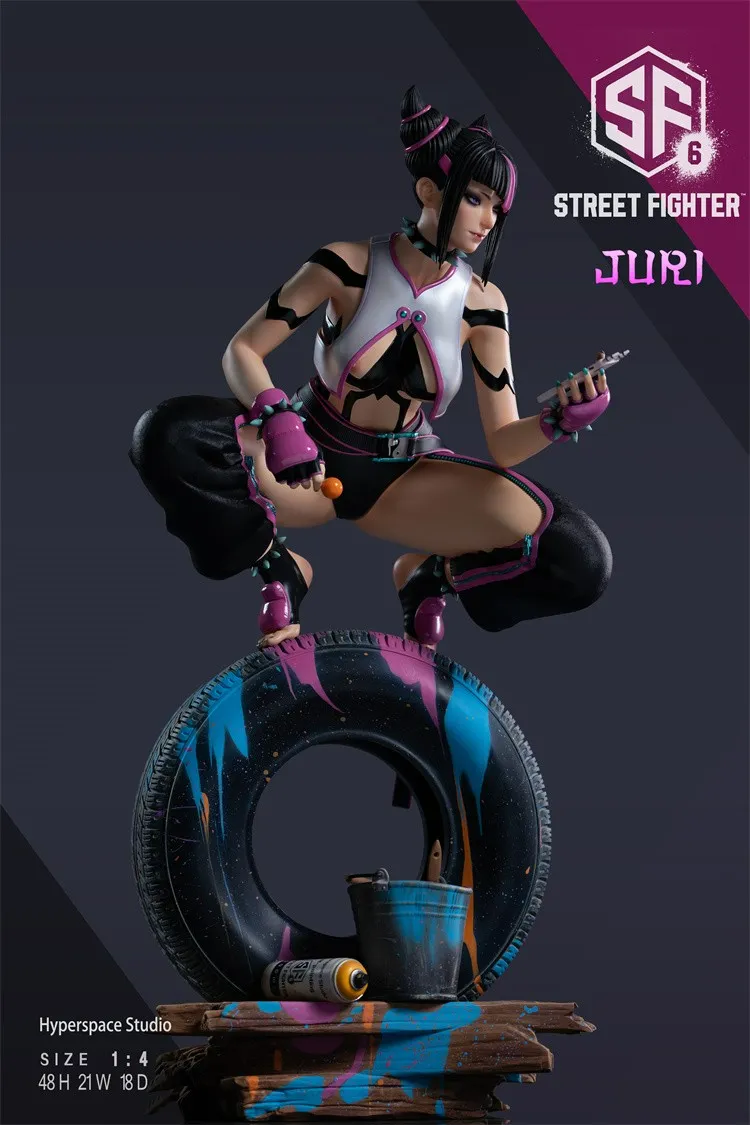 In the image above, we see the clothed version of Juri, with a glimpse of the headlight on the side. The subtle and intriguing sense of playfulness is captivating.
Juri's facial features are beautifully and expressively sculpted, capturing her alluring and fierce expressions, especially the raised eyebrow and the dismissive smirk.
Her iconic ripped pants paired with the crouching pose accentuate the graceful and charming curves of her well-sculpted behind, seen from the rear view.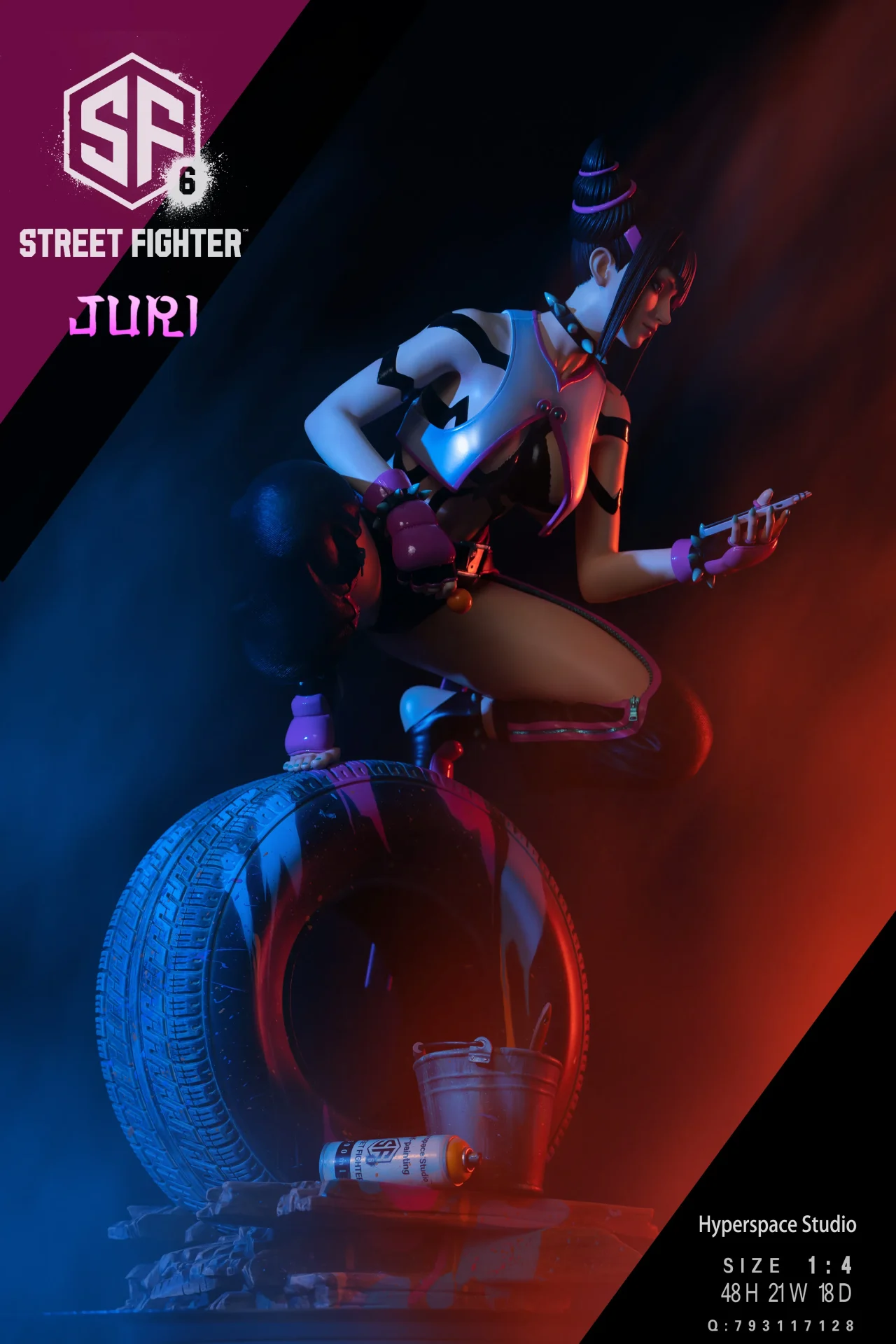 The massive and weighty appearance of the tire, along with the dust marks and splatters of paint, are intricately detailed and incredibly lifelike.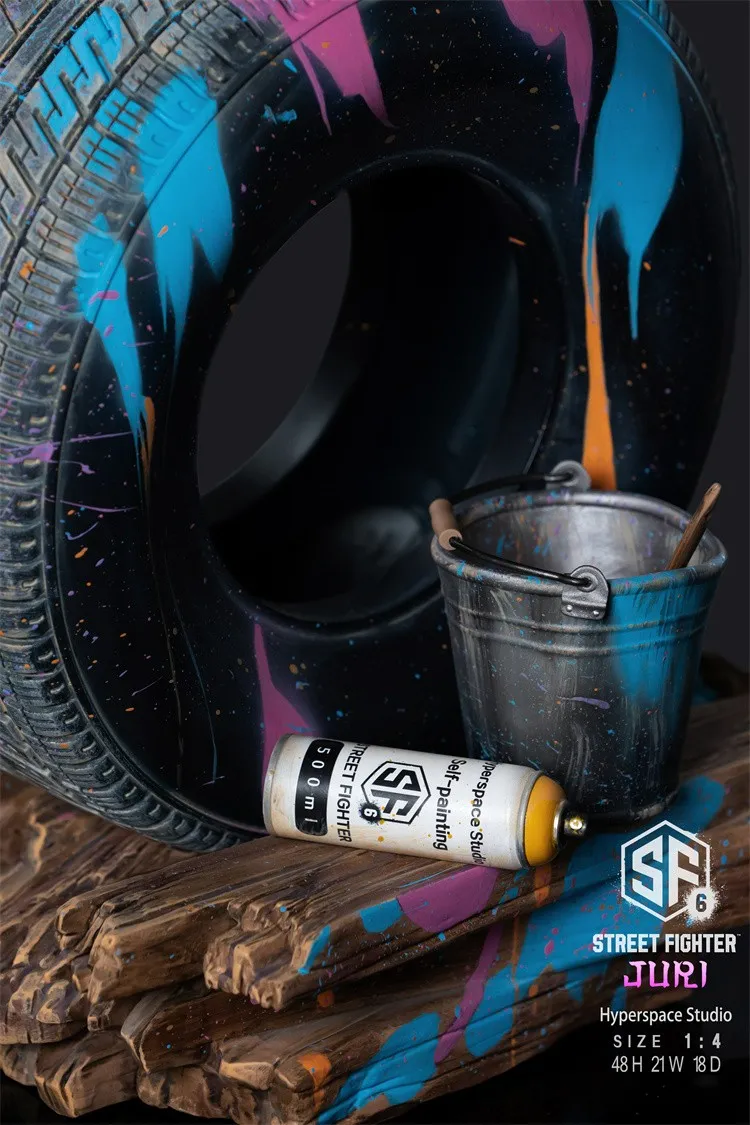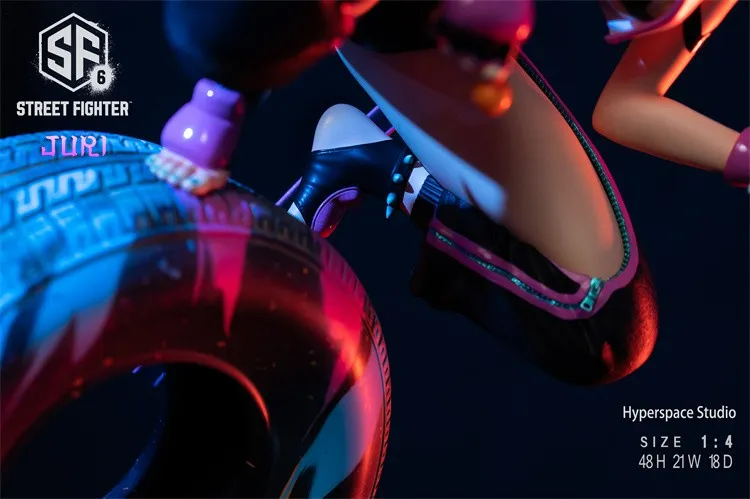 Fans of Juri or Street Fighter would definitely want to check this figure out!
Click here for news on other exciting Street Fighter products!