Mario – T Studio
Mario – T Studio: The "Mario Evolution," part of the Nintendo All-Stars series by T Studio, was released yesterday. This barrel stands at an impressive half a meter in height and encompasses a wide range of classic designs, from the pixel art style of the early days to Mario 3, Mario Galaxy, Mario Odyssey, and various other iconic designs. It's truly astonishing!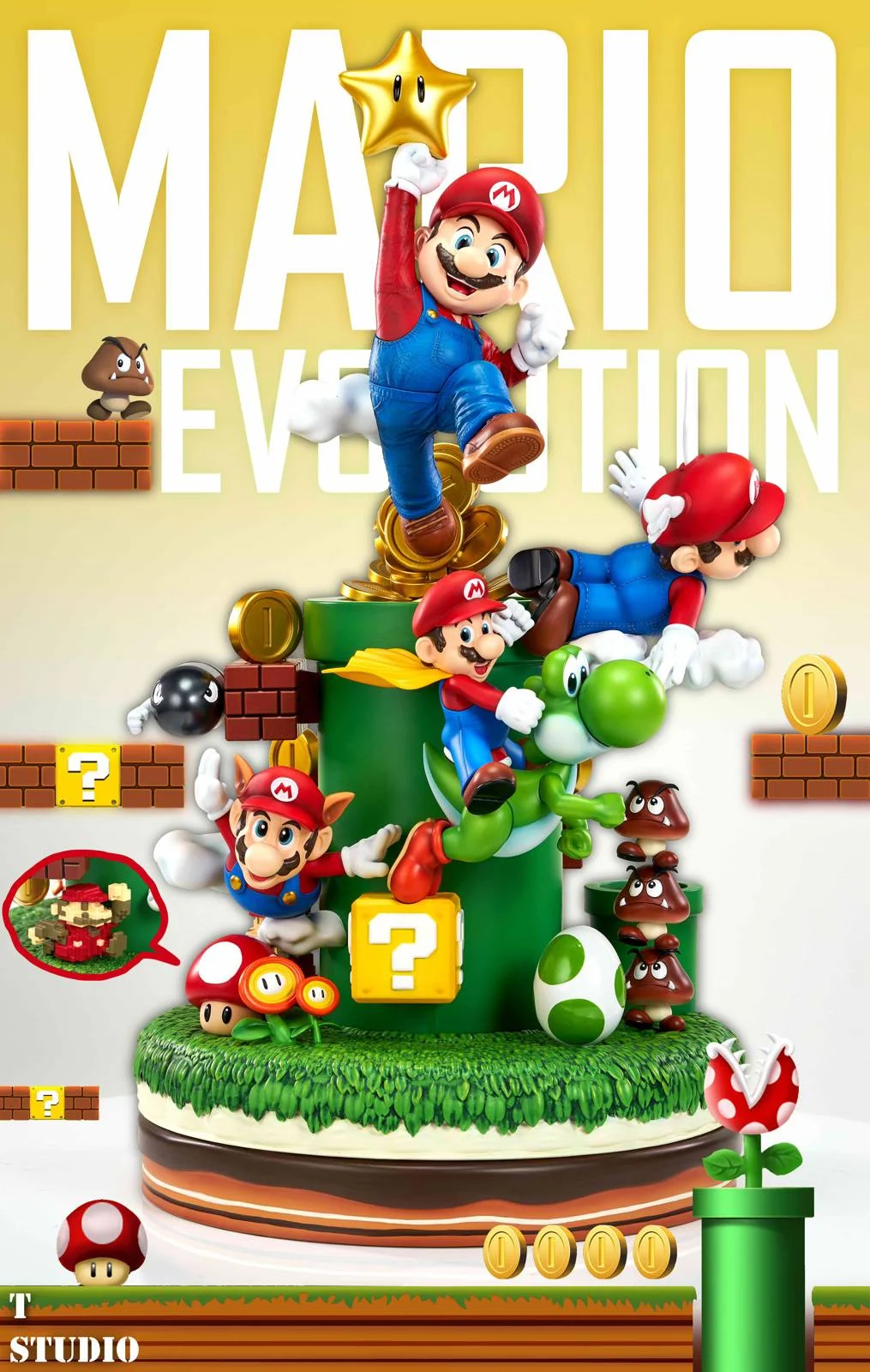 This "Mario Evolution Barrel" is 55 centimeters tall and features a 360-degree spiral design with the iconic green pipe at the center. Surrounding it are various characters from the Mario universe, including Mario, Yoshi, Goomba, Super Mushroom, Fire Flower, and more.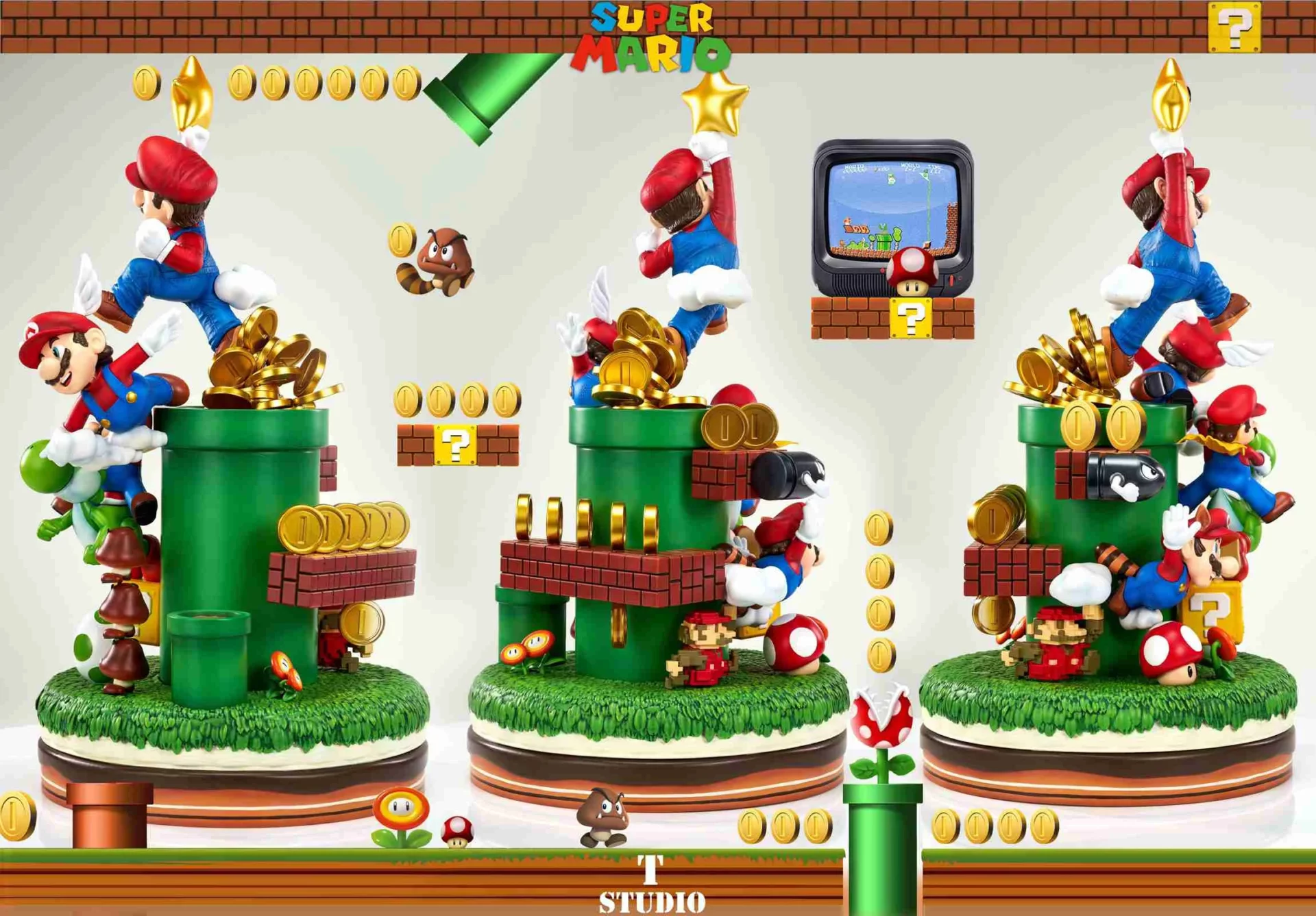 At the top of the design, there's a stylish Mario reaching for a star, a scene from the recent "Mario Great Movie." The jumping pose, along with the dazzling Super Star, gives it a cool visual appeal.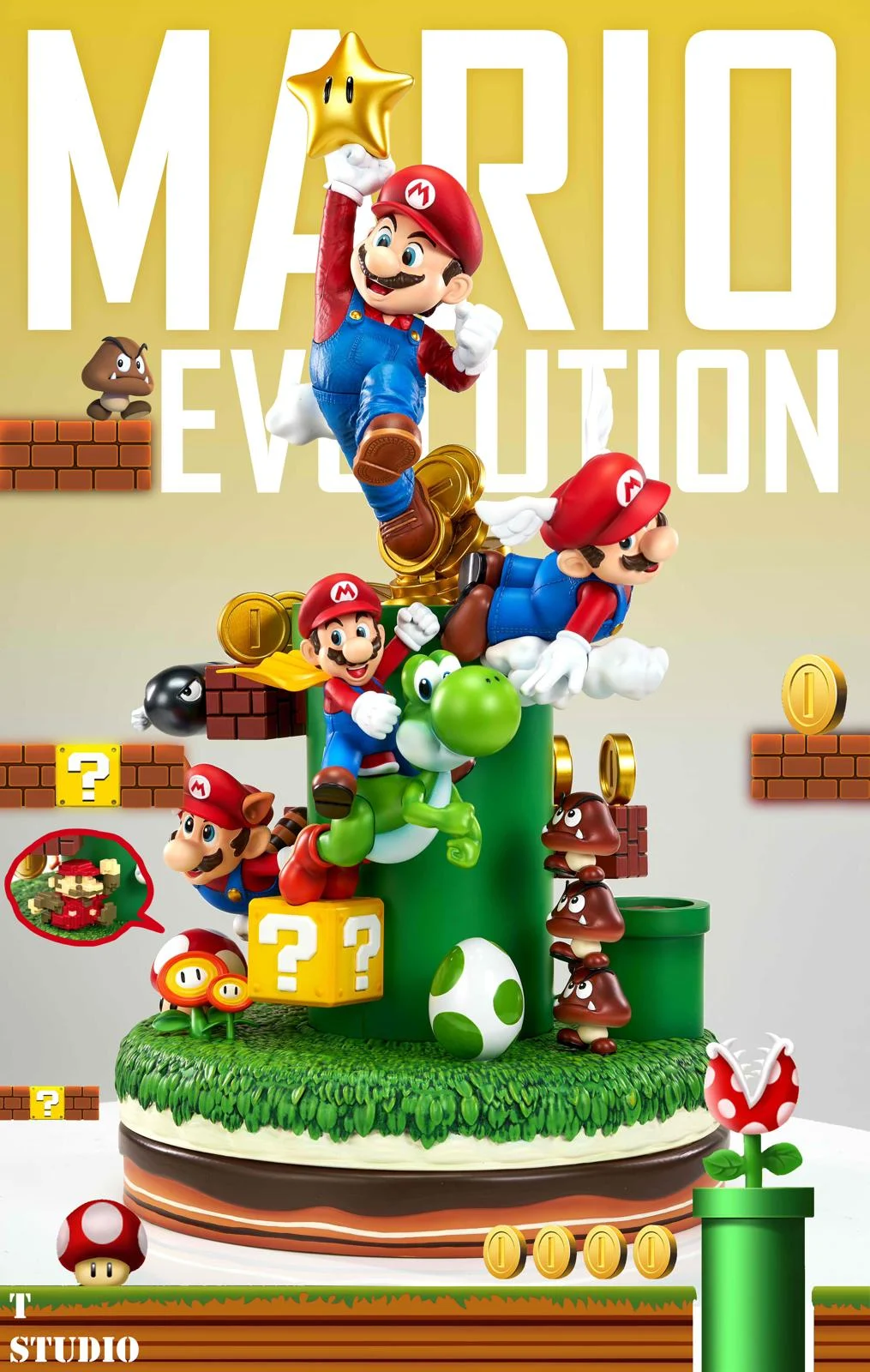 All around the design, you can spot different Mario designs from classic games throughout the years, including the recently released "Mario Odyssey" version! We wonder which era Mario fans got started with?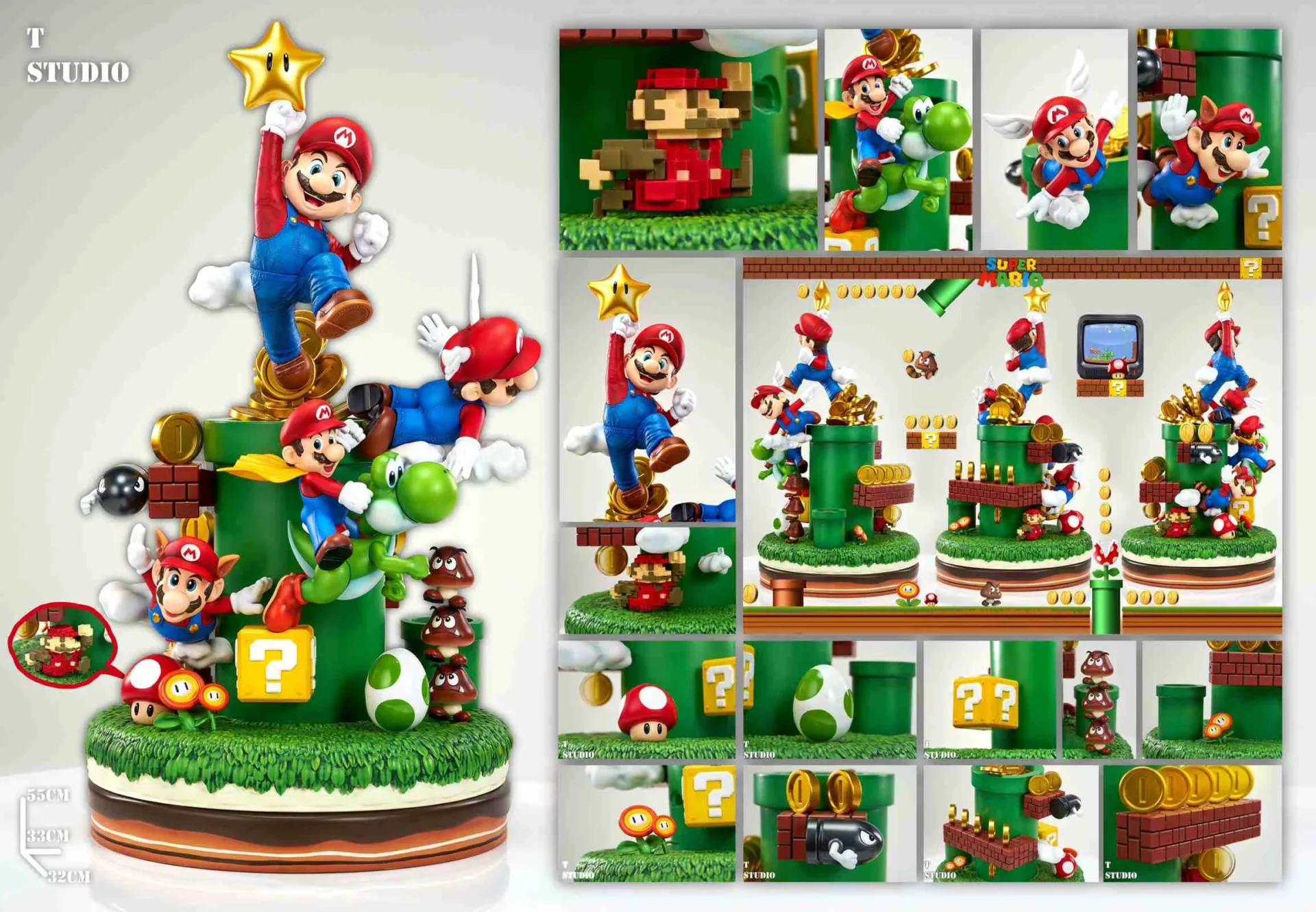 At the bottom left, there's an 8-bit pixel art Mario! This original "Super Mario" from the Nintendo Famicom era is probably the earliest image of Mario in the hearts of most 80s kids.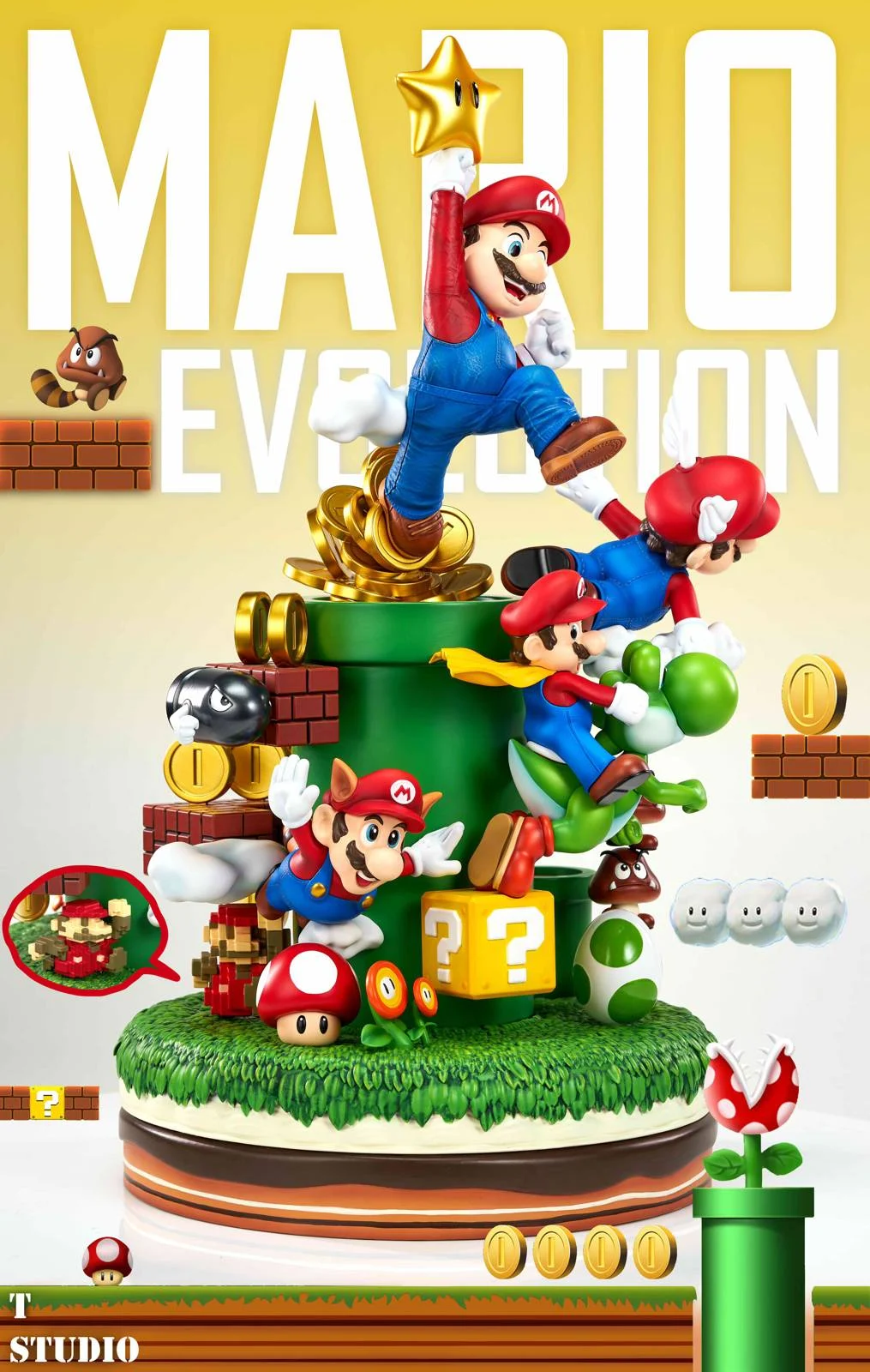 In addition to Mario designs from different eras, this statue is full of surprises in every corner! You can find power-up Super Mushrooms, Fire Flowers that shoot fireballs, and even 1UP extra life items.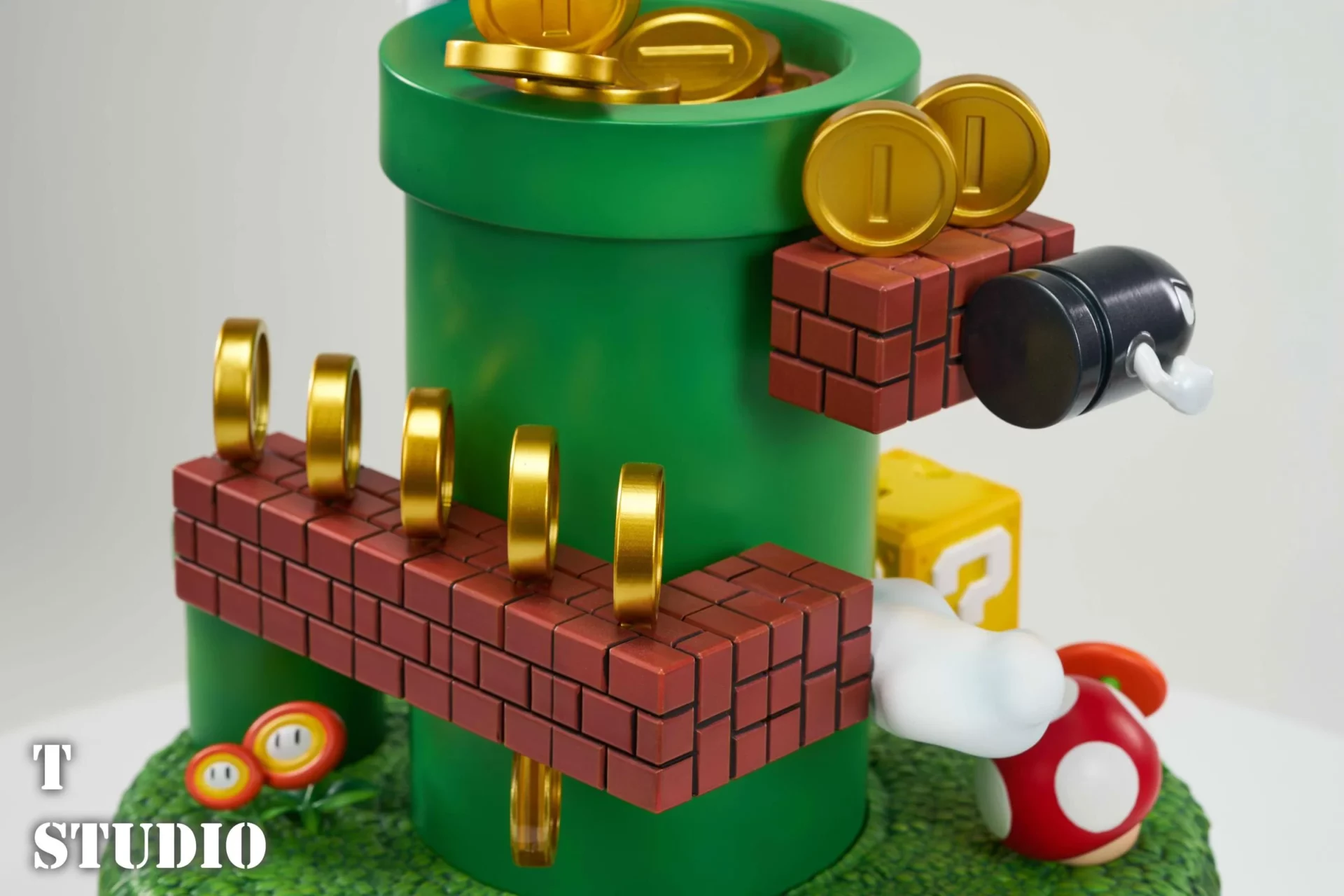 Overall, this statue is an amazing creation and a fitting tribute to arguably the most well-known character in video game history.  If you're a fan of Mario or Nintendo in general, this is a must have for your collection!