Nahida – CiYuanKuangXiang Studio
Nahida – CiYuanKuangXiang Studio: Nahida is an interesting character from miHoYo's game "Genshin Impact" and its derivative works. As Sumeru's deity, she is known as the God of Wisdom among the "Seven Archons," and is affectionately referred to as the "Lesser Lord Kusanali." The youngest among the Seven, she has existed for five hundred years since her birth.
Nahida resides deep within the Pure Goodness Palace, where she has always been overlooked and seldom mentioned. Carrying a heavy burden, she never halts her steps, even when facing darkness and enduring solitude.
The facial features, including the hairstyle, adhere closely to the game's design. The layers and sharpness of the hairstyle are also executed remarkably well, and the transition between different hair strands is well-presented.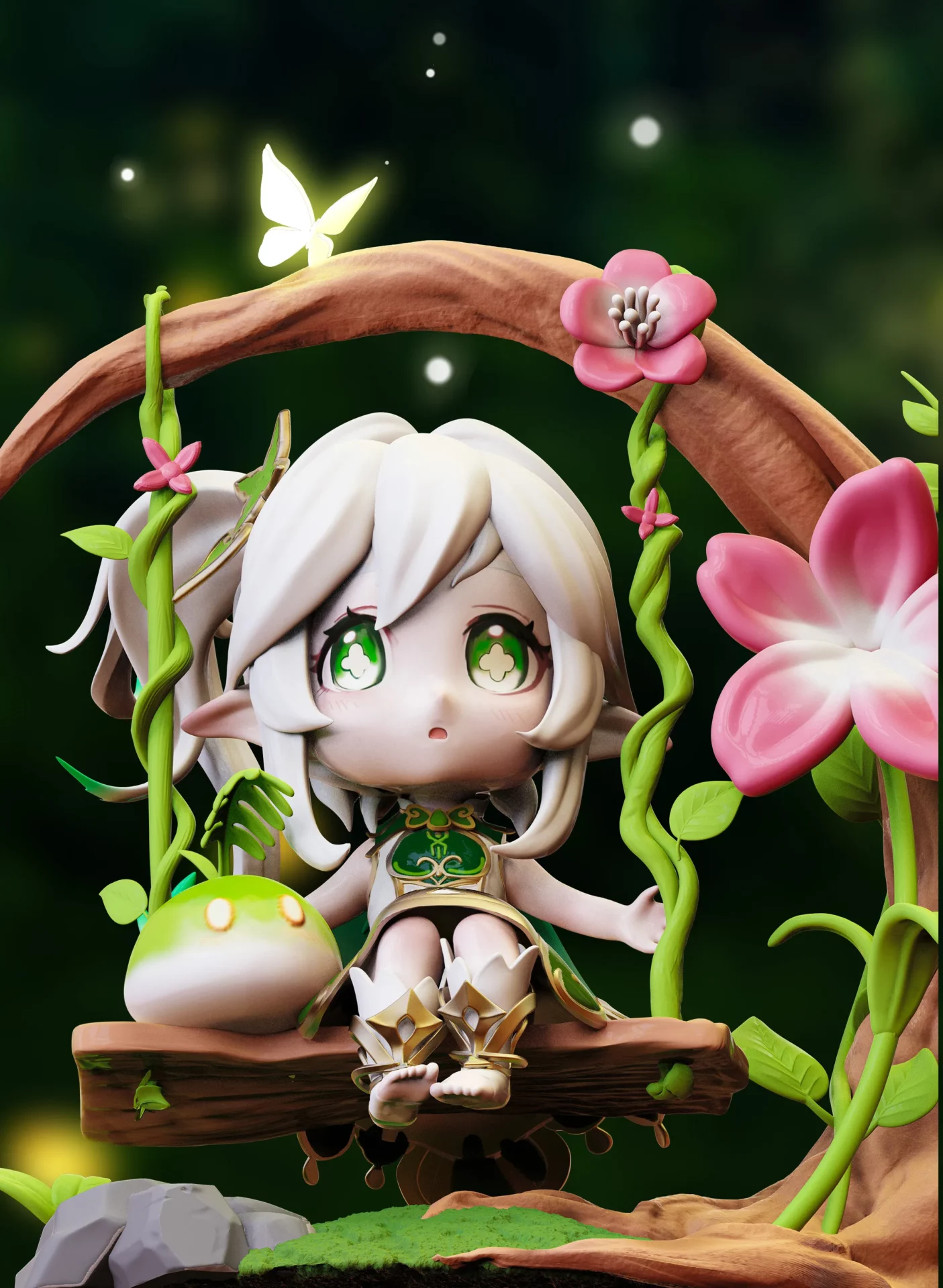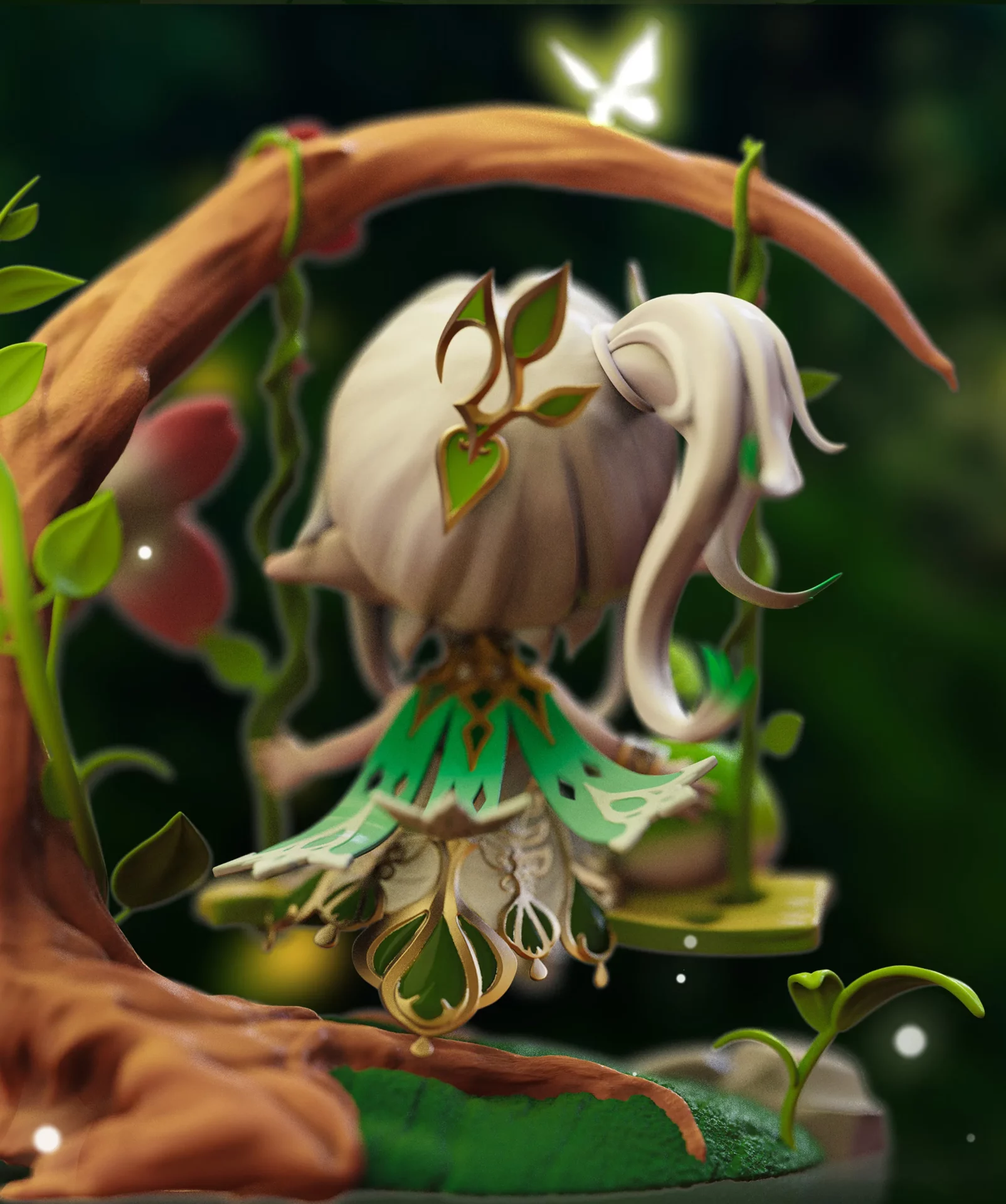 The white hair that meets the eye is painted with a gradient effect, while the details of her attire are well-crafted. The sense of layers in the back of the dress is particularly well-done, featuring not only the depiction of folds but also gradient coloring.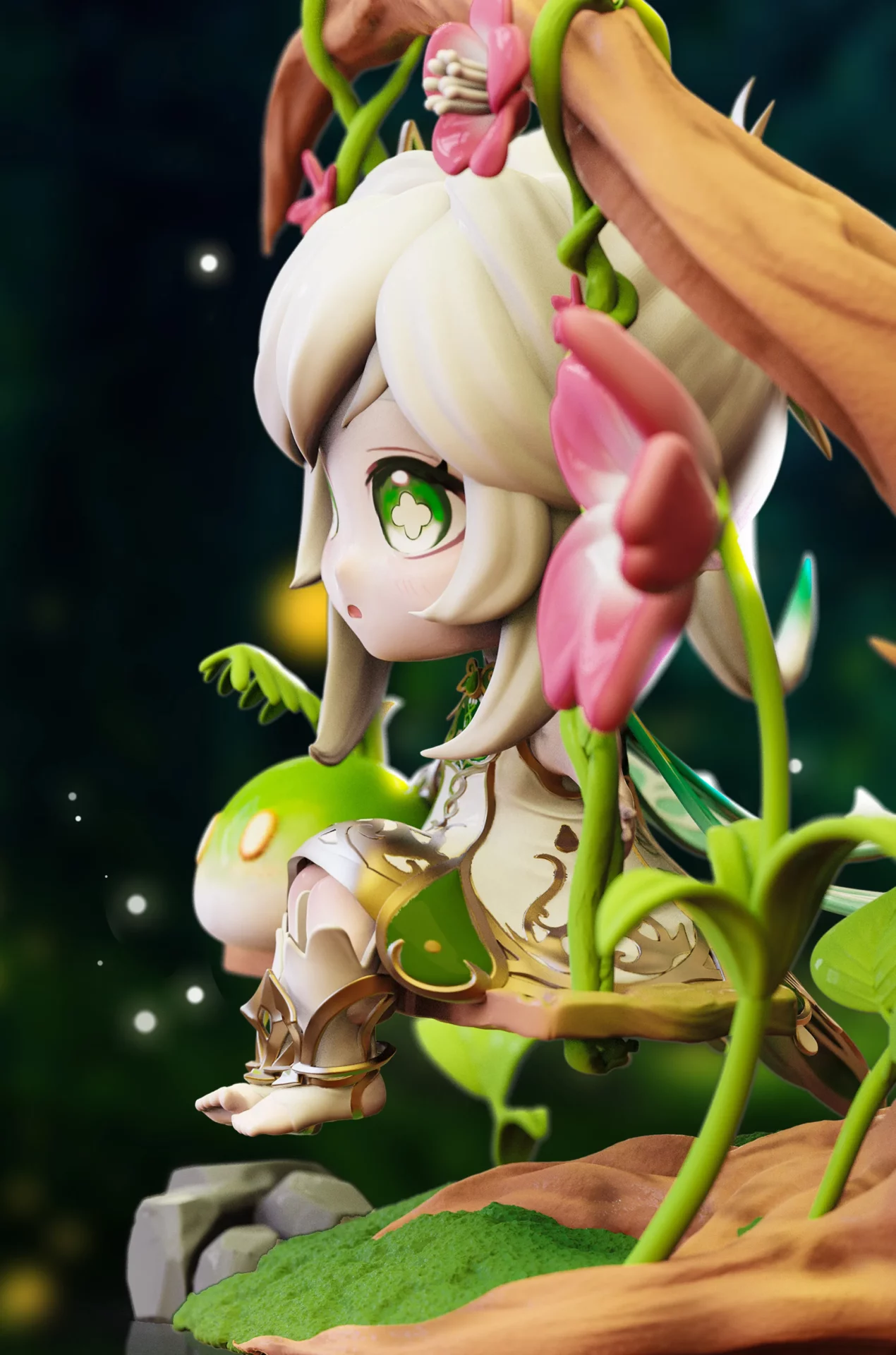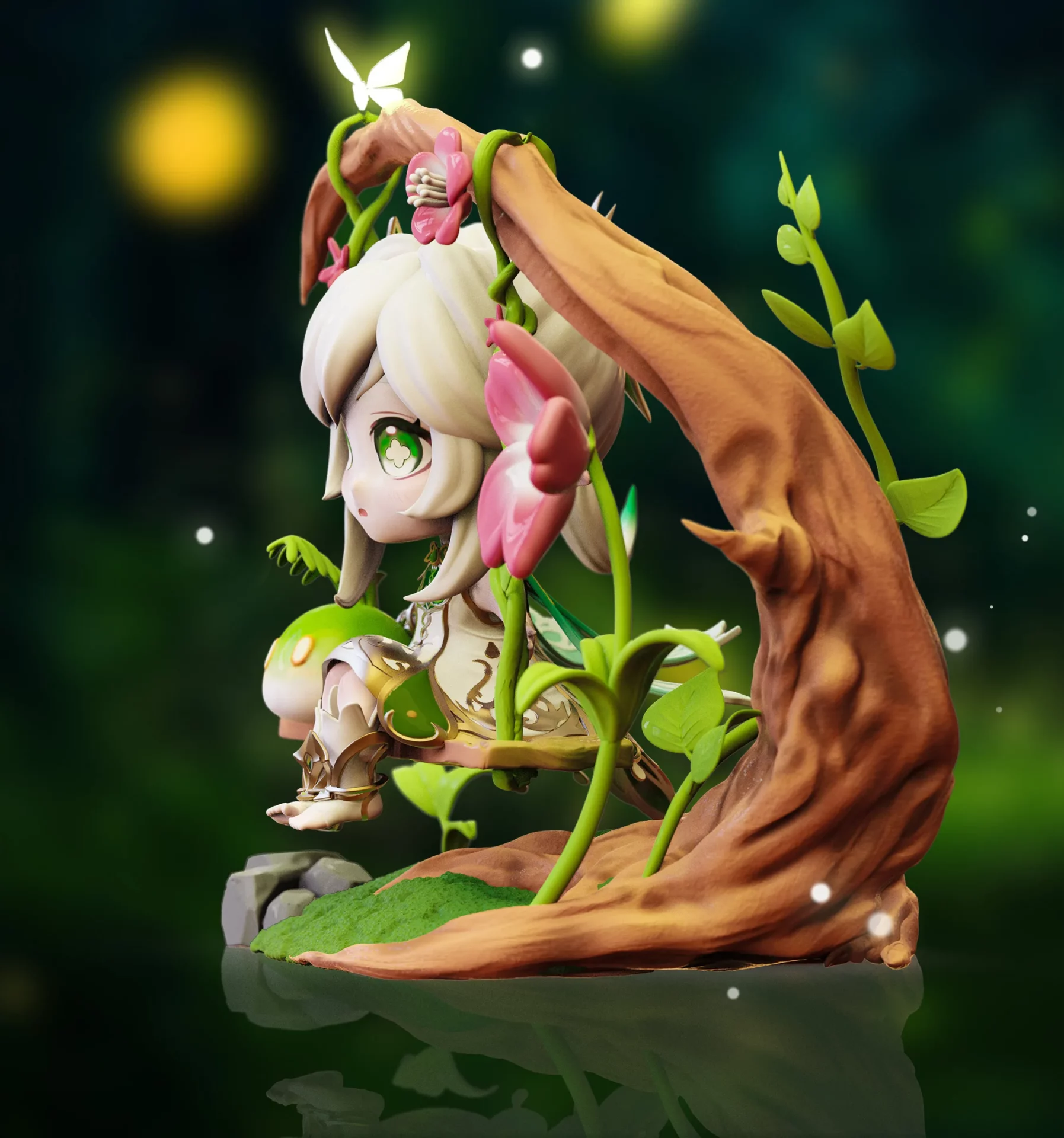 Turning attention to the scene of this sculpture, the trees on the platform exhibit a highly realistic color and texture. Even the leaves on the branches are meticulously detailed, down to each individual piece.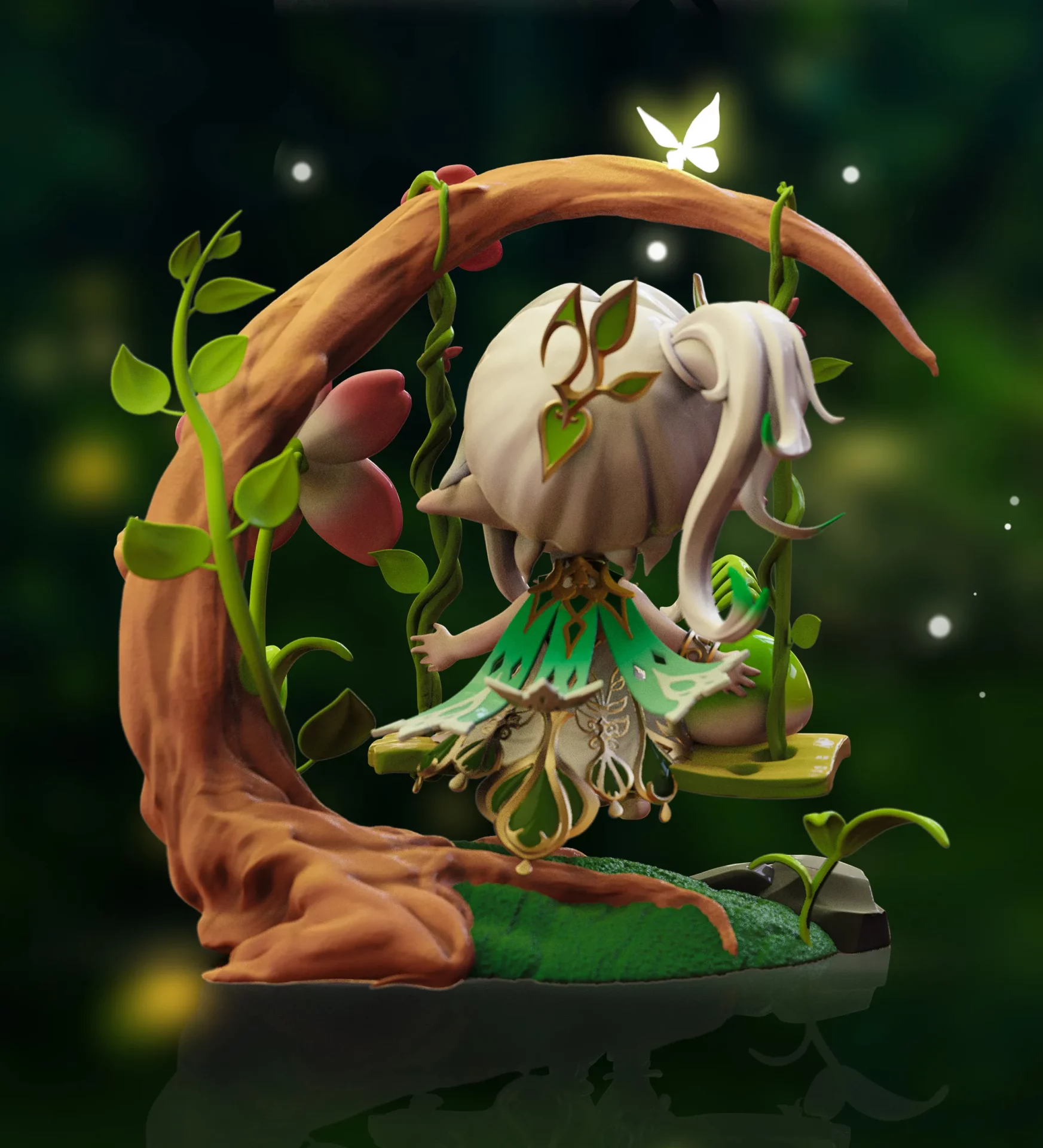 Fans of Genshin Impact may want to keep an eye on this figure!

Click here for news on other exciting Genshin Impact products!