Orochimaru – Black Hole Studio
Orochimaru – Black Hole Studio: Orochimaru, a character from the Japanese manga "Naruto" and its derivatives, is one of the "Sannin" of Konohagakure, the Hidden Leaf Village. He, along with Jiraiya and Tsunade, was a disciple of the Third Hokage, Hiruzen Sarutobi. He possesses extremely powerful abilities and nearly immortal regenerative capabilities.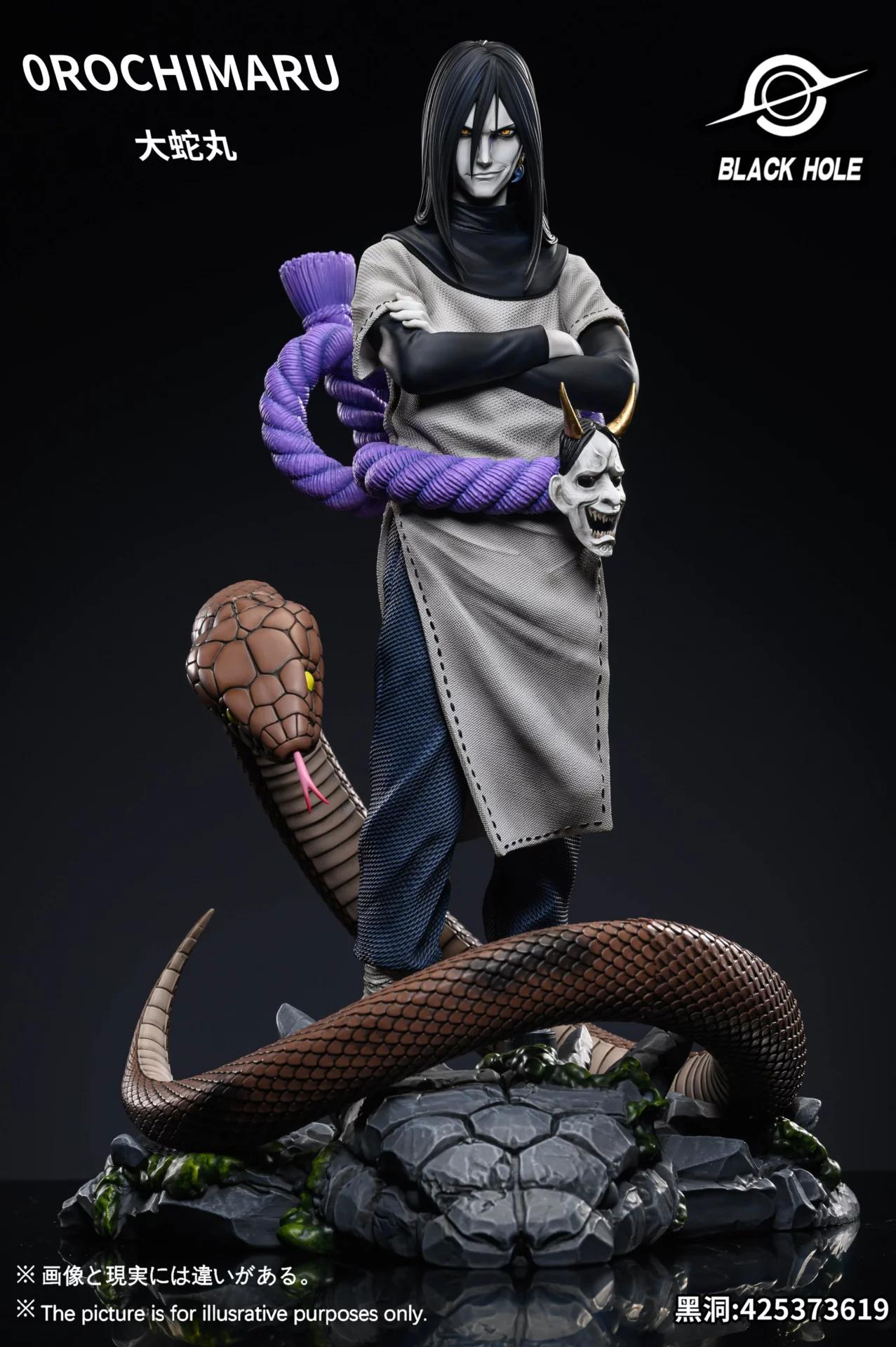 Ambitious by nature, he excels in researching ninjutsu and desires to obtain the Sharingan. Witnessing the deaths of many and recognizing the fragility of life, he lost his way. He believes that the human body holds a power that cannot be used throughout one's life. Thus, he seeks immortality to learn all forms of ninjutsu and grasp the truths of the world.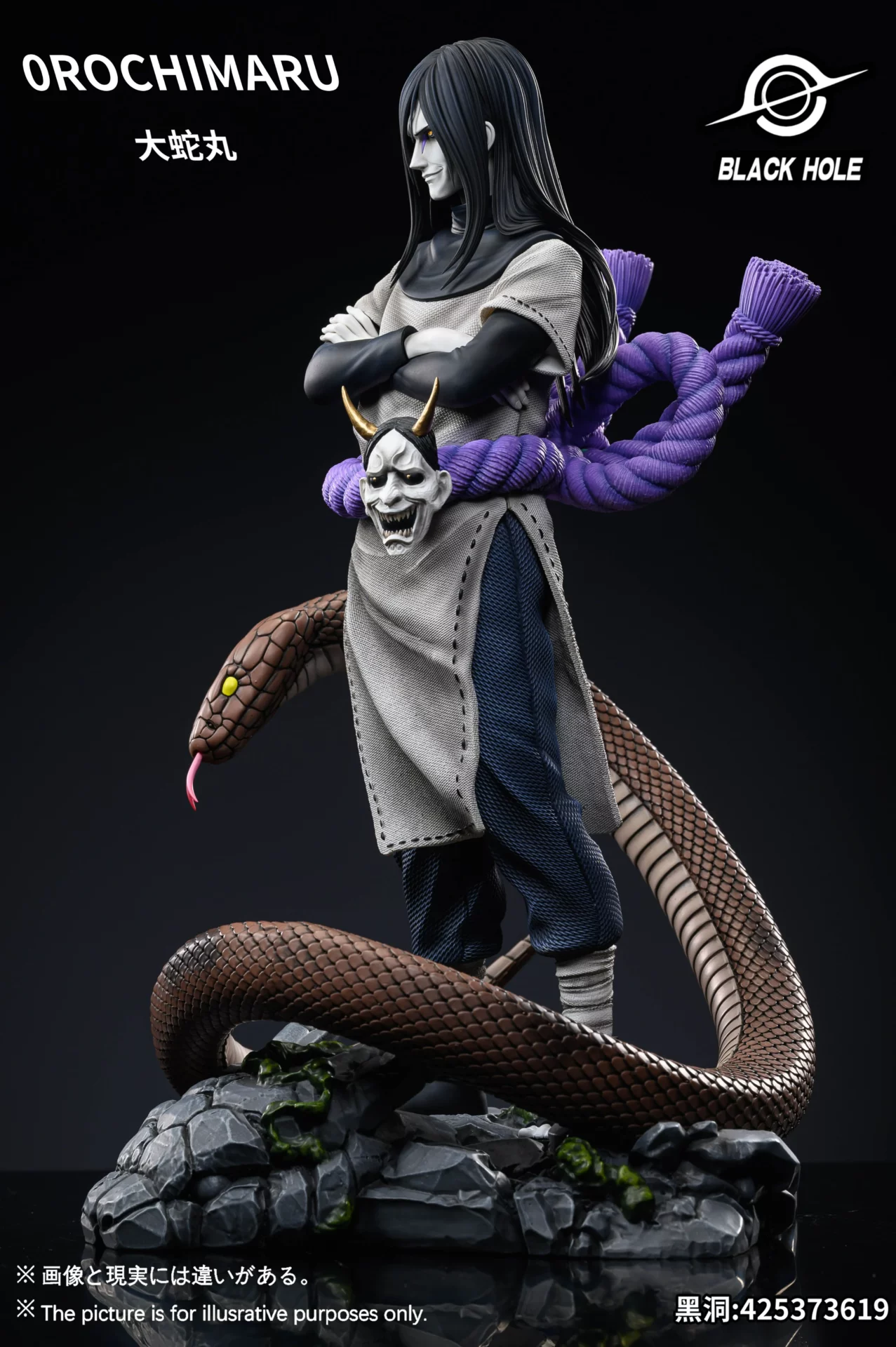 With black long hair, golden vertical slit pupils, eye shadow extending to the sides of his nose, pale skin, and teal-blue hook-shaped earrings, he exudes a sinister aura. Even through the process of reincarnation, he continues to disguise himself in his original appearance.
His attire is intricately depicted, especially the gradient layers of color. The depiction not only includes the details of folds but also features gradual shading.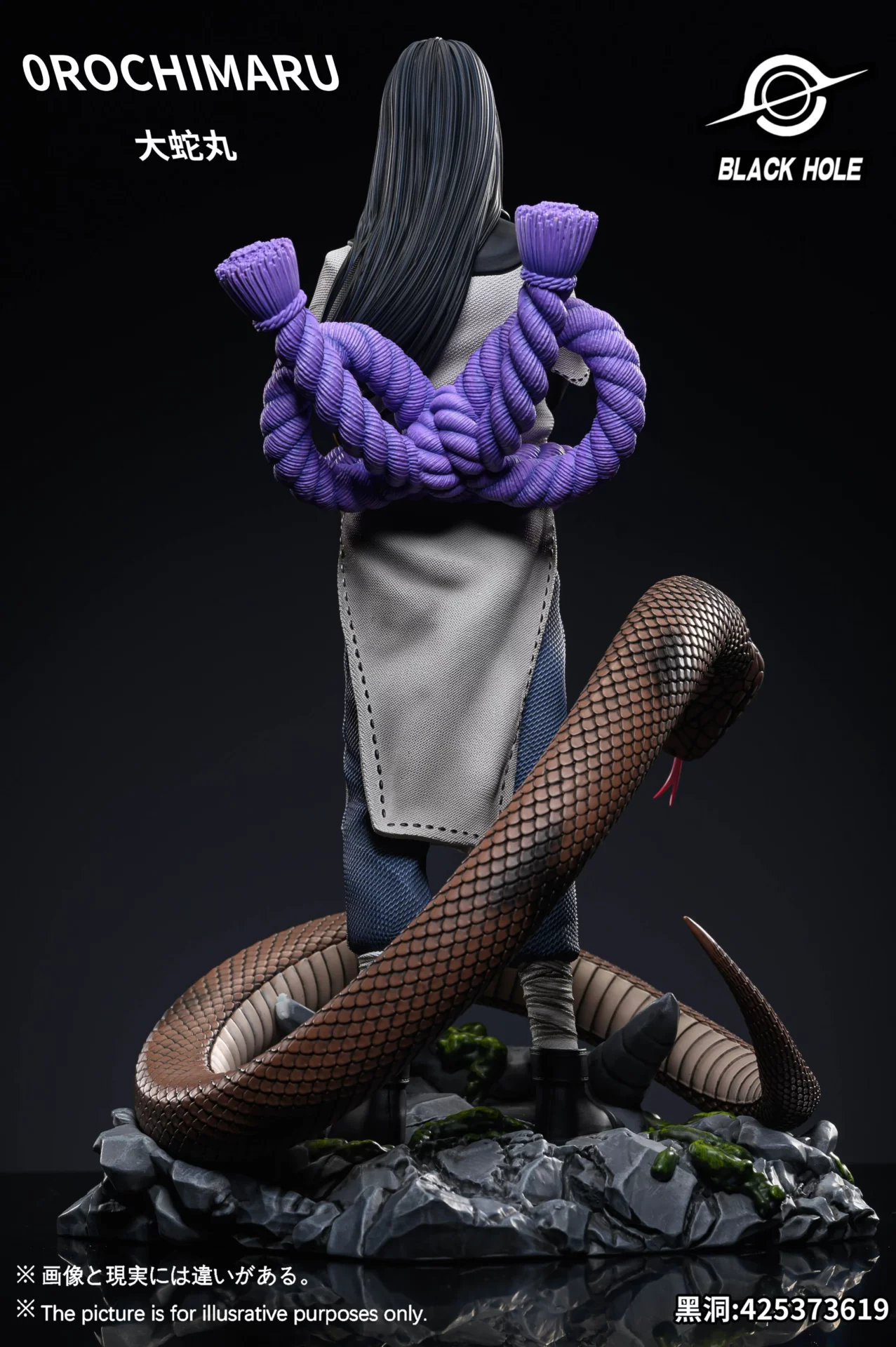 He wears a coarse hemp rope, known as "narezushi," which carries symbolism and heritage in Japan. Sumo wrestlers in Japan often wear such a rope around their waist. As the highest rank in sumo, "Yokozuna" is equivalent to the peak of the sumo world.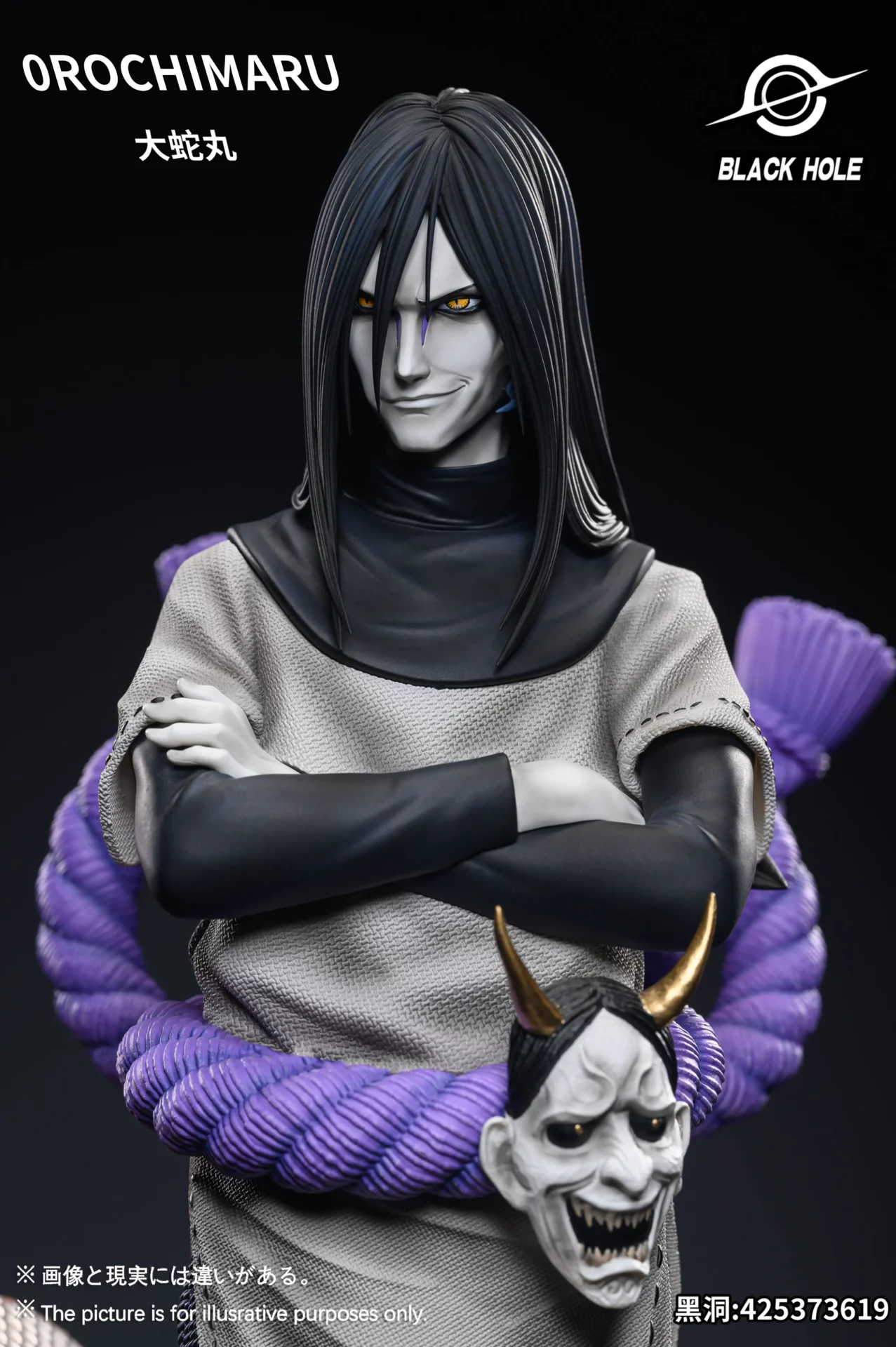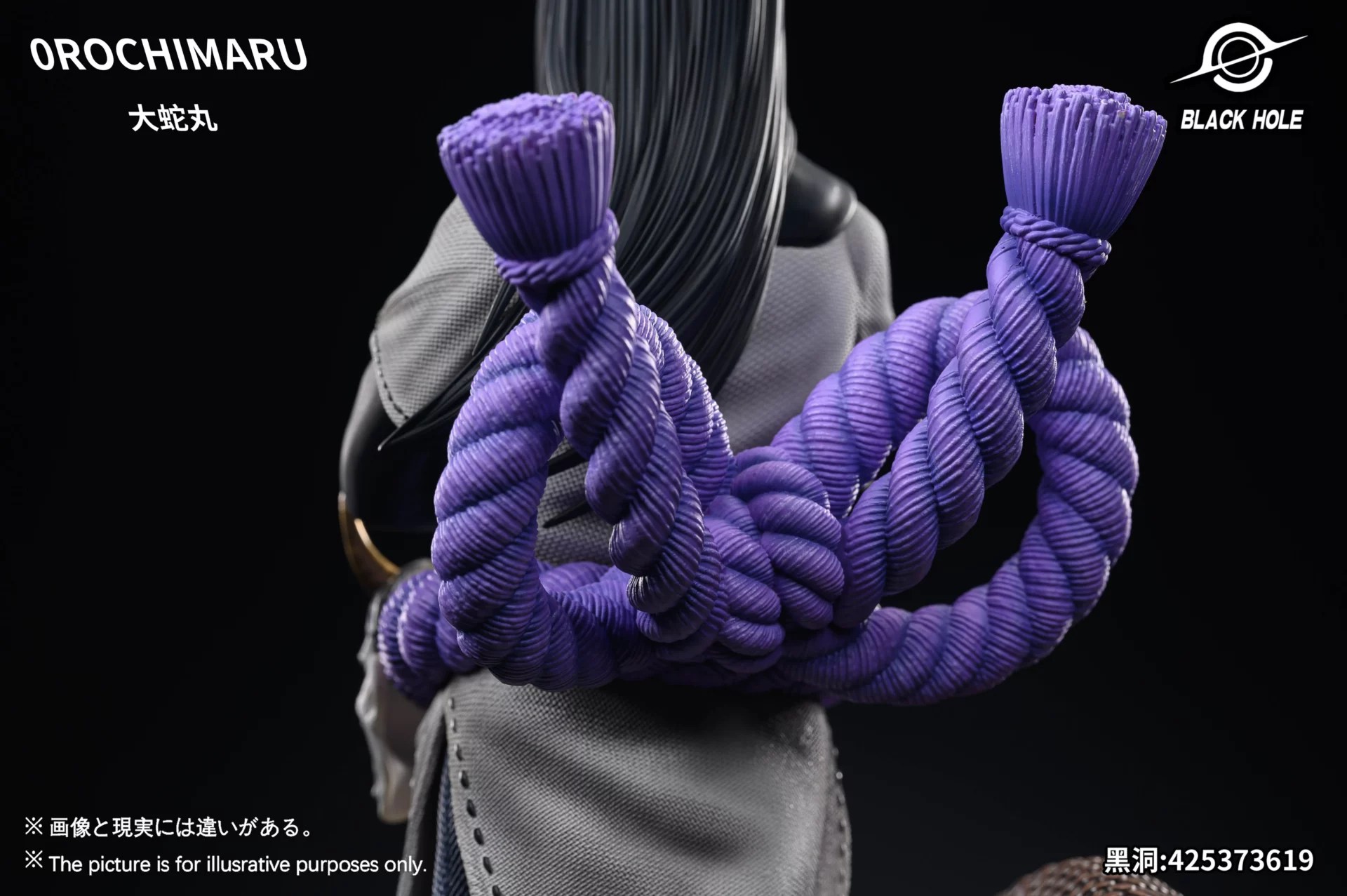 Very few individuals in Japan achieve the rank of Yokozuna, and only those of this rank are qualified to wear the rope around their waist. Thus, for Orochimaru, an exceptional presence in the world of "Naruto," wearing the rope around his waist is a prominent characteristic.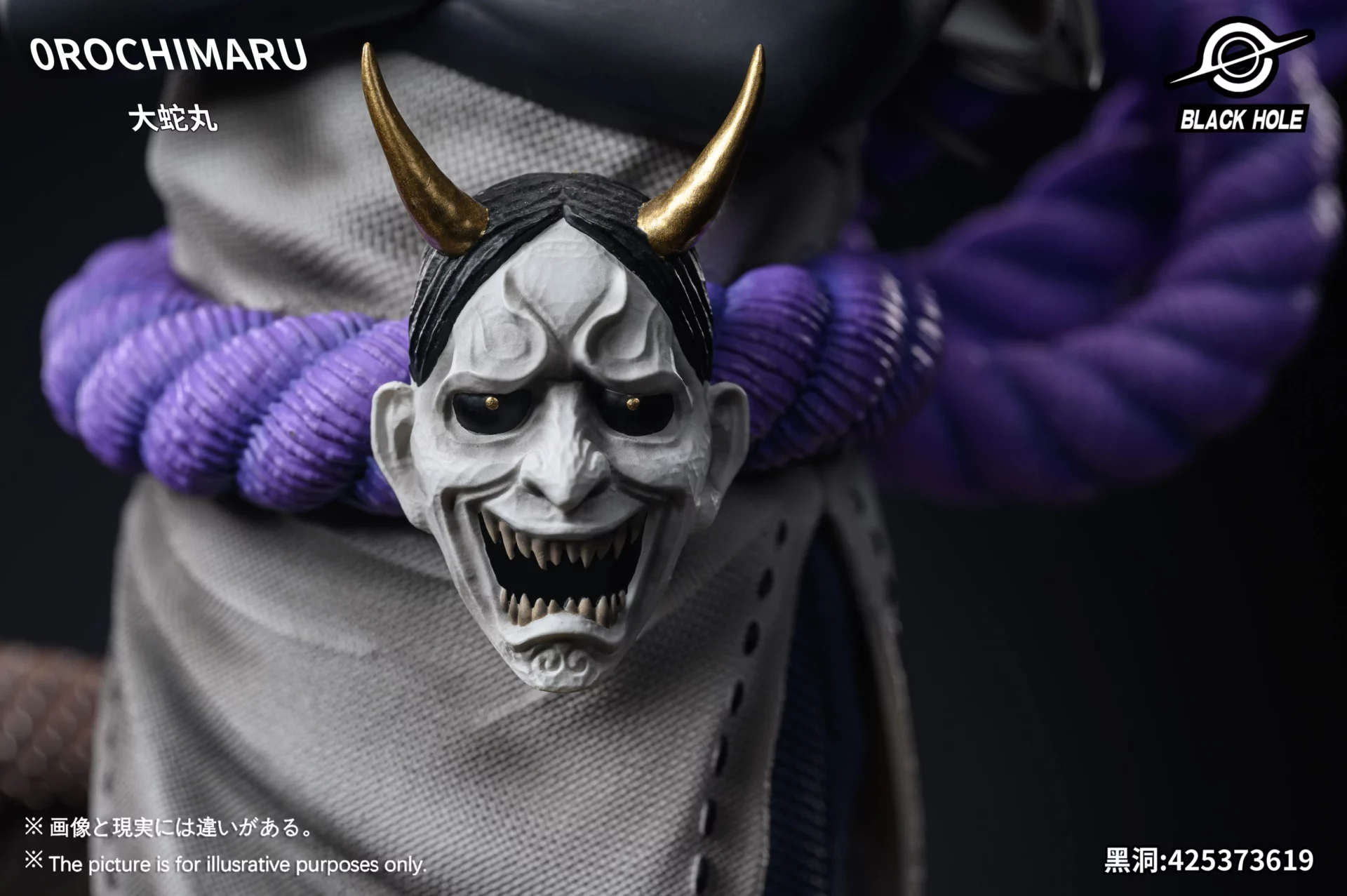 The detailed depiction of the snake texture on the platform and the realistic color and texture of the rocks are notable.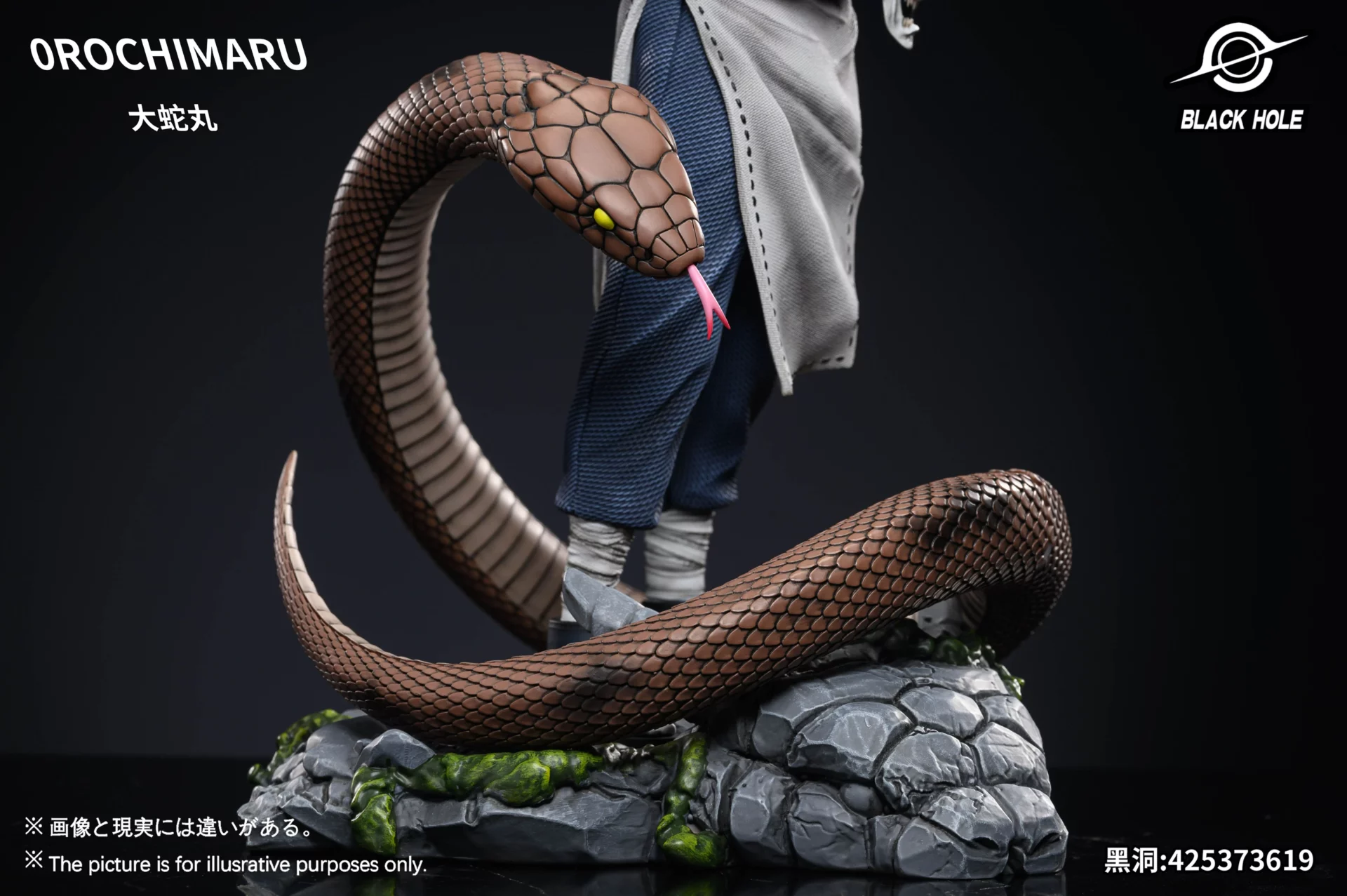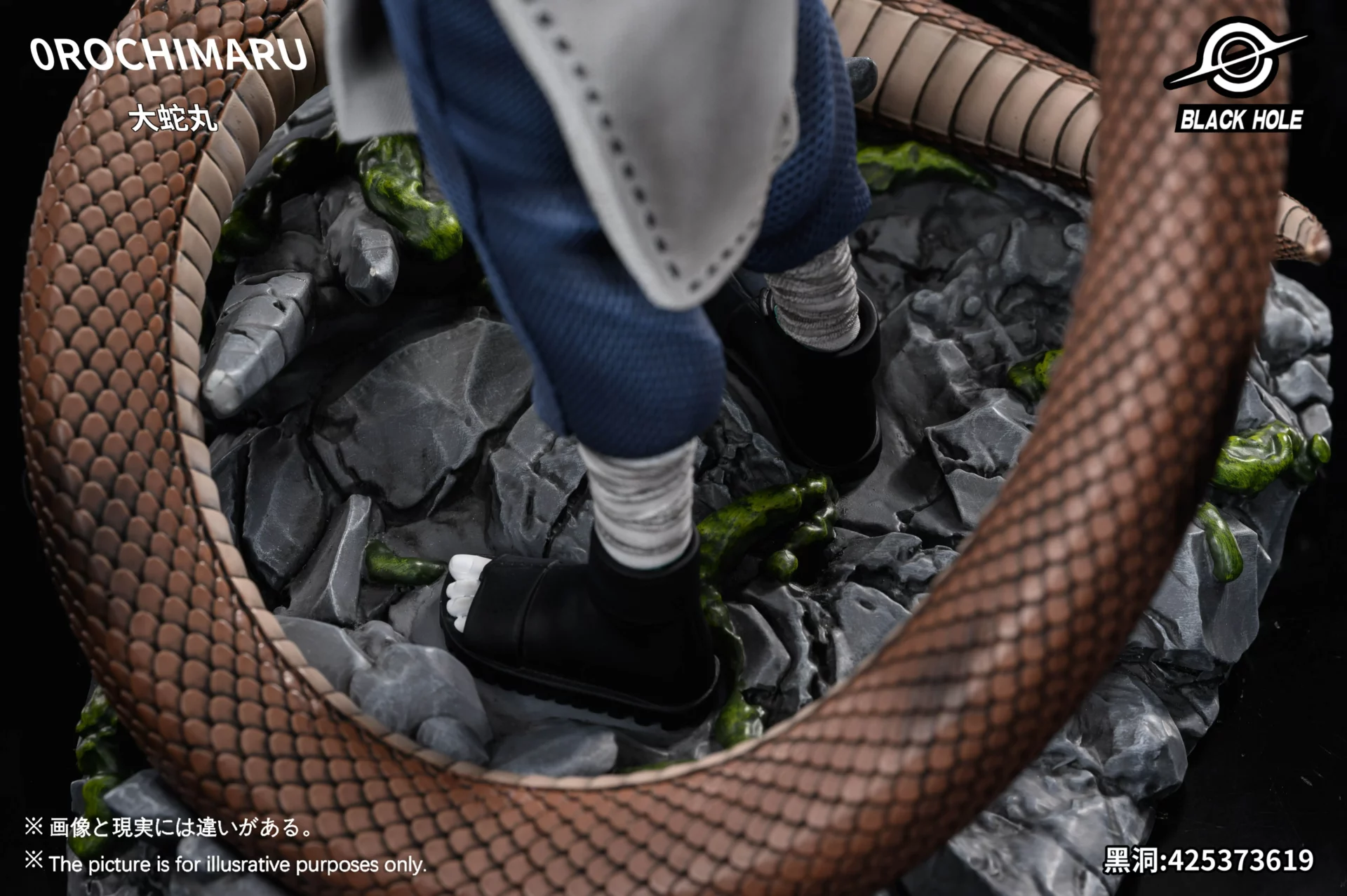 For those who are interested, take action now!