Power & Pochita – ZaoHua Studio
Power & Pochita – ZaoHua Studio: Power, the character from the manga "Chainsaw Man" and its derivative works. She is a demon hunter of the Special 4th Class of the Public Safety Division, known as the "Devil of Blood." She likes cats, and her partner is also referred to as the protagonist's first friend.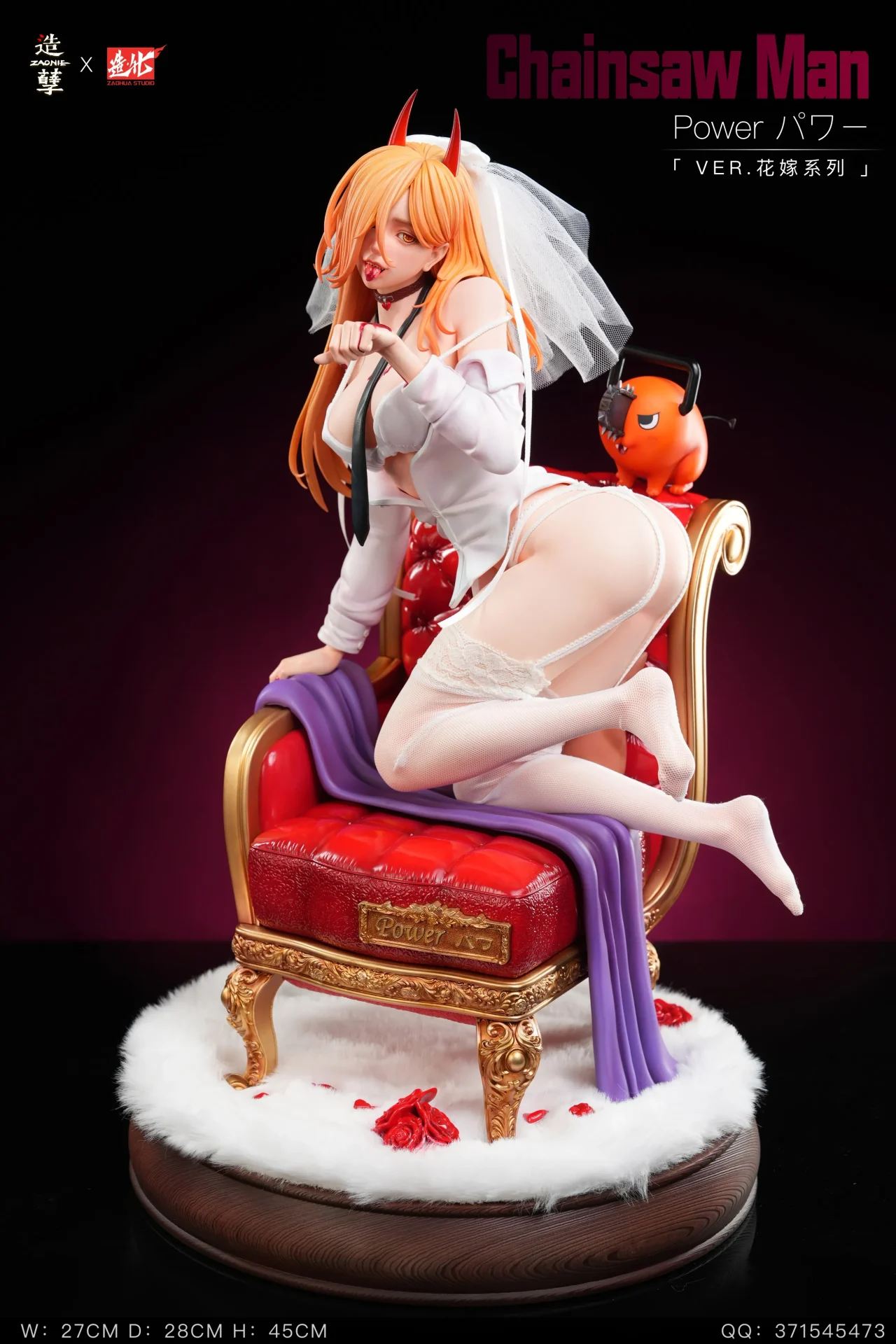 Dressed in a bridal gown, Power exudes the aura of an elegant older sister. Her fair skin is delicate, giving no hint of her formidable combat strength. The gown is made with high-quality materials.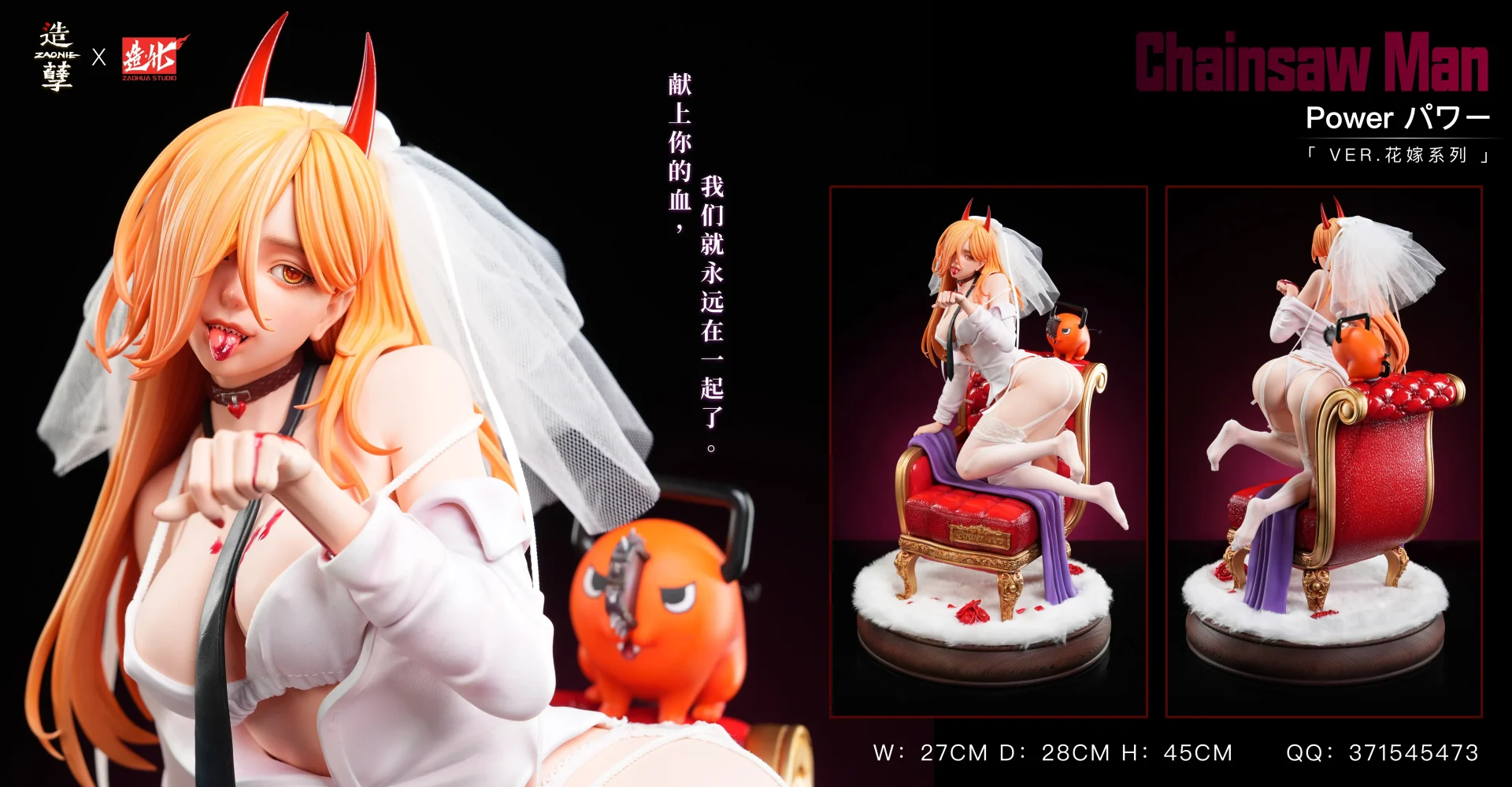 The realistic texture of her skin, the intricate facial sculpting, and the vibrant three-dimensional makeup are all worth admiring. The depiction of the collarbone and veins on her neck is exceptionally detailed.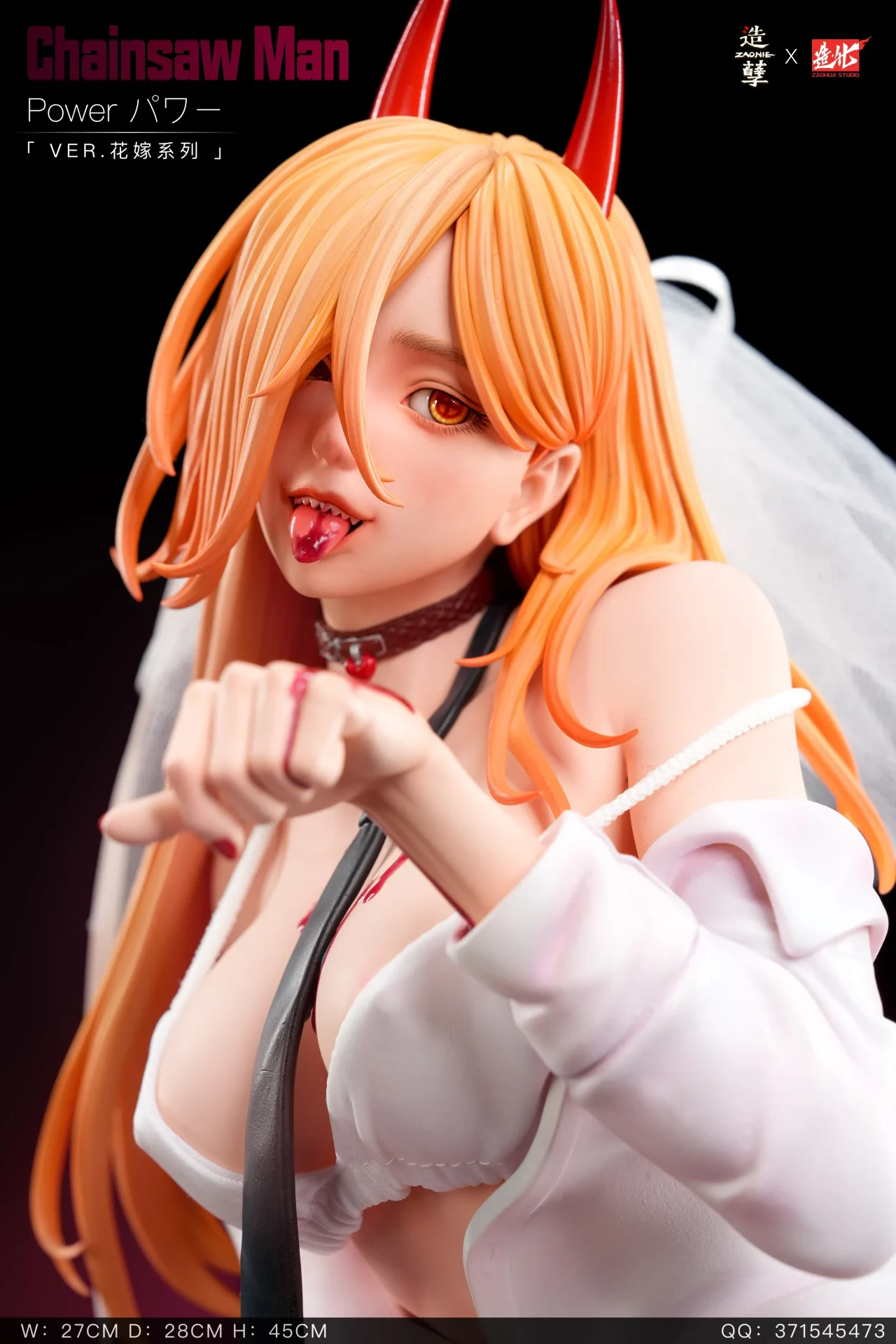 Her clear, bright orange eyes are captivating up close. The subtle blush on her cheeks and the meticulous sculpting of her hands, including the realistic portrayal of the gaps between her fingers and the veins on her wrists, are well-executed.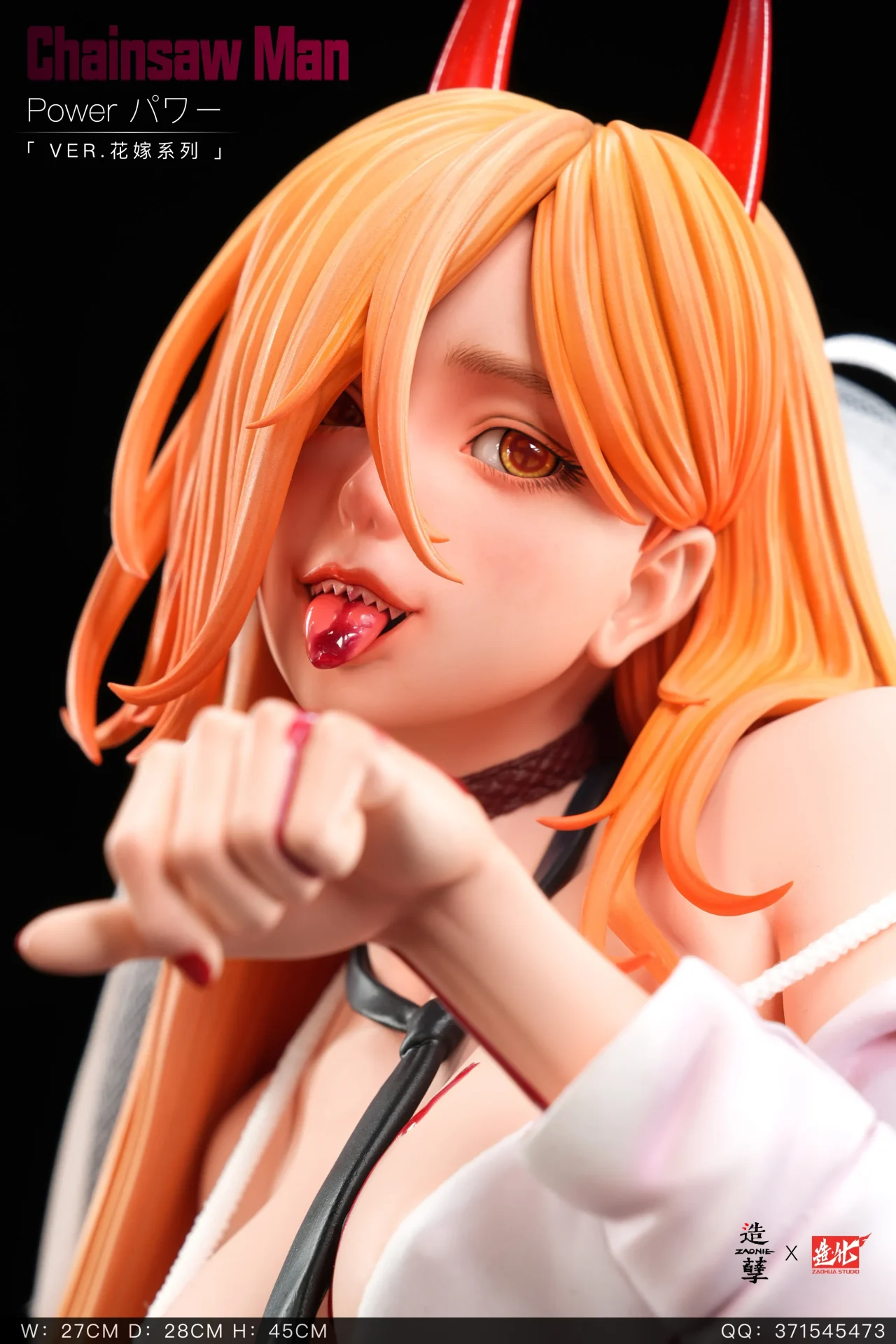 The exposed parts of her body are painted with a flesh-toned finish, which accentuates the contours of her legs. The wrinkles and textures on the soles of her feet are also carefully crafted. The colors and textures have been meticulously considered to achieve a lifelike appearance.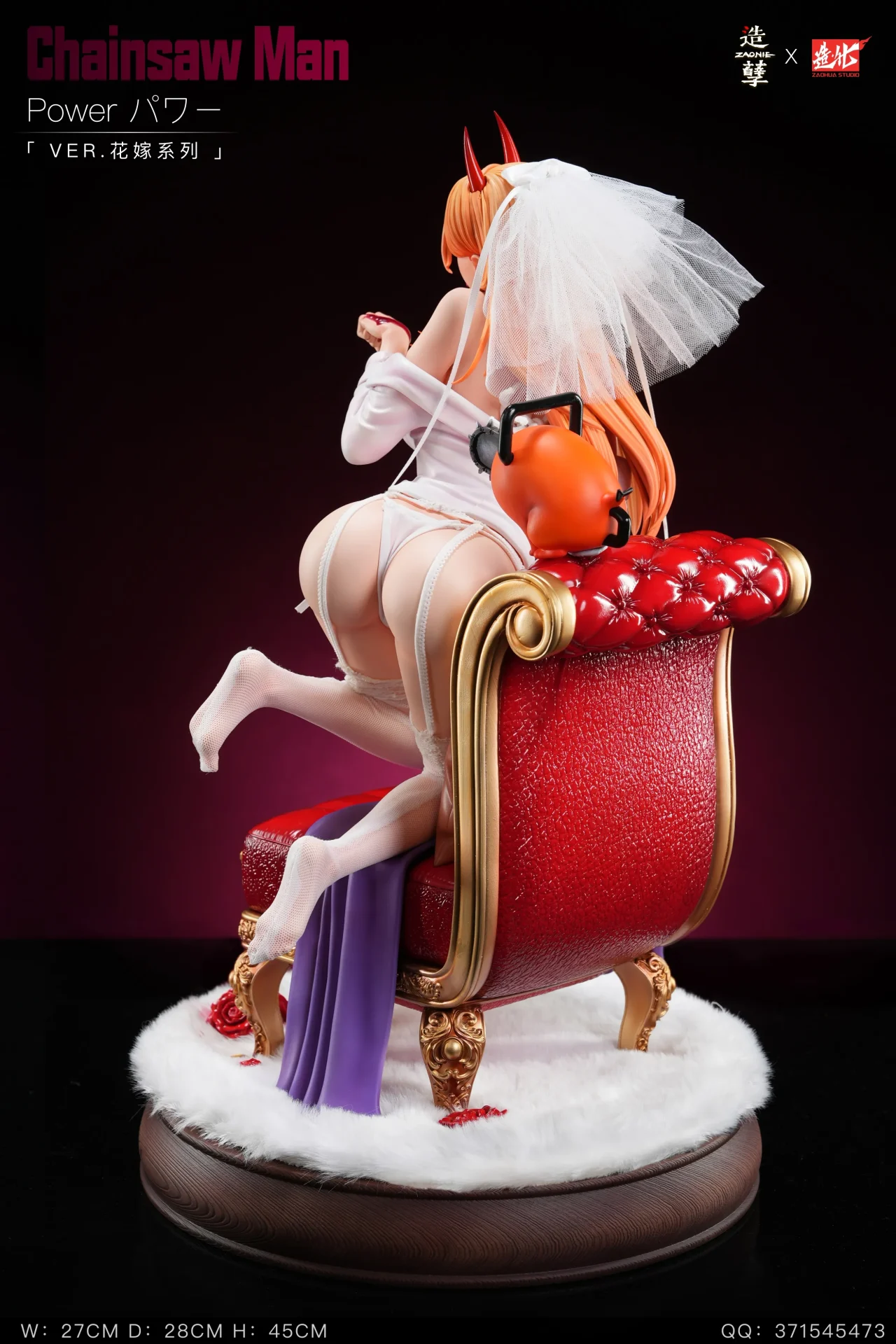 Additionally, the optional accessory, Pochita, is incredibly adorable. Seeing Power in such a mature outfit makes her cheeks blush slightly.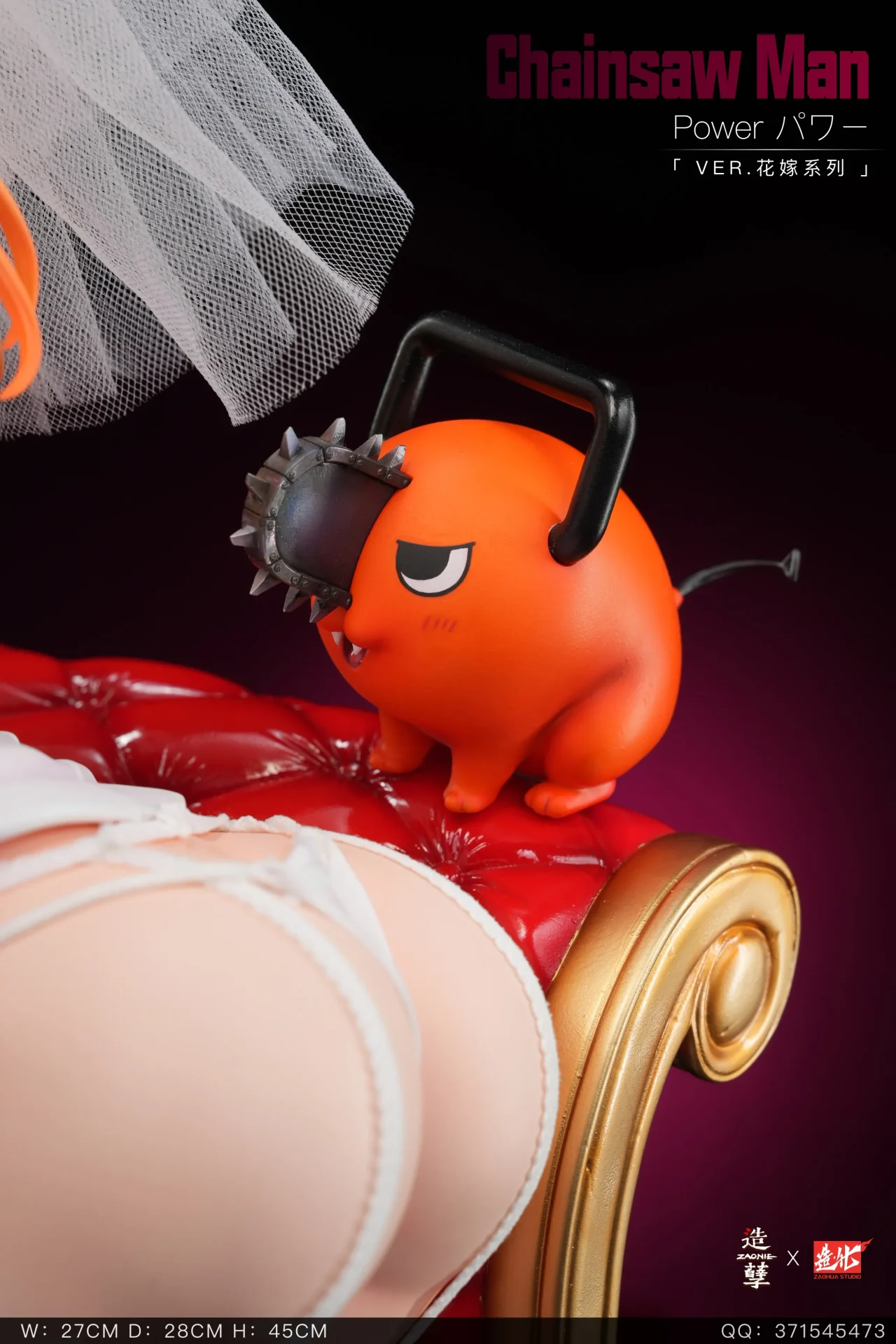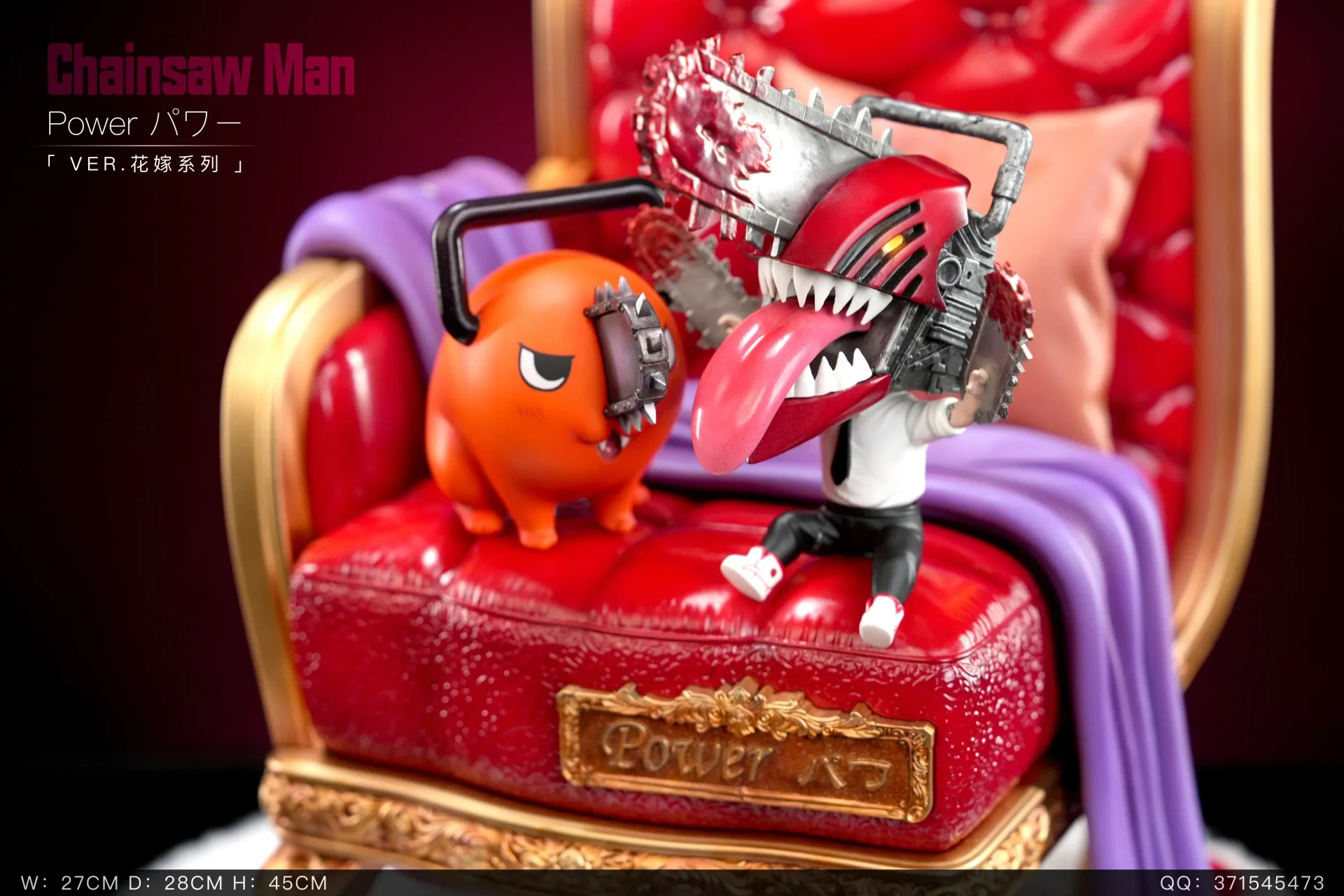 Overall, this figure has a high level of accuracy in capturing the essence of the character from the manga. Fans who love Power should act quickly and get their hands on it!
Click here for news on other exciting Chainsaw Man products!