Sasha and Rei – Pocket Art Series
In this chaotic world of war and turmoil, Sasha and Rei are an indispensable duo. Sasha is an excellent marksman, while Rei is a highly skilled shieldbearer. These girls not only possess exceptional combat skills, but also have a strong will and a mutual trust that allows them to protect each other and their team no matter where or when.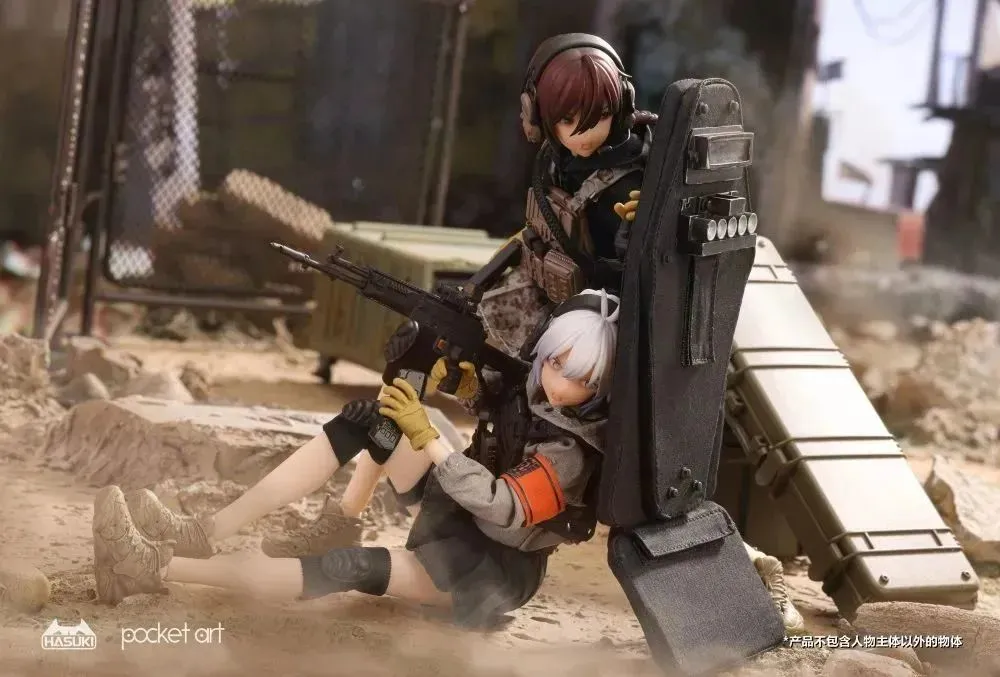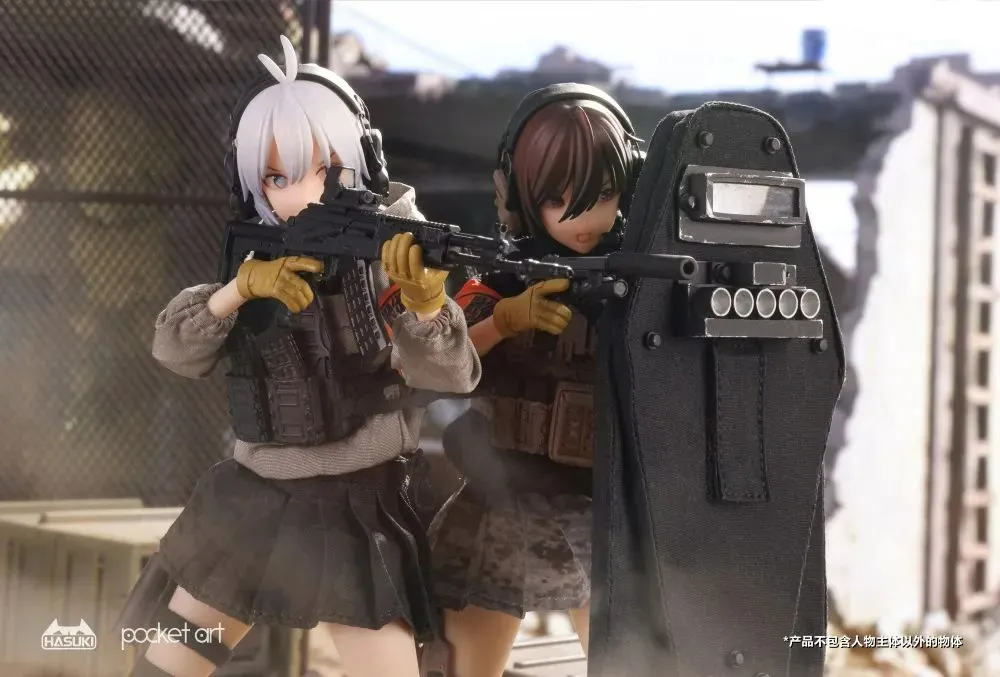 Sasha has short white hair and white pupils. She wears a gray jumpsuit jacket and a black and gold camouflage pleated skirt, as well as a tactical vest and knee pads.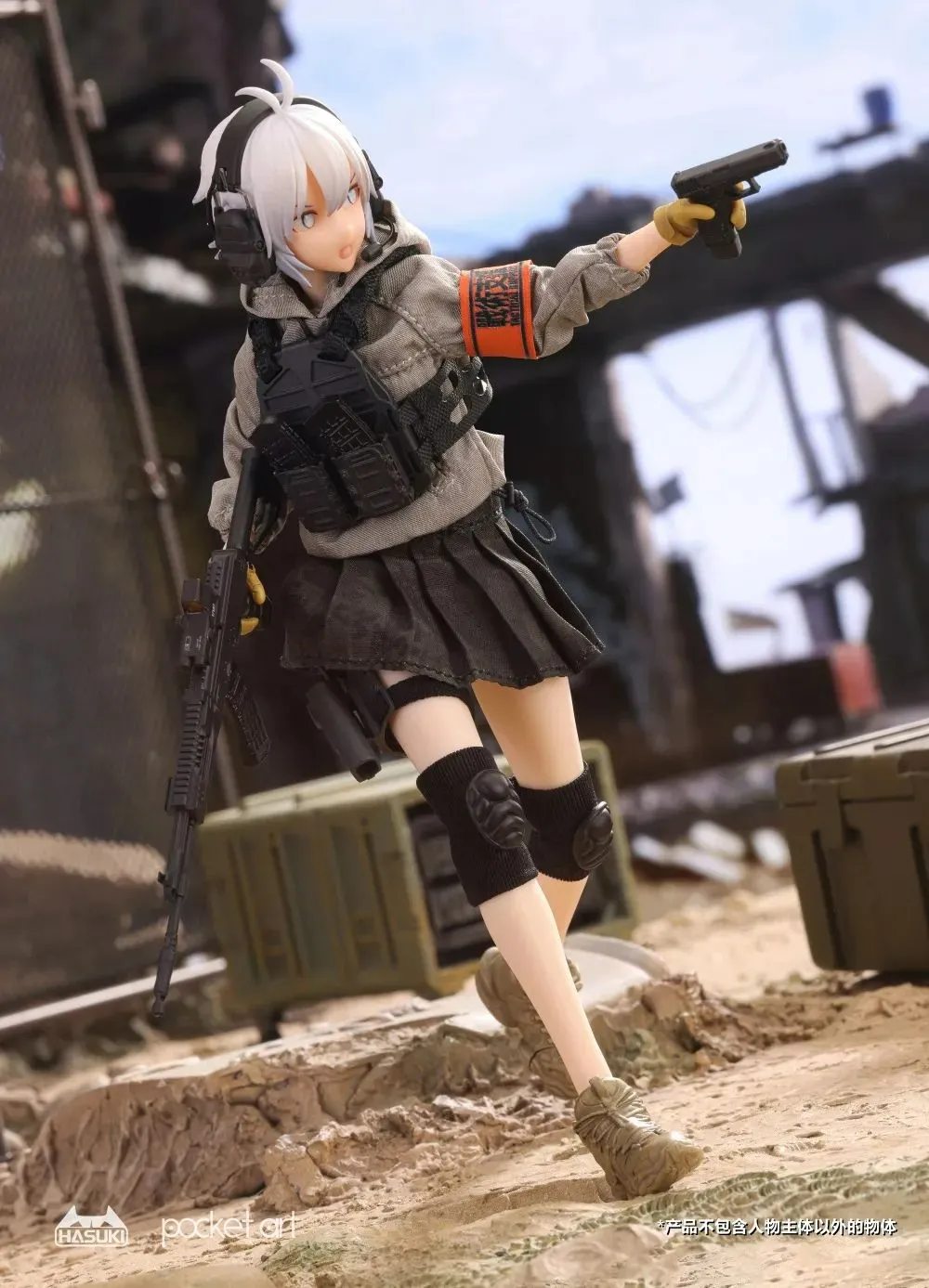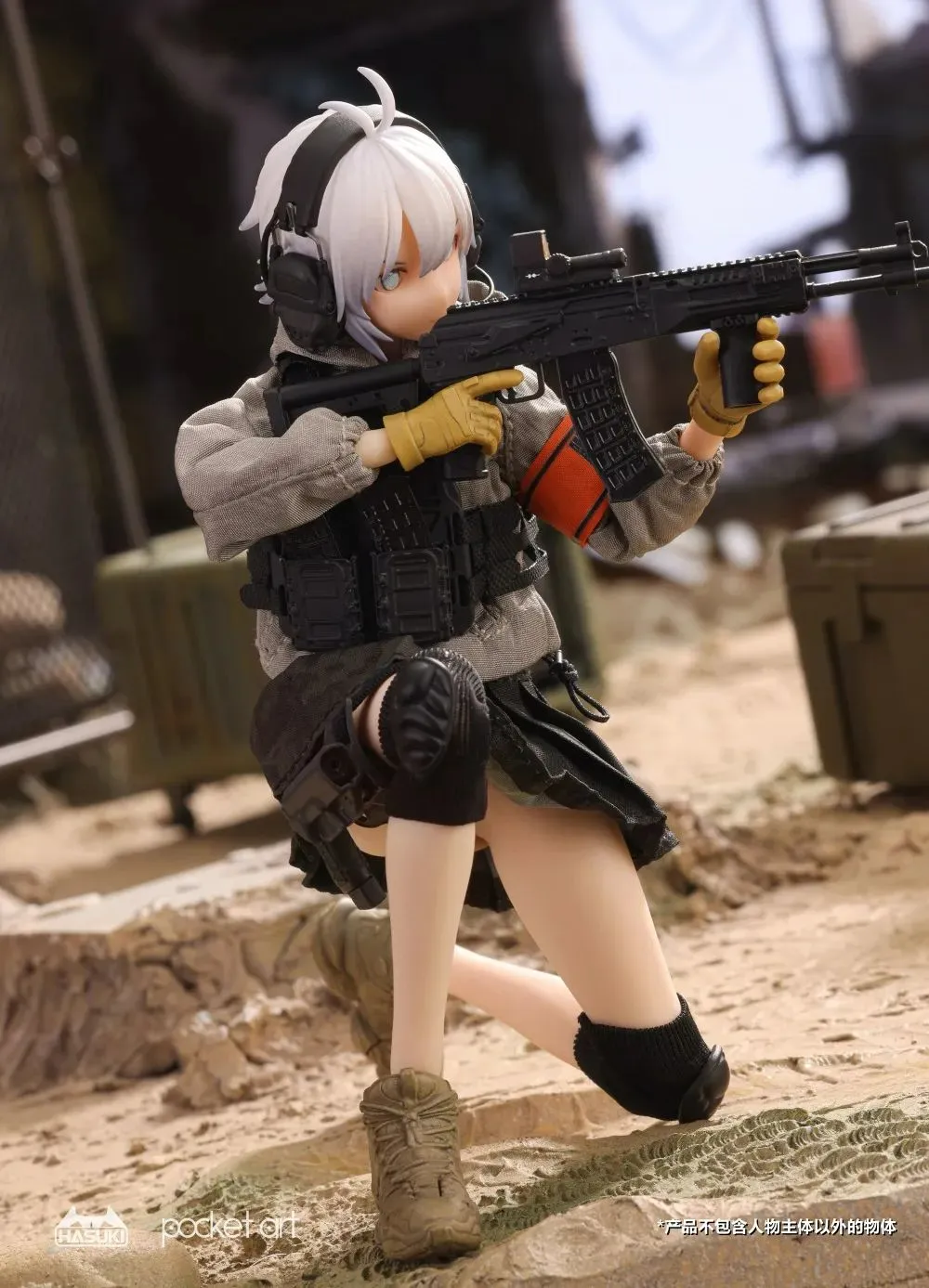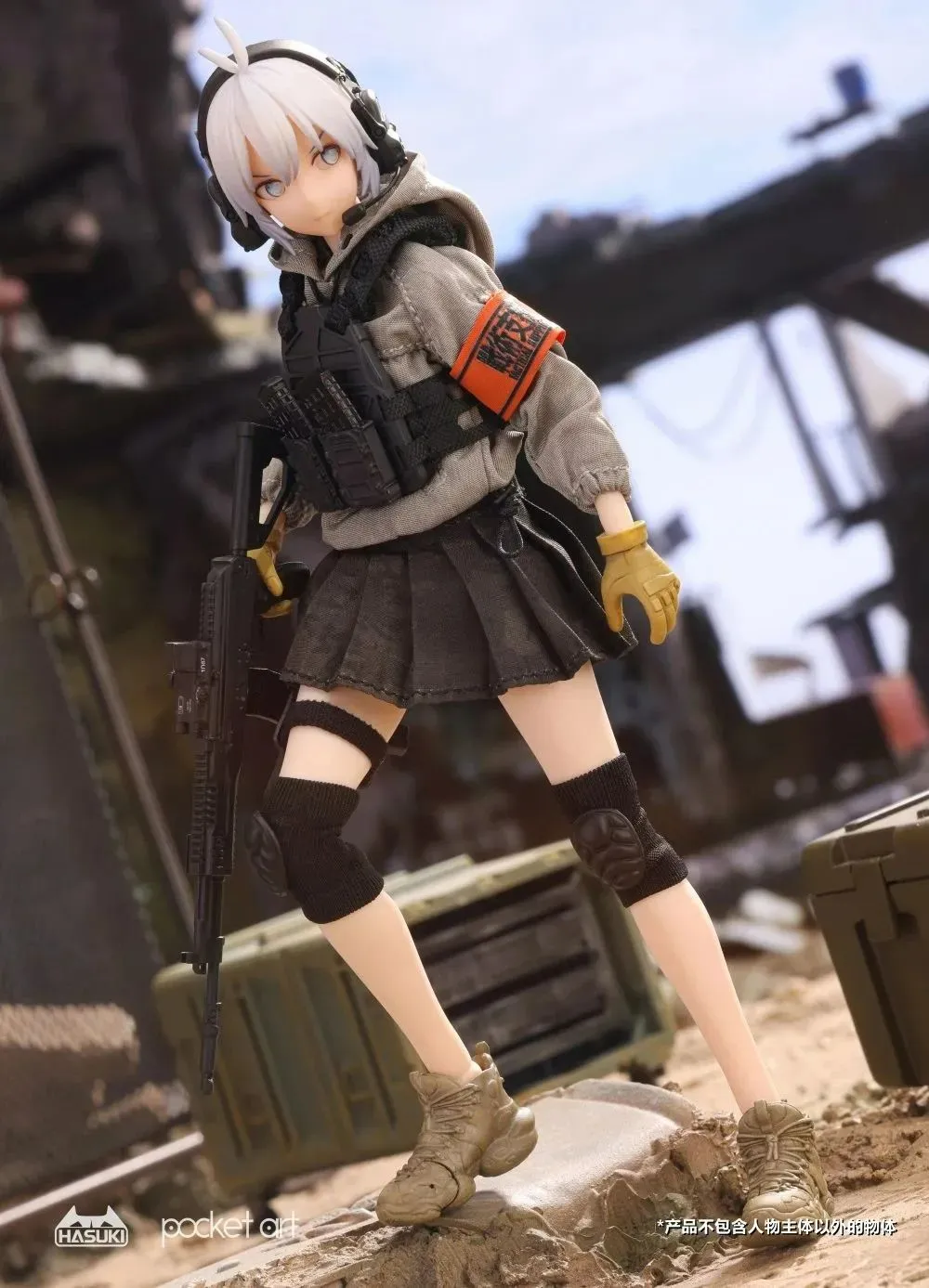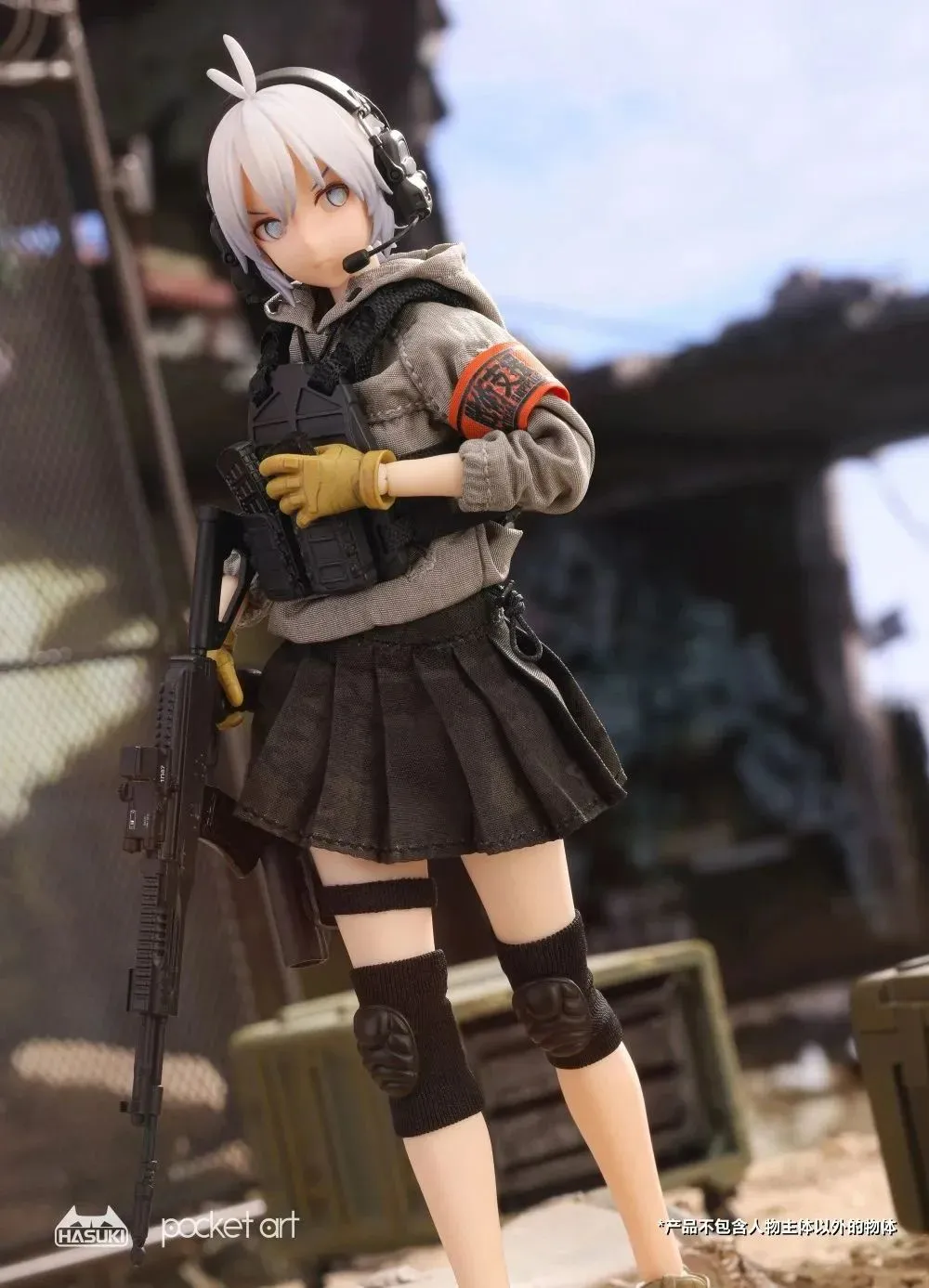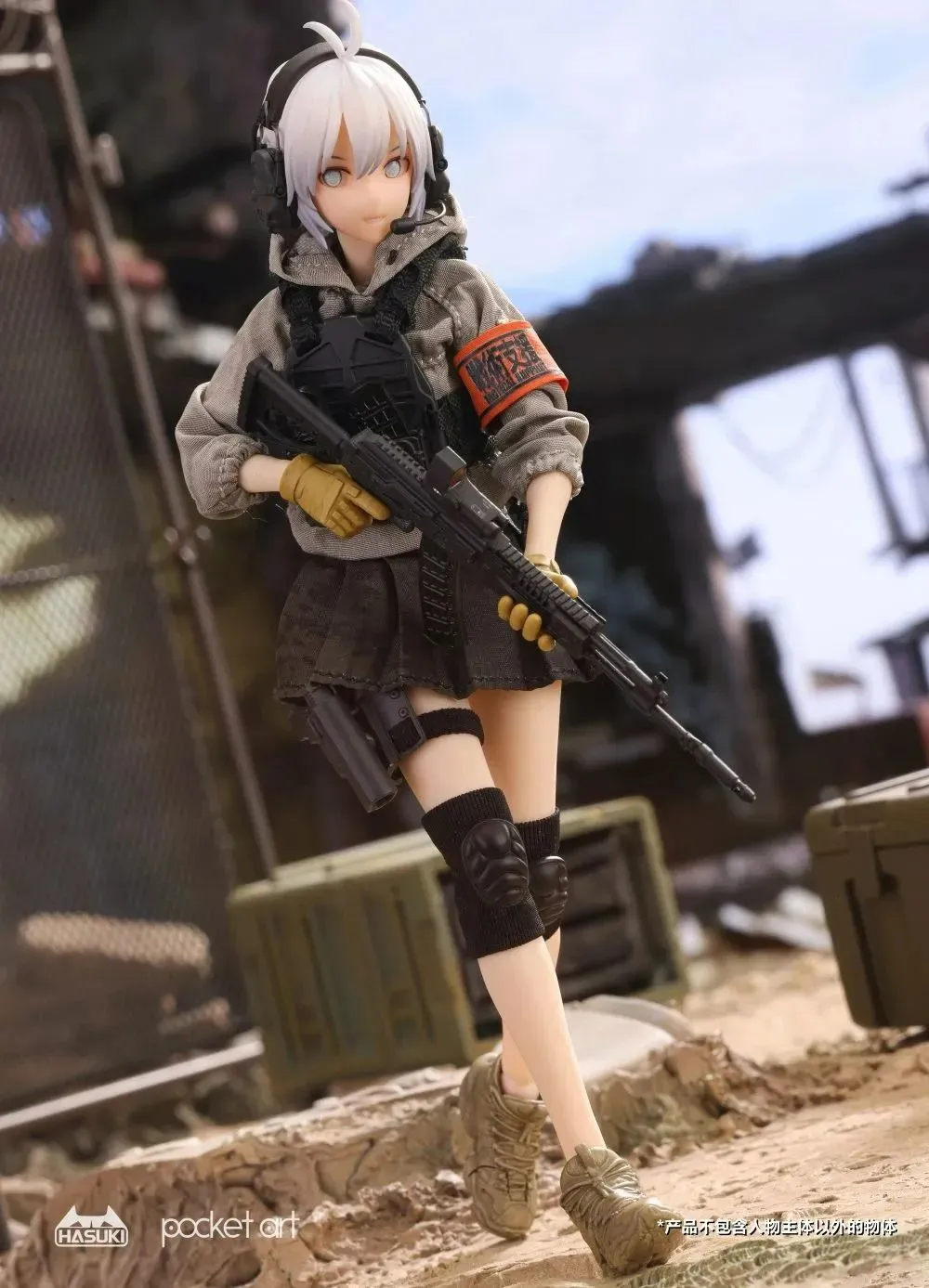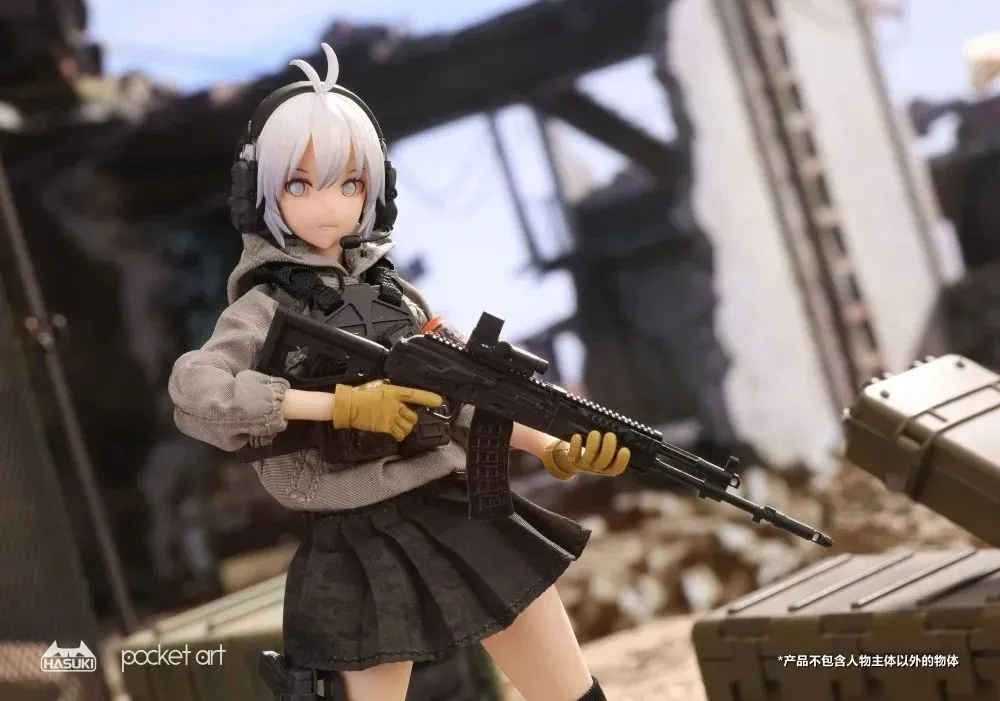 The figure comes with 3 interchangeable facial expressions, and her weapons include an AK12 assault rifle and a G17 pistol.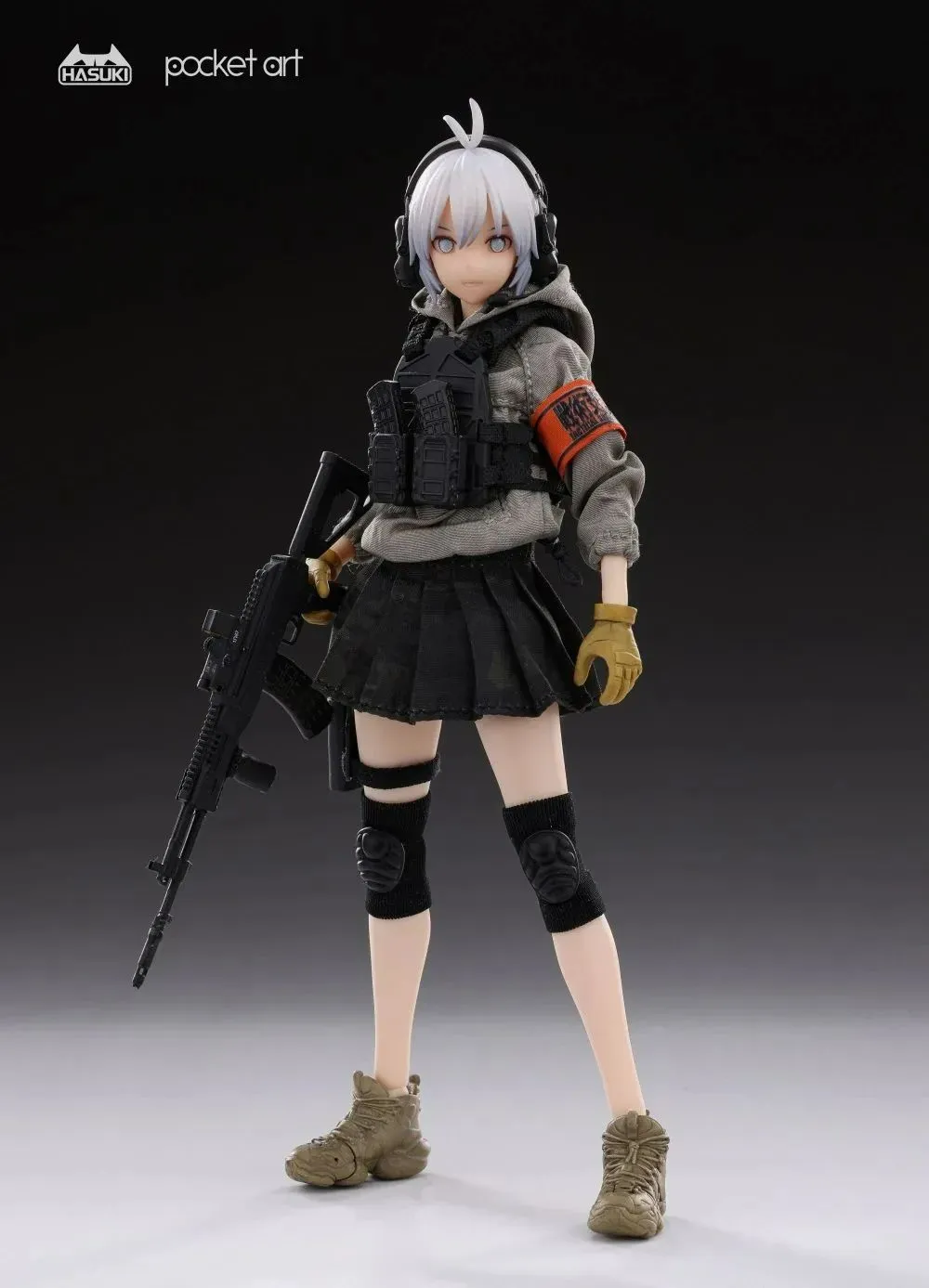 In addition, accessories such as magazines, stands, scopes, and replacement hand parts are included~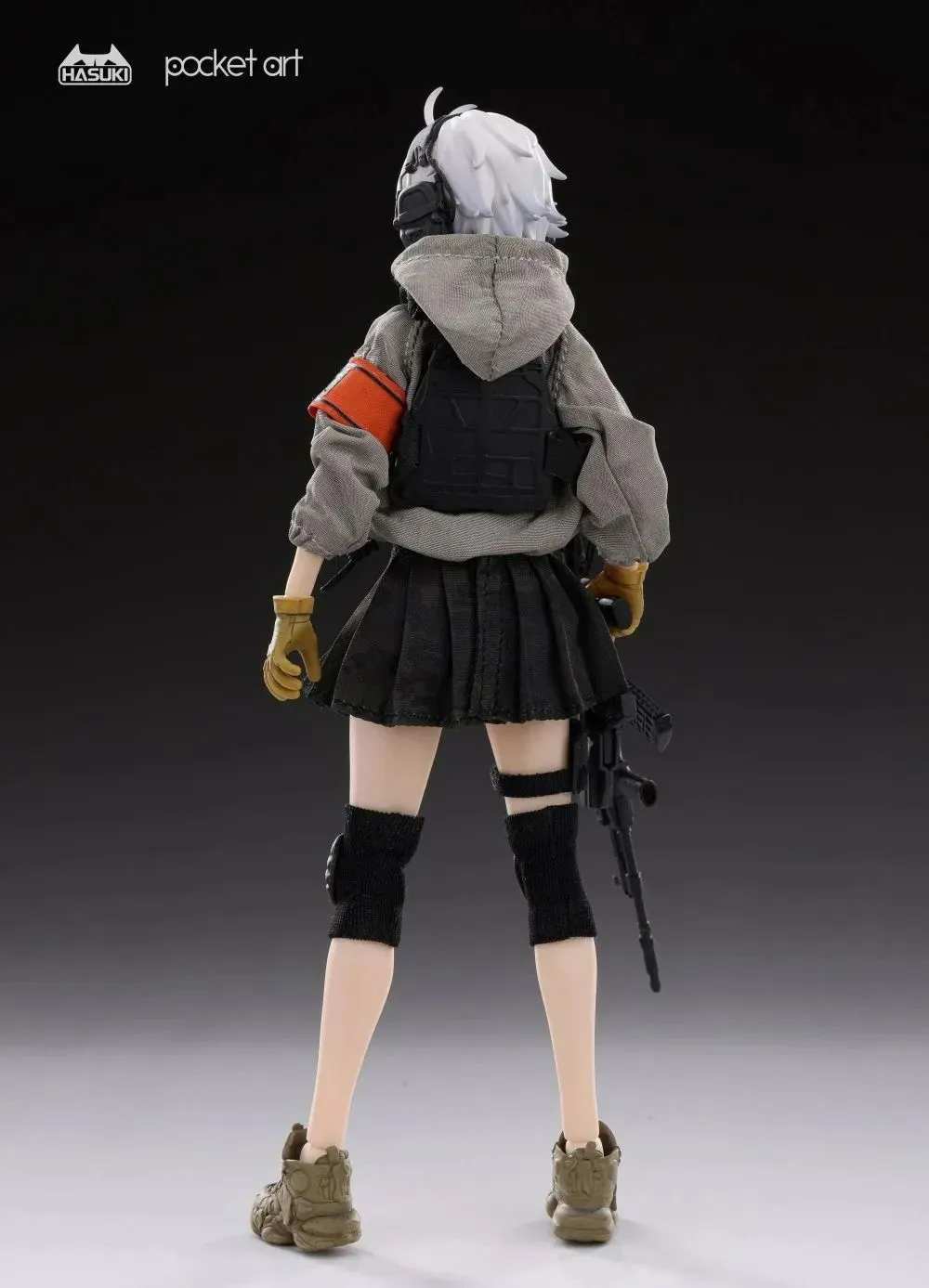 Rei has reddish-brown hair and wears a black jumpsuit jacket and a desert camouflage pleated skirt. She also wears a tactical vest and carries a large heavy shield on her back, which is connected to a single soldier comprehensive control system terminal.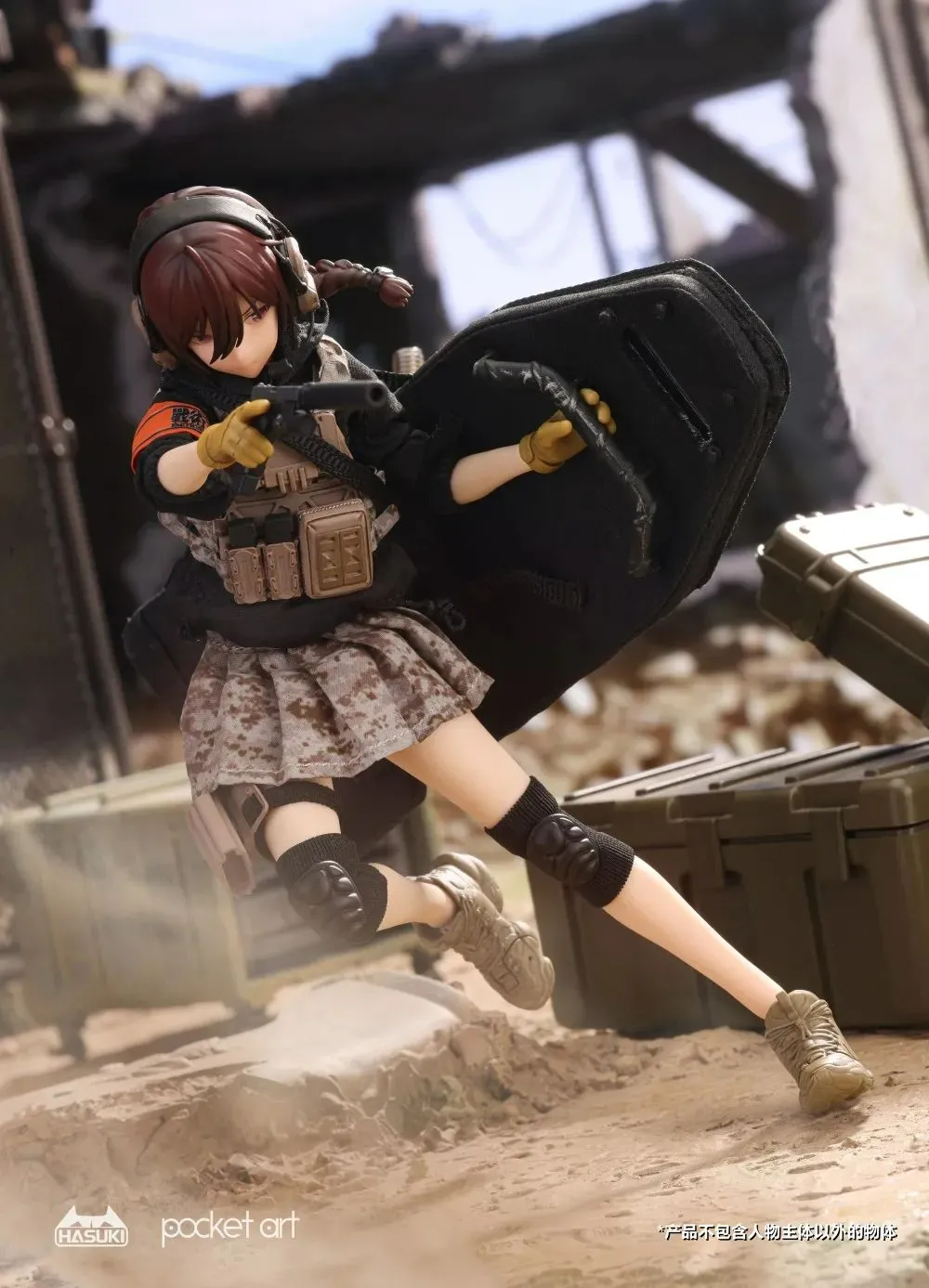 In addition, she also carries a G17 pistol with a silencer.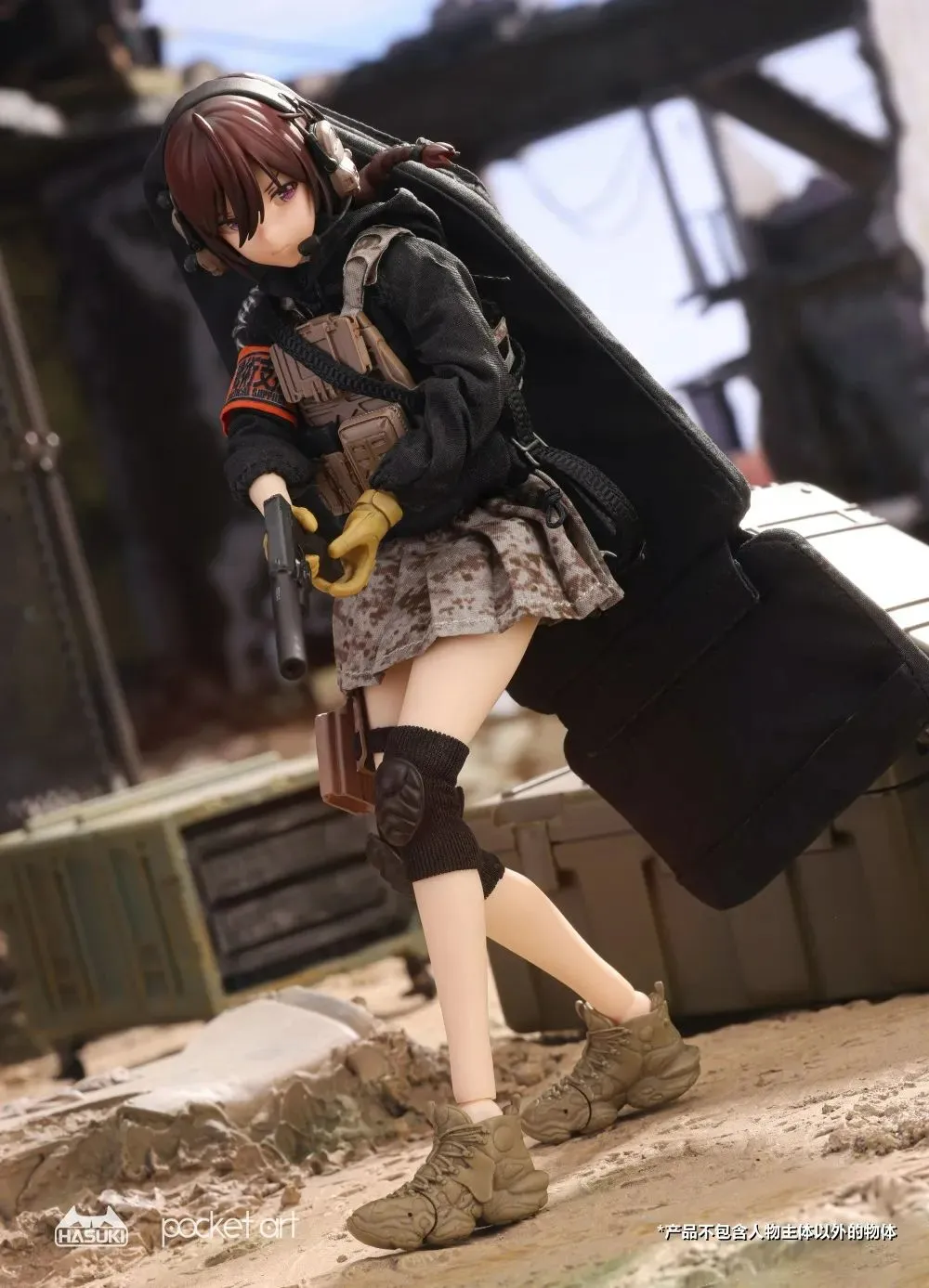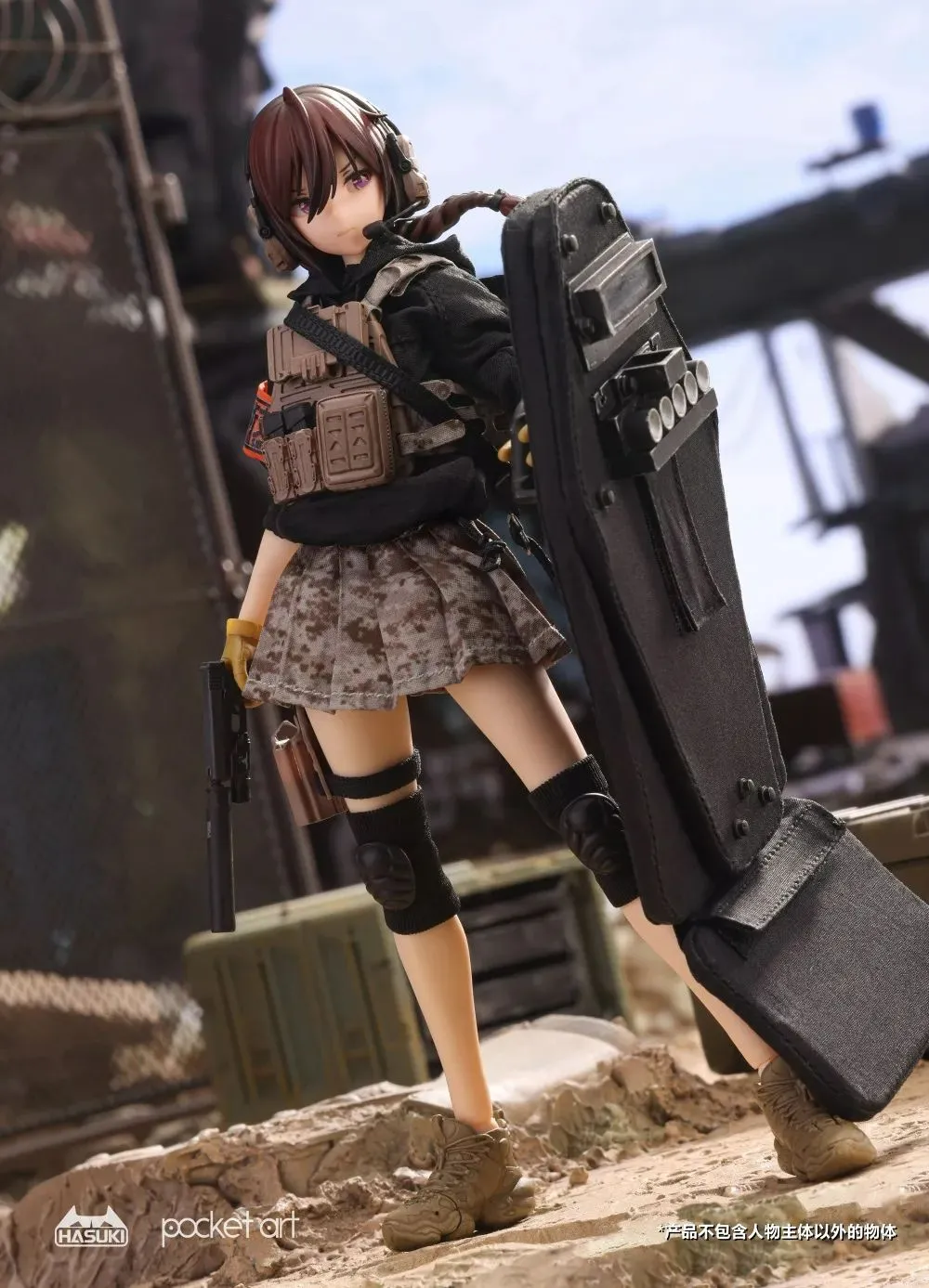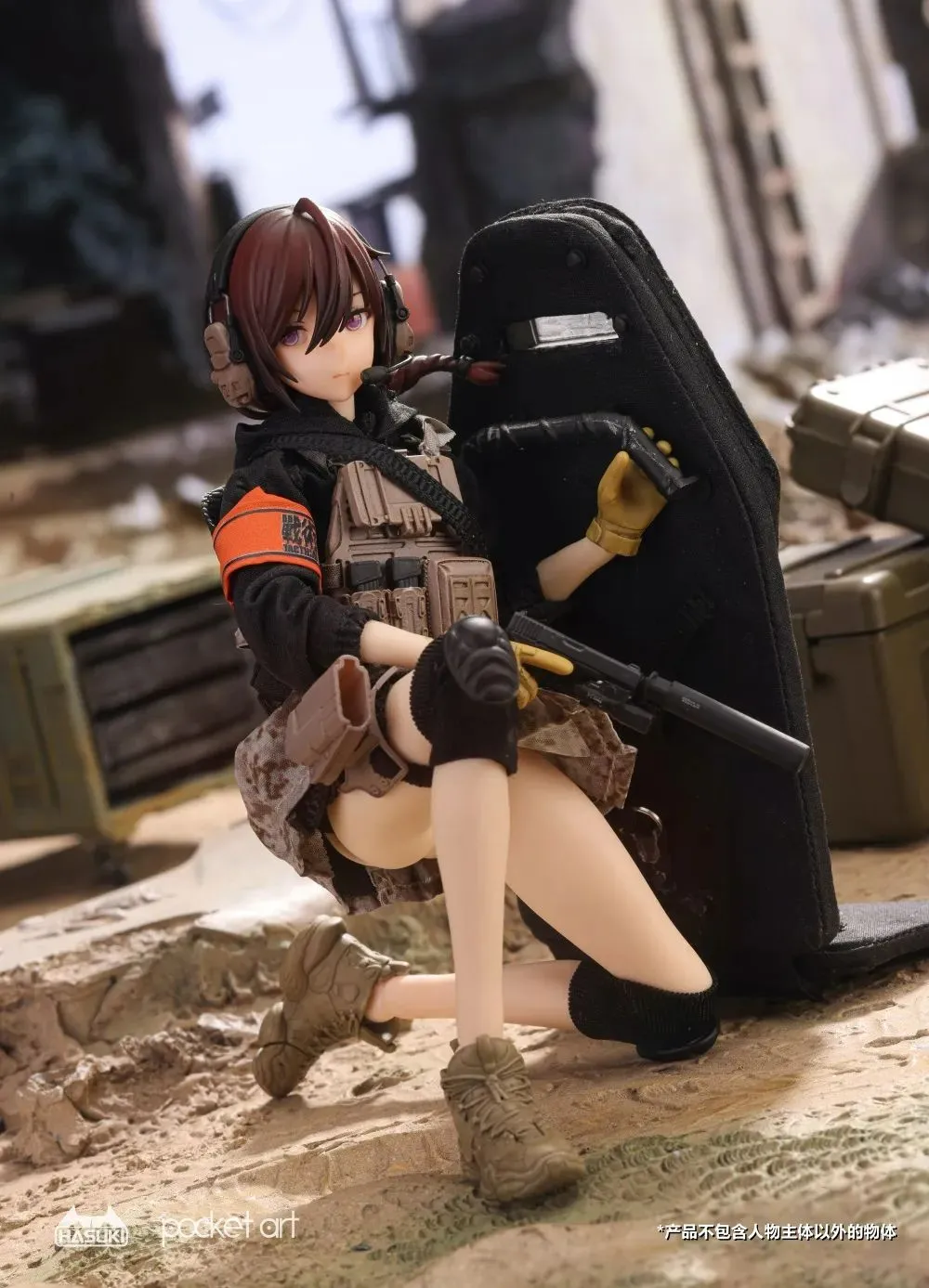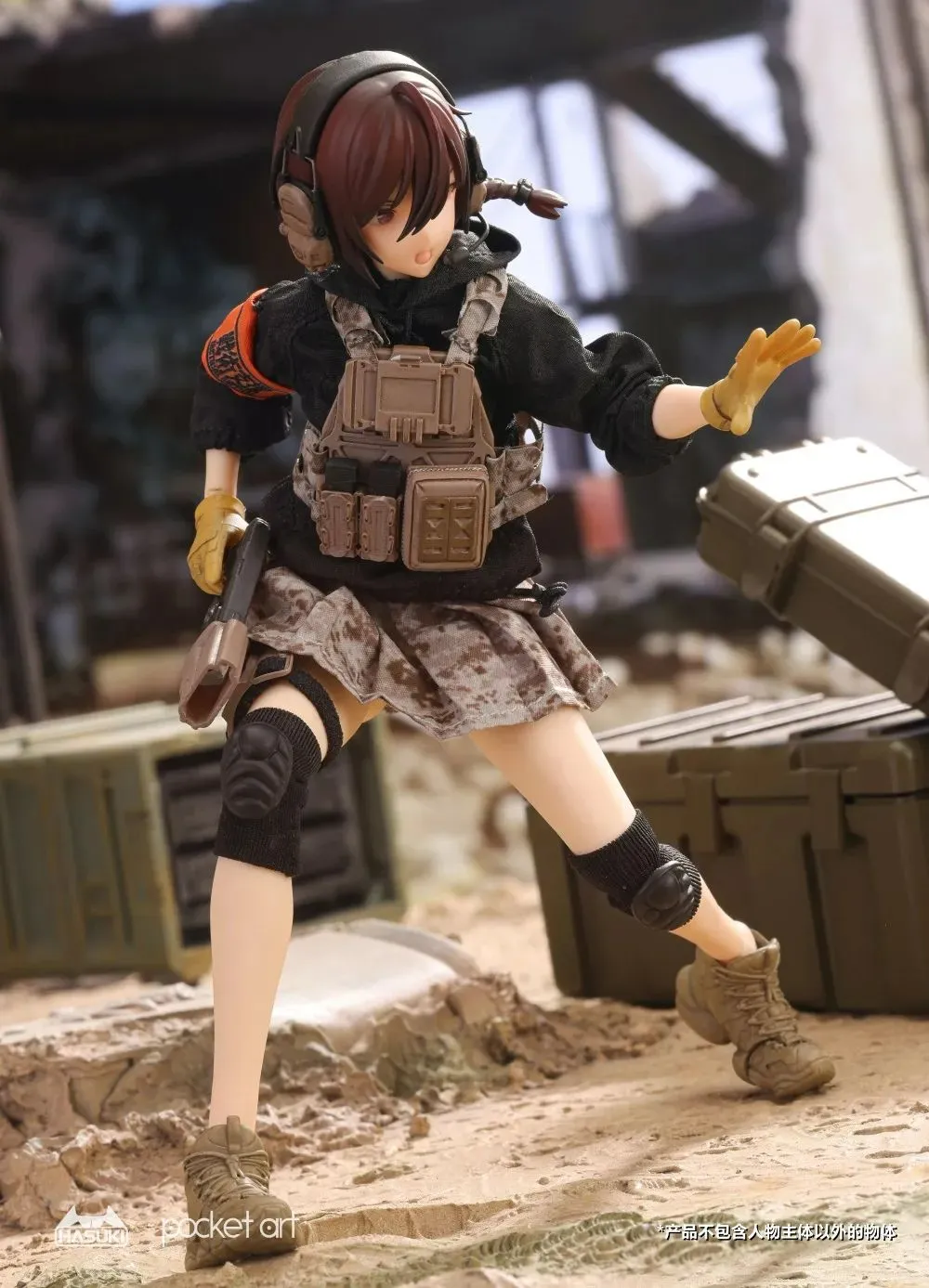 The figure also comes with 3 interchangeable facial expressions and corresponding accessories such as magazines and tactical flashlights.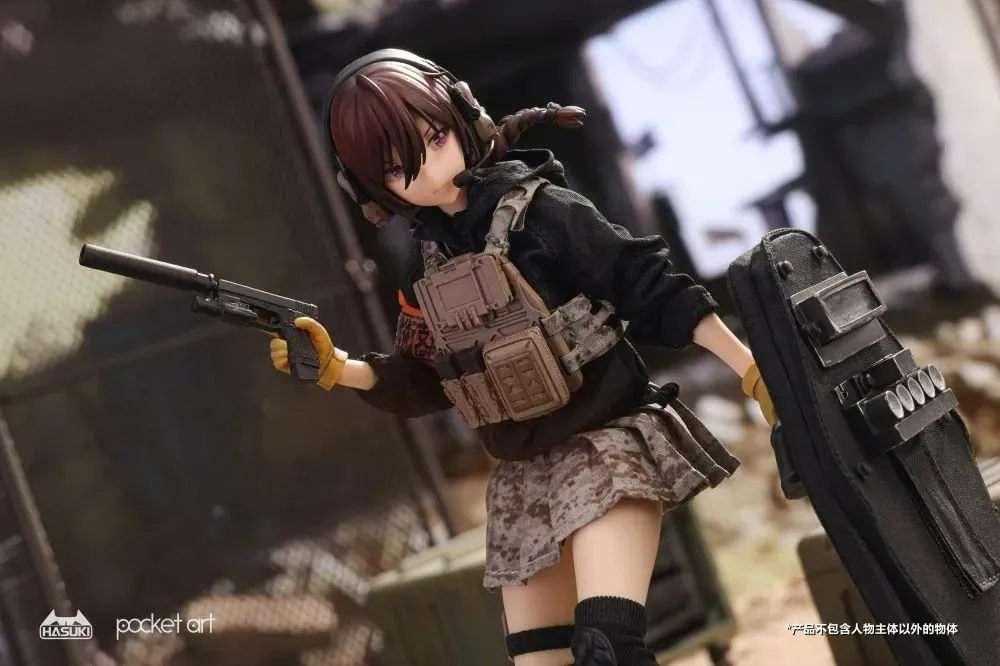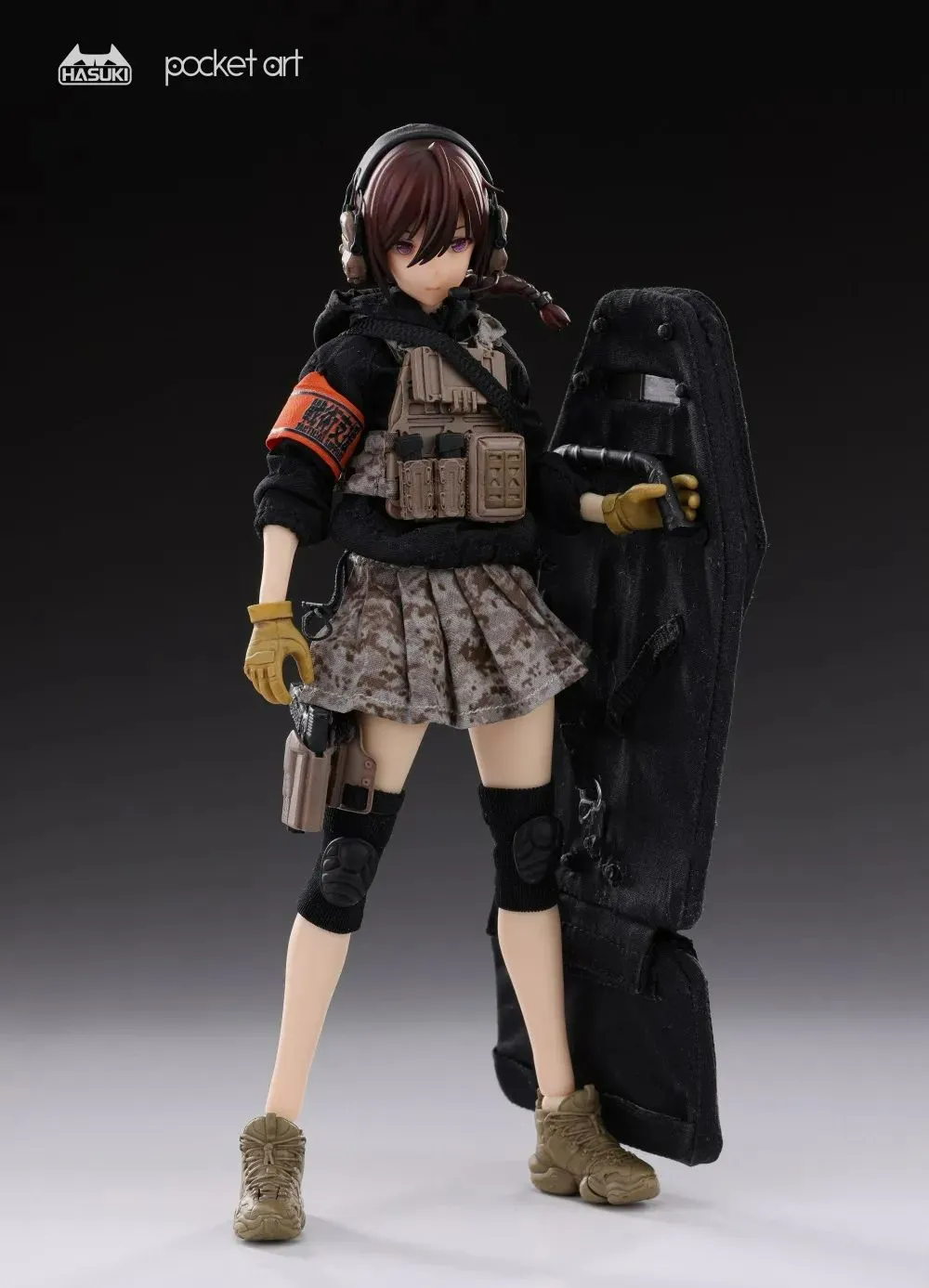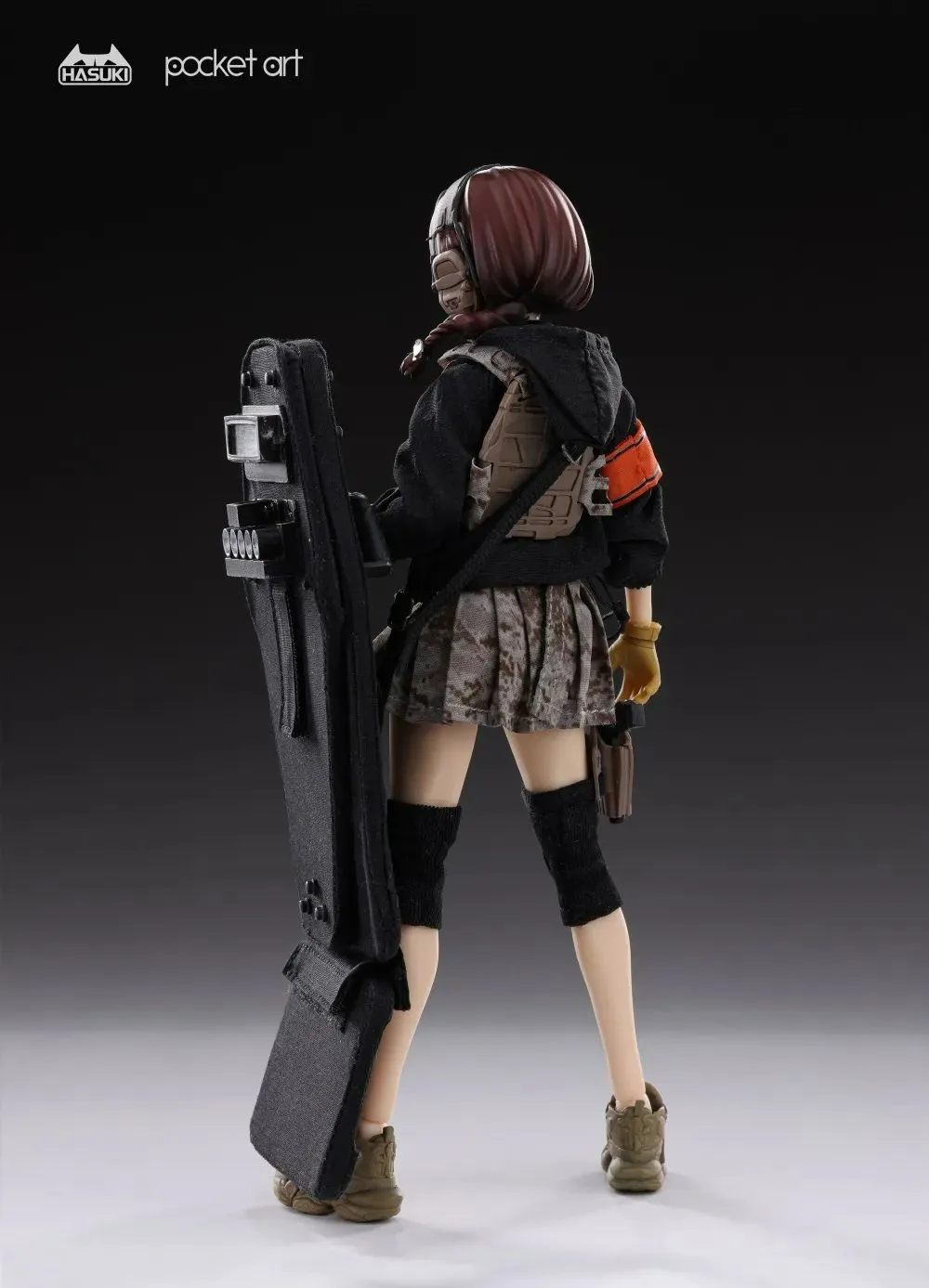 Both figures have movable eye designs~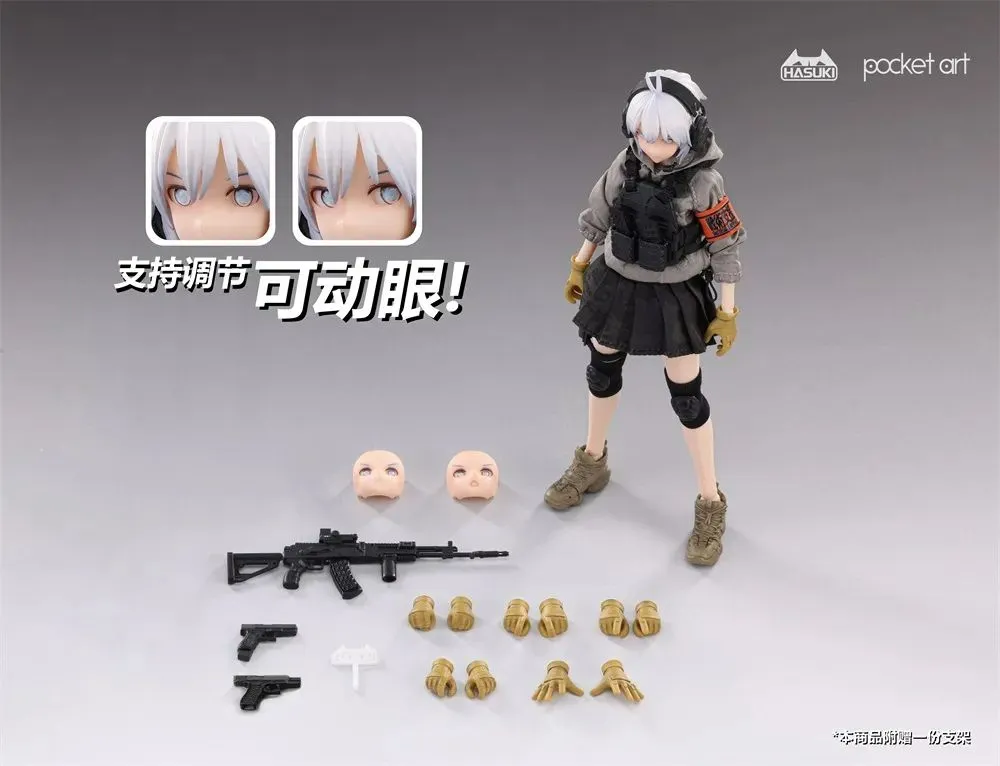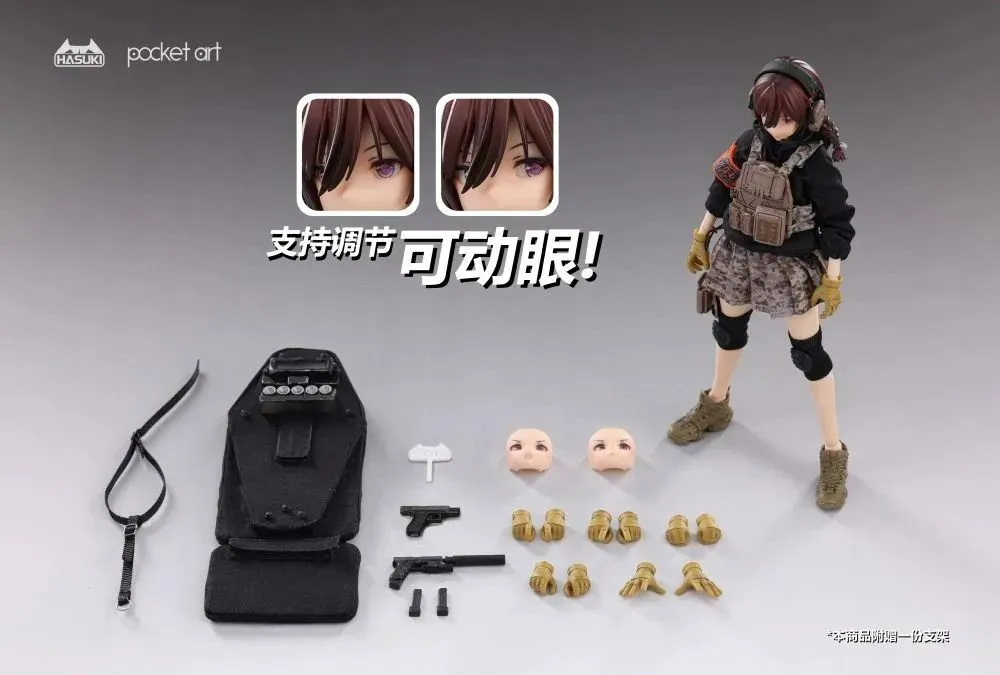 Product Details:
Rifleman Sasha Watabe
Scale: 1/12
Product Number: PA003
Product barcode: 6975499680252
Material: ABS; PVC; fabric; metal
Clothing accessories
Gray dress with hood * 1
Orange sleeve patch * 1
Black and gold camouflage pleated skirt * 1
S&S tactical vest kit * 1
S&S tactical vest, rifle double magazine pouch * 2 G17 pistol leg holster * 1
Knee pads * 2
Other accessories Articulated body * 1
Head sculpture * 1
Replaceable facial expressions * 3 (serious face, normal face, shouting face)
Front hair * 1
Replaceable hands * 12
Foot type * 2
AK12 assault rifle * 1
Rifle vertical grip * 1
1P87 sight * 1
G17 pistol * 1
G17 pistol empty chamber hanging form * 1
Pistol magazine * 1
Rifle magazine * 3
Support * 1
Pocket Art Heavy Shield Hand 
Guardian Rei Uzuki
Product brand: HASUKI
Product number: PA004
Scale: 1/12
Product barcode: 6975499680269
Material: ABS; PVC; fabric; metal
Clothing accessories
Black dress with hood * 1
Orange sleeve patch * 1
Desert camouflage pleated skirt * 1
S&S tactical vest kit * 1
S&S tactical vest, pistol double magazine pouch, accessory pack, individual soldier comprehensive control system terminal
G17 pistol leg holster * 1
Knee pads * 2
Shield strap * 1
Other accessories Articulated body * 1
Head sculpture * 1
Replaceable facial expressions * 3 (serious face, normal face, shouting face)
Front hair * 1
Replaceable hands * 12
Foot type * 2
G17 pistol * 1
G17 pistol empty chamber hanging form * 1
Pistol silencer * 1
X300 tactical flashlight * 1
Pistol magazine * 3 V
ANT-VM heavy shield * 1
Support * 1