Sitting Ichinose Asuna – Dodomo Studio
Sitting Ichinose Asuna – Dodomo Studio: After the standing pose version, Dodomo has now opened pre-orders for a sitting posture version of Ichinose Asuna from Blue Archive. This new product features the ultimate bunny girl outfit with interchangeable body parts, and the EX version also includes a very intriguing "transparent physiological cross-section display in the crotch." It's really a lot of fun to play with!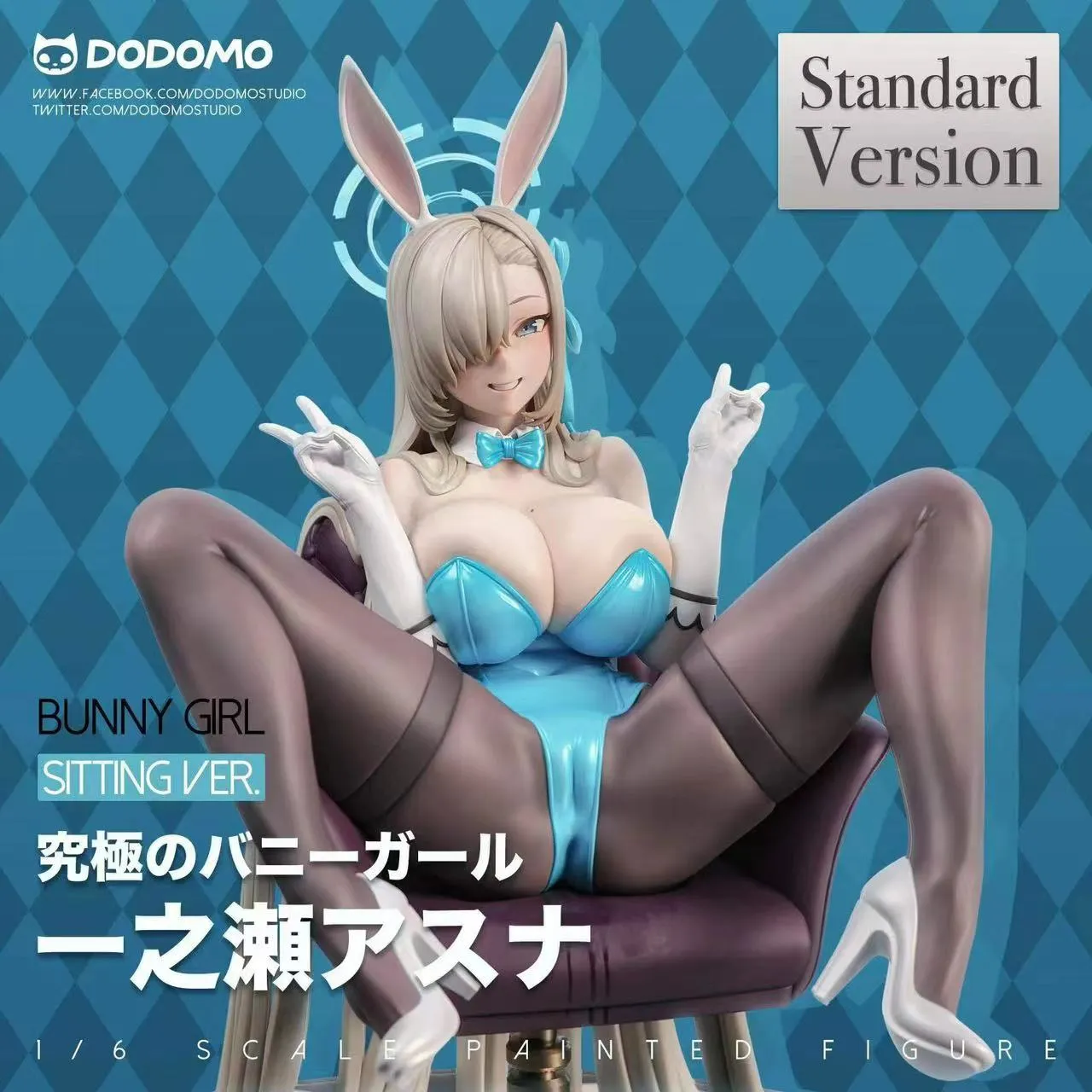 This 1/6 scale Asuna Minami figure stands at 24 centimeters tall in her sitting posture, and with her M-shaped pose and scissor hands, she exudes a strong RBQ charm, even more seductive than the standing posture version!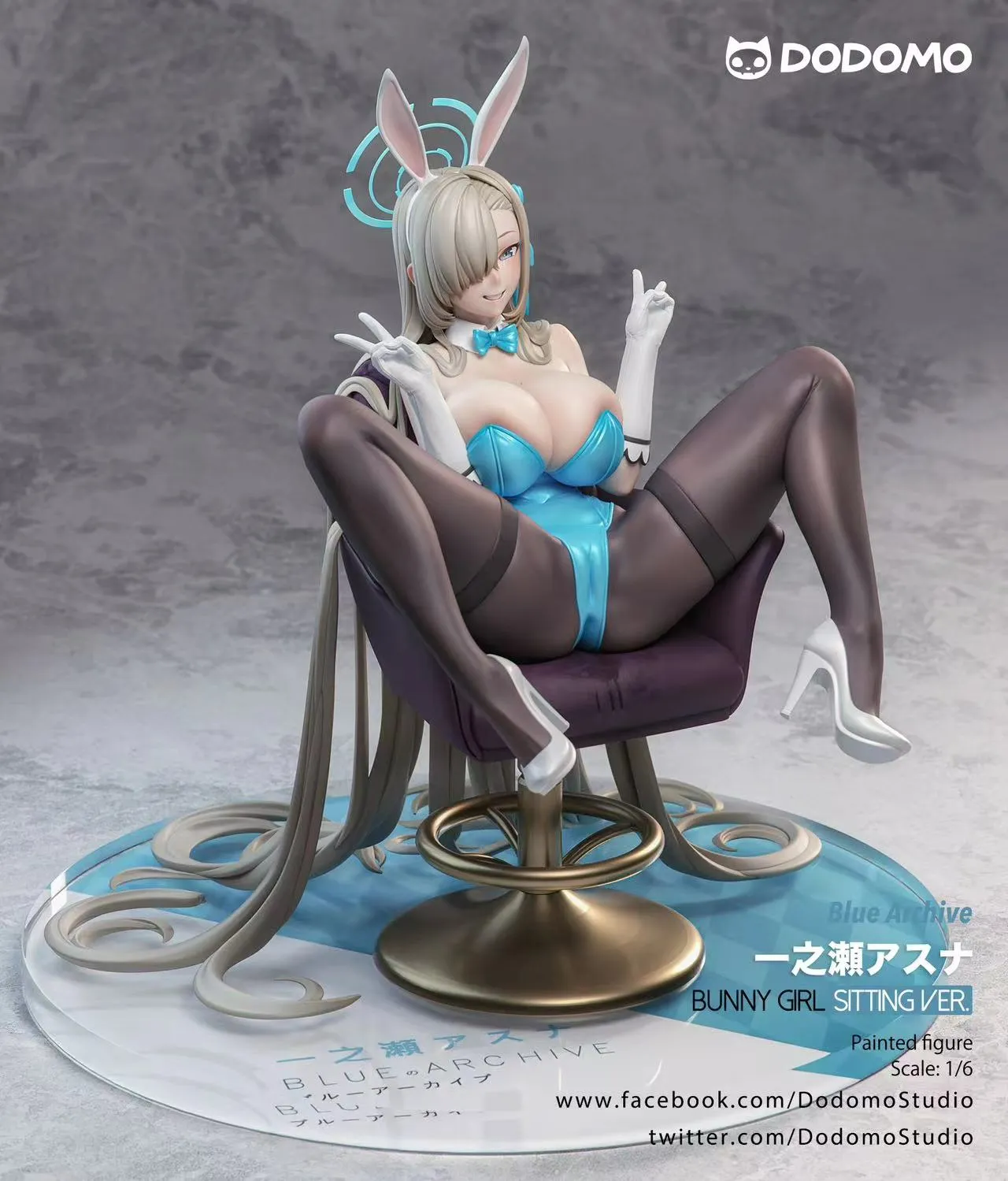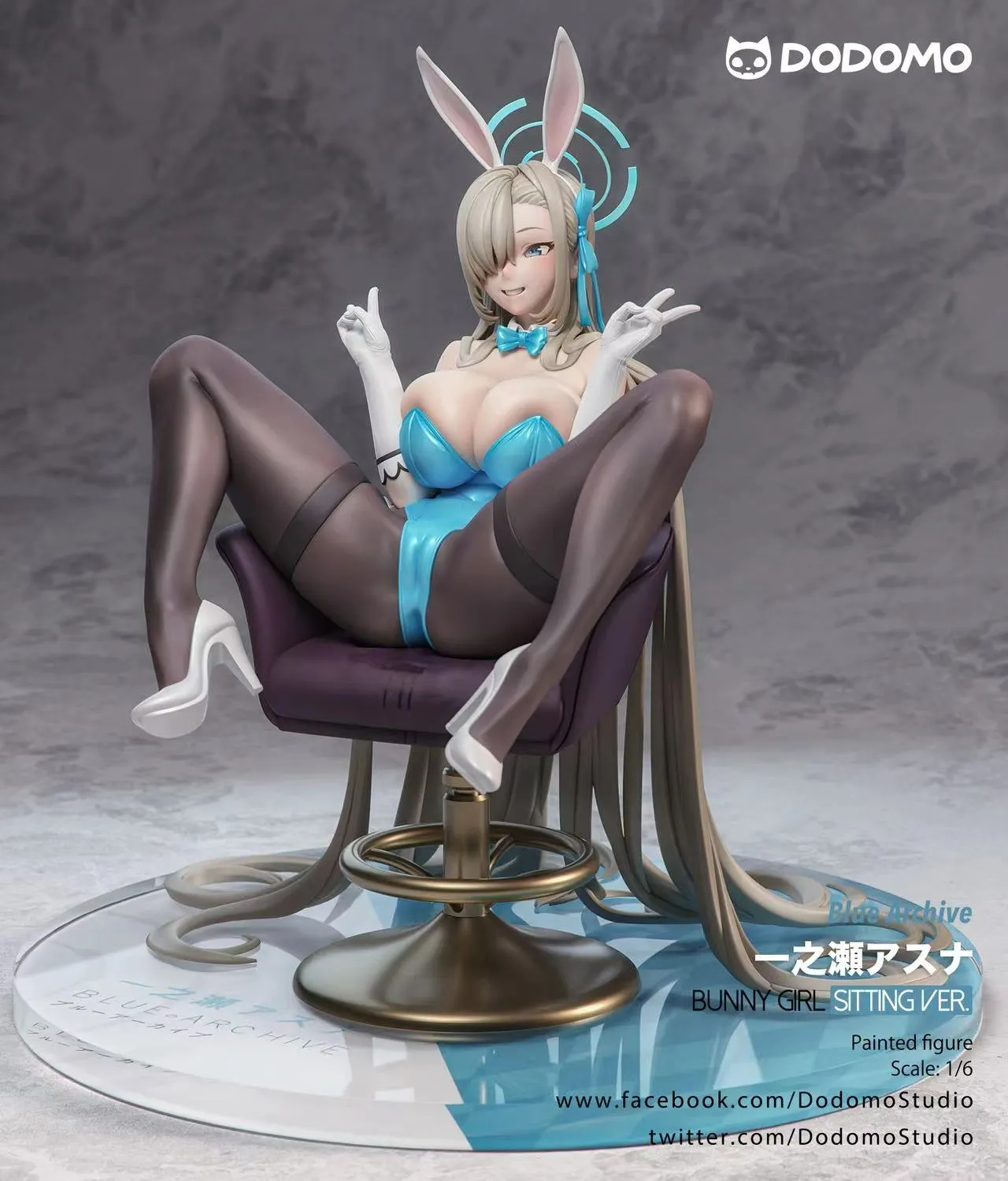 Although she is dressed as a bunny girl, her overly exaggerated "pancake" appearance, squeezed by the lampshade, remains highly provocative. Additionally, the tight-fitting outfit creates a noticeable depression around the crotch area, which had to be obscured in the images.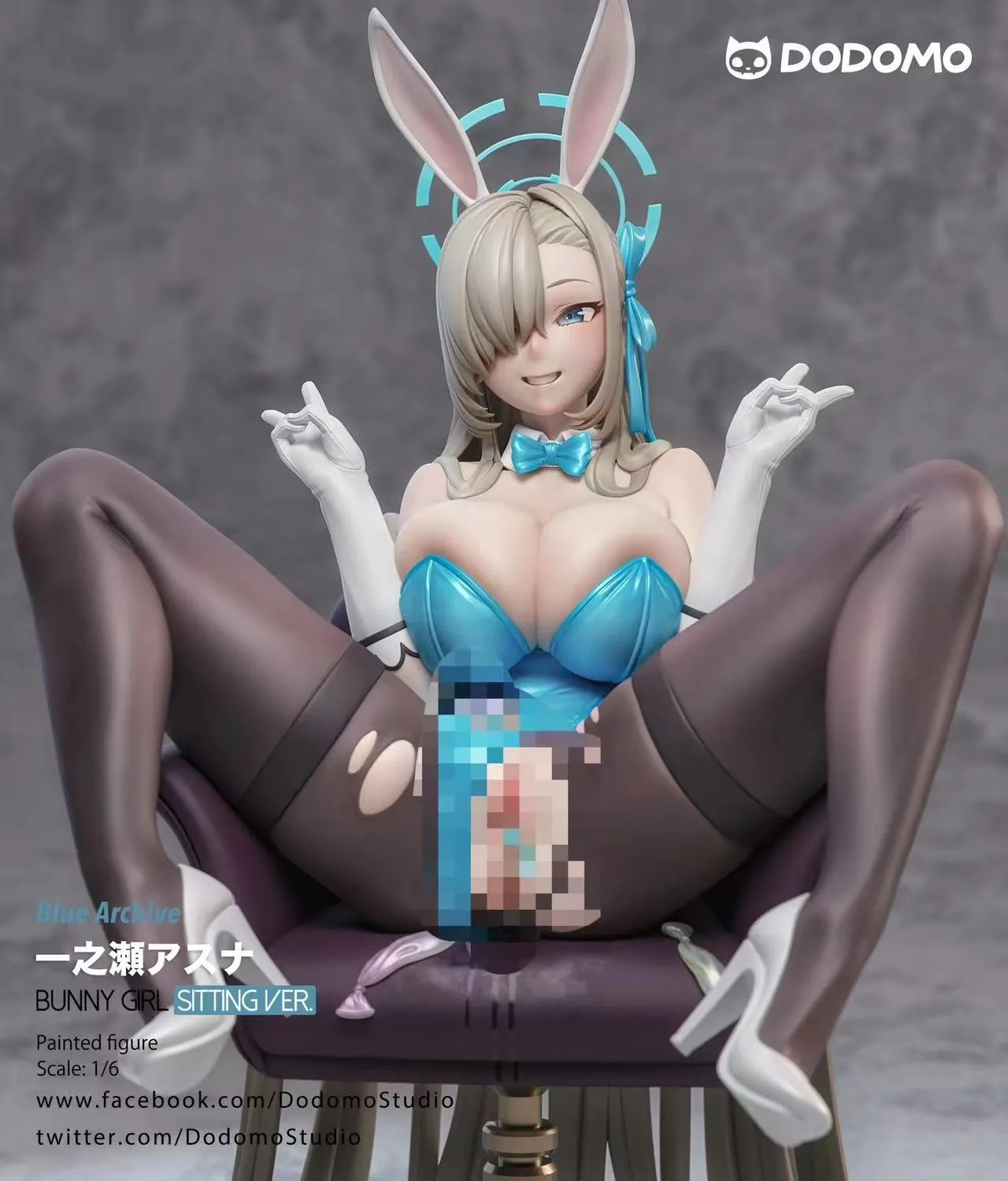 The head sculpt of Dodomo's sitting posture Asuna Minami is similar to the standing version, with a playful yet suggestive smile. The touch of crimson on her cheeks is very captivating, and combined with the scissor hands, it adds a seductive and charming aura.
In addition to the scissor hands, Asuna Minami's hands can also be replaced with poses imitating rabbit ears, which also looks very adorable when combined.
Both the regular version and the EX version come with interchangeable body parts. Dodomo's Asuna Minami features a superbly detailed design, and the interchangeable body part for the regular version is the battle-damaged black stockings. On her body and the chair, you can place BYT accessories.
In the official images, there are also wet details on the chair, which would be amazing if the actual product has the same paint application!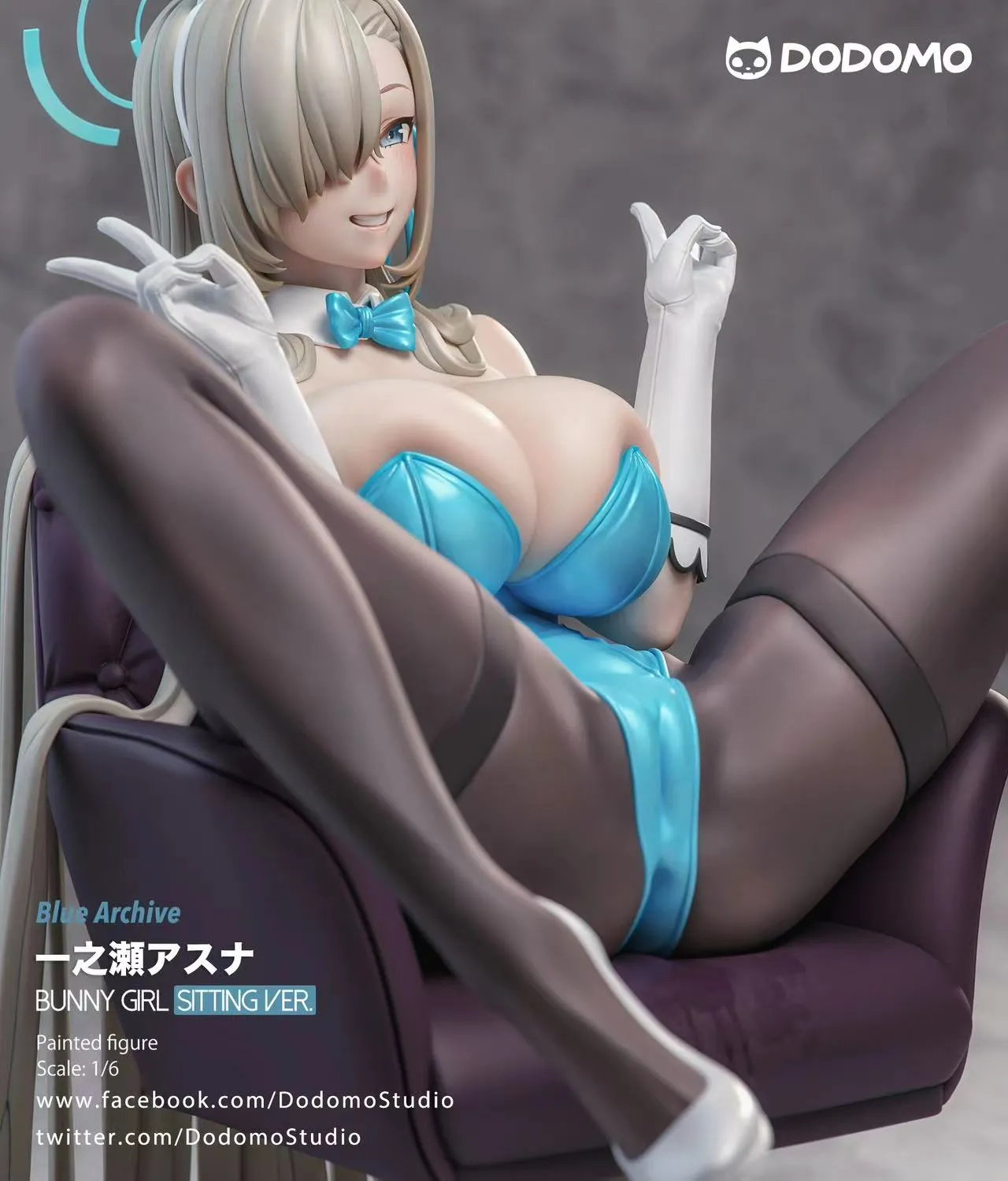 Dodomo also pays great attention to key details, as evidenced by the part of the bunny girl's tight-fitting outfit being lifted to reveal a BYT underneath the skin. Unfortunately, this part cannot be shown here.
The exclusive accessory of the EX version, the "transparent physiological cross-section display in the crotch," is creatively designed. It depicts a section of Asuna Minami's body in transparent material, clearly showing the delicate and pink interior, along with the inserted BYT! Although it's just a playful display item, the visual impact is truly breathtaking.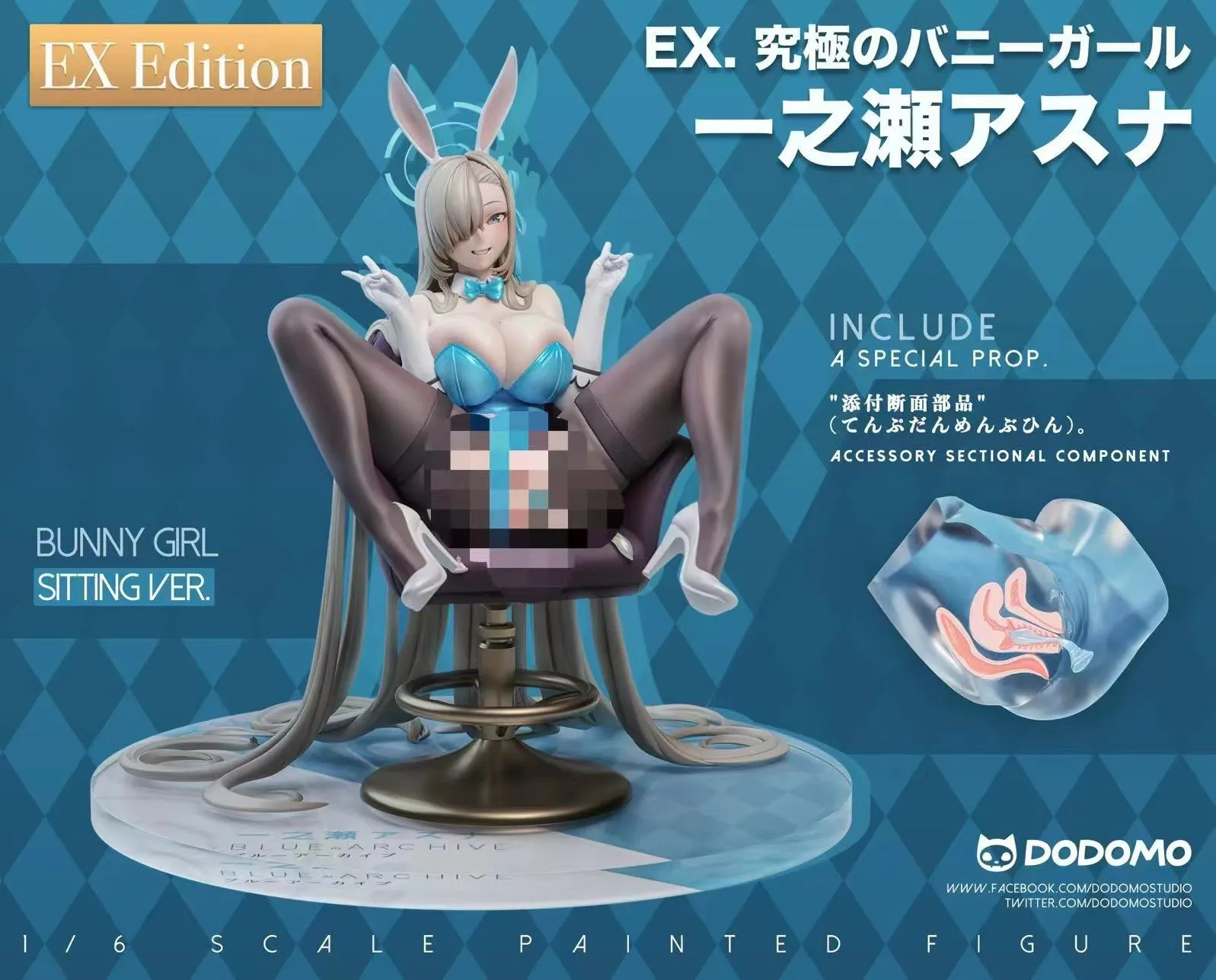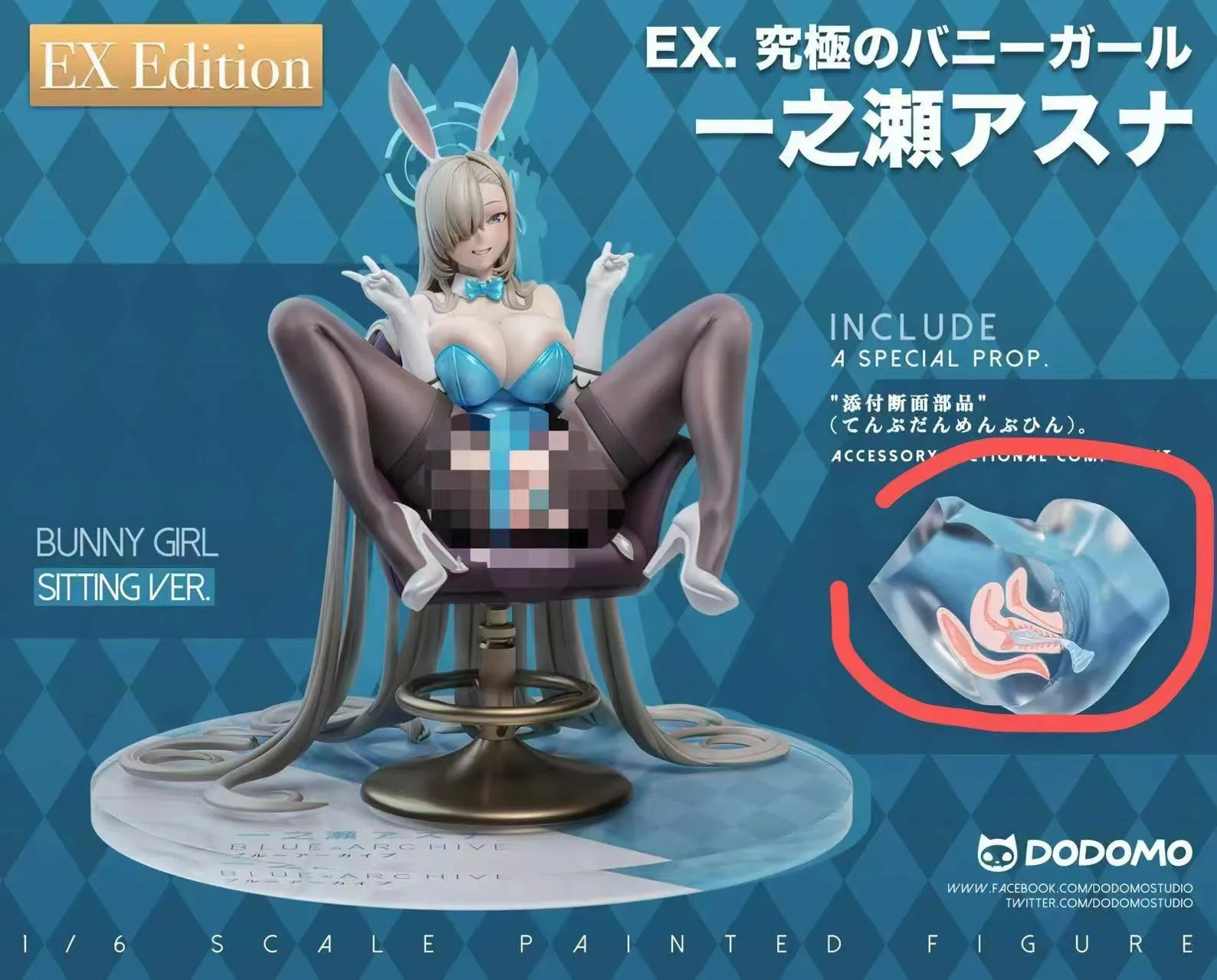 Click here for news on other exciting Blue Archive products!