Syaoran & Sakura – XingKong Studio
Syaoran & Sakura – XingKong Studio: Don't be afraid, I will always appear when you need me. – Sakura Kinomoto & Syaoran Li from "Cardcaptor Sakura"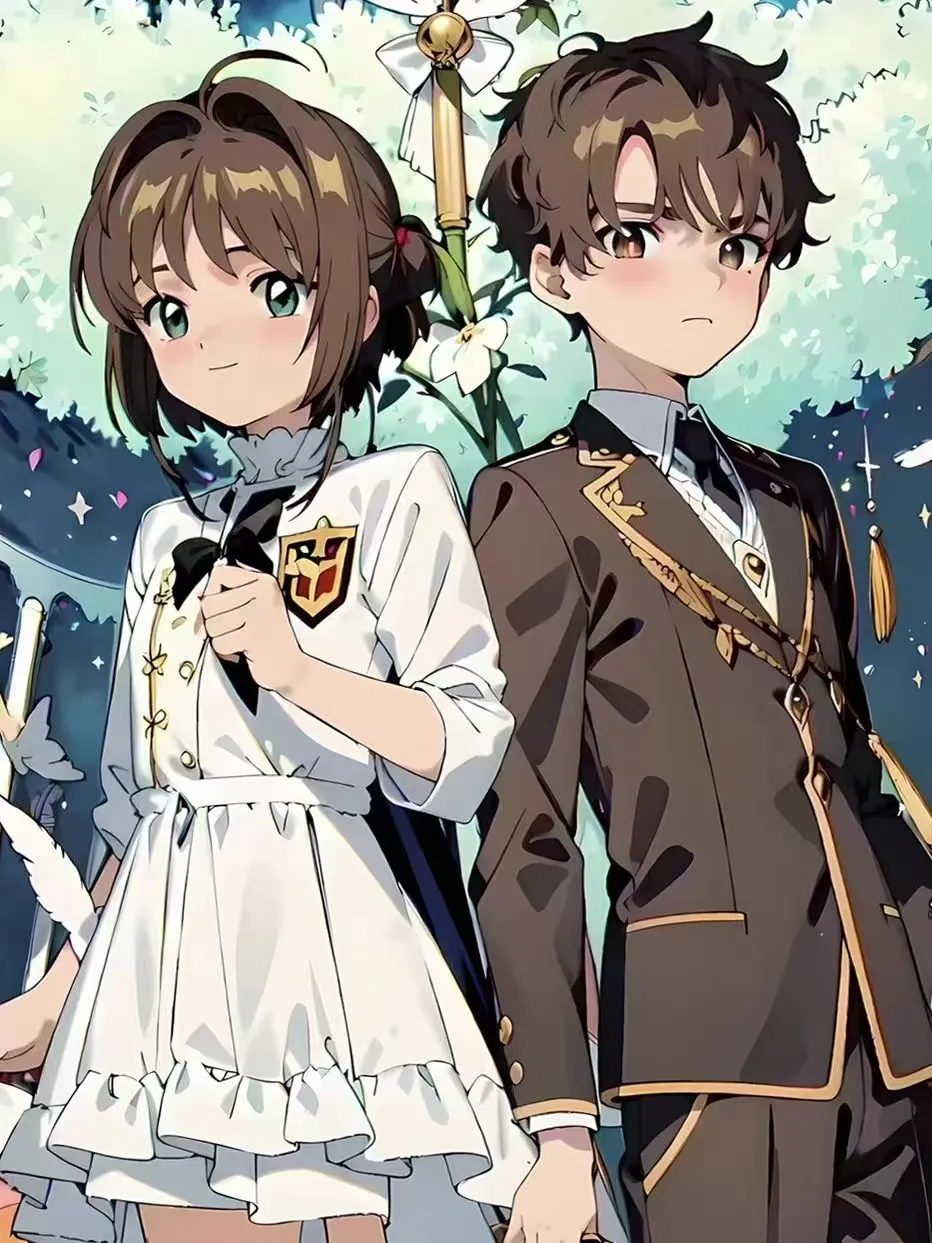 In "Cardcaptor Sakura: Clear Card Arc," they return to Japan and become first-year students at Tomoeda Middle School together. Although they are in different classes, they are in a confirmed romantic relationship and currently dating. In the first season of the Clear Card Arc, their relationship receives approval from Sakura's great-grandfather, Fujitaka Kinomoto.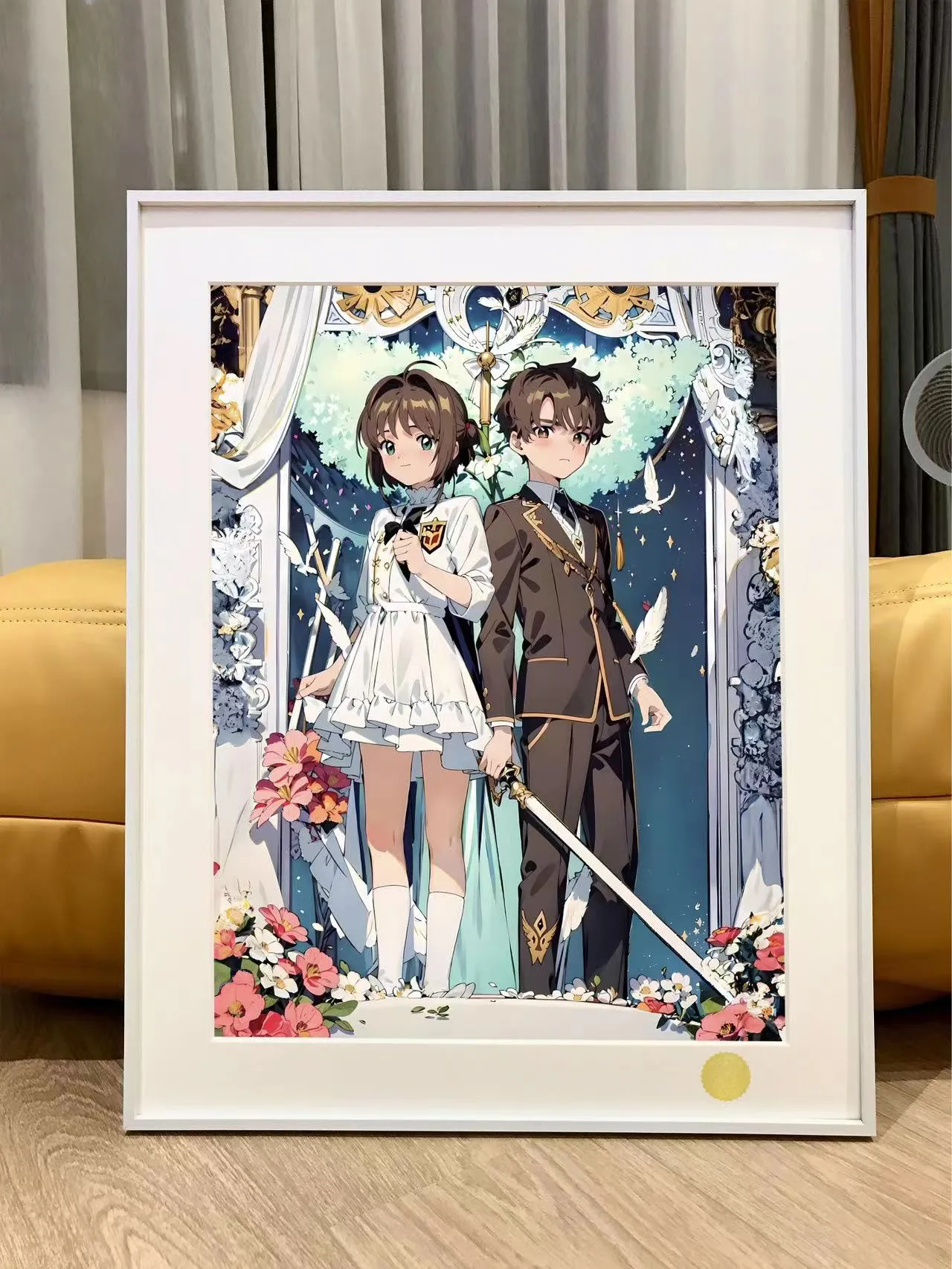 The facial features, including hairstyles, follow the animation's design, with bright and lively eyes, a small mouth, and rosy cheeks. The facial features appear very dynamic.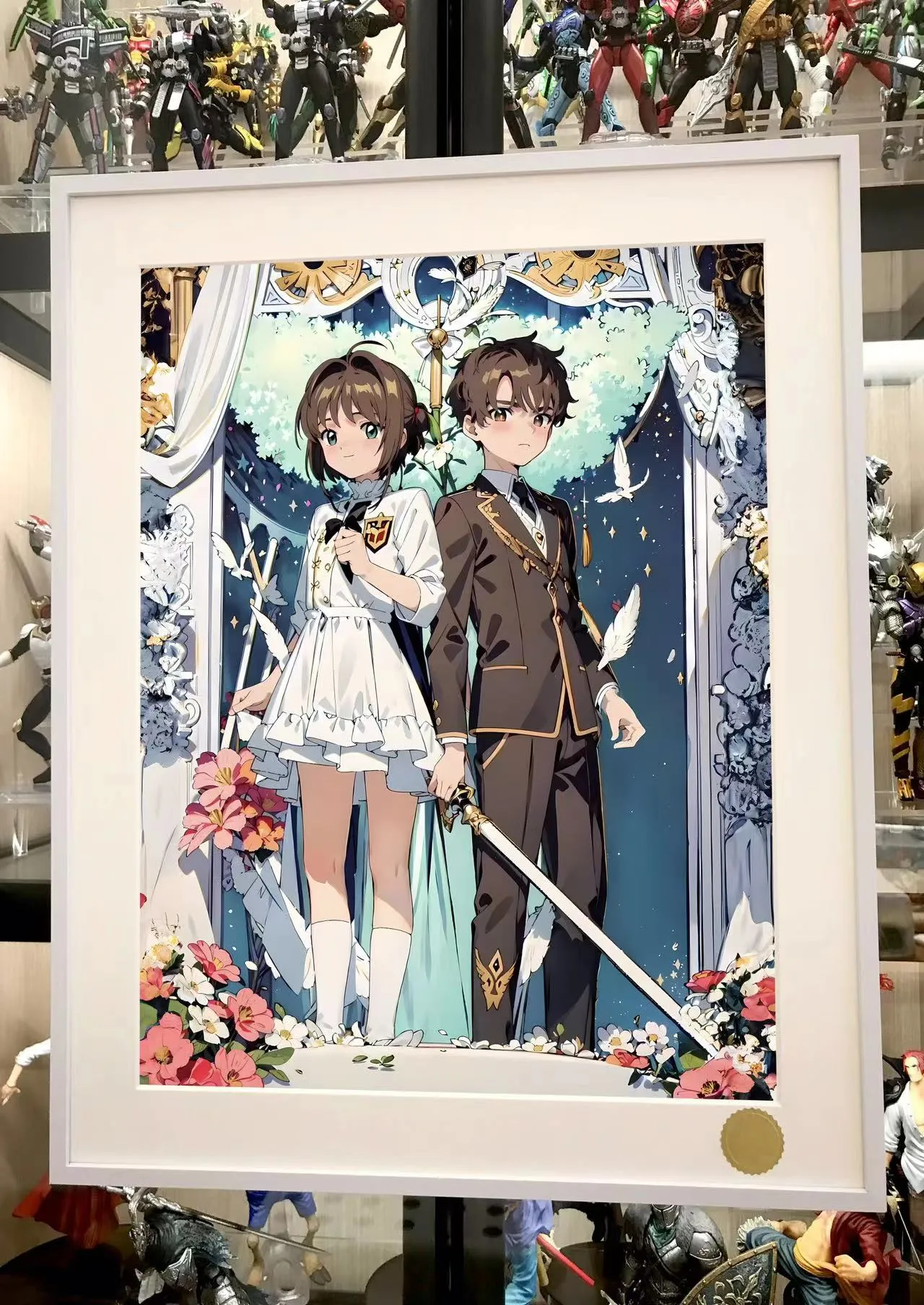 The details of the clothing, including buttons and smoothness of the fabric, are also well represented. The layered painting technique is excellently executed, with not only the depiction of crease details but also gradient shading.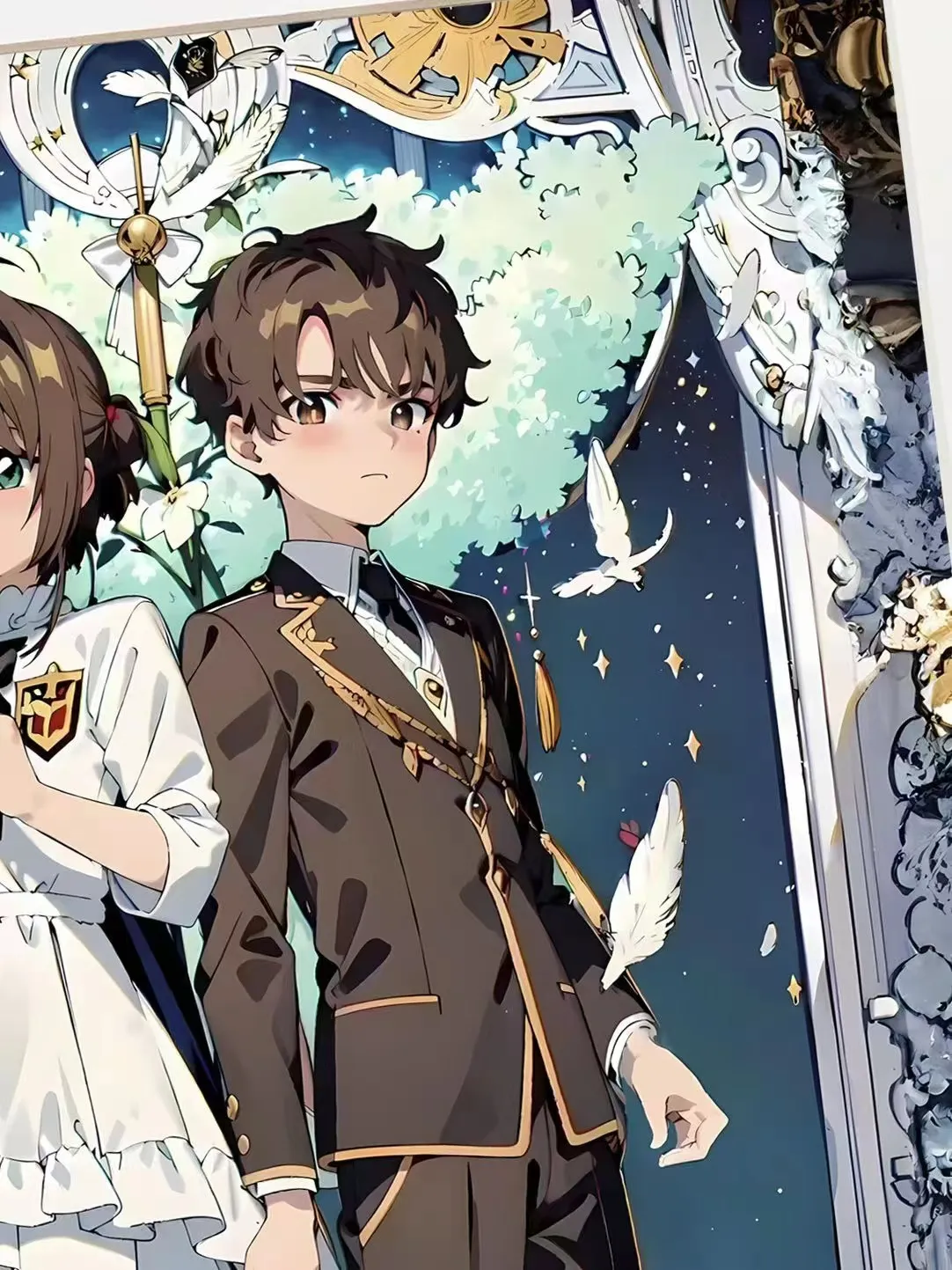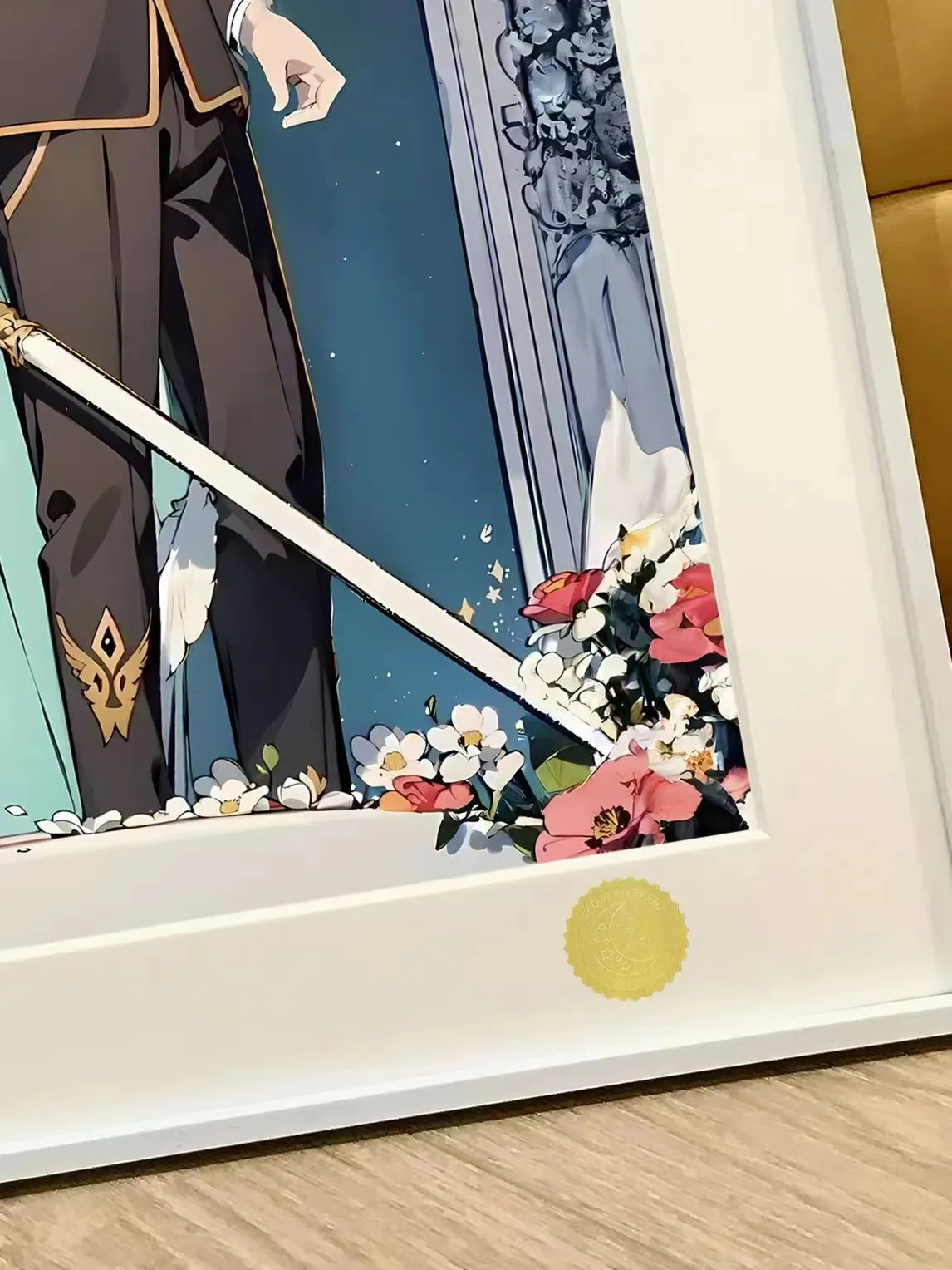 Upon closer inspection, the clarity of muscle lines allows for a more intuitive depiction of skin texture. The knee area shows the stretching of muscle lines, and there are also details depicting the constriction of the calf.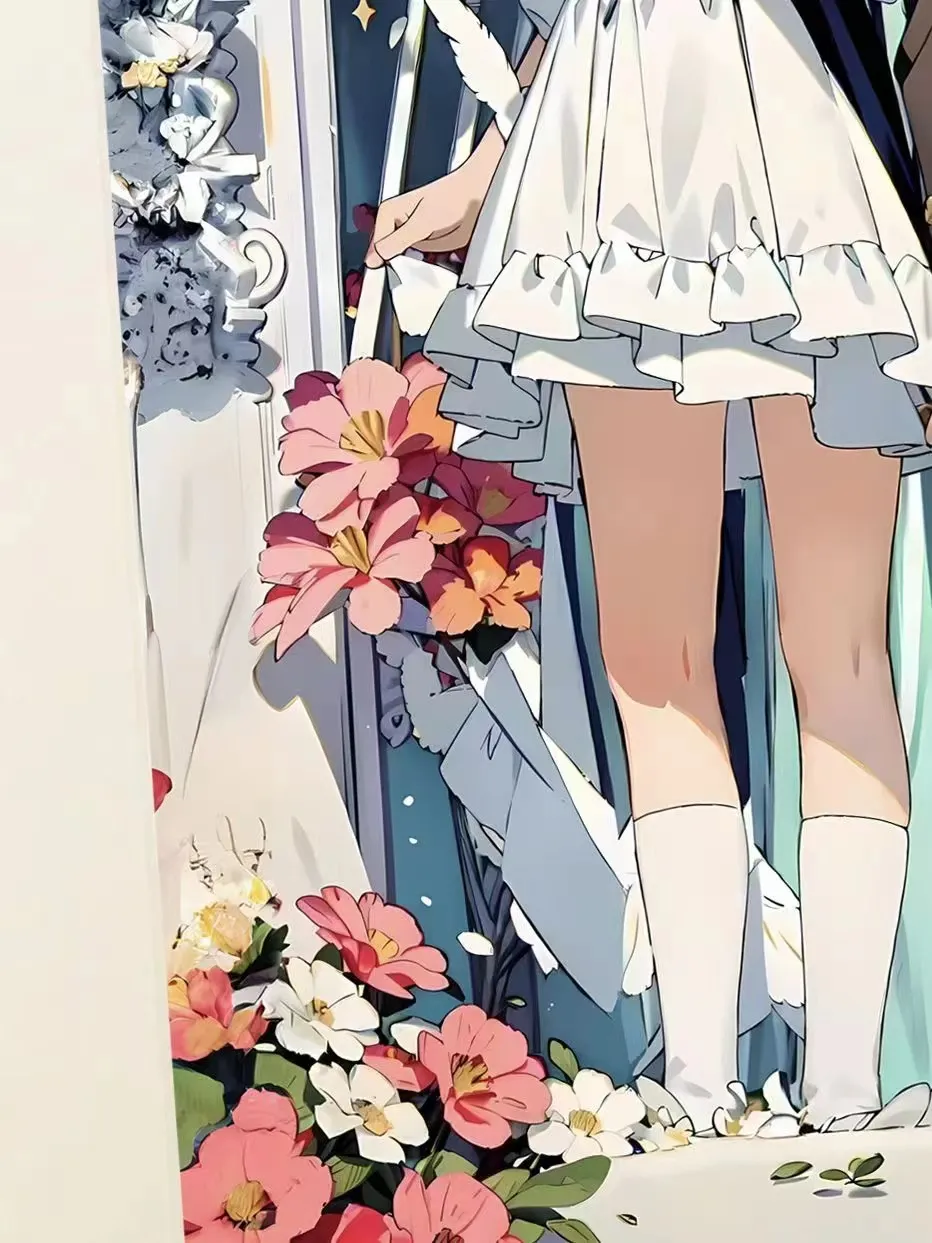 With such a well-crafted artwork, it would certainly add a unique flavor when displayed at home. So, for those who like it, hurry up and go for it!
Click here for news on other exciting Cardcaptor Sakura products!