Symphony Miku – Good Smile Company
Symphony Miku – Good Smile Company: Hatsune Miku is a voice library developed by Crypton Future Media based on Yamaha's Vocaloid series speech synthesis program. The voice data was sampled from the Japanese voice actress Saki Fujita.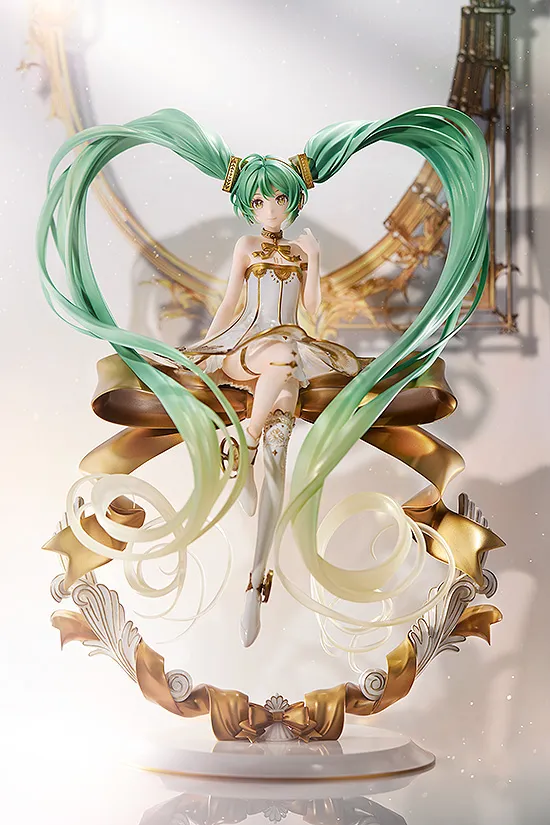 This work is from the "Character Vocal Series 01: Hatsune Miku." Hatsune Miku has been transformed into a proportional model based on the main visual of the orchestral concert "Hatsune Miku Symphony 2022"!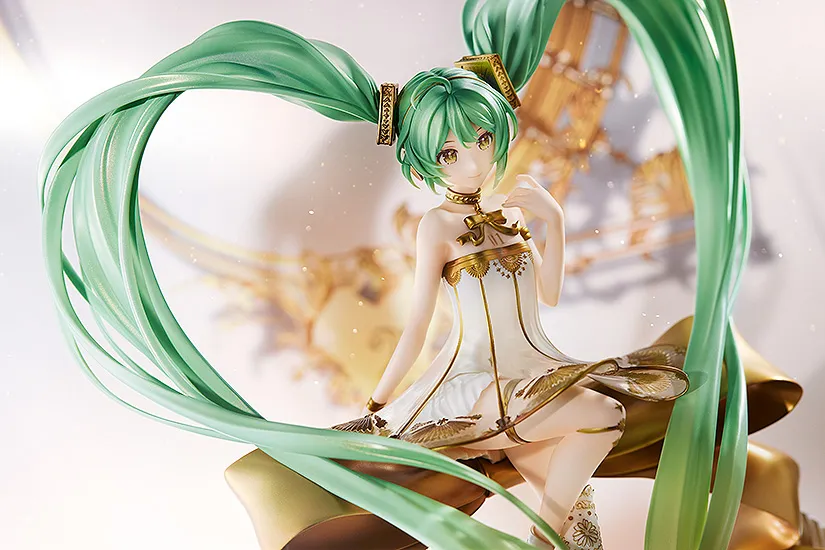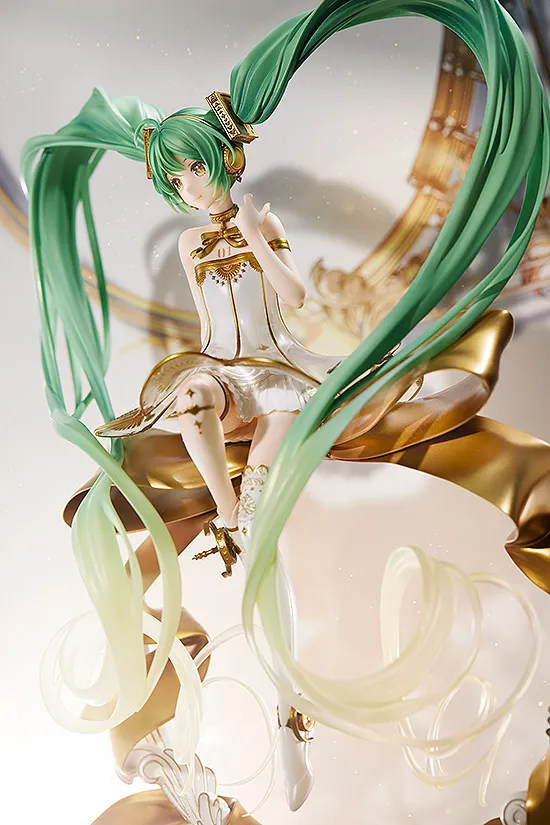 The beautiful visual image drawn by the illustrator Rella has been faithfully recreated as a model, capturing the original appearance. The costume is designed with a phonograph in mind and incorporates transparent parts, pearls, and a gold coating to delicately depict the details.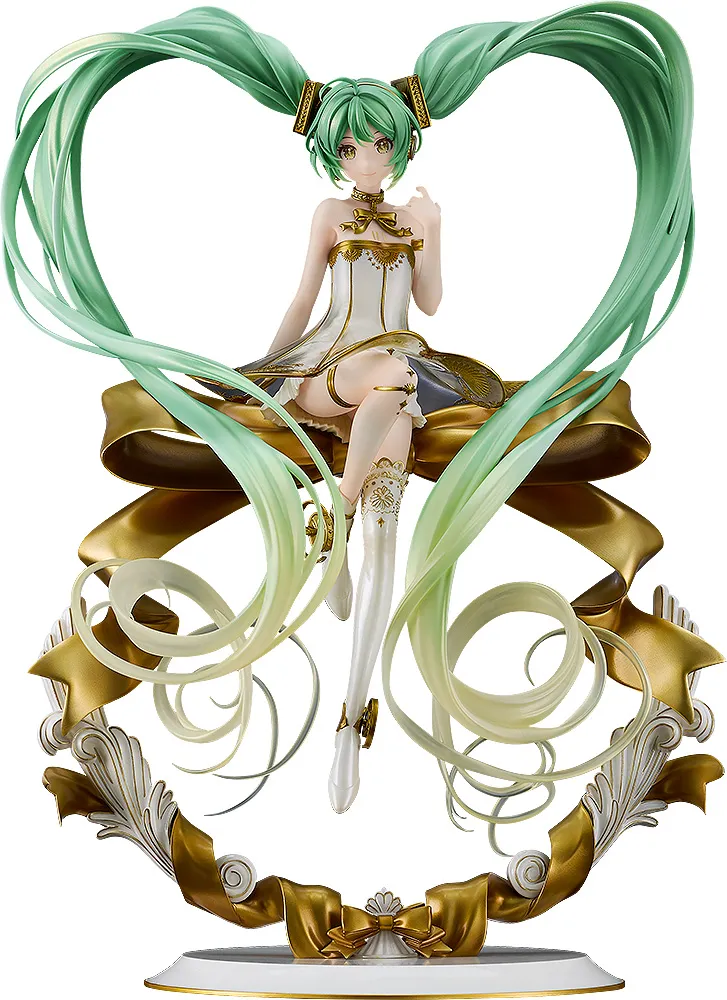 Her delicate expression resembling that of a young girl and her adorable hairstyle with heart-shaped contours are full of charm in every aspect. The special pedestal specially designed for the model is also a major highlight.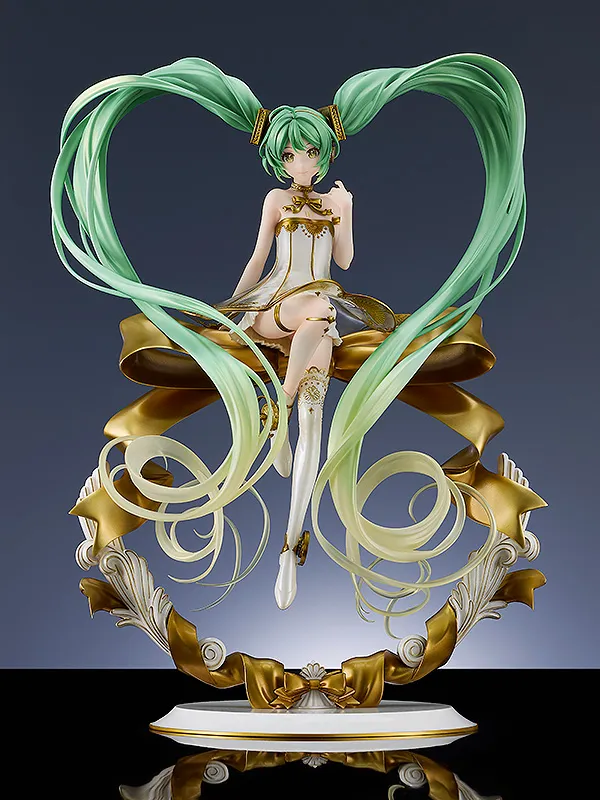 The realistic skin painting, the finely sculpted details, and the vibrant and vivid makeup make her come to life.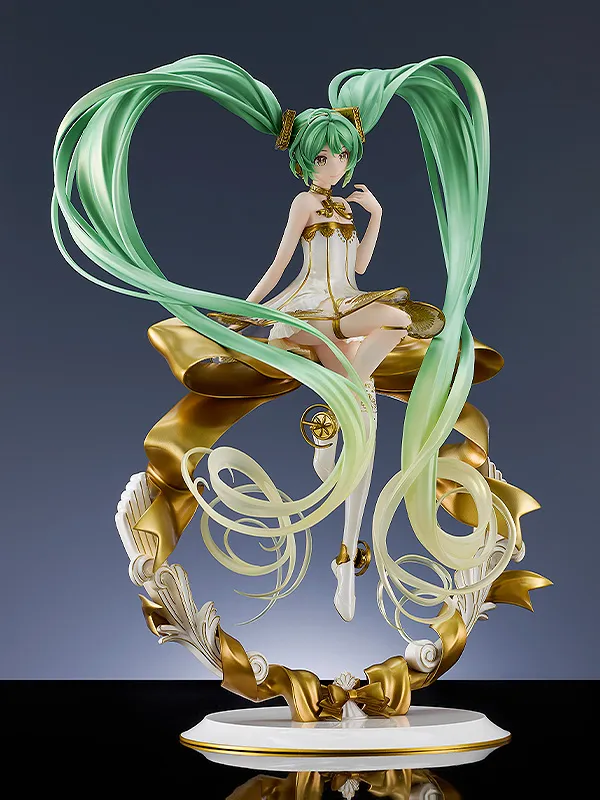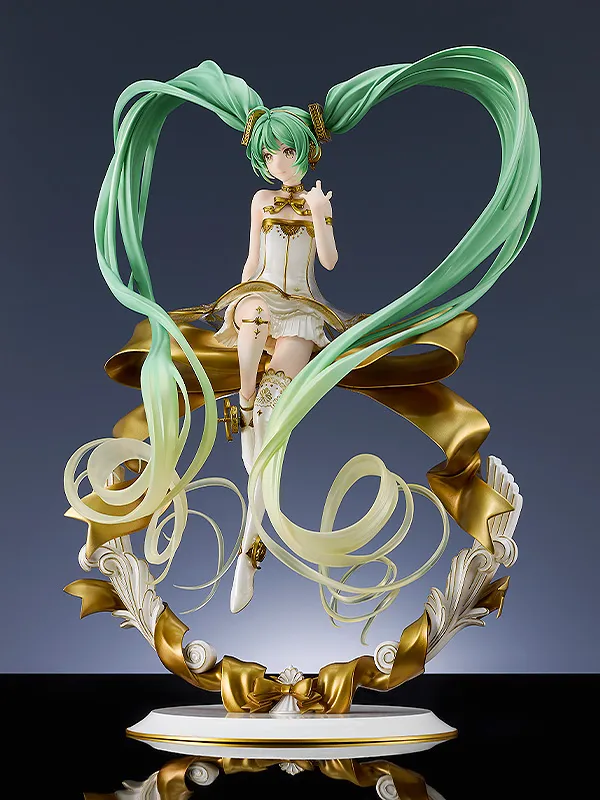 Upon closer inspection, the clothing details are also accurately represented, and the gesture of reaching toward the collarbone effectively emphasizes the contour of the hand.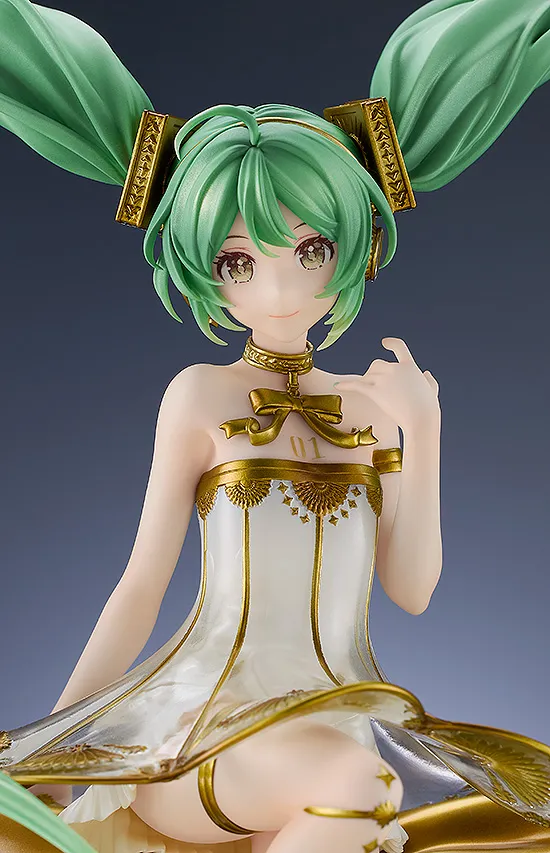 In addition to depicting folds in the clothing, there are distinct gradients in different parts. The base incorporates elements of a bow tie and has a great texture. Hatsune Miku's charming appearance is also a major attraction.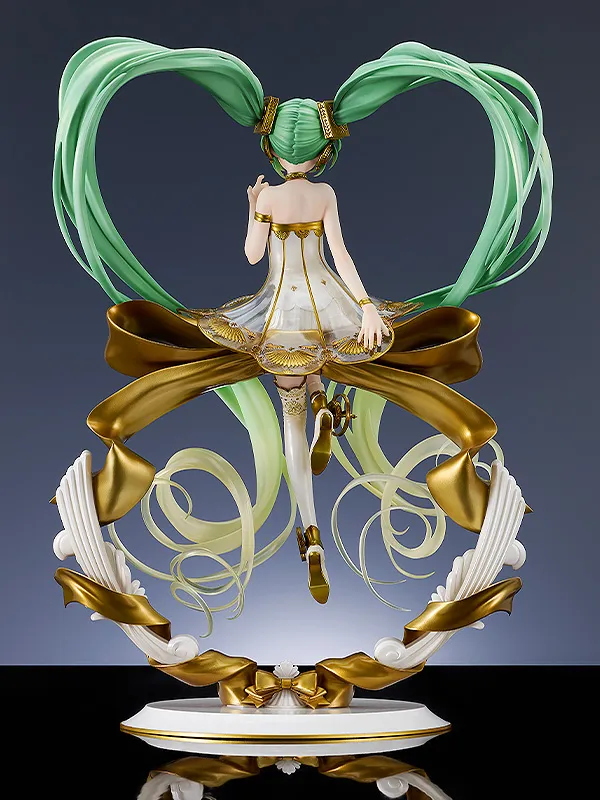 For those who are fans of Hatsune Miku, you might want to check it out!
Click here for news on other exciting Hatsune Miku products!