Yae Miko – RO Studio
Yae Miko – RO Studio: Yae Miko is the chief priestess of the Grand Narukami Shrine, the inheritor of kitsune lineage, an eternal companion and friend to "Eternity", and the fearsome editor-in-chief of the light novel publishing house "Yae Publishing House". She has many identities and remains an enigmatic priestess that mortals may never fully understand.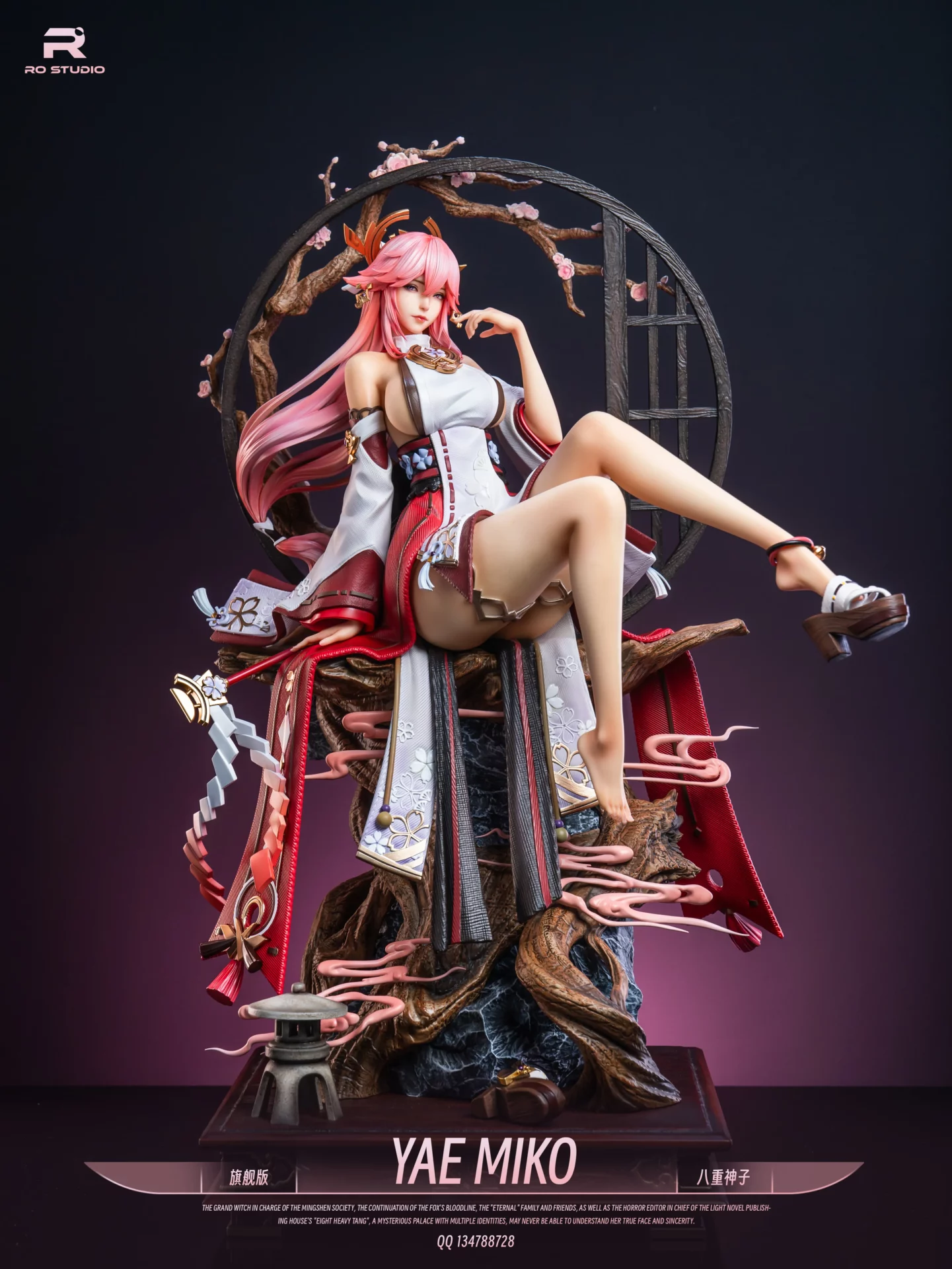 People who have tried to uncover her "true face" for various reasons could line up from the Tenryou Commission all the way to the doors of "Yae Publishing House", yet to this day, few have succeeded.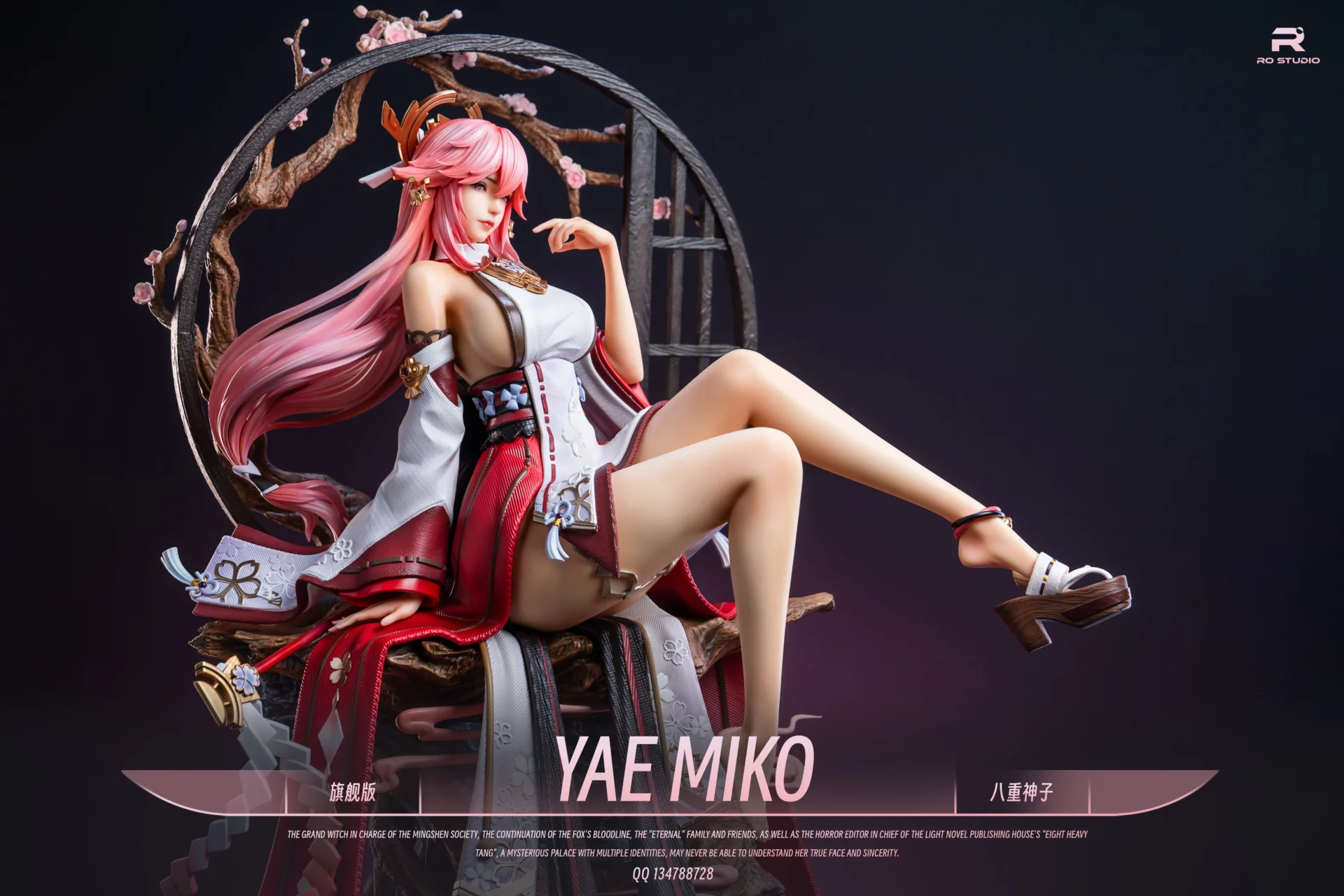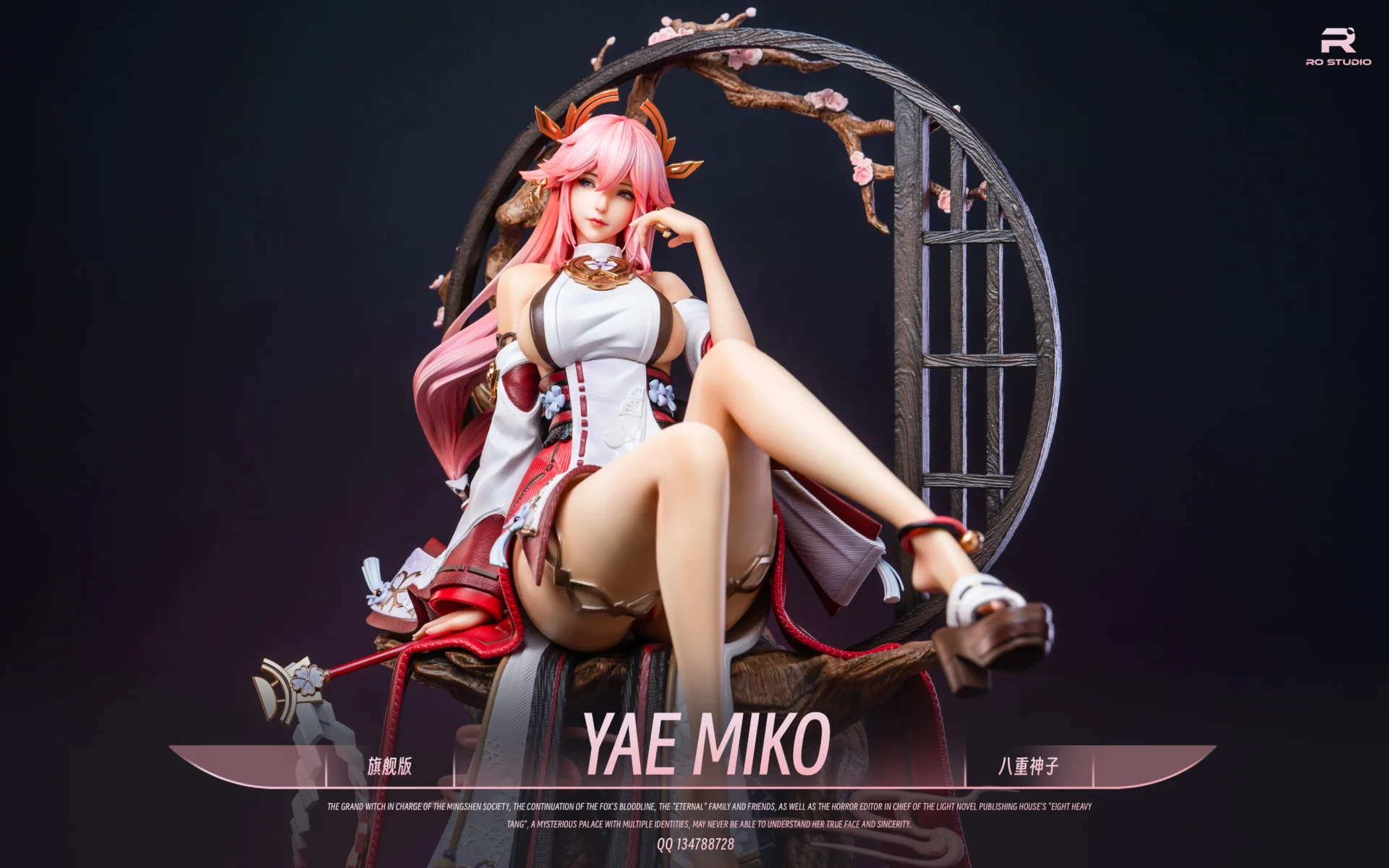 After all, Miko has never intentionally concealed anything. A thousand faces and ten thousand changes are simply acts of impulse and following her heart's desires. A riddle without a hidden face cannot stand. One only needs to remember that she is forever "the esteemed Lady Yae Miko, possessing both wisdom and beauty".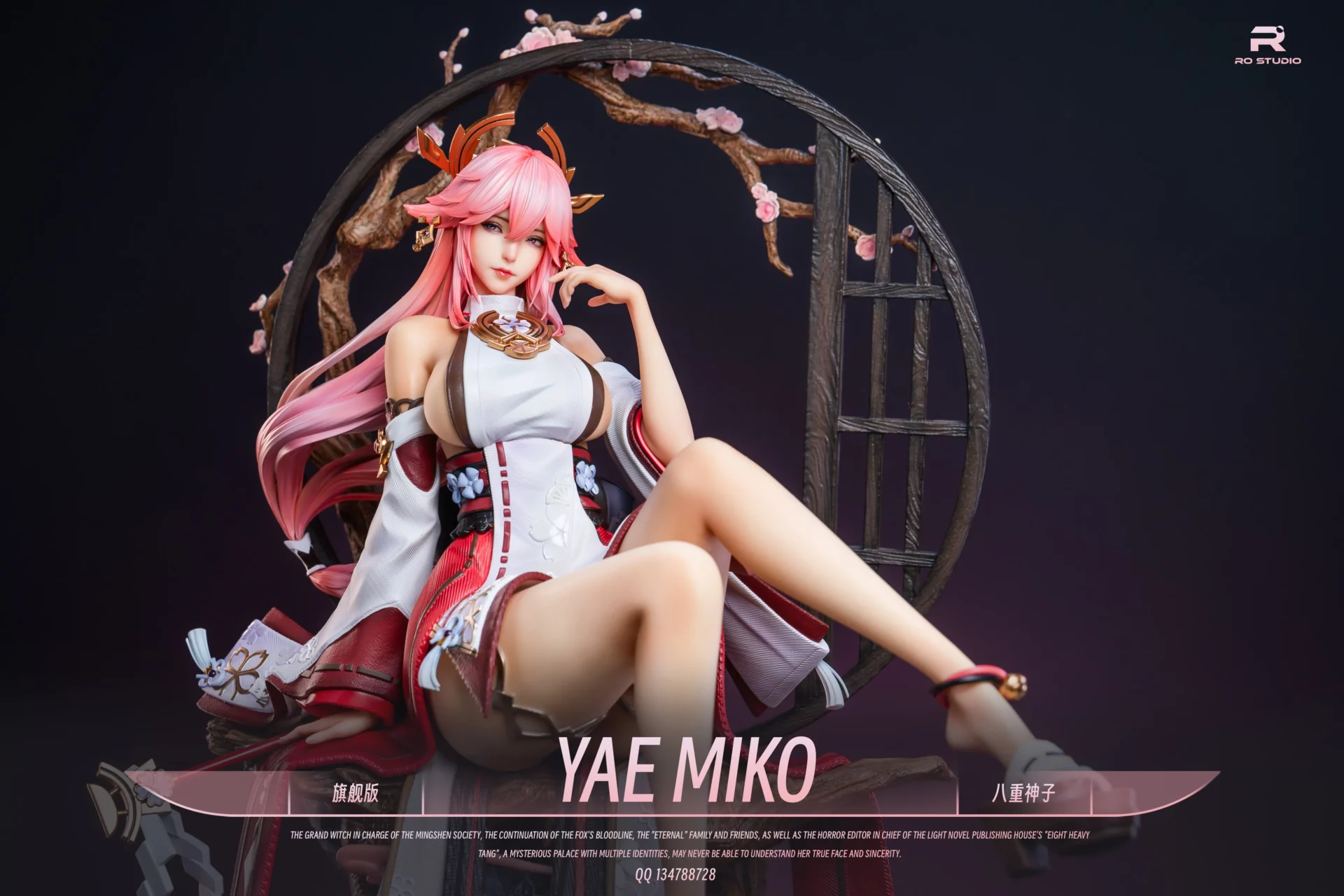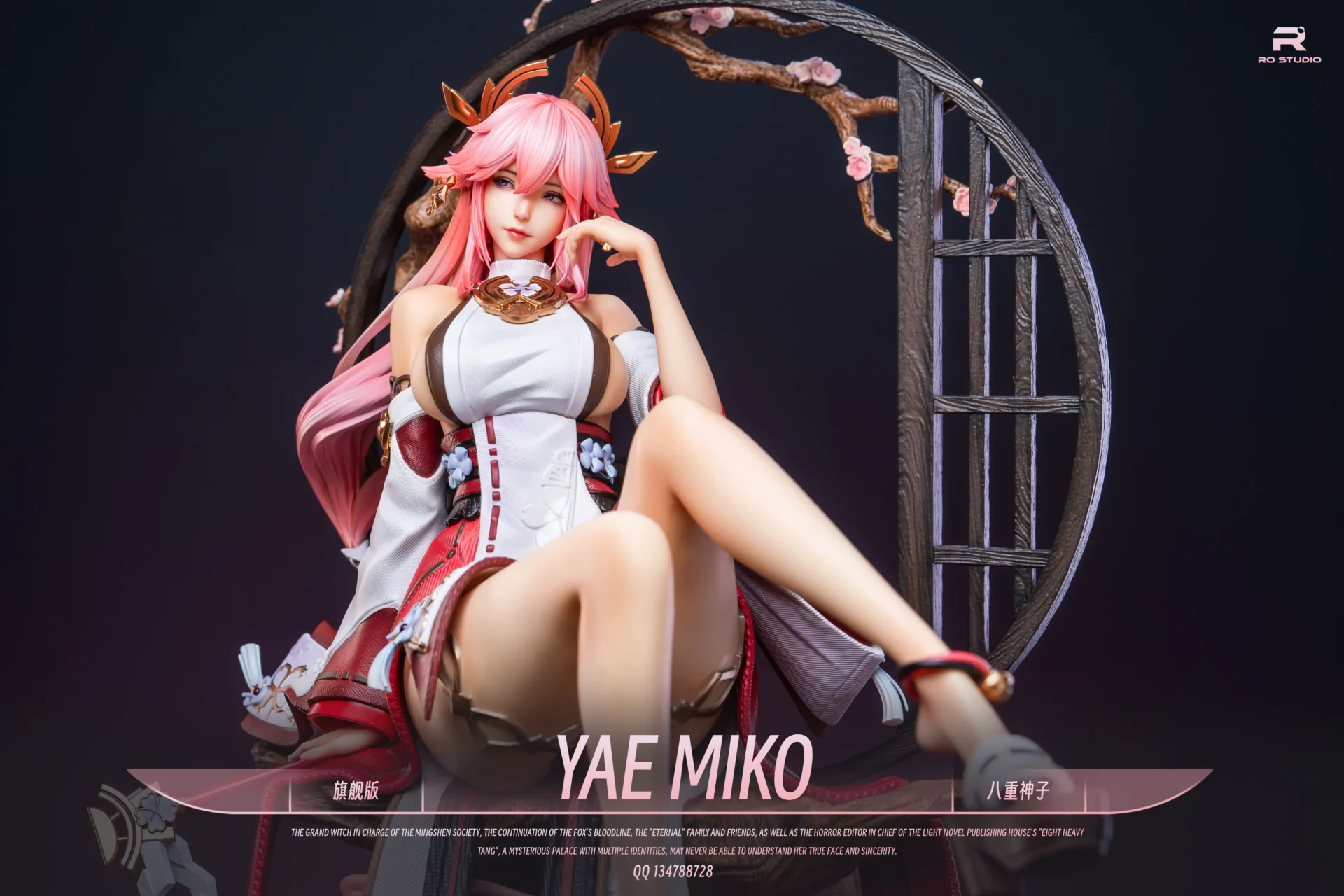 The gradient paintwork of her pink hair catches the eye, and the shading of her skin tone also looks quite good, with surging waves seeming ready to burst forth.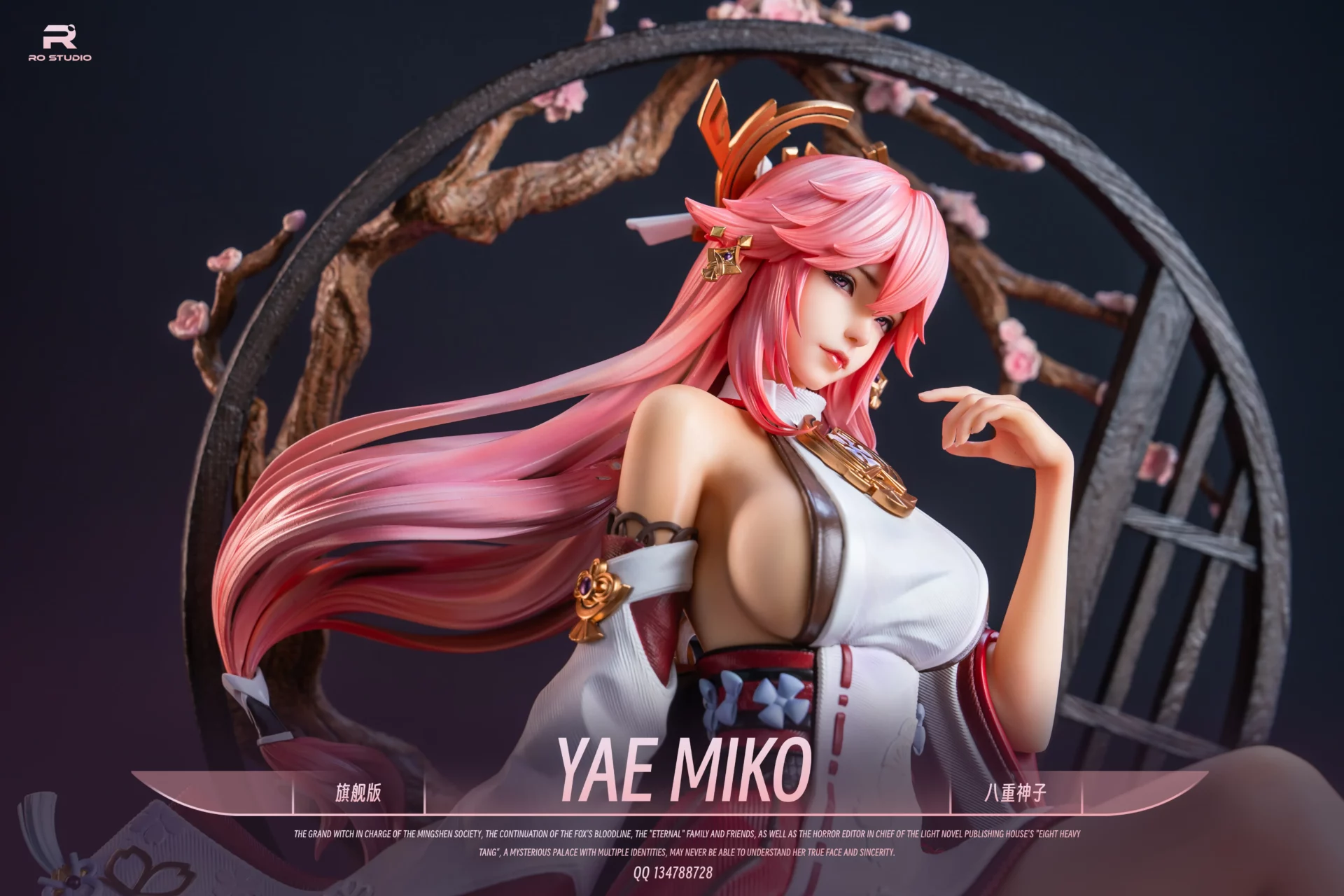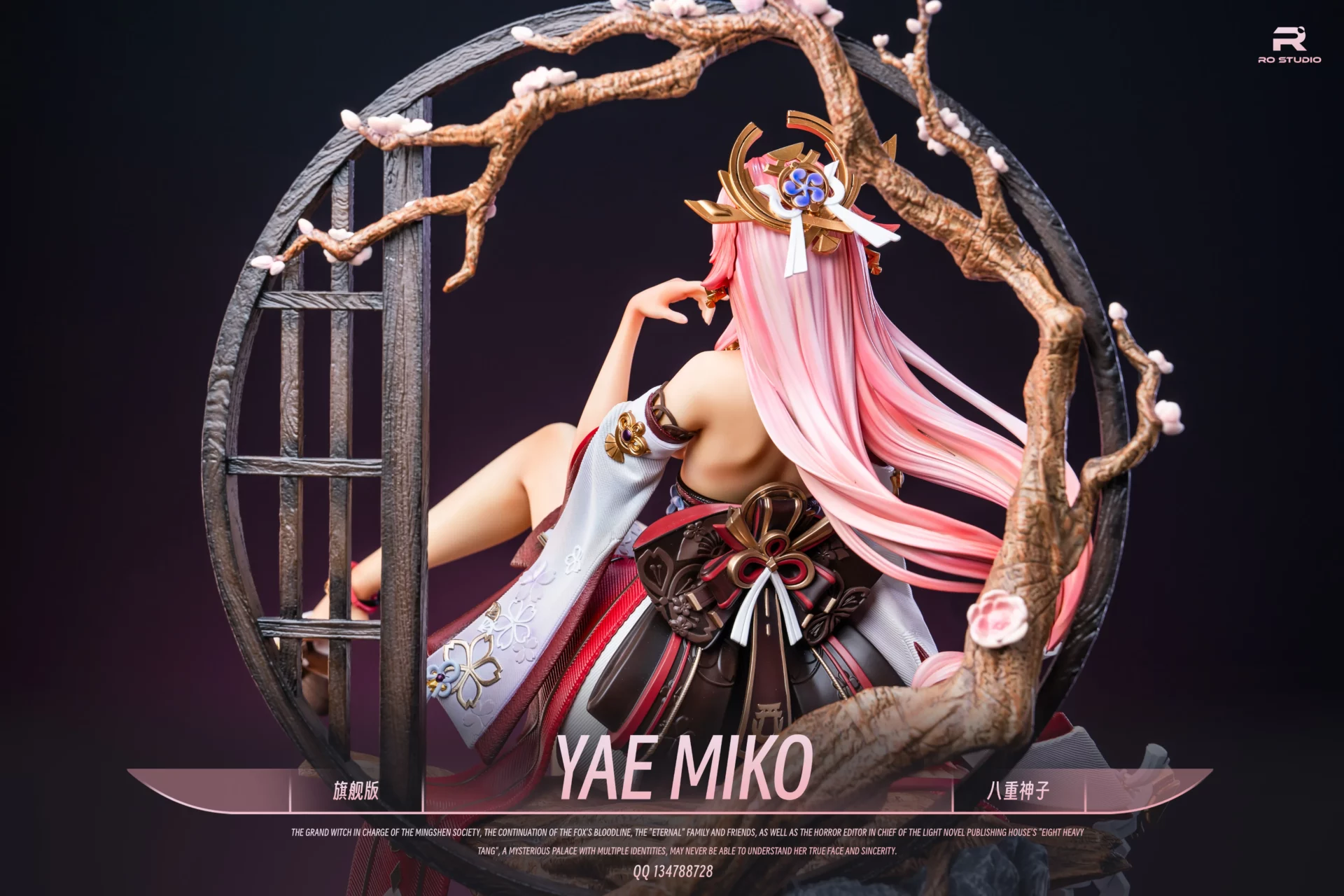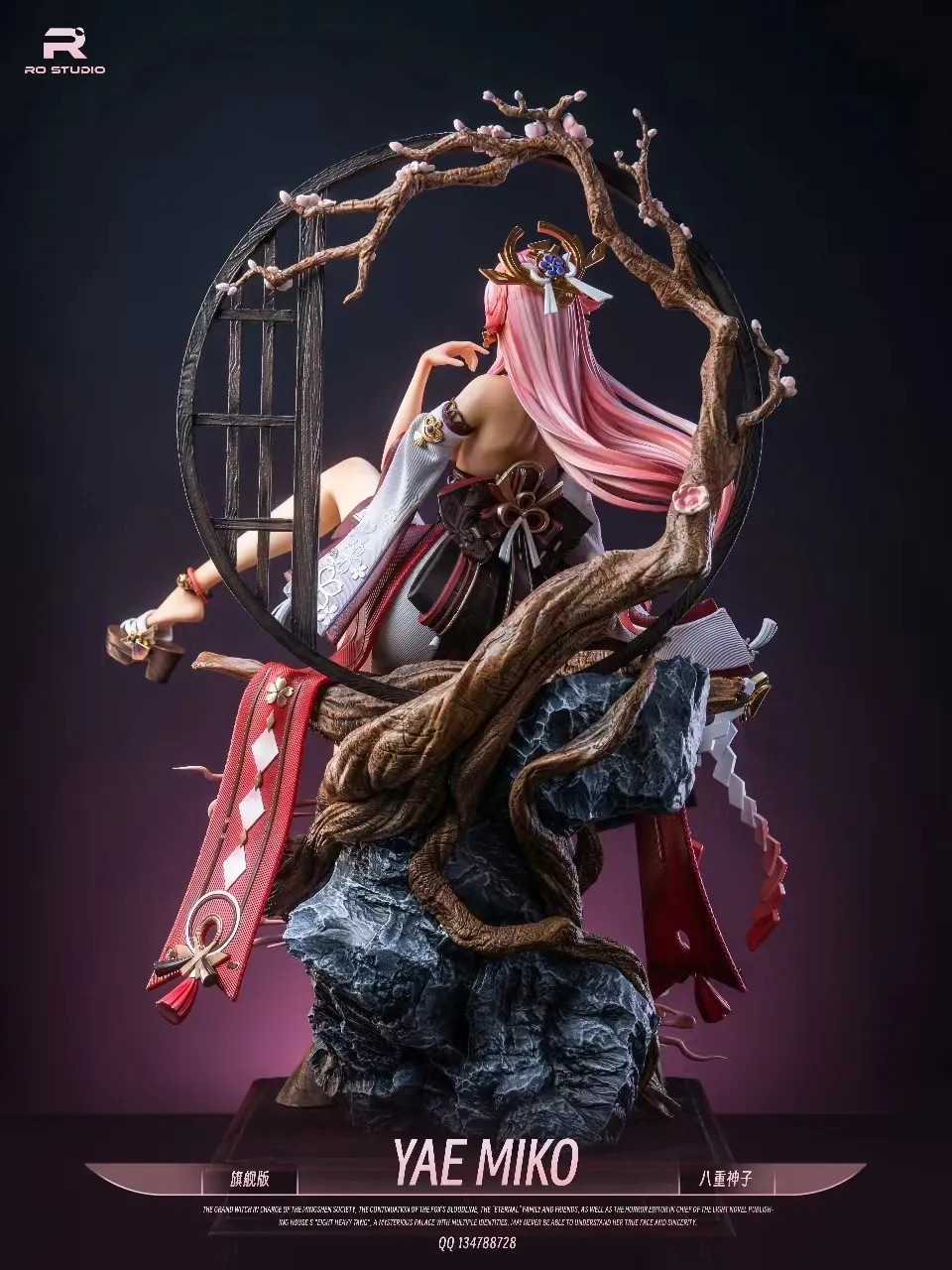 In addition to some muscle line drawings, the exposed parts of her body use paintwork to simulate the texture of real skin, and shading is also done to enrich the expression of texture.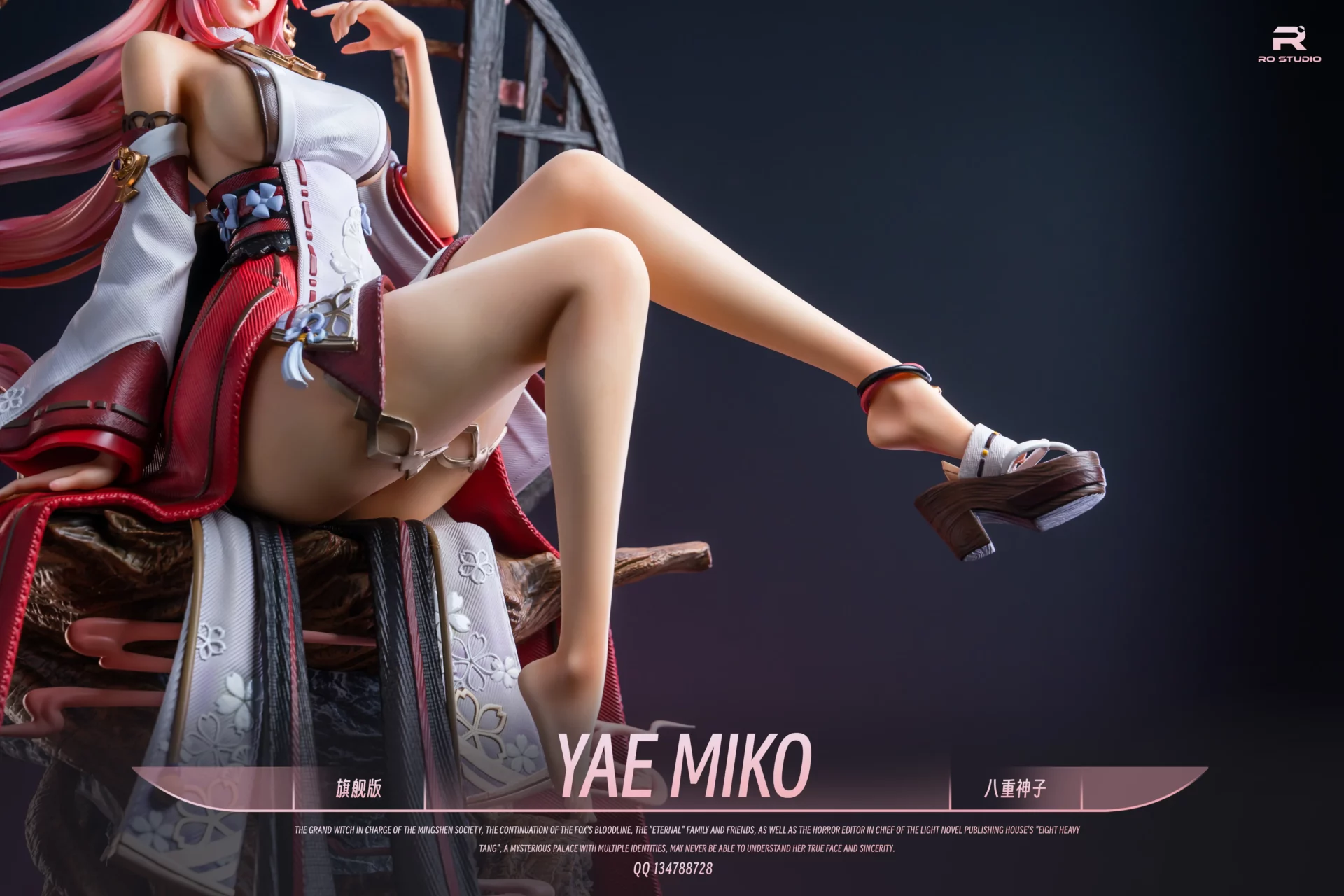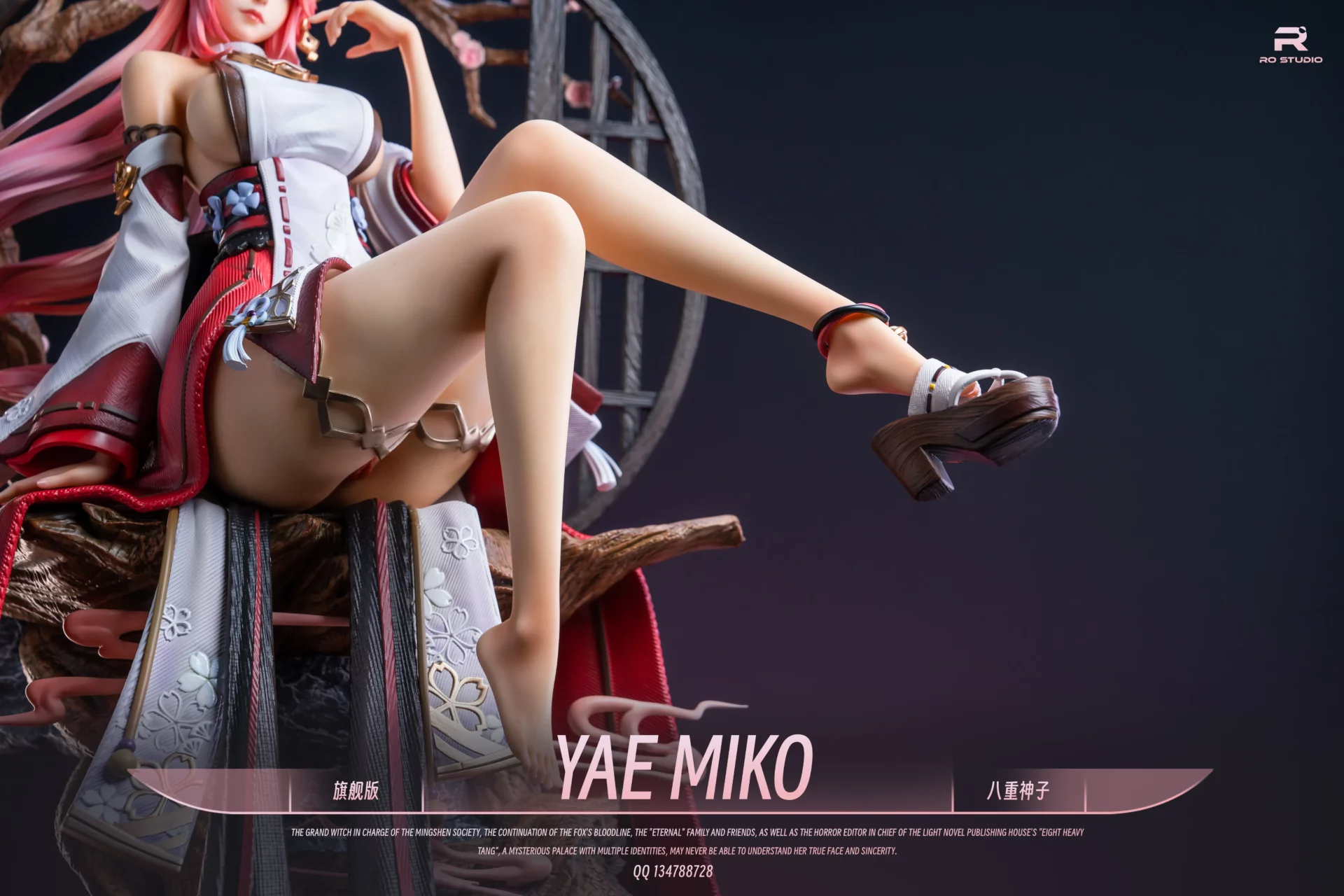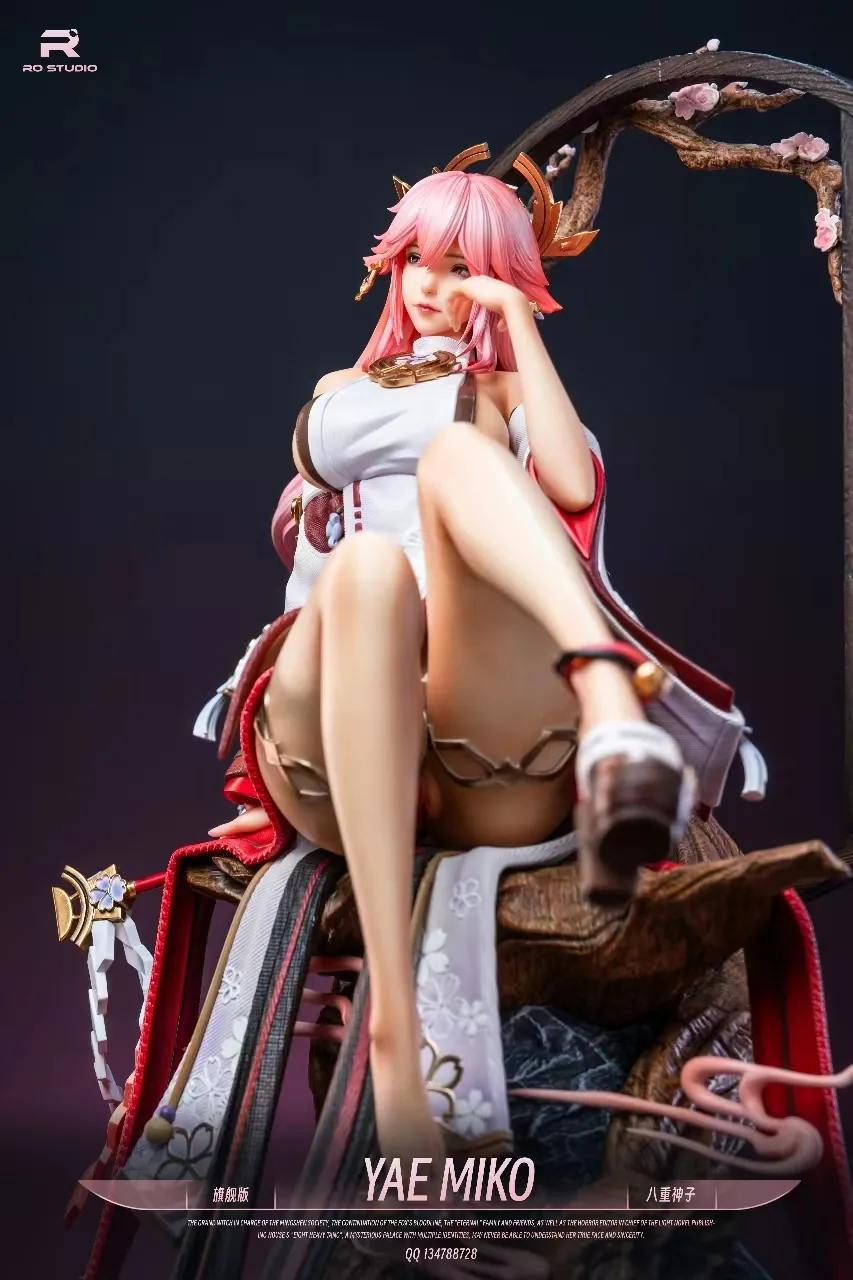 The fluidity of the miko outfit and the fox spirit details are also expressed. The clothing details are also presented very well. In addition to some wrinkle lines, the clothing also has distinct gradients in different areas.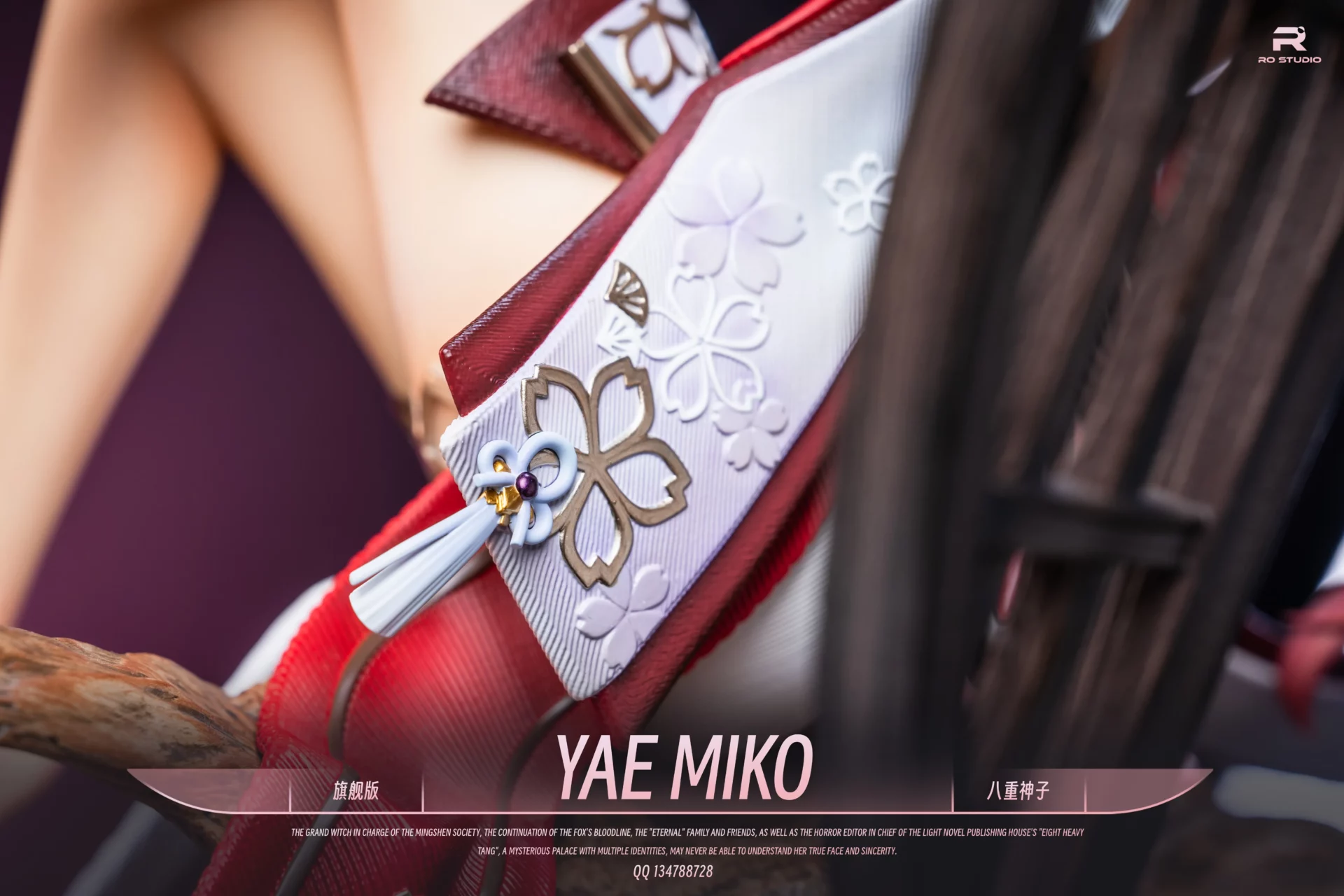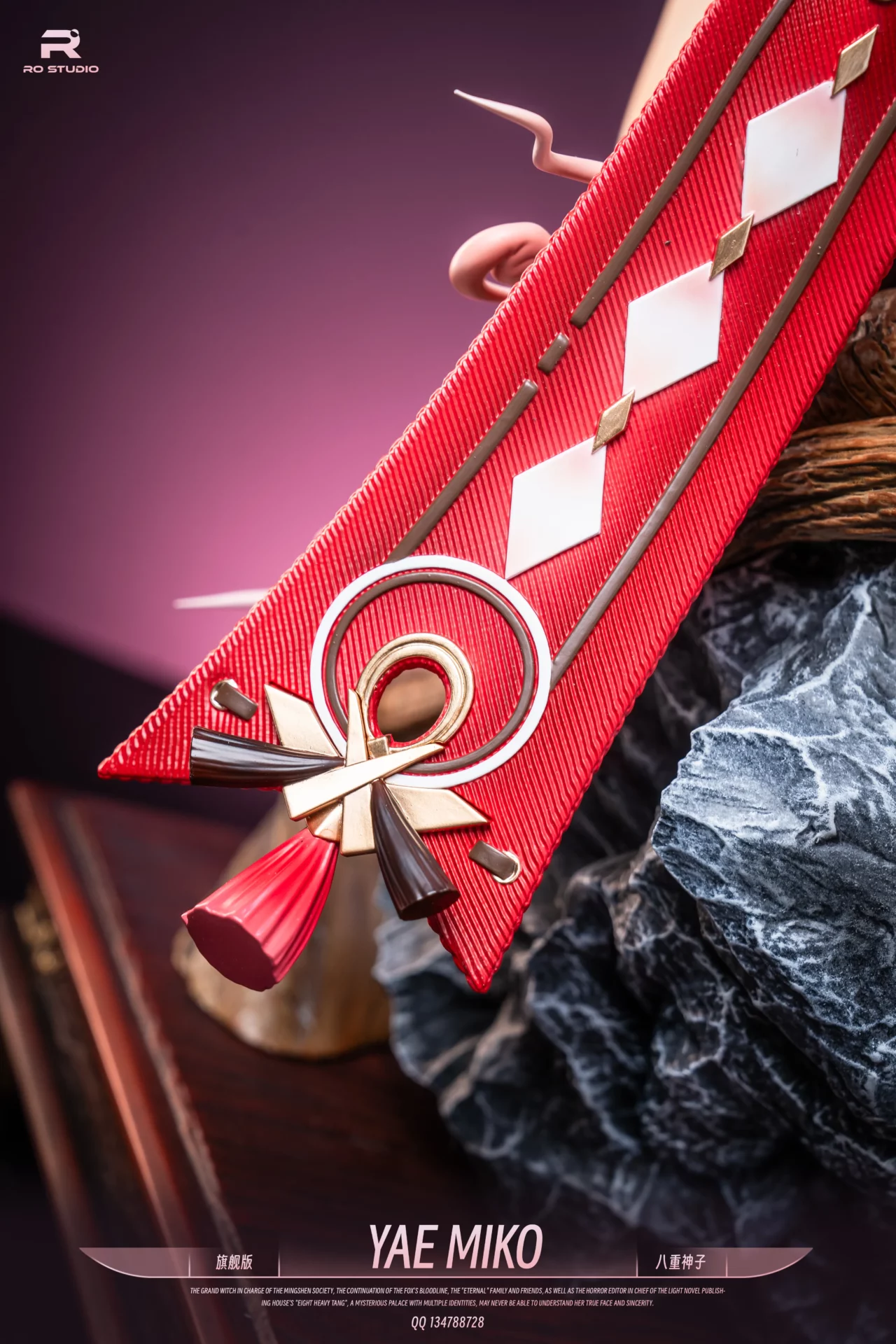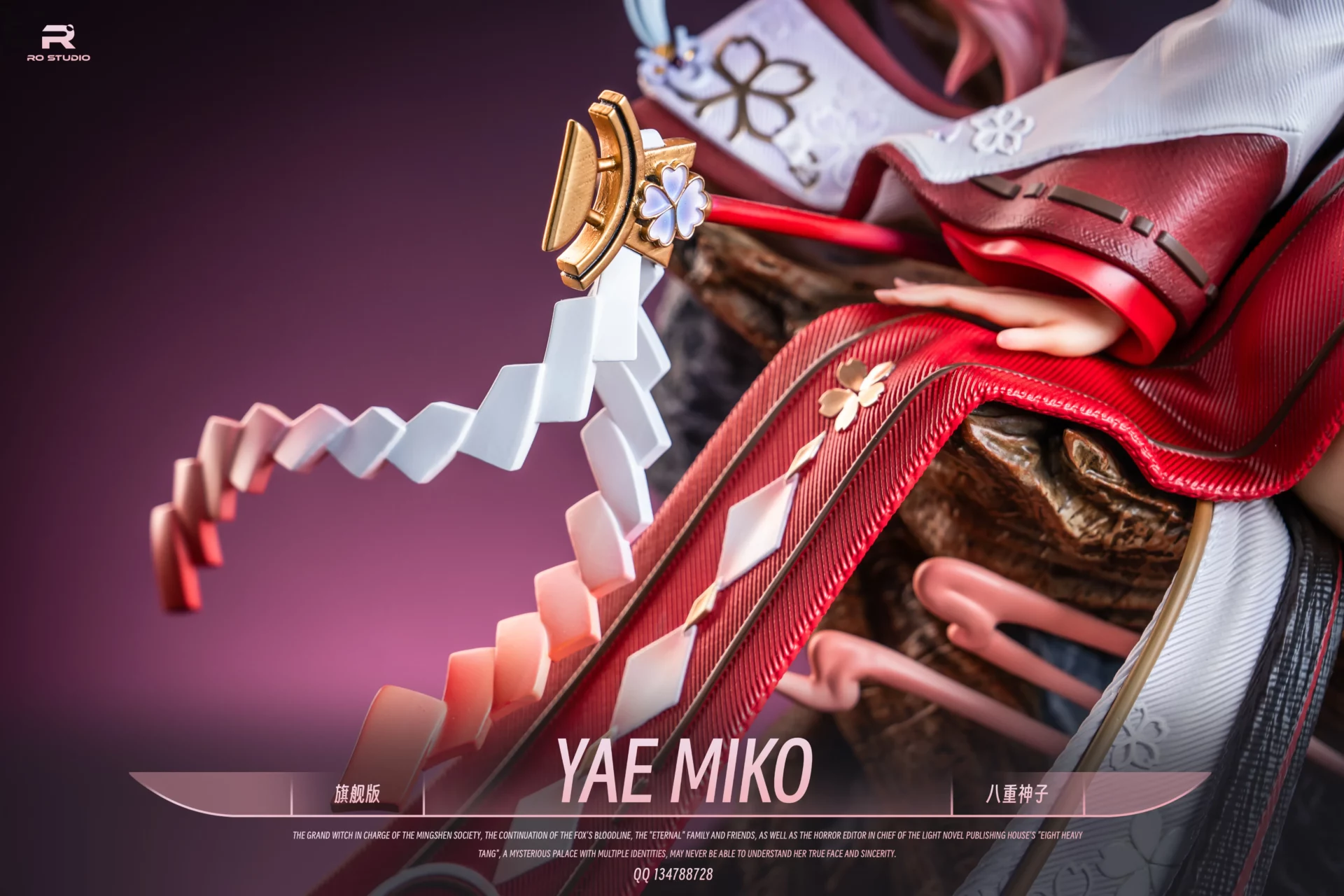 The base also features highly detailed ornaments, giving it a more lively feel for this figure.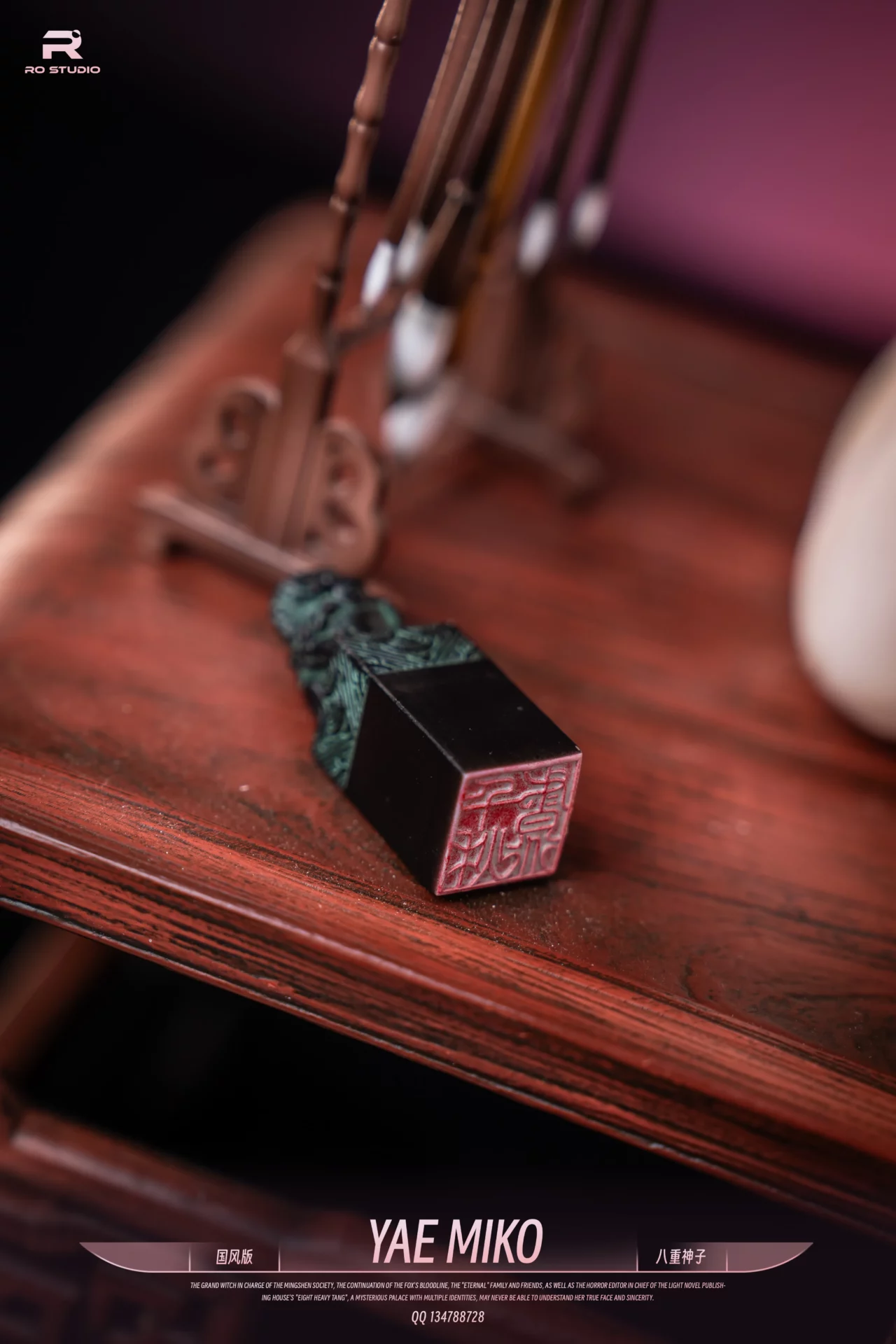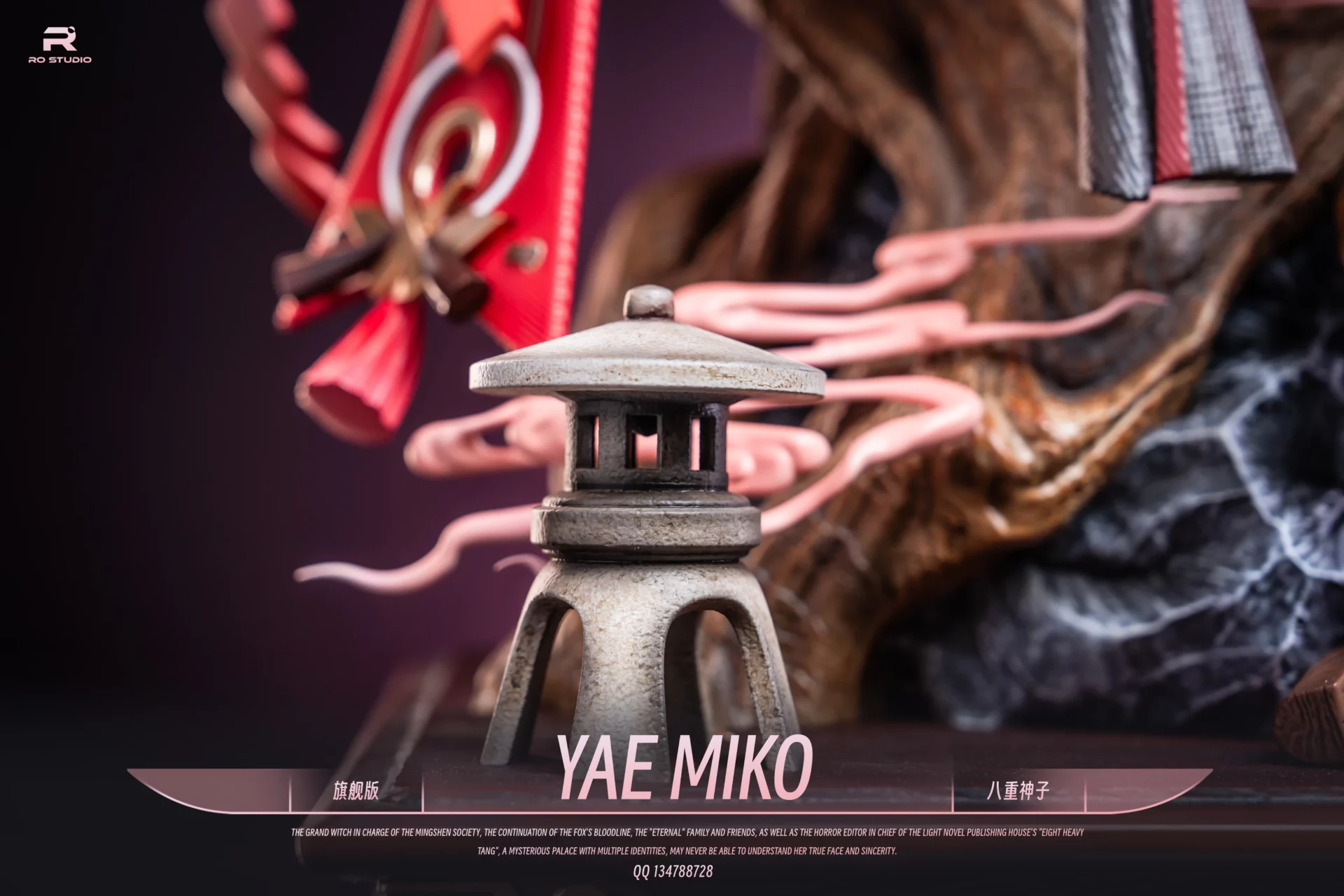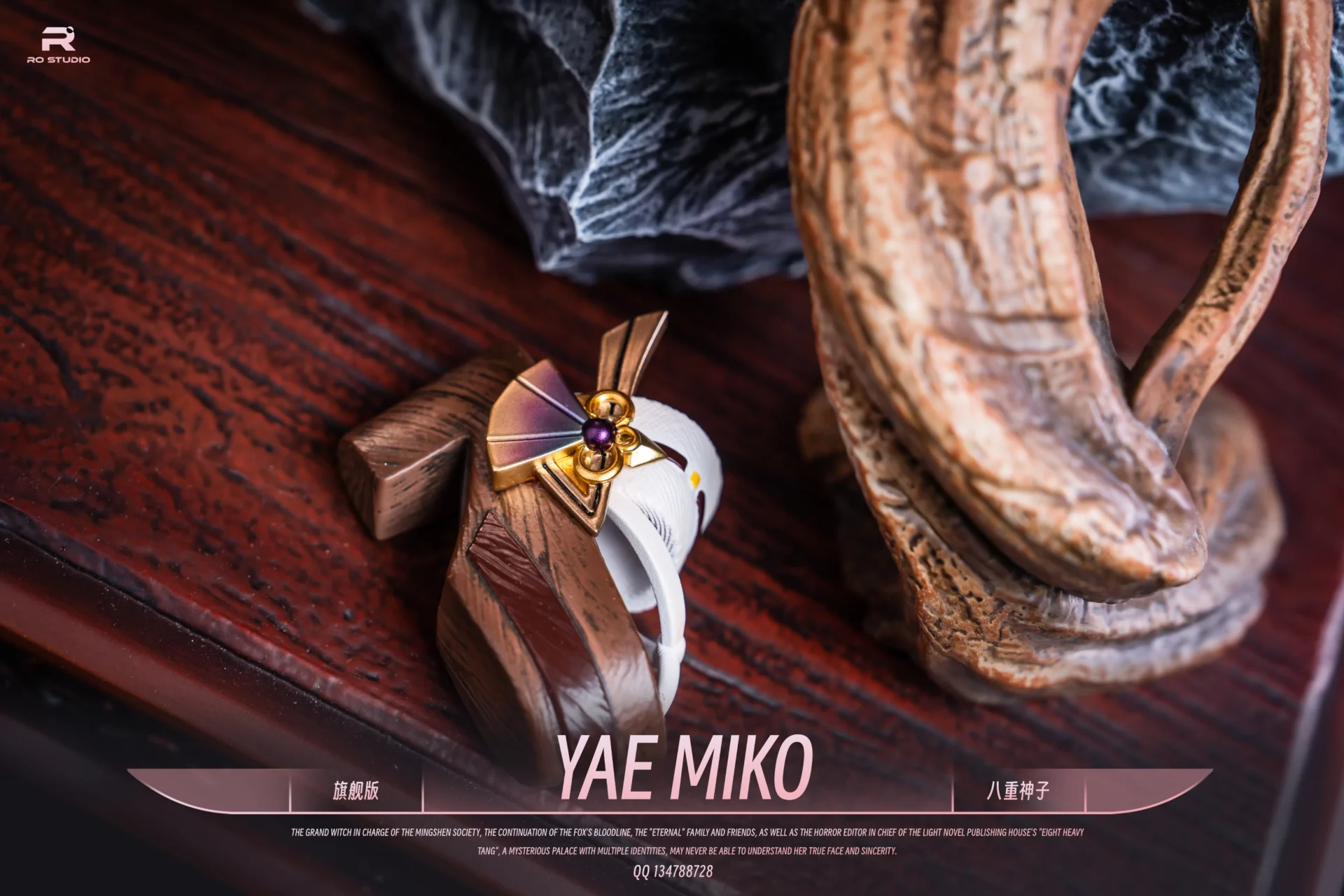 The pictures that you have seen so far are for the battle suit version, which features a realistic face.  However, there is another version, called the Cheongsam Version.  This one features a much more revealing outfit and features the face from her video game.  Here are some pictures of this alluring figure!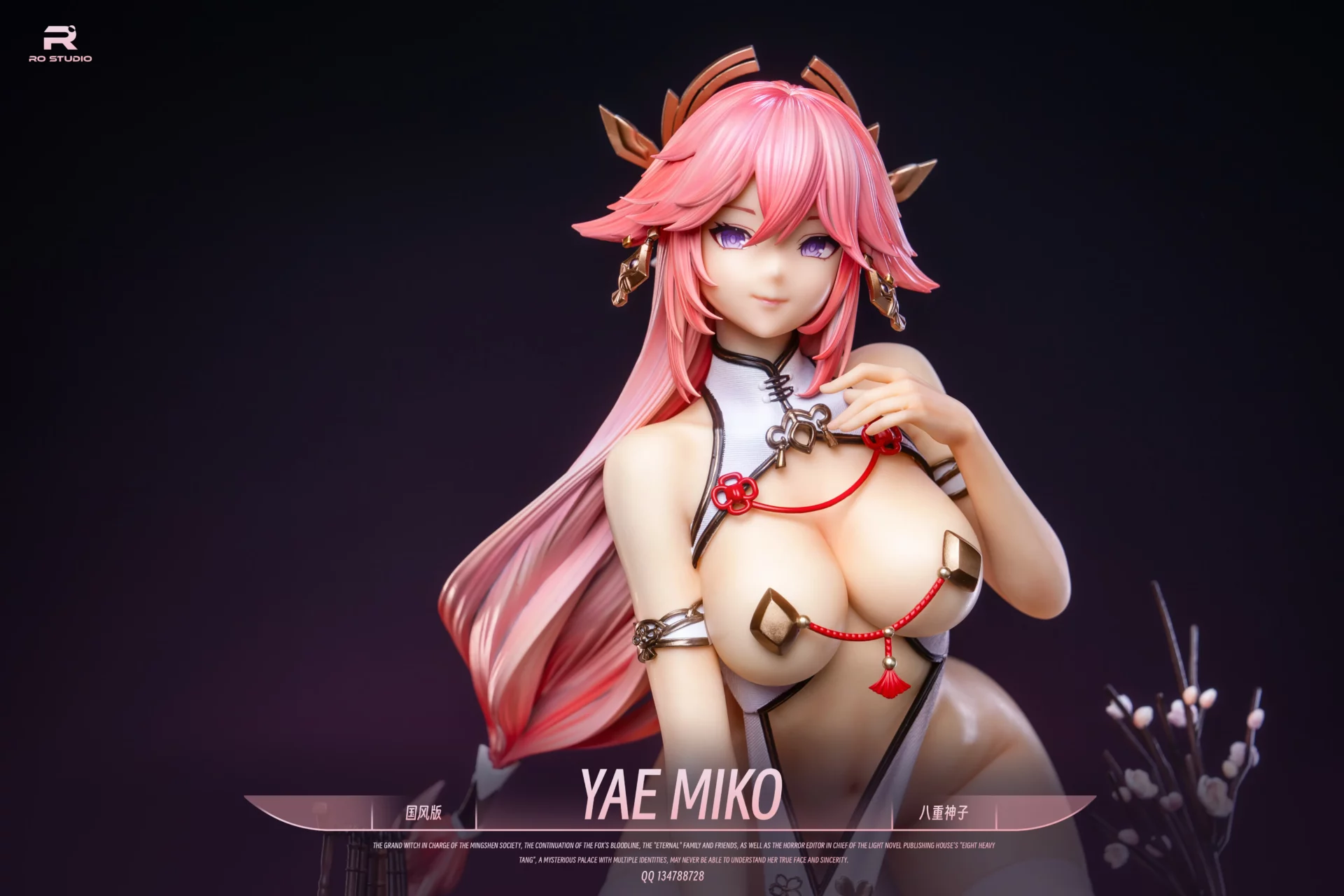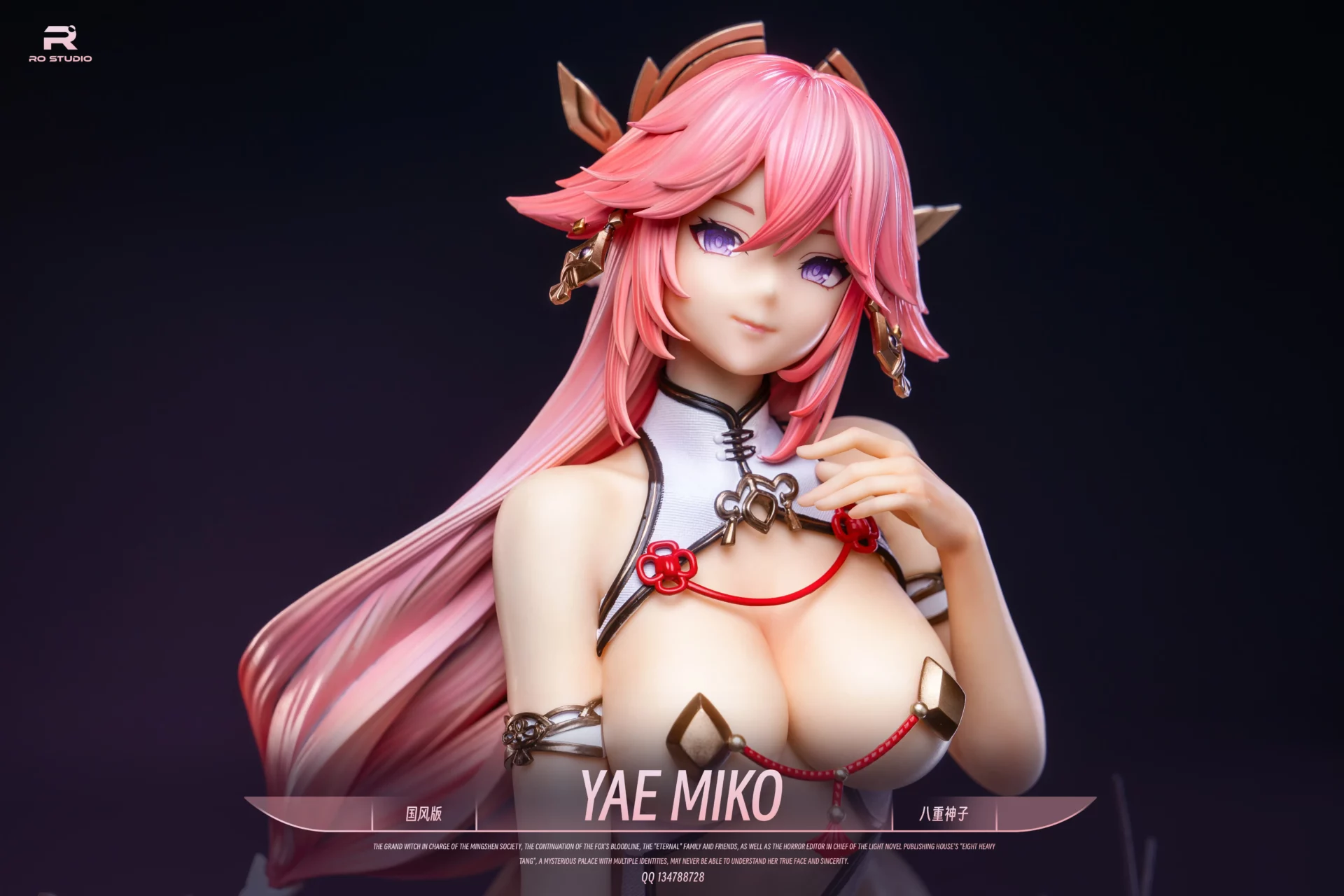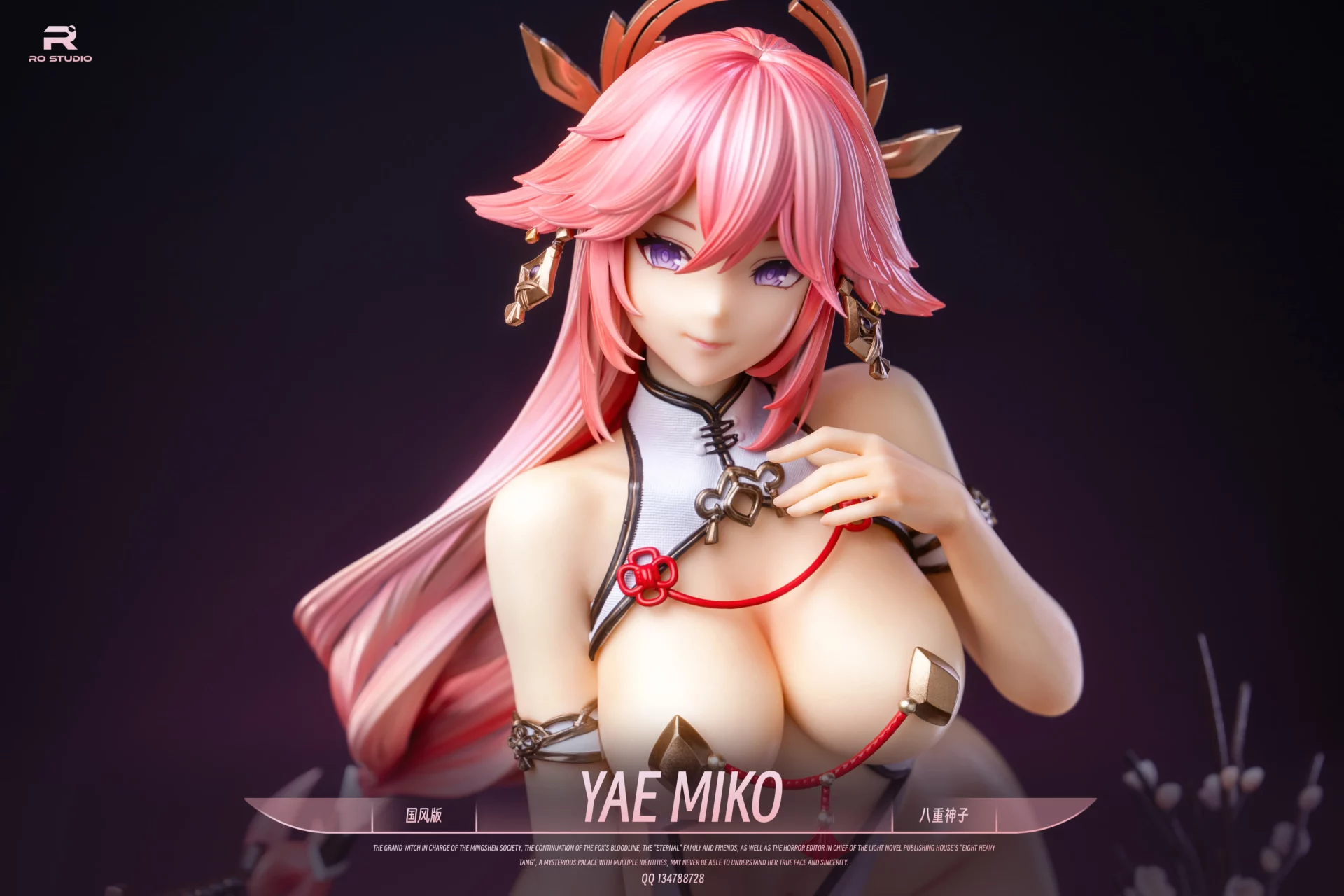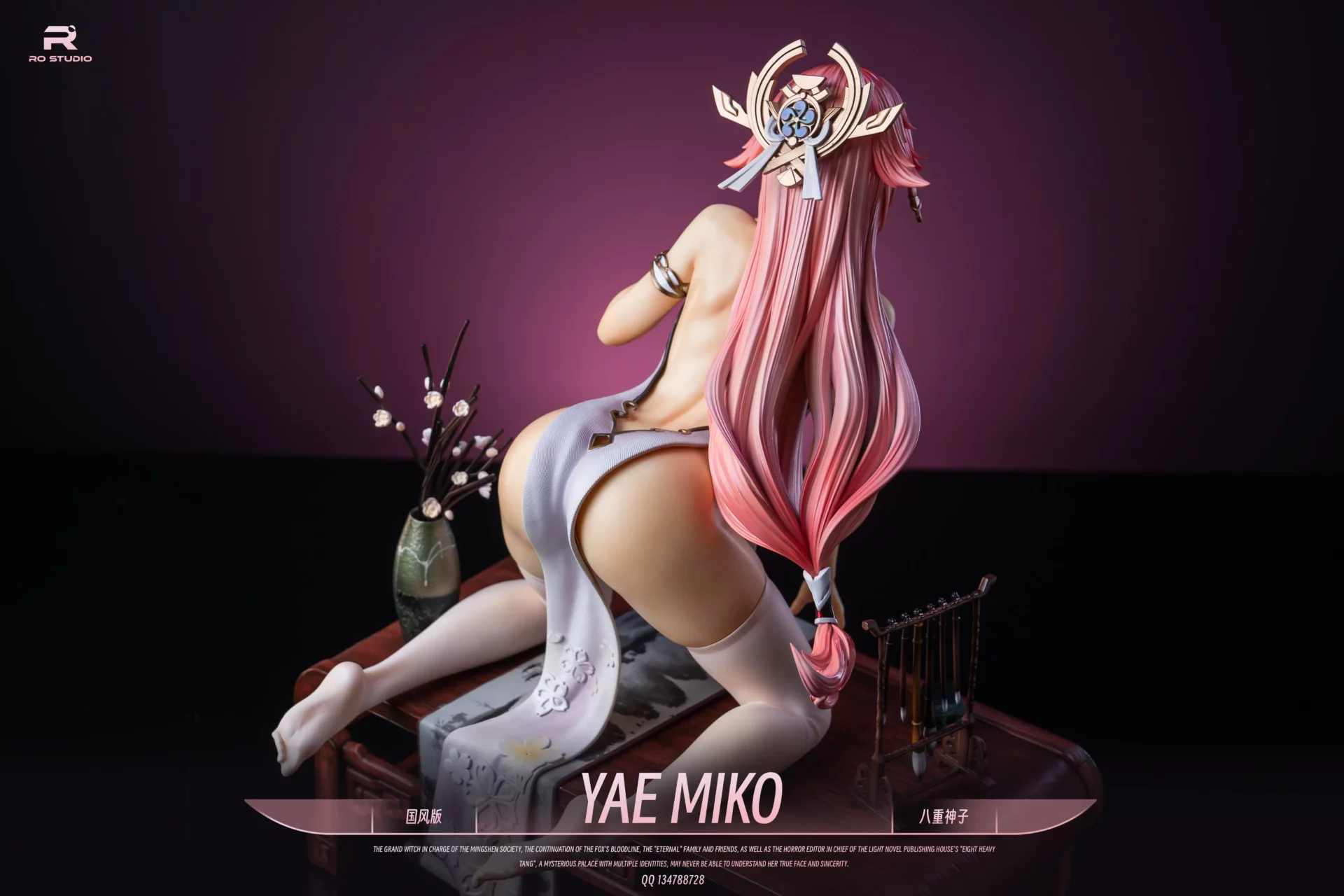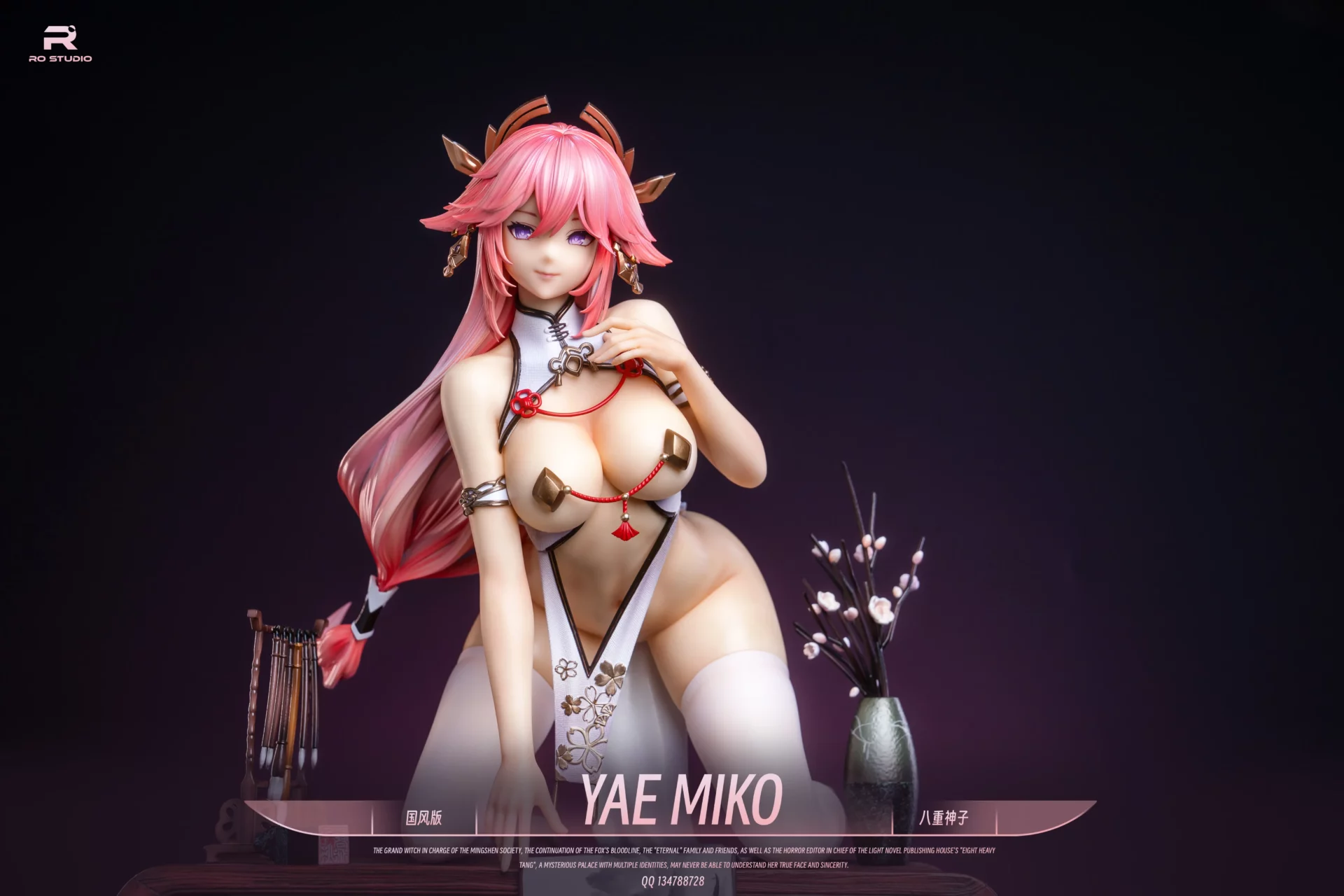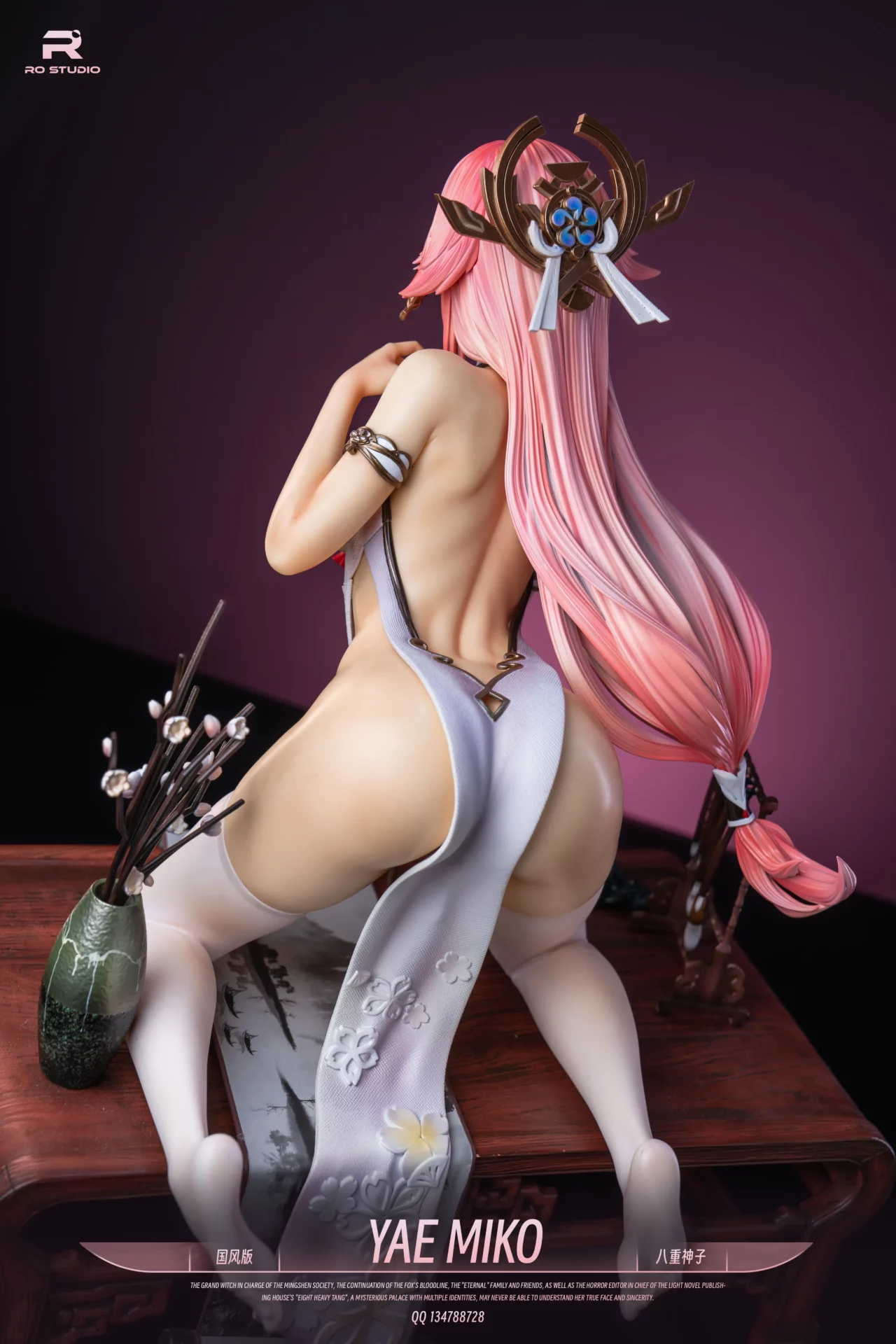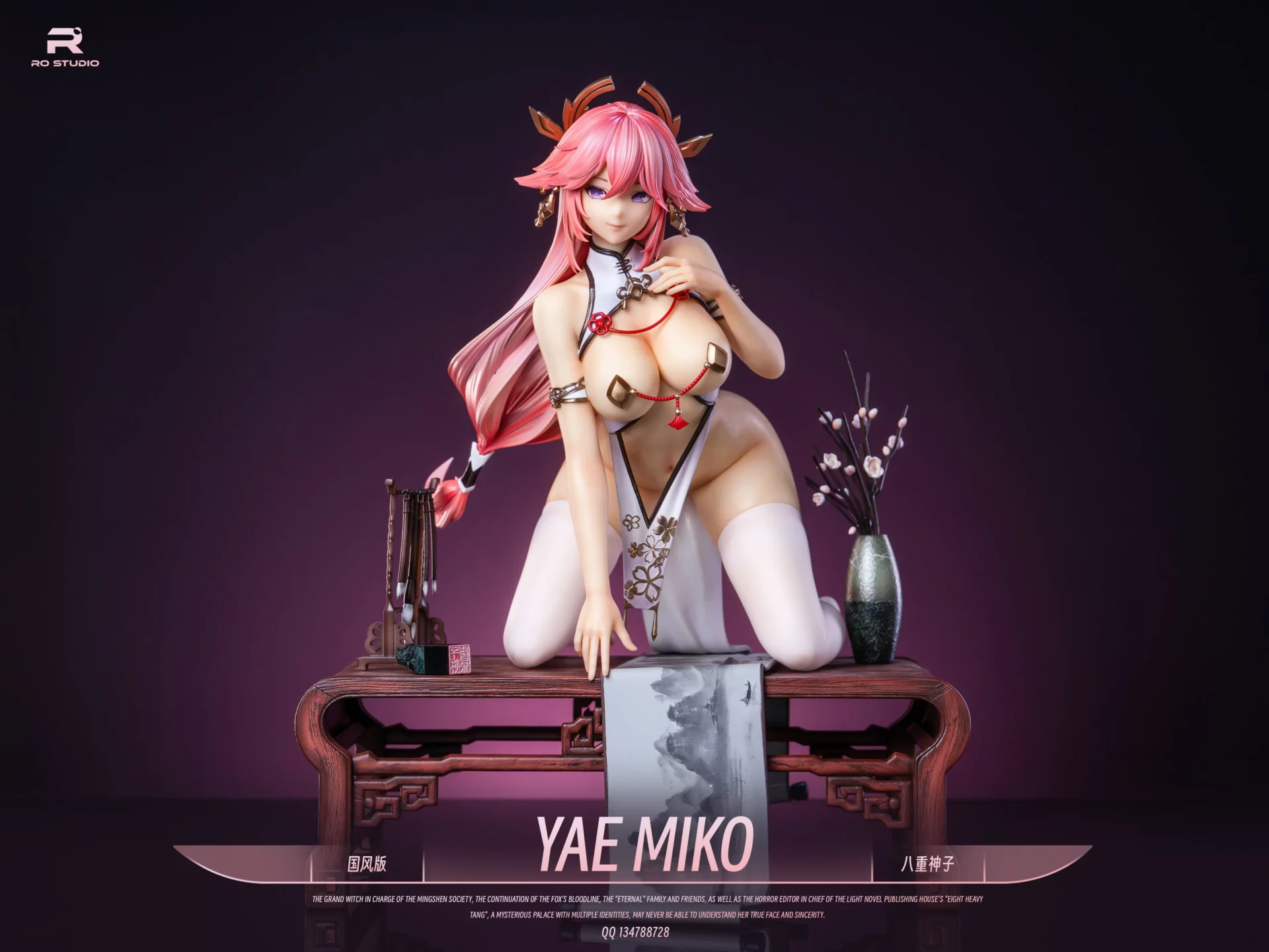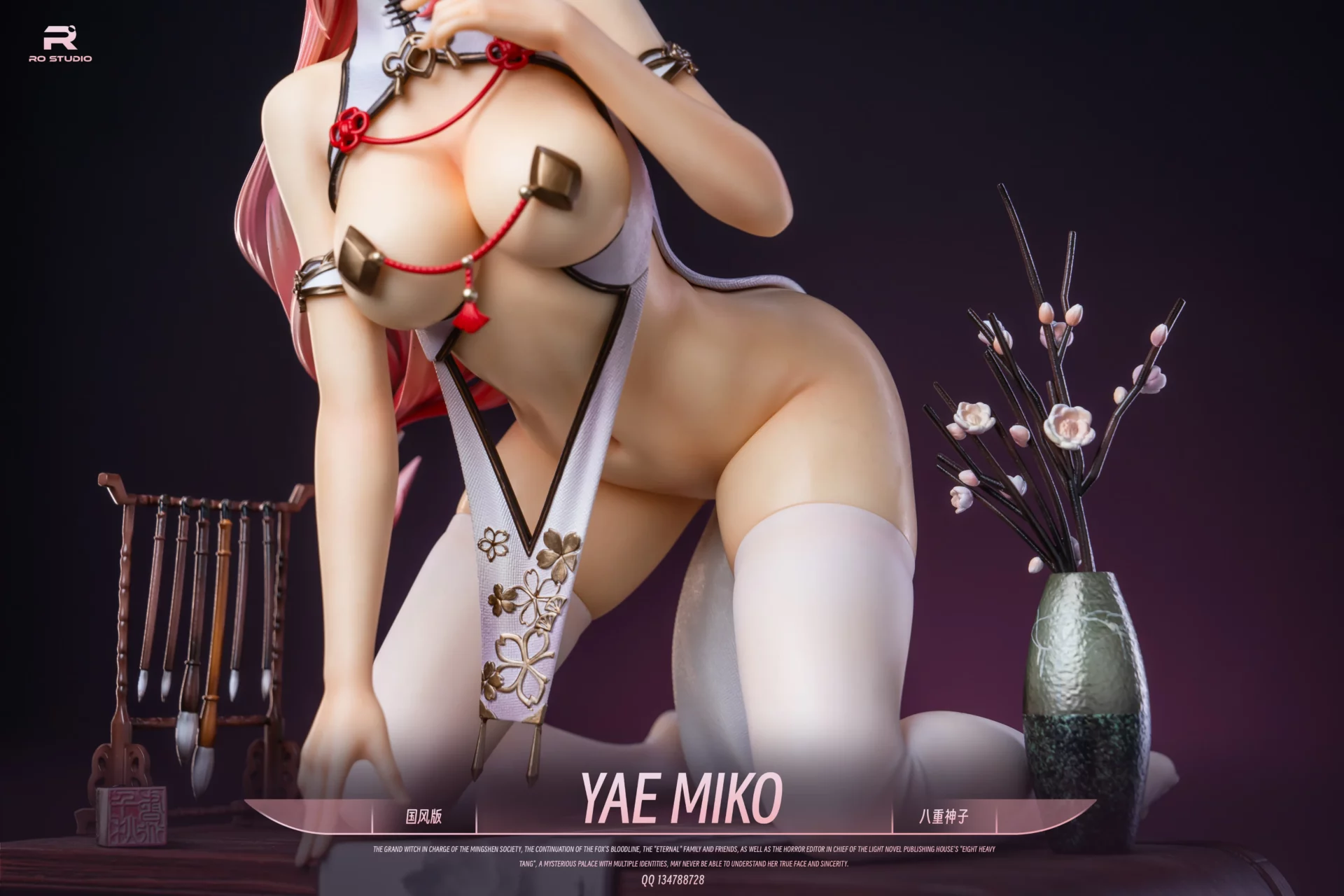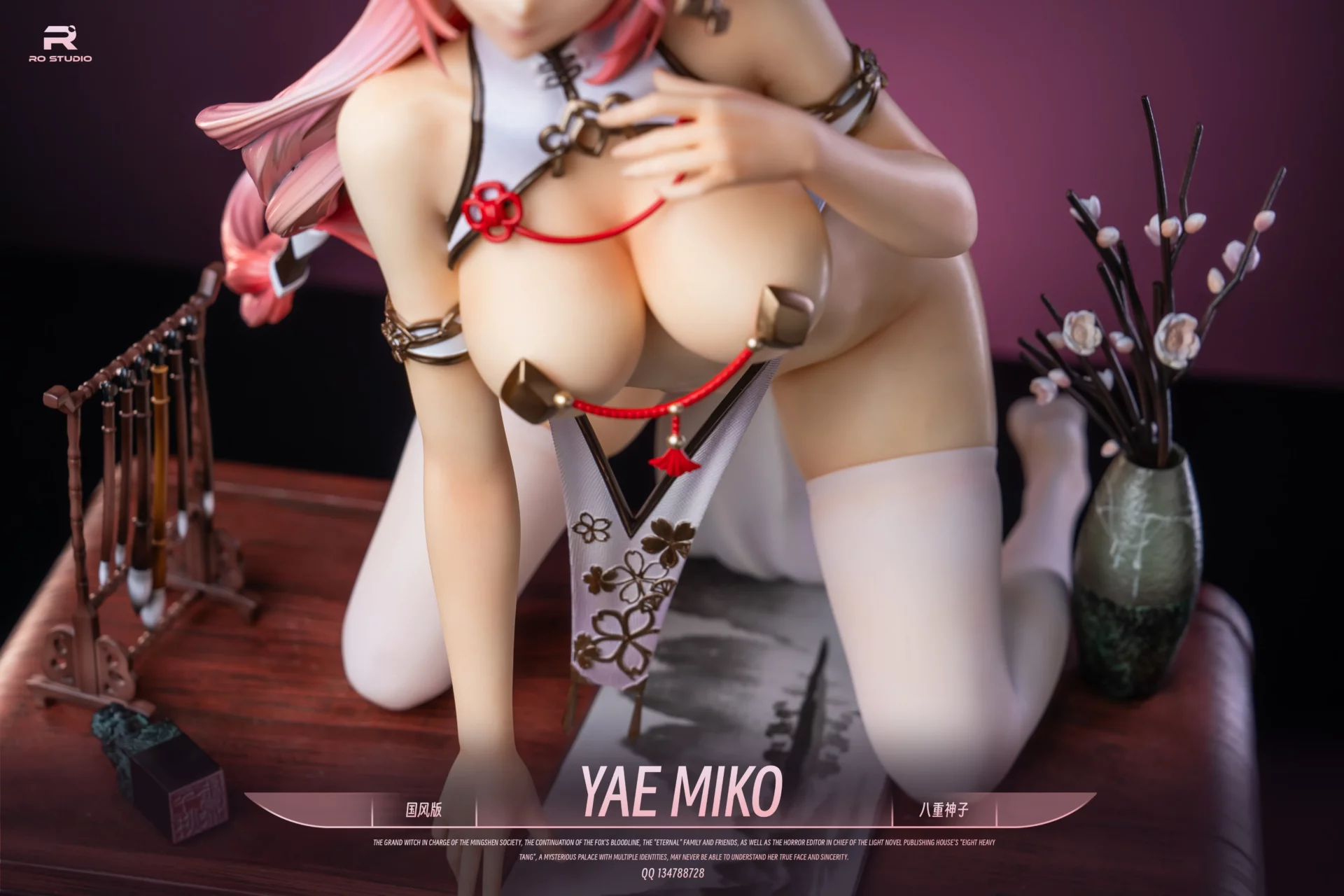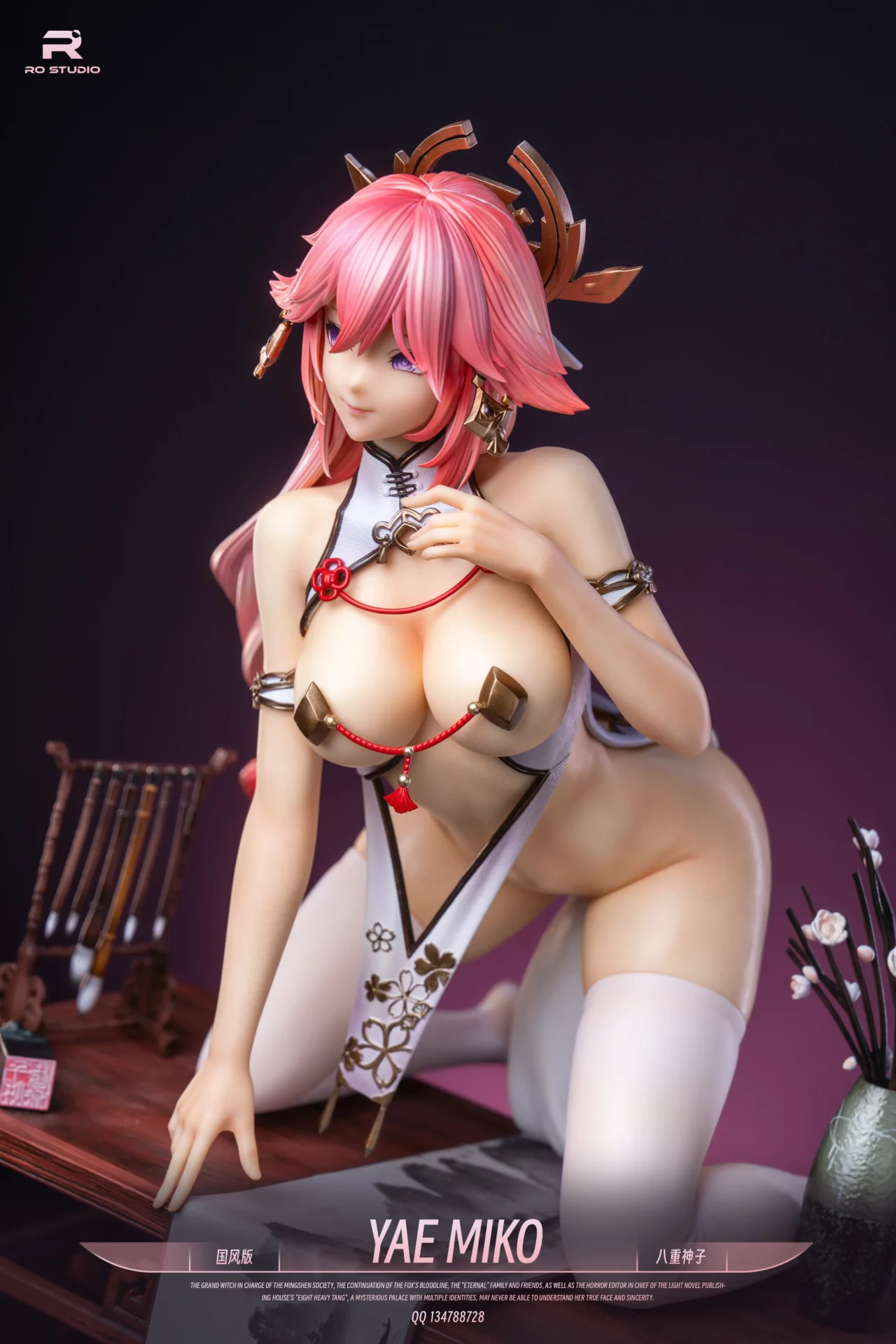 With either the Battle Suit version and Cheongsam Version available for this Yae Miko figure, such an exquisitely crafted work is definitely not to be missed by fans who like it!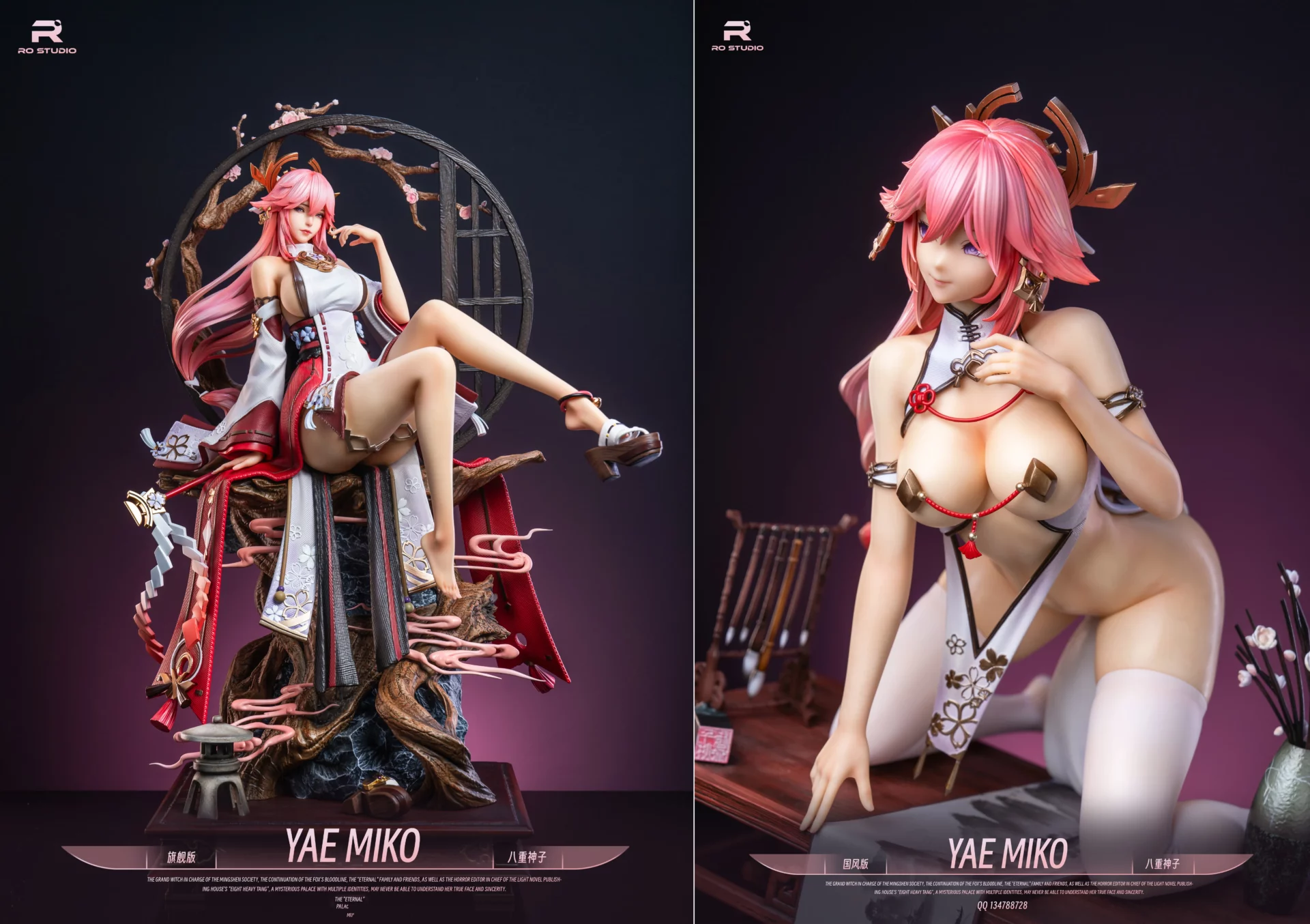 Click here for news on other exciting Genshin Impact products!