Byakuya Kuchiki – YM Studios
Byakuya Kuchiki – YM Studios: "The monkey tries to catch the moon, but it's just a reflection in the water. Even if one tries hard to catch it, they will eventually sink to the bottom of the sea." – Byakuya Kuchiki, Bleach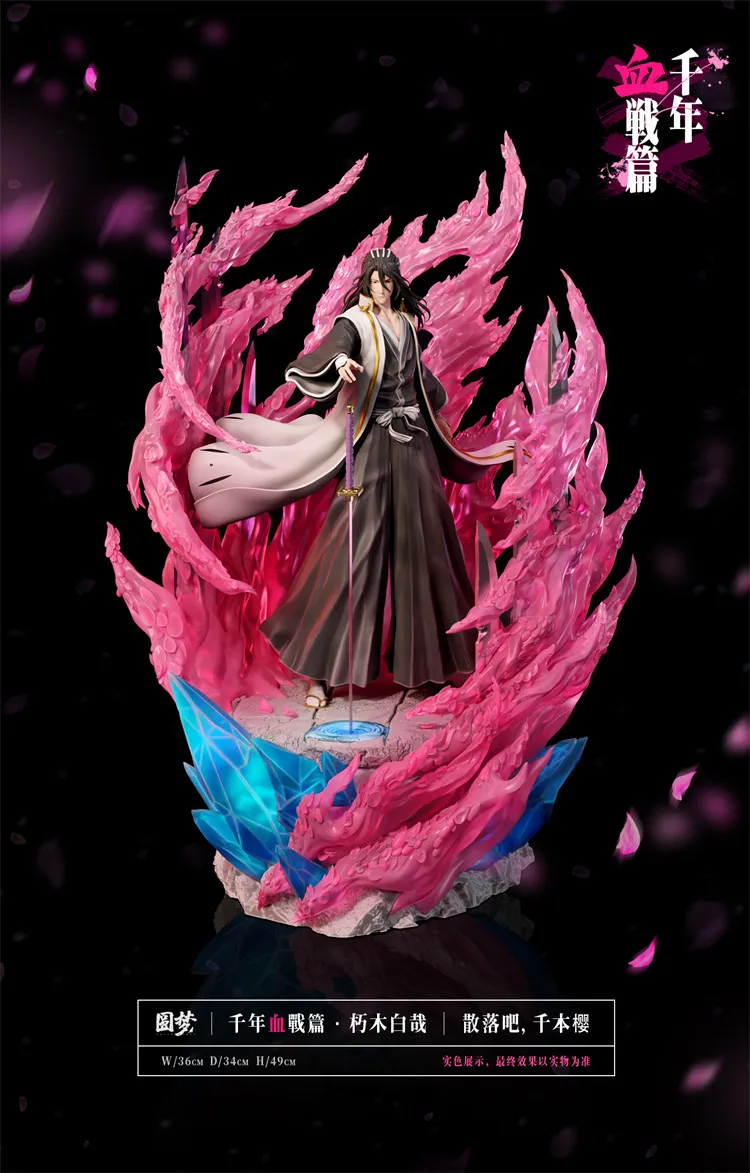 Byakuya Kuchiki is a male character in the Japanese manga series "Bleach" and its spin-off works. He is the captain of the sixth division of the Gotei 13, the 28th head of the Kuchiki family, one of the four noble families, and the adoptive older brother of the current captain of the thirteenth division, Rukia Kuchiki. He always thinks calmly, but in reality, he is a person who values emotions a lot (a standard "cold on the outside, warm on the inside" character).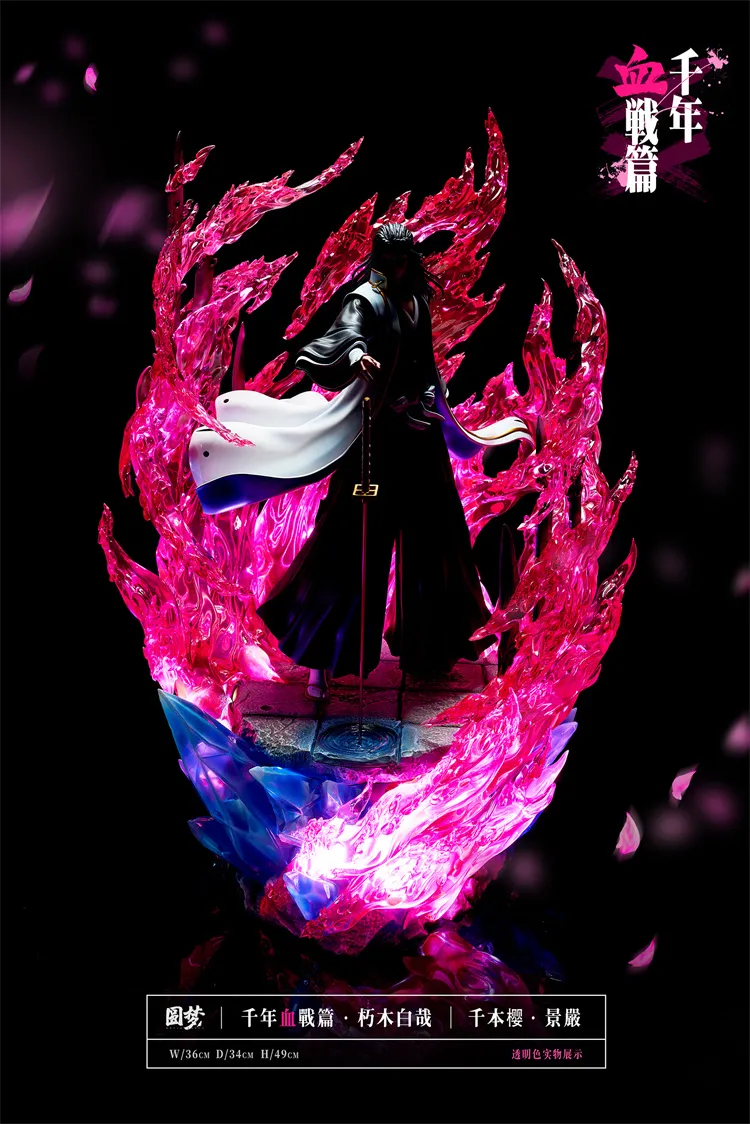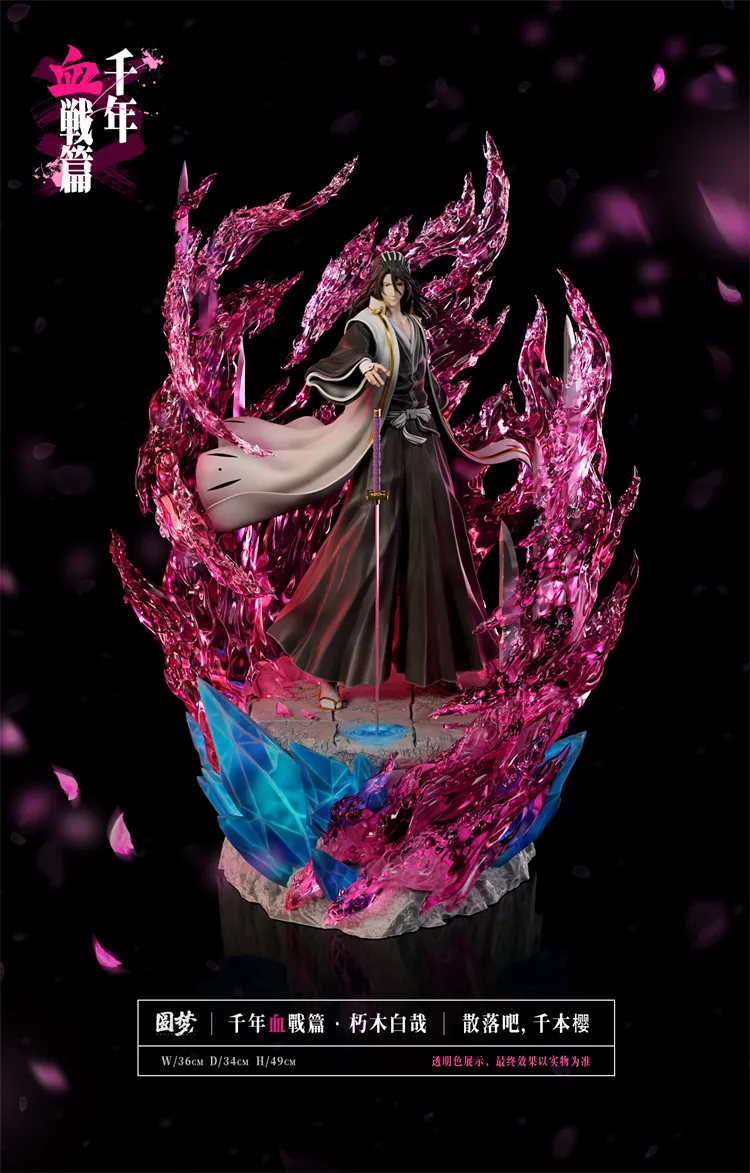 The image shown here is from the "Thousand-Year Blood War" arc, where Byakuya Kuchiki fights against one of the Sternritter, Äs Nödt. His sword can disappear into the ripples on the ground according to his will, and he can activate the coolest Bankai, "Senbonzakura Kageyoshi."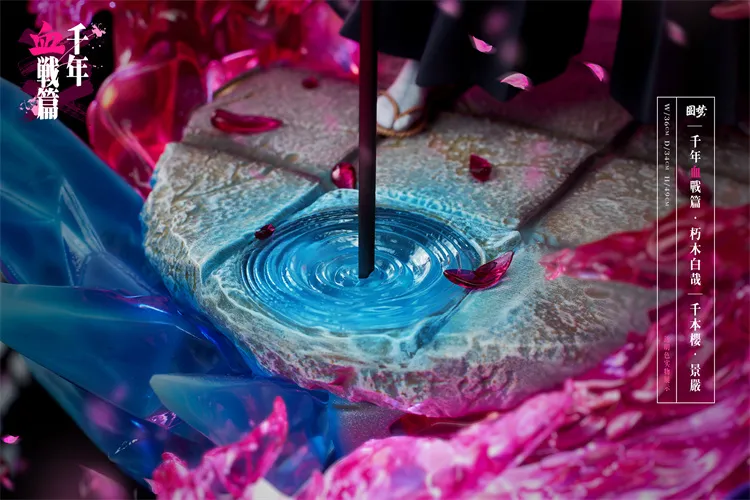 The cherry blossoms that surround Byakuya Kuchiki are also very colorful. The left and right models are transparent and solid colors, respectively, and the platform is made to resemble a tiled floor.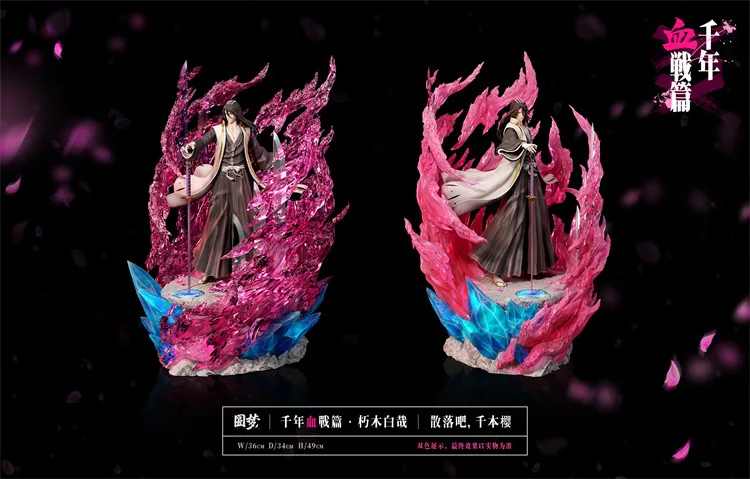 With his sharp gaze, black hair, and black and white outfit, his clothing wrinkles are also very natural. Even though it is a static pose, he exudes a strong aura!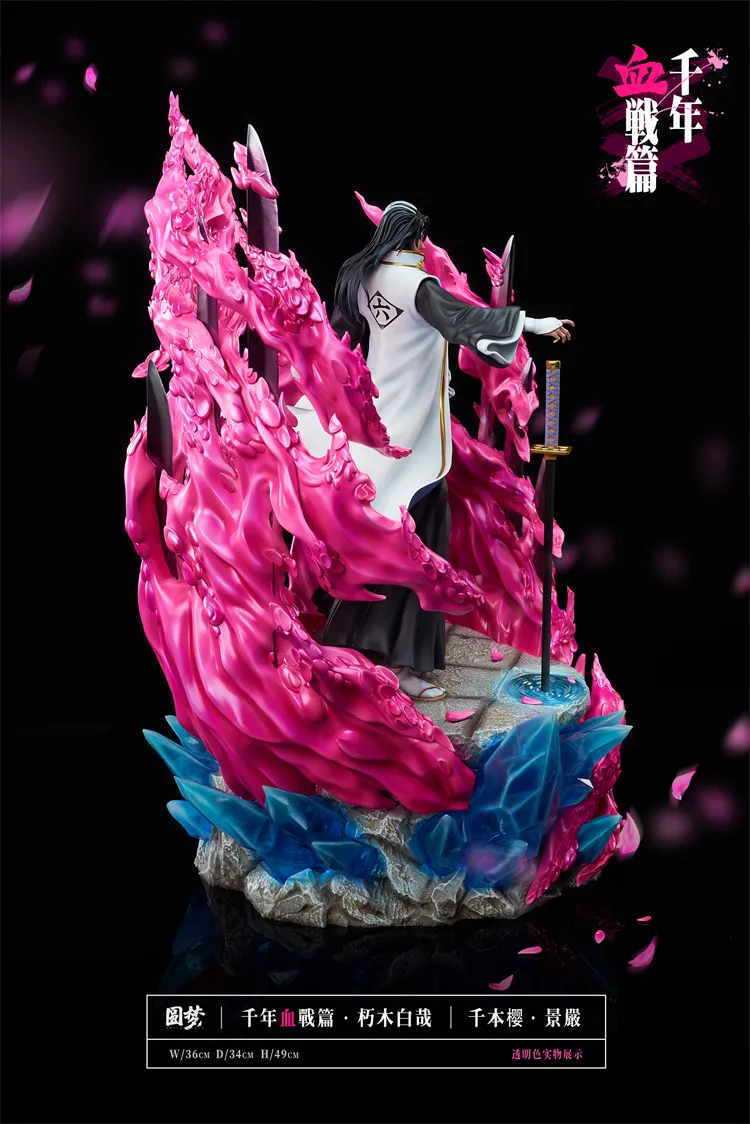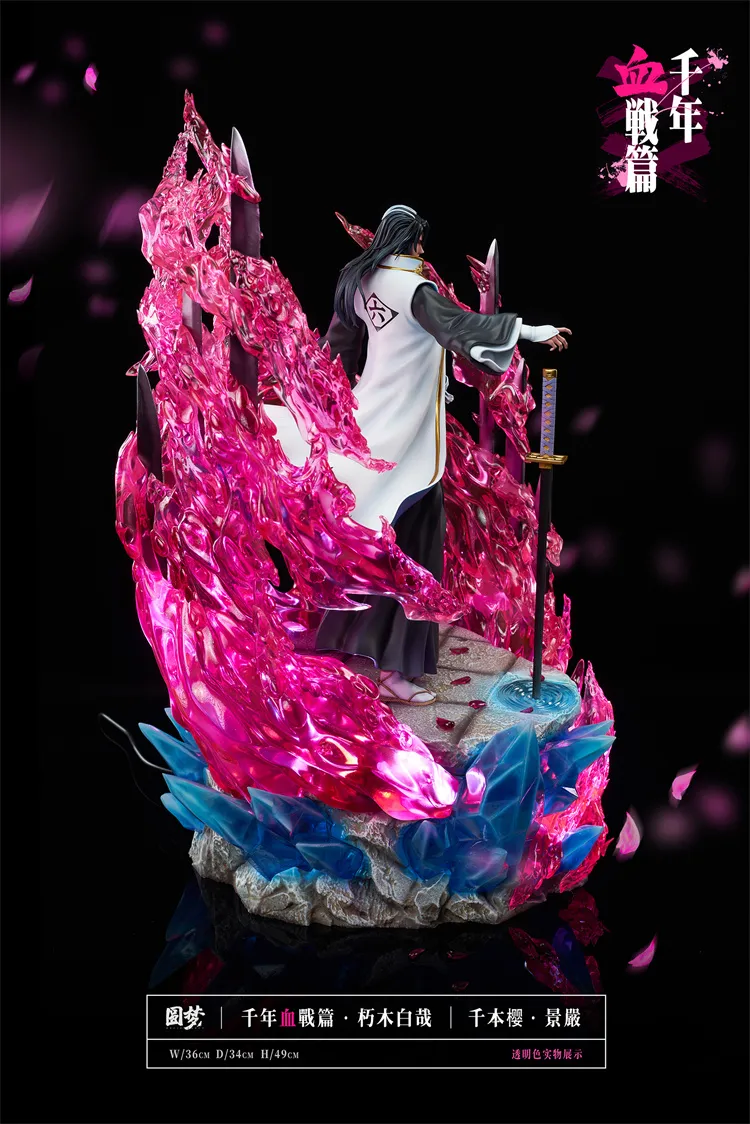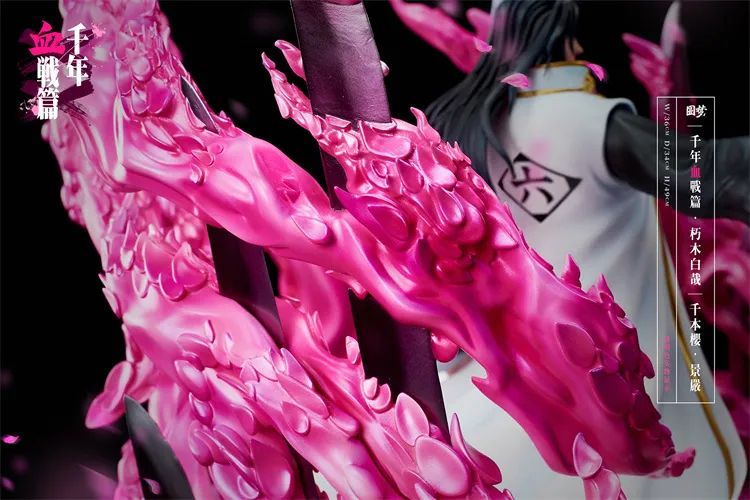 Click here for more Bleach-related news!