Yoimiya – Maruko Studio
Yoimiya – Maruko Studio: Unveiled is a figure of Yoimiya from the game "Genshin Impact!" It comes in both 1/7 and 1/4 scales, featuring an eye-catching design with a bold pose and a taut bowstring.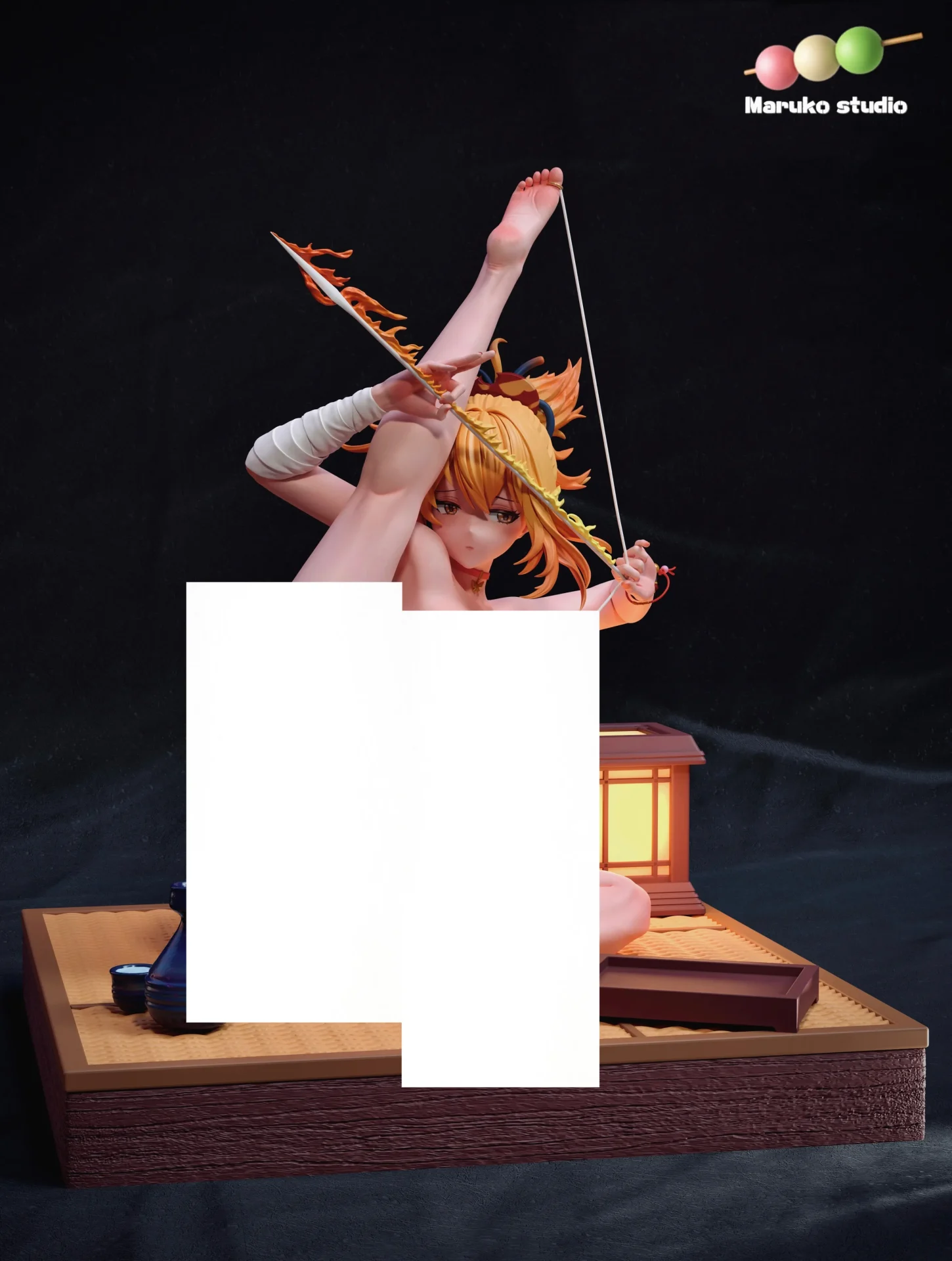 The 1/4 scale version of Yoimiya comes with a platform, a wine jug, and a small night lamp in the depicted image. The 1/7 scale version, on the other hand, only includes a white long-pile mat. However, the main figure is identical, with only a difference in size.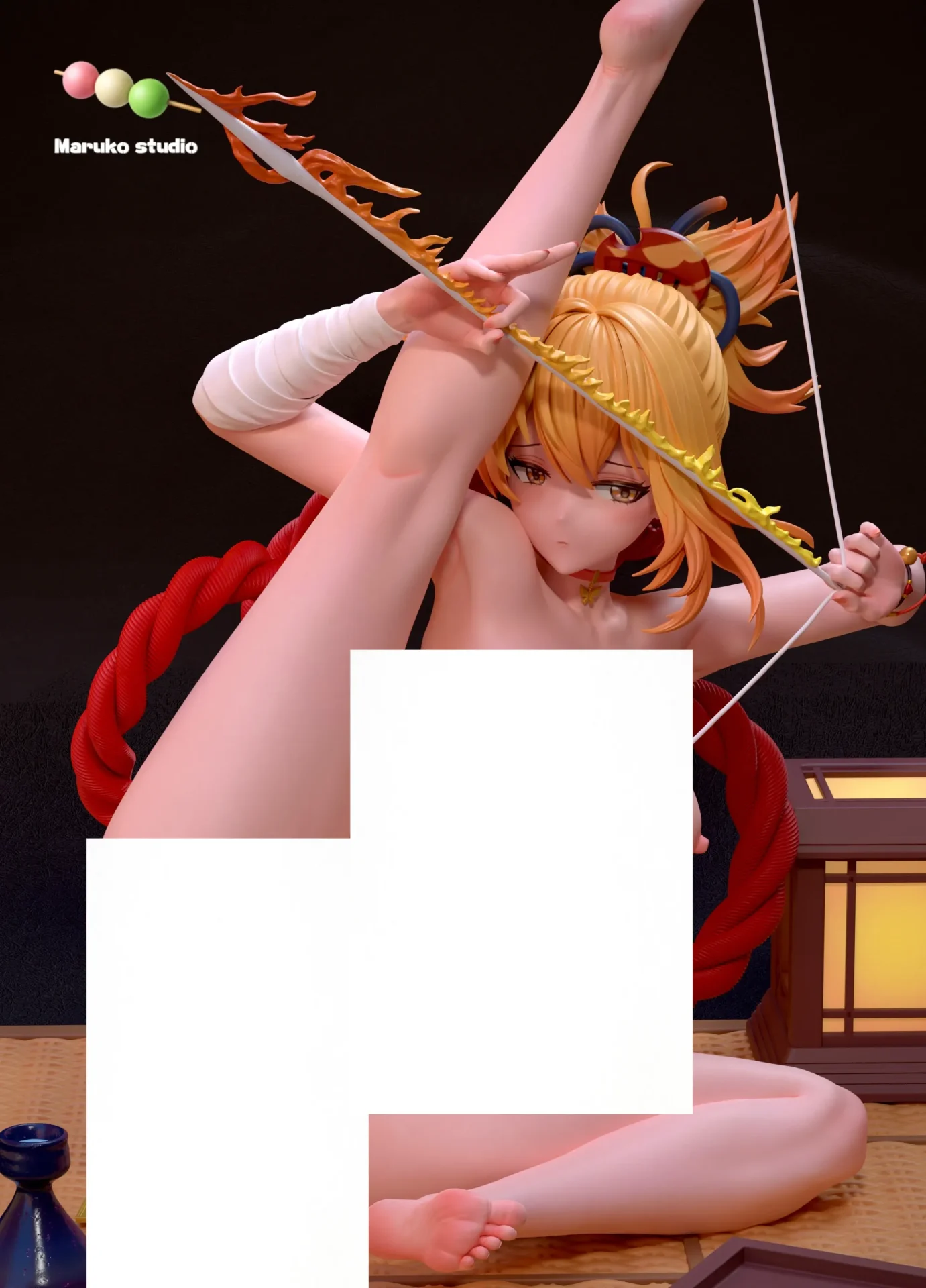 The creative pose of Yoimiya, with her raised leg and pulled bowstring, is quite imaginative. Not only is the figure in a full fruit mode, but the stretched bowstring also passes through a crucial part of his body!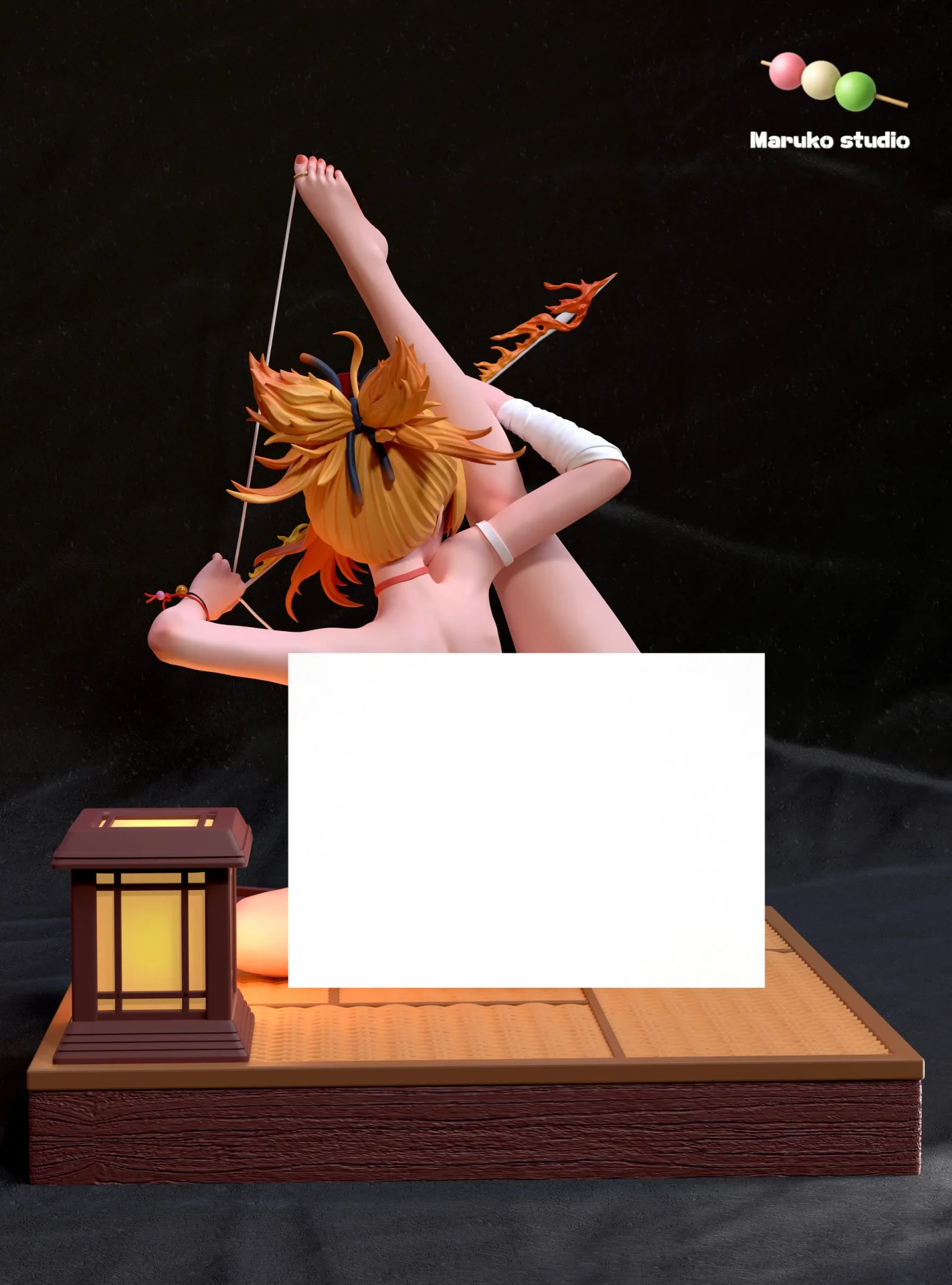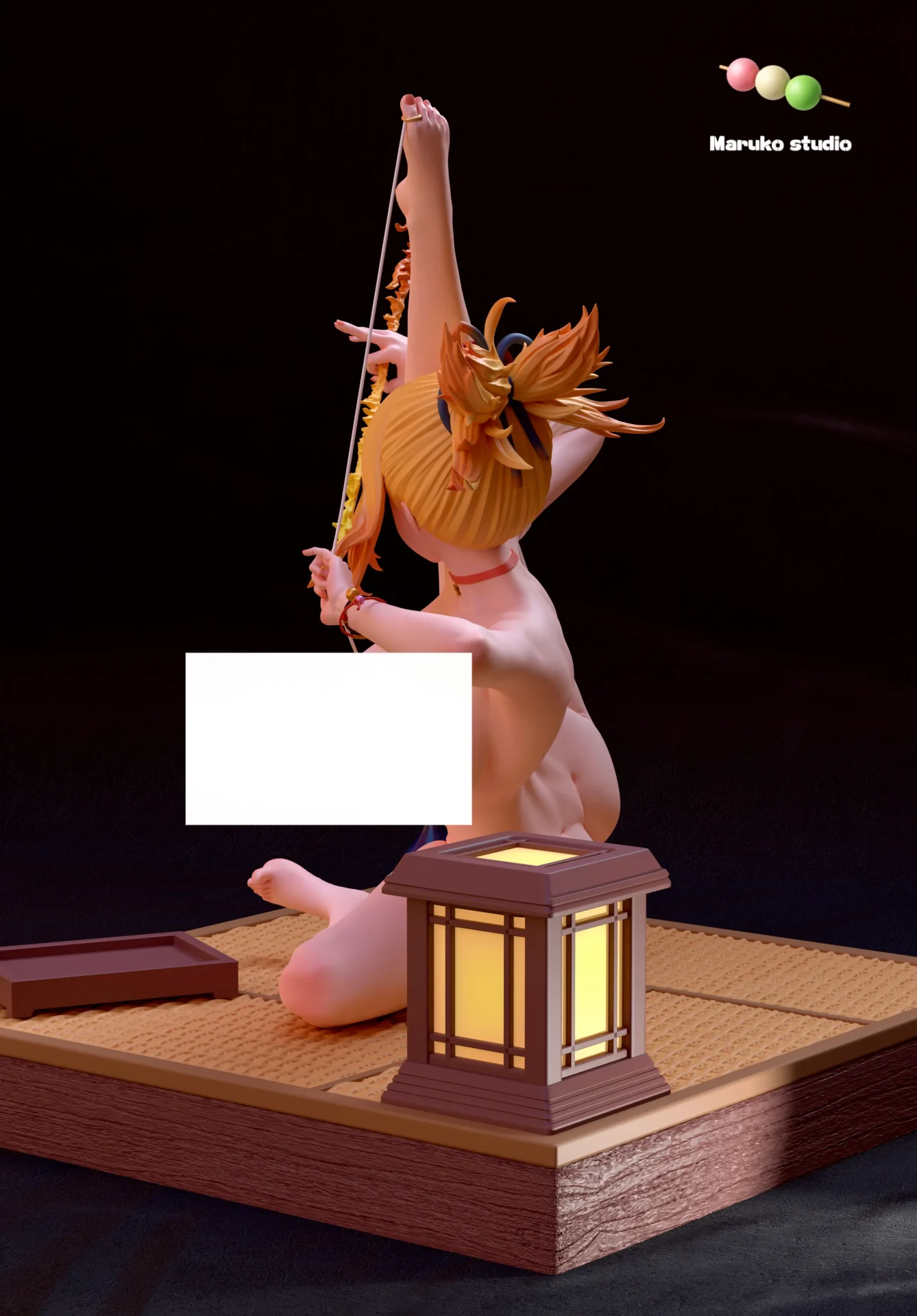 Additionally, there is a colorful bell embedded in Yoimiya's buttocks that can be played with. The brand really knows how to add playful elements.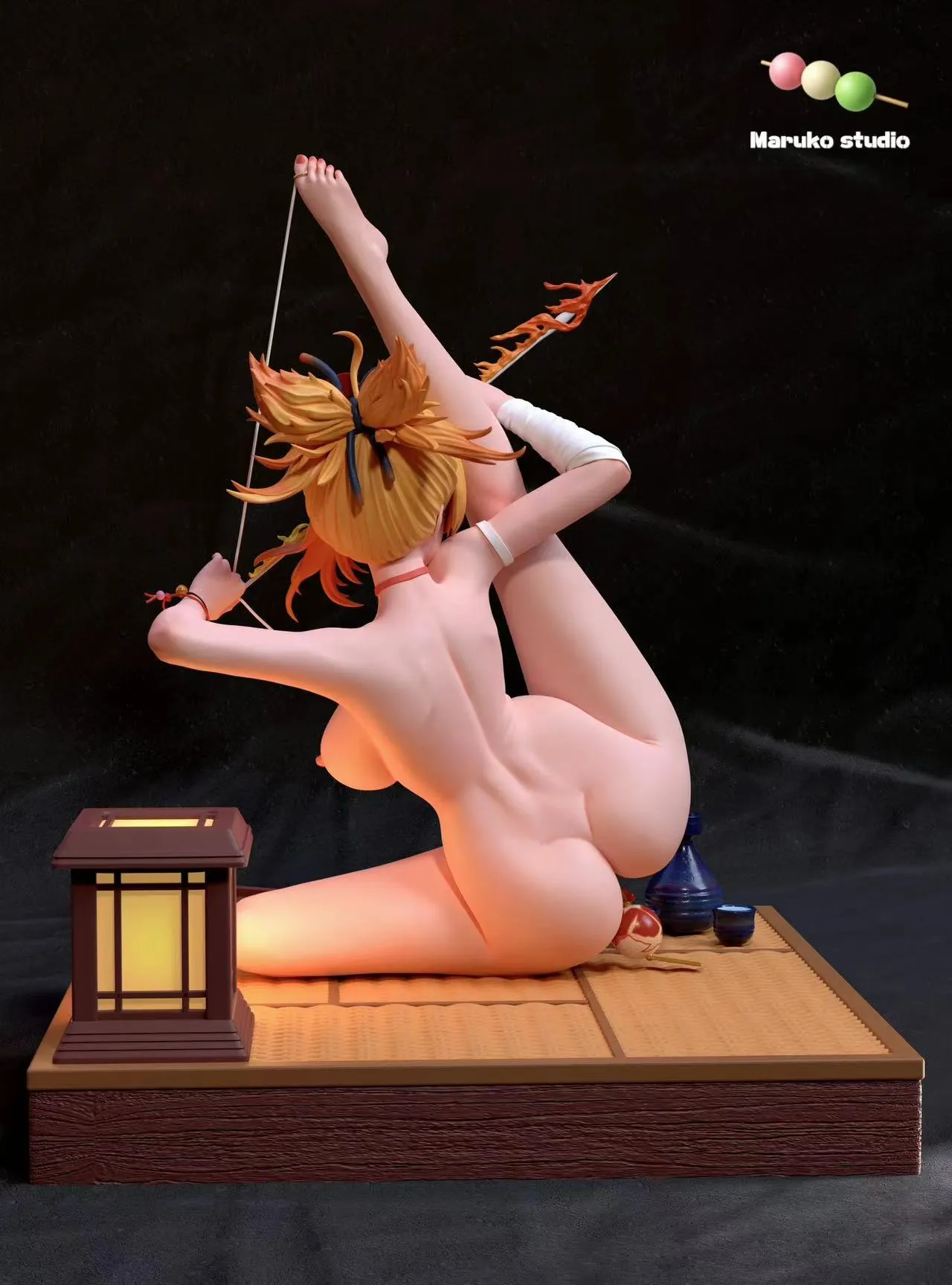 All in all, a very detailed a creative Yoimiya figure made by Maruko Studio!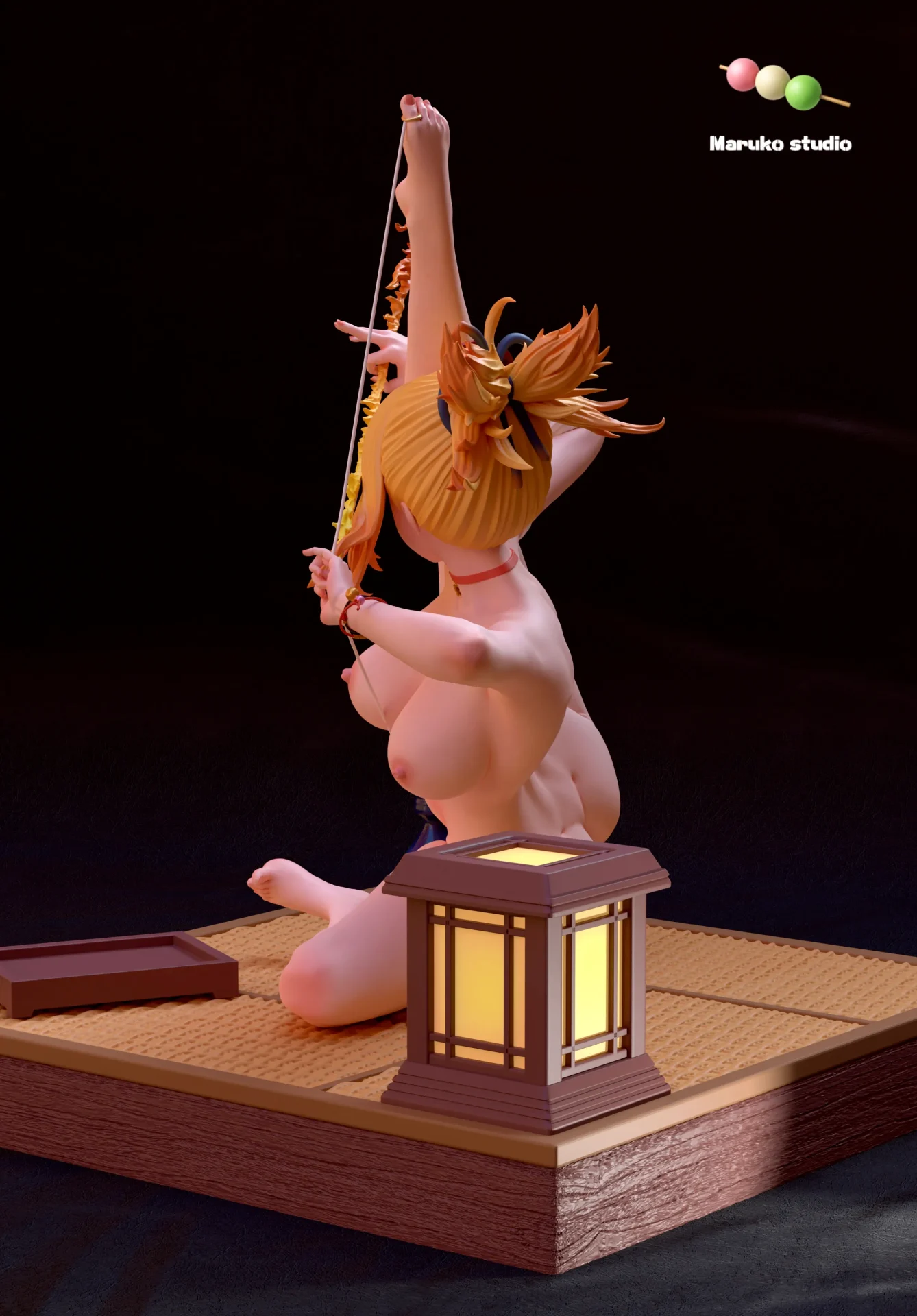 The 1/4 scale version comes with a light-up base and a fabric bandage that can cover the crucial part. Combined with the Japanese-style tatami platform and sake cup, it creates a unique aesthetic.
Click here for news on other exciting Genshin Impact products!