Yor Forger – Dodomo Studio
Yor Forger – Dodomo Studio: Dodomo has released a 1/6 scale statue of "Spy X Family" Yor Forger. It not only comes with interchangeable fruit bodies, but the detailed depiction of the tight boots and armpits is also excellent!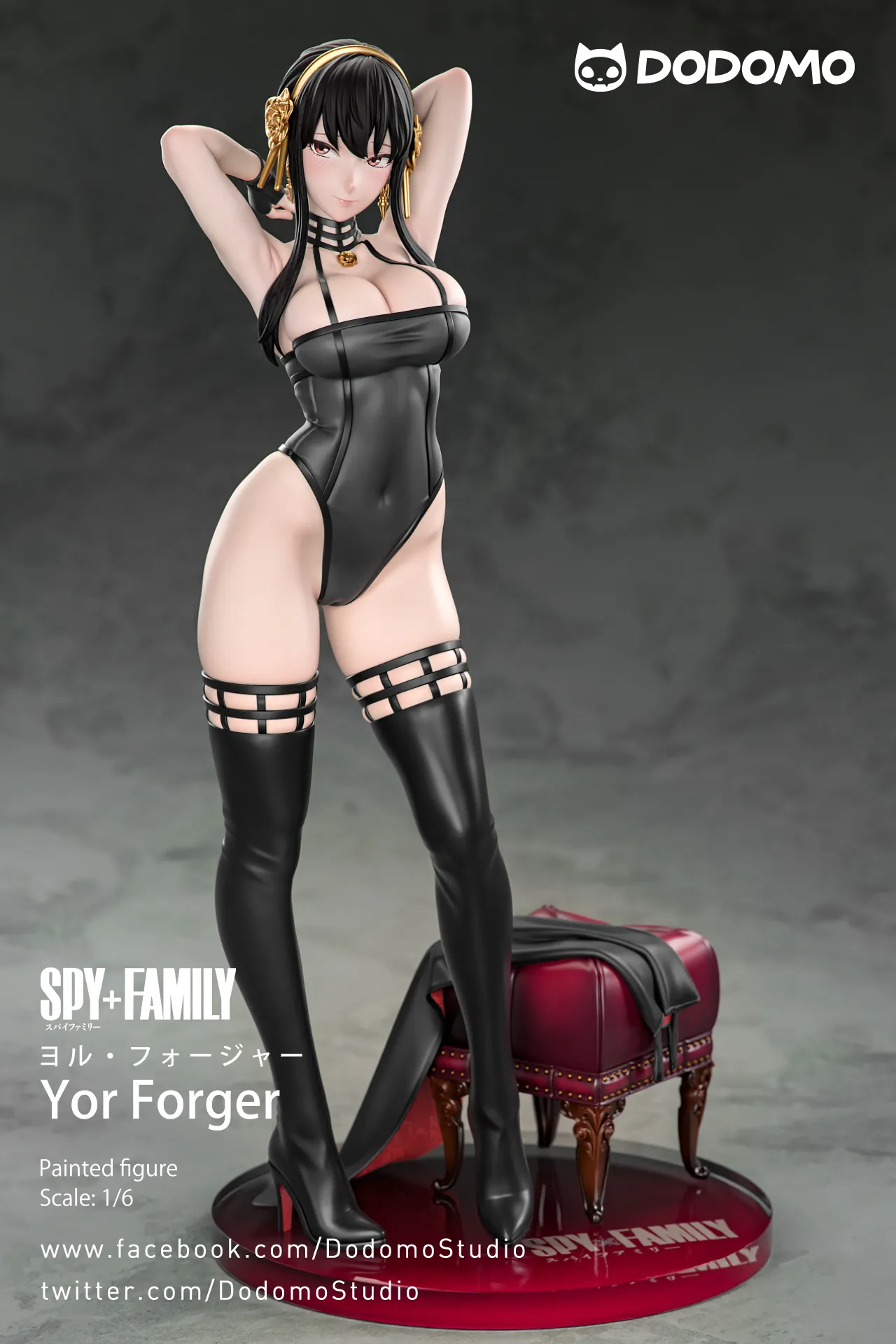 This Yor Forger model stands at 29 centimeters tall, with a Thorn Princess-style high-slit bodysuit that complements the voluptuous married woman figure, creating a super seductive vibe. The combination of bursting buttocks, armpits, and meaty thighs is irresistible!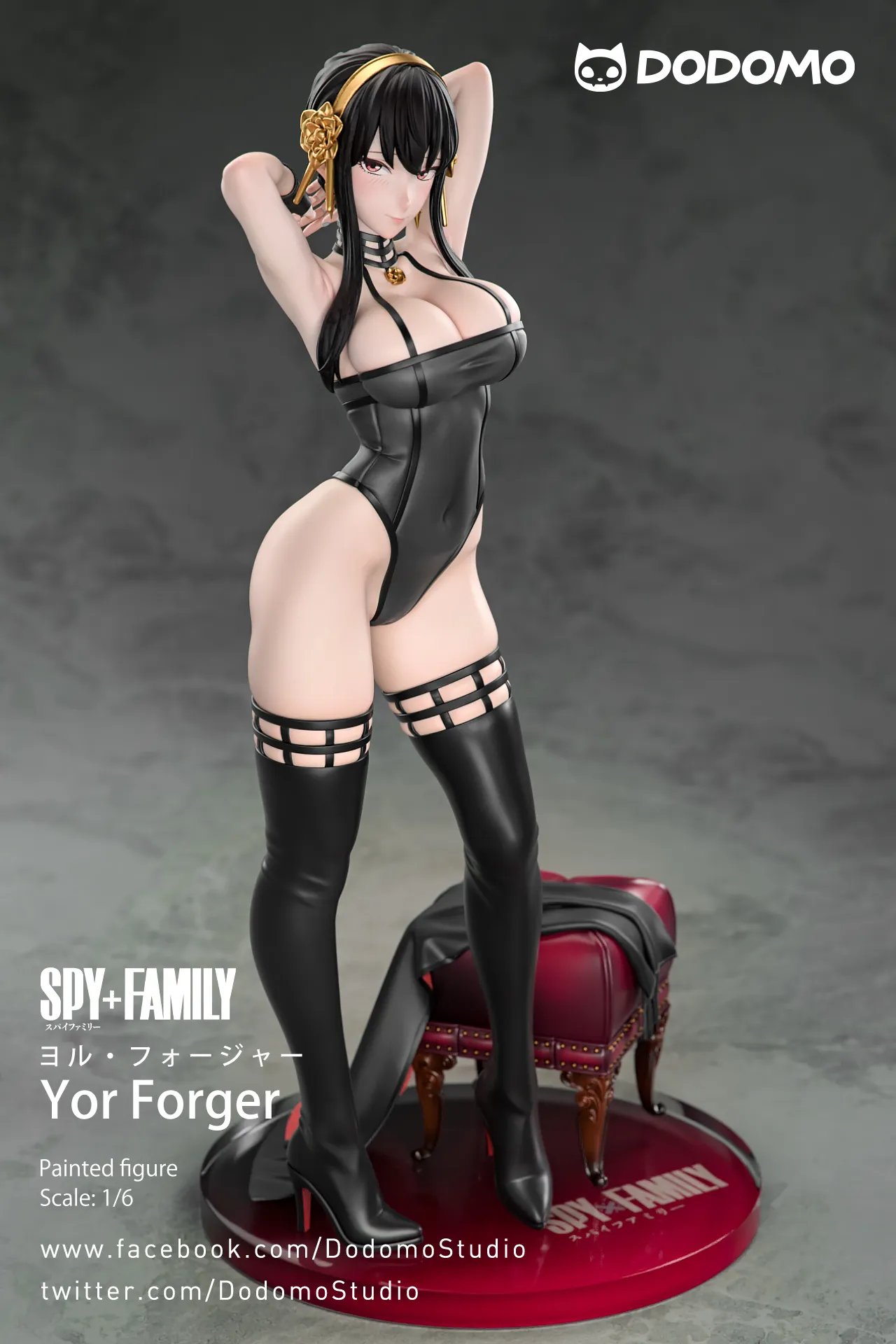 The bodysuit's tightness around the chest is eye-catching, and the fabric's edge is perfectly positioned at half of the "Oppai"  area, as if the headlights of a car could break free from the restraints and jump out at any moment.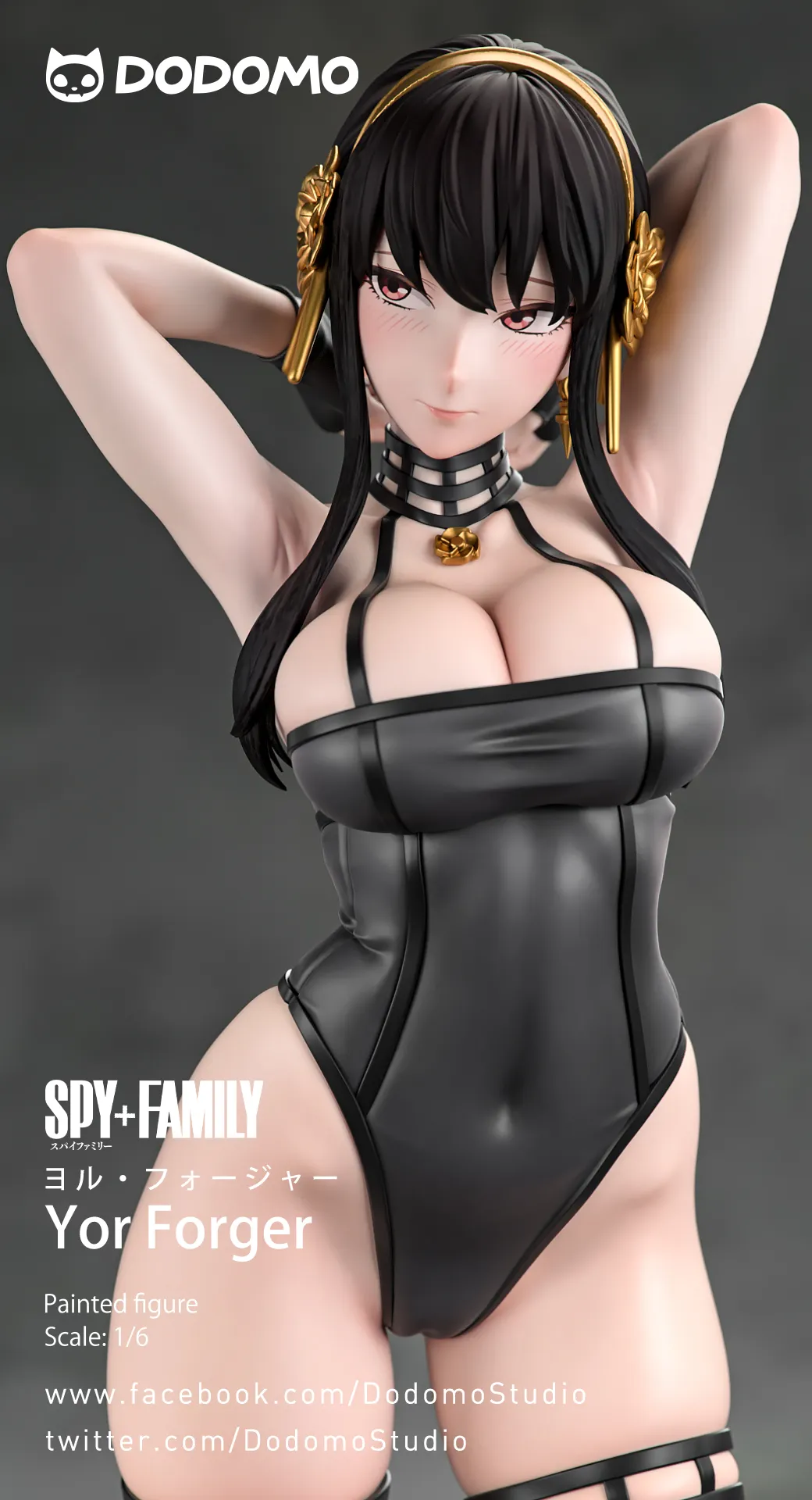 The wrinkled and stretched depiction of the fabric in front of the chest is a stroke of genius, and this kind of figure that is always ready to burst is the true Yor Forger! The tight suit also accentuates the flat belly and navel, which is quite appealing, especially when paired with the high-slit design.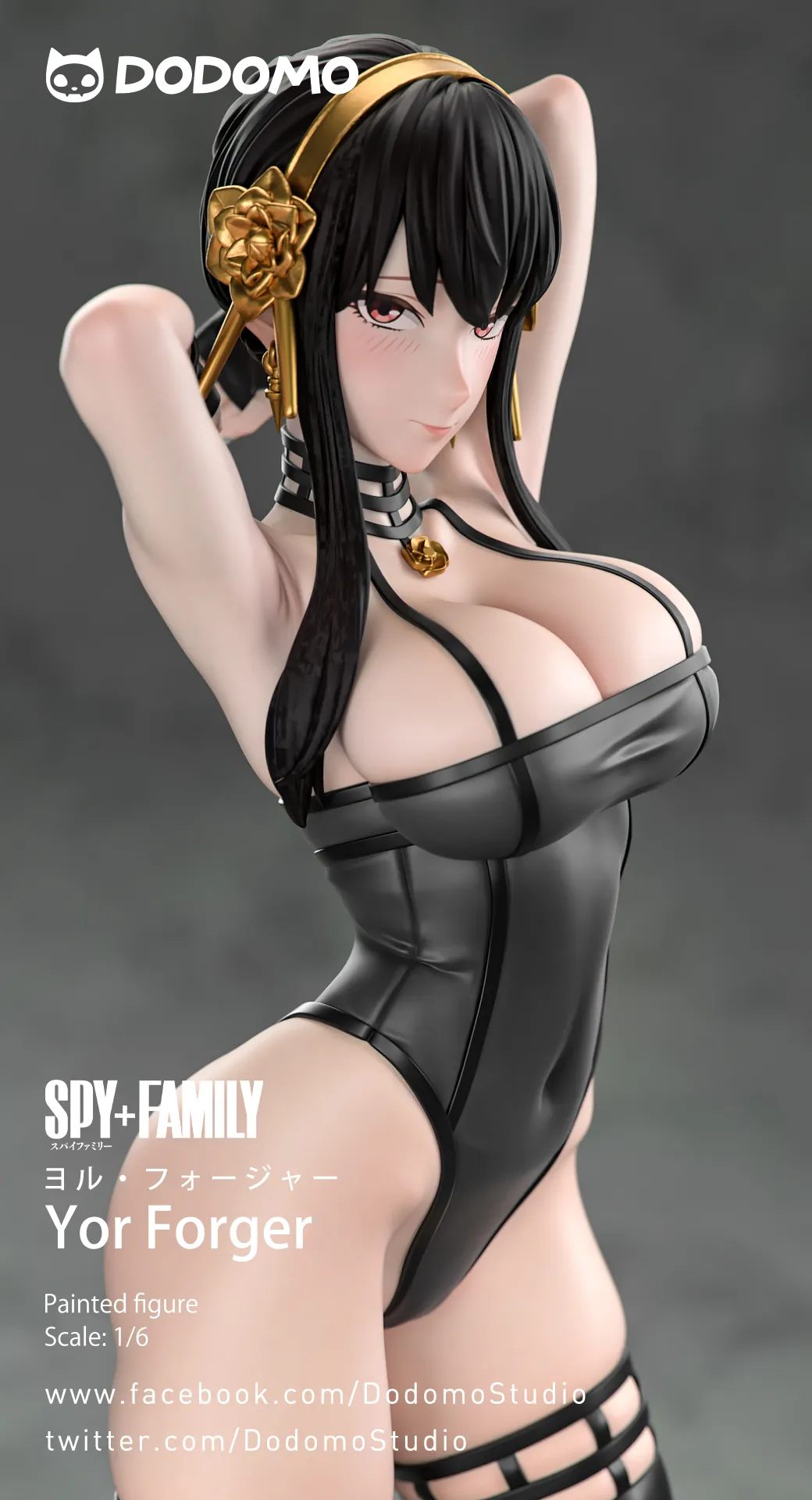 Yor's slender and seductive eyes shimmer with a longing gaze. Her rosy cheeks and moist lips are exquisitely vivid. The overall head sculpt is very well done!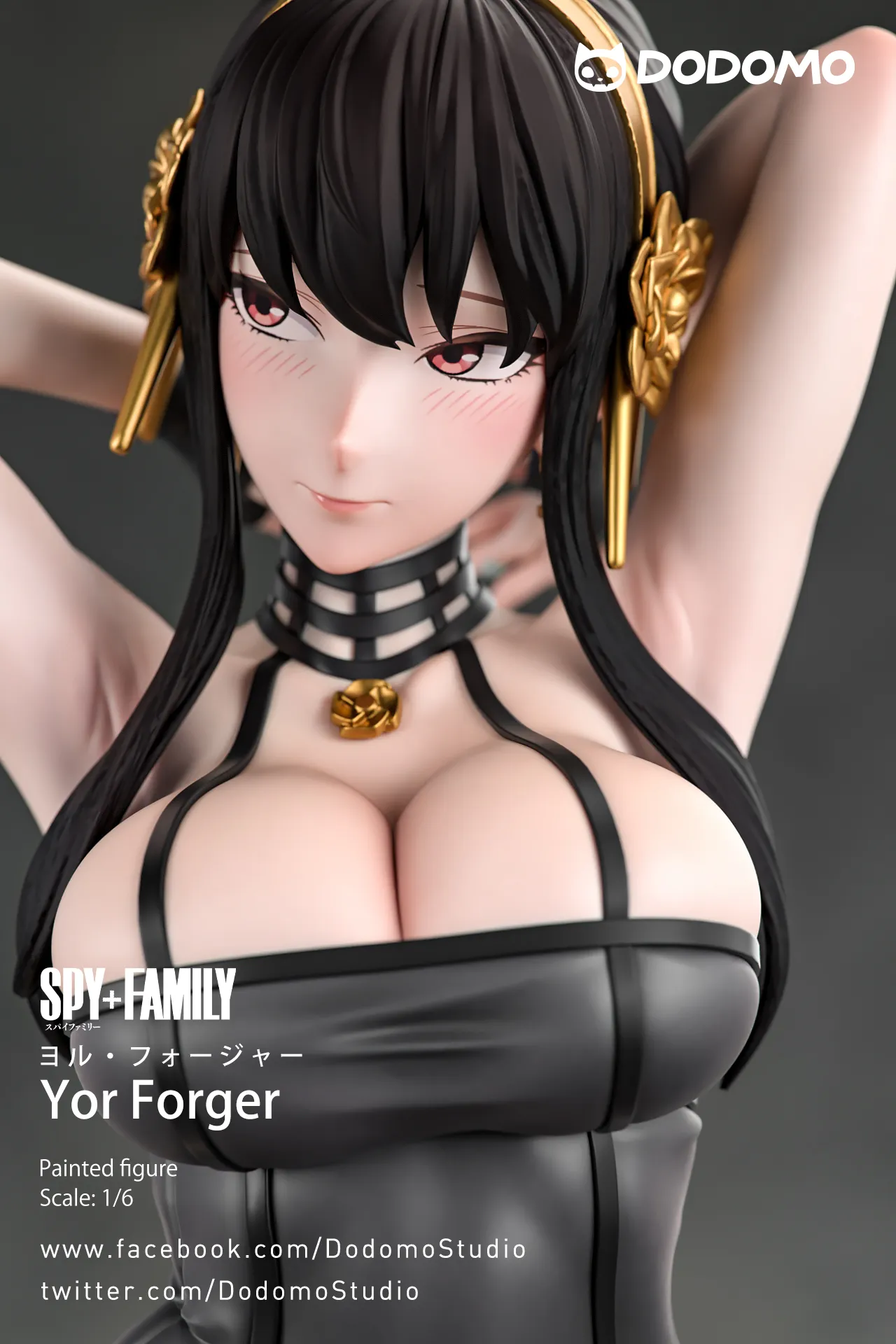 Dodomo has also done a fantastic job depicting the skin texture under Yor's armpits, with the depiction of the flesh folds being extremely delicate and realistic.
The plump hips and meaty thighs exude the charm of a mature married woman. The hip bones and the tightness of the boots speak for themselves, and at the bottom of the bodysuit, you can clearly see Yor's camel toe!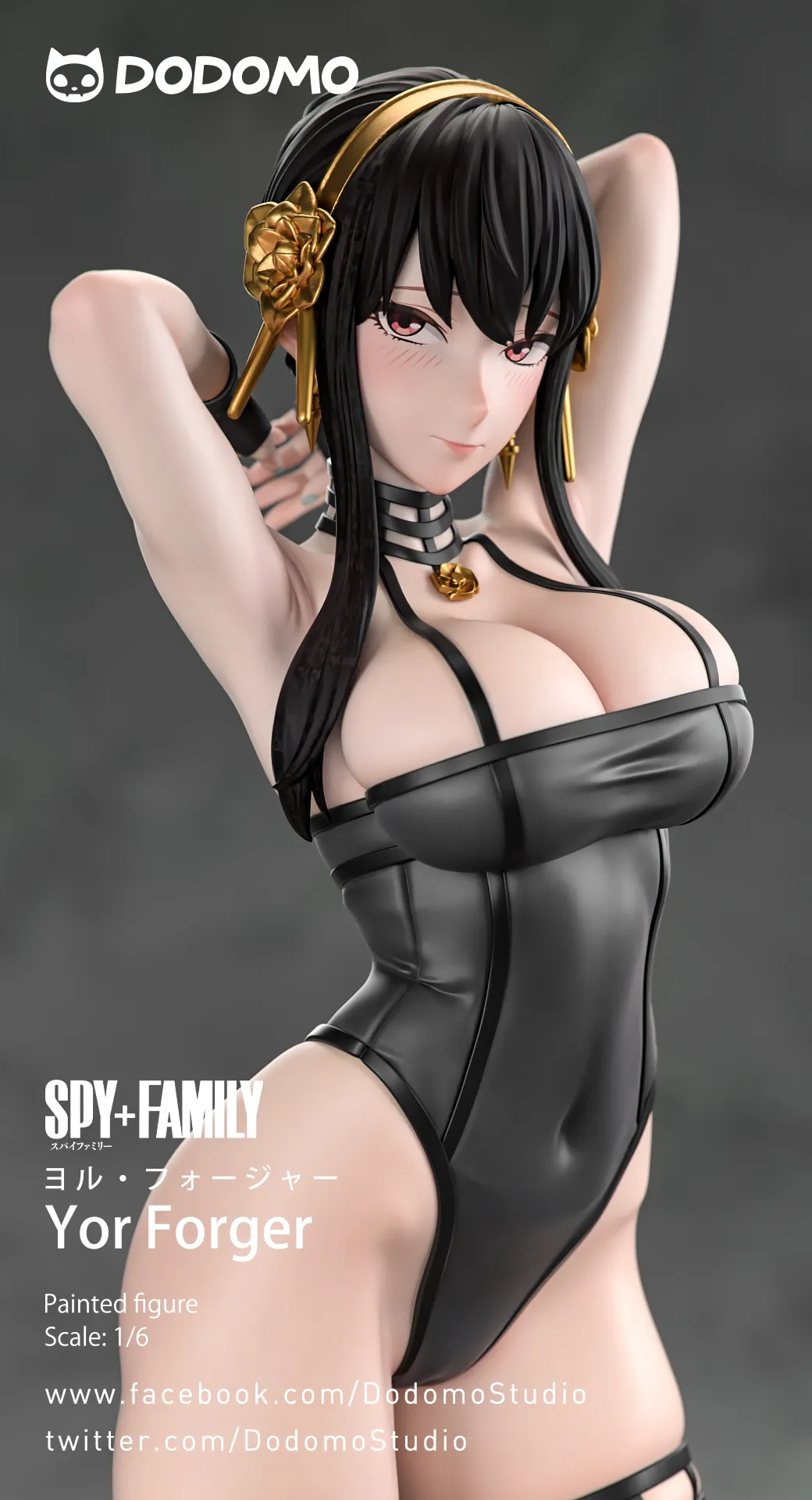 From a rear upward perspective, the fabric strip deeply embedded in the skin is also amazing!
The blood-red transparent crystal base is exquisitely simple, with the English logo of "Spy x Family" printed on it. The leather coating on the seat has a great texture, and there is also Yor's Thorn Queen long skirt placed on it.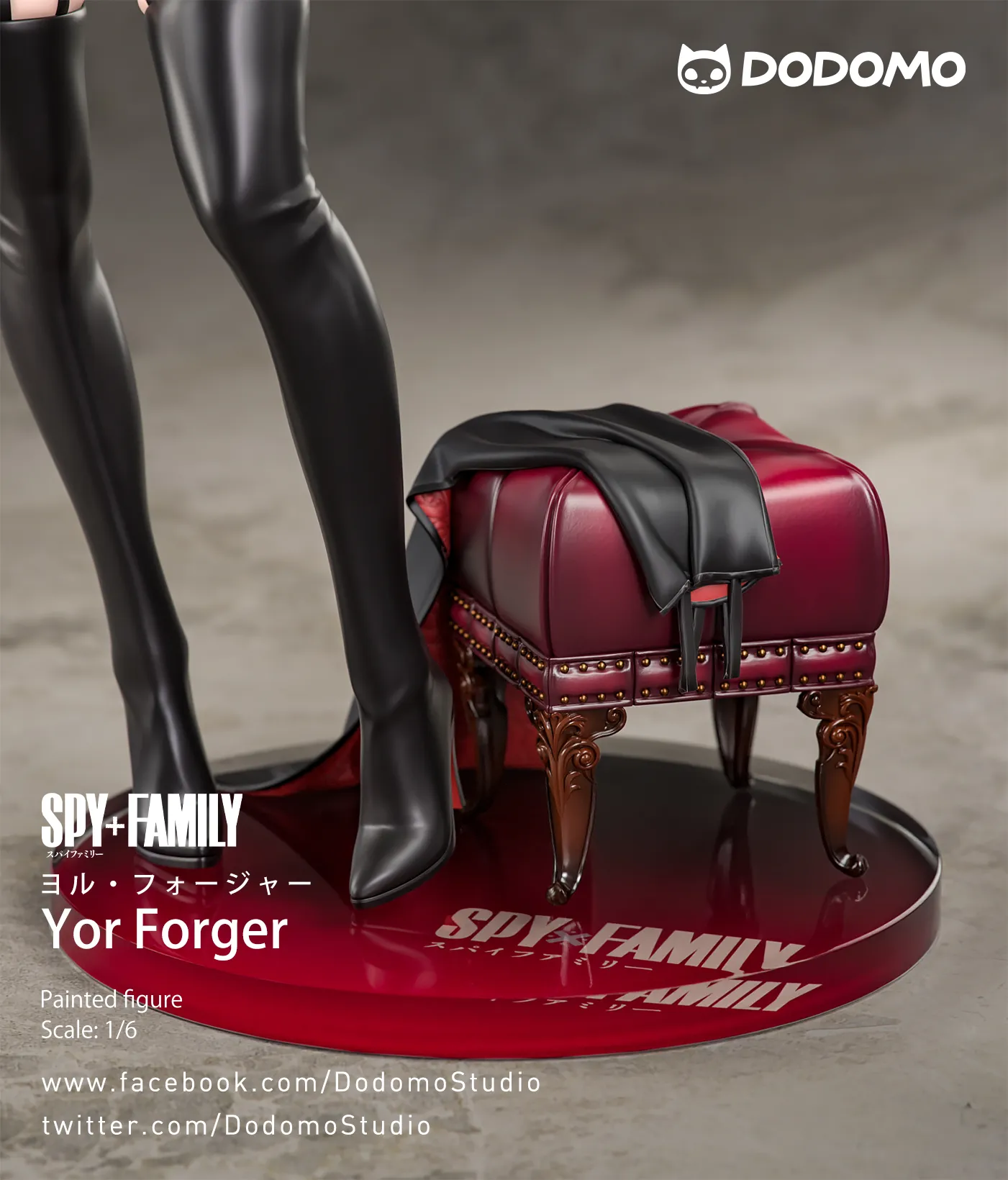 In addition to the tight suit design, this Yor Forger model also comes with interchangeable fruit bodies! Dodomo's depiction of the mature woman's voluptuous figure is spot-on. Without the restraint of the tight suit, the visual impact on the chest becomes even stronger.
The weighty feeling in the chest is very satisfying, and it also features a large and mature style of nipple.
The silhouette of Mrs. Yor's figure from the rear angle is fantastic! With the fruit body and the long skirt on the small stool next to her, there is a mix of seduction and a hint of eroticism.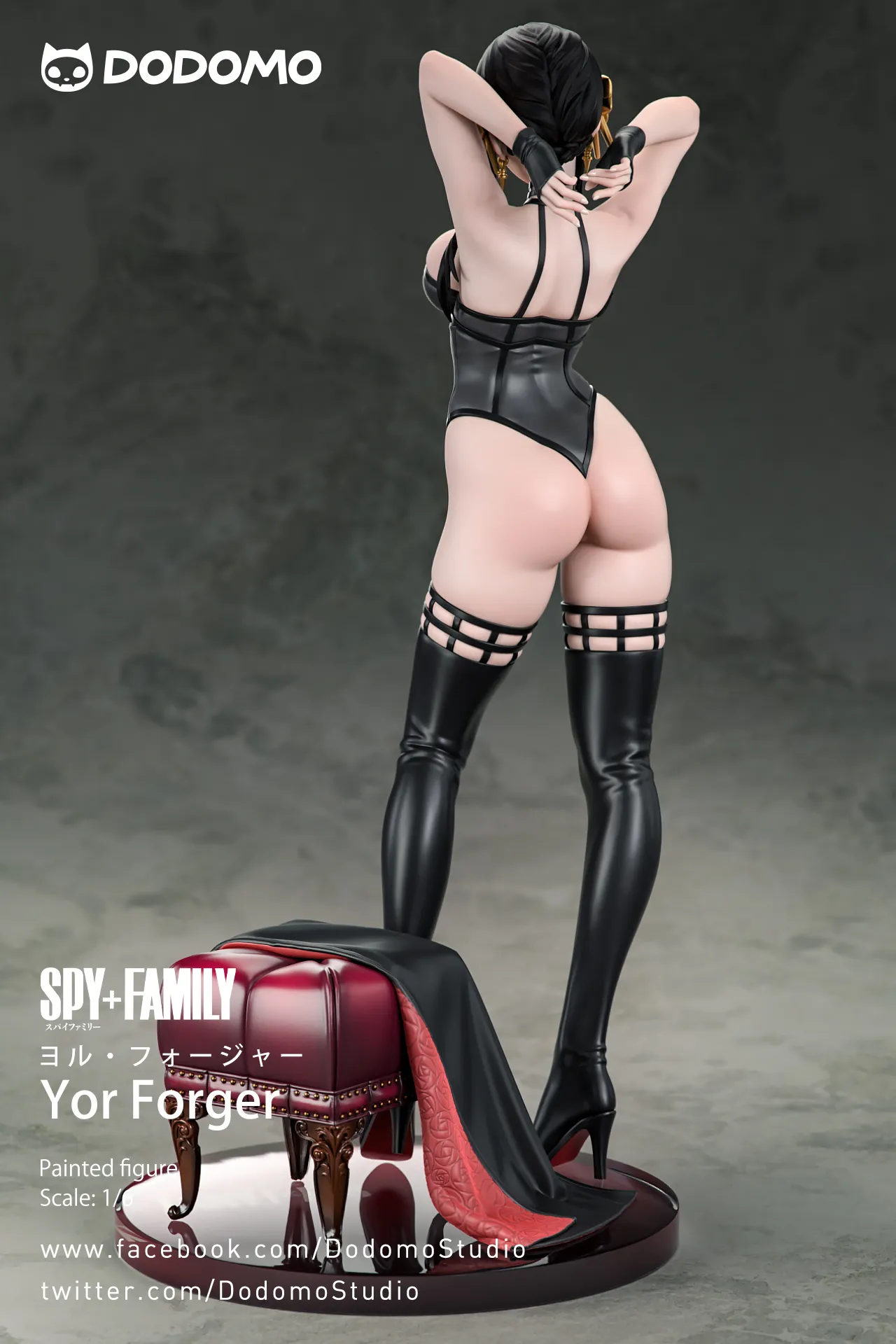 Click here for news on other exciting Spy x Family products!