Yuuki Asuna – DT-Studio
Yuuki Asuna – DT-Studio: Yuuki Asuna is the female protagonist in the Japanese light novel "Sword Art Online" and its derivative works. Out of curiosity, she borrowed her brother's NerveGear to enter the virtual reality game SAO as a beginner and used her real name as her in-game character name.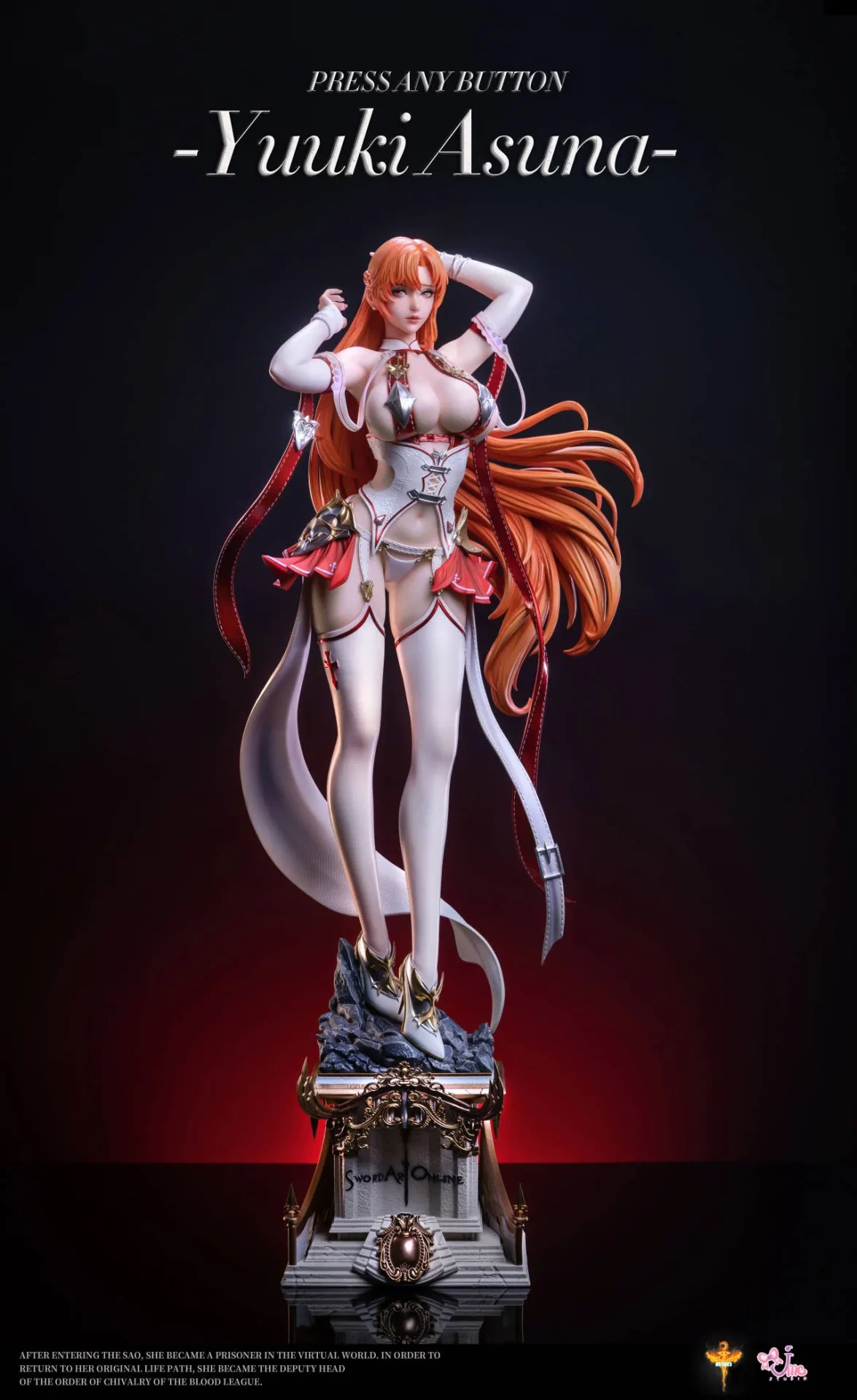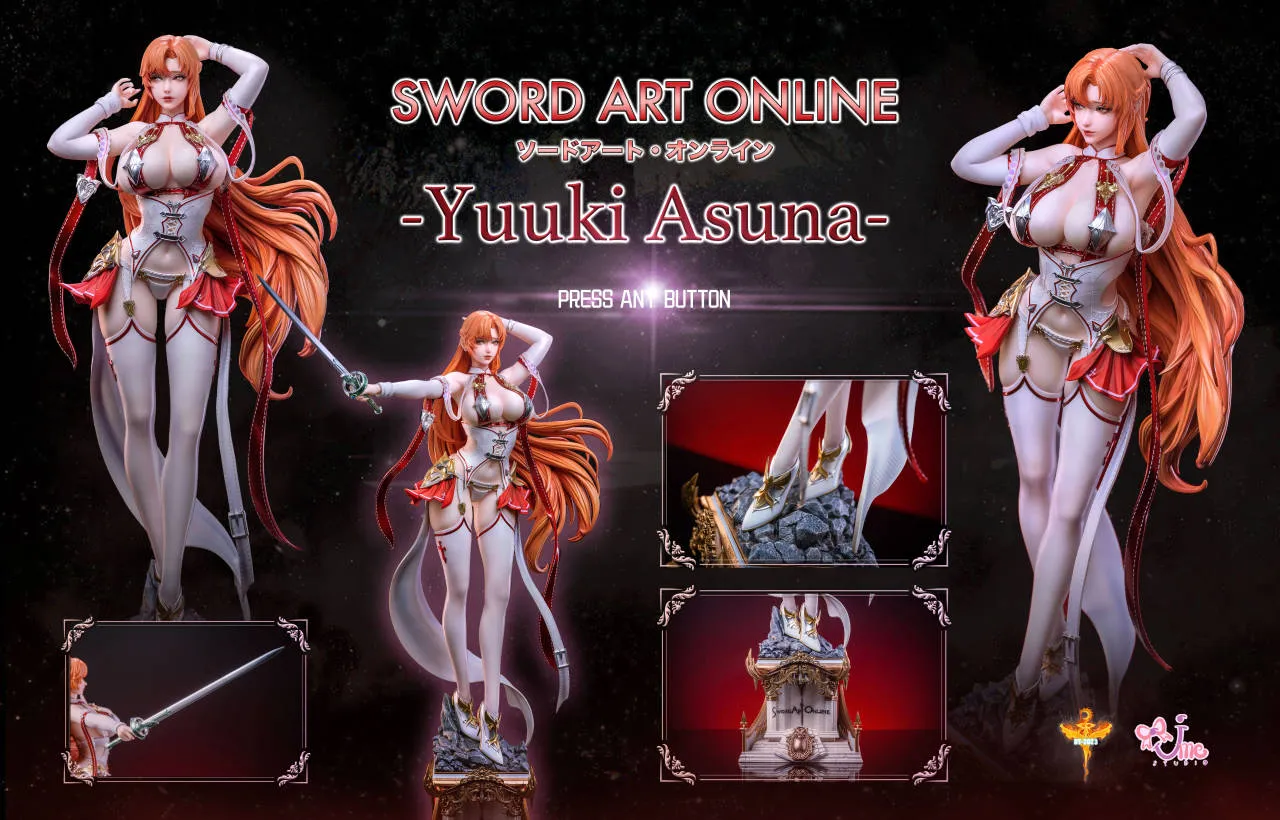 After getting caught up in a death game, she felt constant fear and anxiety. Her main goal was to clear the 100 floors and return to the real world as soon as possible. She was known as the "Berserk Healer" of the top guild, but she initially had conflicts with Kirito and dueled with him. However, her perspective changed after getting to know Kazuto Kirigaya (Kirito) and other people who truly lived in SAO. As a result, she developed feelings for Kirito and they got married in the game.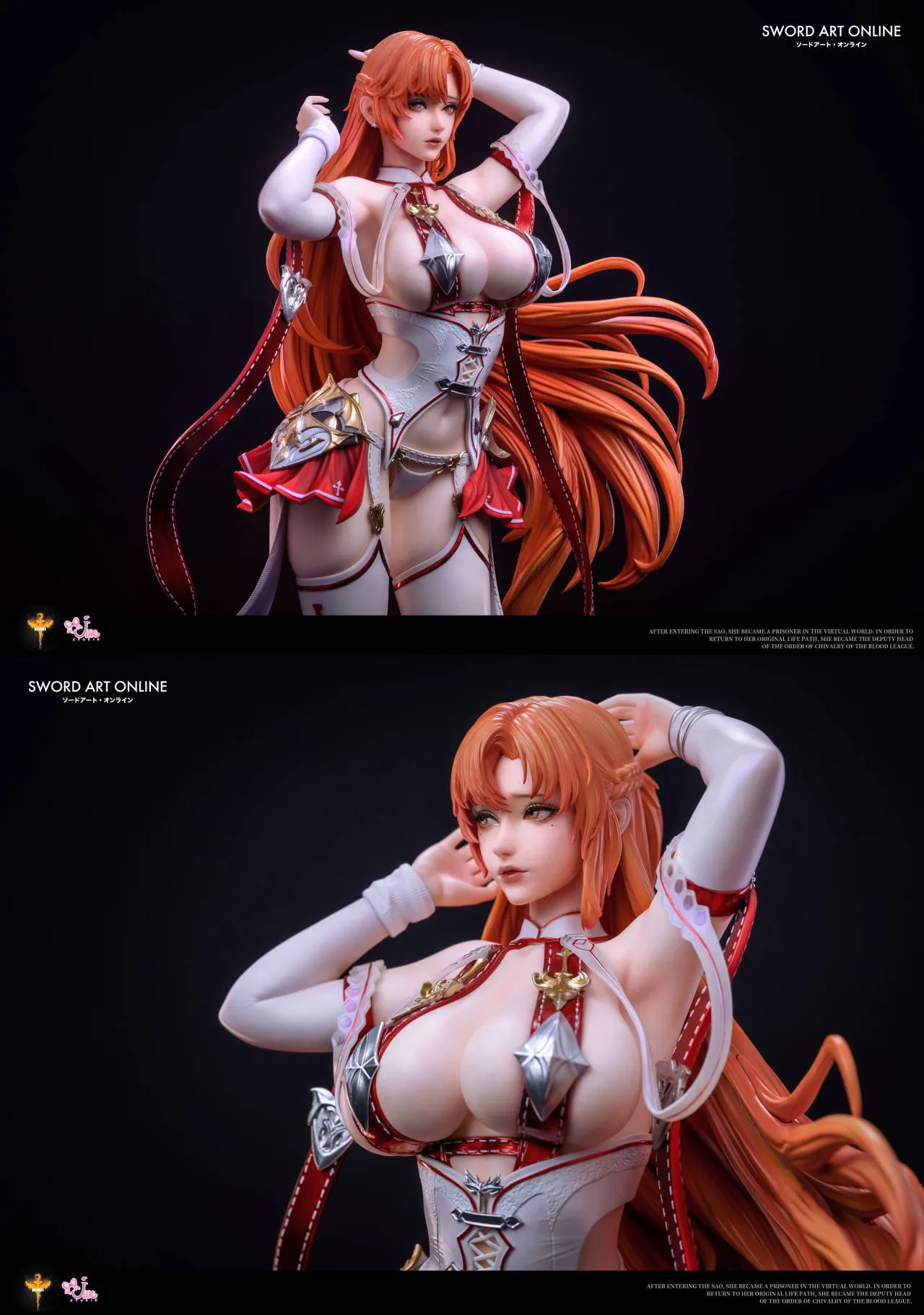 She has vibrant orange hair with a gradient coloring, lively and expressive eyes, and shaded skin that looks very impressive. Her appearance exudes a sense of imminent waves.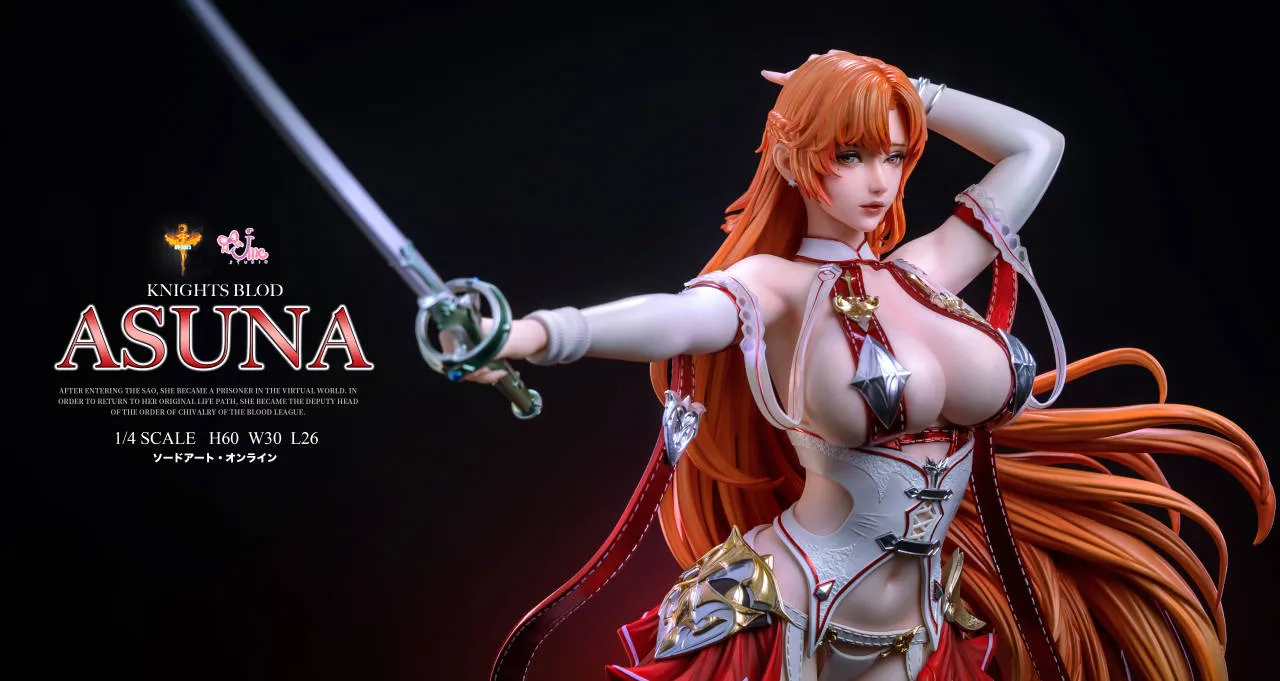 On November 6, 2022, she entered Sword Art Online using the NerveGear. As it was her first time entering the game, she wore a grayish-white top and a red skirt.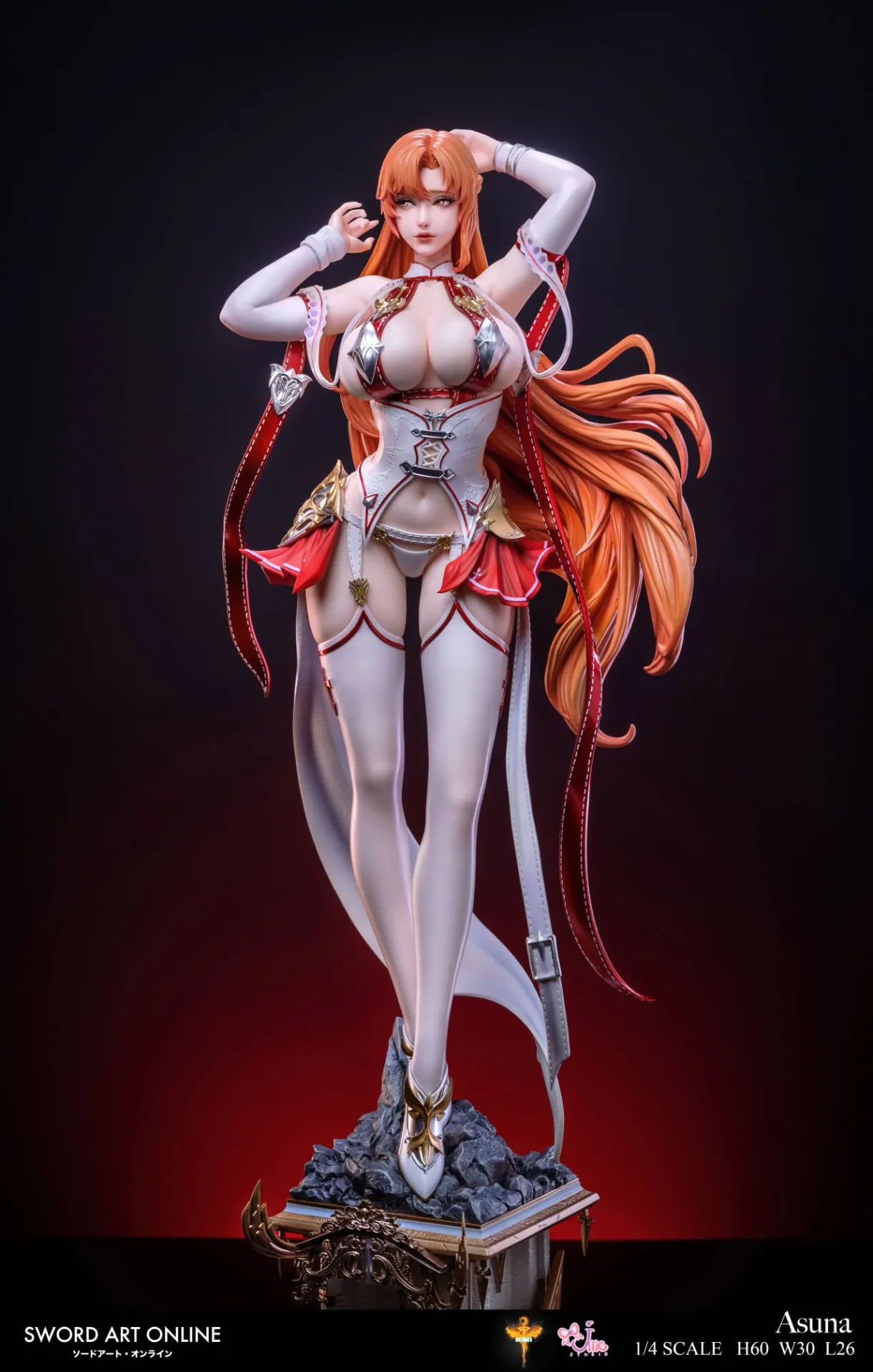 The clothing has detailed design elements, especially the layered effect on the side of the skirt, which is well done. The surface not only depicts wrinkles but also incorporates gradient coloring.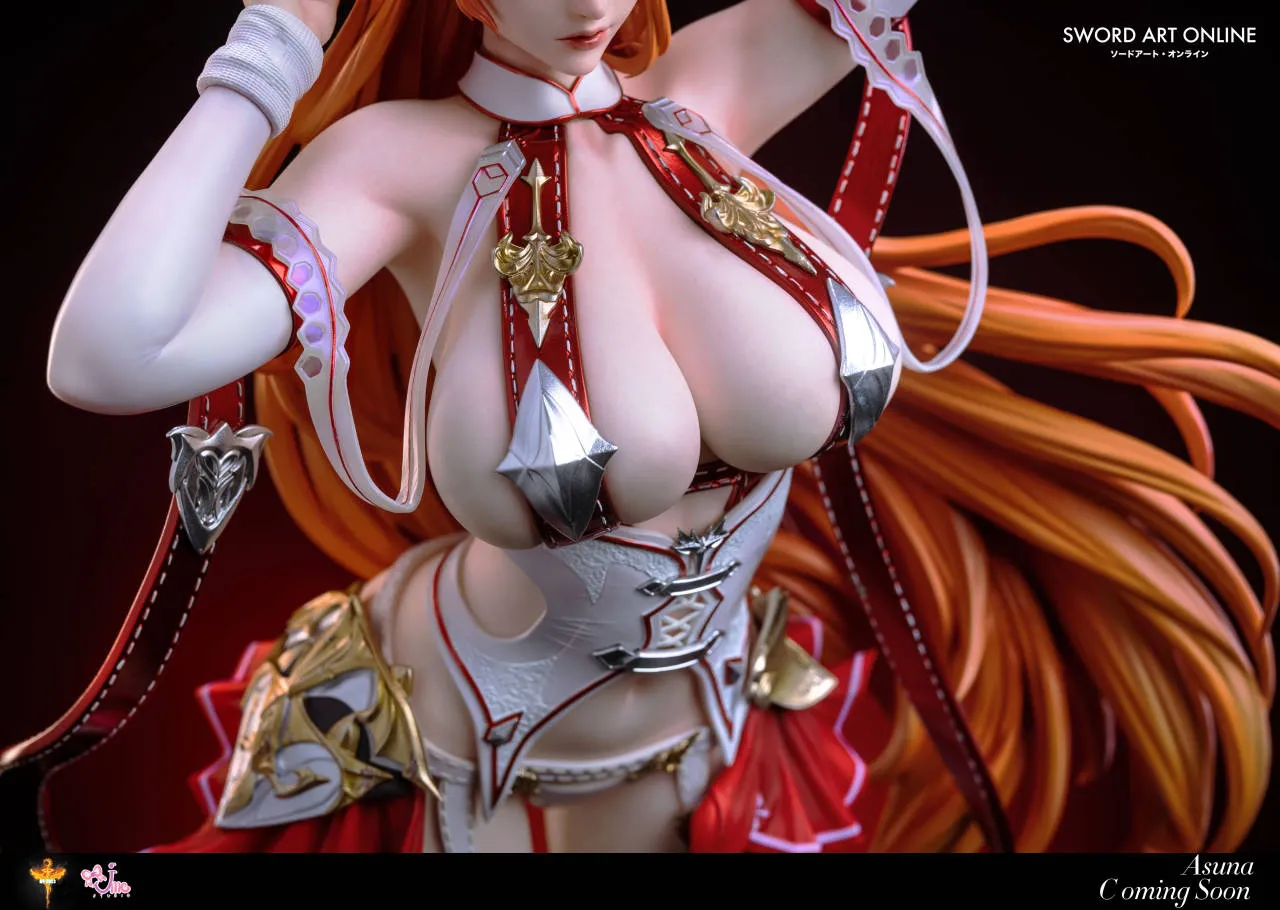 Her enchanting eyes, petite mouth, and rosy cheeks make her facial features very lively. Some shading was added here to enhance the sense of depth.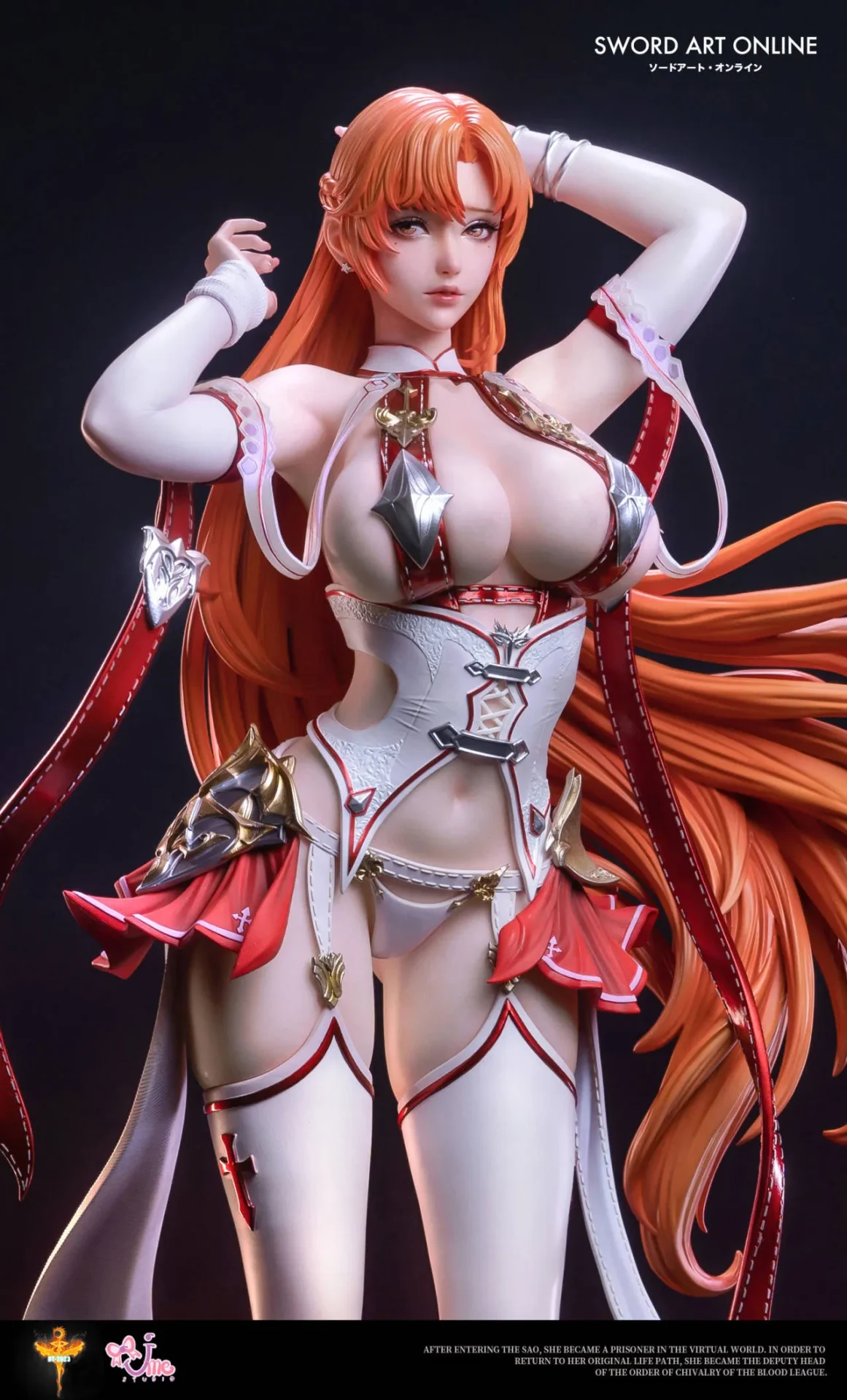 This figure also comes with a "Black Knight" version, which we see Asuna with white hair and darker clothing.  Here are some pictures showing the "Black Knight" version!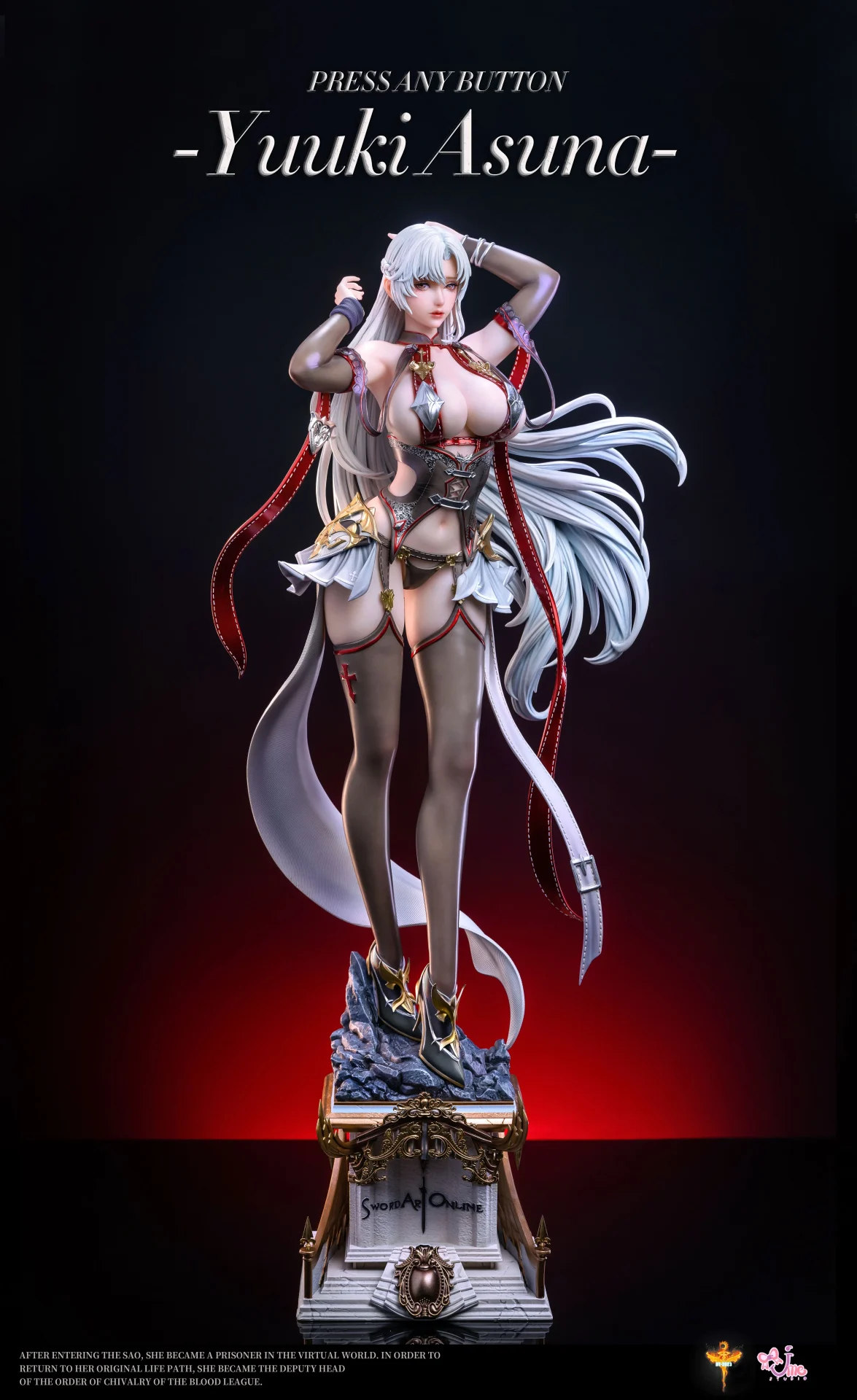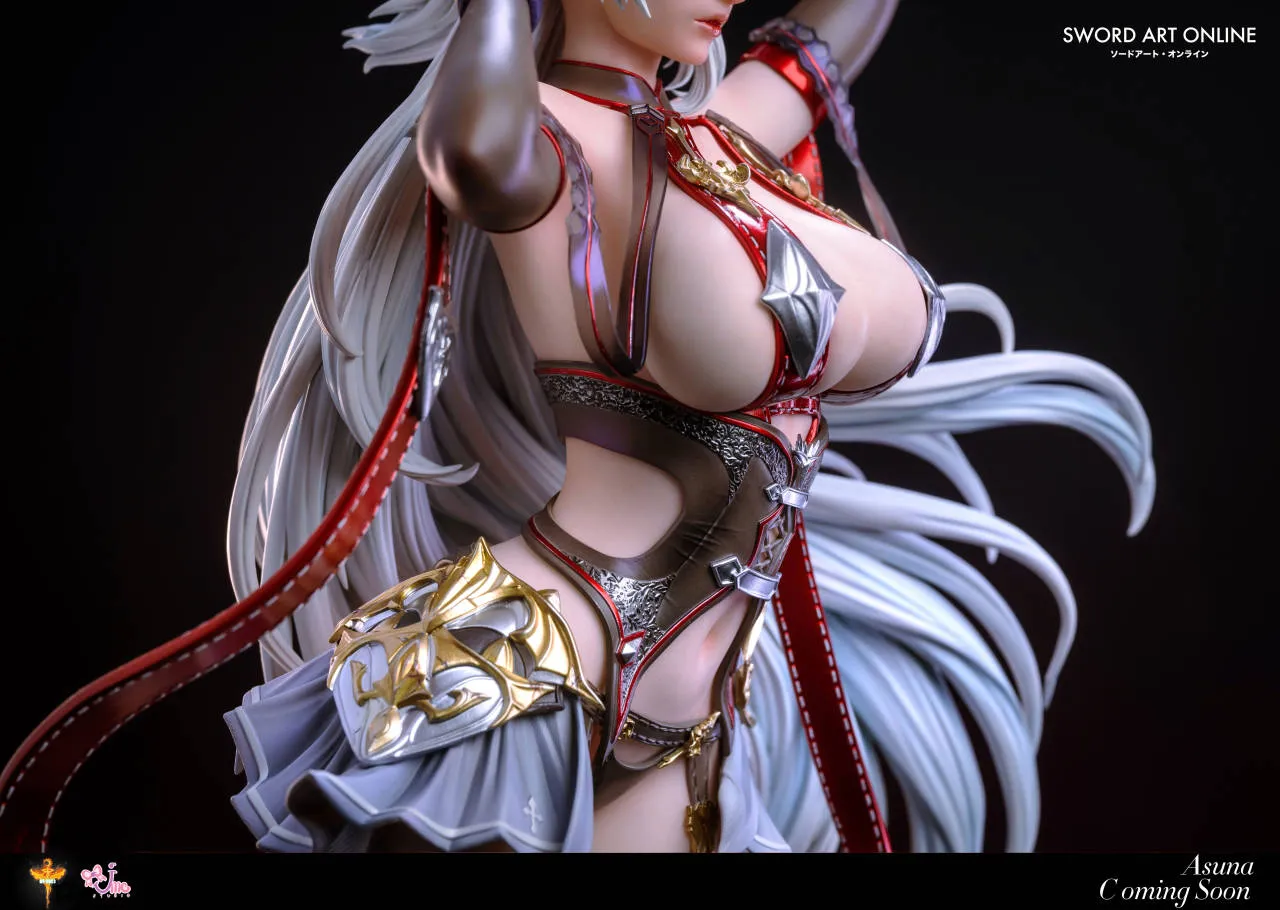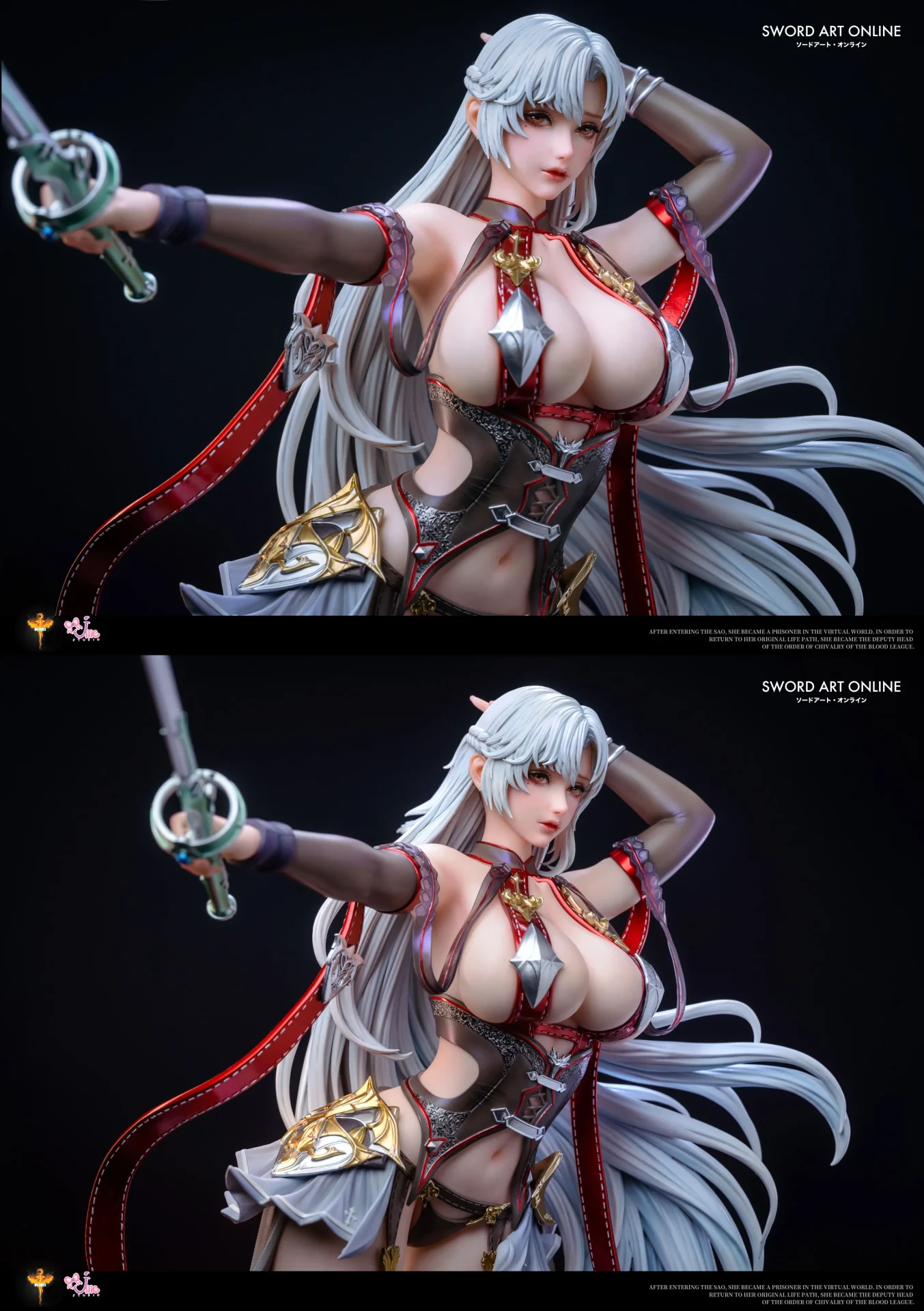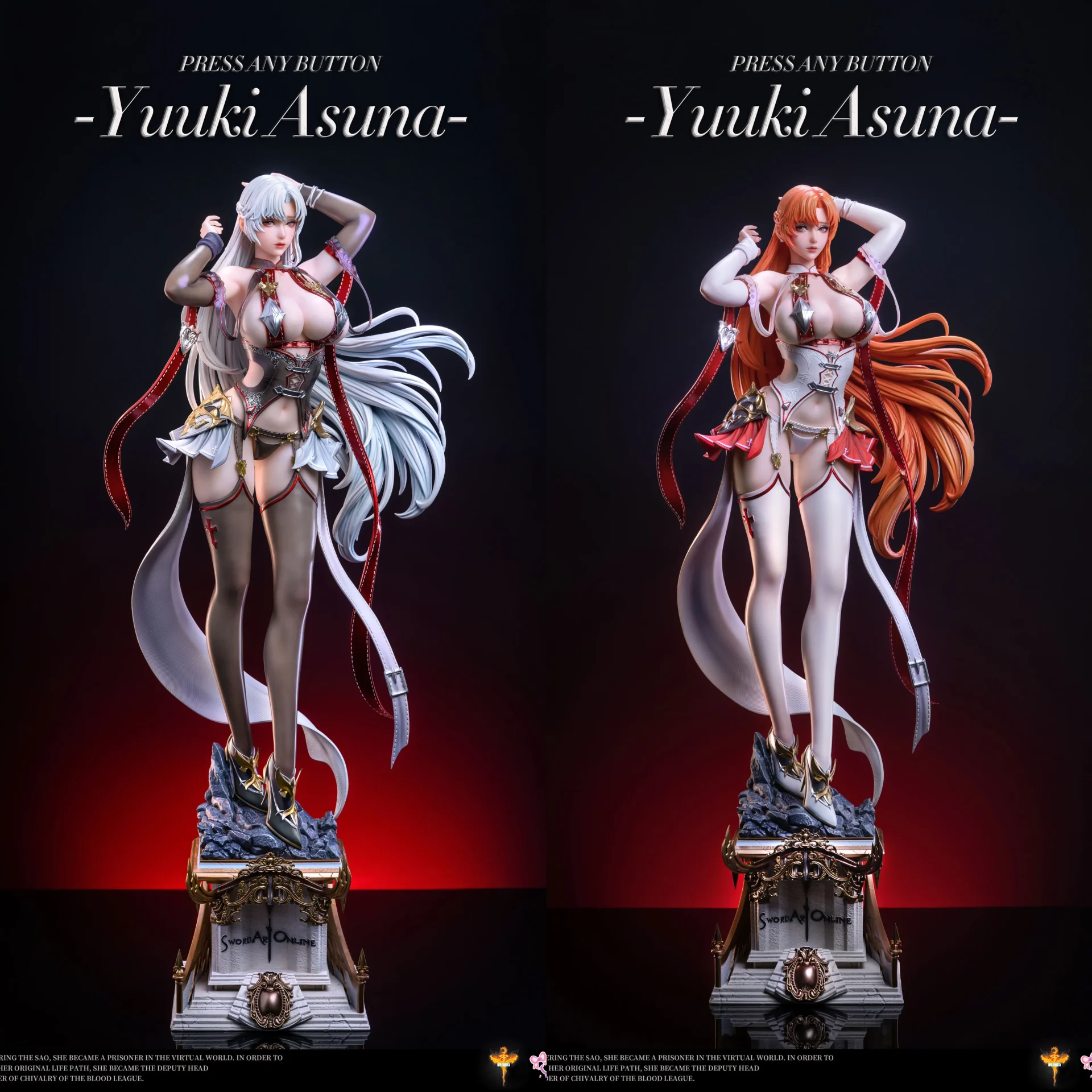 DT-Studios presents another version featuring a sweater. The details of the sweater's smoothness and other aspects are well represented. Partial shading was added to the knee area, and careful consideration was given to the colors and textures to create a realistic feel.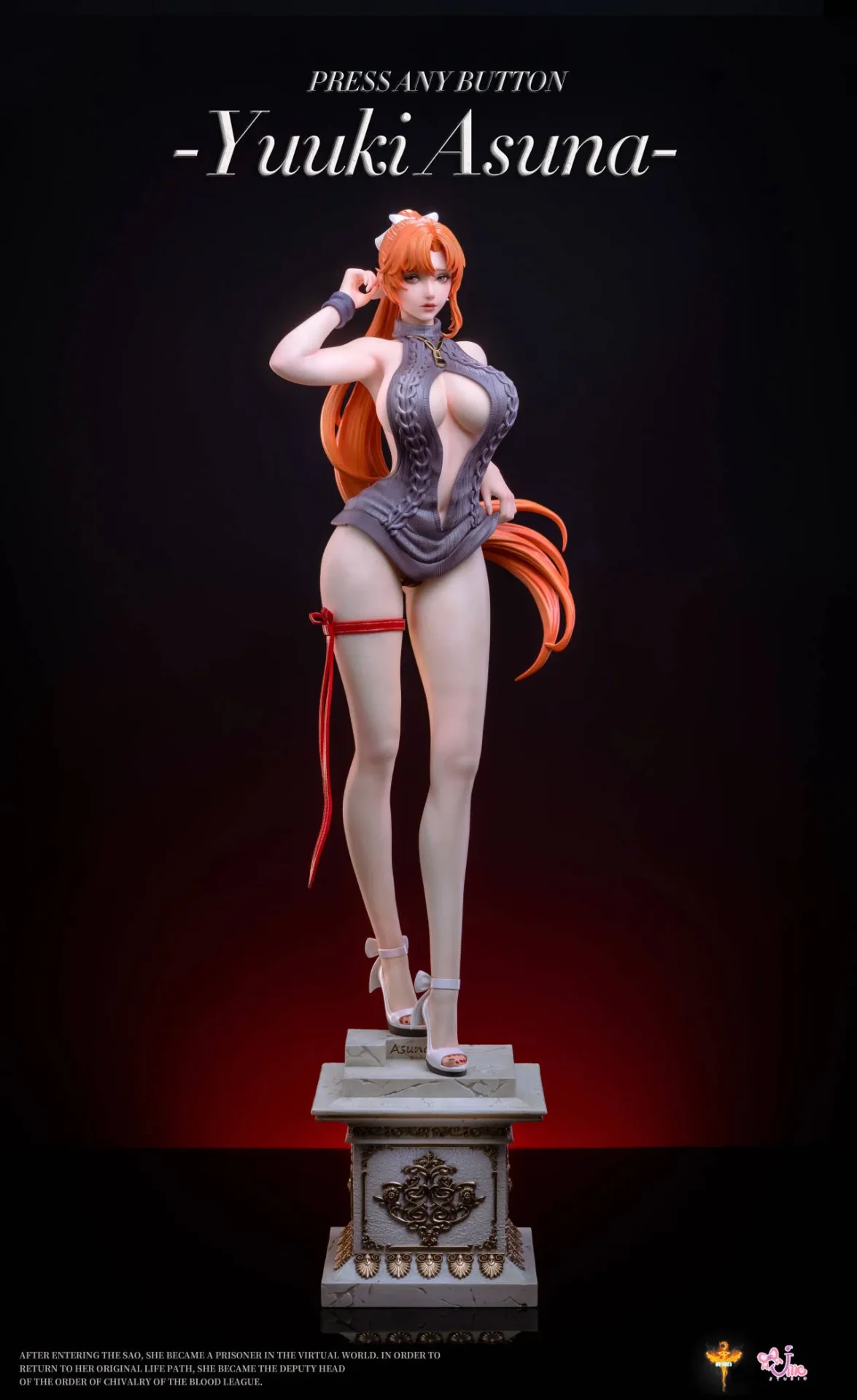 For the exposed parts of the body, in addition to depicting some muscle lines, texture painting was used to simulate the texture of real skin. Shading was also added to enrich the expression of texture.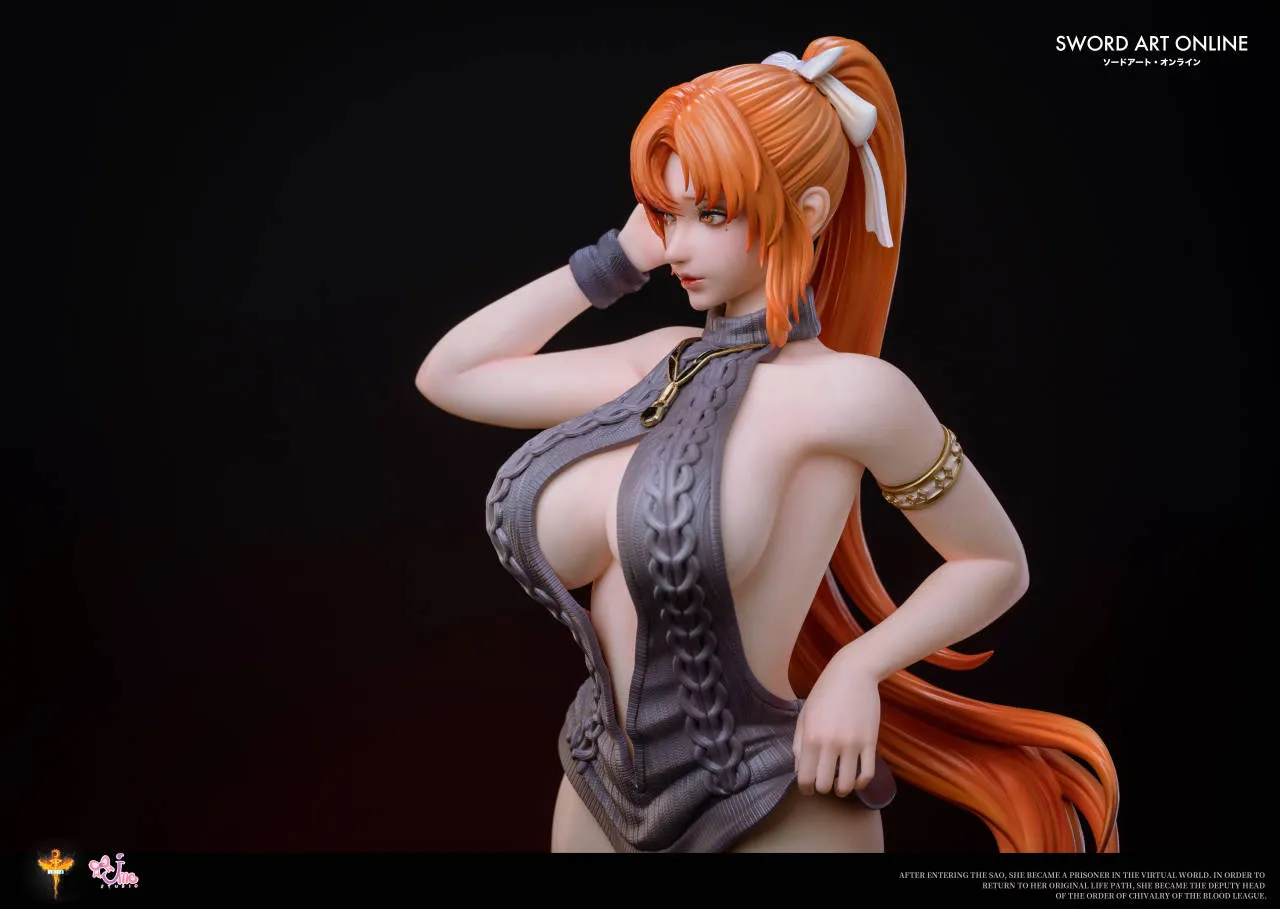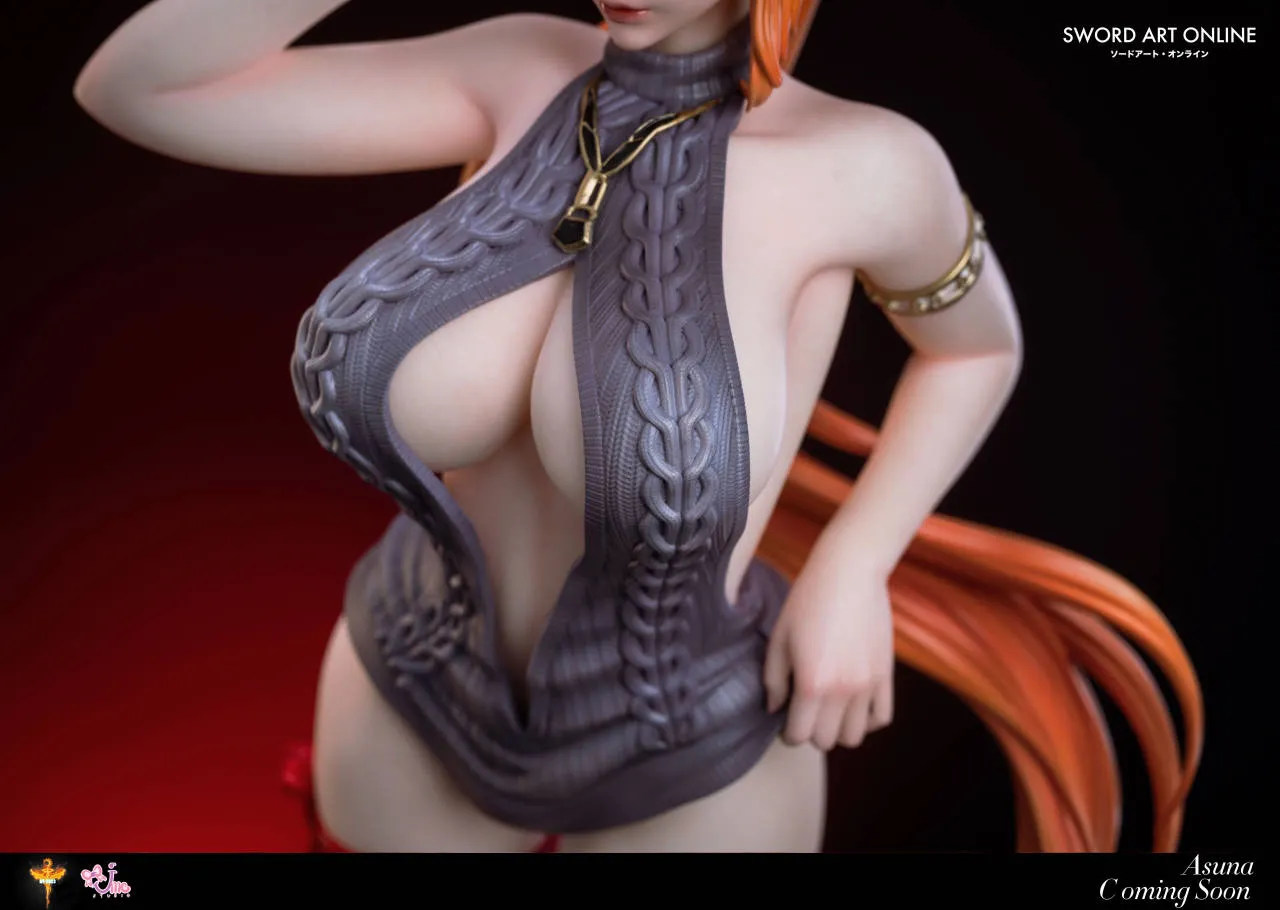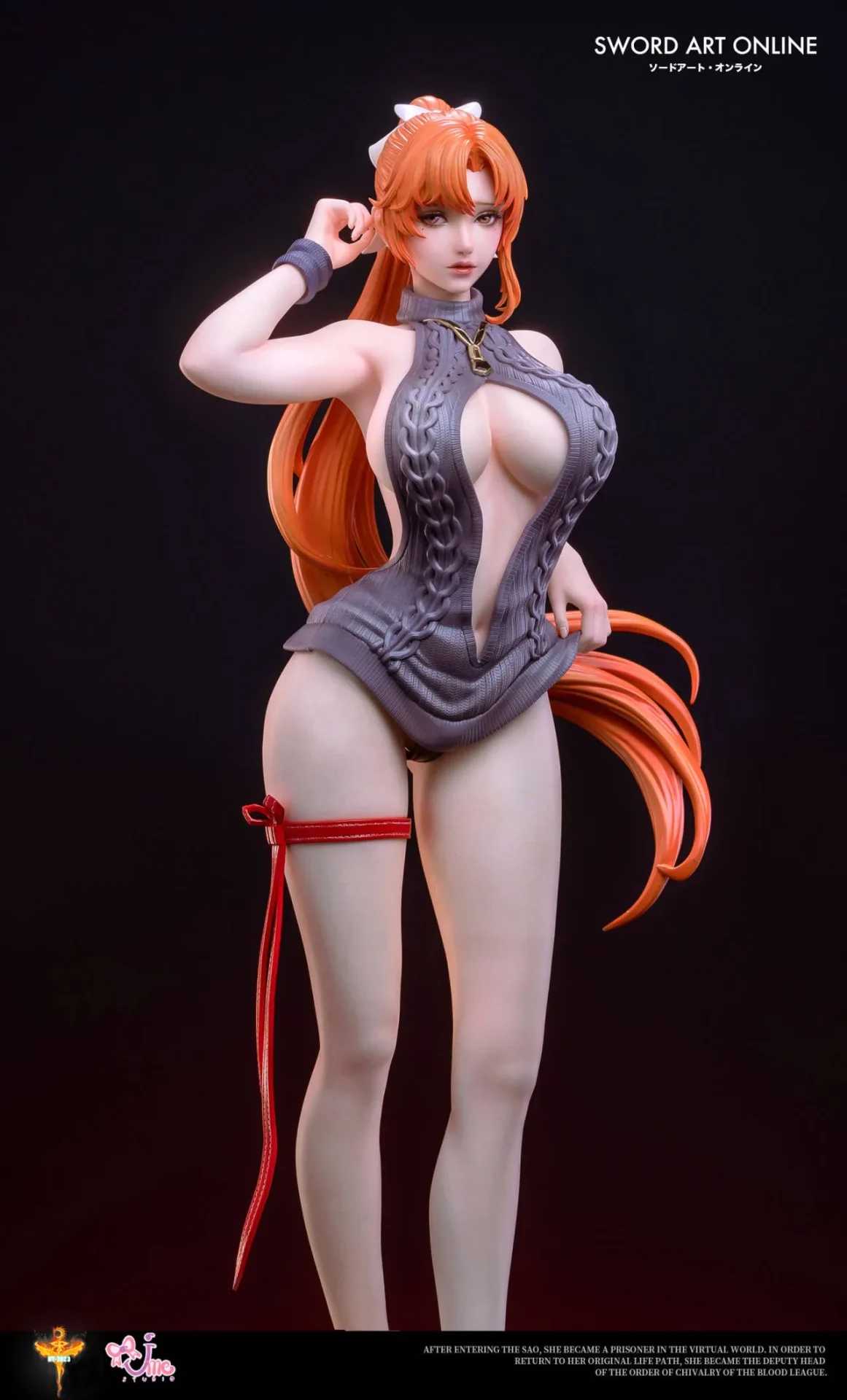 The overall representation of the details and textures is quite impressive. Personally, we think they did a great job in capturing the dynamic tension. We really like it. What about you? If you're interested, take action now!