APEX – Shoukaku
APEX – Shoukaku: APEX's Shoukaku from Azur Lane: A graceful and elegant figure with fluttering clothes and a charming look!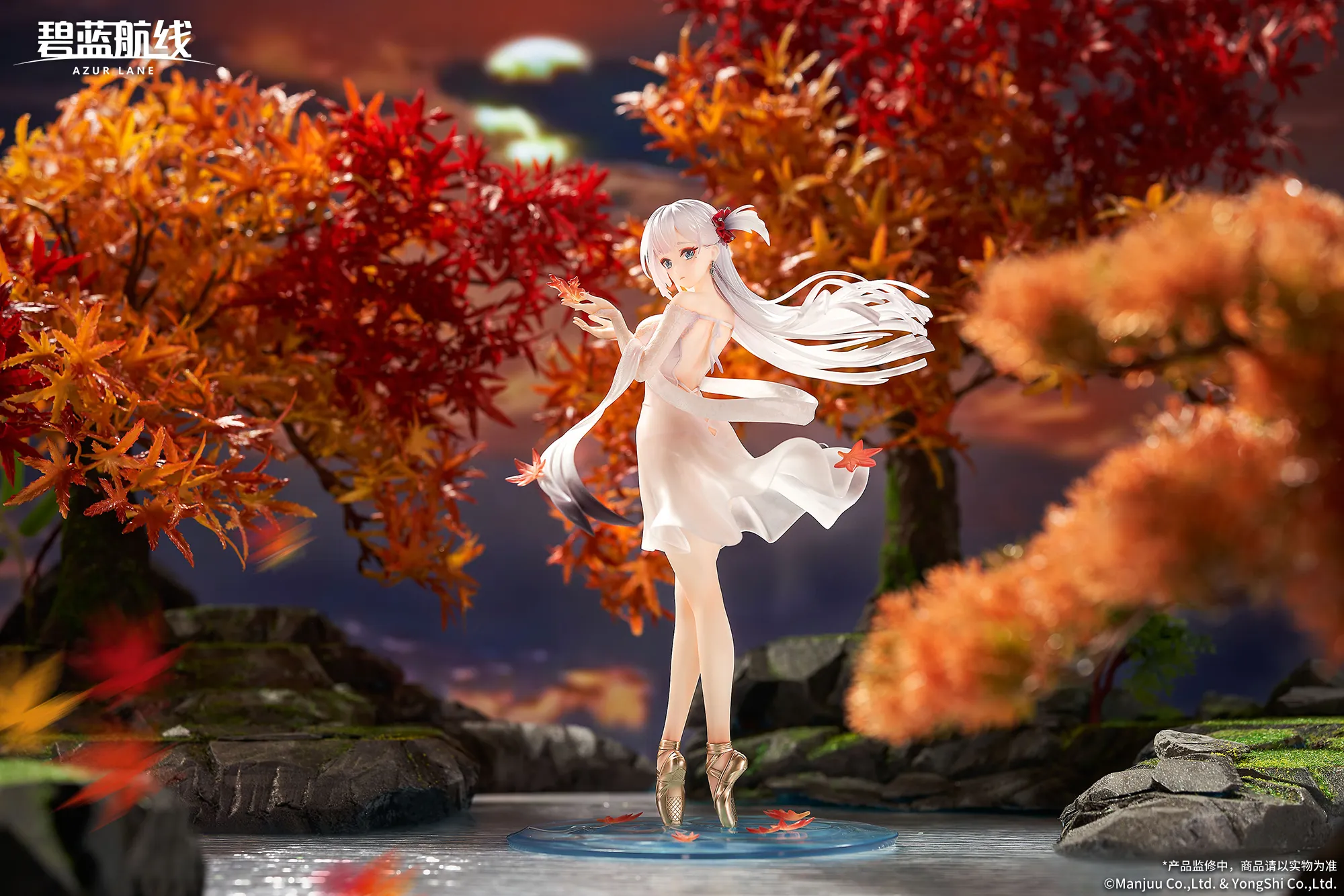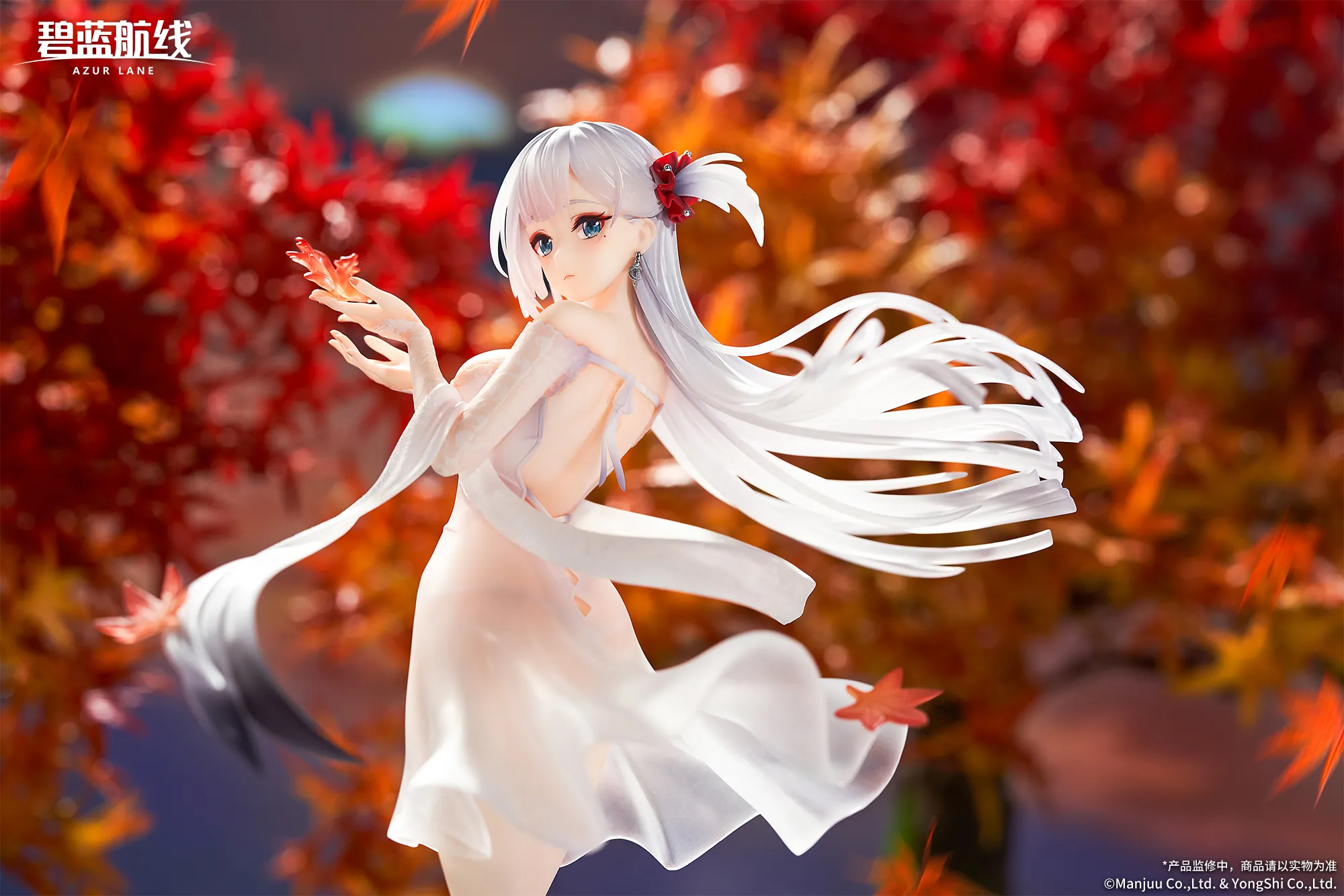 Today, APEX has opened pre-orders for a handcrafted figure of Shoukaku from the game Azur Lane. With a graceful and charming pose, her clothes flutter in the wind, giving her an ethereal look.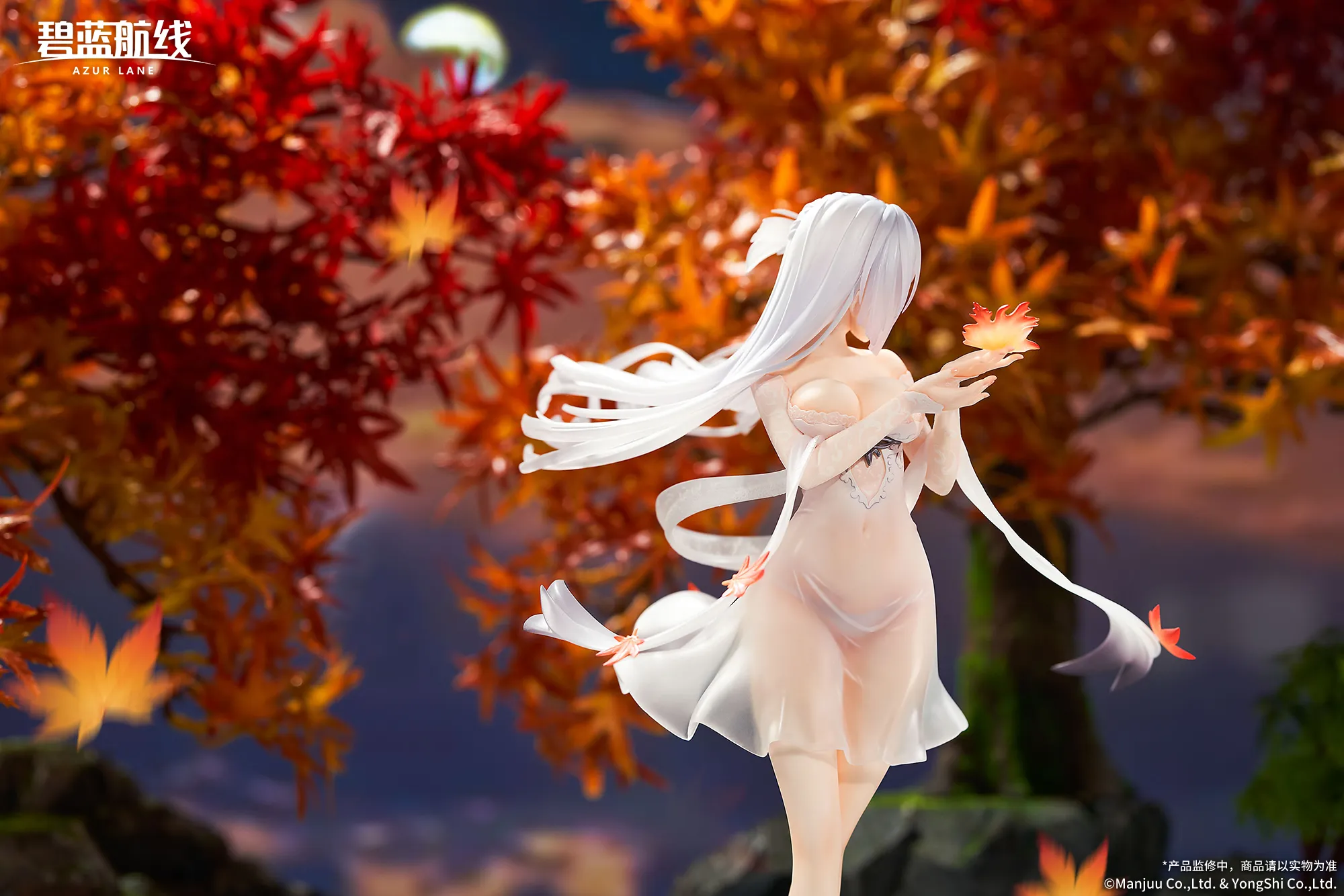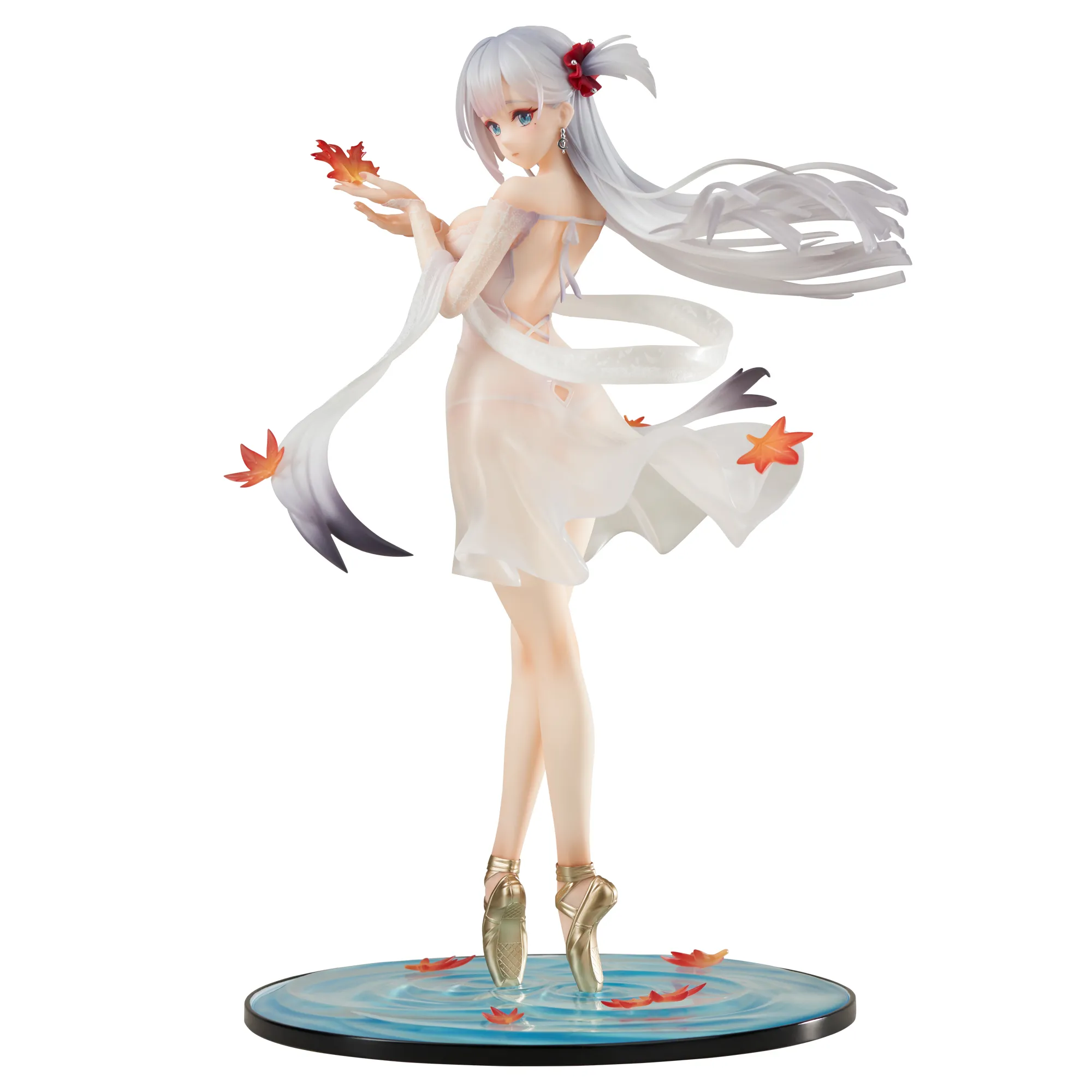 This 1/7 scale figure of Shoukaku stands at 28 cm tall. While the figure lacks the surrounding crane depicted in the original artwork, the addition of a water wave platform and colorful falling leaves is a perfect touch, which complements the overall graceful and elegant design.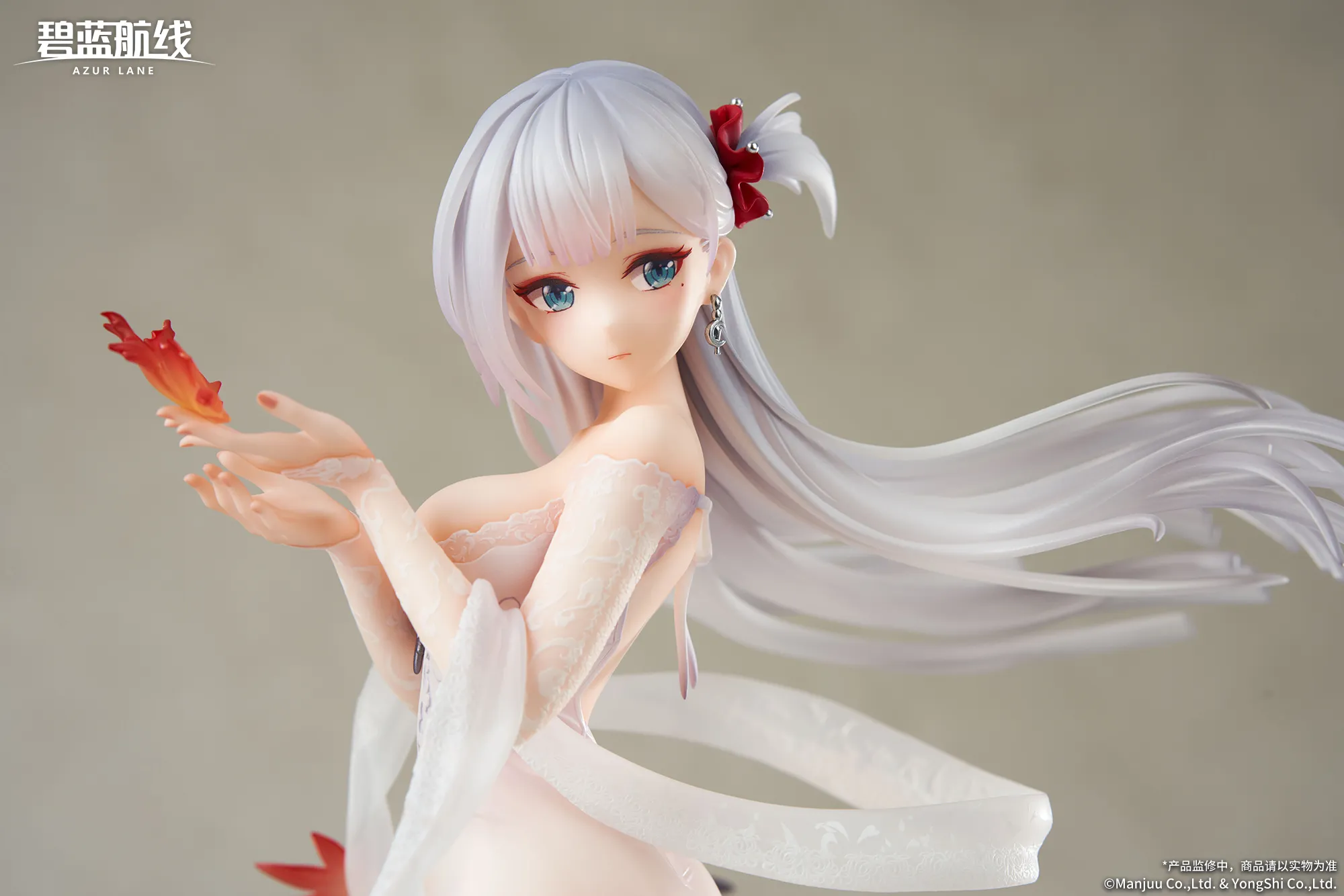 Her hair and transparent skirt flowing in the light give her a pure and charming appearance. The ribbon wrapped around Shoukaku's arm is painted with a black and white gradient, imitating the design of the feathers of a red-crowned crane, which is an interesting detail.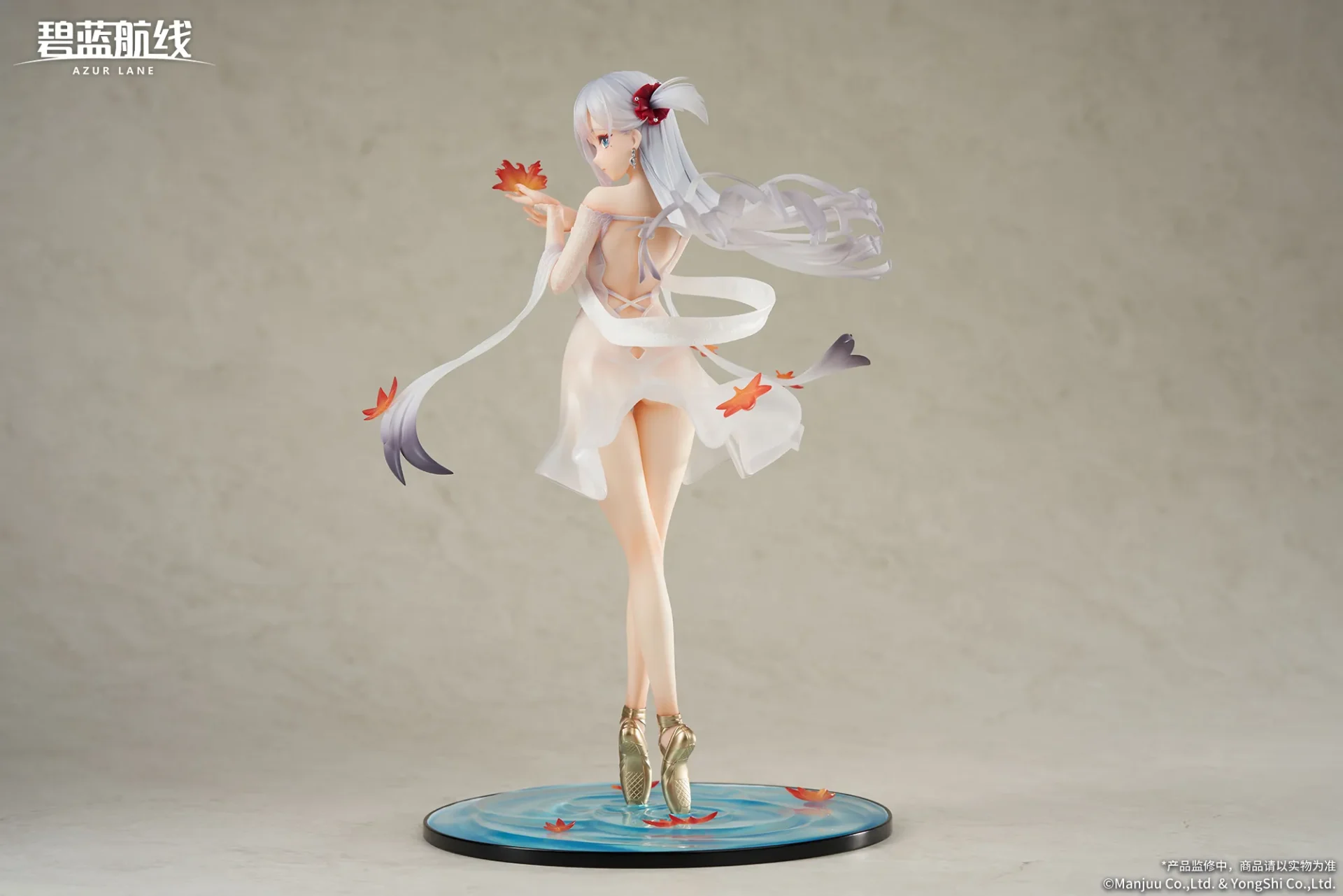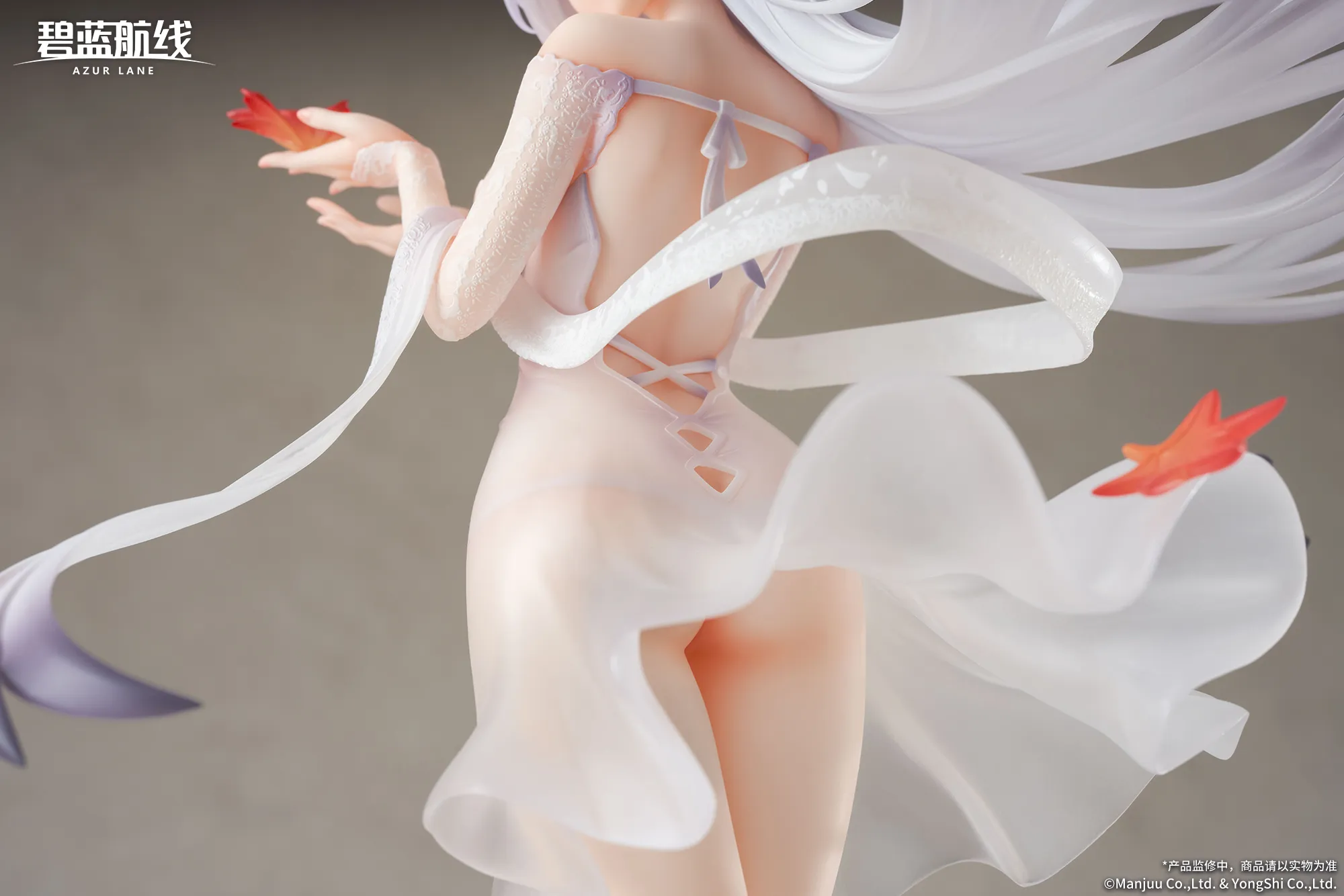 The figure comes with two faceplates, one with a side glance and the other with a focused gaze on the red leaves held in her hand. Her green eyes with red eye makeup make her expression charming yet melancholic, creating a delicate atmosphere.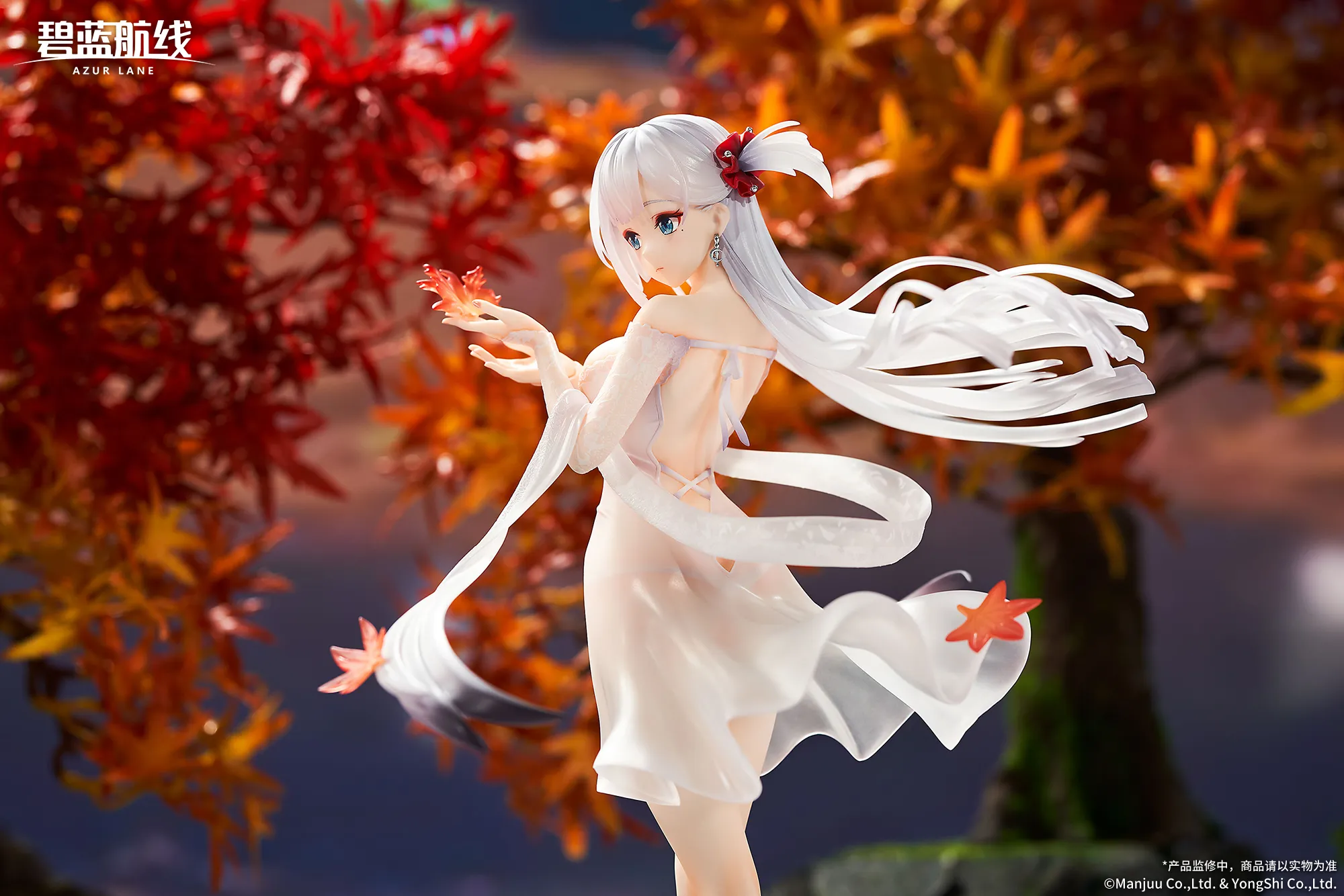 The lace details on her arms, lampshade, and ribbons are also exquisitely crafted, making the figure even more impressive.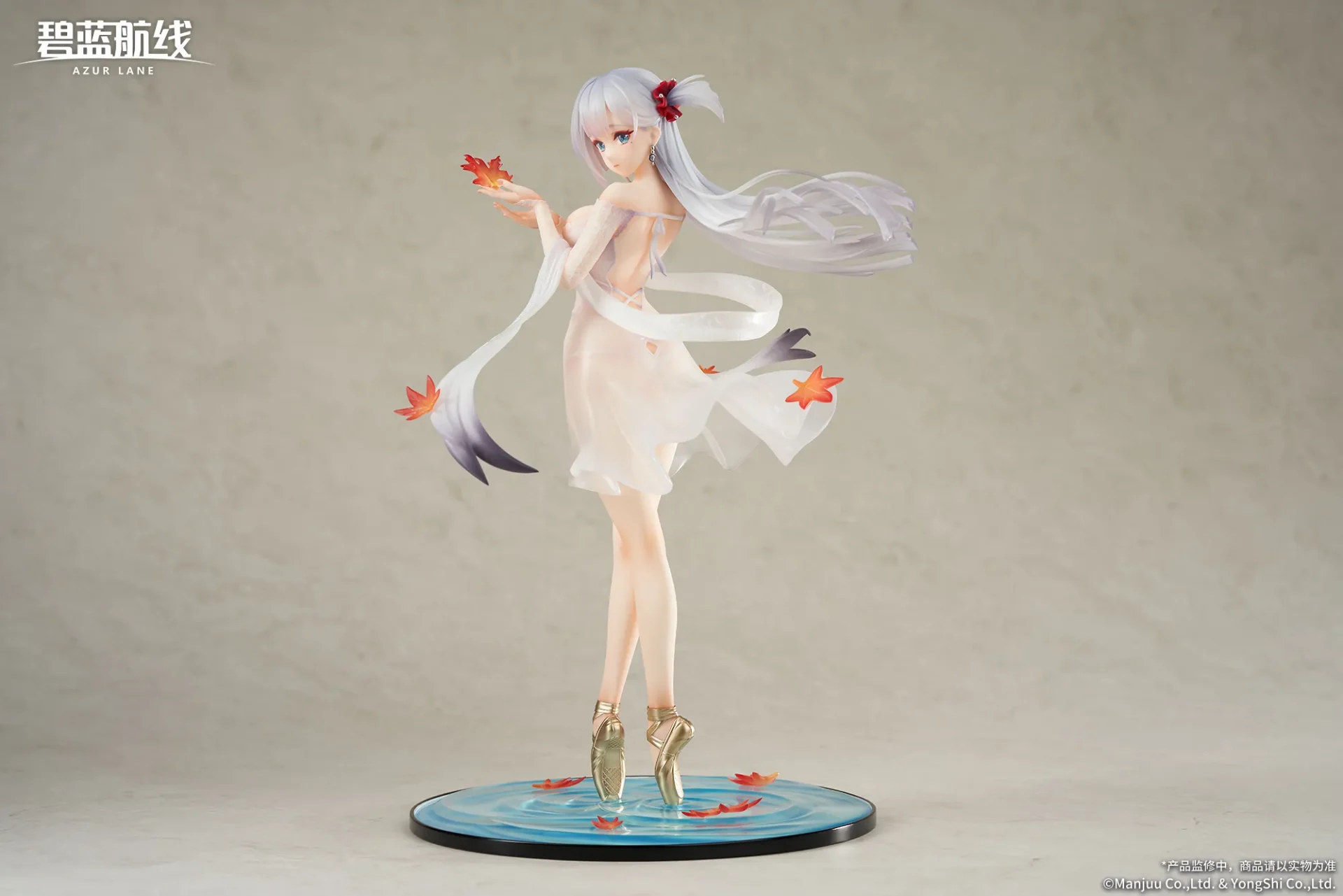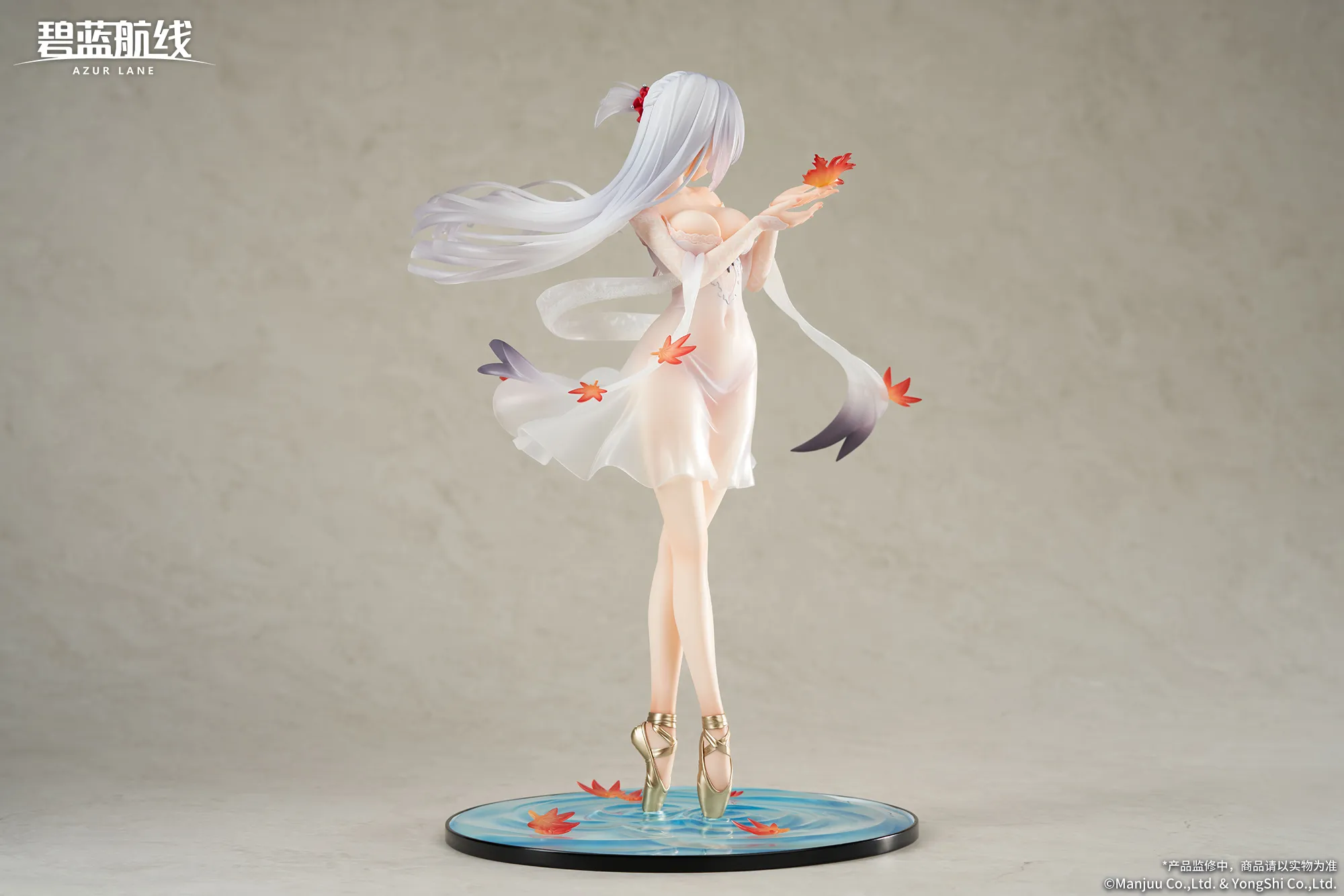 In addition to her stunning backless outfit, the figure has a hollow window that shows off her hips, and her white panties peeking out from under her skirt, which are both highlights of this figure.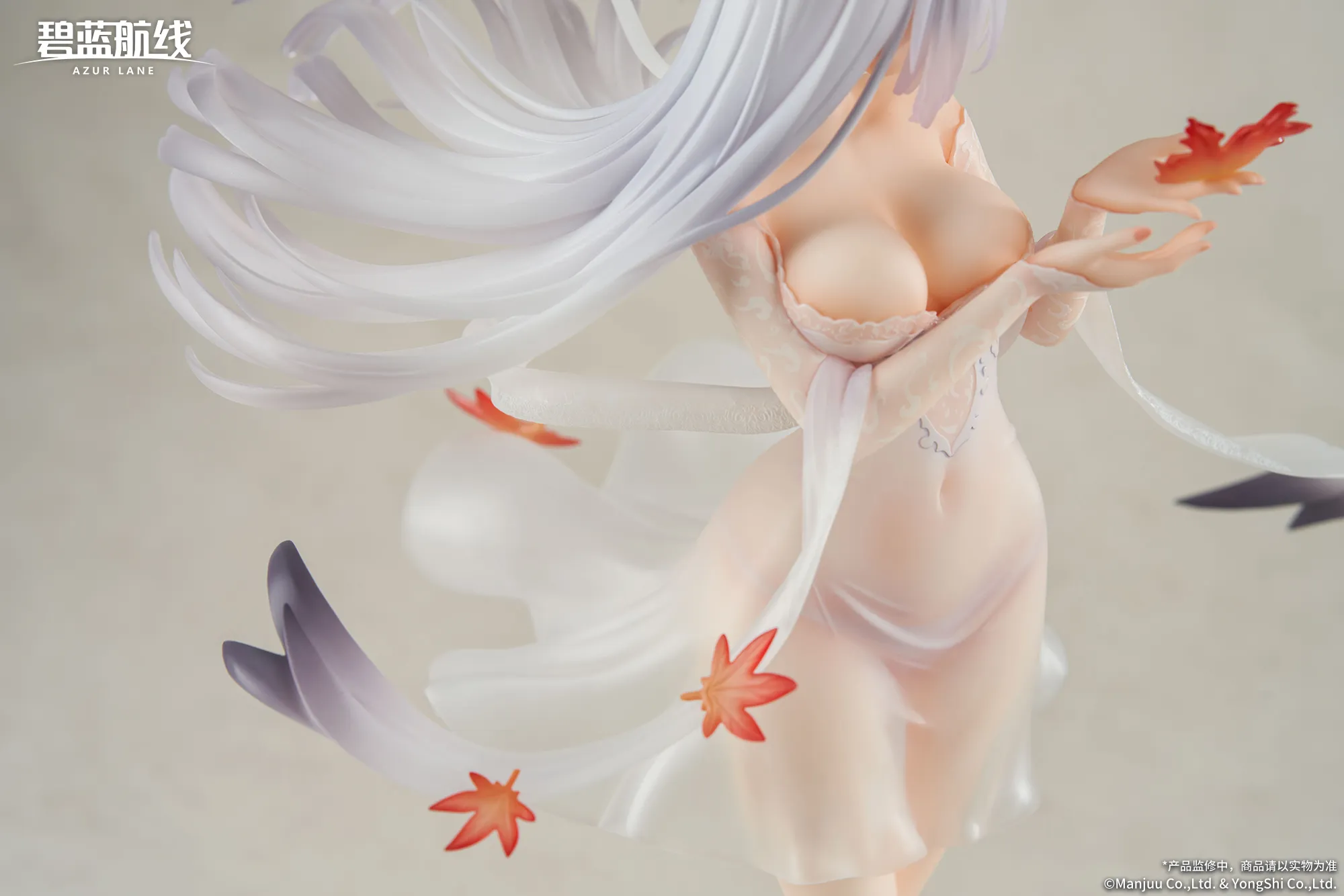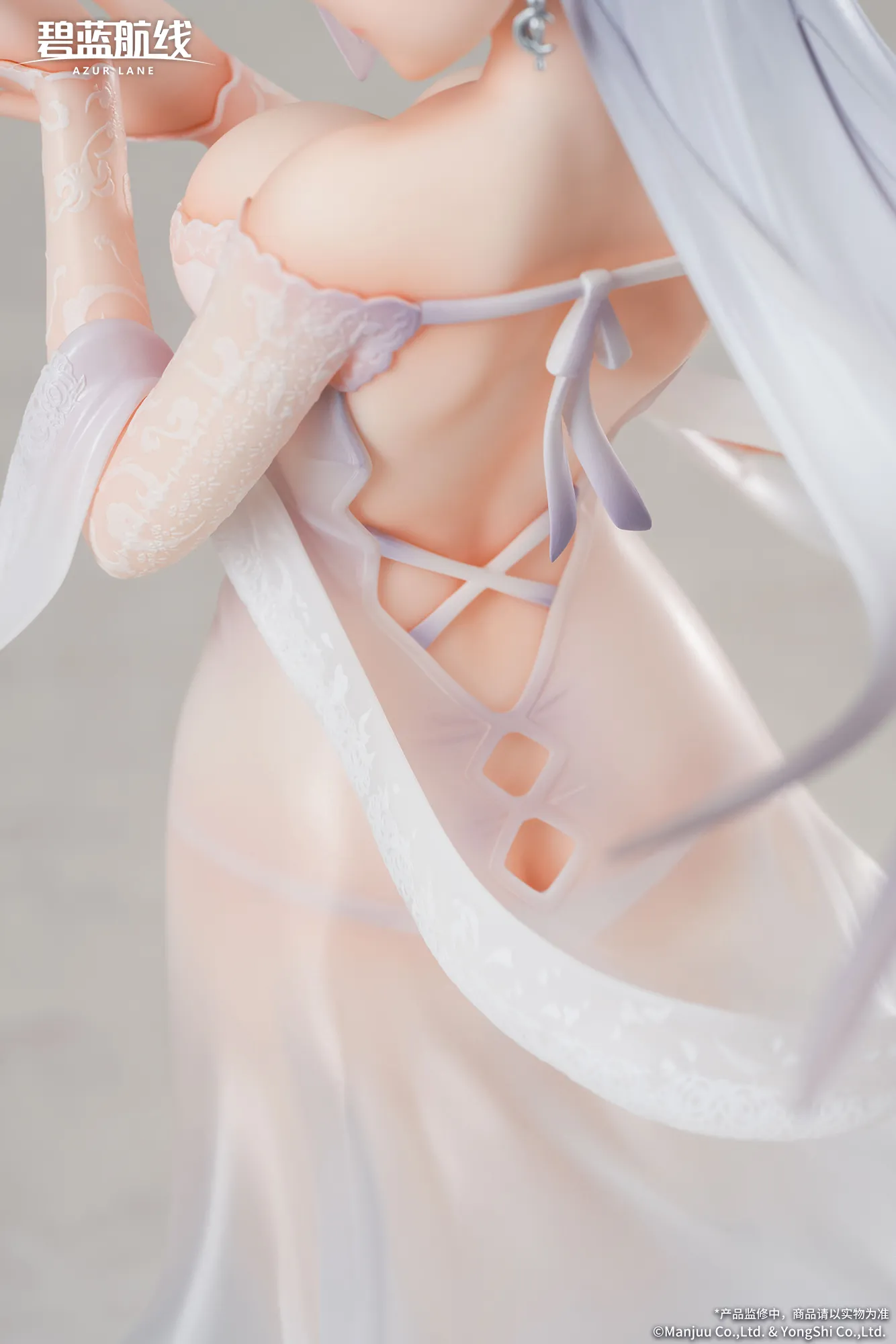 Looking at the figure from a lower angle, you can even see the beautiful crescent-shaped curves of her firm and plump buttocks! It's rare to see a figure that combines sexiness and elegance as well as this one in the Azur Lane series.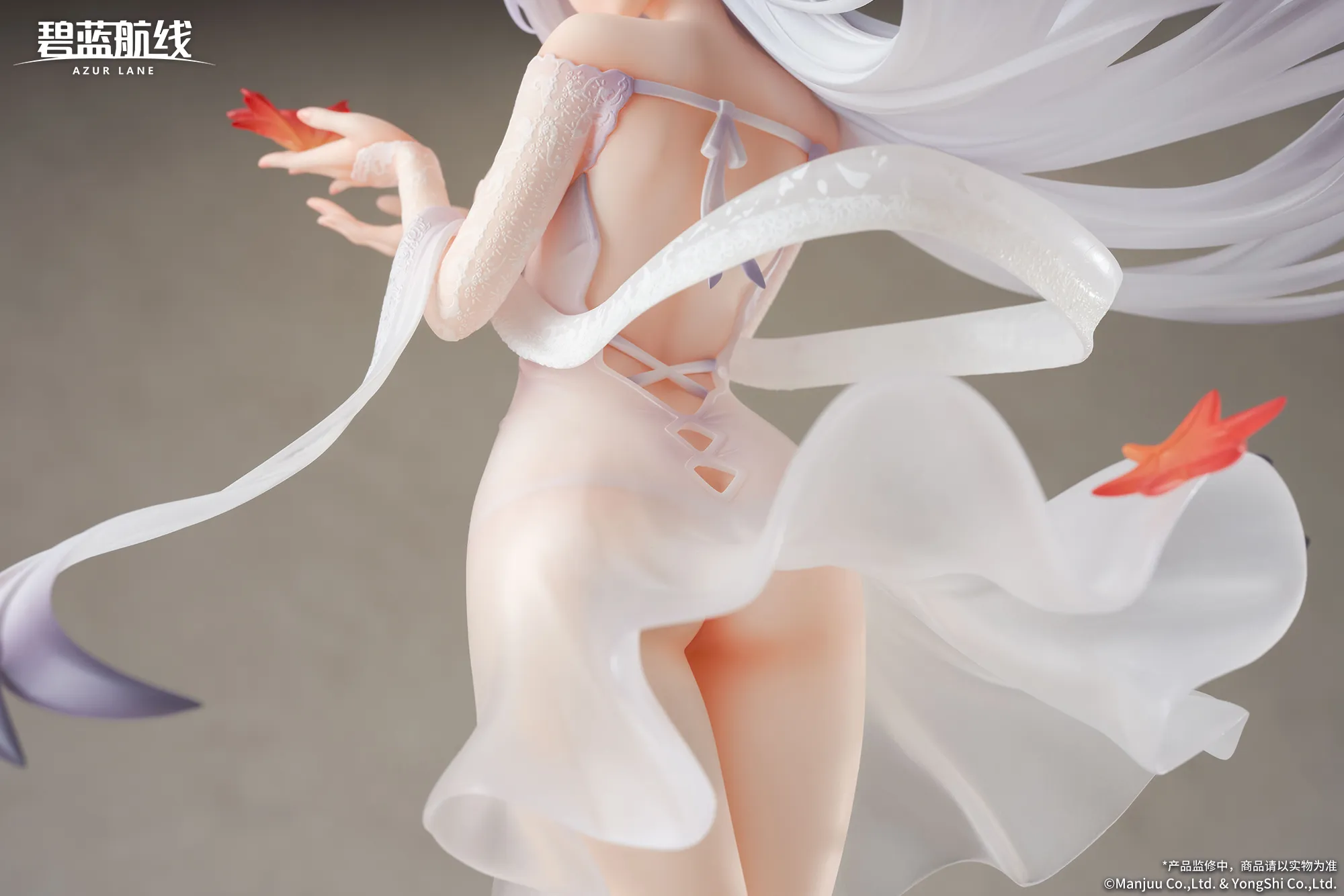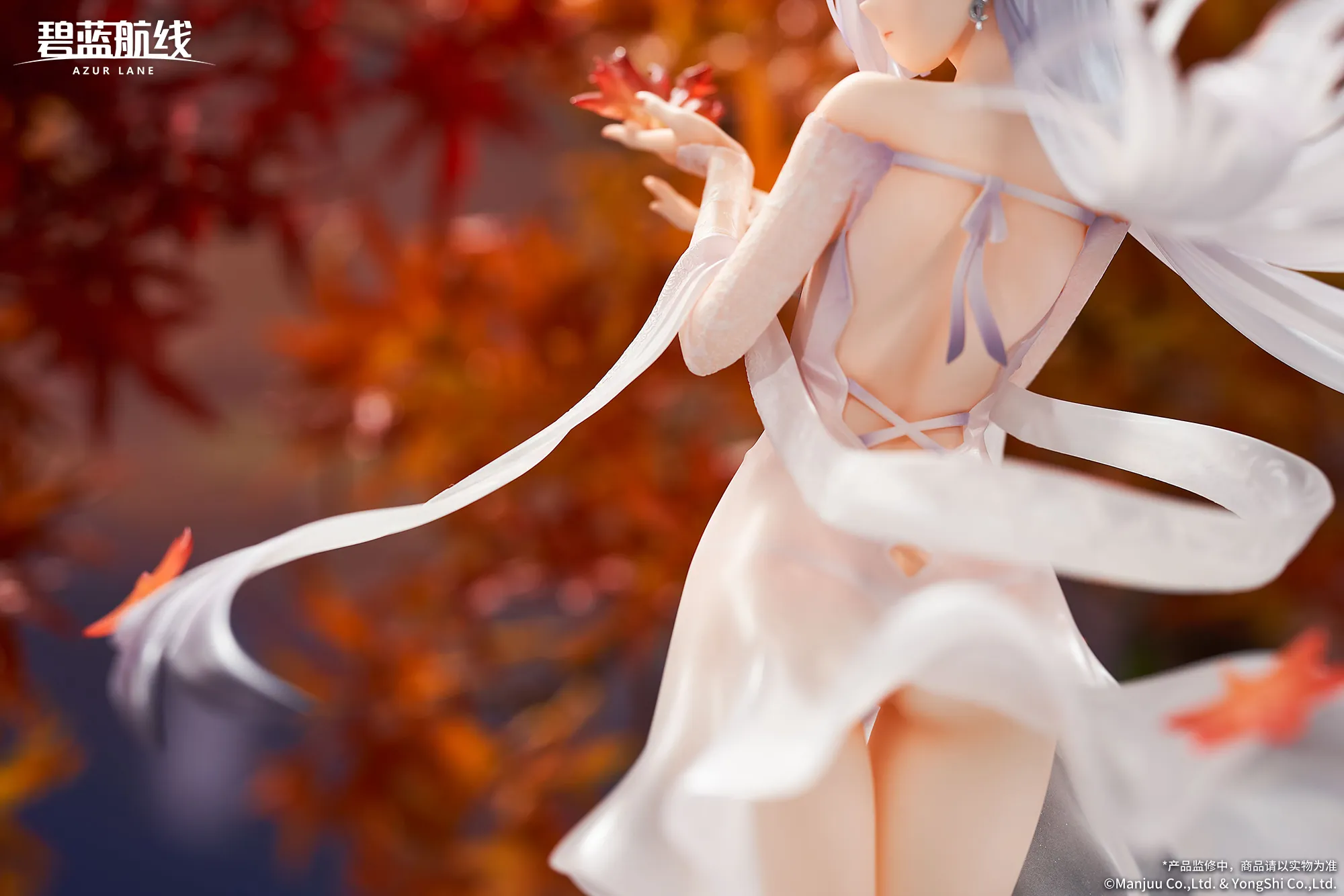 The golden ballet shoes and the delicate and gorgeous water waves and red leaves swirling around her feet add to the elegance and beauty of the figure, giving it an even more poetic atmosphere than the original artwork.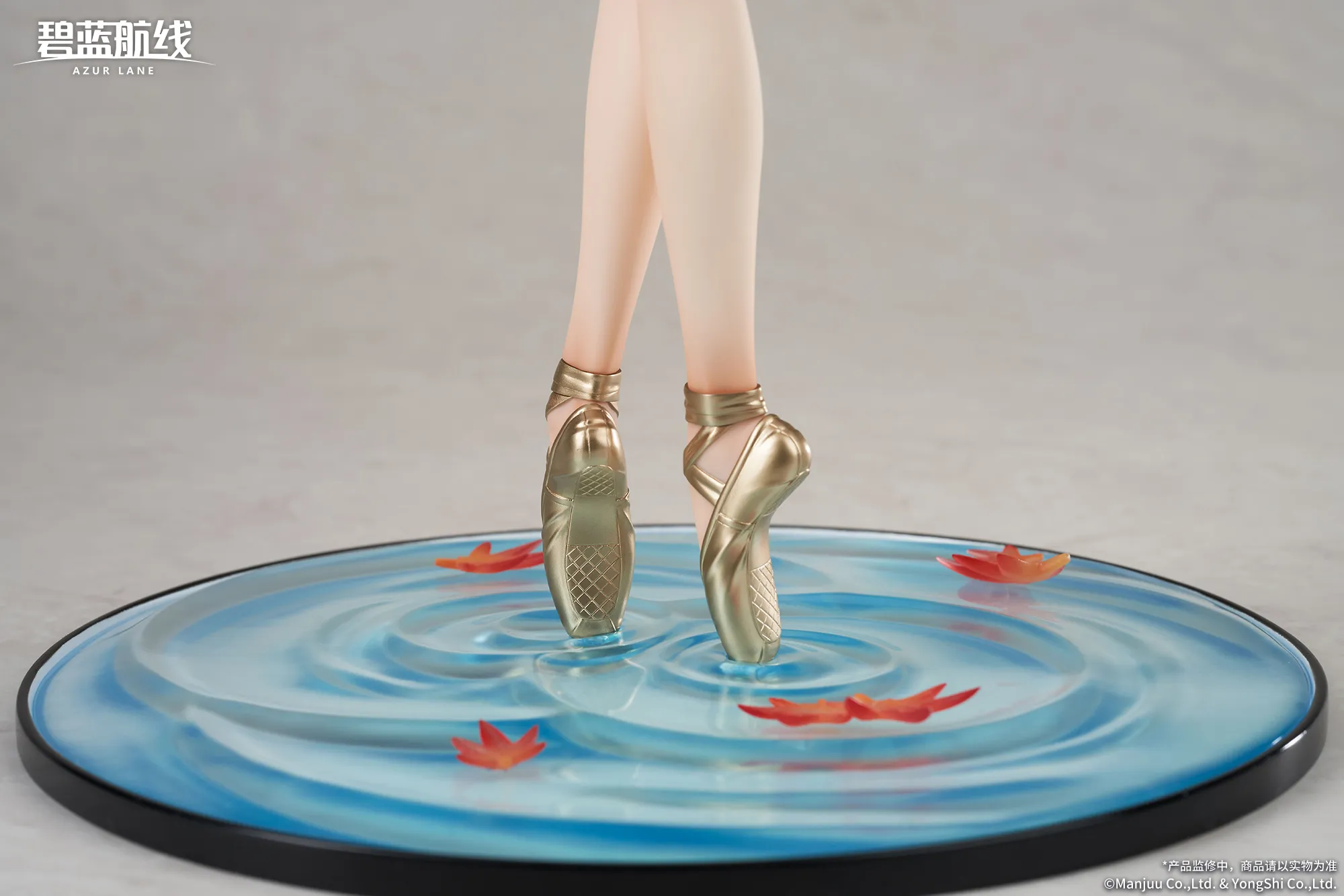 Apart from the figure itself, this Shoukaku figure also comes with a special bonus acrylic pendant.