Barbera Red – AniMester
Barbera Red – AniMester: The studio, Animester has recently released a new product from the 1/9 Original Design series.  This time, they introduce the Thunder Special Task Force, Barbera Red!   following the success of the Whiskey Sour. It features the same design with an alloy skeleton and a soft and squeezable outer layer. Moreover, the joints are almost invisible!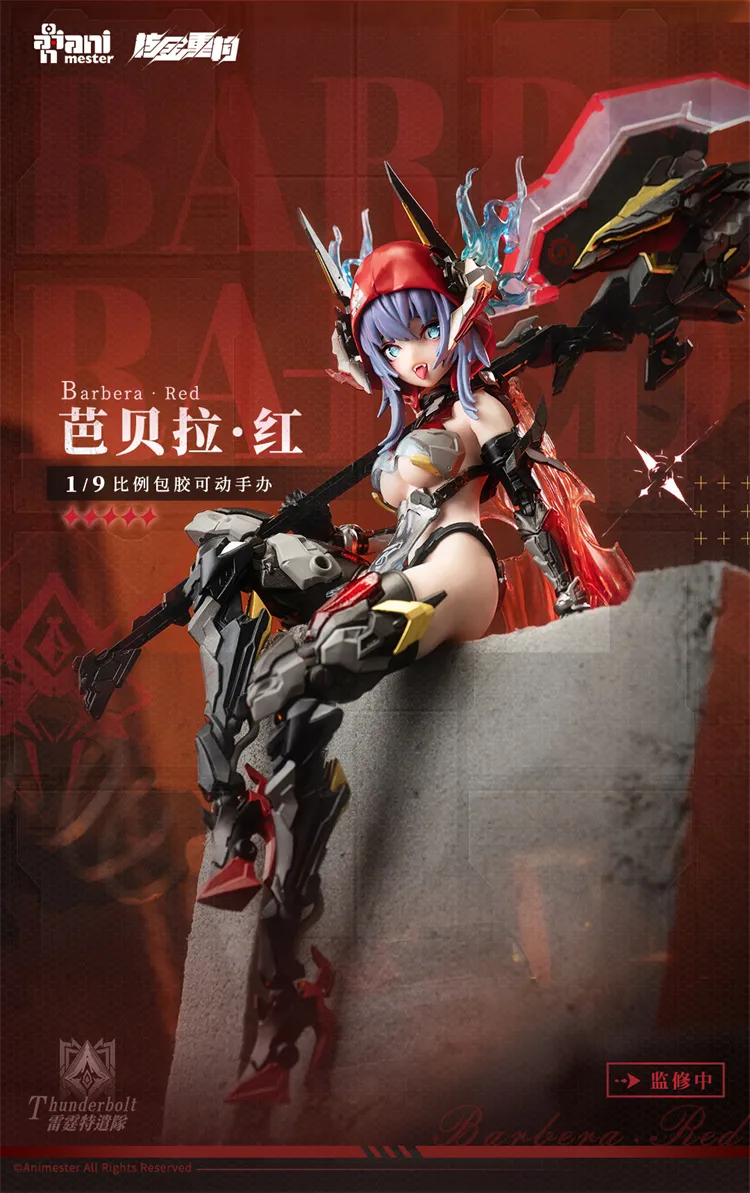 This 'Barbera Red' stands at 21 centimeters tall and, like the Whiskey Sour, adopts the design of the torso covered with a soft material and the limbs covered with mecha armor, giving it a cool and stylish appearance.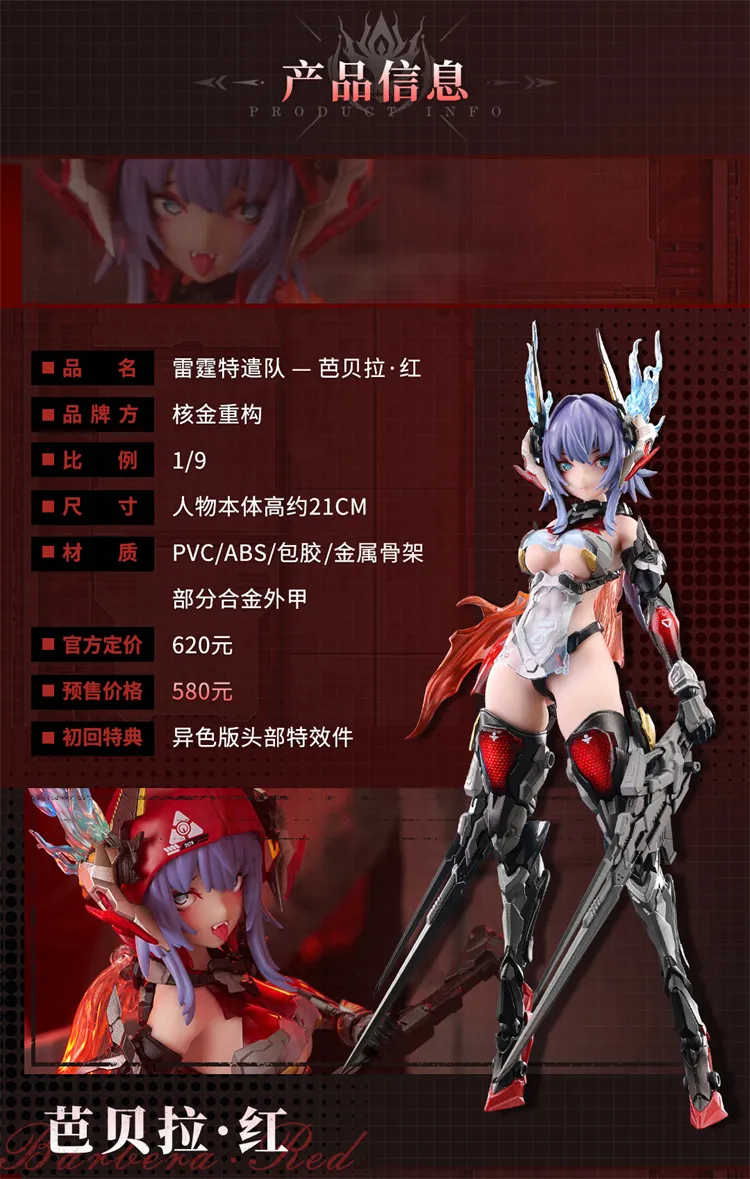 The flowing and elegant design of the transparent cloak behind her gives a sense of flames, accentuated by the red gradient paint. Additionally, the blue flame decorations on both sides of the head give her a fierce and powerful impression.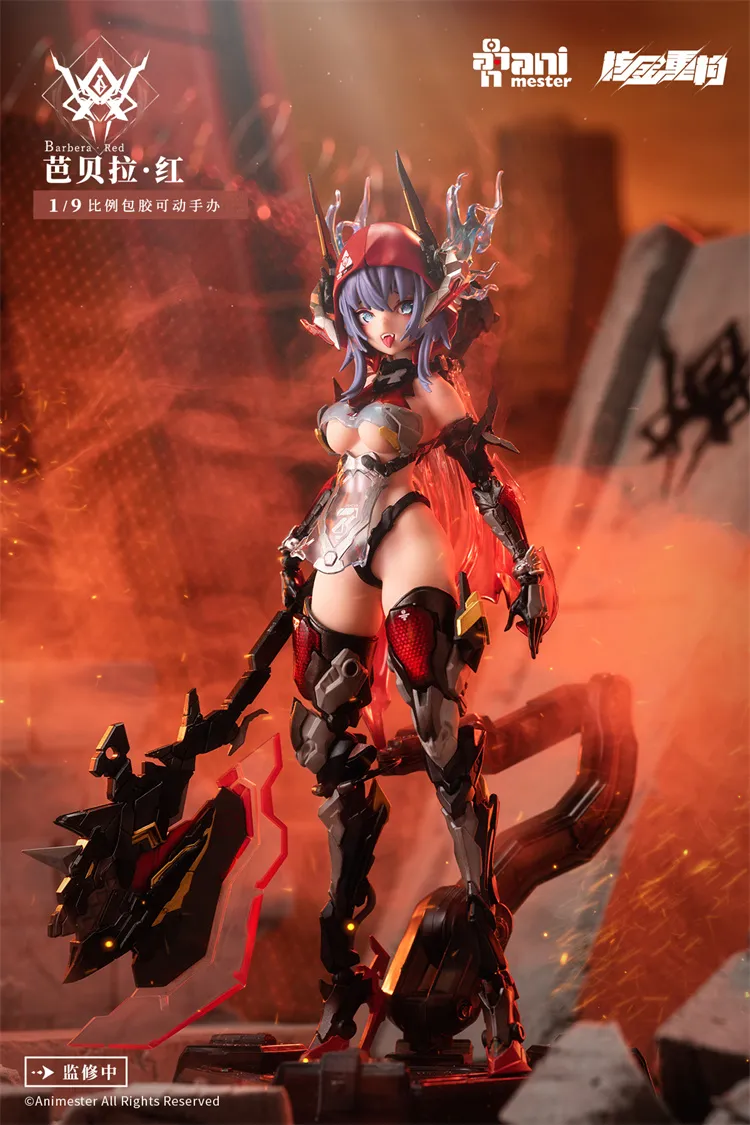 In addition to the regular hairstyle, this 'Barbera Red' can also be equipped with a red hood. When paired with the cloak, it gives a feeling reminiscent of Little Red Riding Hood in a dark setting.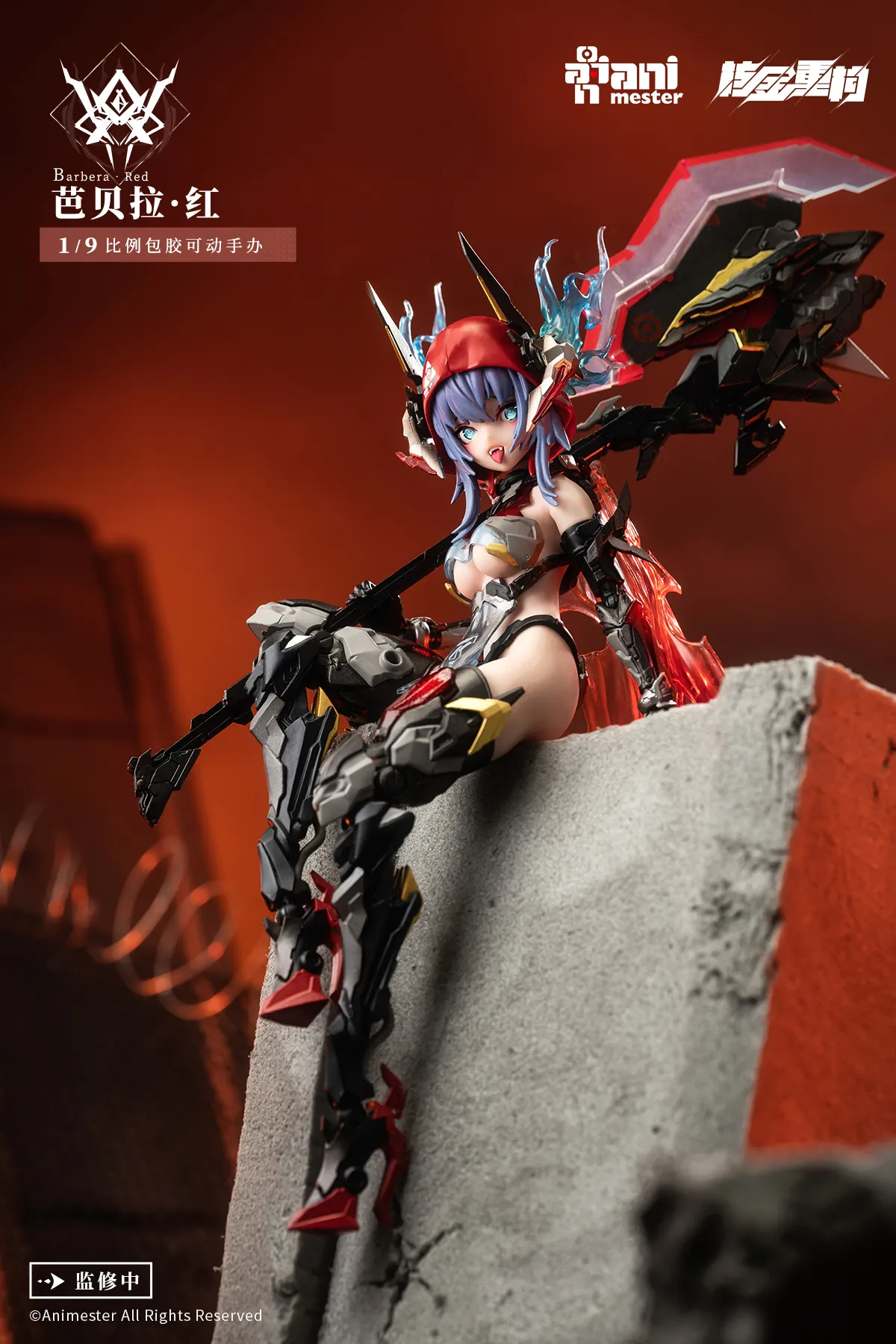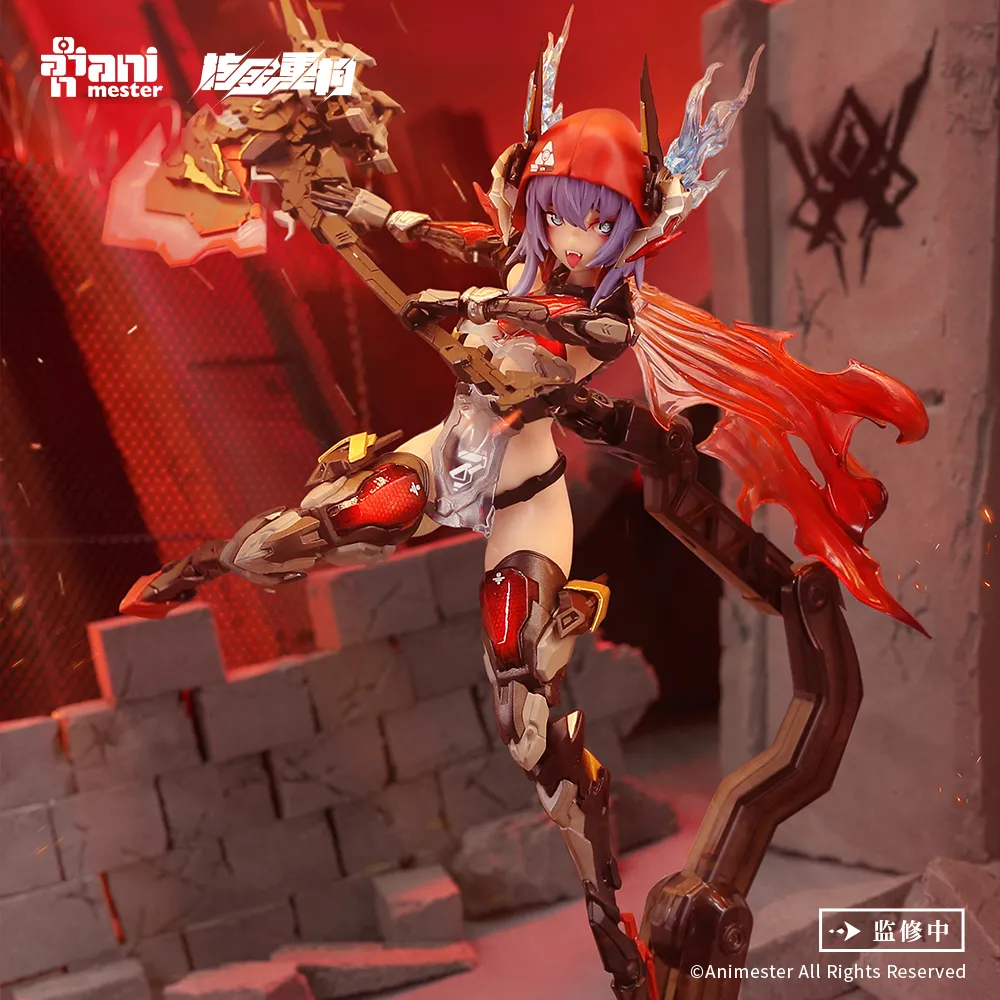 Besides the dual hand blades, the Nymph also comes with the "Blood Moon Battle Axe – Wolf Howl." The two single-handed swords can be mounted on the back of the axe blade and used as spears for thrusting attacks.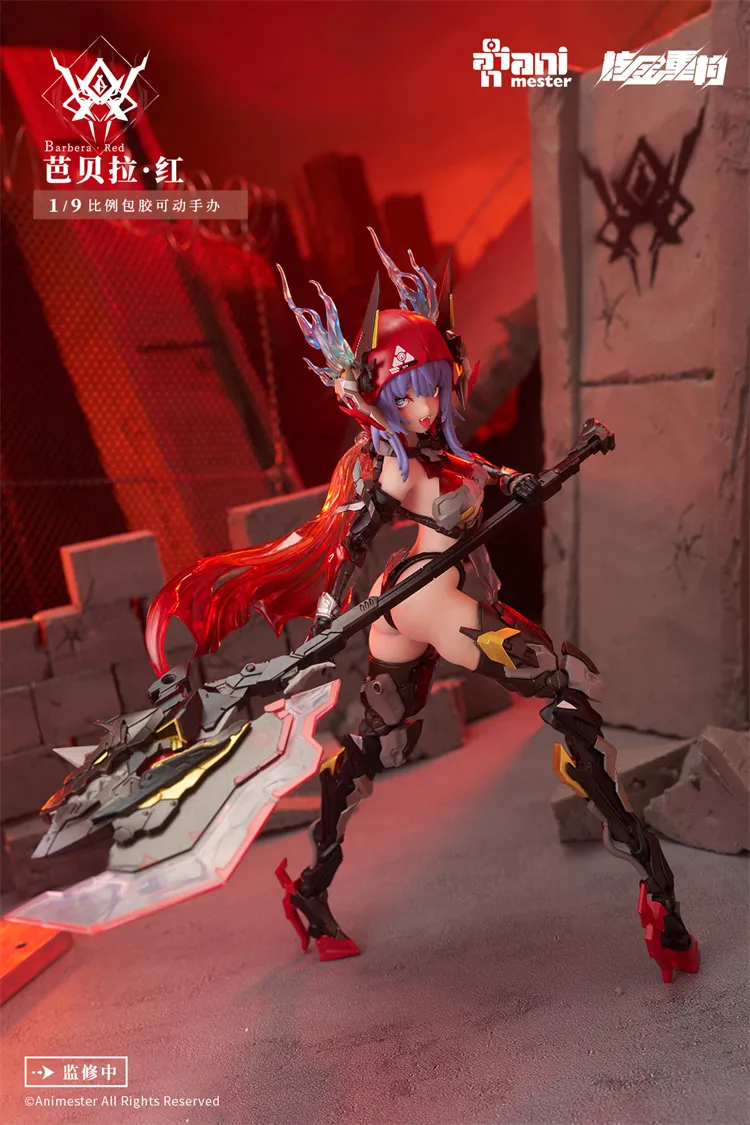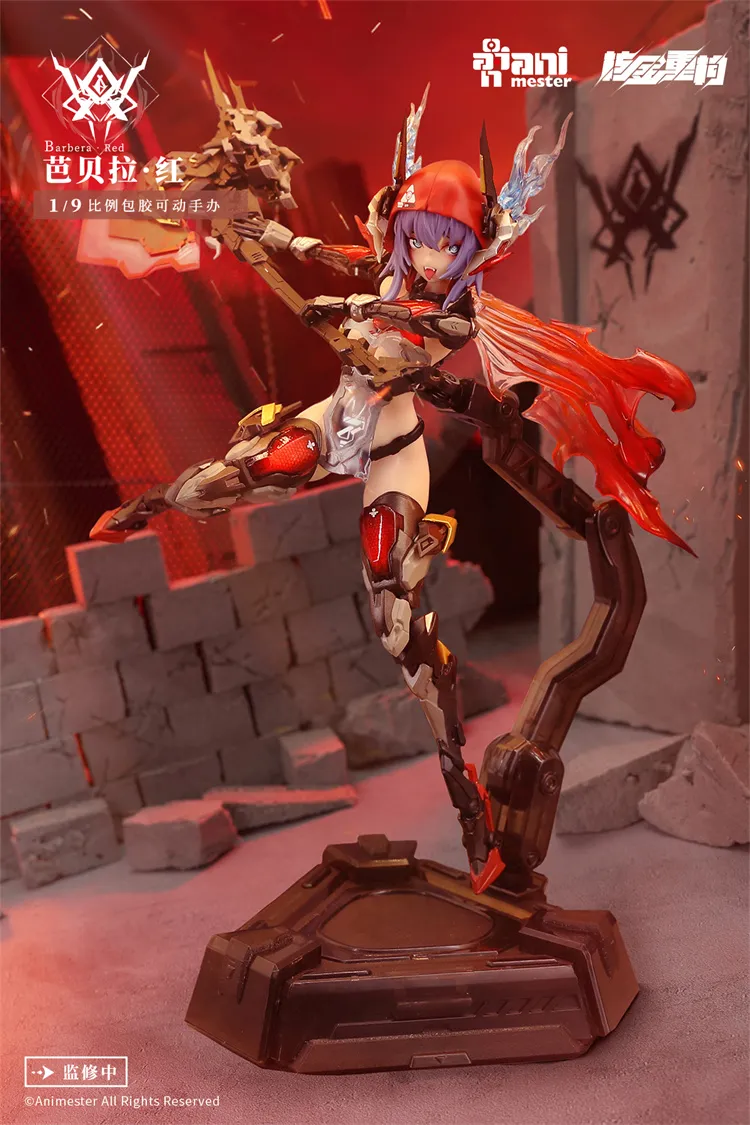 There are four interchangeable facial expressions included, ranging from cold and angry to disdainful and mischievous, each vivid and natural, with distinctive personalities. Furthermore, all four facial expressions have movable eyeballs, making the playability extremely rich.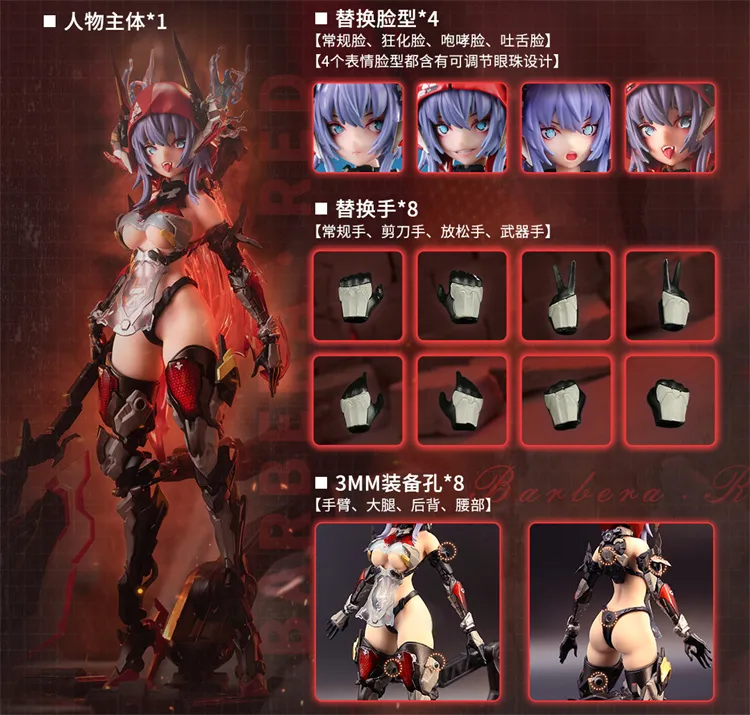 The shoulder and hip joints of the soft material body are completely concealed, and with the built-in alloy skeleton, it can be posed naturally and sensually.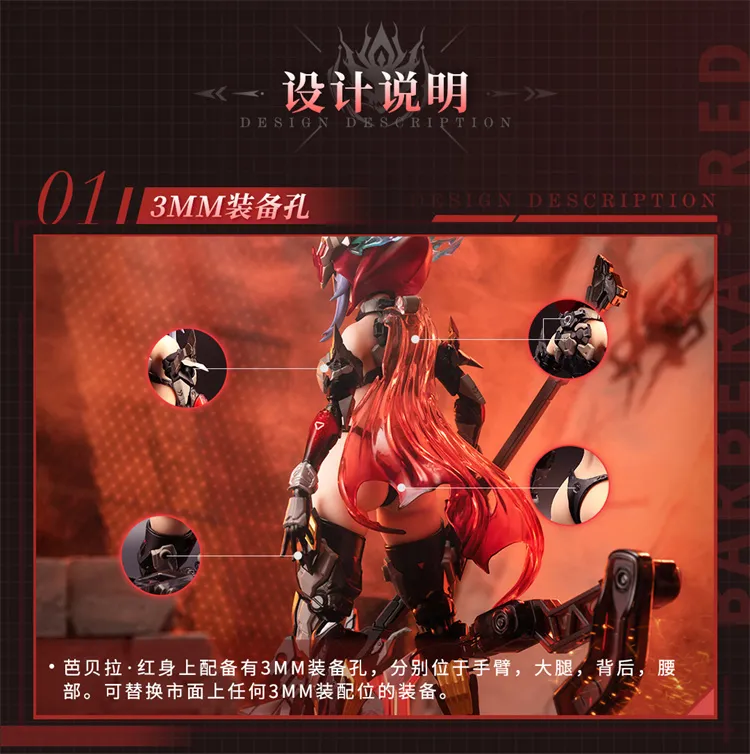 Other impressive design features include the 3mm equipment holes and honeycomb-shaped mesh armor, showcasing the great attention to detail that the master craftsman has put into this Nymph.