Nami – Dragon Studio
Nami – Dragon Studio: Nami is a character that makes people feel for her. She's a genius navigator, and even though no one taught her navigation or cartography, the map she drew at the age of 10 impressed the fearsome dragon.
When she was just a child, she had to bear the fate of her entire village and was forced to join the pirate crew that killed her foster mother. Despite such tremendous mental pressure, she endured it all. Although she deeply resented pirates, she still joined Luffy and his crew. It was all for the sake of gathering 100 million berries and buying back her village and freedom.
In the upper body, she wears a super hot and sexy swimsuit, while her lower body is adorned with tight jeans shorts. Her two slender and beautiful legs stand elegantly, holding the Clima-Tact as she gazes at you.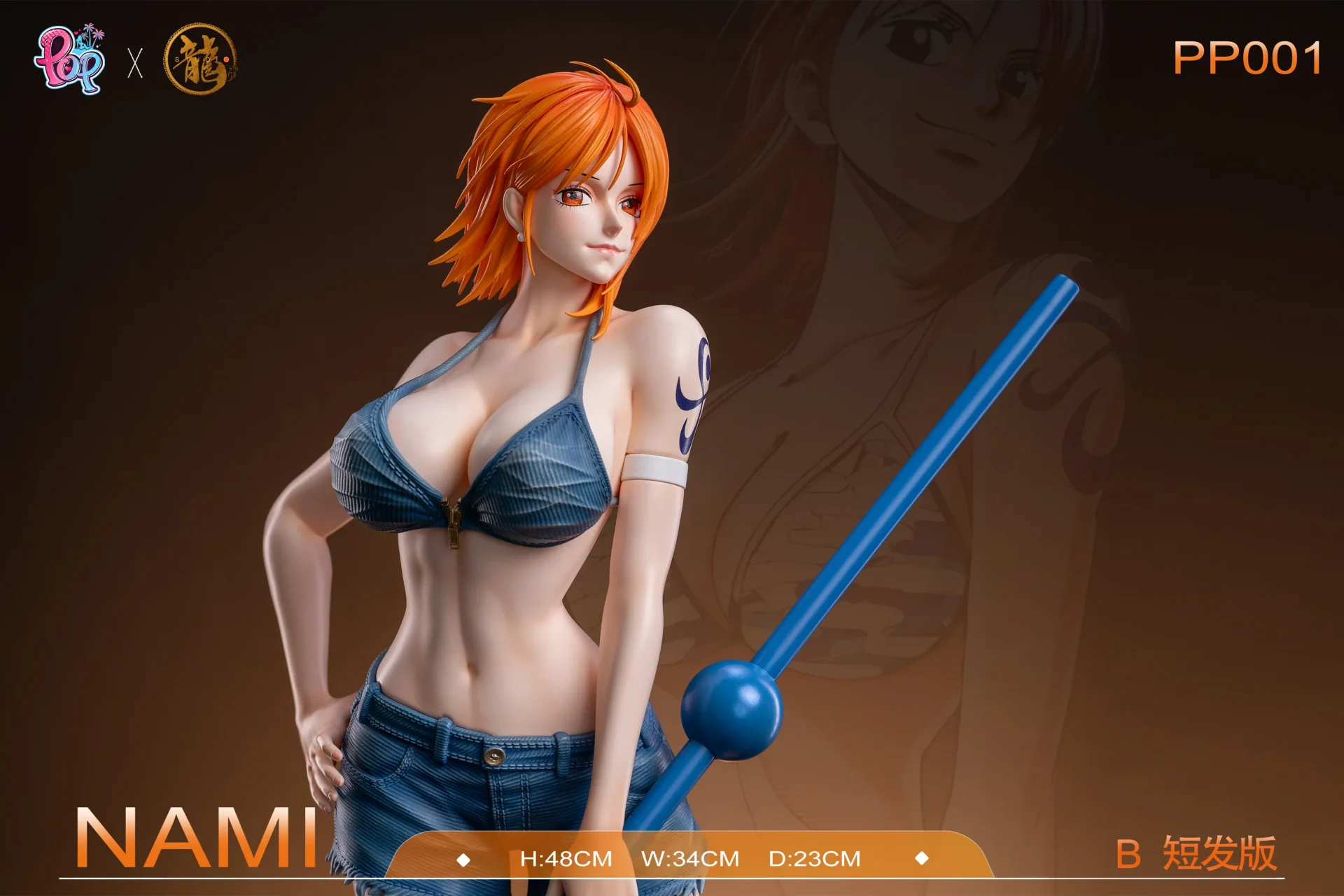 Before joining the Straw Hat crew, Nami had a tattoo on her left shoulder representing Arlong's crew. After joining the Straw Hat crew, she changed the tattoo to a tangerine windmill, symbolizing her love and longing for her family. However, due to the removal of Arlong's crew tattoo, Nami was left with an indelible scar.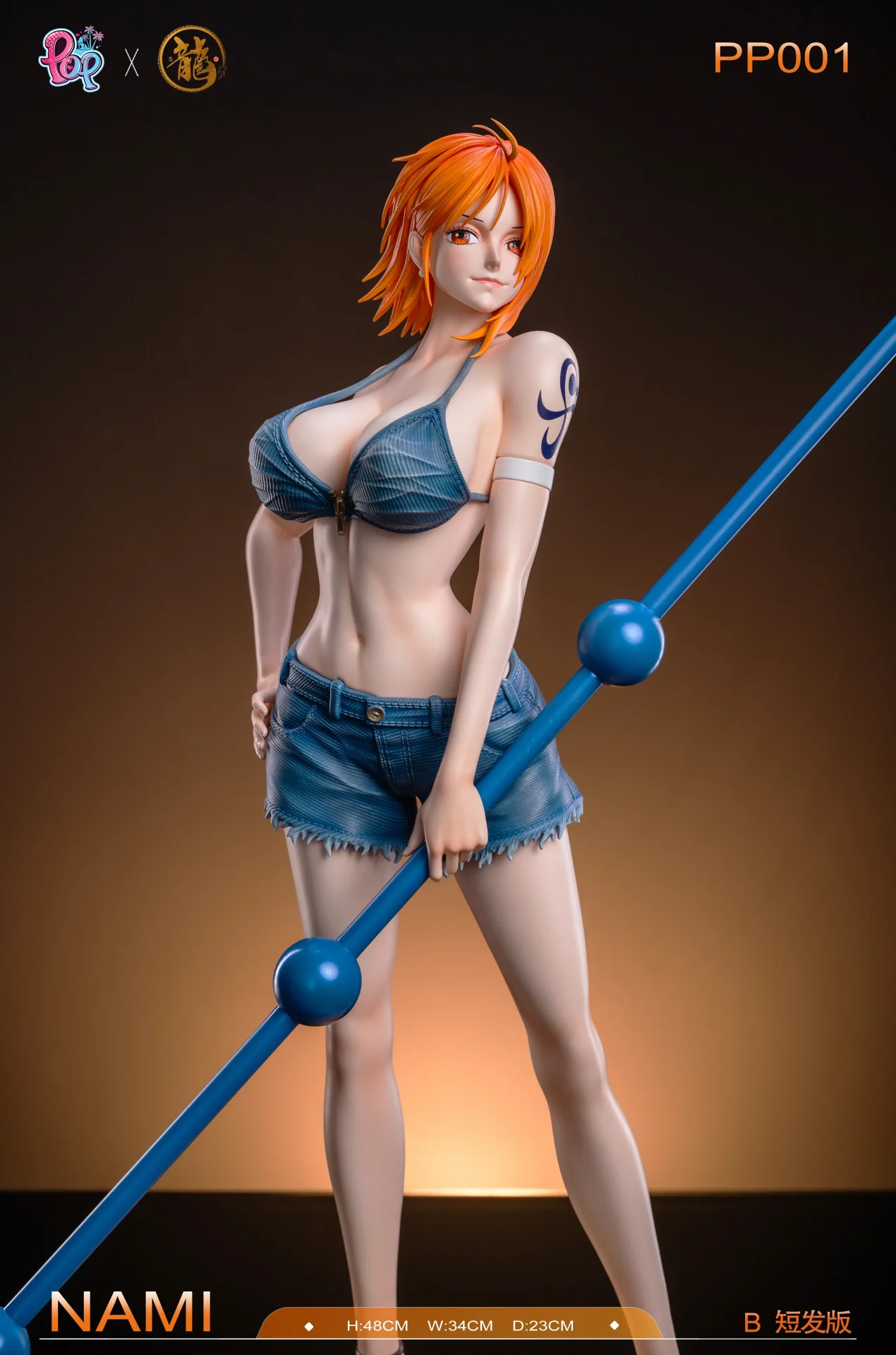 Her abdomen is not only depicted with muscle lines but also detailed with skin texture, and the shading of her skin color looks very impressive, with the surging waves seemingly about to burst out.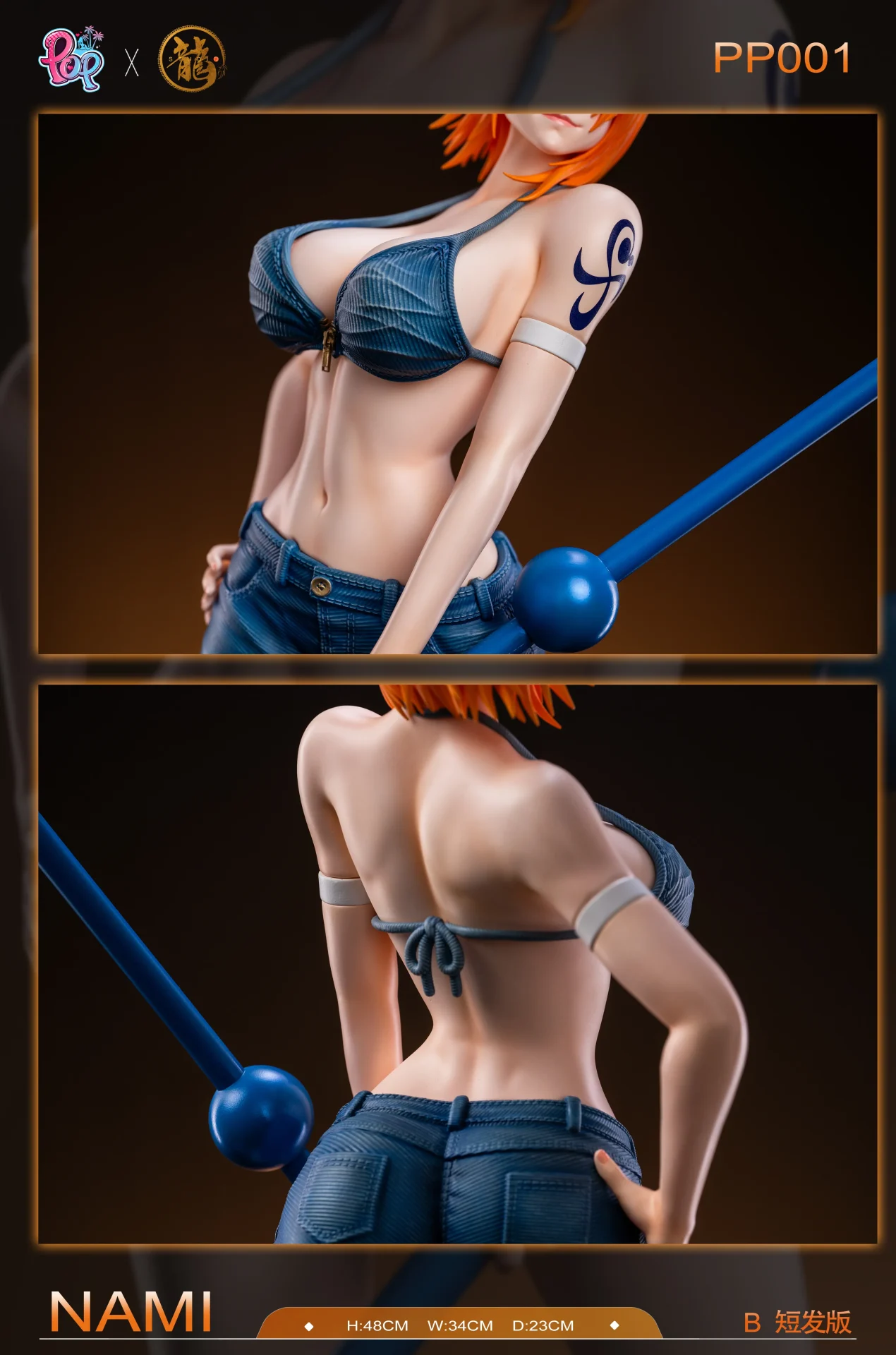 The high-heeled sandals highlight Nami's mature charm, and the fine details of her orange-red short hair make her look a bit playful.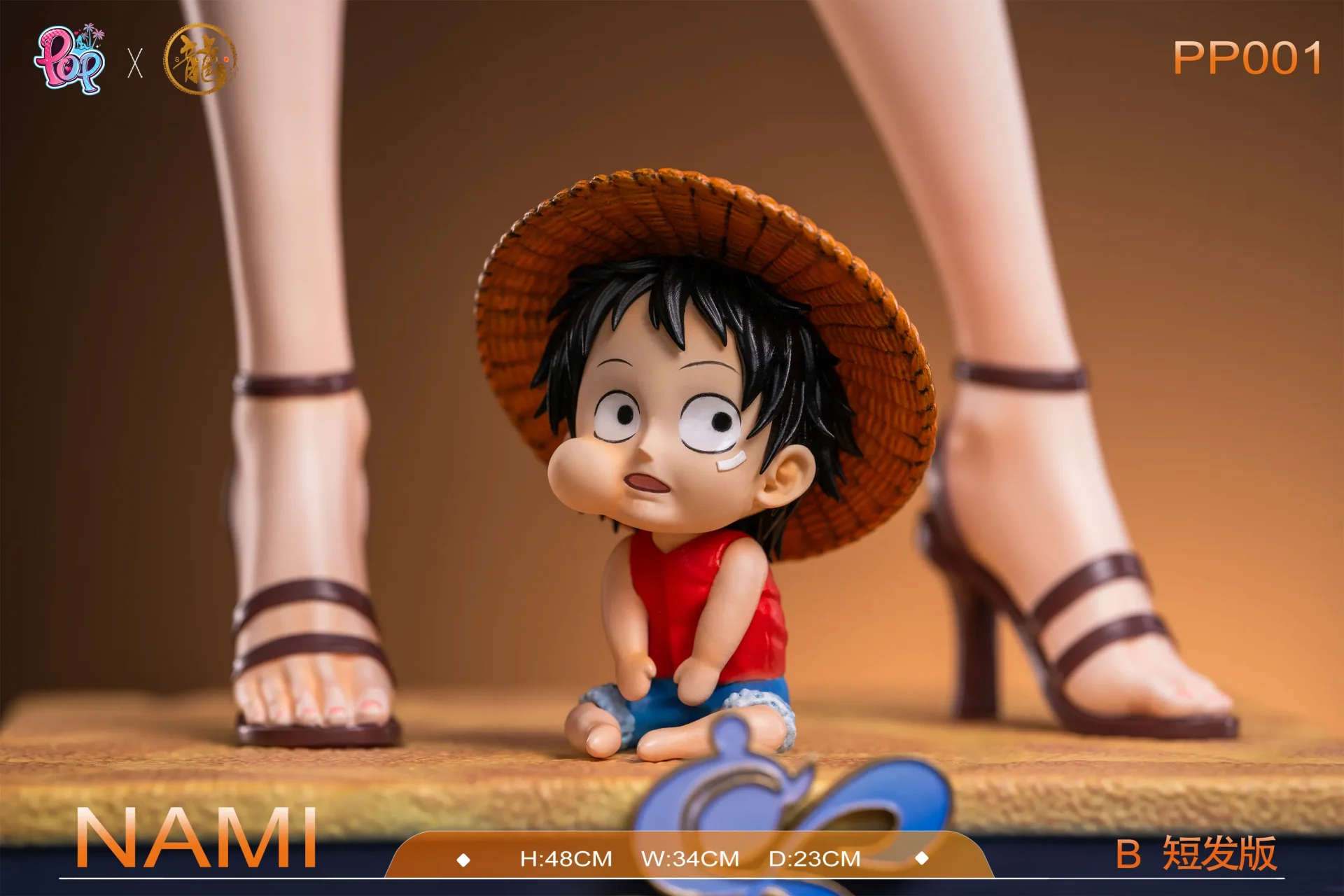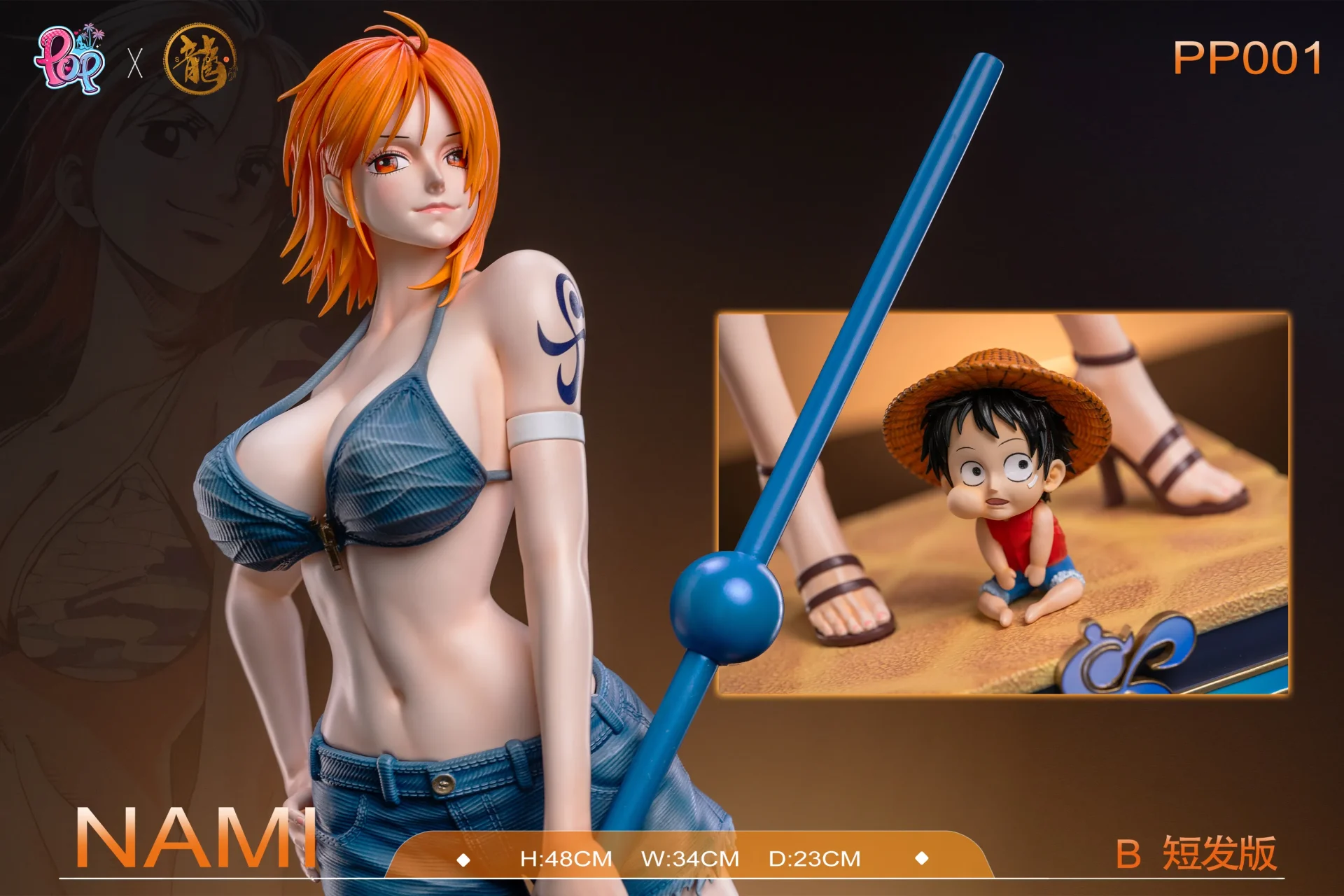 The exposed parts of her body, besides having some muscle lines, are also painted to simulate the texture of real skin, and shading is used to enrich the expression of the texture.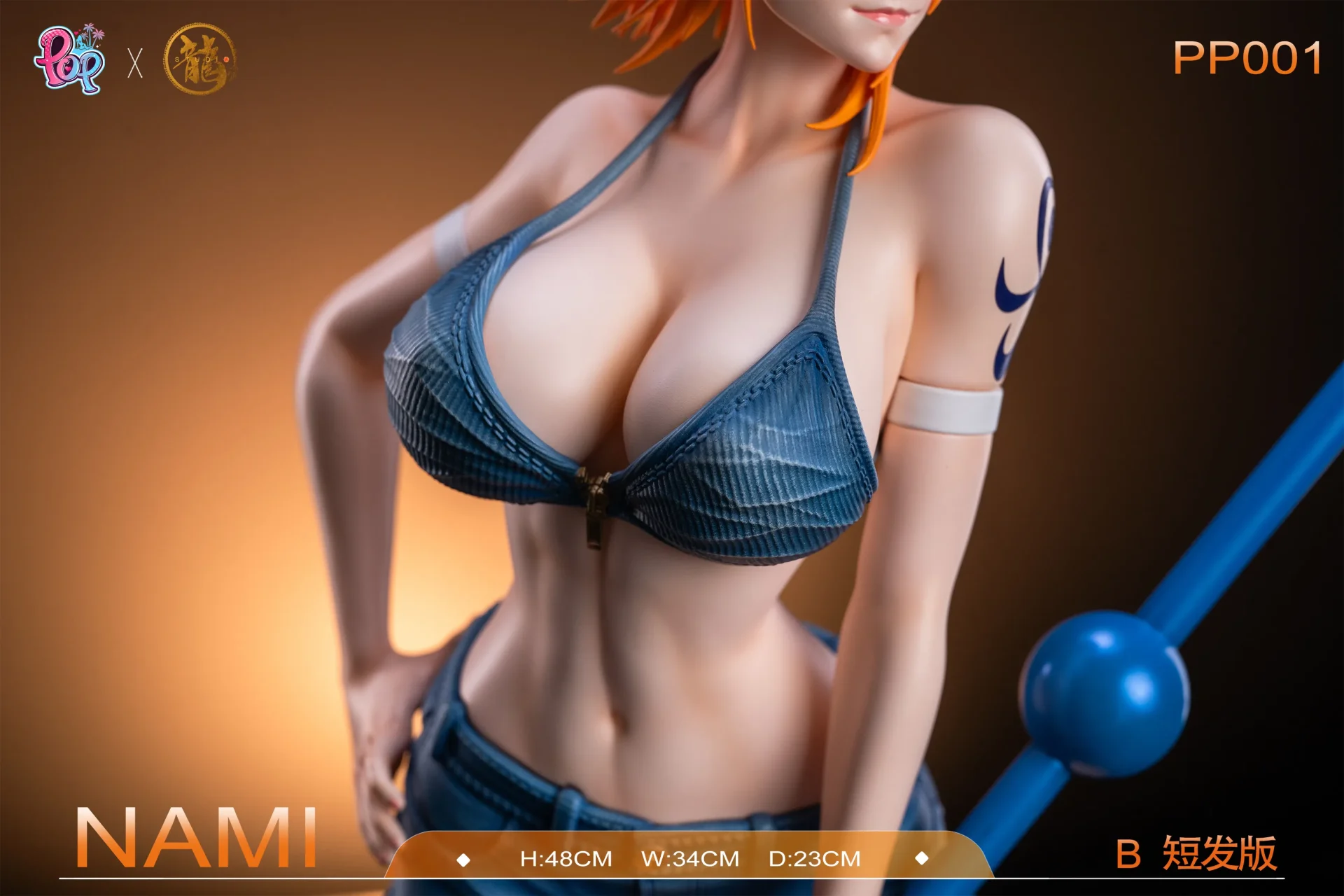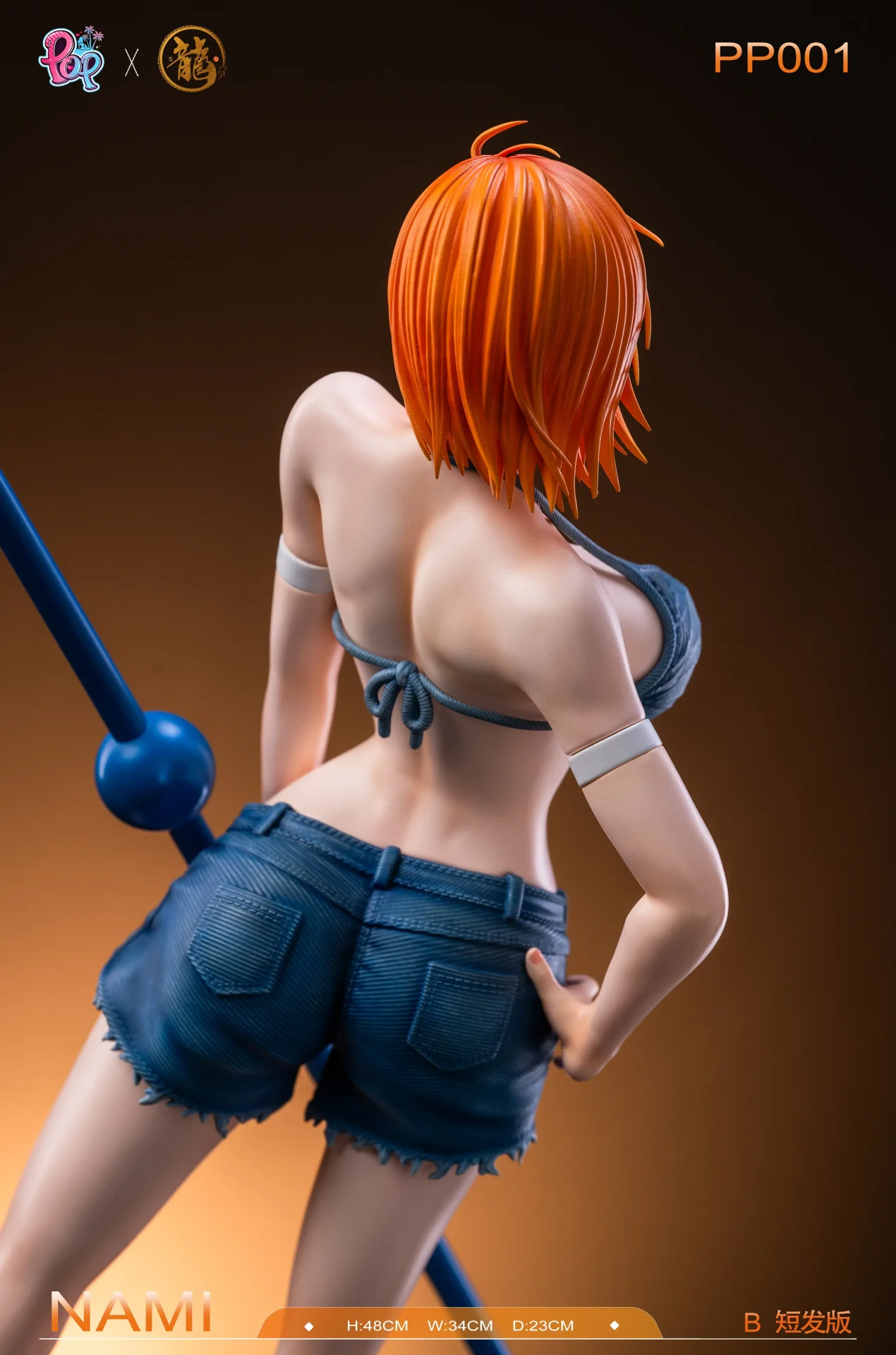 Also, there's another version with long hair in a bikini, and the statue's painting and details are outstanding. The long-haired version of Nami highlights her fair skin, beautiful appearance, and long legs more vividly.