BBD Studio has launched a collection of Mitsui Hisashi Basketball Shoes from "Slam Dunk" in a framed artwork, which includes a real pair of ASICS "Golden Sun" TB707 basketball shoes!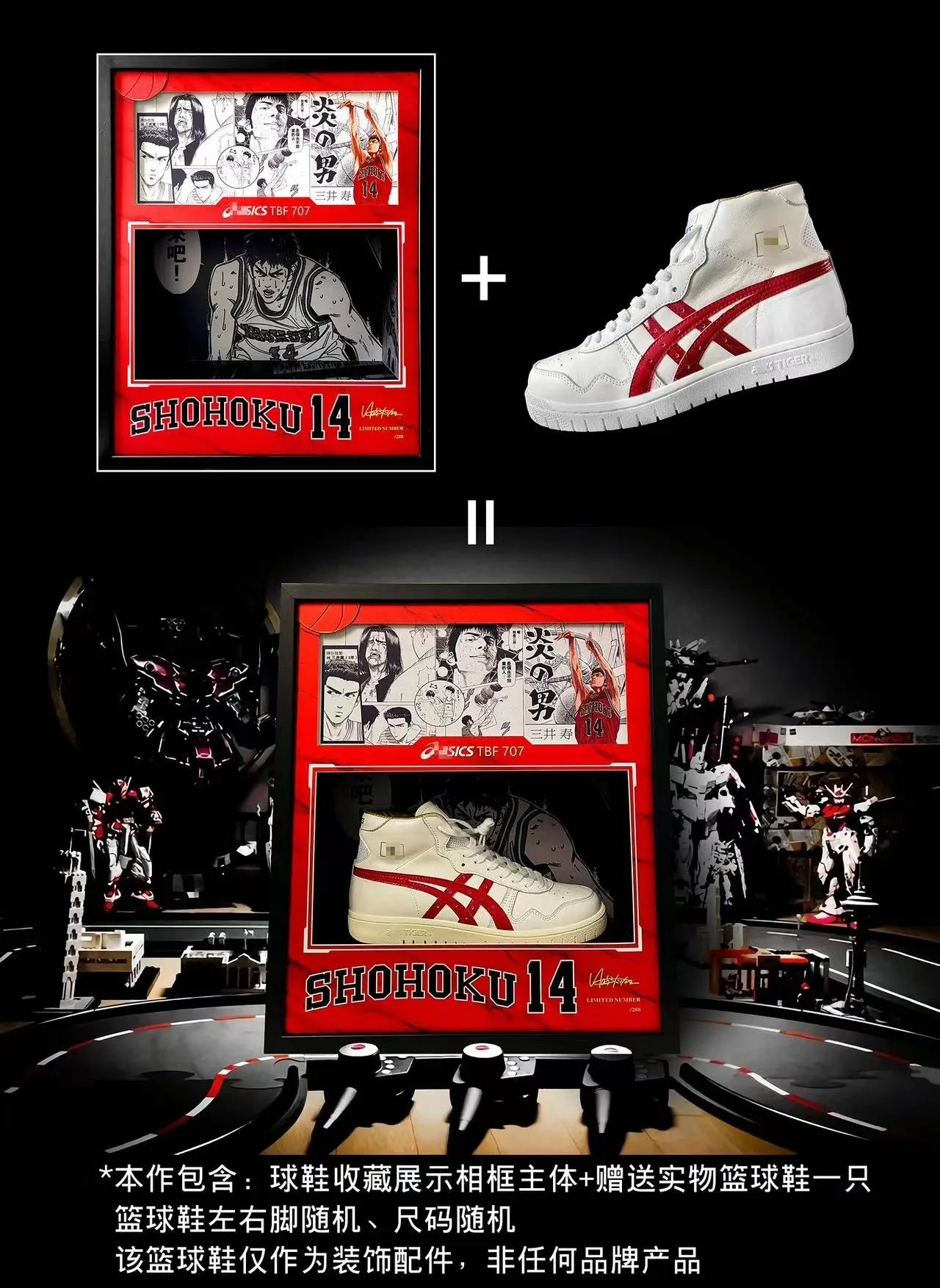 The framed artwork measures 54×44 cm and is made of black solid wood. It features a hollowed-out display window in the center, showcasing a pair of basketball shoes worn by Mitsui Hisashi.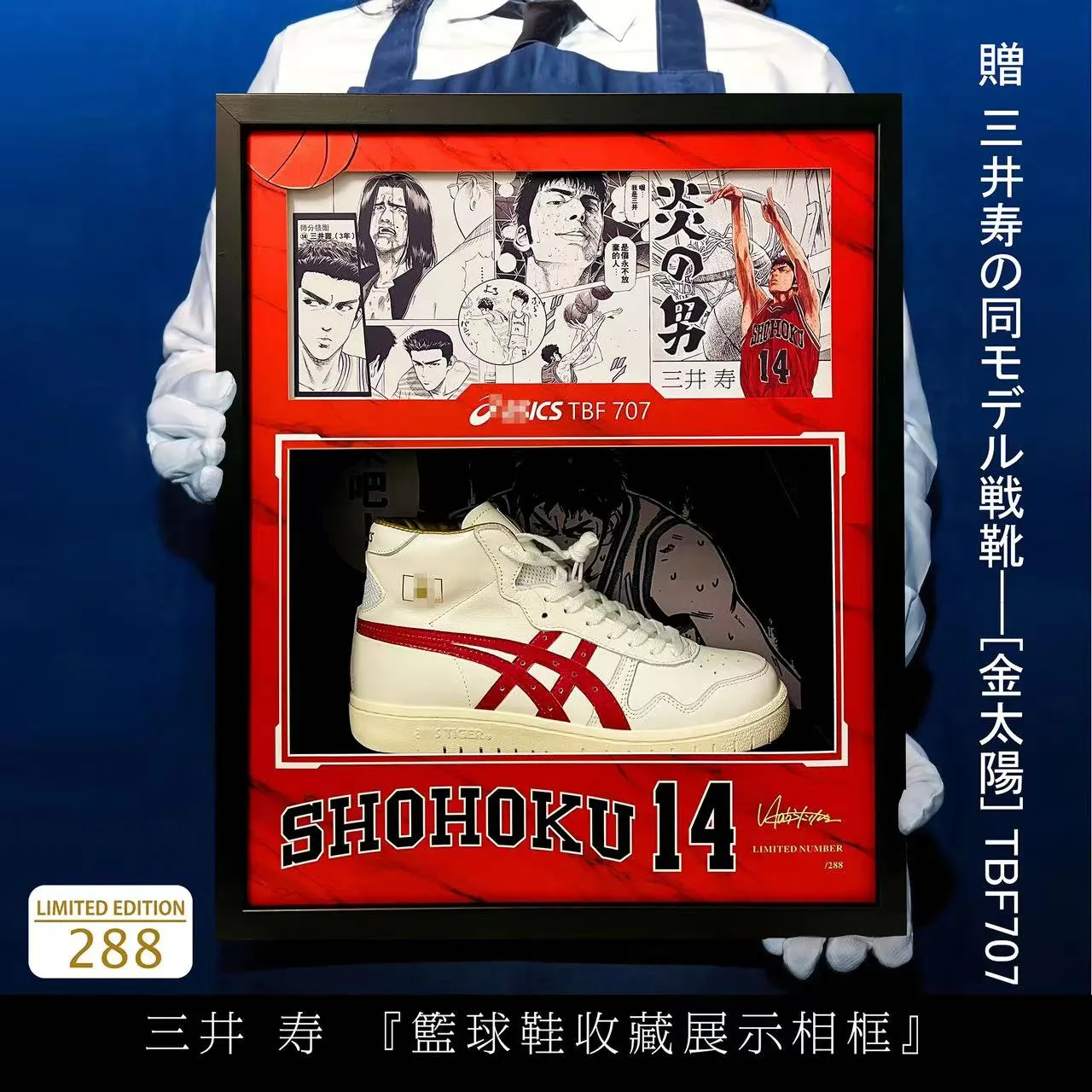 These shoes were worn by Mitsui Hisashi in the national competition against Ryonan, making the display of the shoes and artwork particularly unique and special, evoking memories of this exciting match.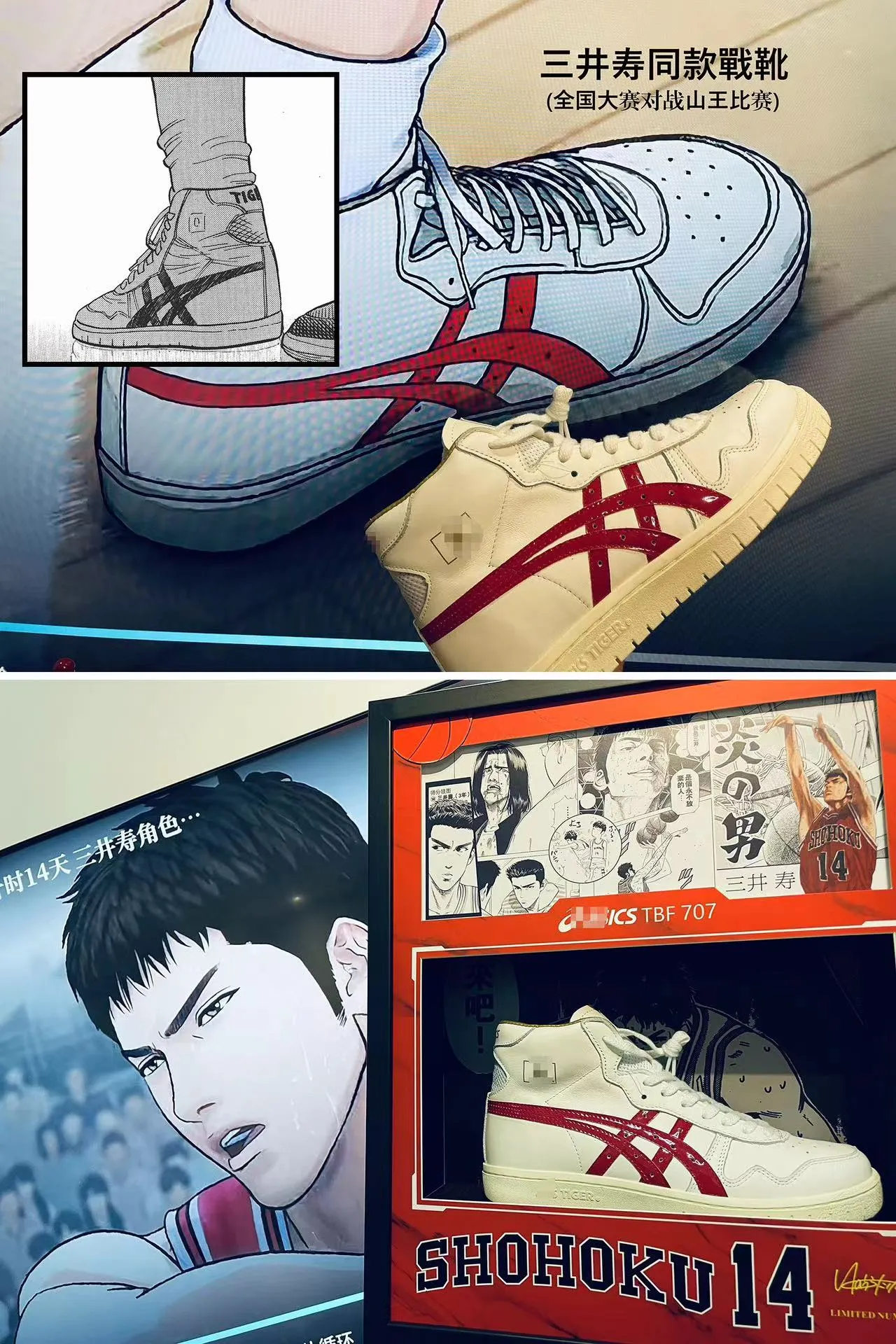 The frame is based on the red home team jersey of the Shohoku team and has Mitsui Hisashi's number 14 printed on it in English. The top of the frame also includes many exciting moments from the "Slam Dunk" manga, and the inner groove has a close-up shot of Mitsui Hisashi on the court.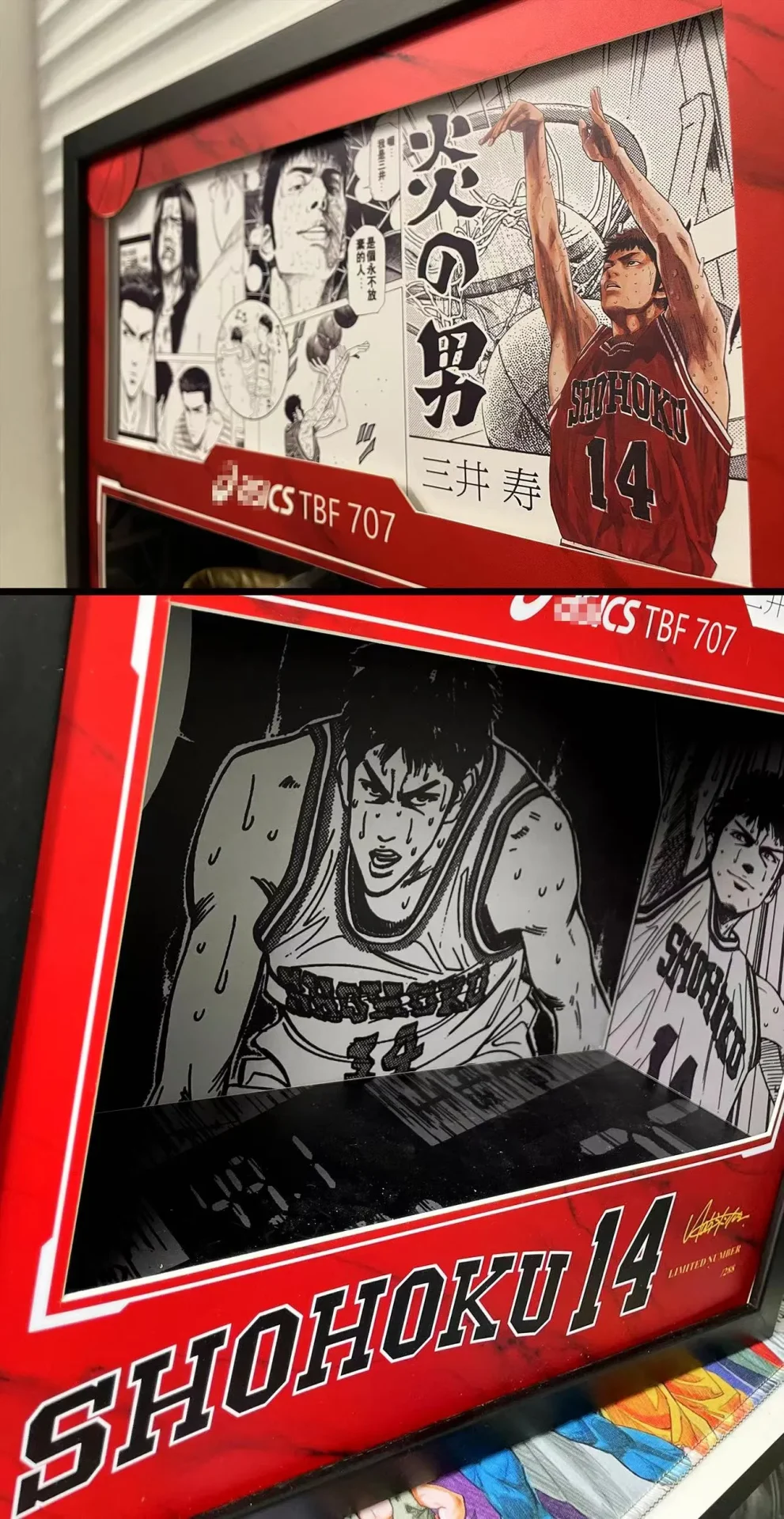 With the ASICS "Golden Sun" TB707 shoes added to the display, the overall effect is even more impressive. This artwork is a unique and valuable collectible for fans of Mitsui Hisashi.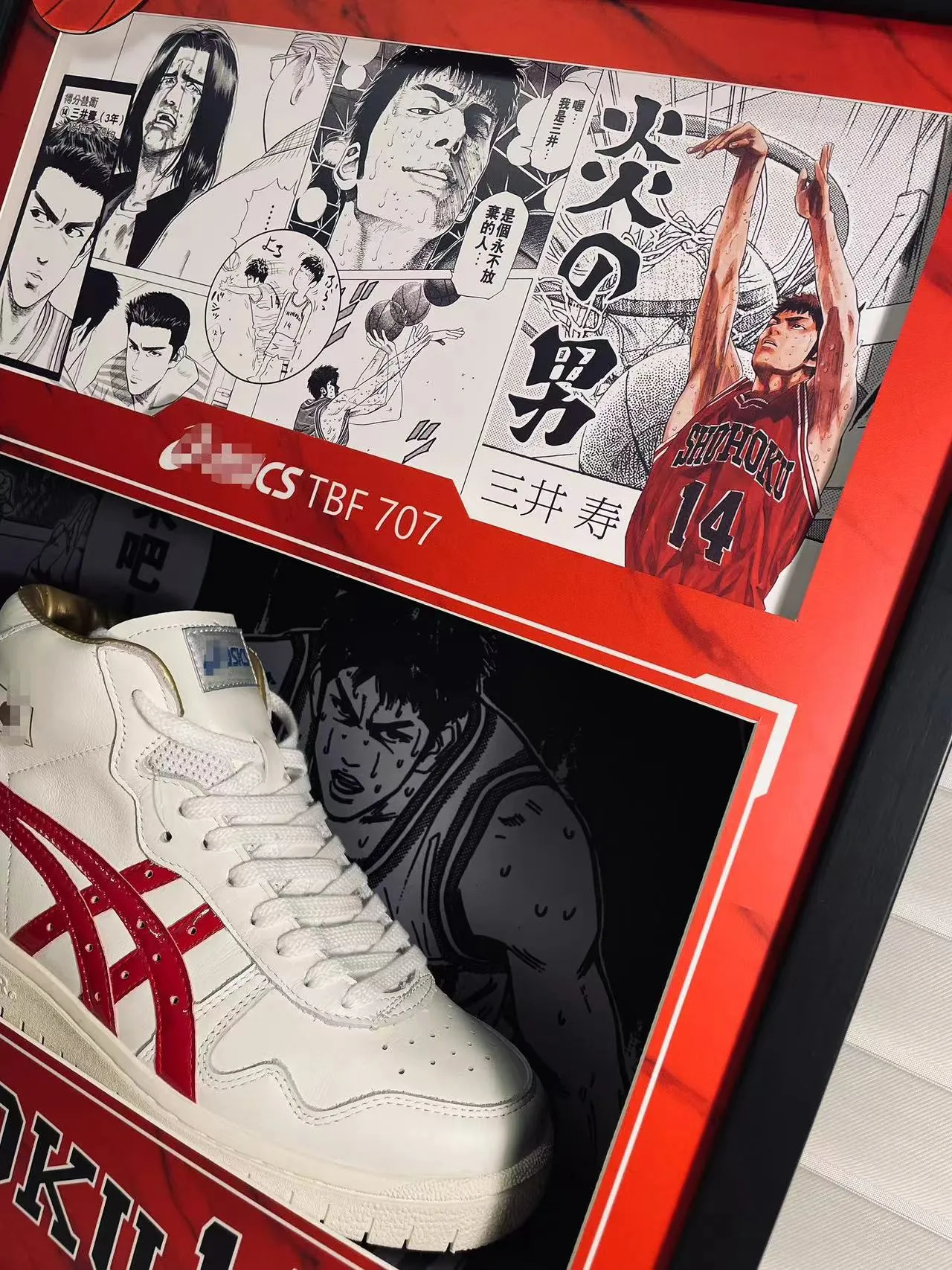 In addition, the artwork features a replica signature in Inoue Takehiko's handwriting and a limited edition number in the bottom right corner. If the shoes of the other members of the Shohoku team can be displayed together, it will definitely have even more appeal.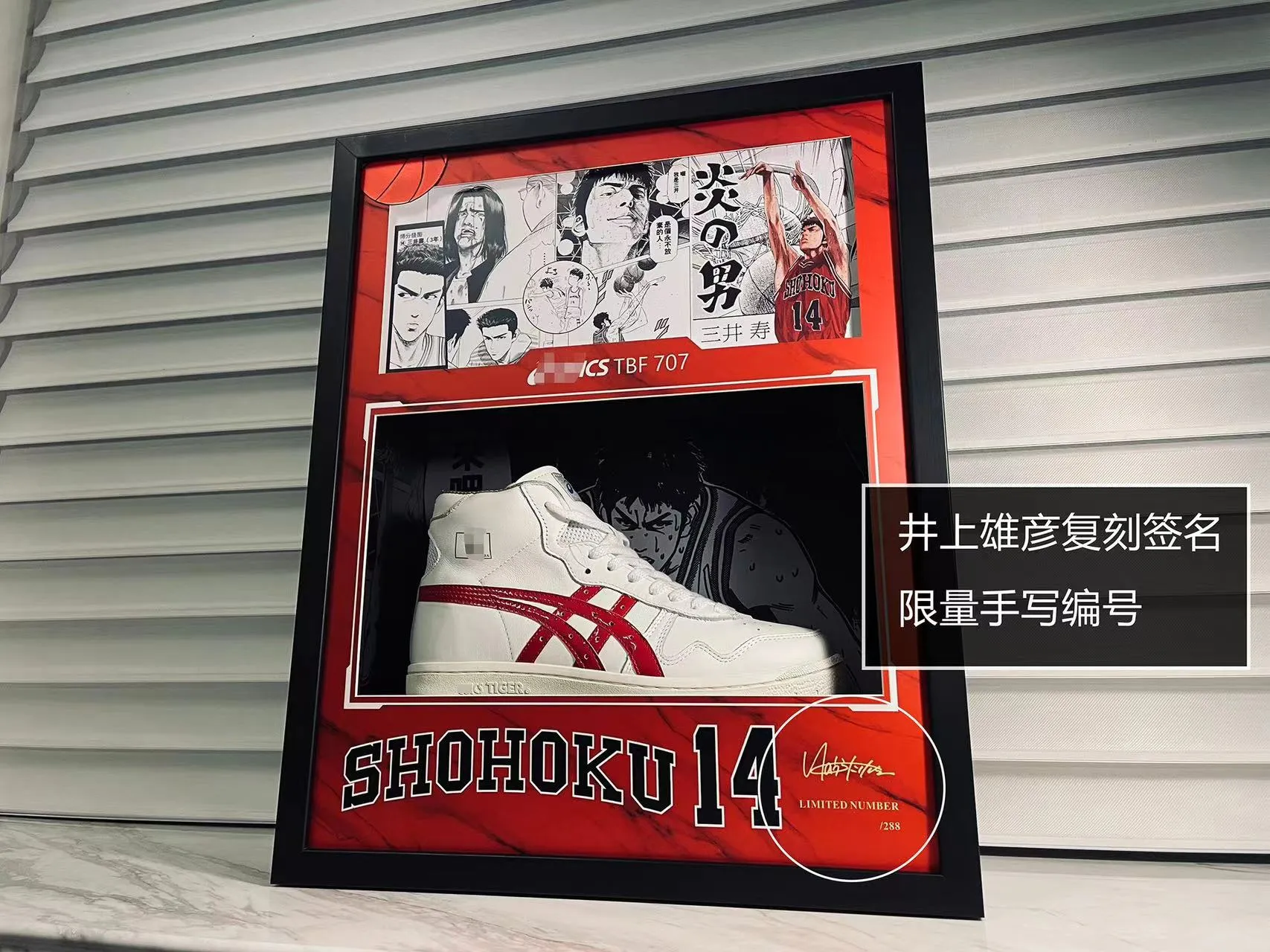 BBD Studio has a real winner with these Mitsui Hisashi Basketball Shoes!  A perfect item for your SLAM DUNK collection!
Click here for more news on SLAM DUNK!