Black Studio – Carrot
Product Details:
Black Studio Carrot Figure
Resin + PU
Height 26cm Estimated
Limited to 150pcs
Estimated Shipping Date:Q3 (September) 2023 Estimated
This product includes Character + Exchangeable Head Carving + Nameplate.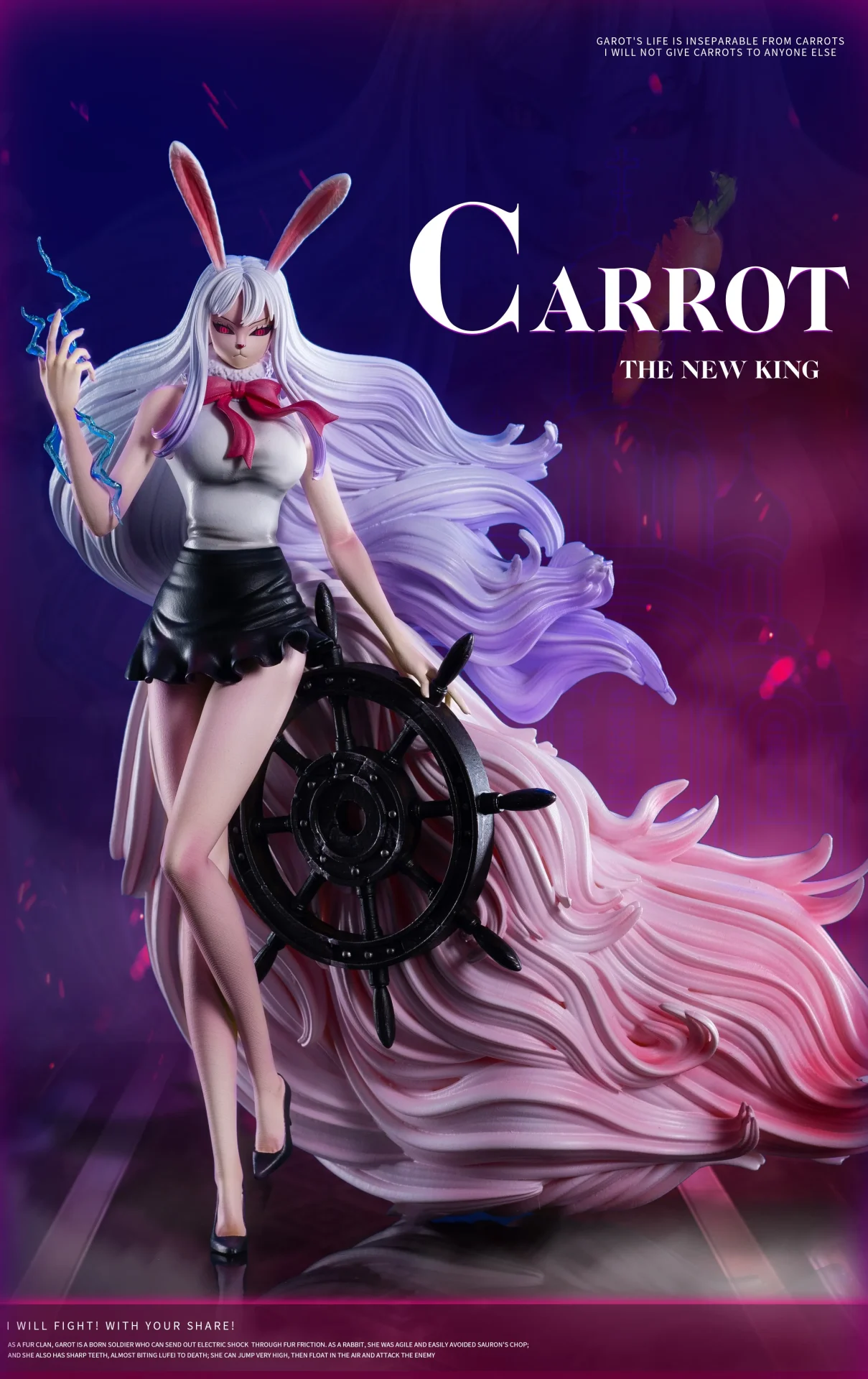 The attention to detail in Carrot's hair treatment is very high, with a high level of fidelity to the original anime. The slender arms are wrapped in blue lightning, the gaze is sharp, and the hair and tail colors are very vibrant. The helm in hand also represents the defeat of the Dafu warship.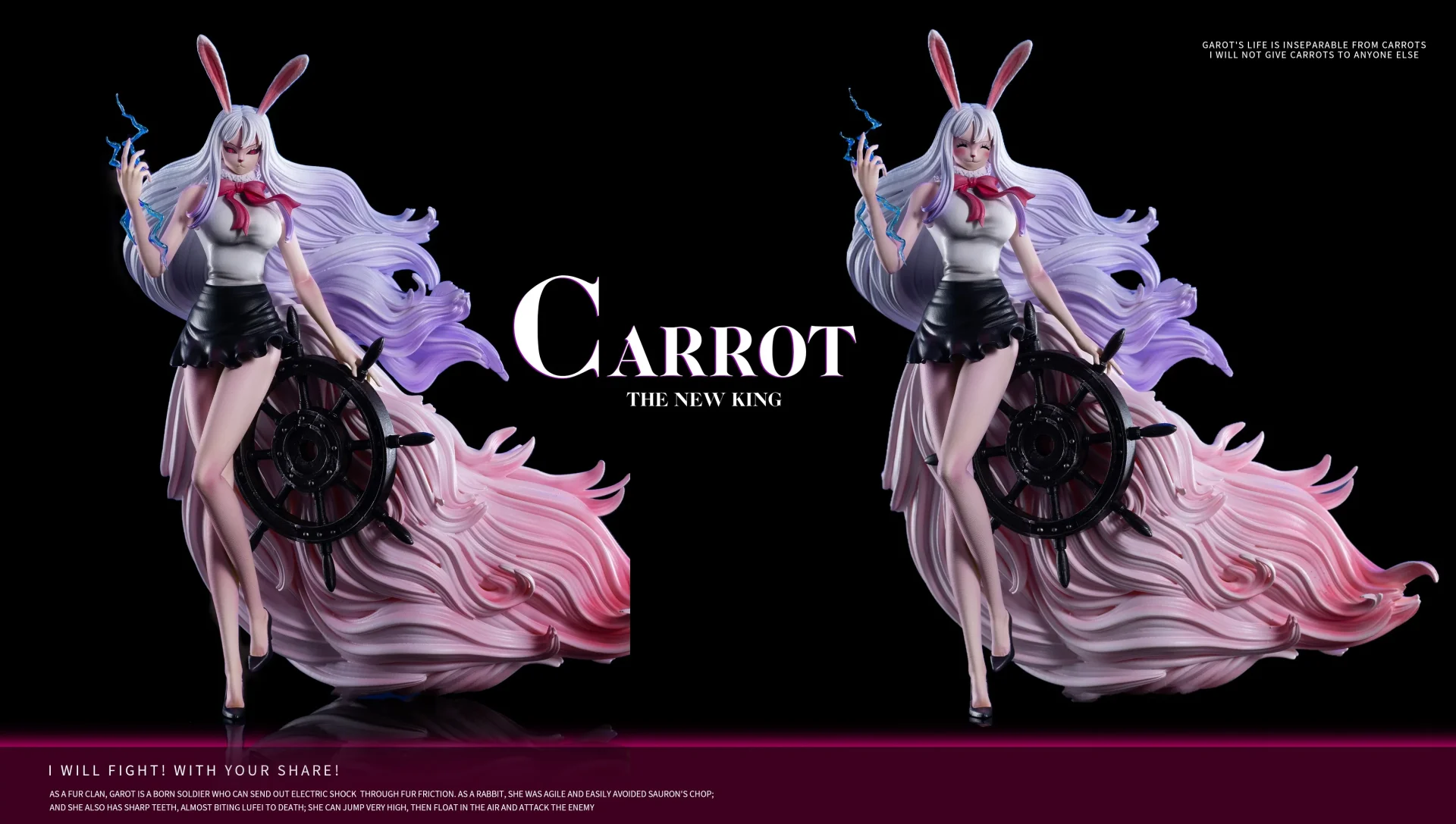 As a Minke tribe  member, after transforming into the Moon Lion, their strength and speed are different from ordinary people. Under the "Moon Lion form," all of their attributes are significantly enhanced. This action design focuses on highlighting the character's beauty, with snow-white skin, slender legs, and an impressive posture that is evident at a glance. The hair and tail fluttering in the wind make the entire statue more dynamic.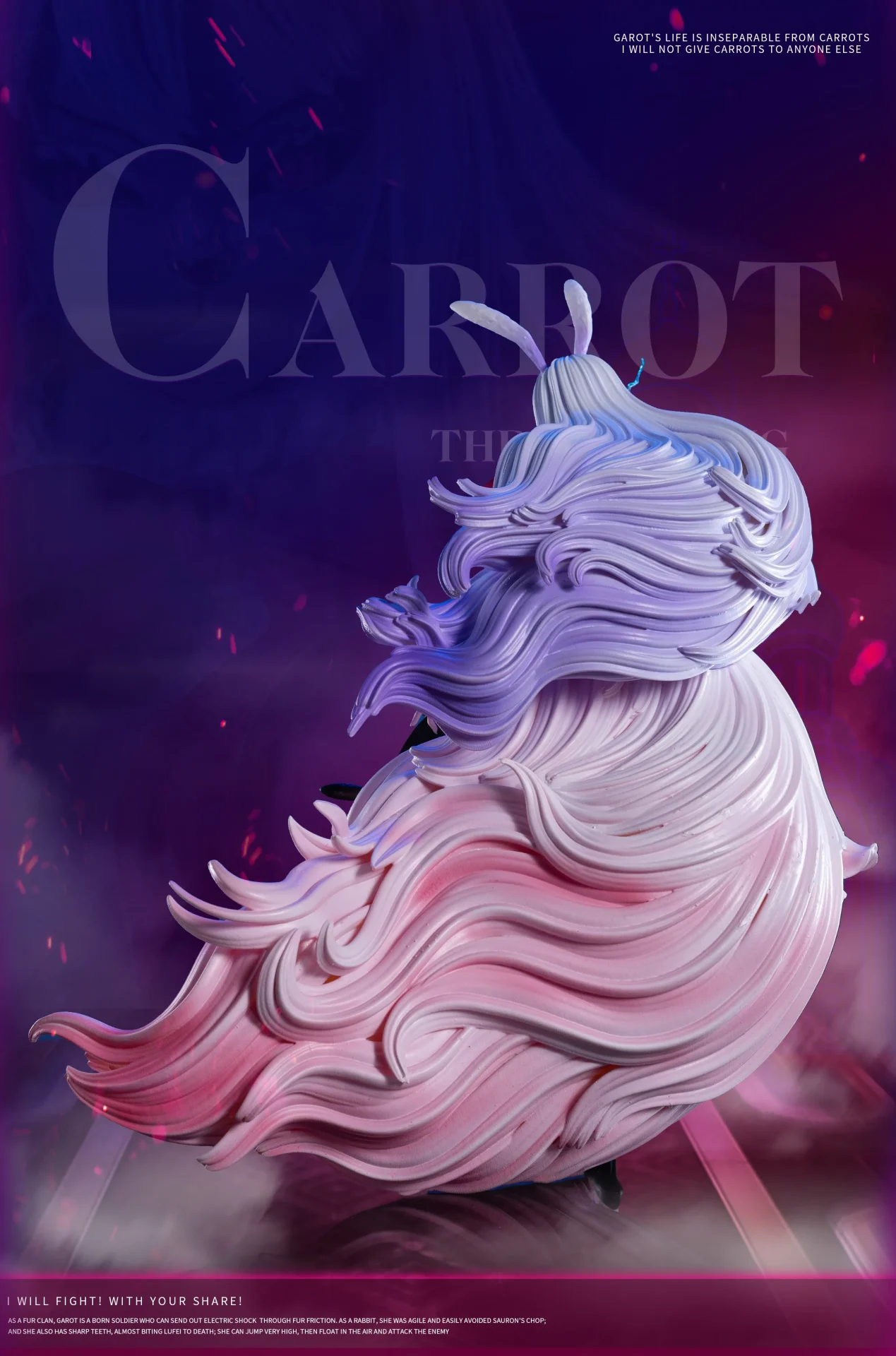 Carrot also destroyed all the helms on the ships led by Dafu single-handedly. This battle made Carrot famous, and their final smile was the ultimate killer move, winning countless fans.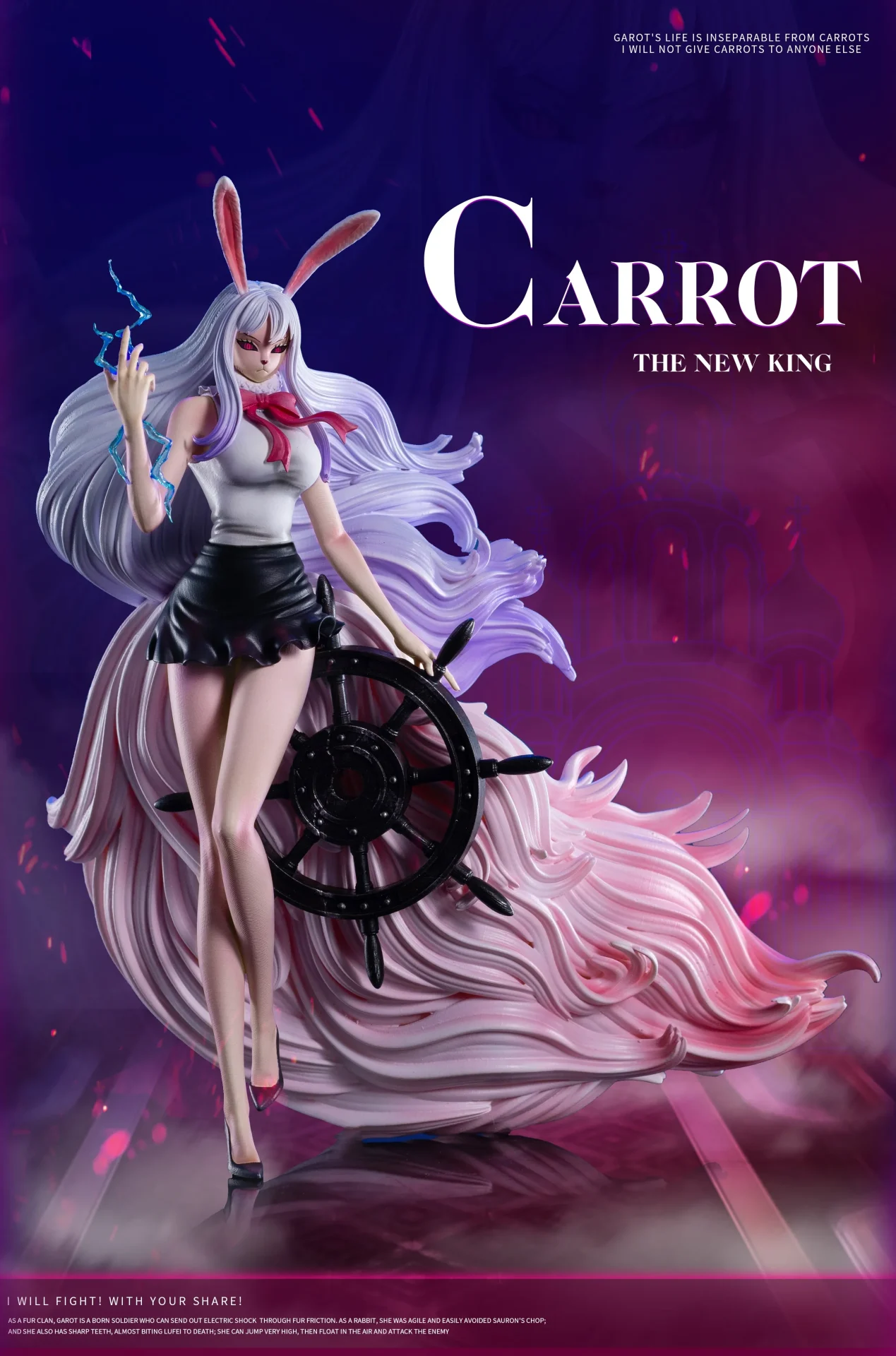 At this moment, Carrot stands on the wreckage of the destroyed ship, with their hair and tail fluttering in the wind, exuding a powerful aura.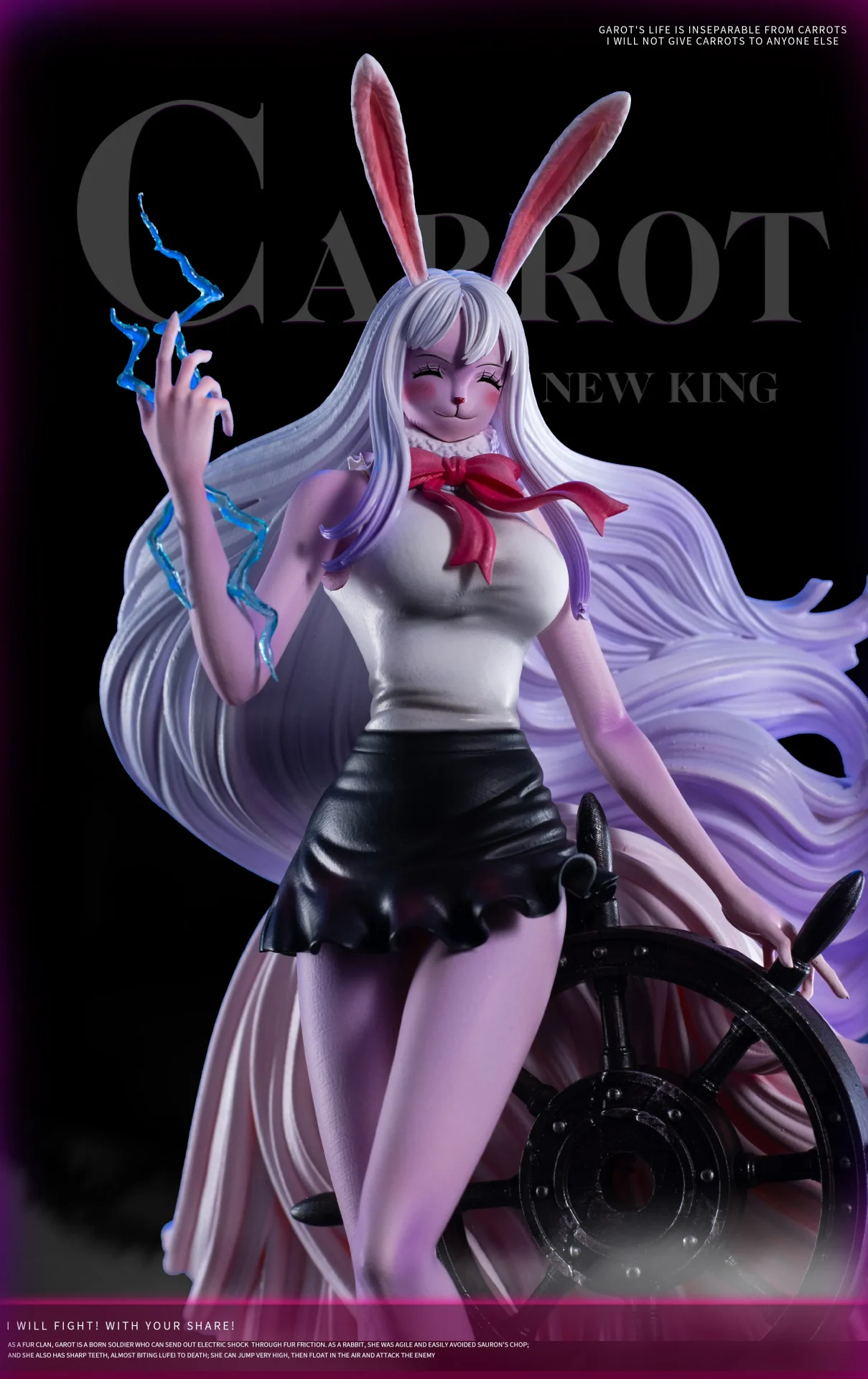 This Carrot statue has a replaceable two-faced design. Which face do you prefer?