Sakuragi – Hikari Studio
HIKARI Studio has released a new product for the first member of the Shohoku High School basketball team, Sakuragi Hanamichi, also known as the "Sakuragi Five," from the anime "Slam Dunk." The figure comes in four versions, featuring different hairstyles and red/white jerseys, and can be displayed together with other characters from the series. Let's take a look at this Sakuragi Hikari Studio figure!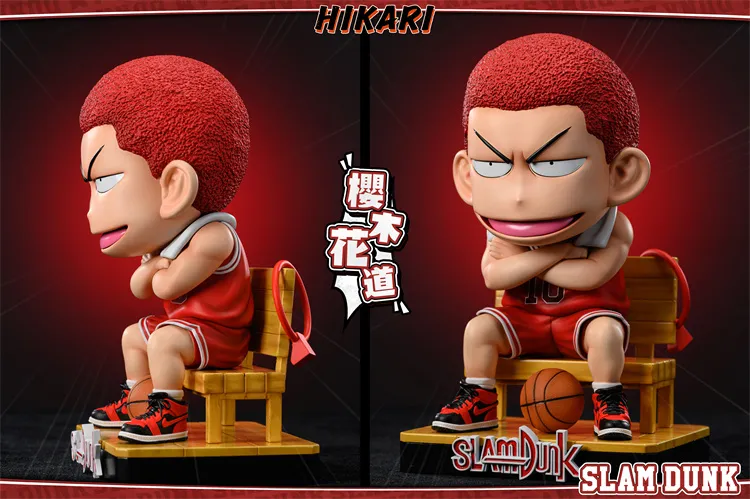 The Sakuragi figure is 19 cm tall and designed in a cute SD style, with many details. When displayed with the other members of the Sakuragi Five, their bench can be arranged in a straight line, creating a fun display.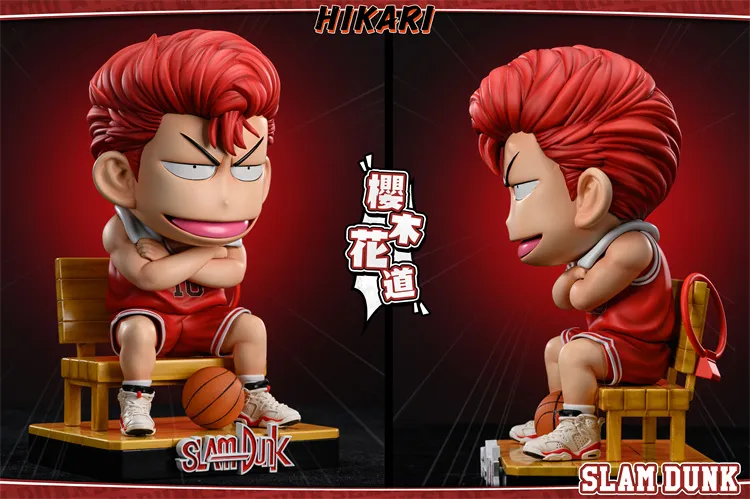 The manufacturer has made some adjustments to the tongue details of the figure during the mass production process, improving the appearance from the side view.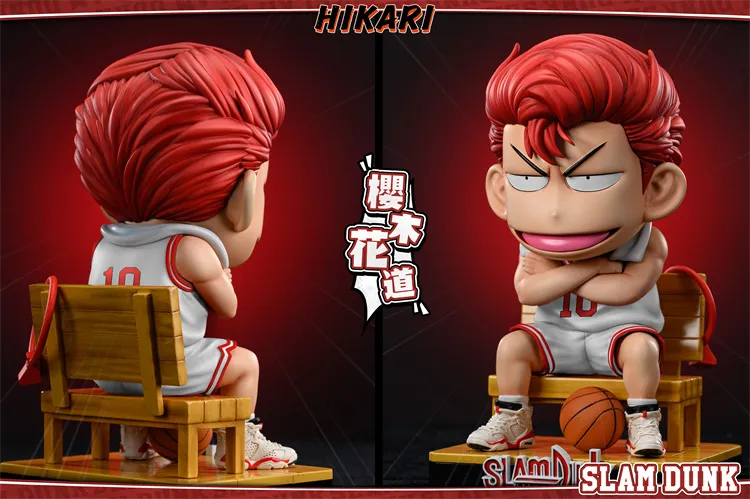 The figure with the red jersey has two hairstyle options, each corresponding to a different style of Air Jordan shoes. The black AJ1 shoes will be adjusted to match the color in the manga.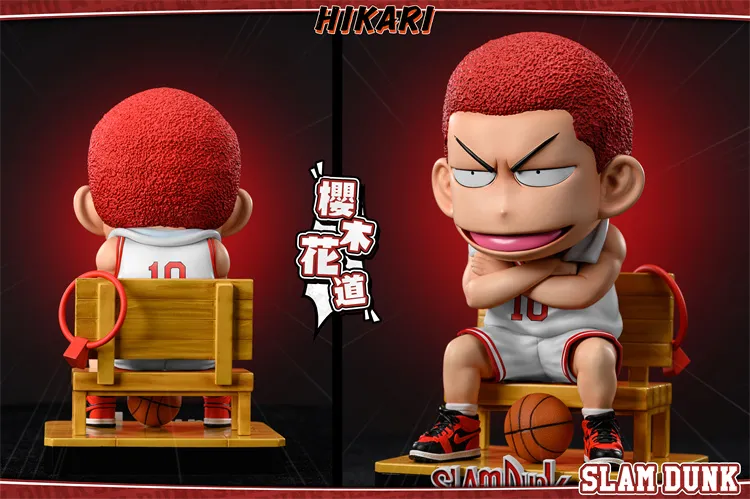 In addition to the red jersey version, there are also two hairstyle options for the white jersey version of Sakuragi.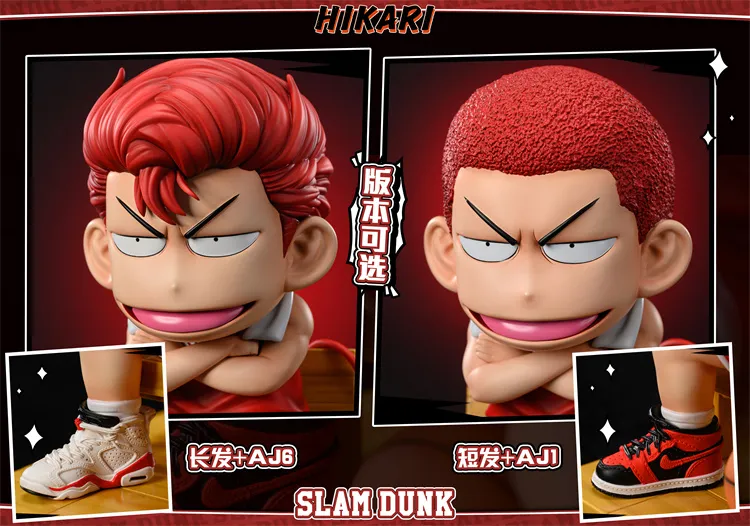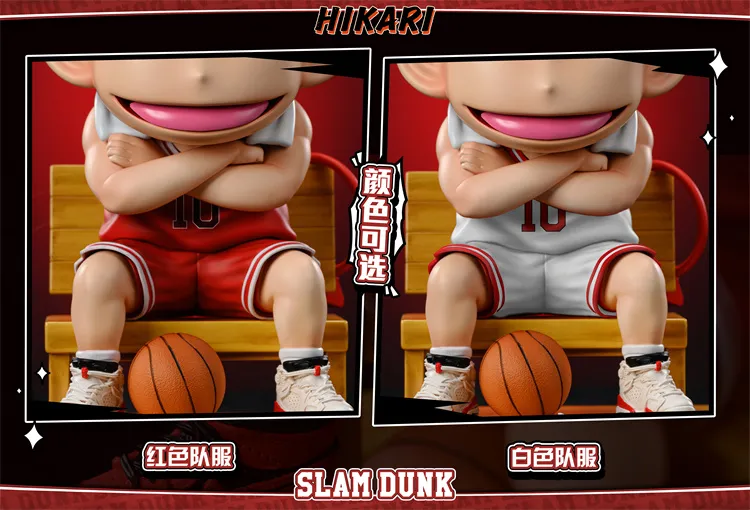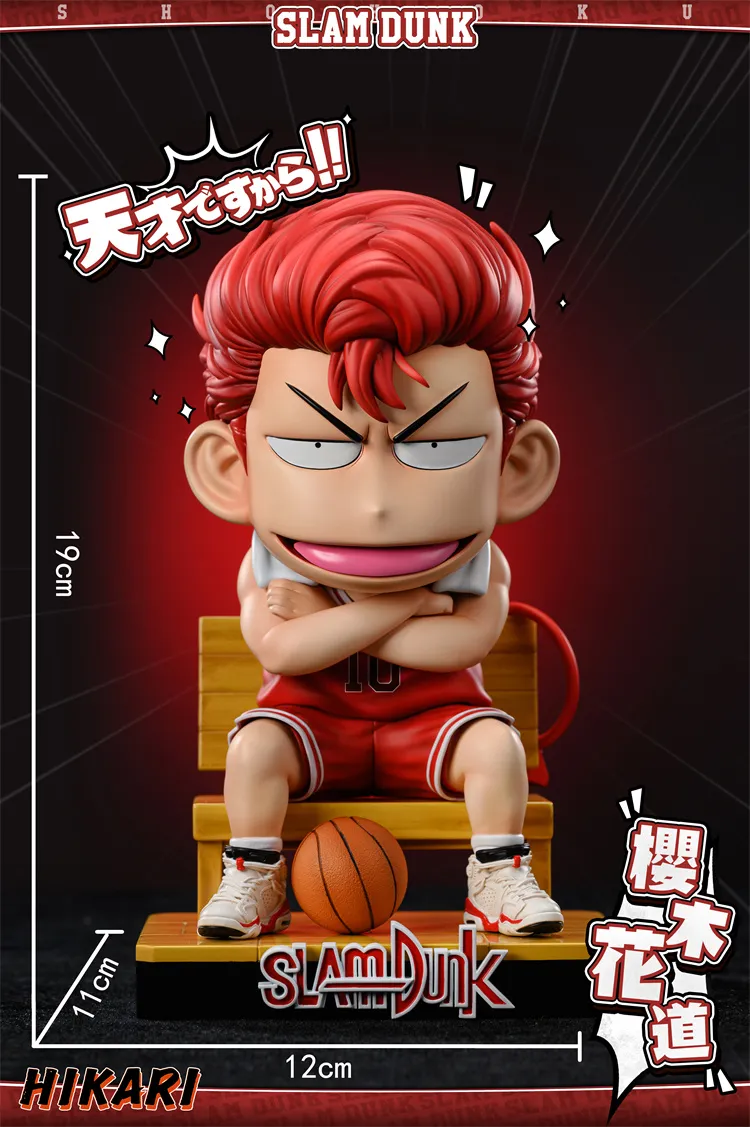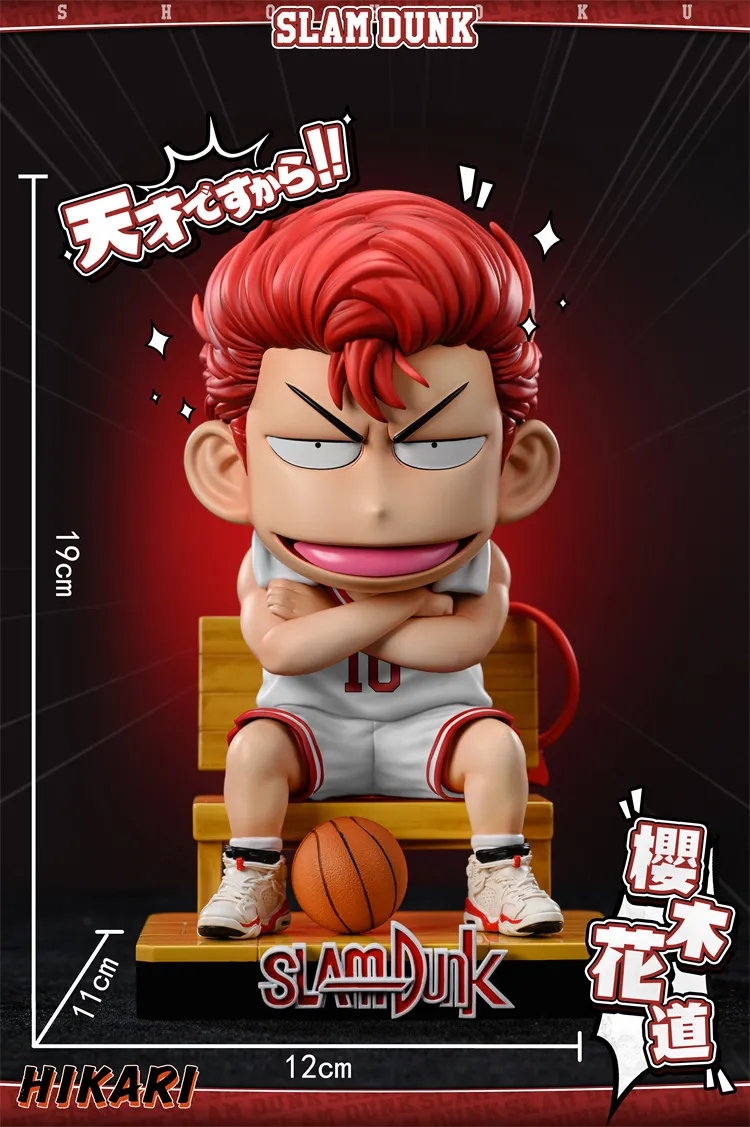 Furthermore, HIKARI Studio has also revealed the prototype of the second member of the Sakuragi Five, Rukawa Kaede. It is said that all the prototypes for the team members have been completed, so they will be available for display very soon.