Boa Hancock – Baby Face Studio
Boa Hancock – Baby Face Studio: Boa Hancock is a character from the Japanese manga "One Piece" and its derivative works. She is commonly known as the Pirate Empress. She is the current Empress of the Amazon Lily Kingdom, a pirate nation located on the Calm Belt's Snake Island, and she also serves as the current captain of the Kuja Pirates.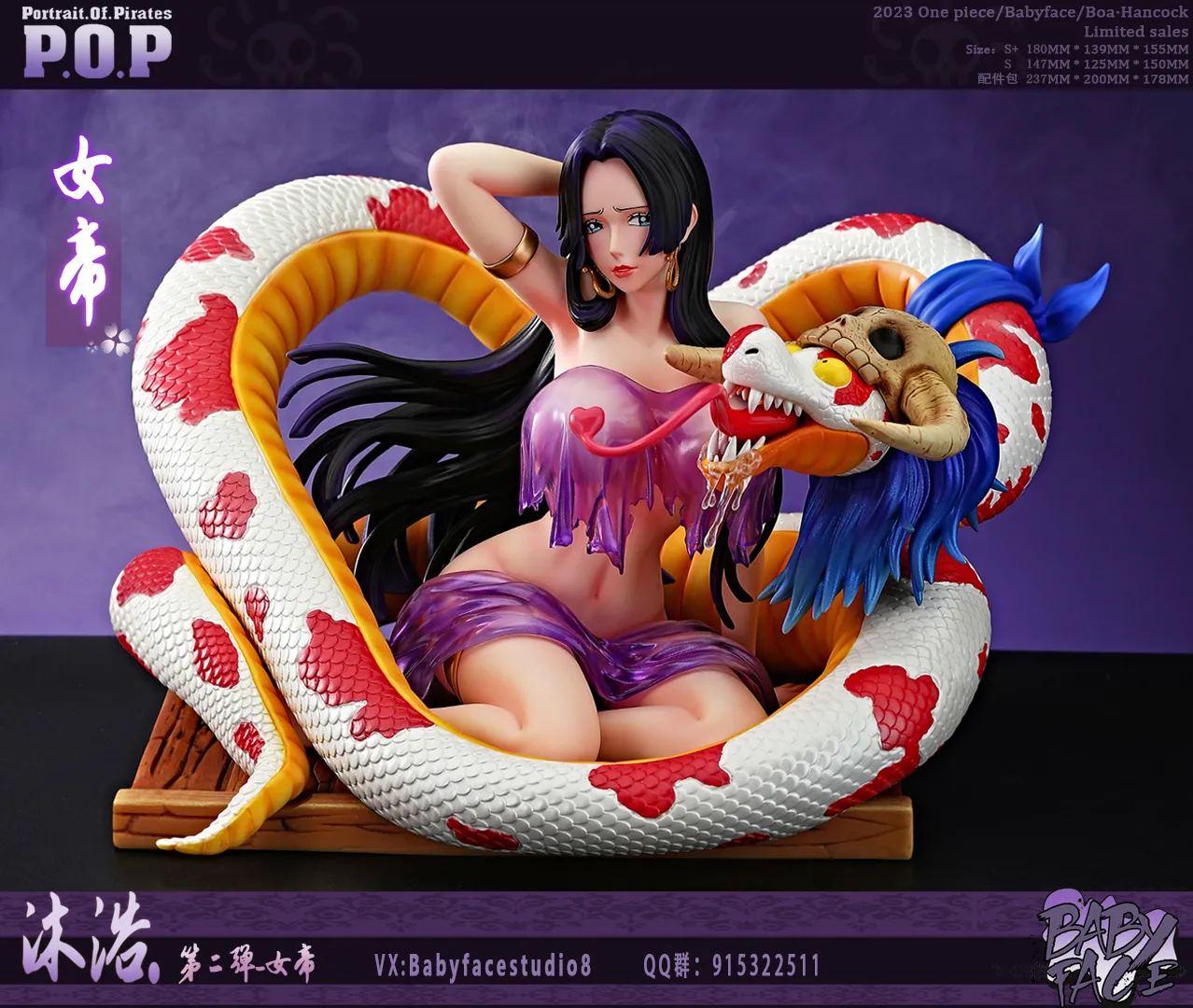 Her unparalleled beauty is acclaimed as the "World's Most Beautiful Woman." She was once a member of the Seven Warlords of the Sea who served the government. After the abolition of the Seven Warlords system, she became a target of pursuit by the Navy.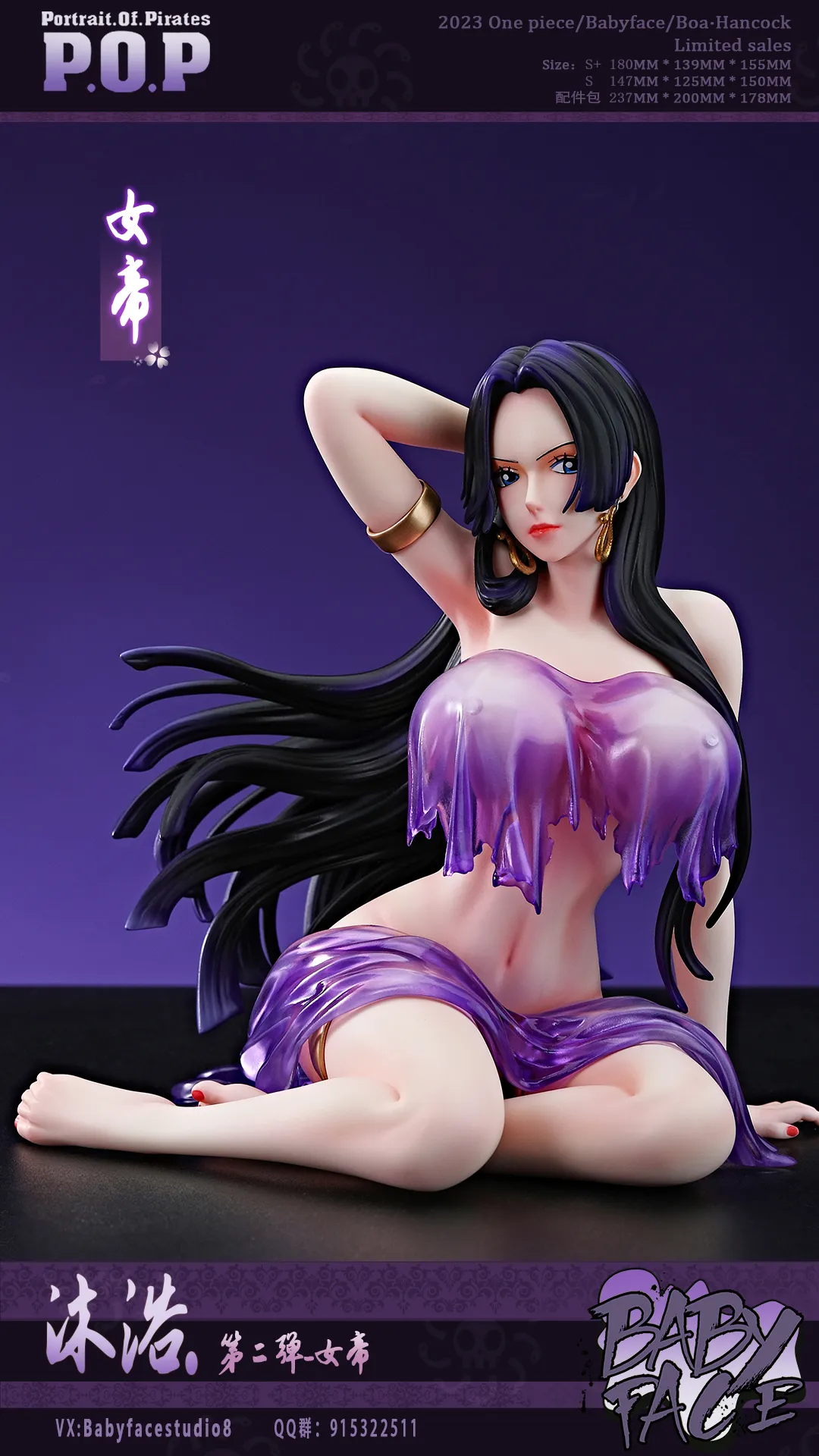 Hancock was kidnapped as a child by the Celestial Dragons and forced into slavery, enduring humiliation and being force-fed a Devil Fruit for their amusement. She was later rescued thanks to Fisher Tiger's attack on Mary Geoise.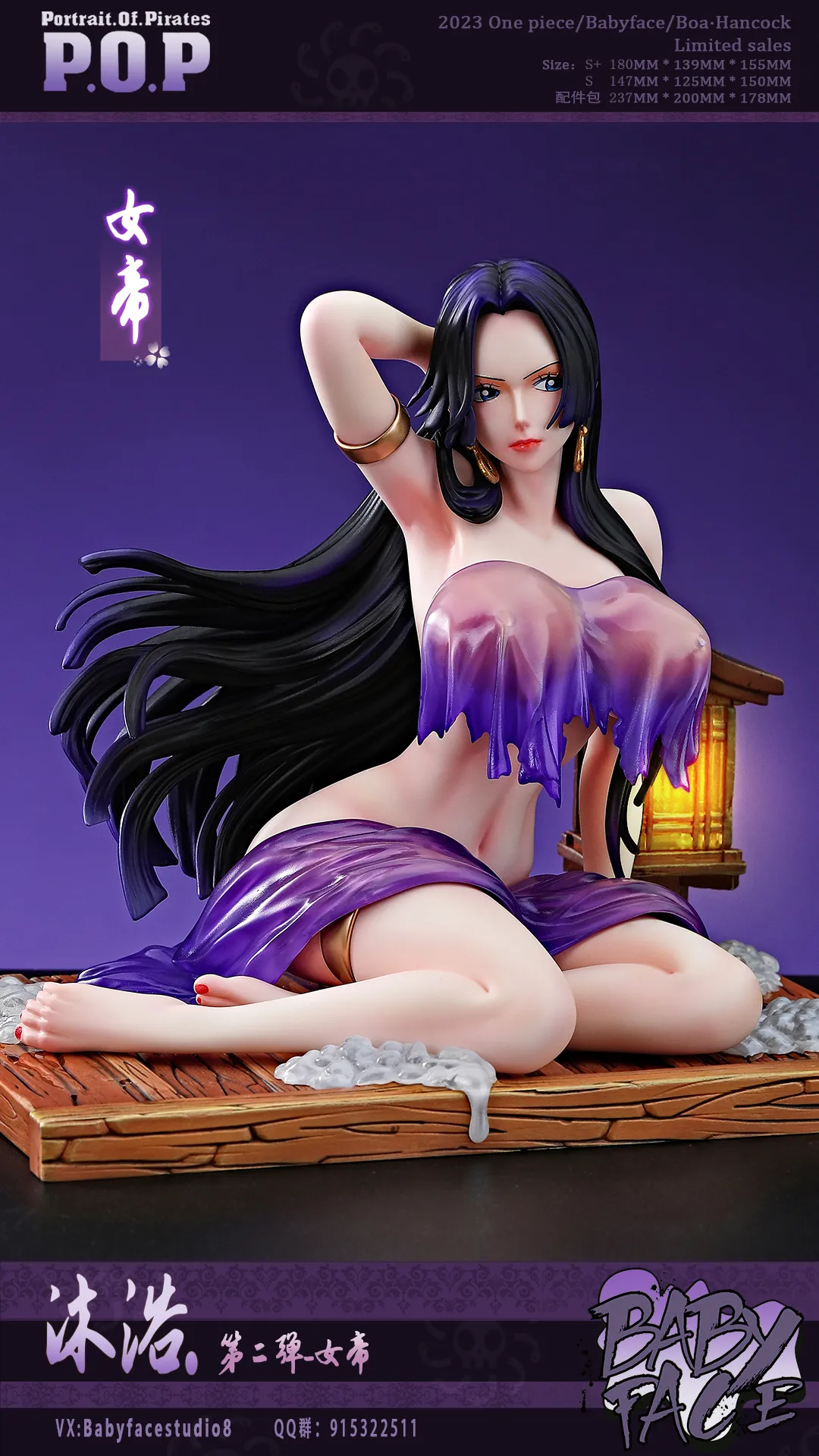 She was subsequently saved by Gloriosa, who lived in the outer seas, and returned to the Isle of Women. She later founded the Kuja Pirates, became their captain, and eventually ascended to become the Empress of the Amazon Lily Kingdom.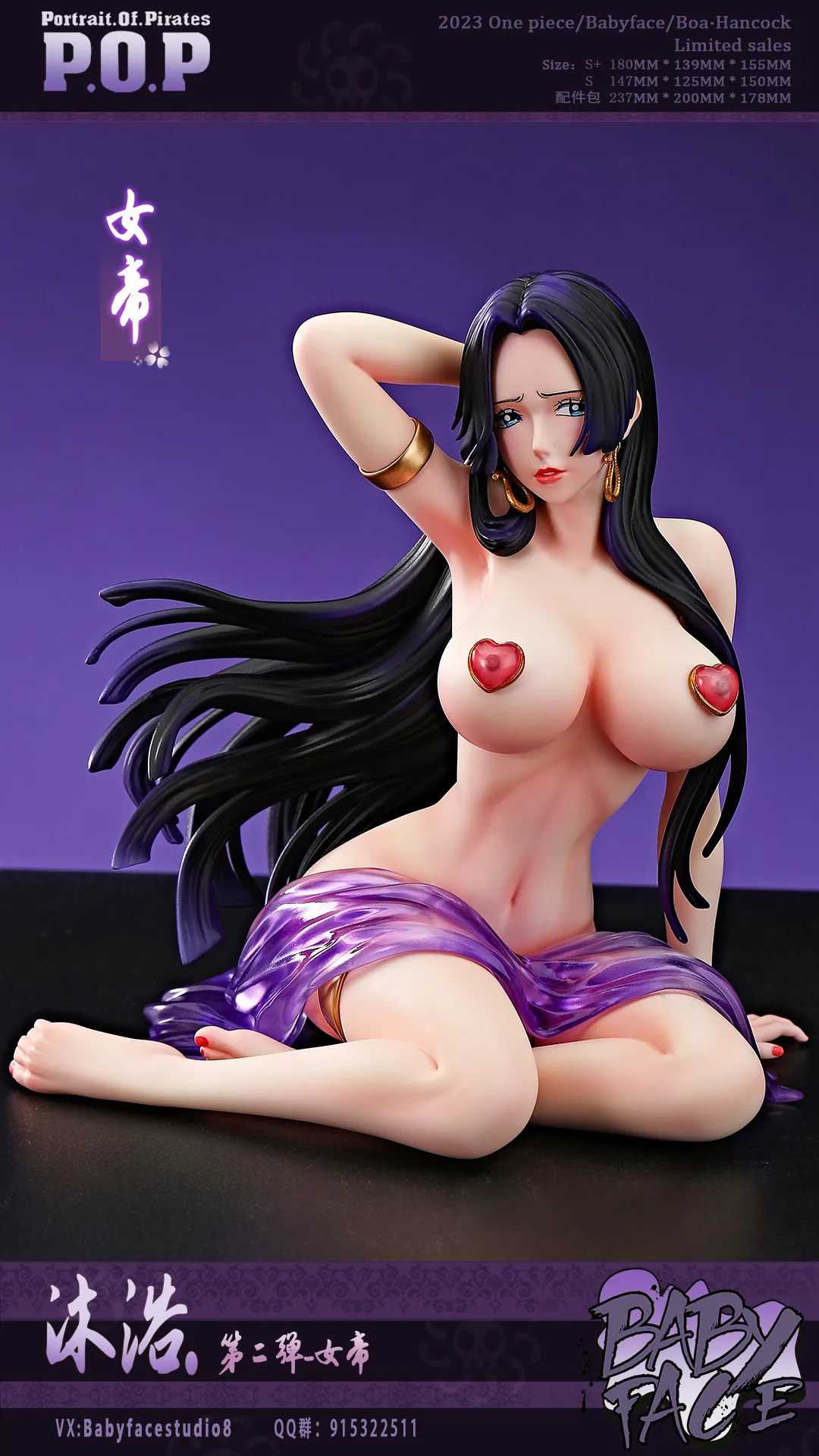 Upon her first expedition, she was appointed as one of the Seven Warlords of the Sea by the World Government. After the World Government Meeting, the Seven Warlords system was abolished, and she transitioned from being a Warlord to being a pirate, becoming a target for the Navy.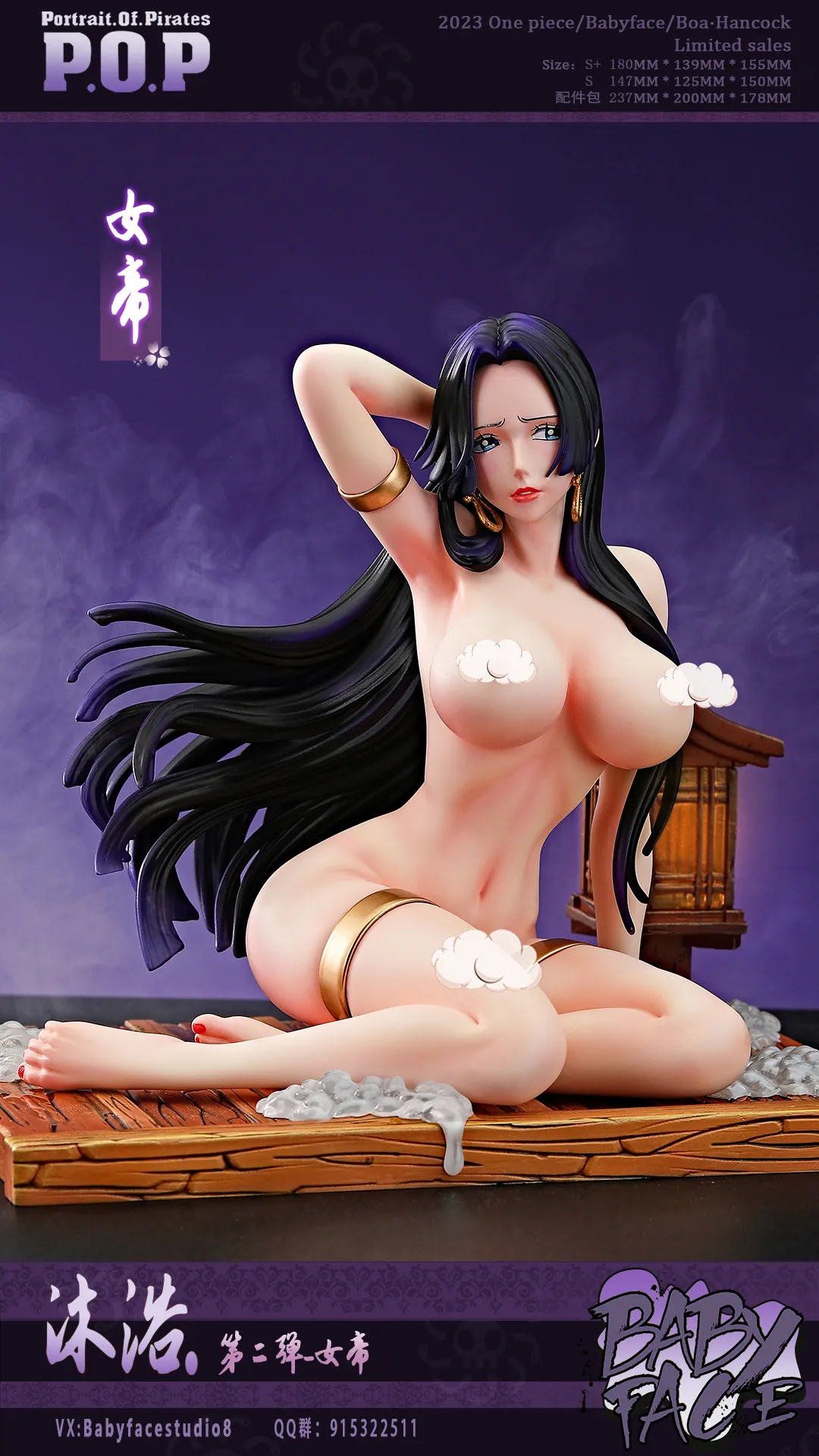 Hancock stands at a towering height of 191cm with a remarkably well-proportioned figure. She has jet-black long hair styled in a princess cut. Her slightly wide forehead is smooth and even, and her deep blue eyes are long and beautiful at the corners, revealing a hint of indifference. She has a high nose bridge, a petite nose, and soft lips without a single wrinkle. She wears a pair of snake-shaped gold earrings below her ears and has a mark on her back called the "Hoof of the Soaring Dragon," which is a closely guarded secret.