Catherine – Animal Universe Studios
Catherine – Animal Universe Studios: Animal Universe Studio (AUS) a recently announced a new product for pre-order.  Featuring an original design, they call her FBL Lady Catherine, featuring a seductive cosplay of a black-stockinged female police officer. Not only does it come with authentic clothing and real eyelash extensions, but it can also be equipped with various accessories!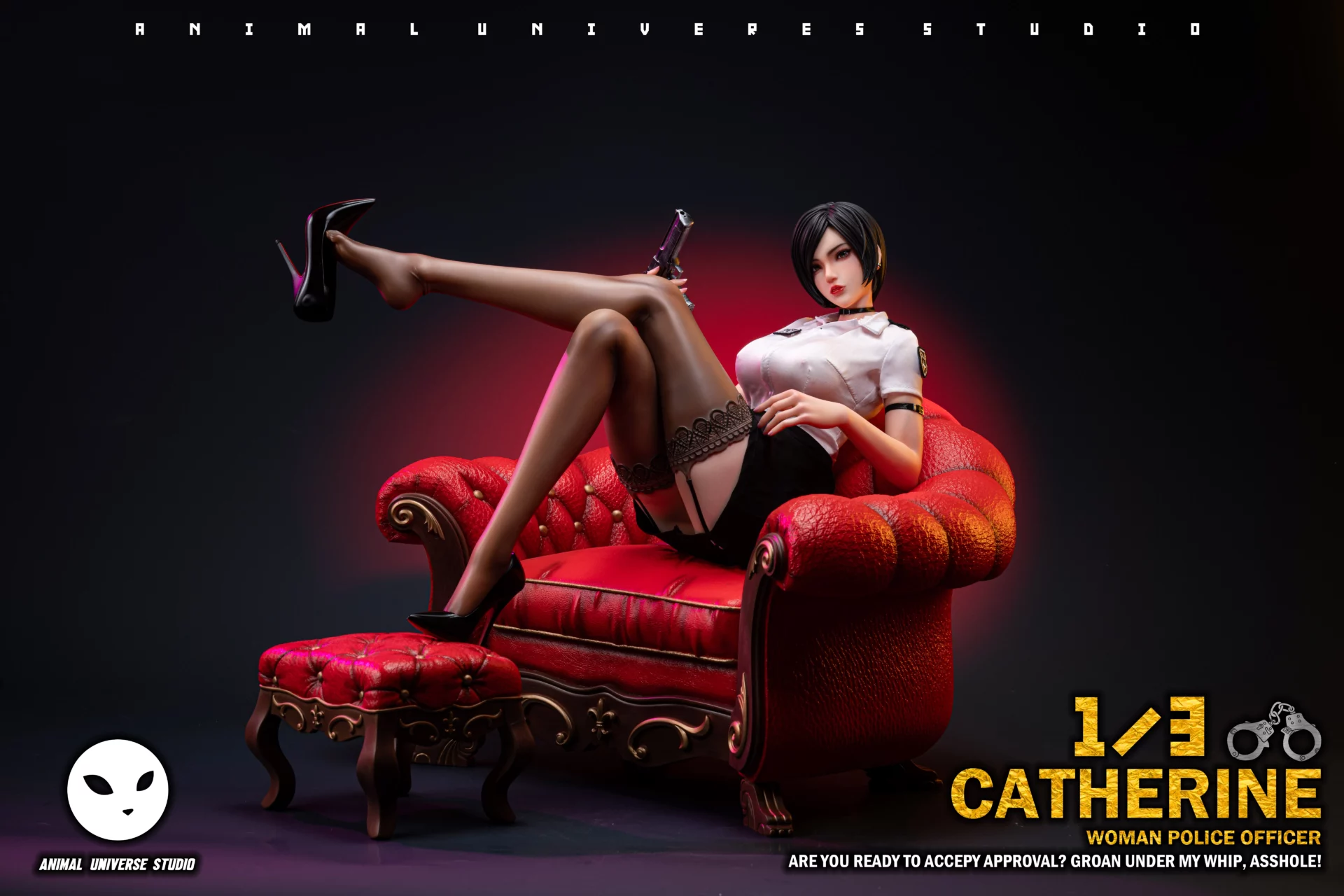 This FBL Lady stands at 42 centimeters in 1/3 scale, with a captivating pose as she sits on a red sofa with her legs raised. Her short hair resembles Ada Wong, and when combined with the detective uniform, the resemblance is striking.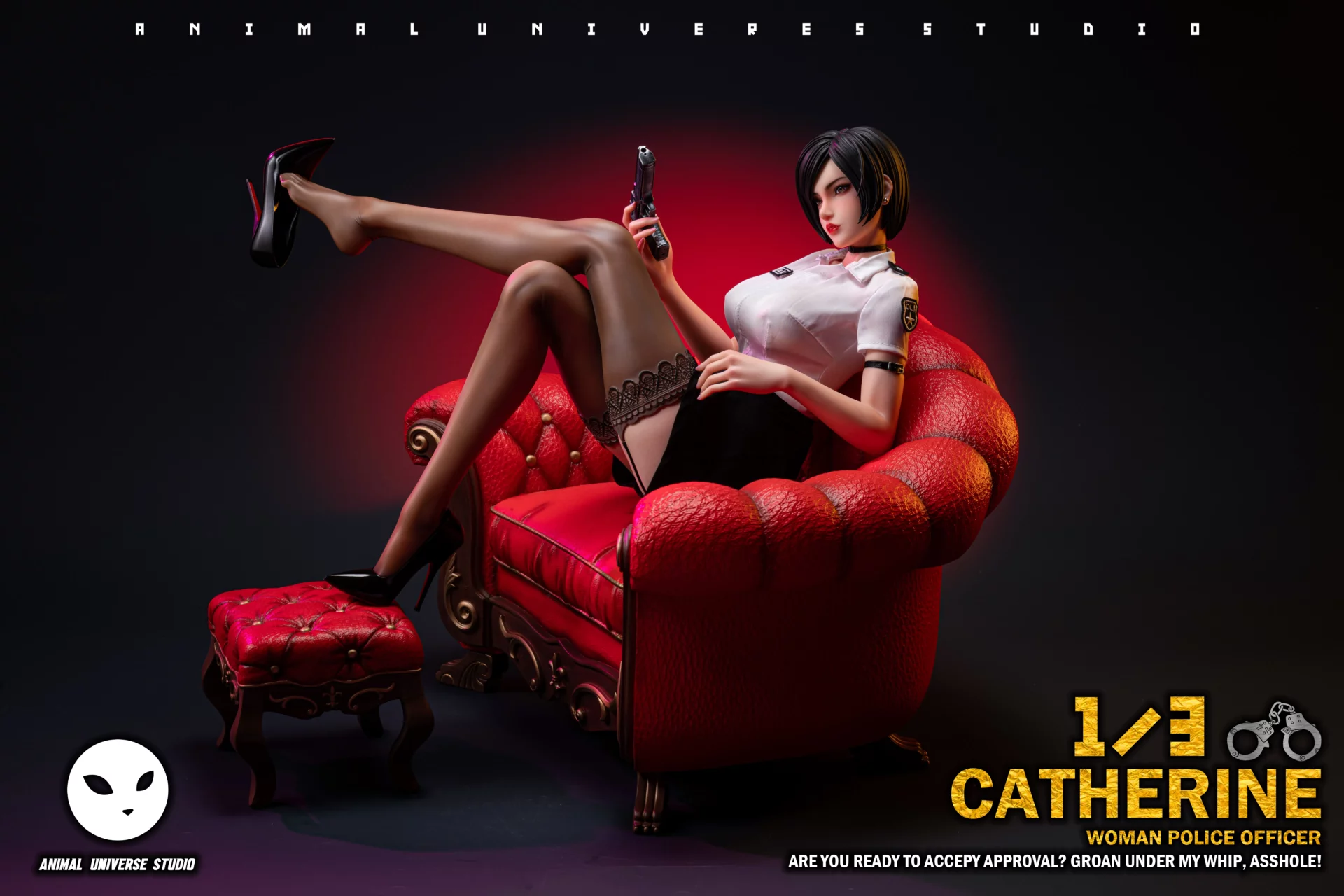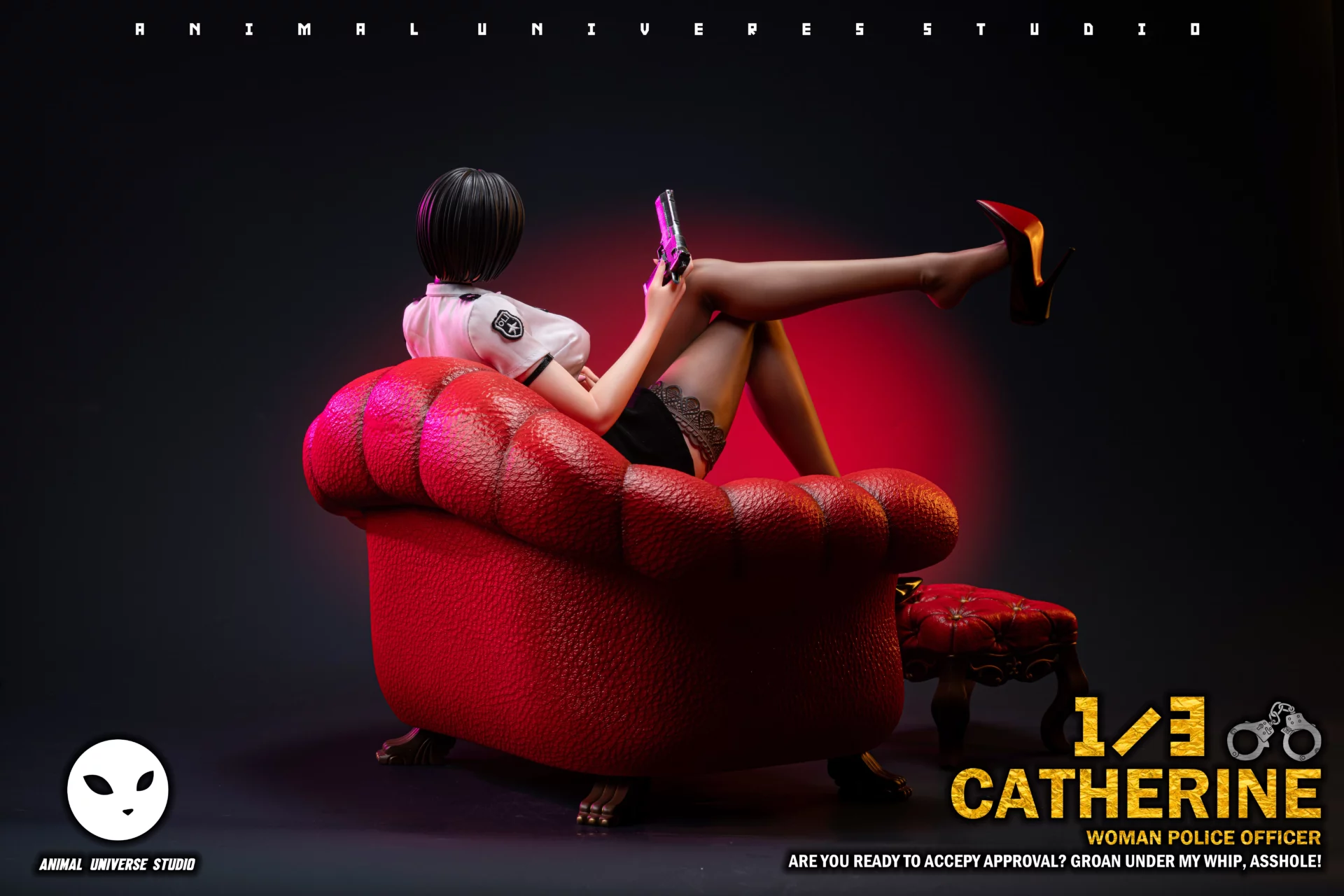 Catherine's black stockings are painted for a realistic effect, but both the uniform and skirt are made from real fabric. Through the top, you can even catch a glimpse of enticing details.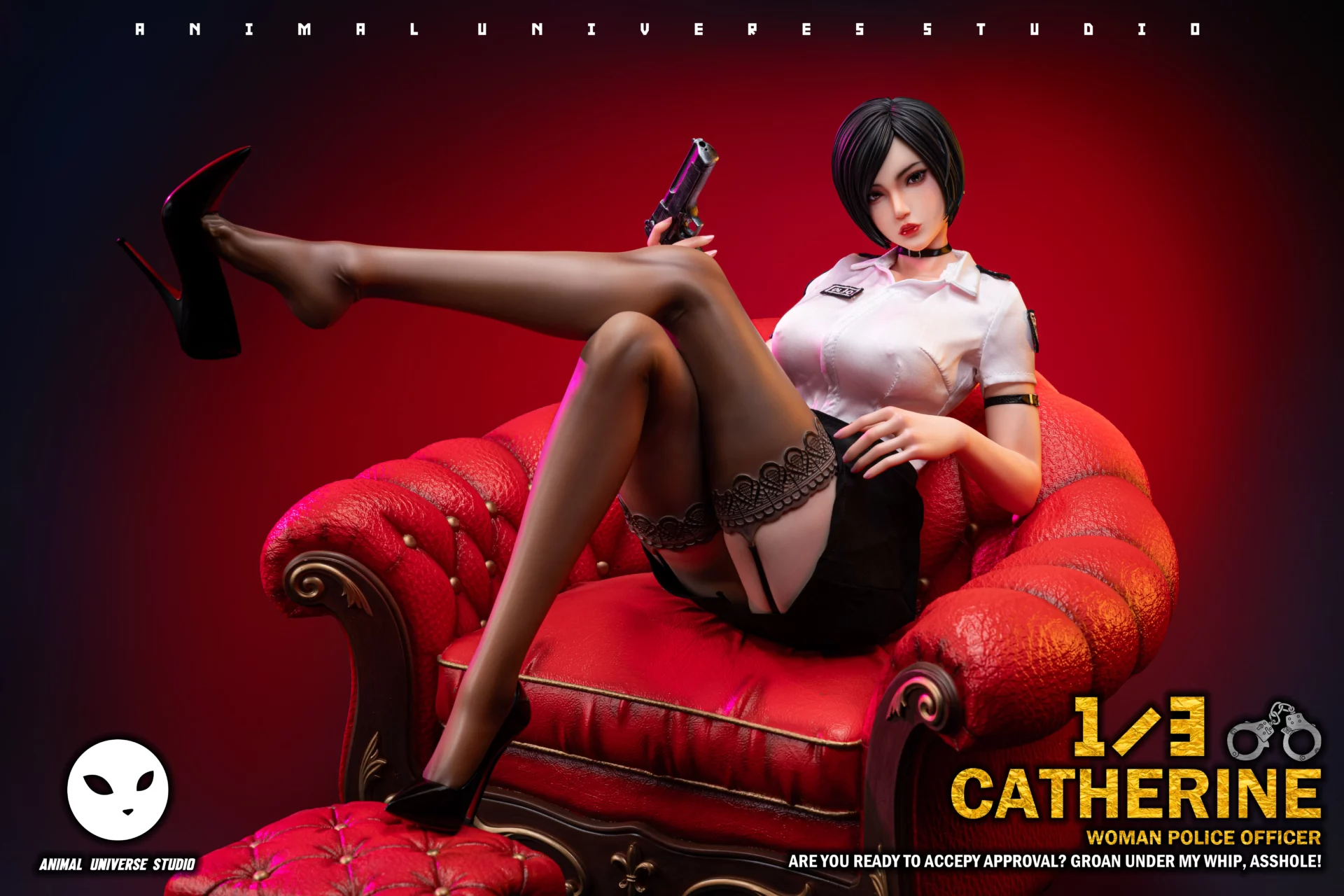 The design of the high-heeled shoes at the tip of her toes exudes a spring-like atmosphere, especially when paired with her black-stockinged legs.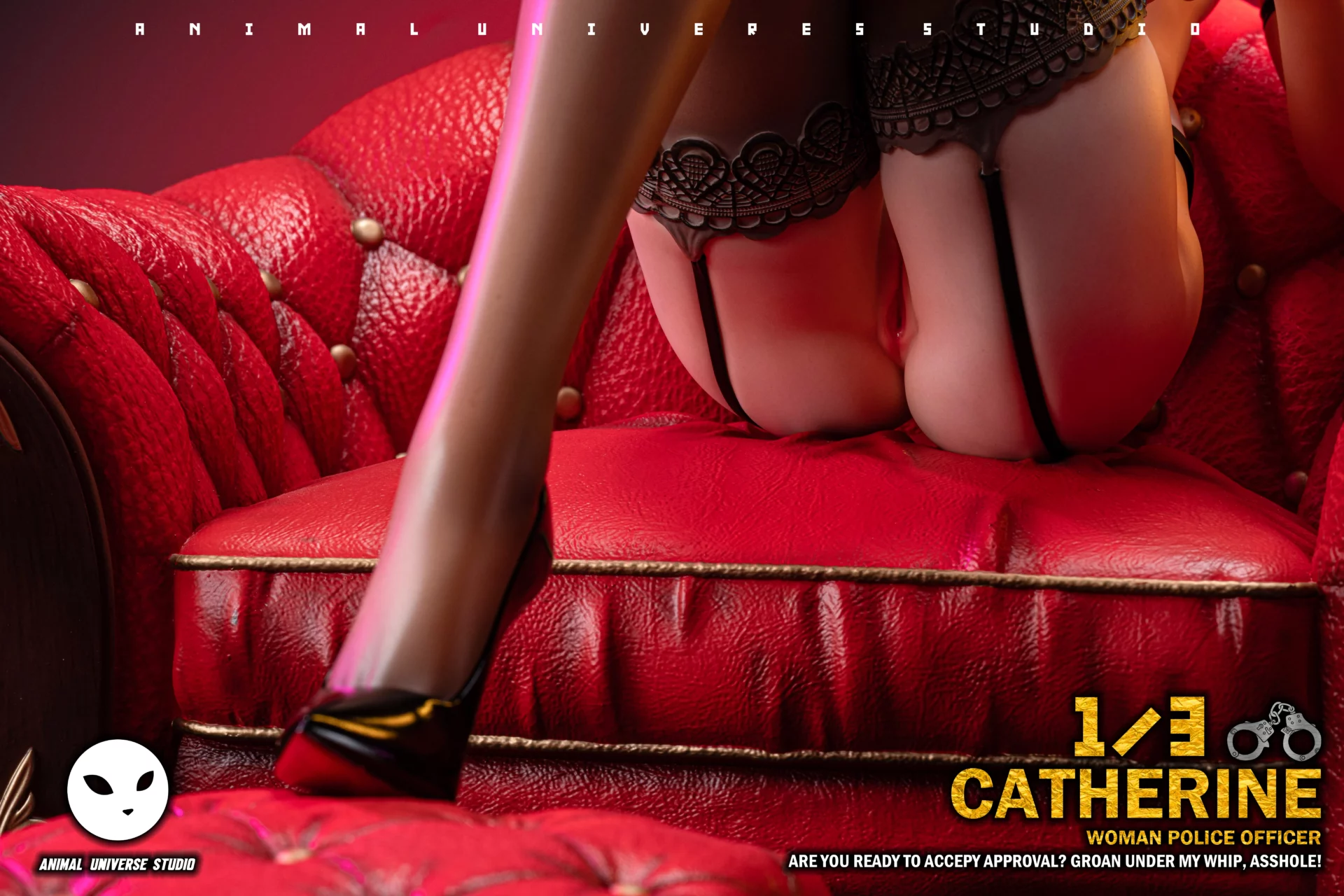 In Catherine's left hand, the gun can be replaced with a small whip! The set also includes a wide-brimmed hat that can be worn on her head or placed as desired.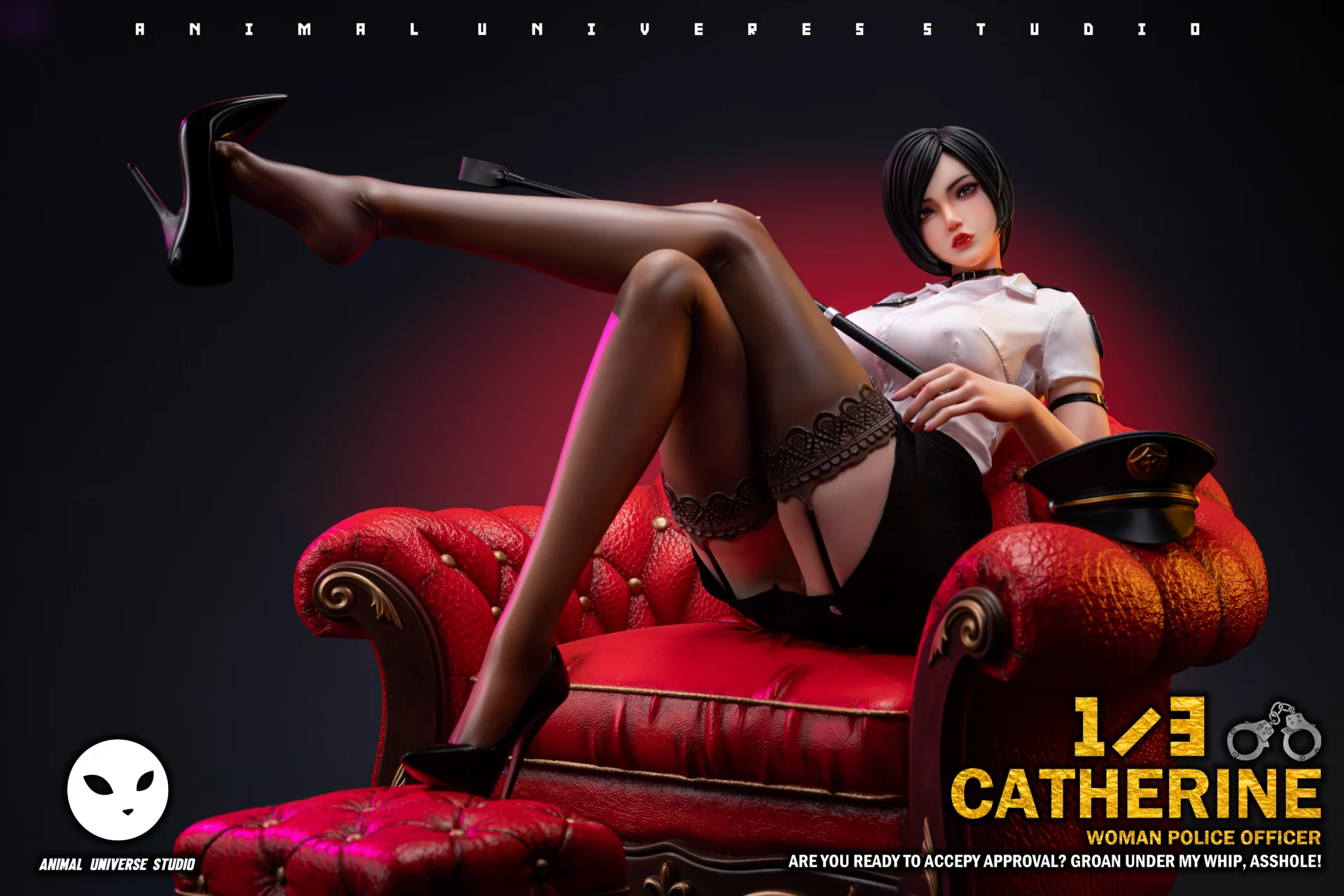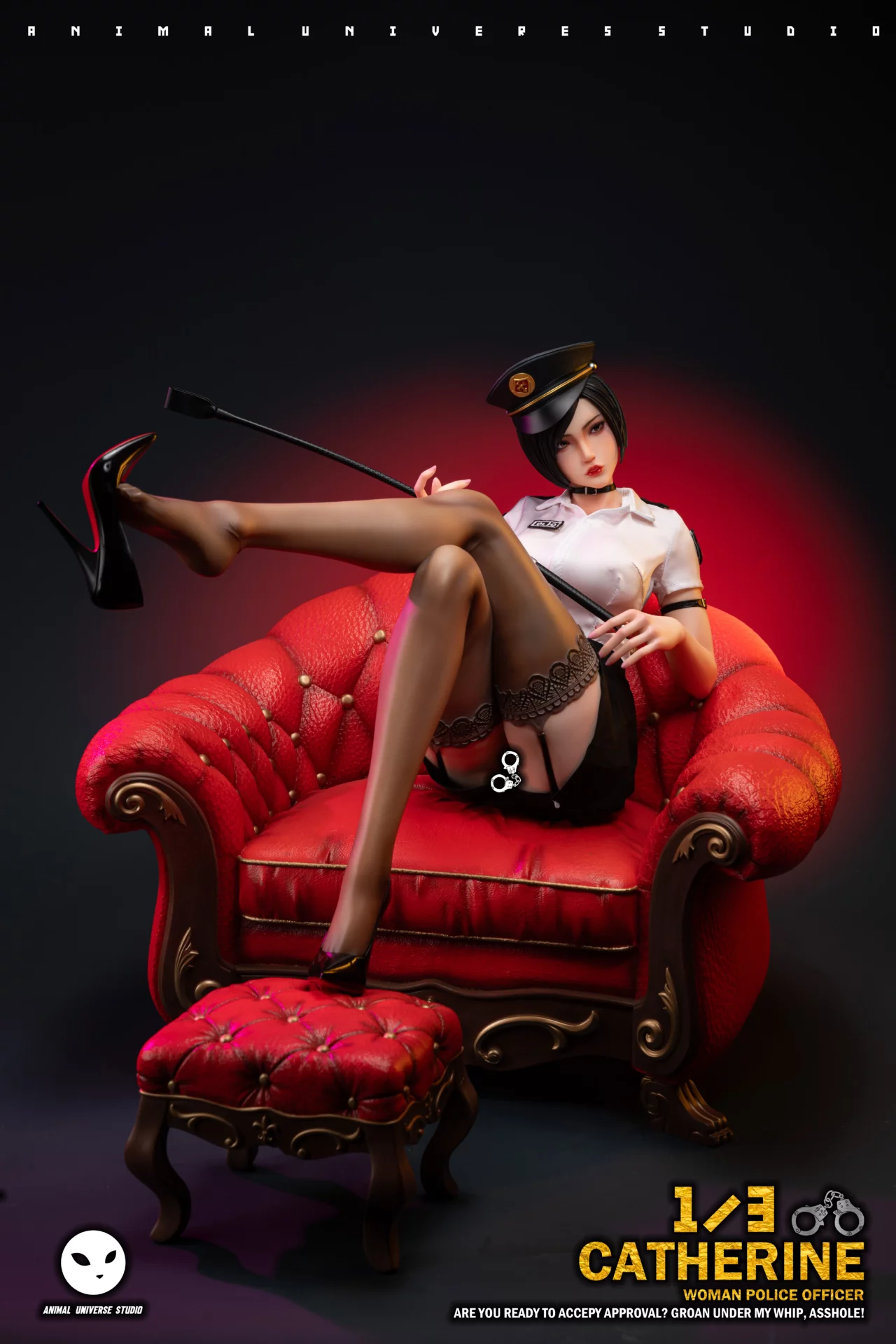 After customization, not only does the figure display a stunning physique, but the combination of real eyelash extensions and realistic skin-tone paint gives this statue an excellent texture.
Overall, this is an excellent original work from Animal Universe Studio.  This is one that collectors may want to keep an eye on!