Shenhe – NiPiPi Studio
Shenhe – NiPiPi Studio: NiPiPi, in collaboration with Dodomo Studios, has announced the fourth character in their popular Genshin Impact lineup.  Following Ganyu, we now have Shenhe! The tight-fitting black silk bodysuit, designed to hug the curves of the skin, is stunning, reasonably priced, and comes with a replacement naked body! Let's take a look at this stunning figure!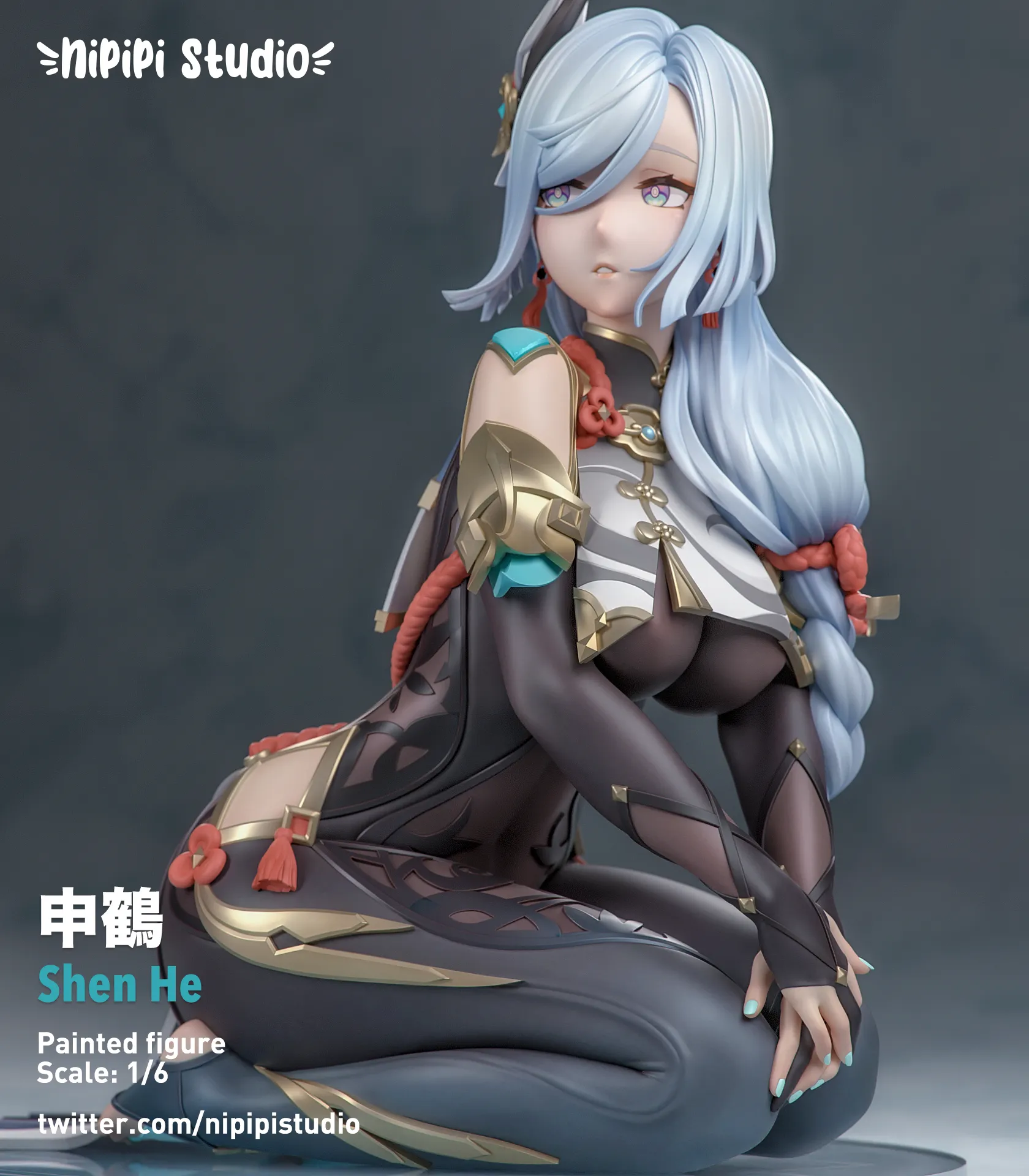 This Shenhe figure is 1/6 scale and stands at 16.5 centimeters tall, with a perfect kneeling pose that showcases her alluring side profile. From her slender waist to her shapely buttocks, and from her plump thighs to her ankle socks, every inch of her curves is enough to captivate anyone.
While the standard pose of Shenhe is modestly covered, there are subtle details such as the peek of her lower back, the hollowed-out black silk at her thighs, and the exposed skin at her waist that are incredibly eye-catching.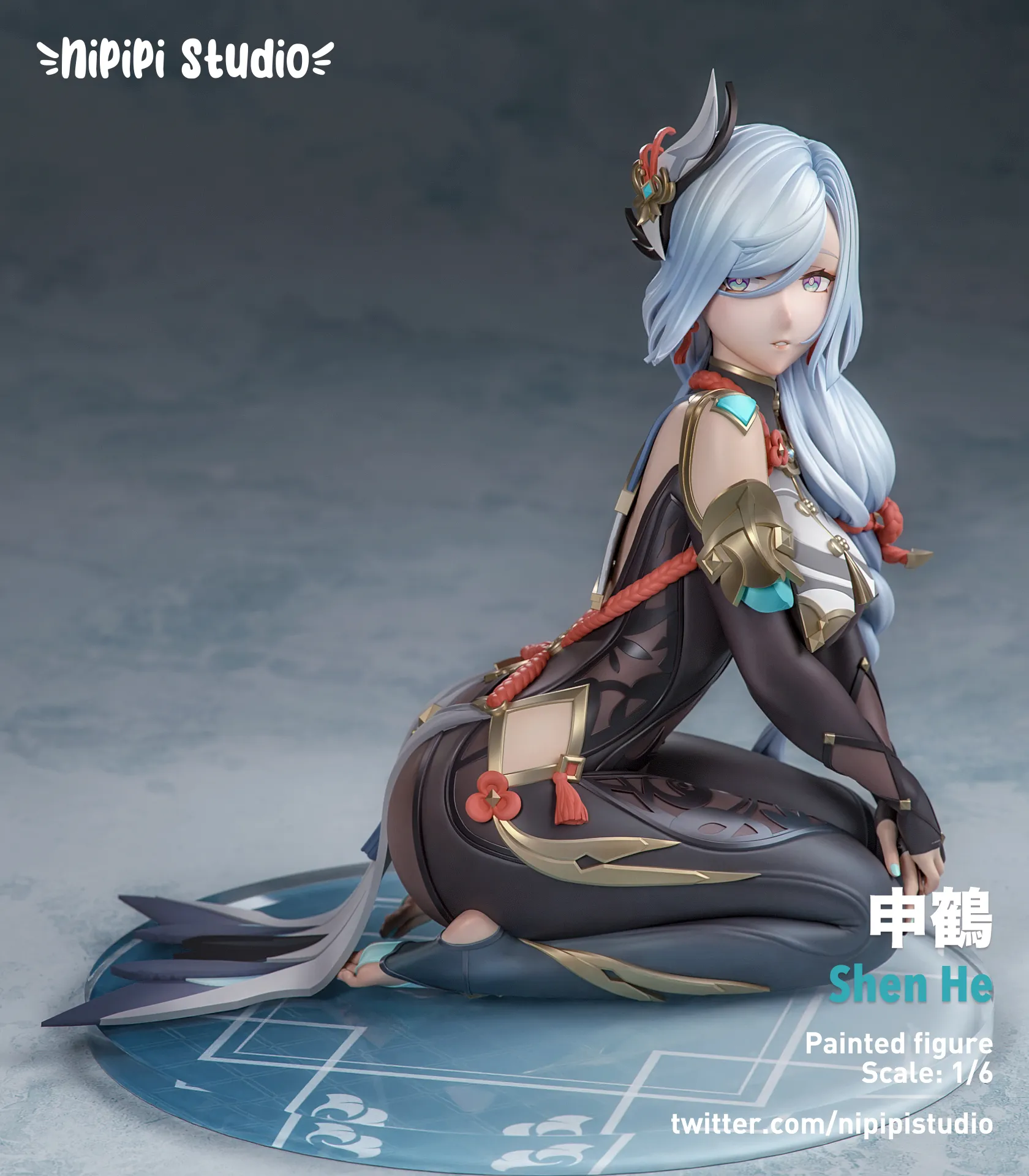 Her expressions in a fleeting glance are also lively and natural, especially the side-swept bangs that gently sway with the wind, adding a perfect finishing touch.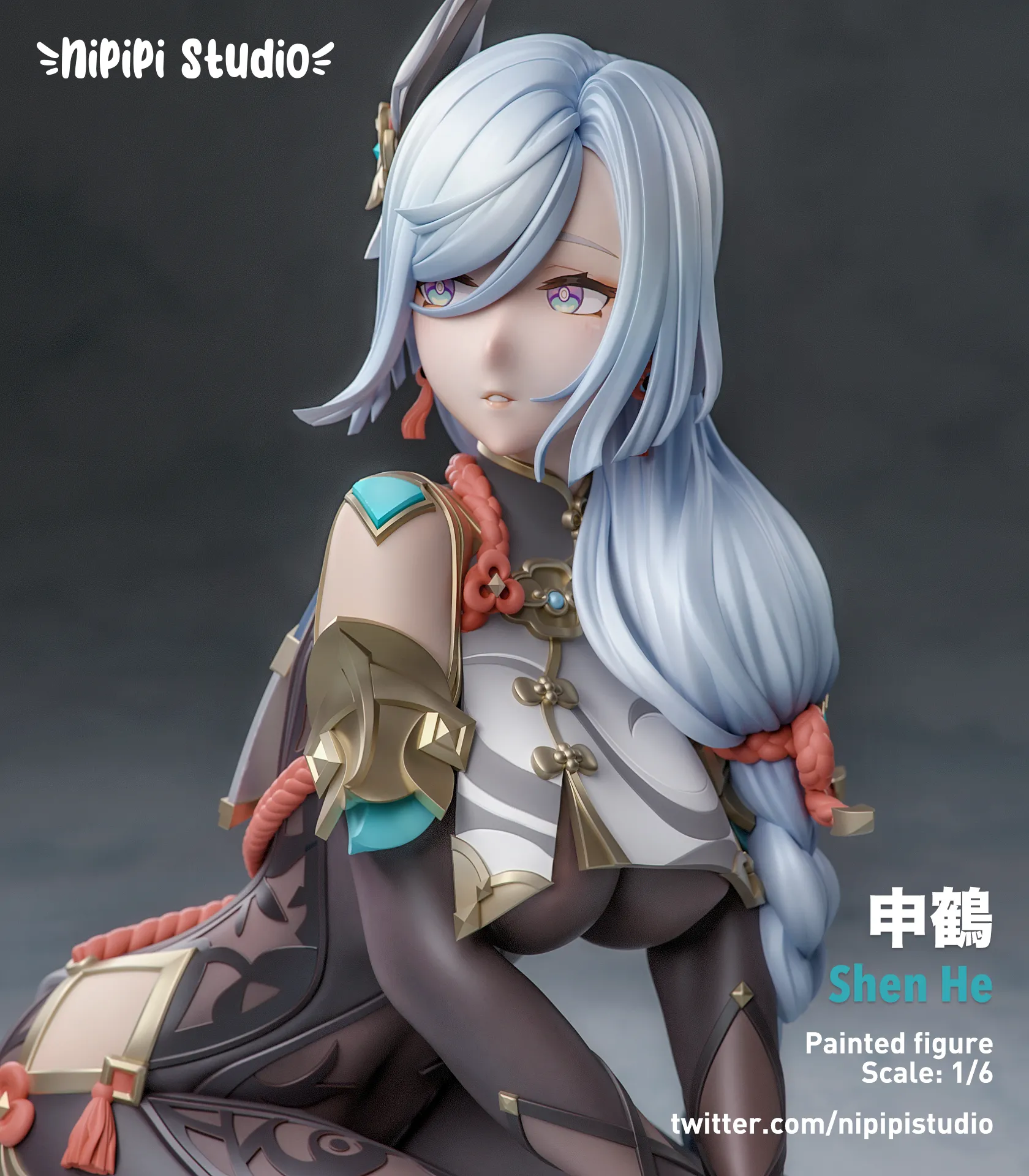 Although Shenhe's elegance is mostly covered in the standard pose, lowering the viewing angle still reveals prominent headlight contours!
In the rear view, while there is still a cloth curtain for modesty, compared to Shenhe's external dimensions, the cloth is barely enough to cover her…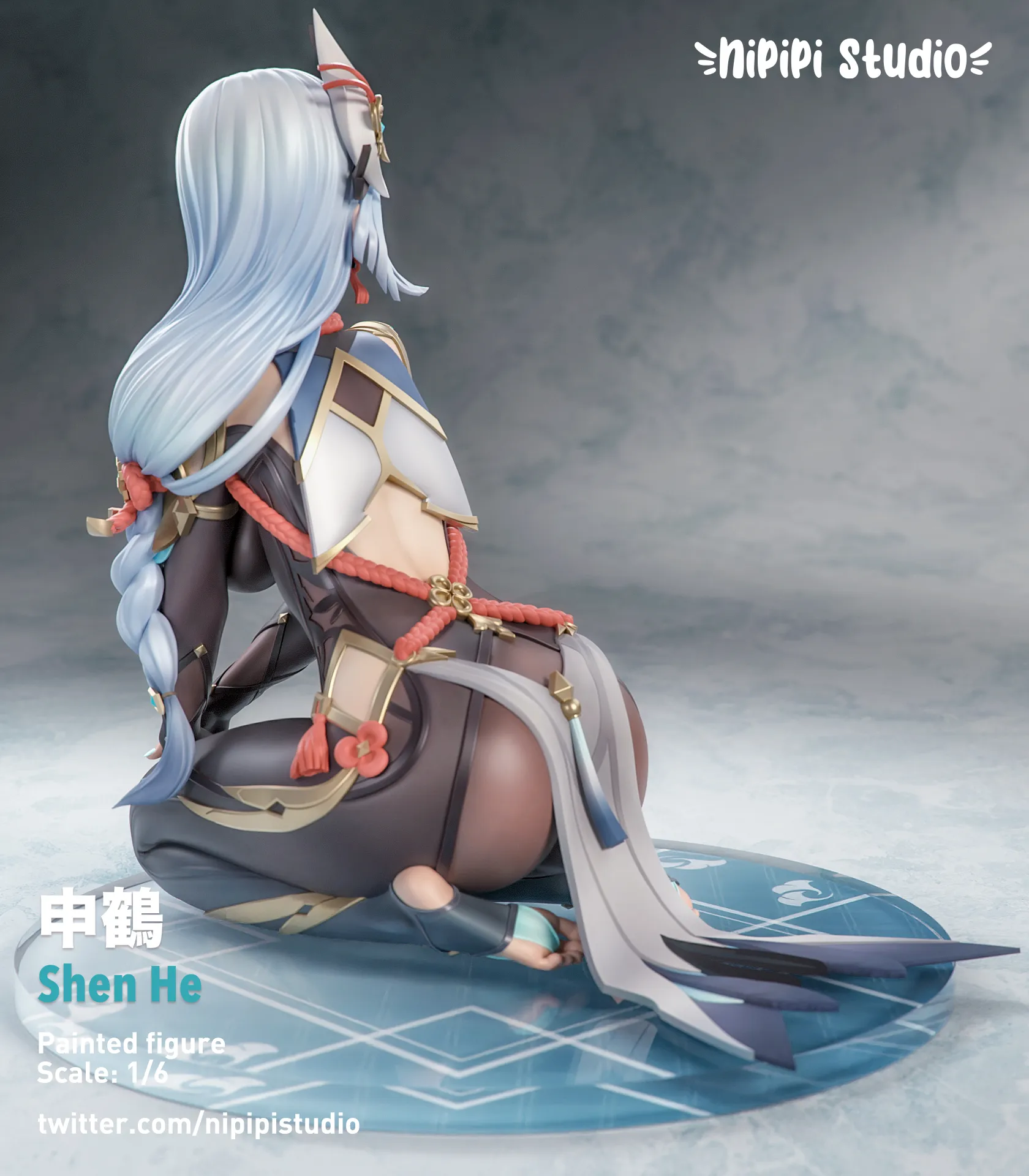 Furthermore, the cloth curtain at the back is removable! Removing it allows for an unobstructed view of boundless beauty, especially the skin wrapped in black silk, which we feel adds an extra touch of charm compared to the exposed parts.
In addition to the standard outfit, this Shenhe figure can showcase a nude-themed appearance with replacement a replacement body!   Sadly, we don't have pictures of the nude body, but by ordering this figure, you're guaranteed to get one to give you more customization options!
With four of the five Genshin Impact Characters announced in Dodomo and NiPiPi's lineup, there is one more on the way.  Judging by the shape of her silhouette, fans of Genshin Impact may already know who she is.  Stay tuned for the last addition in this incredible set!