Cicada – GAMMA Studios
Cicada – GAMMA Studios: Gamma Studios has launched a very interesting original series, known as the Micro Monster series, combining an original design character with insect-like features.   Introducing one of the first in the series, a figure that they named 'Cicada.'  This combination of a young girl, insects, and machinery is quite unique. Not only is the design charming and alluring, but you can also catch a glimpse of the details of the car headlights under the sweater!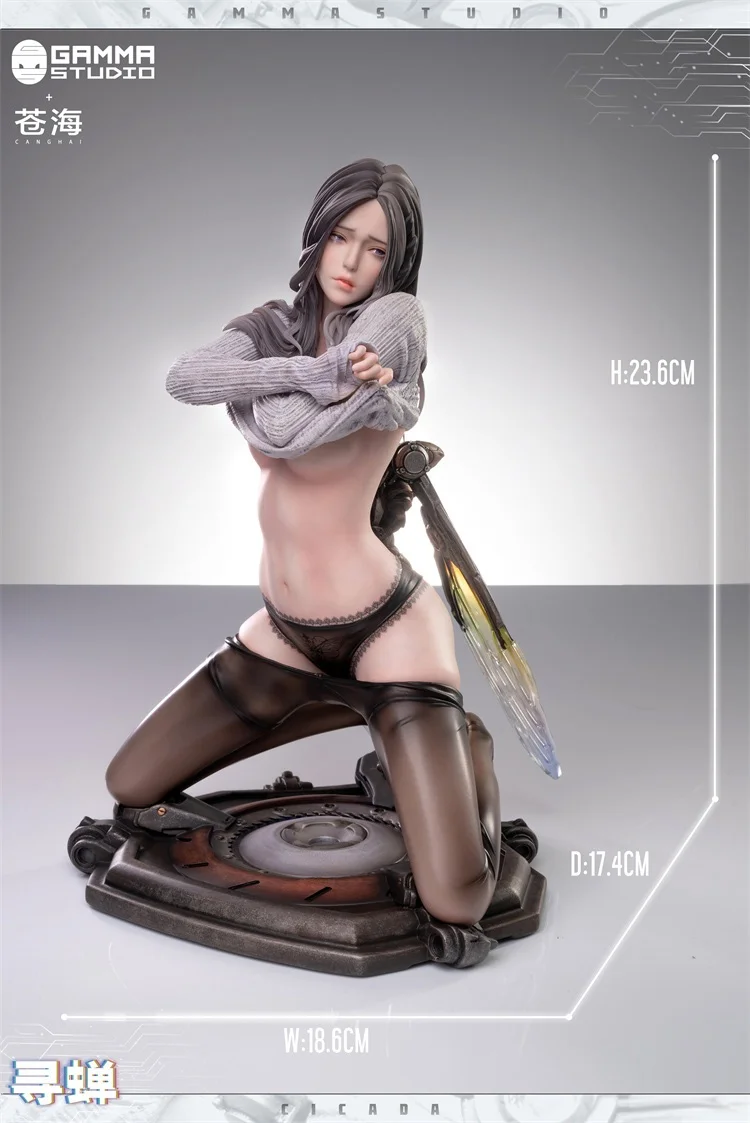 This Cicada is a 1/4 scale, standing at 23.6 centimeters tall. The design captures a moment of a young girl changing clothes. With delicate and curvaceous body contours, slightly raised clothing, and the mysterious look in her eyes, the level of sensuality is much more direct than the first installment.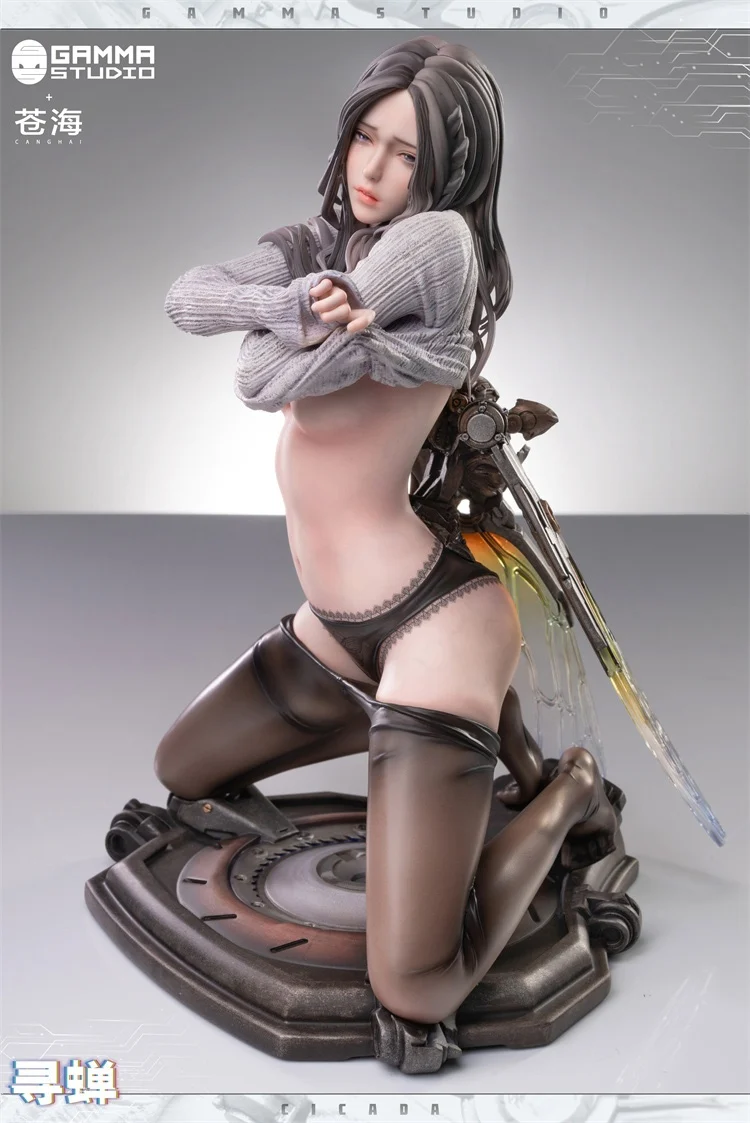 The finely detailed and vivid facial sculpting, a collaboration between the artists Cang Hai and Xu Yu, brings the expression of the girl frowning and lightly biting her lip to life. Her eyes not only shimmer with tears but you can even see a tear streak down her cheek.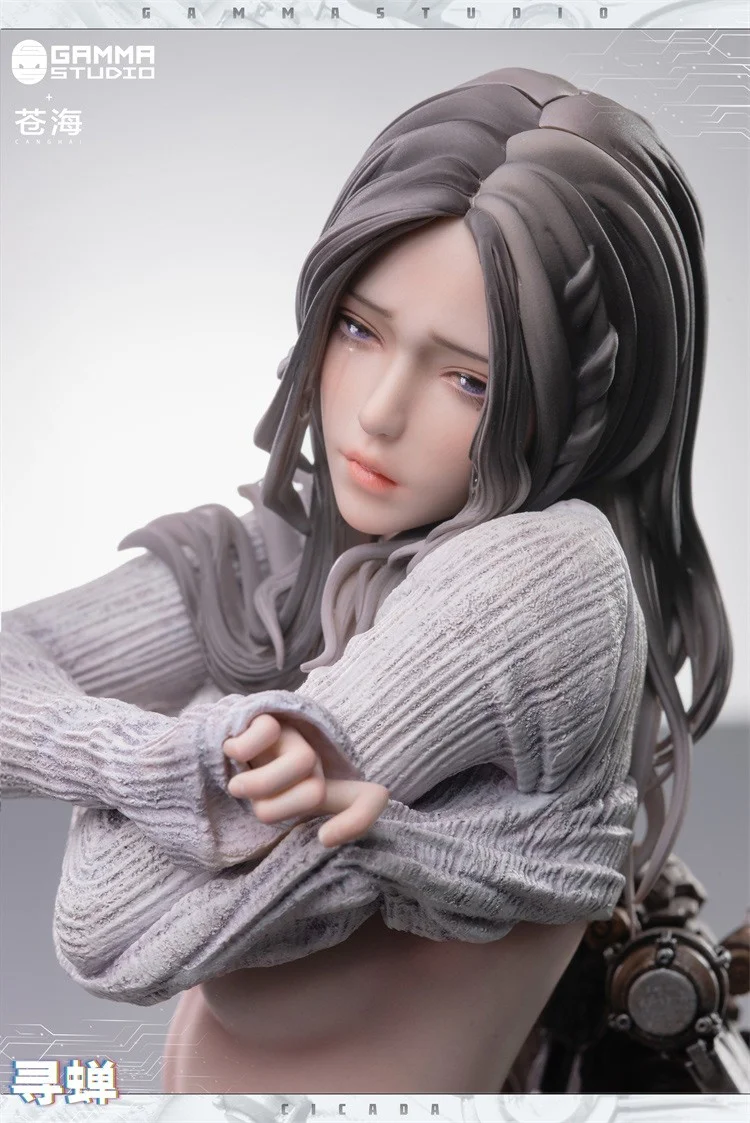 In addition to the face sculpt, Cicada also comes with a replaceable mask head sculpt.  The mask is designed in the shape of a cicada, adding a fresh touch to the theme of this work.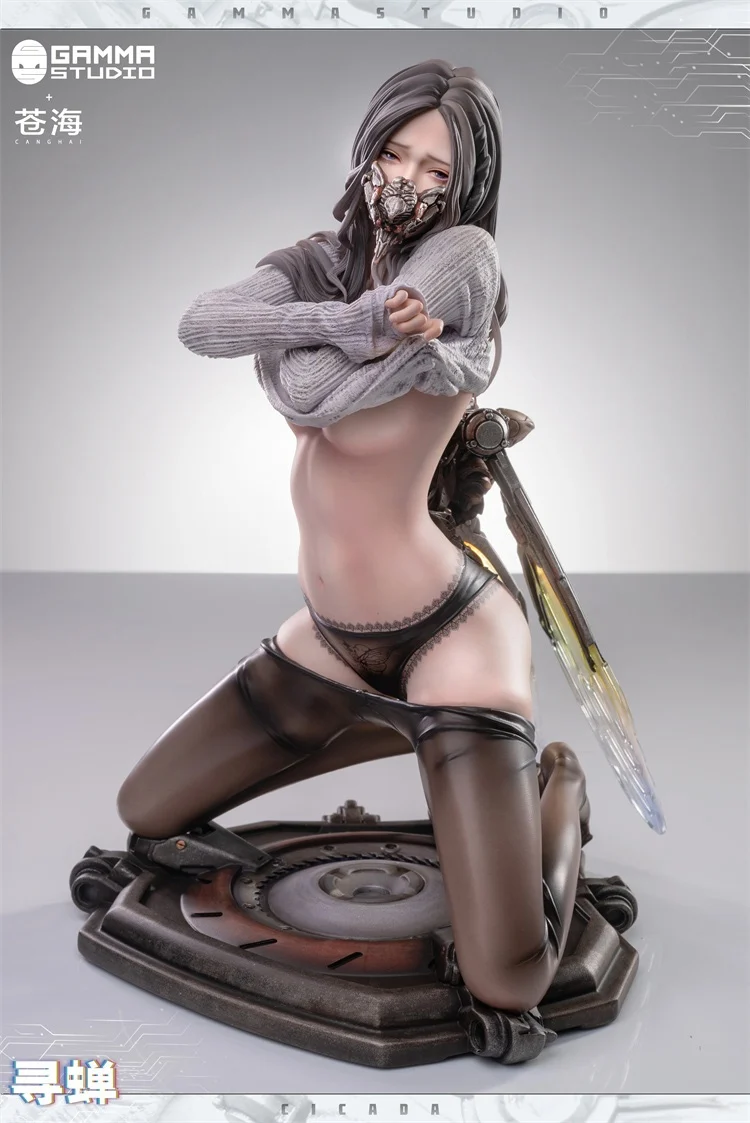 The partially revealed black silk stockings are full of sensuality, with subtle, delicate lace patterns and a cicada flower design in the middle. Furthermore, from a lower angle, you can see the car headlights under the sweater, surpassing the scale of the first installment.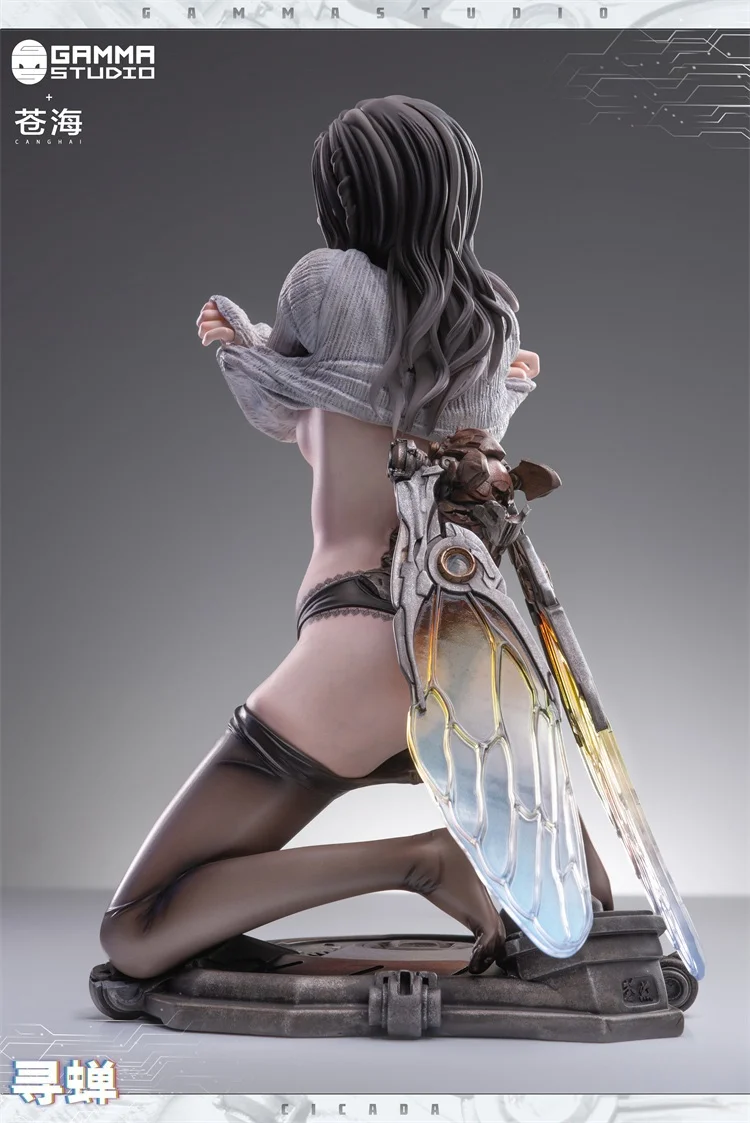 The realistic folds in the stockings around the thighs and knees are meticulously done, and you can even see the depiction of the flesh being squeezed at the thighs.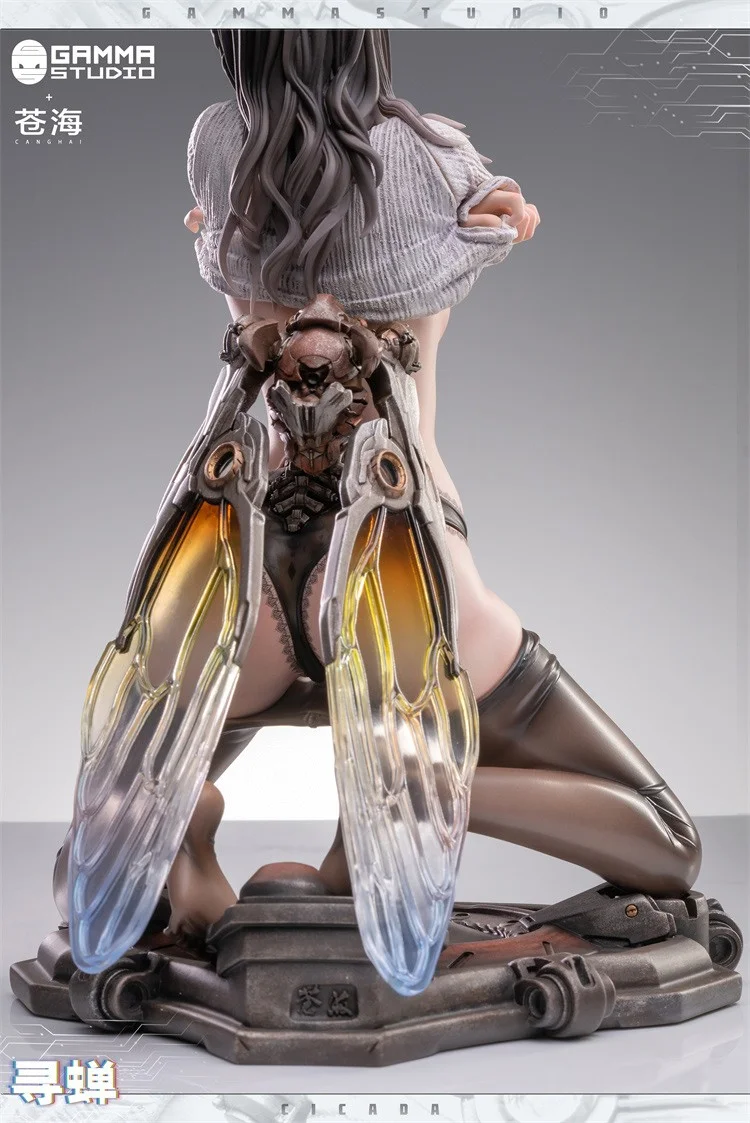 The transparent cicada wing backpack on the back is the finishing touch, combining mechanical and exoskeletal elements. It exudes a strong artistic style while maintaining its sensuality.
Overall, this is a very unique figure.  Those who are curious about it may want to check it out!