FuzzFeet Studio has launched a new Dragon Ball figure today featuring Goku and Vegeta playing video games. The muscle definition of both characters is depicted in great detail and looks very natural. The figure set comes with a sofa, a refrigerator, a television, and a game console, all for a total price of just over 900 yuan, which is very affordable!
The idea behind this figure is that Goku and Vegeta, who are good friends, are playing video games at home. Goku looks very relaxed and confident, while Vegeta is angry and frustrated because he not only broke the controller but also lost the game and transformed in anger!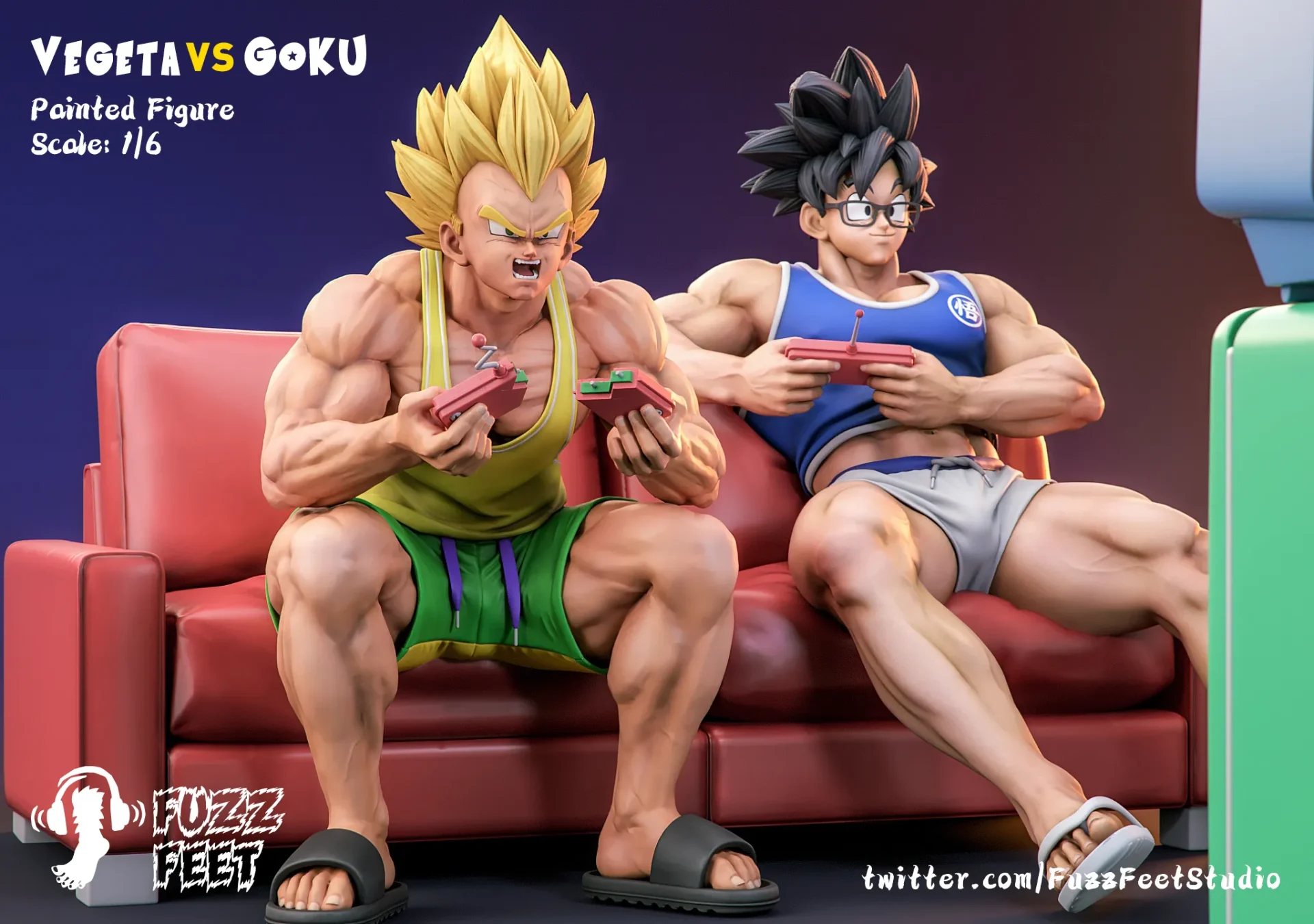 The muscles of both characters are depicted in great detail. Goku's body has a relaxed feeling, while Vegeta's muscles are extremely tense and hard, with a noticeable strain on his chest, shoulders, and arms.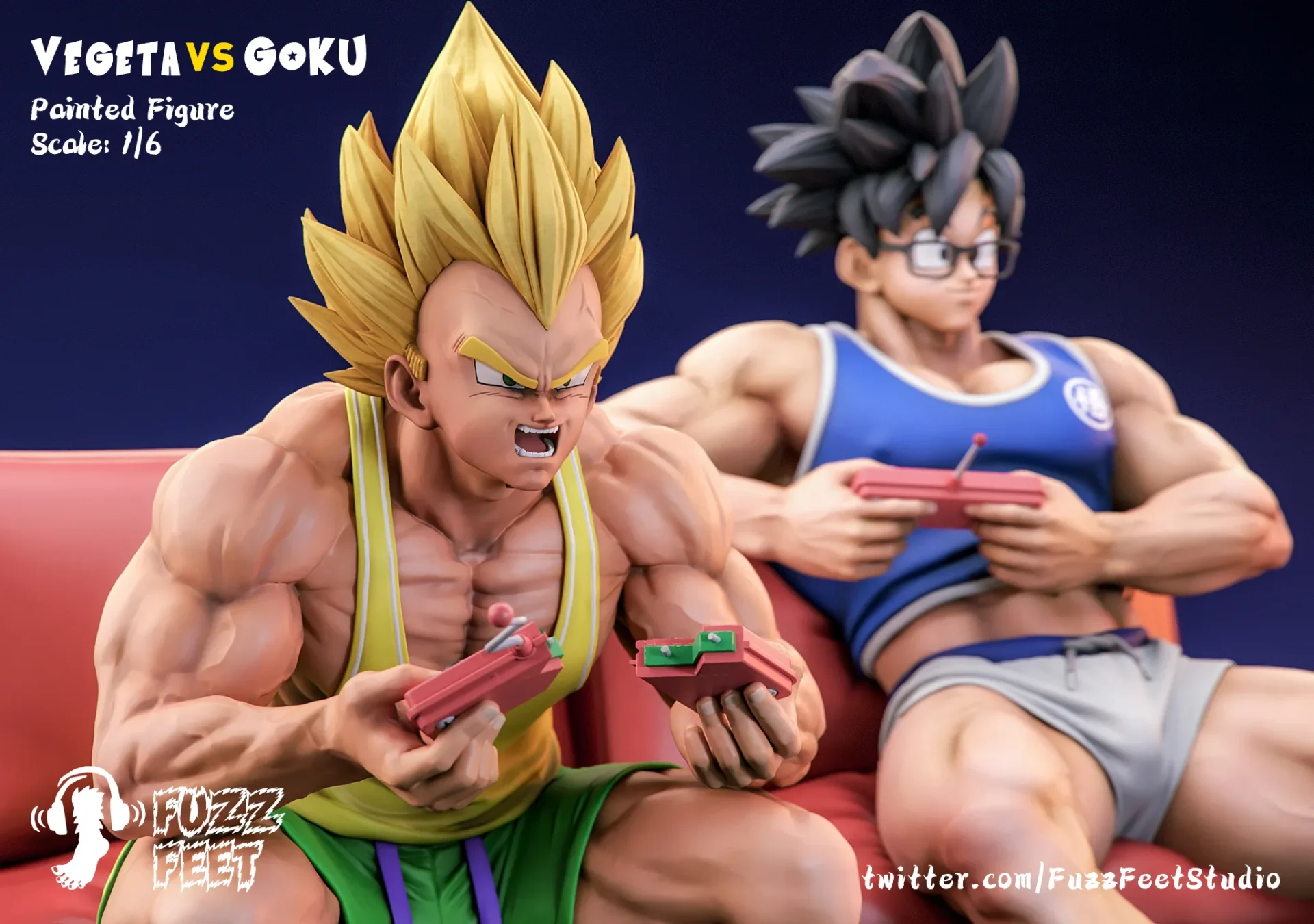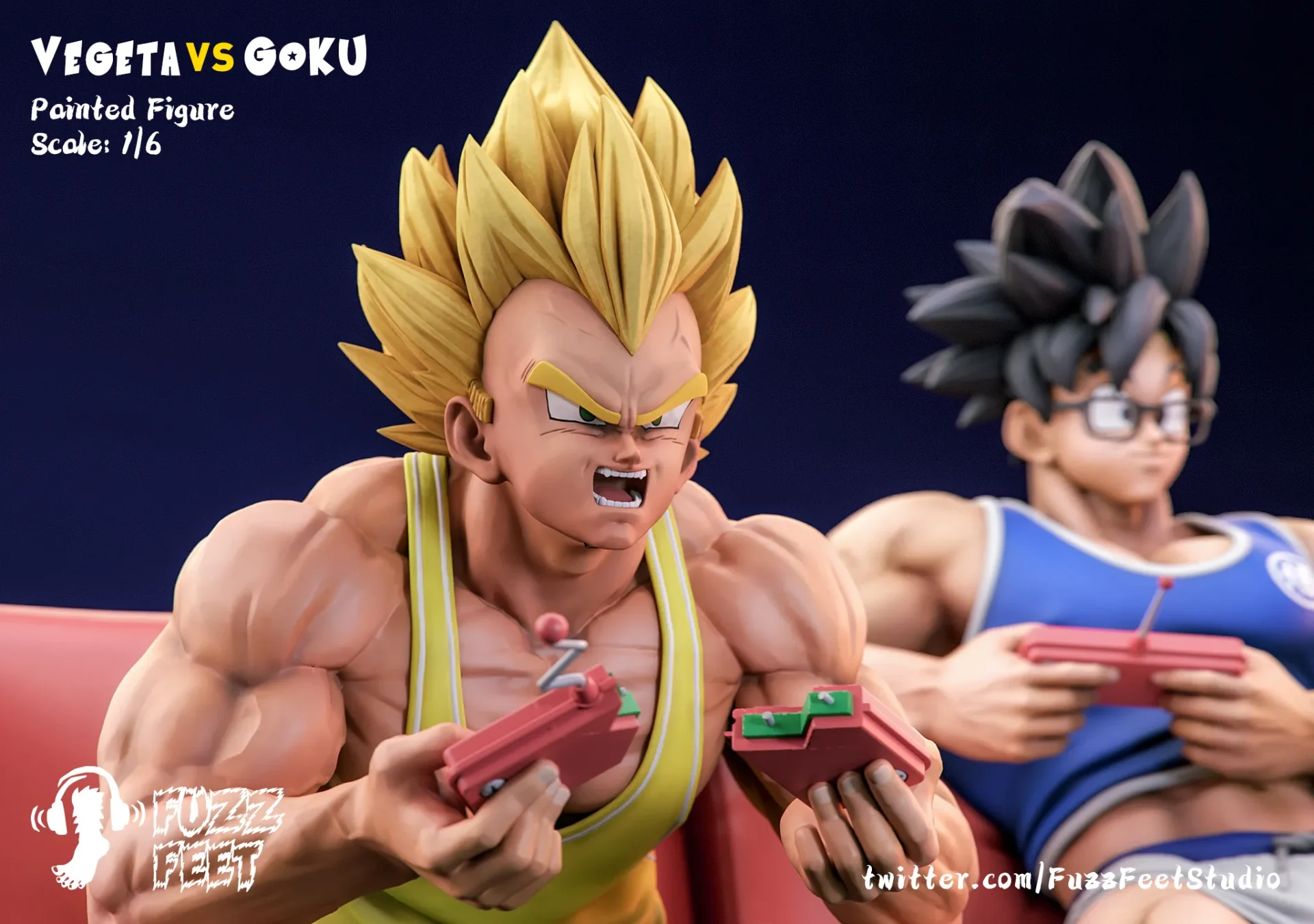 Vegeta's chest and arms are extremely muscular, which adds a humorous touch to this Dragon Ball daily life-themed figure. He looks so shocked and unbelievable.
Vegeta is so angry because Goku has already defeated him in the game, which is why he is so frustrated.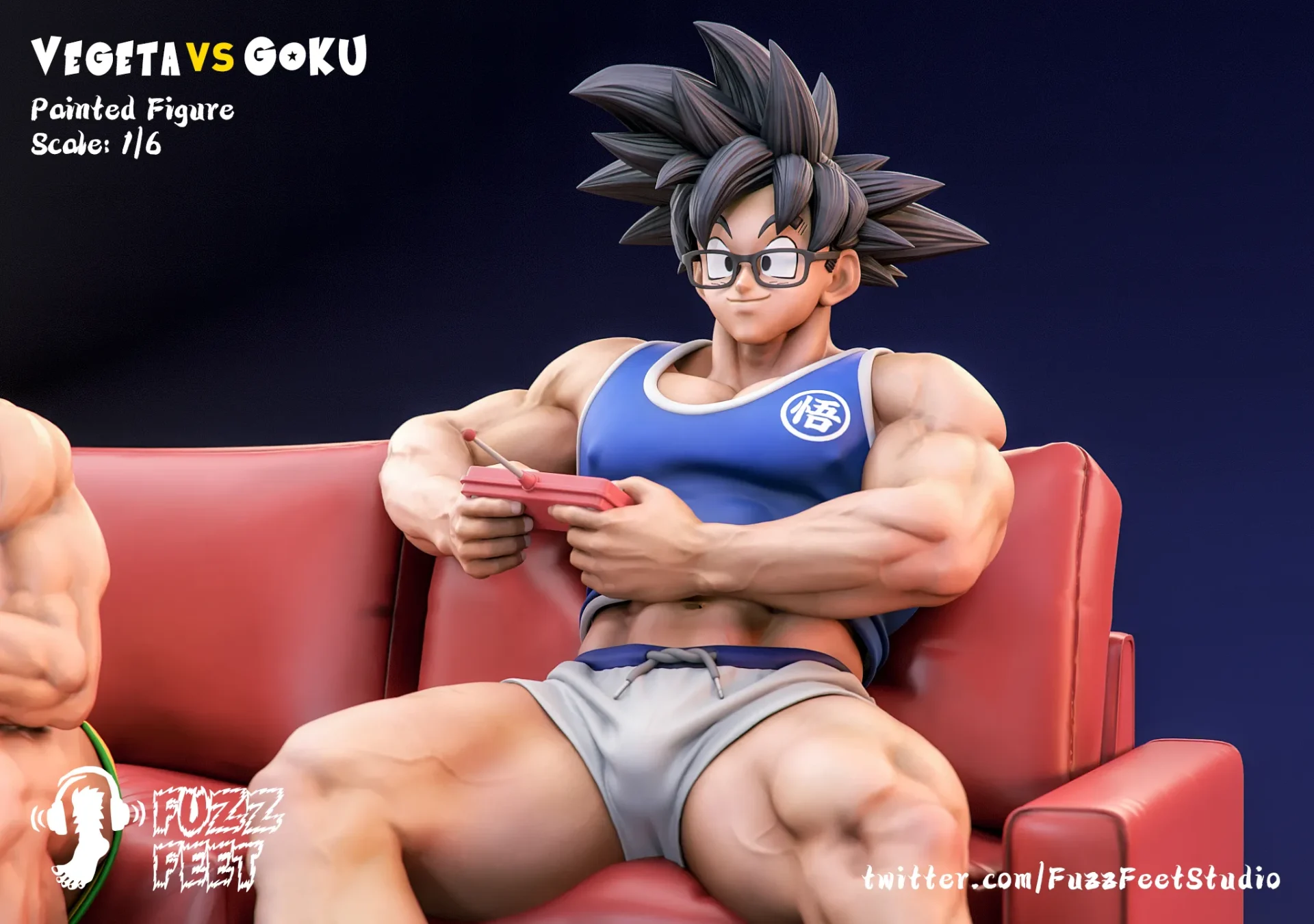 Goku, on the other hand, has a more relaxed and carefree expression, along with some interesting black-framed glasses.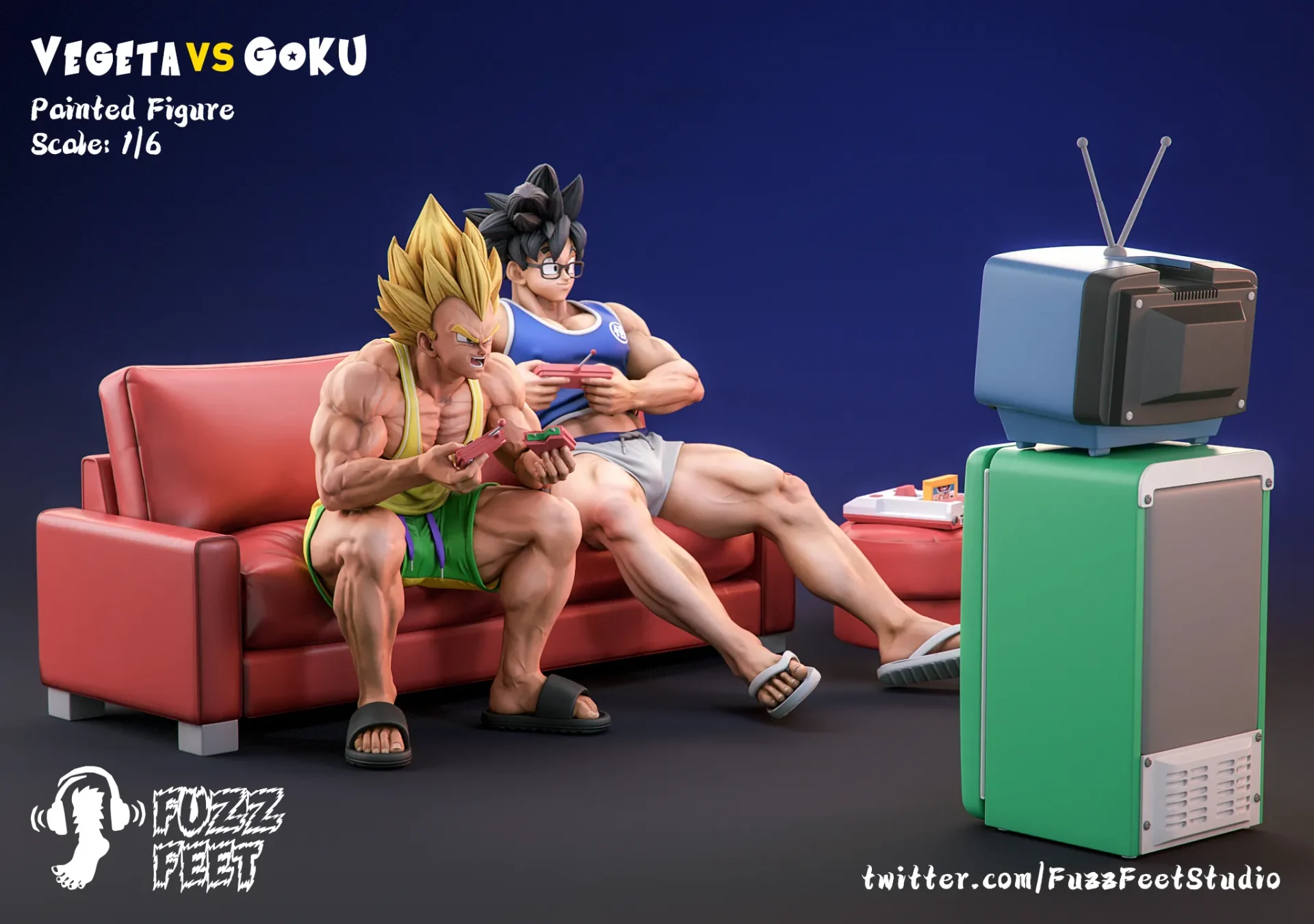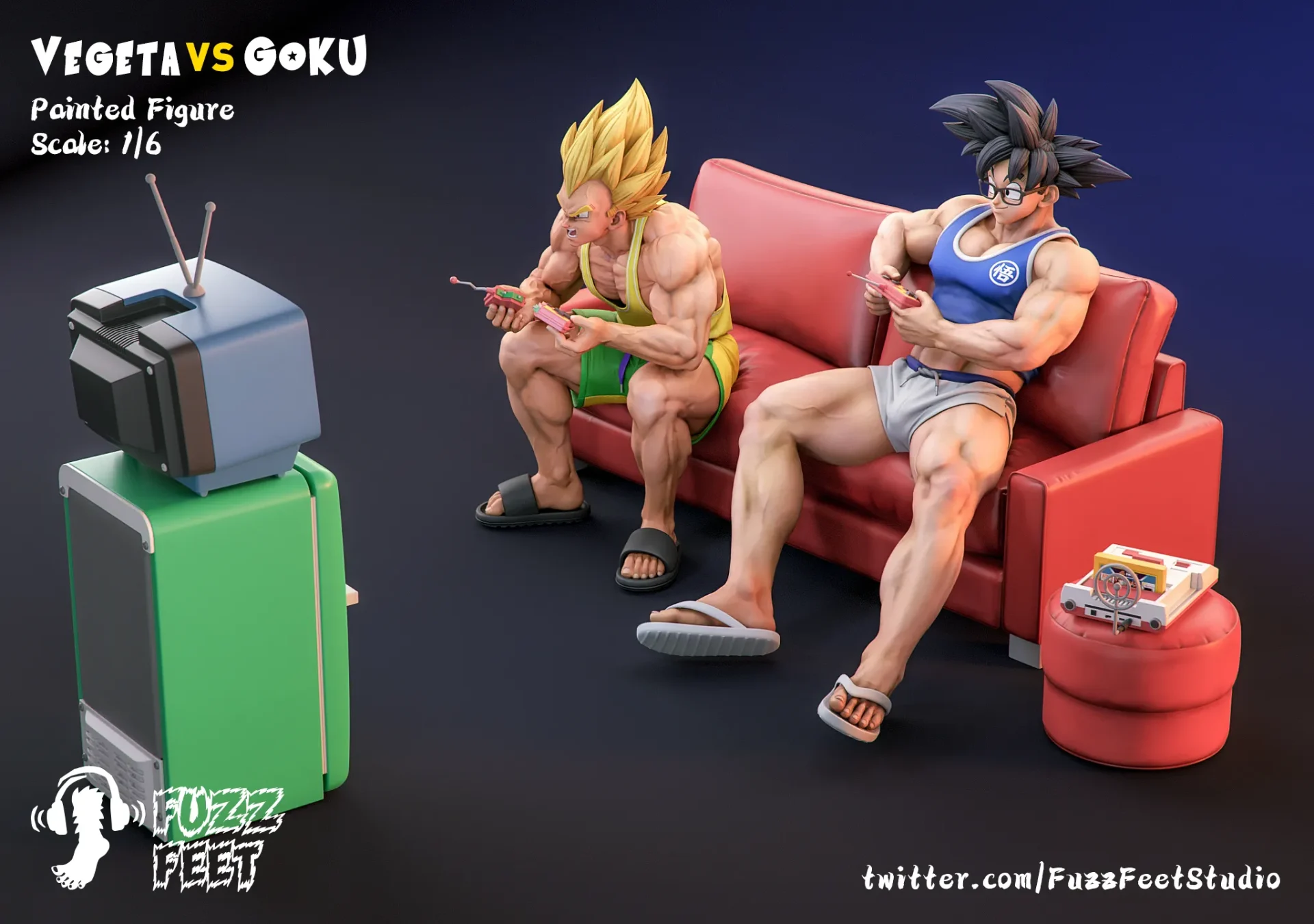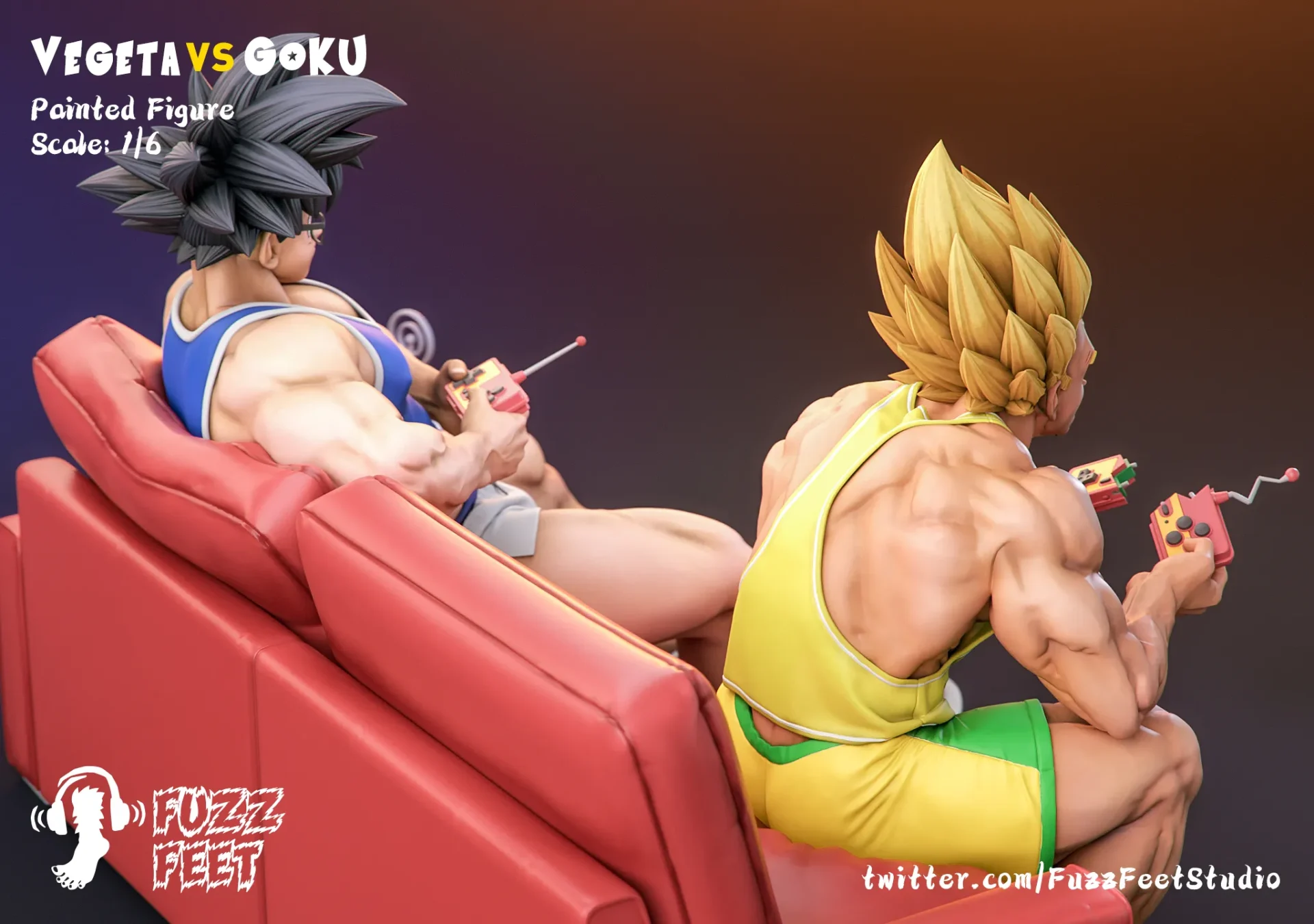 Both characters are dressed in a very masculine style, wearing tank tops, shorts, and big slippers. The back view of Vegeta's shorts shows a detail of his underwear, while Goku seems to have a rather sizable asset in his underwear.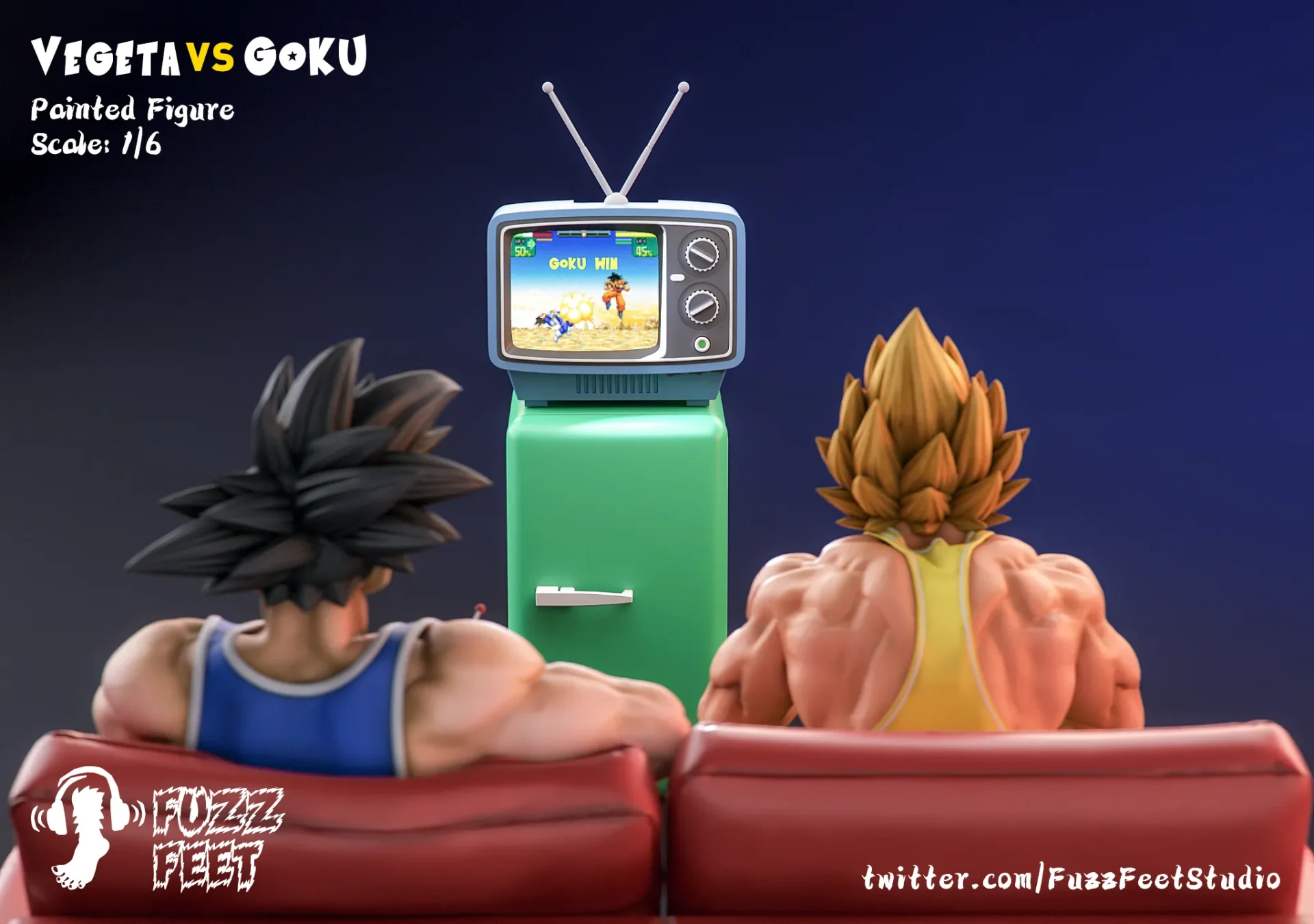 The retro feel of the Nintendo red and white game console in the scene is quite evident, and Bulma has upgraded it to a wireless version.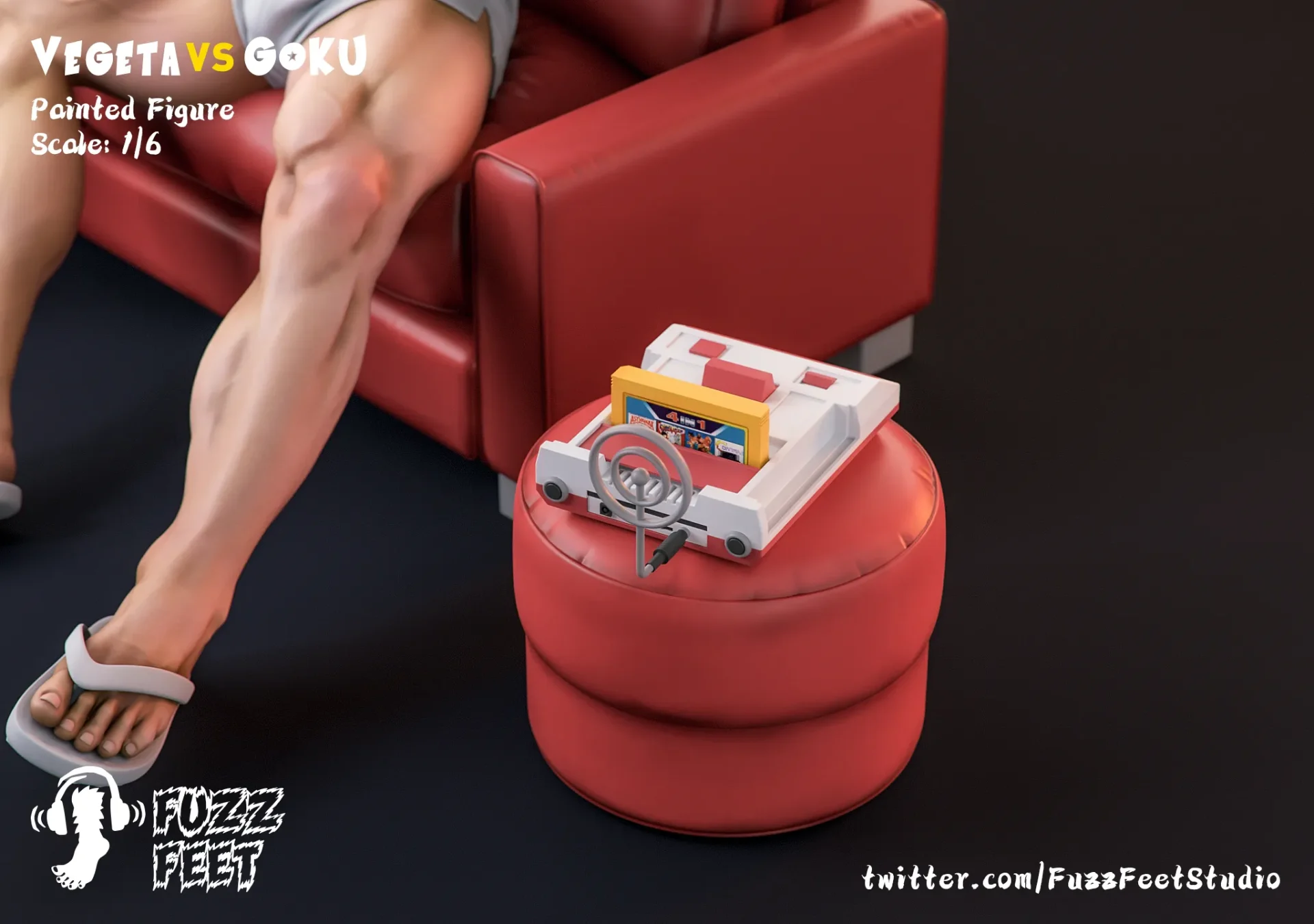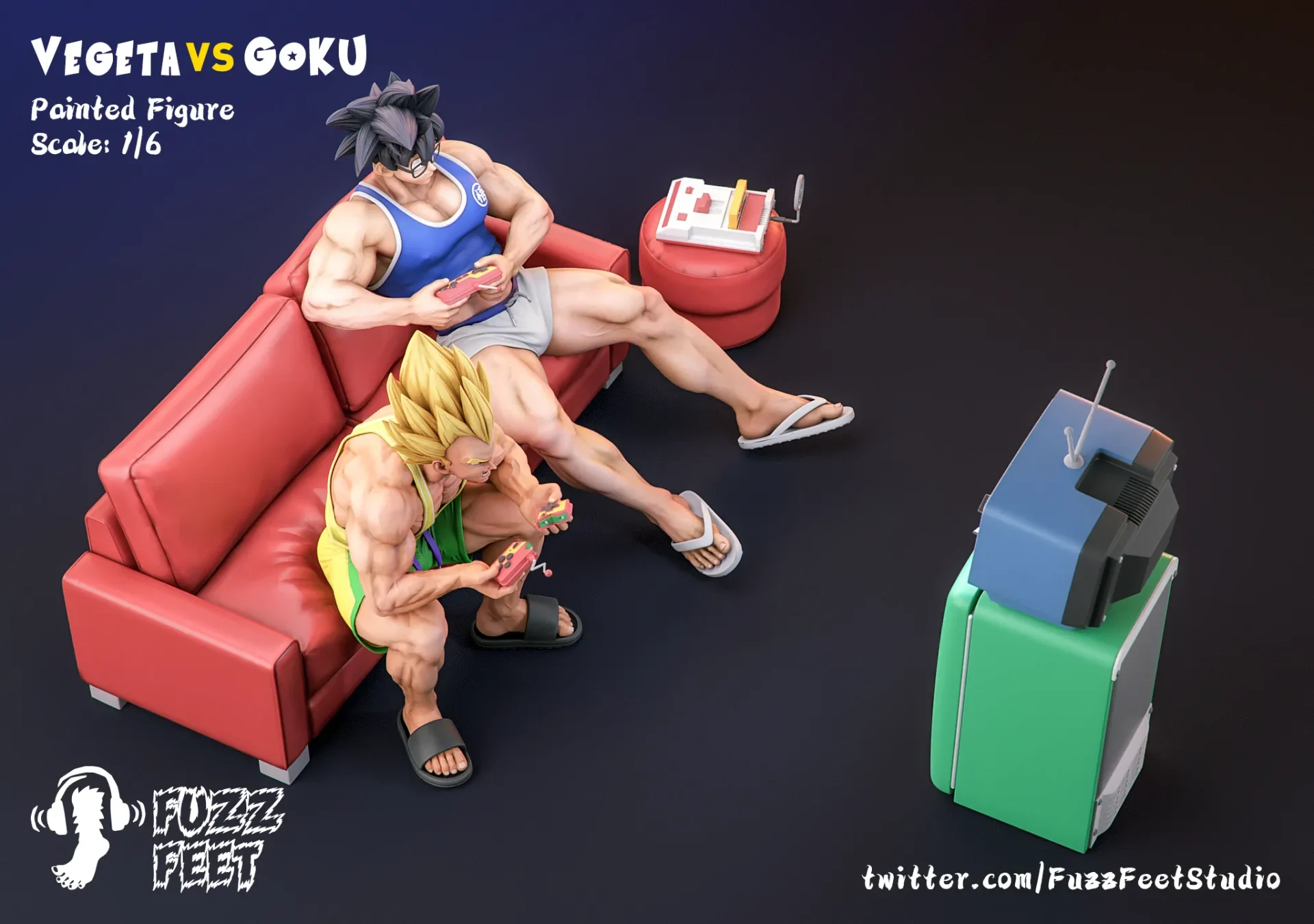 This figure set includes both Dragon Ball muscle men, all of the furniture and electronic equipment in the scene, and it is priced at just over 900 yuan, which is really affordable.
The Dragon Ball figure featuring Goku and Vegeta playing video games is available in 1/6 scale, with dimensions of 20x35cm. There are only 388 limited edition figures available, with a price of 980 yuan. It is expected to be shipped in the fourth quarter of this year.