Edward Newgate – Brain Hole
Edward Newgate – Brain Hole: Edward Newgate, a character from the Japanese manga "One Piece" and its derivative works. Known as "Whitebeard," he was the captain of the Whitebeard Pirates and one of the "Four Emperors" of the New World during his lifetime, hailed as the "Strongest Man in the World." He ate the Quake-Quake Fruit, granting him the power to destroy the world, according to the warlords. His weapon, "Murakumogiri," is one of the "Twelve Supreme Grade Swords."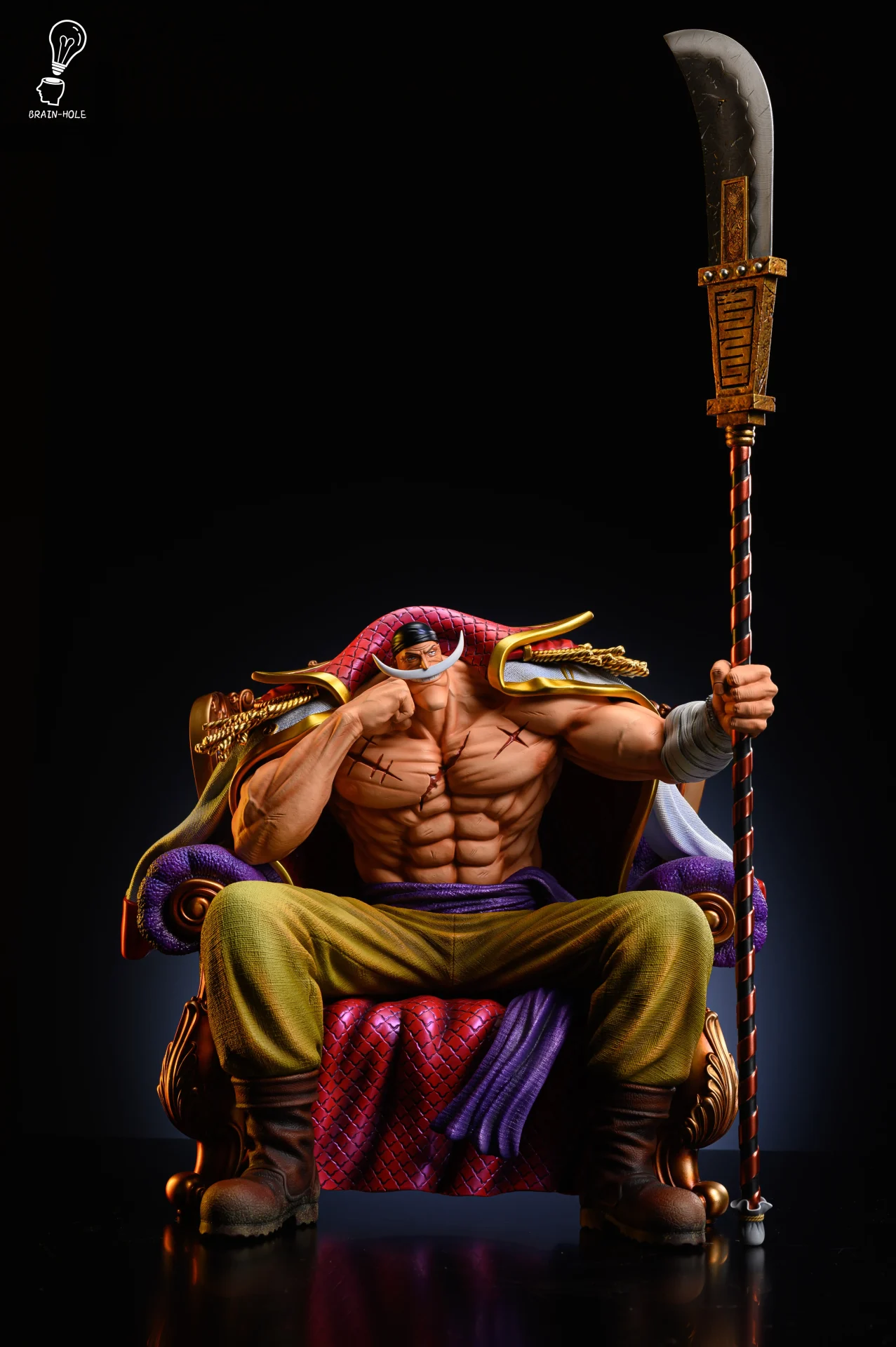 The details on Whitebeard's body, including the depiction of his eight-pack abs and chest muscles, are immaculate. He holds a jug of alcohol, and the scar on his chest is a testament to his glorious achievements.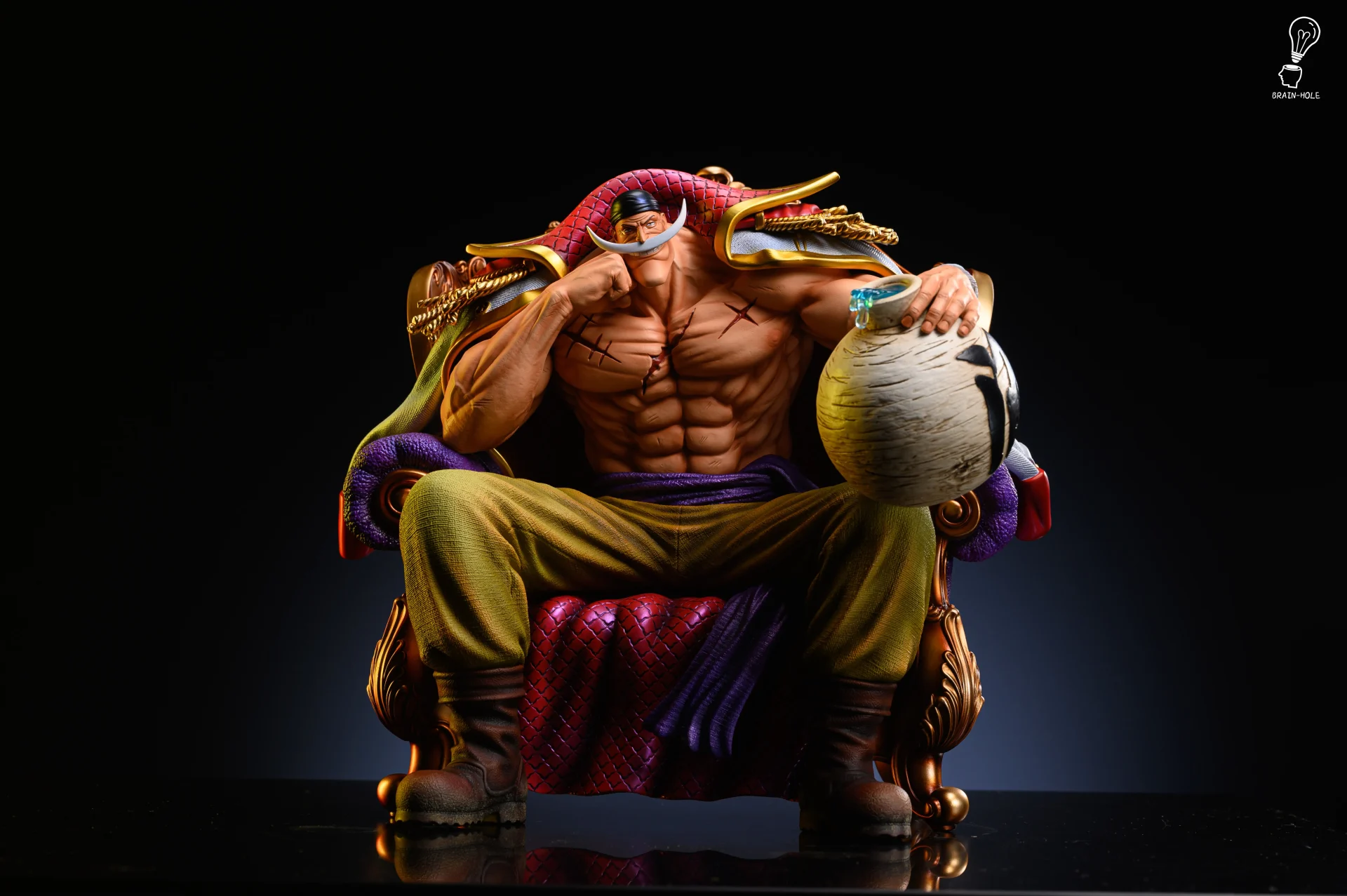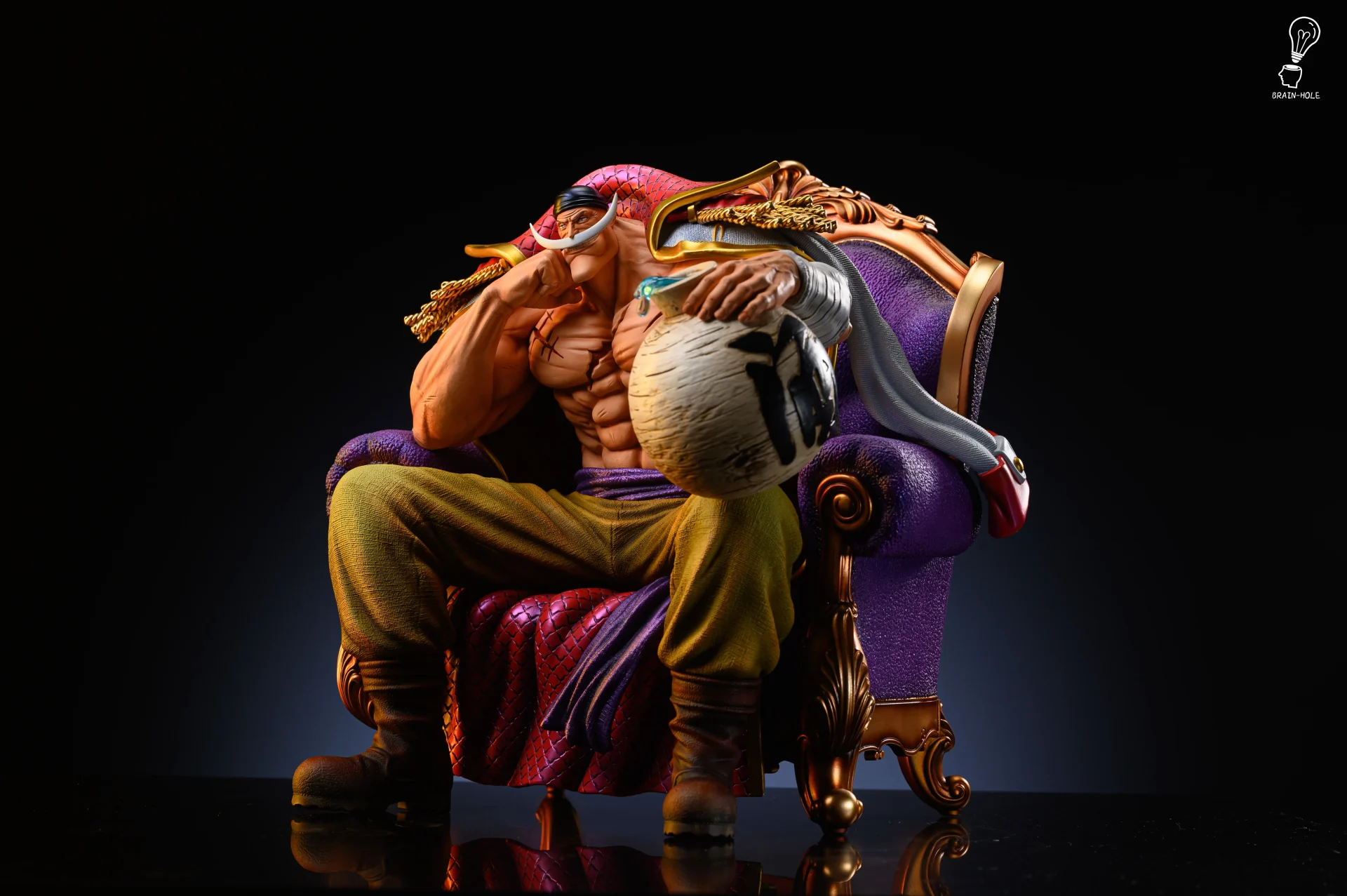 Upon closer inspection, the realistic skin texture and exquisite facial sculpting are impressive. His makeup is vivid and three-dimensional, bringing the character to life. The exposed parts of his body are painted in flesh tones.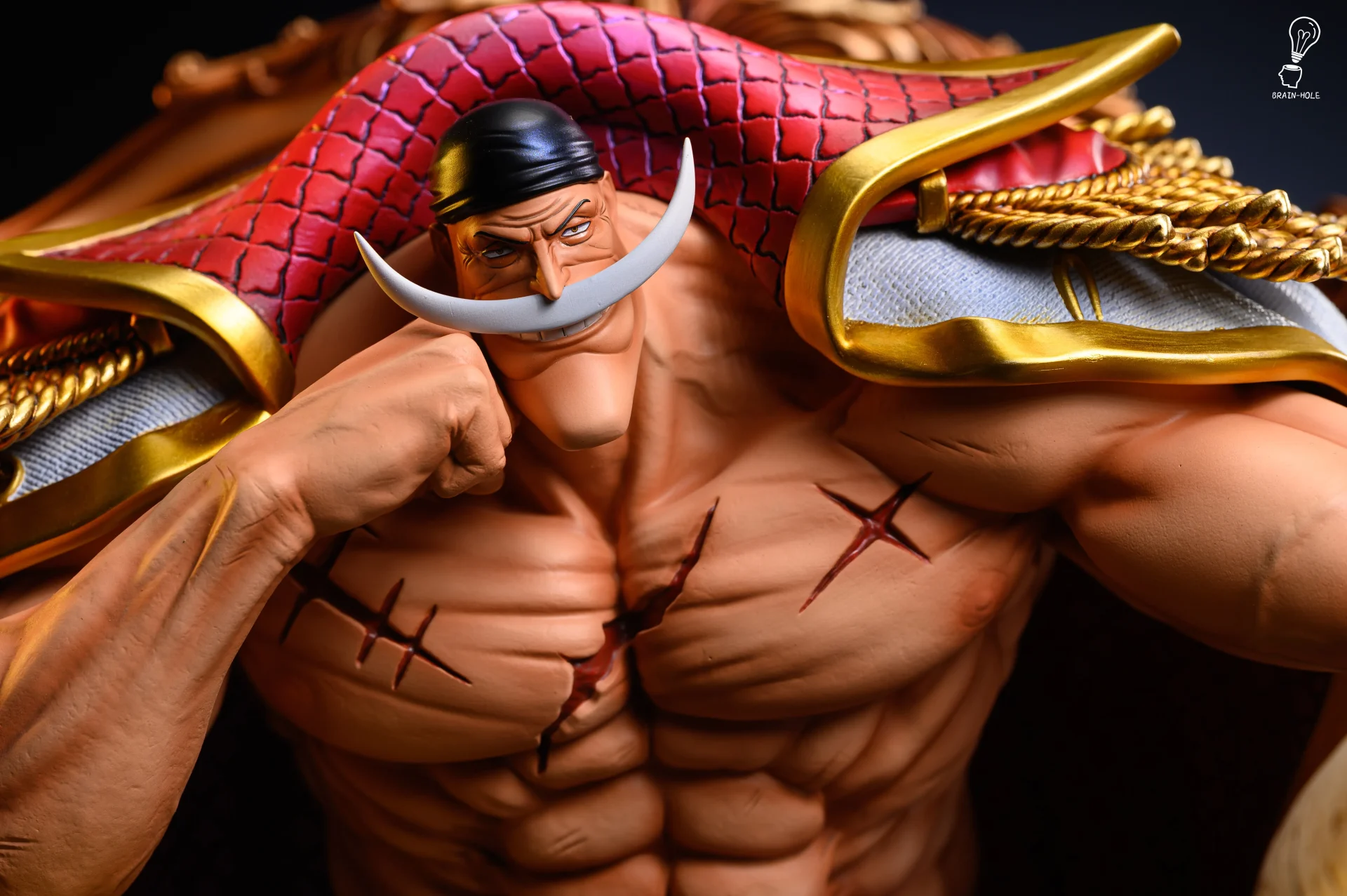 The character's muscular lines are vividly depicted, and the contrast between the scar on his chest and the muscle shading creates a strong sense of layering.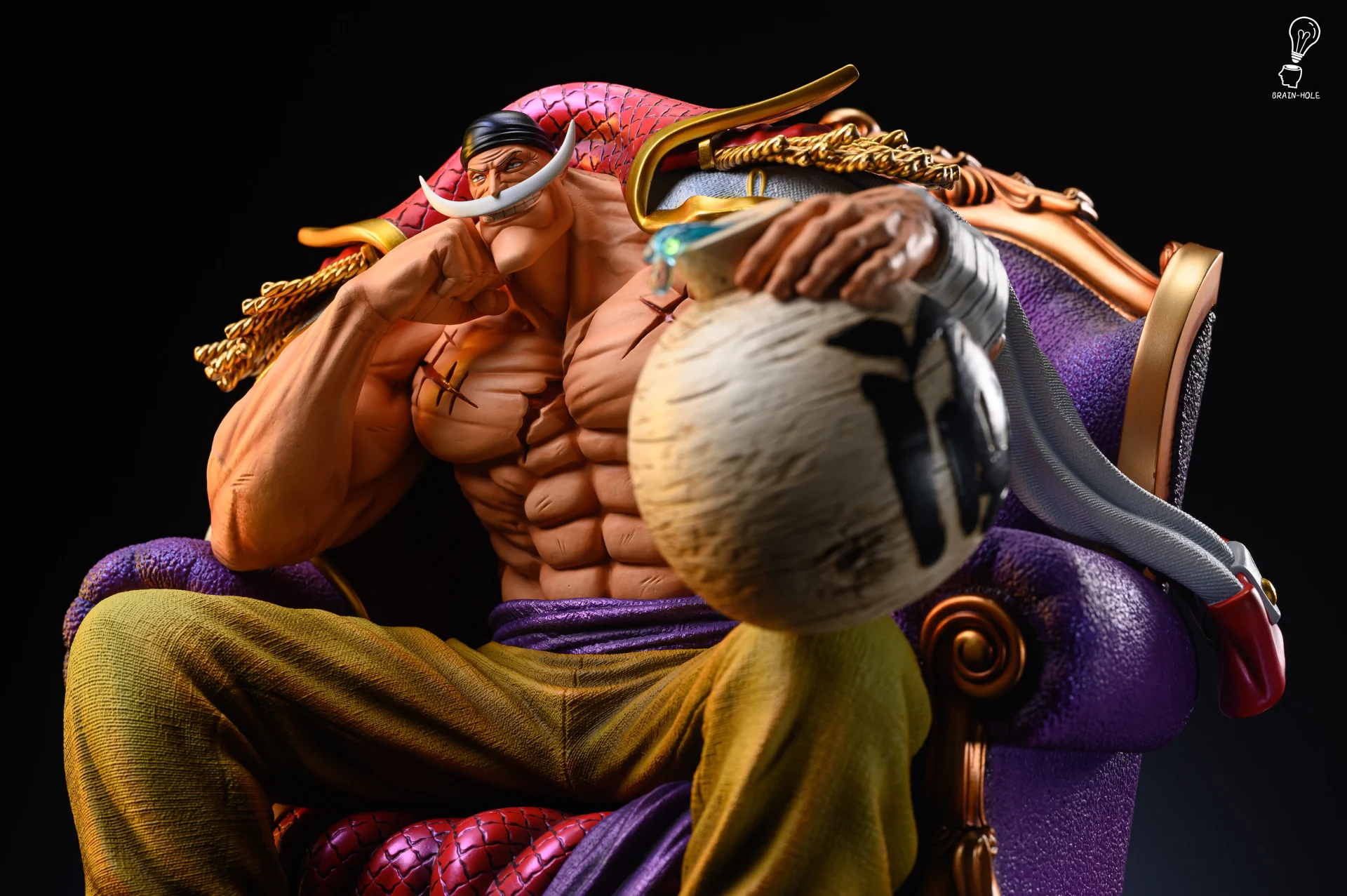 The hands are well crafted, with excellent texture and muscle lines.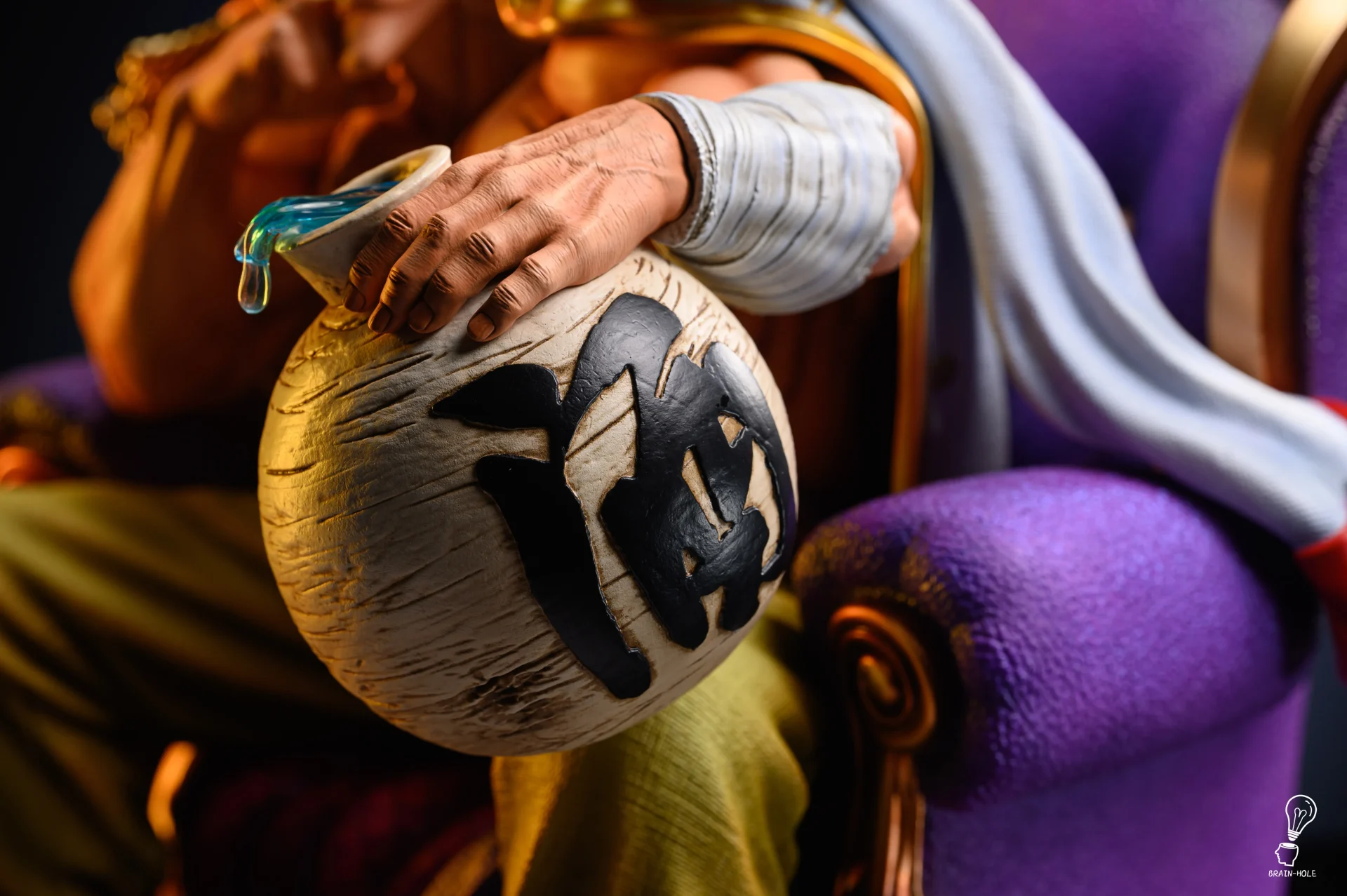 The shadows and colors on the trousers are carefully designed to create a realistic and textured appearance.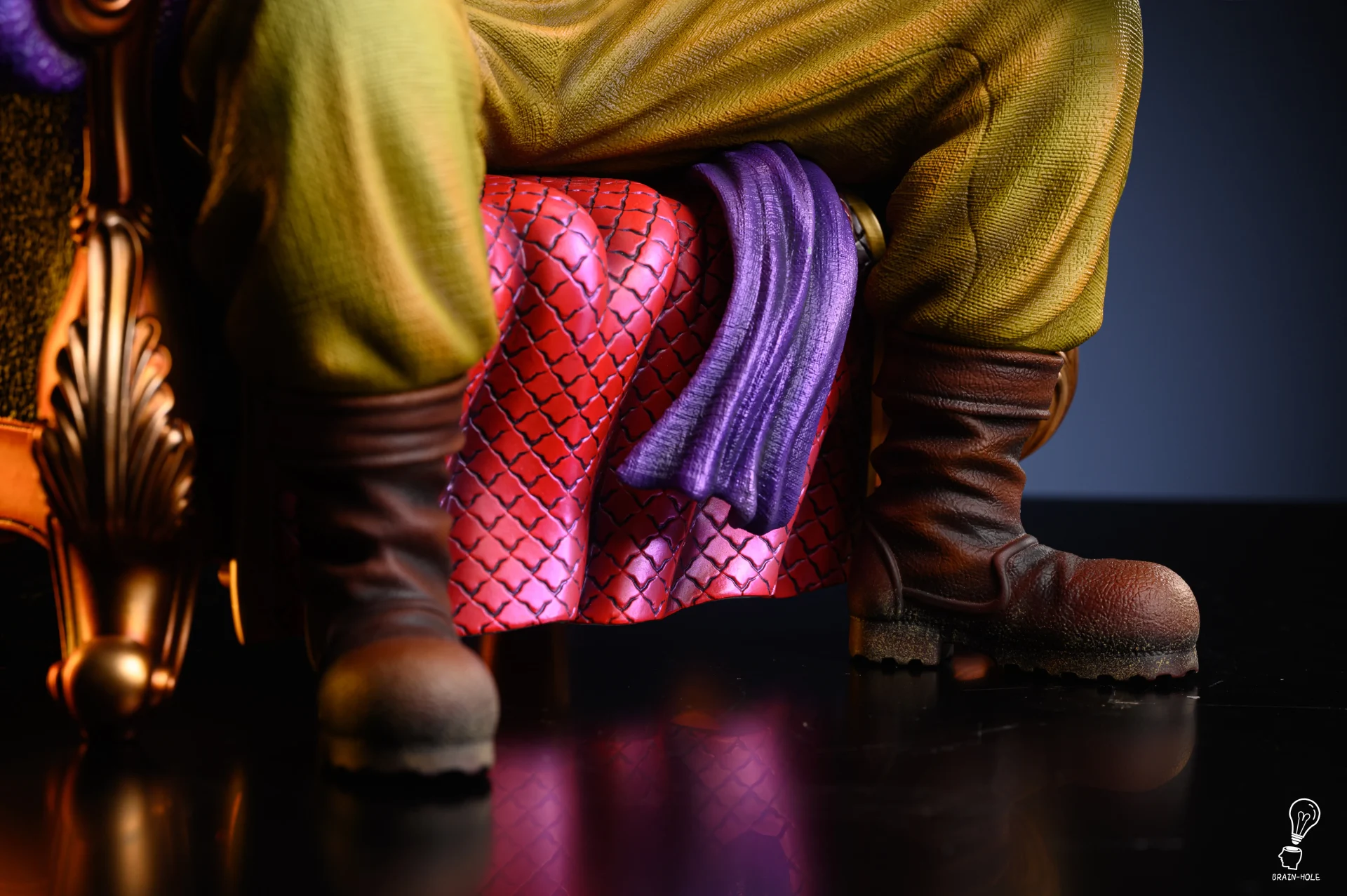 The majority of the chair is painted in purple, while the edges and legs of the chair are copper-brown, creating a harmonious match with the overall statue.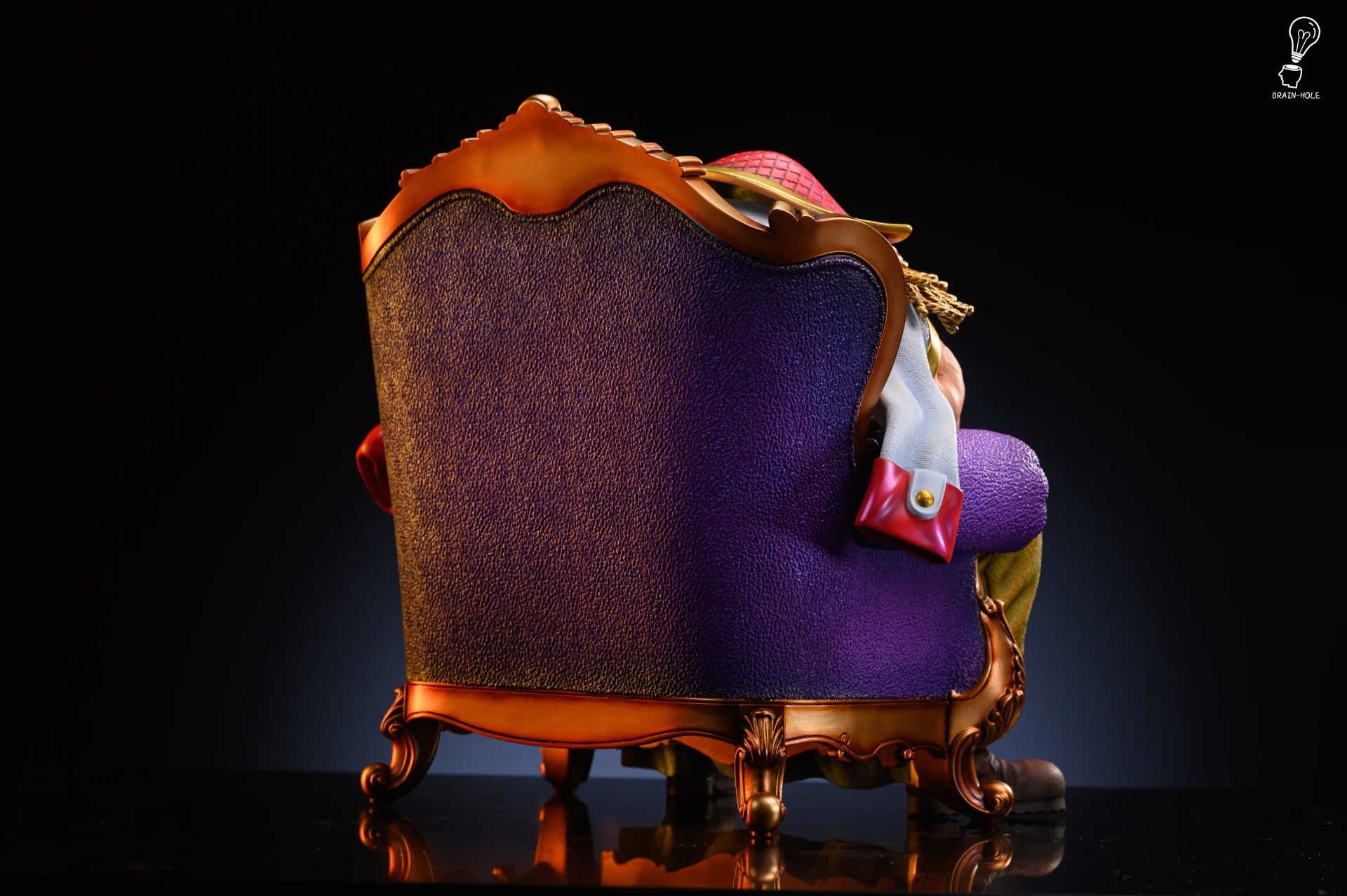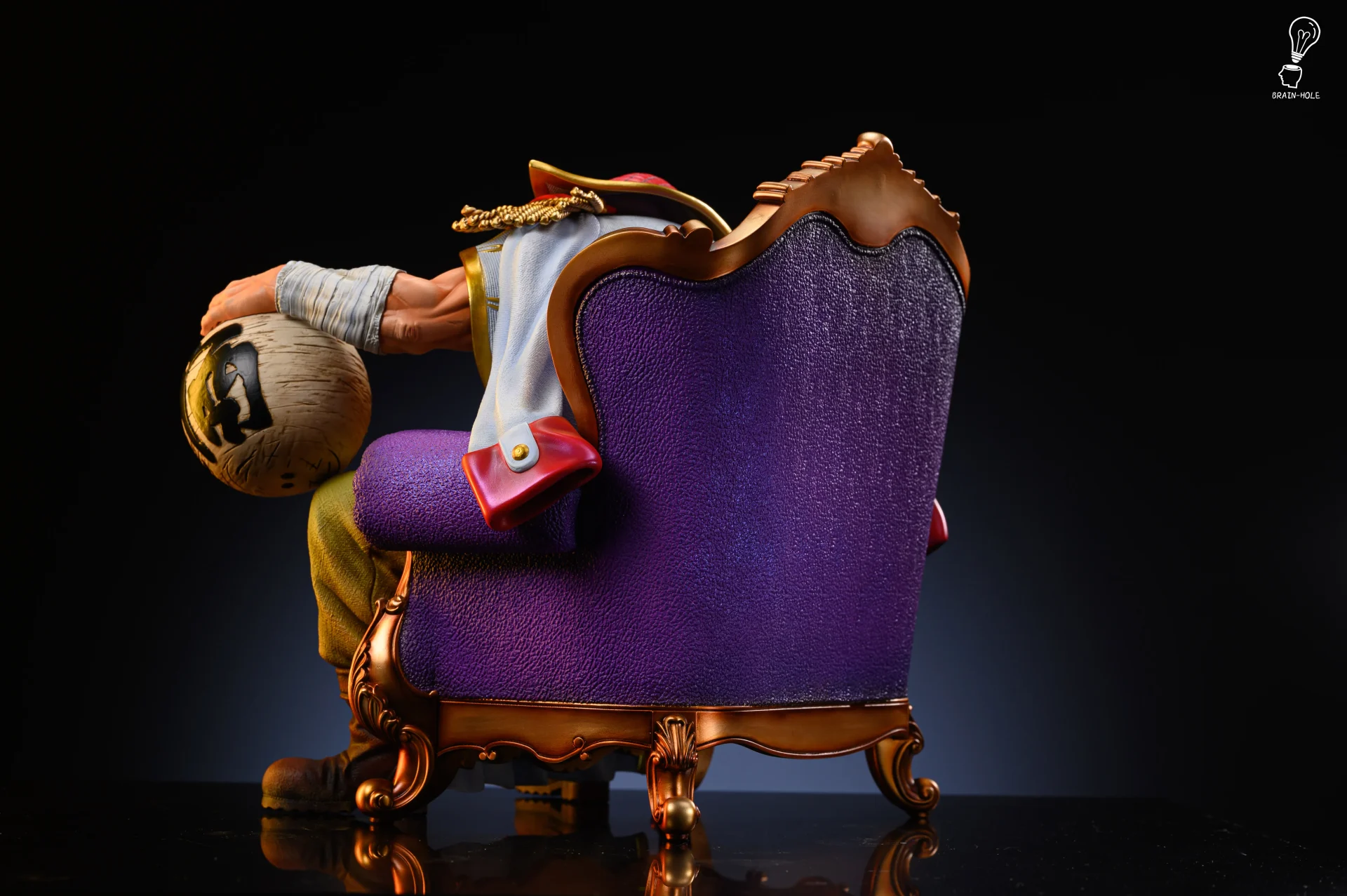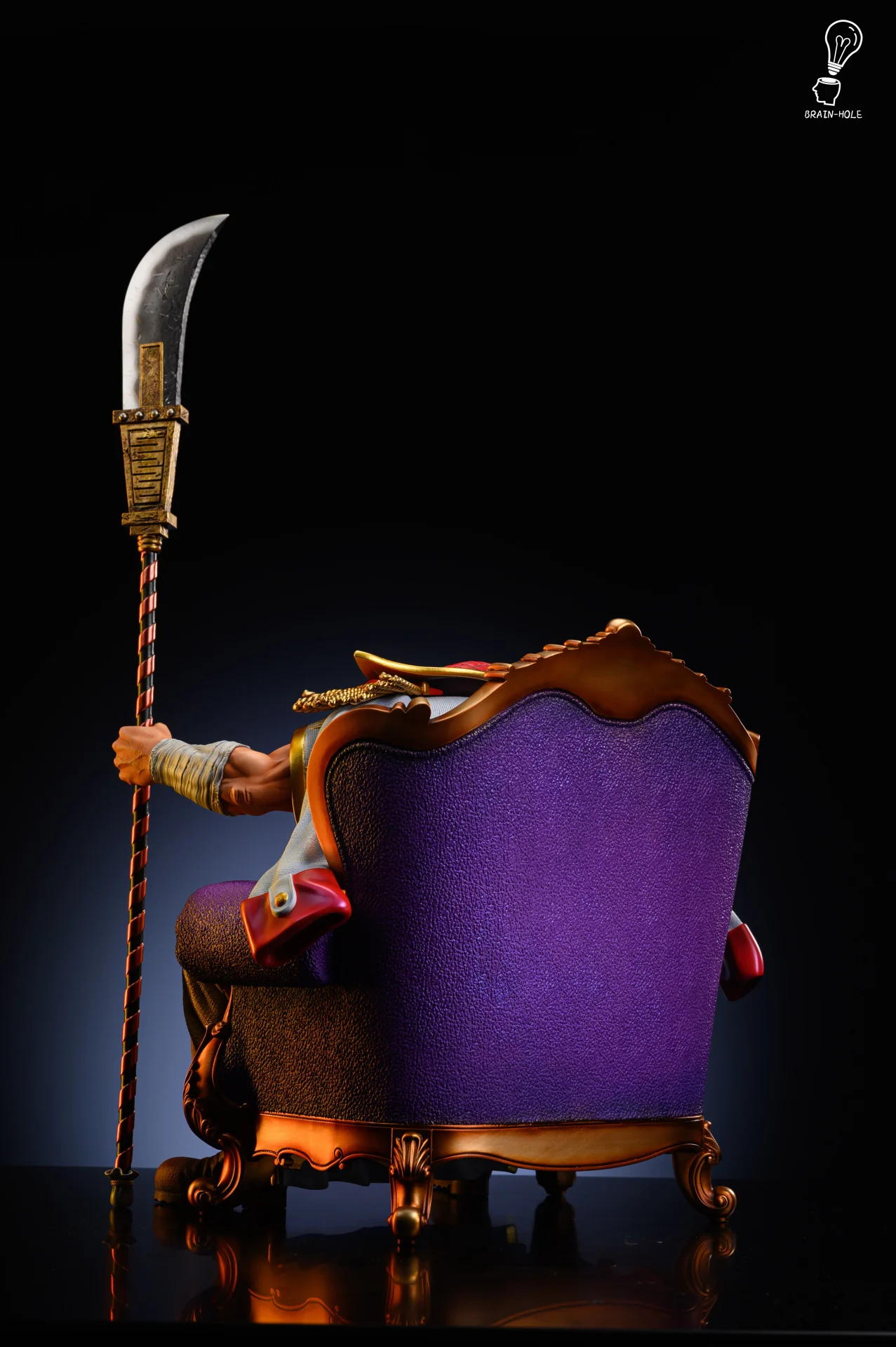 Overall, this is an excellent work of art. For those who are interested, get one quickly!