Reze – R18 Studio
Reze – R18 Studio: After Power, R18 Studio launched a new product for their "Chainsaw Man" lineup.  Introducing next is Bomb Girl, Reze!  It comes with a fabric cheongsam that can be worn and removed directly, as well as two head sculpts and two diorama bases for different posing options!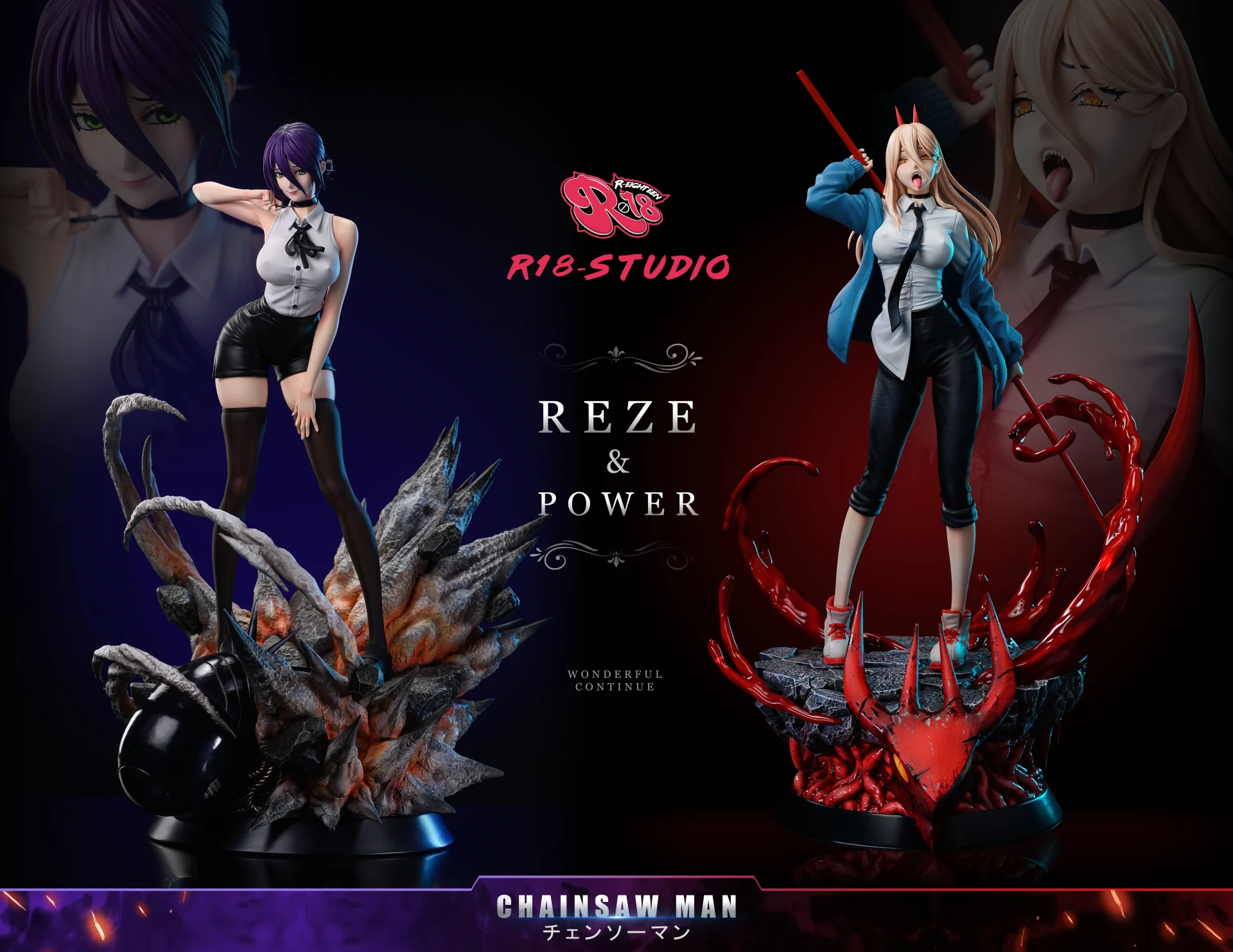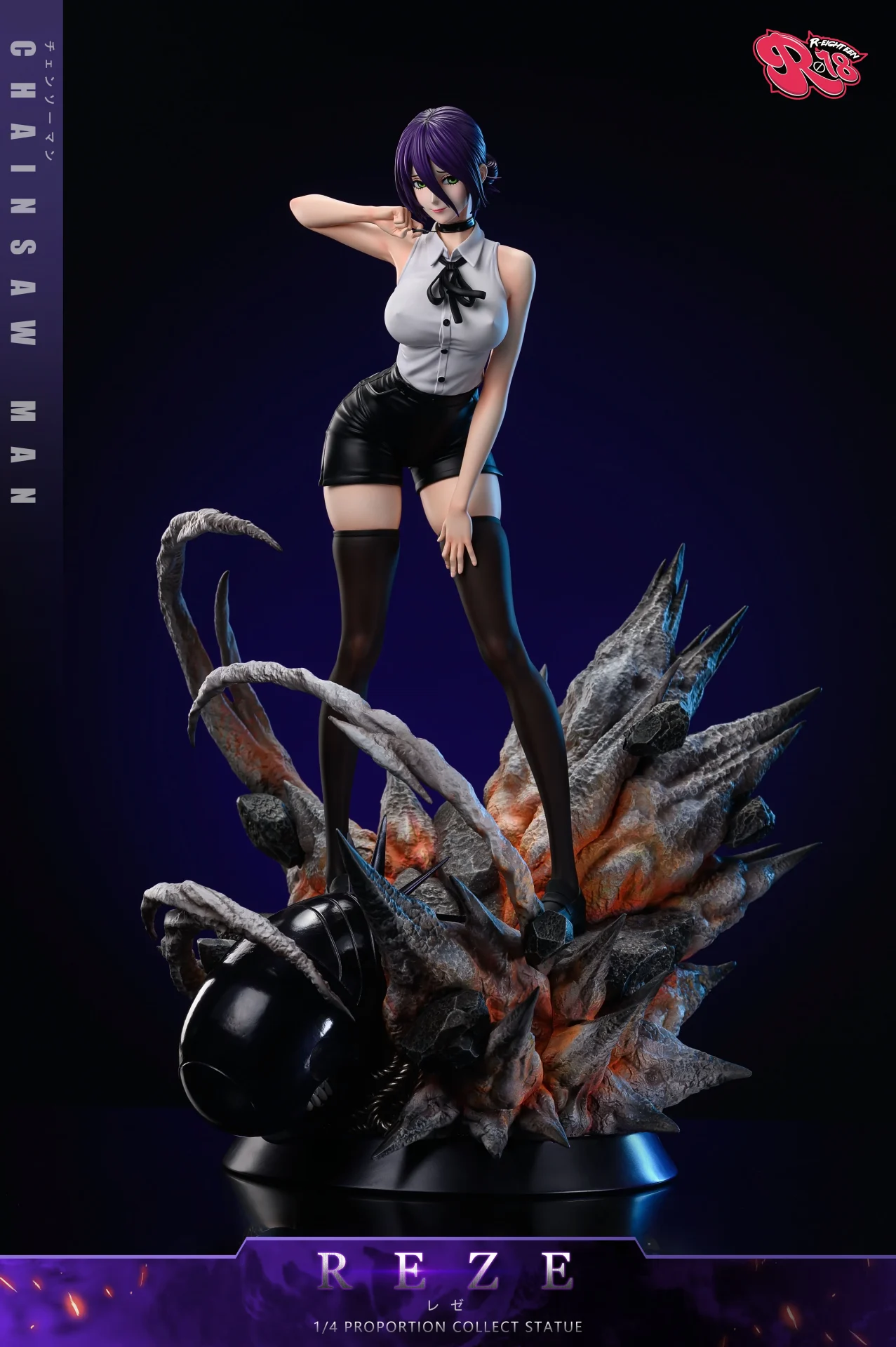 This Reze figure is 1/4 scale and stands at 50.5 centimeters tall. The tight-fitting shirt and shiny leather shorts make her figure sizzling hot. On the base, you can see a huge bomb demon head and an explosive special effects scene.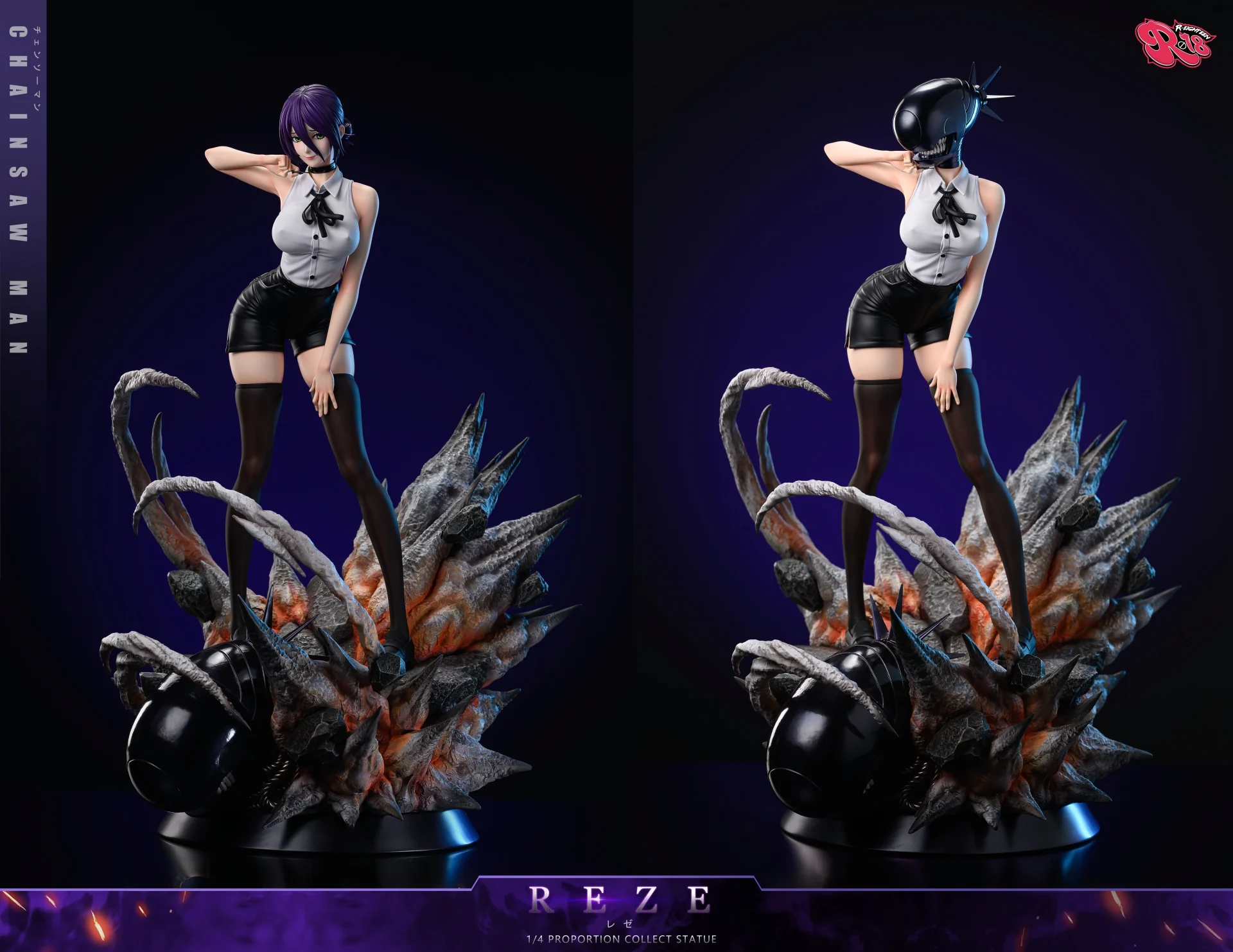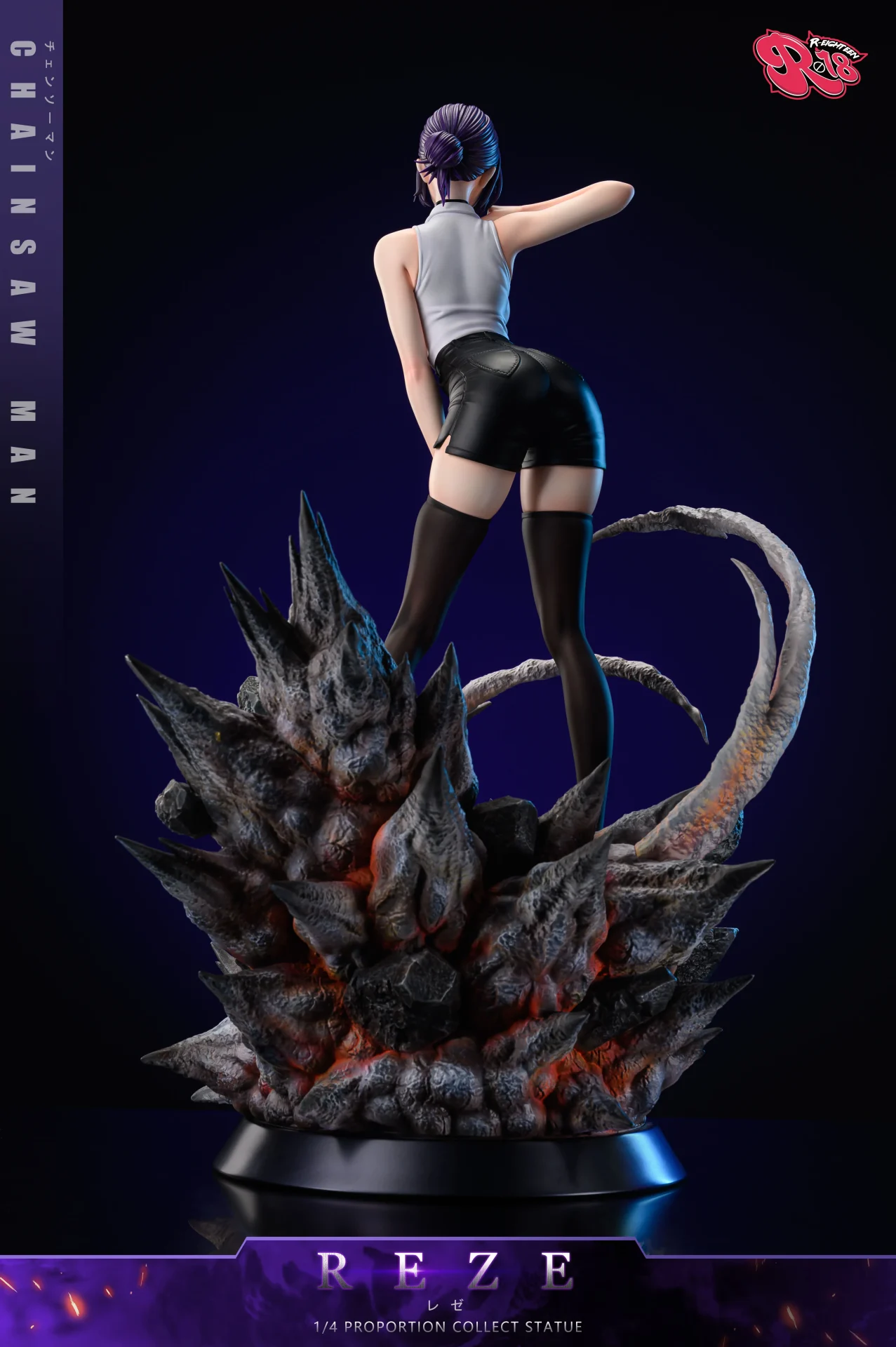 R18 Studio really nailed the proportions of this Reze; her chest and hips look like they could burst at any moment! Her waist curves are outstanding, and the depiction of her thighs in black stockings is quite captivating. She truly embodies the ideal "good woman" in the hearts of fans!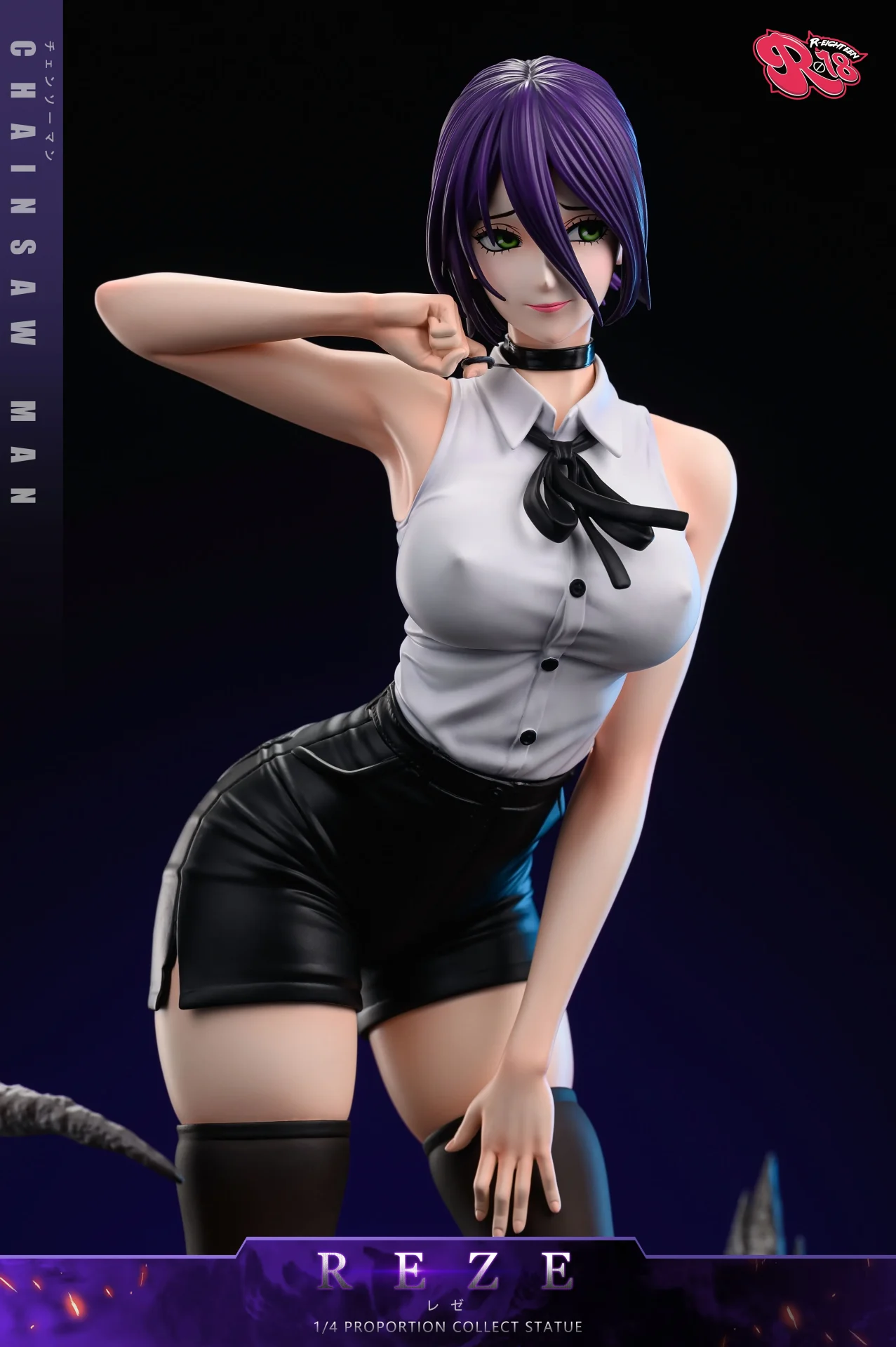 Her slightly furrowed brows and gentle smile exude a unique charm, showcasing a rare mature allure. The style of hanging a noose around her neck is dangerous yet incredibly sexy.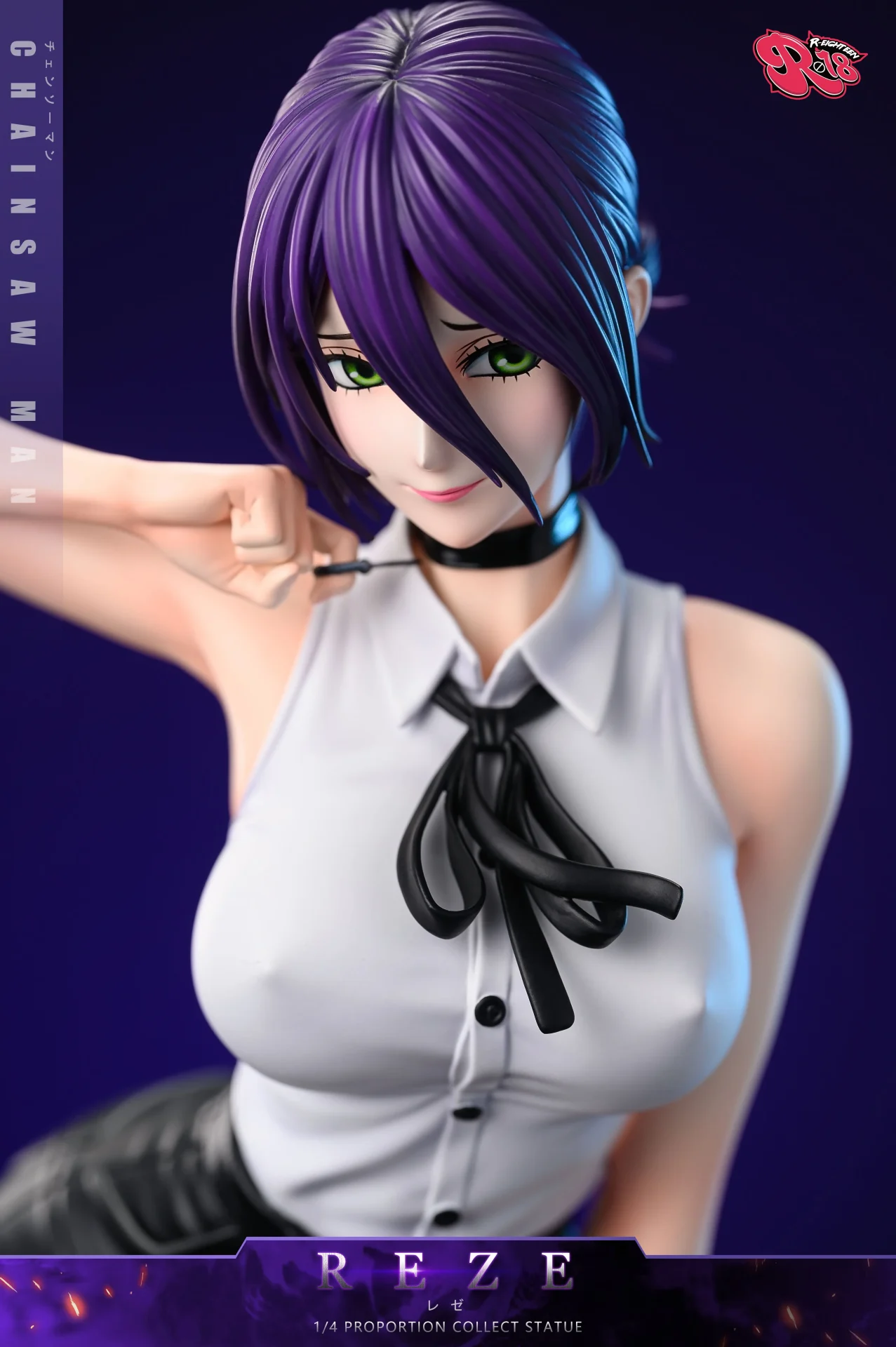 The imposing bomb head in the scene adds a strong impact, and the painted explosion effects are also impressive.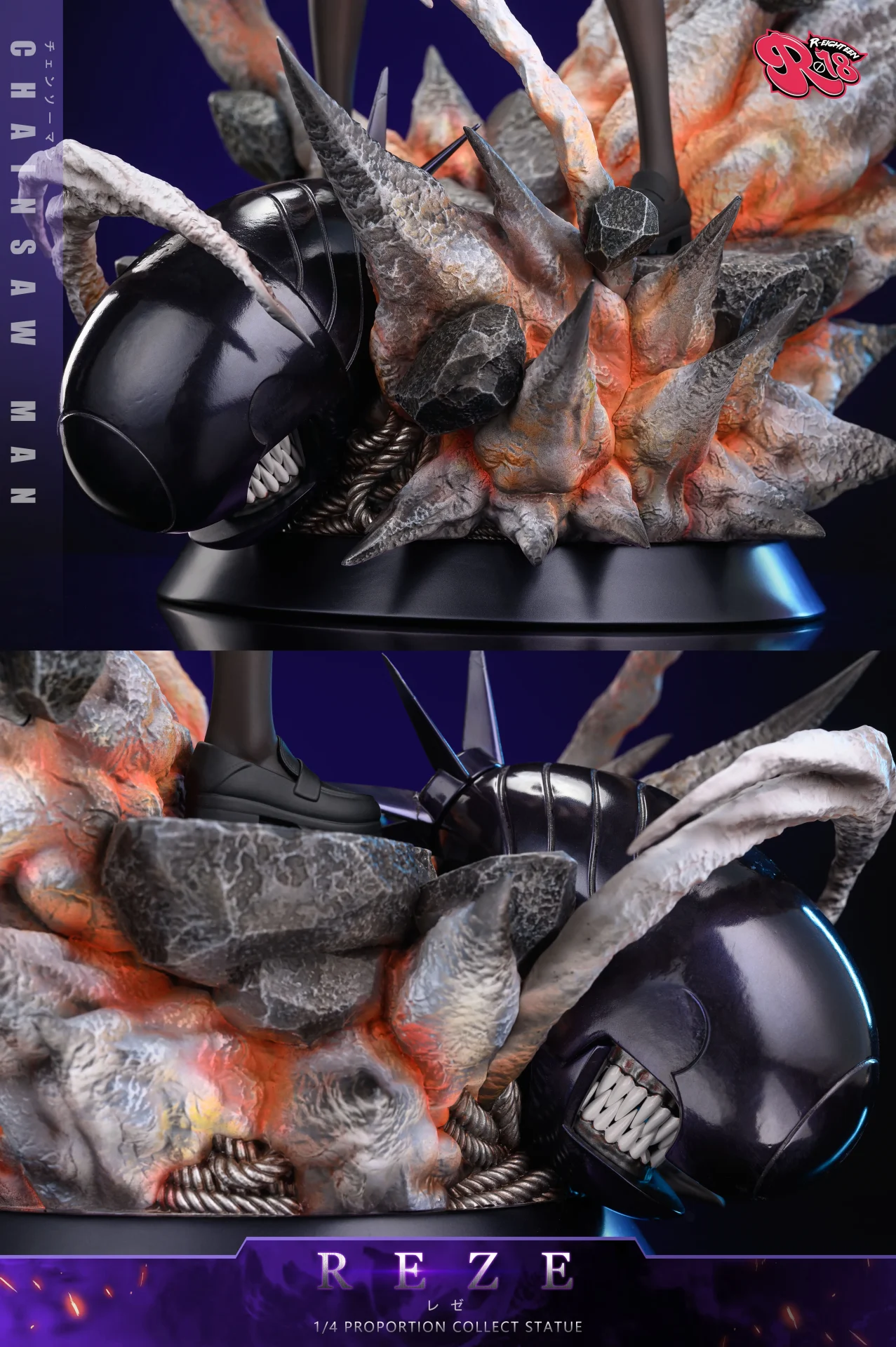 In addition to the regular appearance, this Reze also comes with another cheongsam body. Compared to the black stockings, the cheongsam outlines a different and intriguing beauty of her legs, making people curious to explore the details.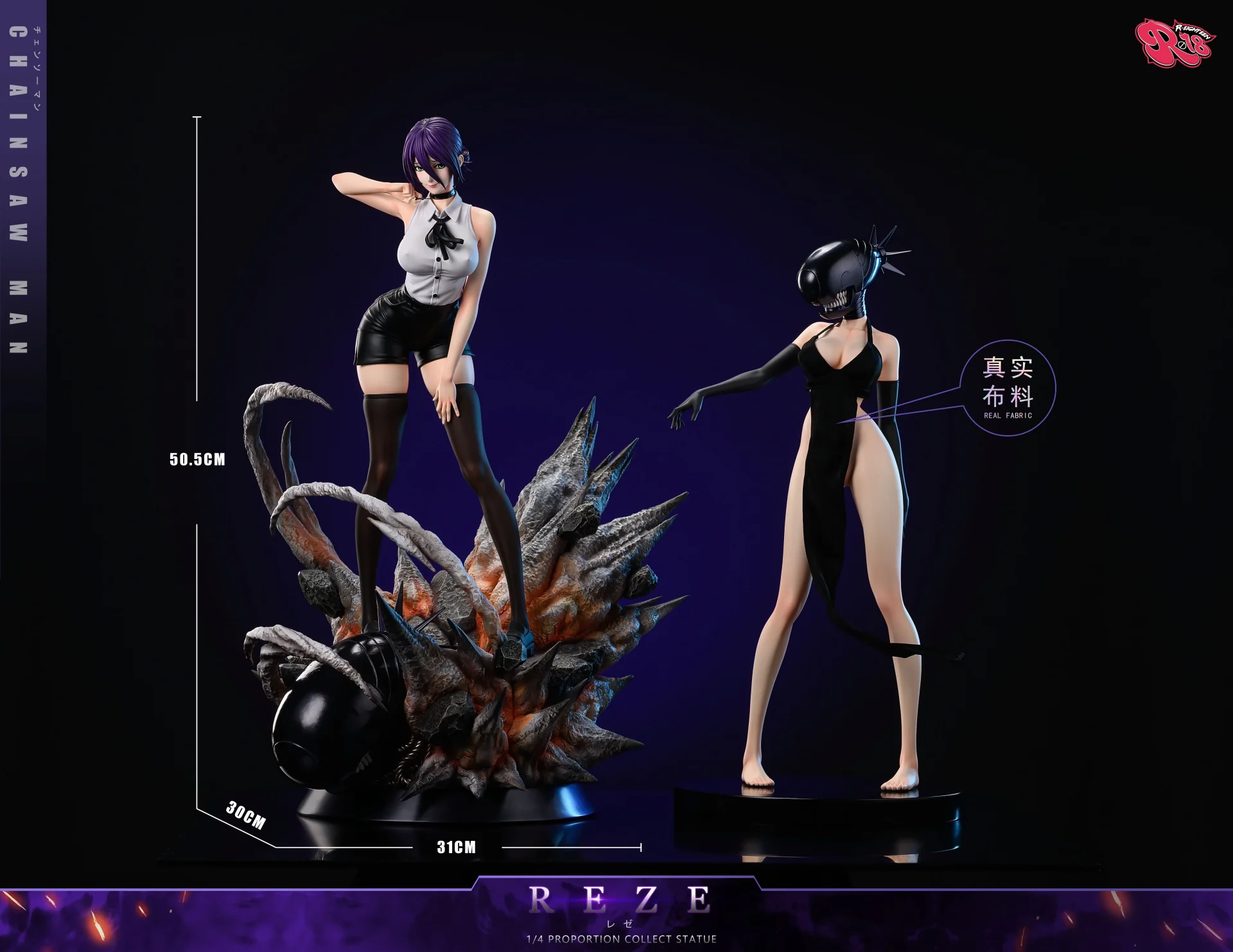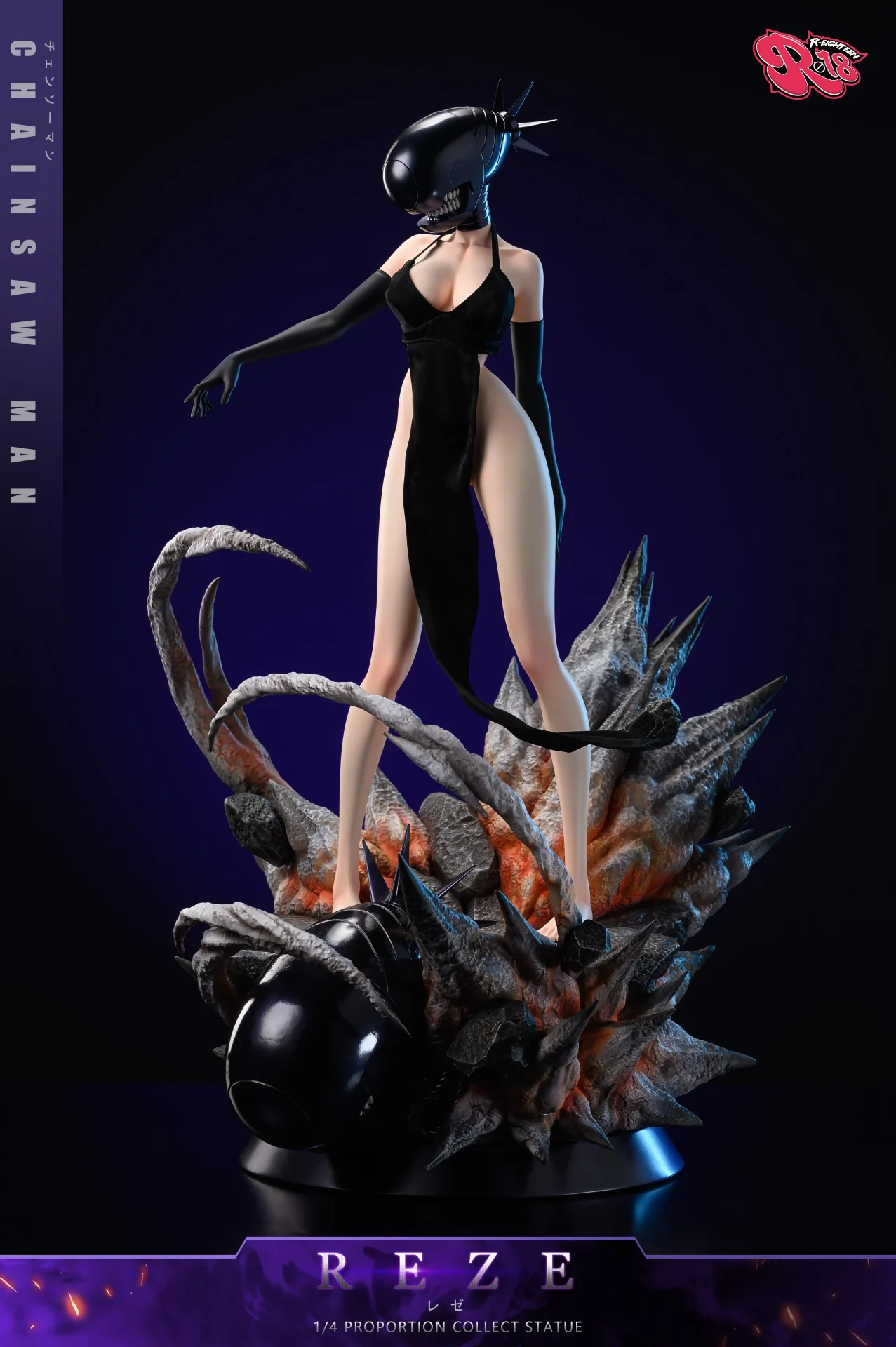 The bomb demon head sculpt of the cheongsam body can be swapped with the regular face, adding a certain level of playability to this figure.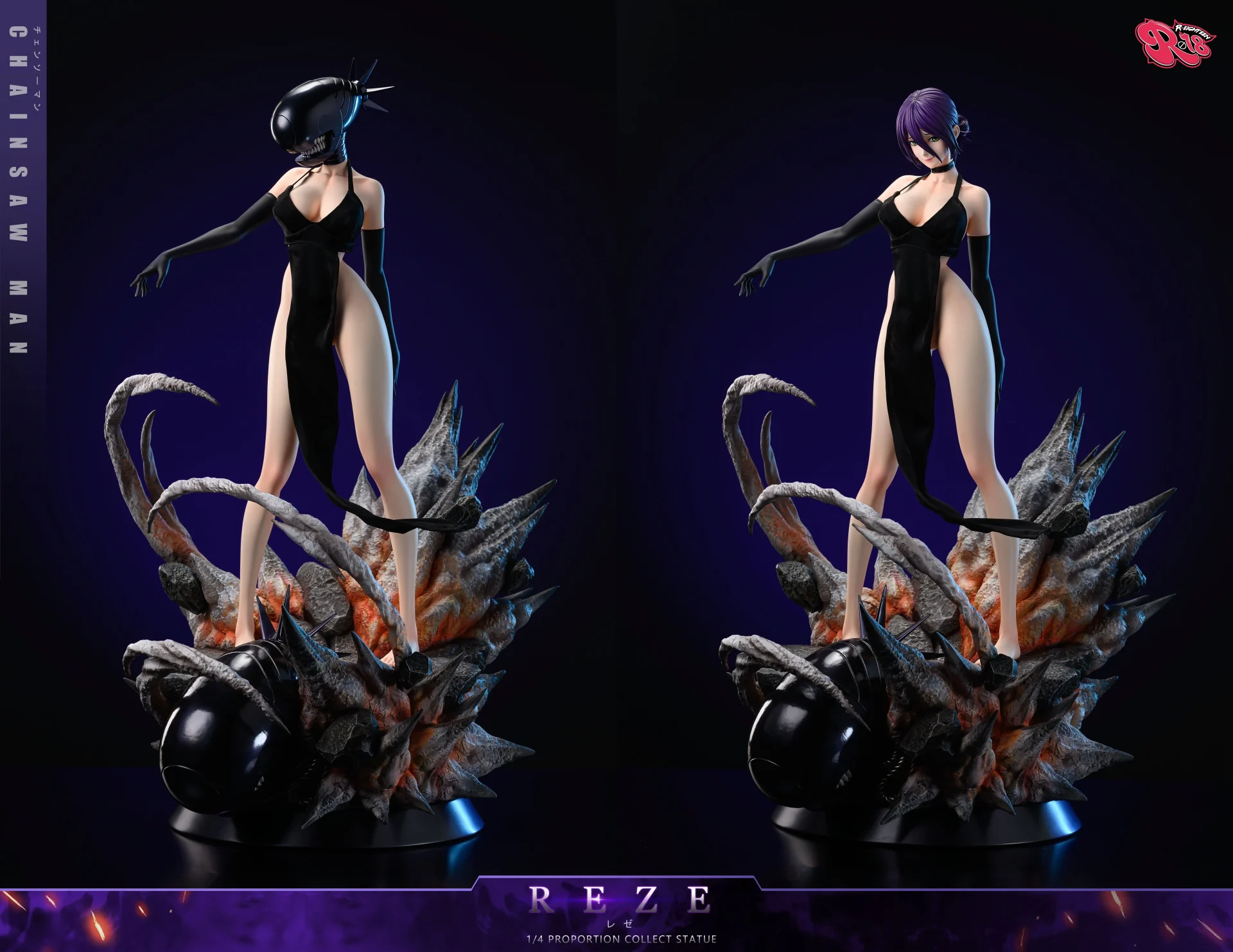 With the cheongsam removed, her slender and graceful naked body, combined with the black stocking gloves and demon head sculpt, creates a sexy and bizarre look that really appeals to a lot of fans!
Click here for news on other exciting Chainsaw Man products!