After Ash Ketchum, EGG's Pokémon Trainer series launched its second wave of products last week featuring Blue's new designs! The artwork features five Pokemon, including Arcanine, Blastoise, Nidoking, Espeon, and Scizor, creating an incredibly stunning lineup.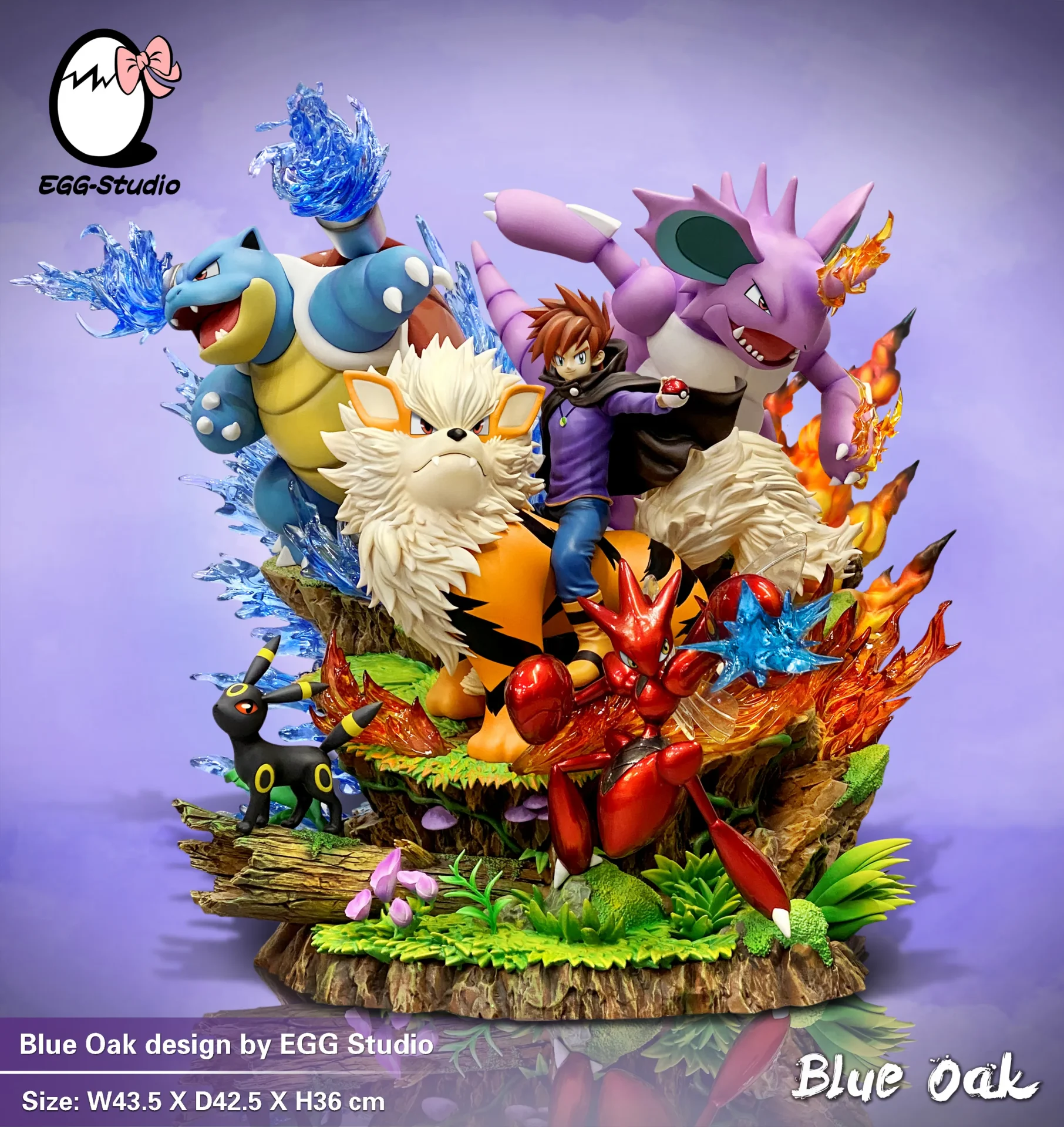 This statue is 36 centimeters tall. Compared to his rival and close friend Ash Ketchum, the Pokemon owned by Blue in this series mainly consist of powerful ground-type characters with large physiques, creating a visually impactful lineup.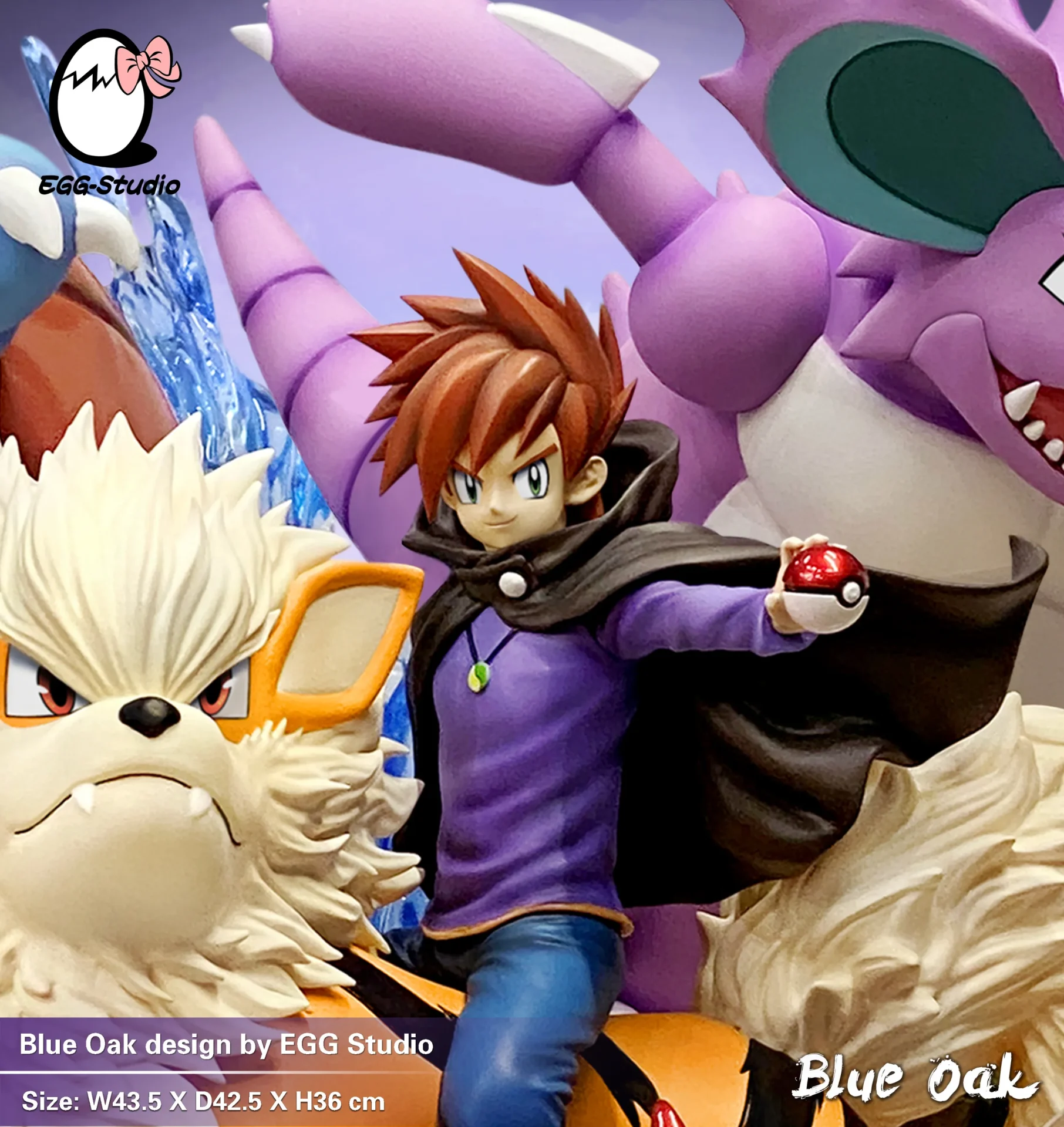 Blue is sitting on Arcanine's back, wearing a cape and holding a Pokeball in his hand. He looks imposing with a determined gaze and a confident smile on his lips, displaying absolute self-assurance in his own abilities.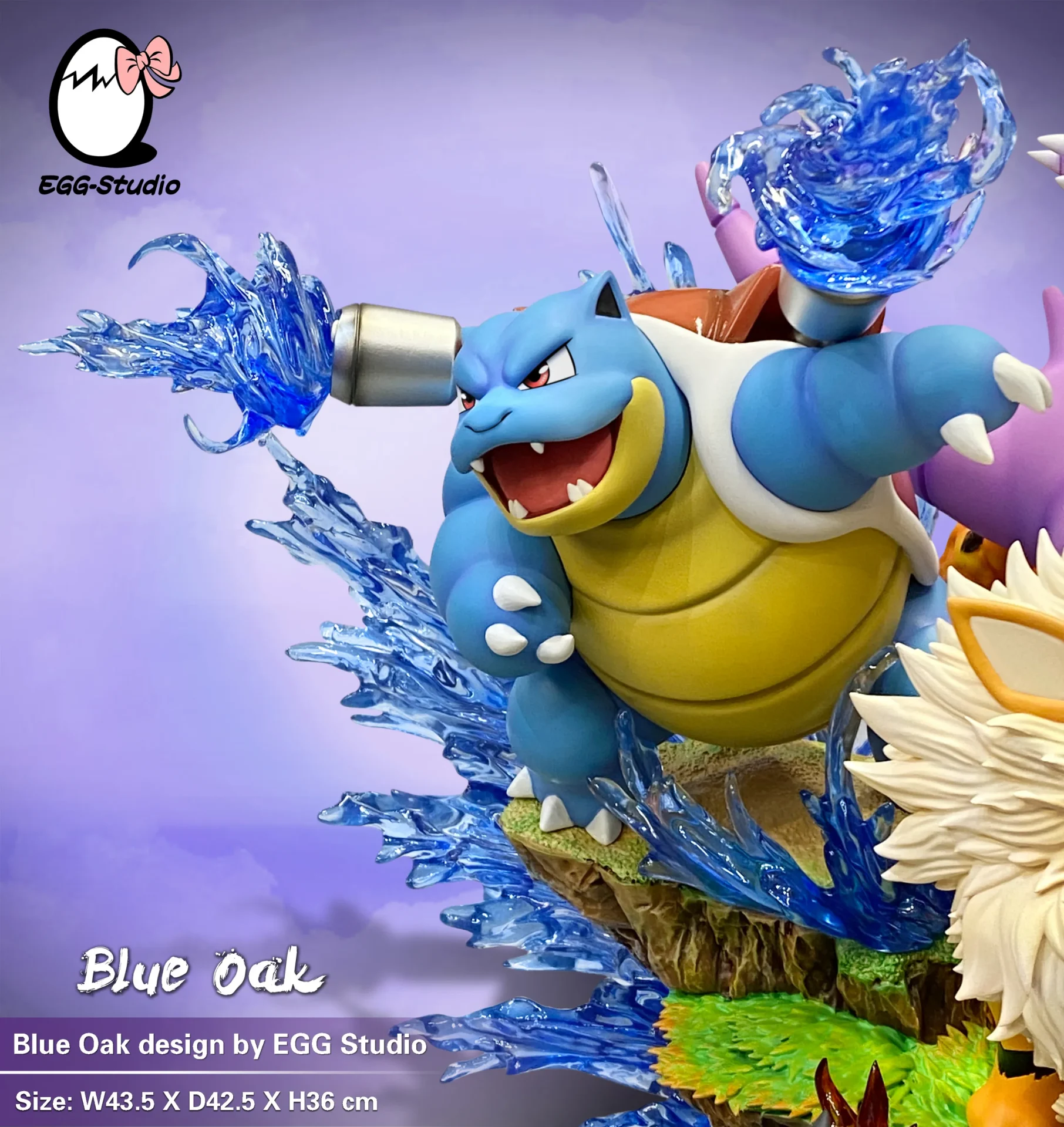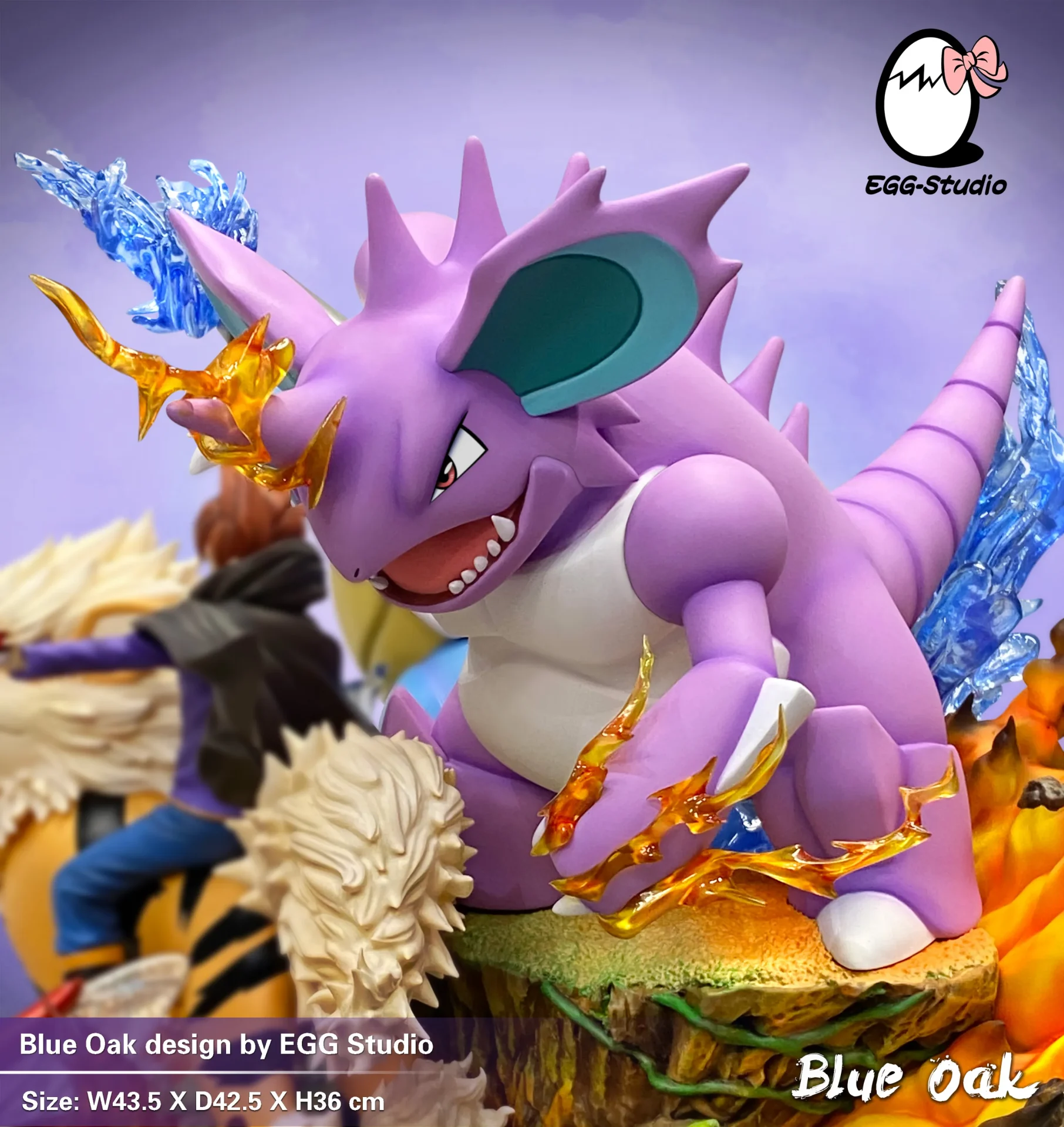 Behind Blue, the massive Blastoise and Nidoking stand guard on either side, like the "Humpty Dumpty" duo. Together with Arcanine in the center, they form a sturdy and stable inverted triangle composition.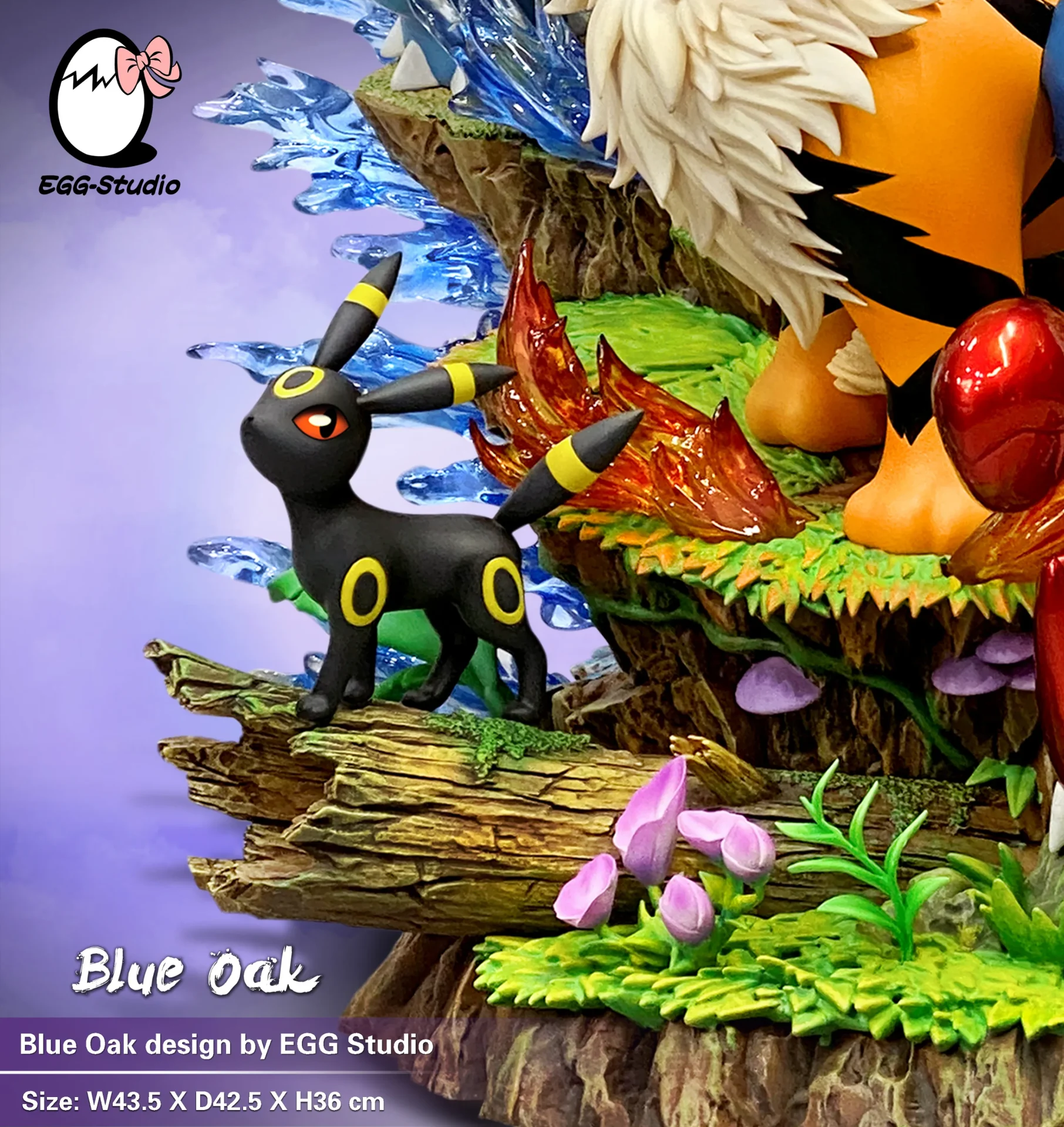 Blue's Espeon may have a small build, but its strength should not be underestimated. It is an agile Pokemon that excels in evading enemy attacks with its graceful movements.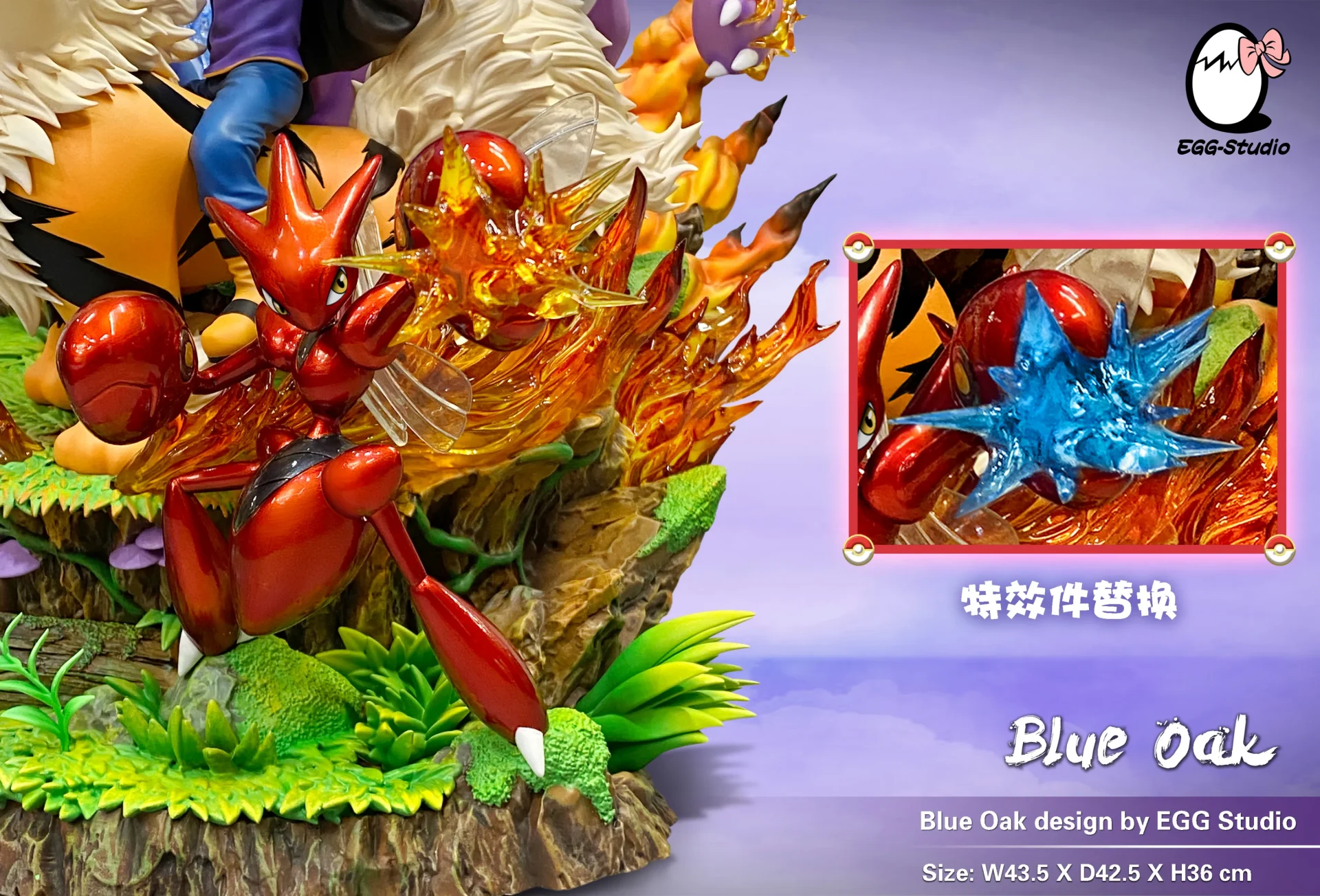 Blue's Scizor is a well-balanced combination of speed and power. It has a proven track record of defeating opponents in battles, having taken down Wigglytuff and Muk in his Silver Conference match against Ash before ultimately losing to Charizard's flames. This Scizor statue even comes with blue special effects parts that can be easily swapped out for display.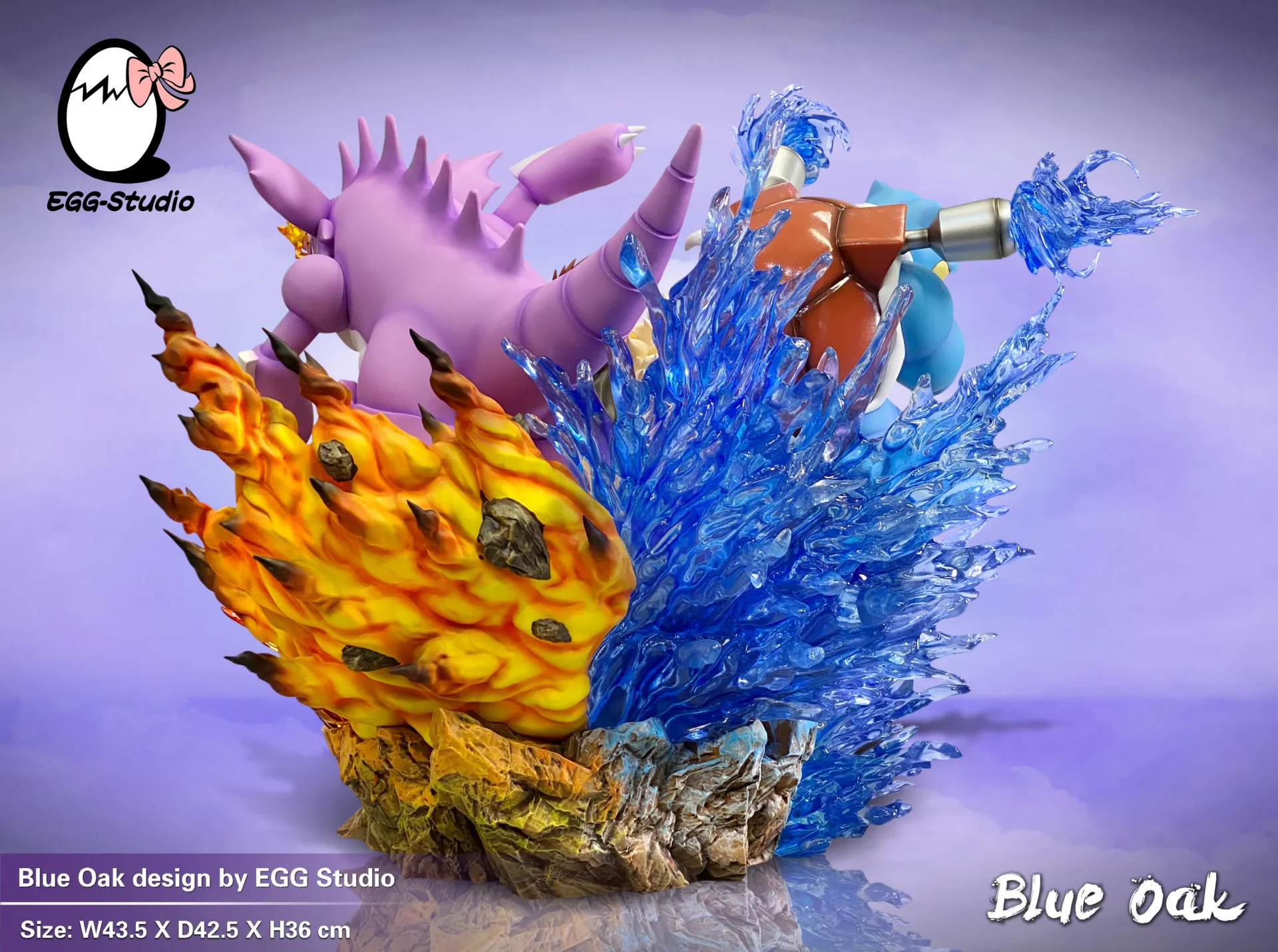 The background features a clash of impactful flames and waves. The two effect parts are detachable, so if the depth of the display case is insufficient, they can be left uninstalled.