Elysia – MOXI Studio
Elysia – MOXI Studio: Elysia, a character in "Honkai Impact 3rd" and its derivative works, is one of the thirteen Infallible Apostles of the organization Anti-Entropy in the First Civilization Era. She is ranked "II" and imprinted as "True Self." She claims to be the thirteenth lawgiver of the First Civilization Era, but she is actually the earliest "lawgiver of humanity" born into the world, also known as the "Lawgiver of Origins."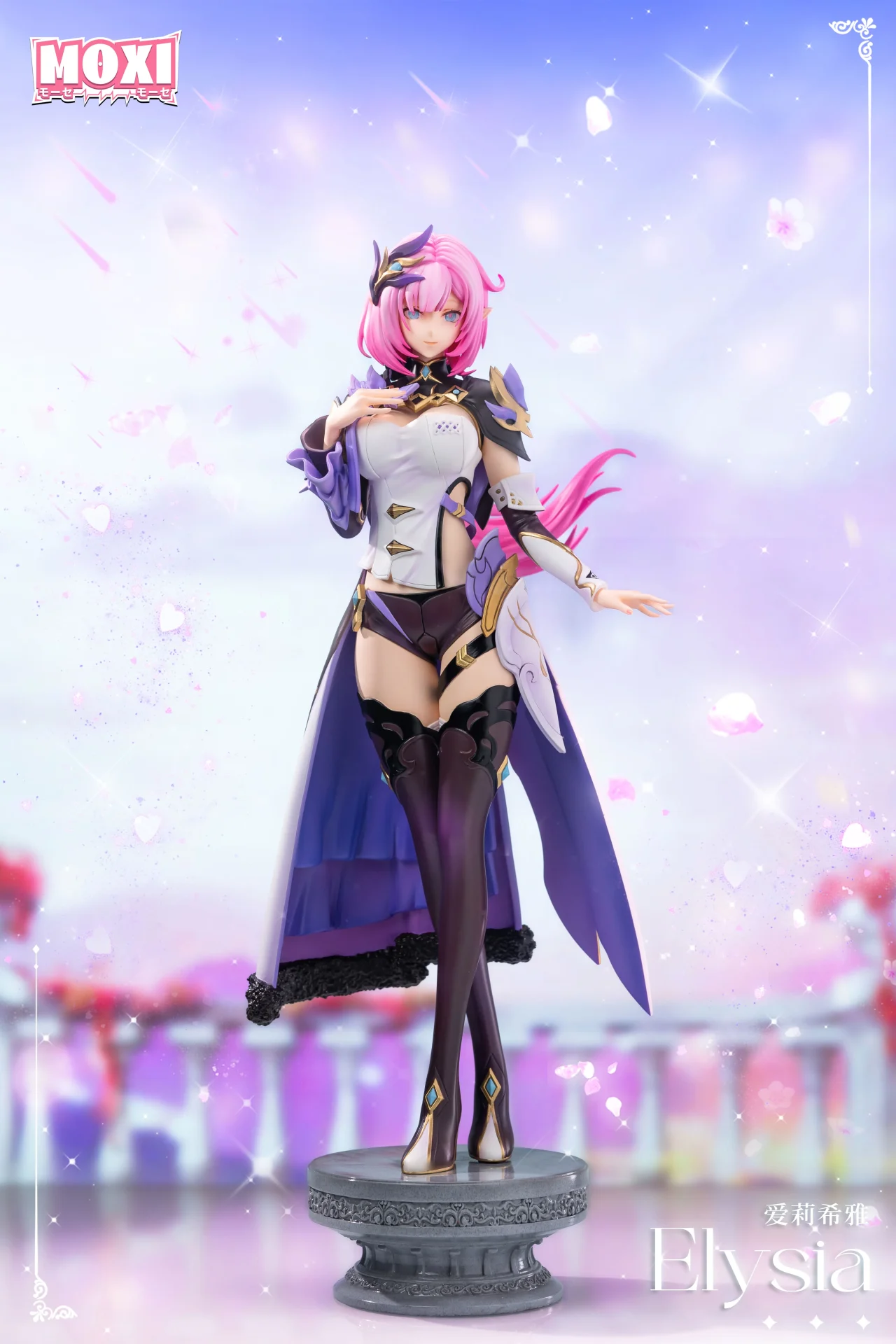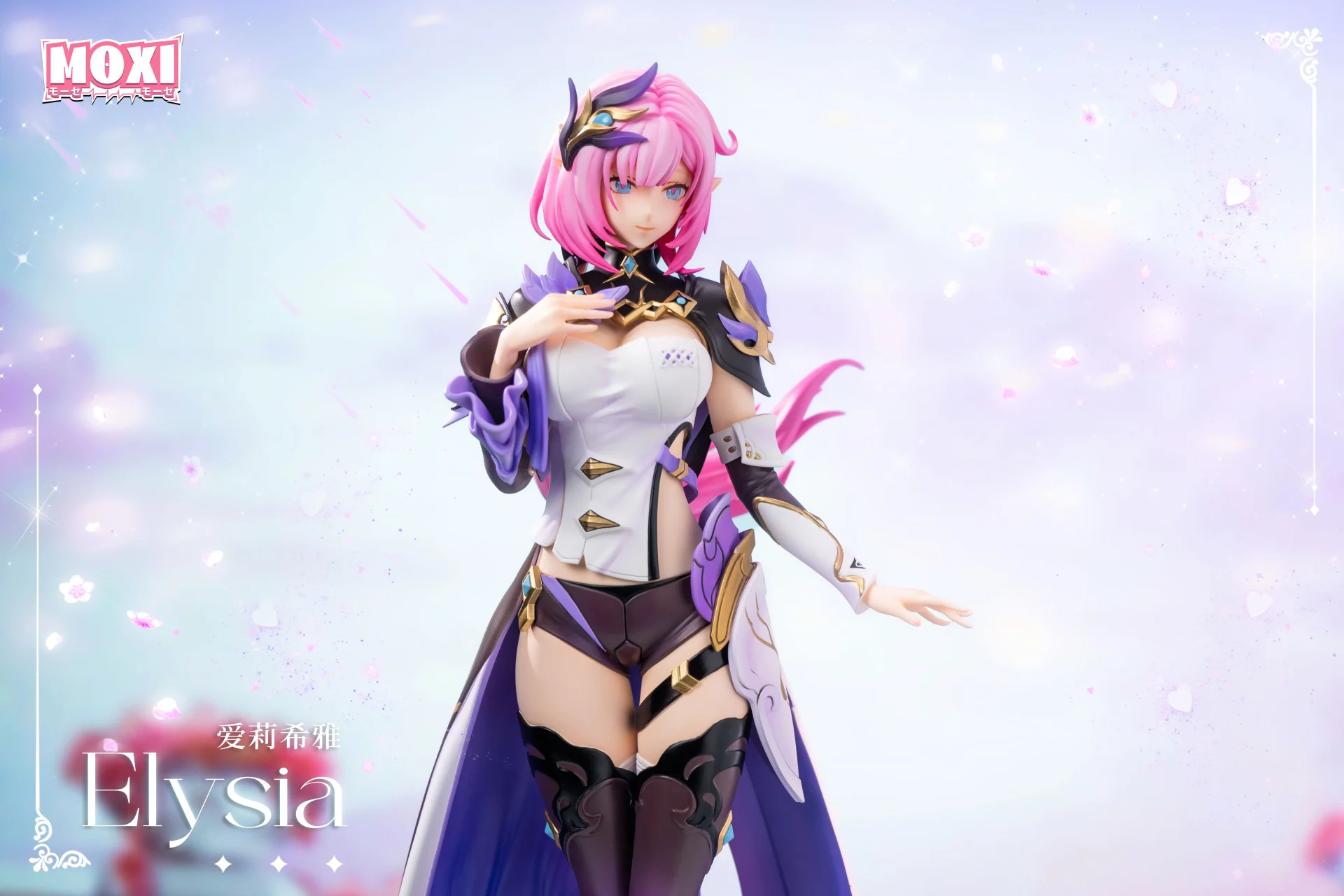 The pink hair that catches the eye is painted with a gradient, and the clear and watery eyes are also very beautiful. The shaded painting on the skin looks very good, as if the surging waves are about to emerge.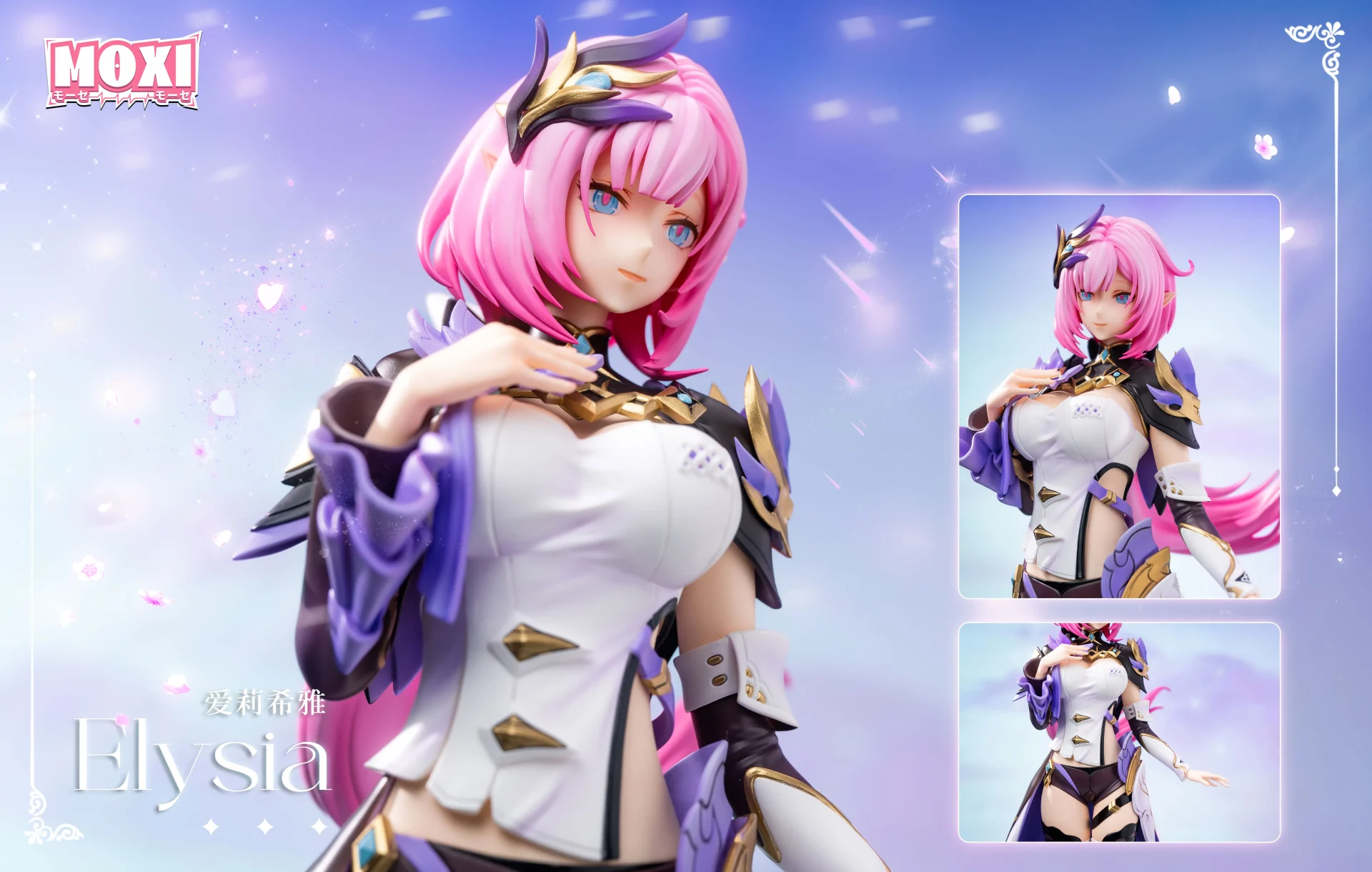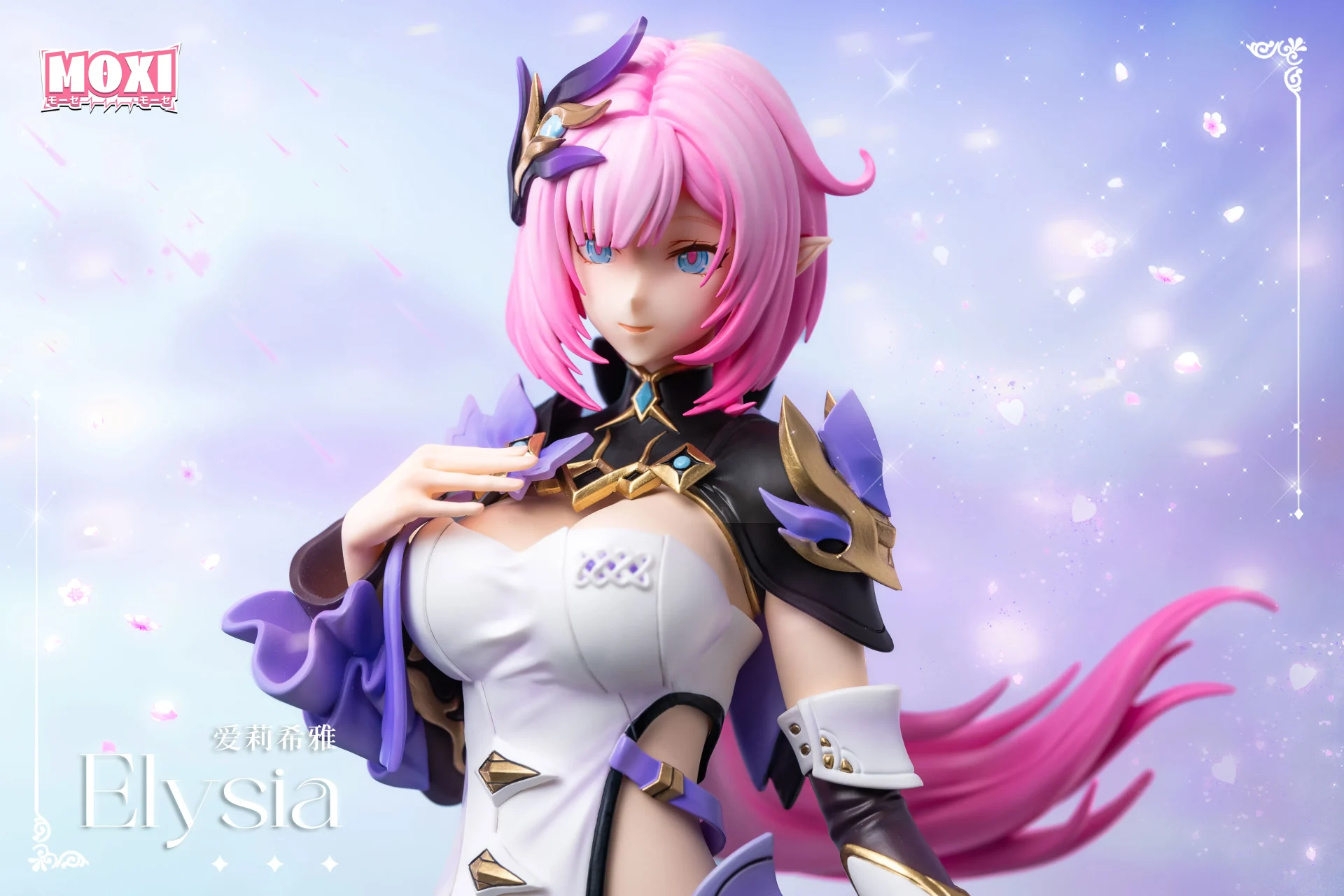 The facial details, including the hairstyle, follow the game's design very well. The hand's sculpting is excellent, and the portrayal of the gaps between the fingers and the muscle lines is very accurate.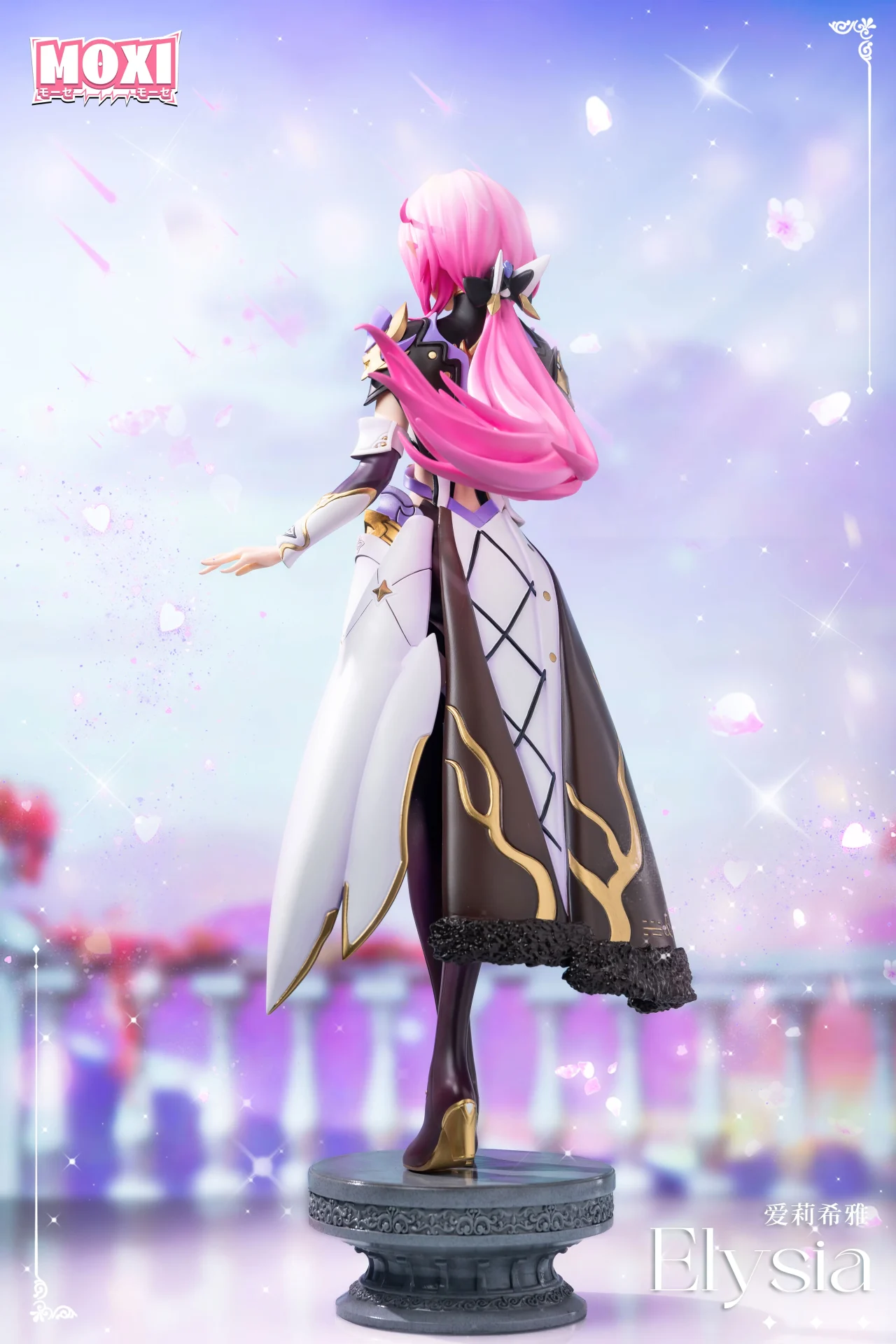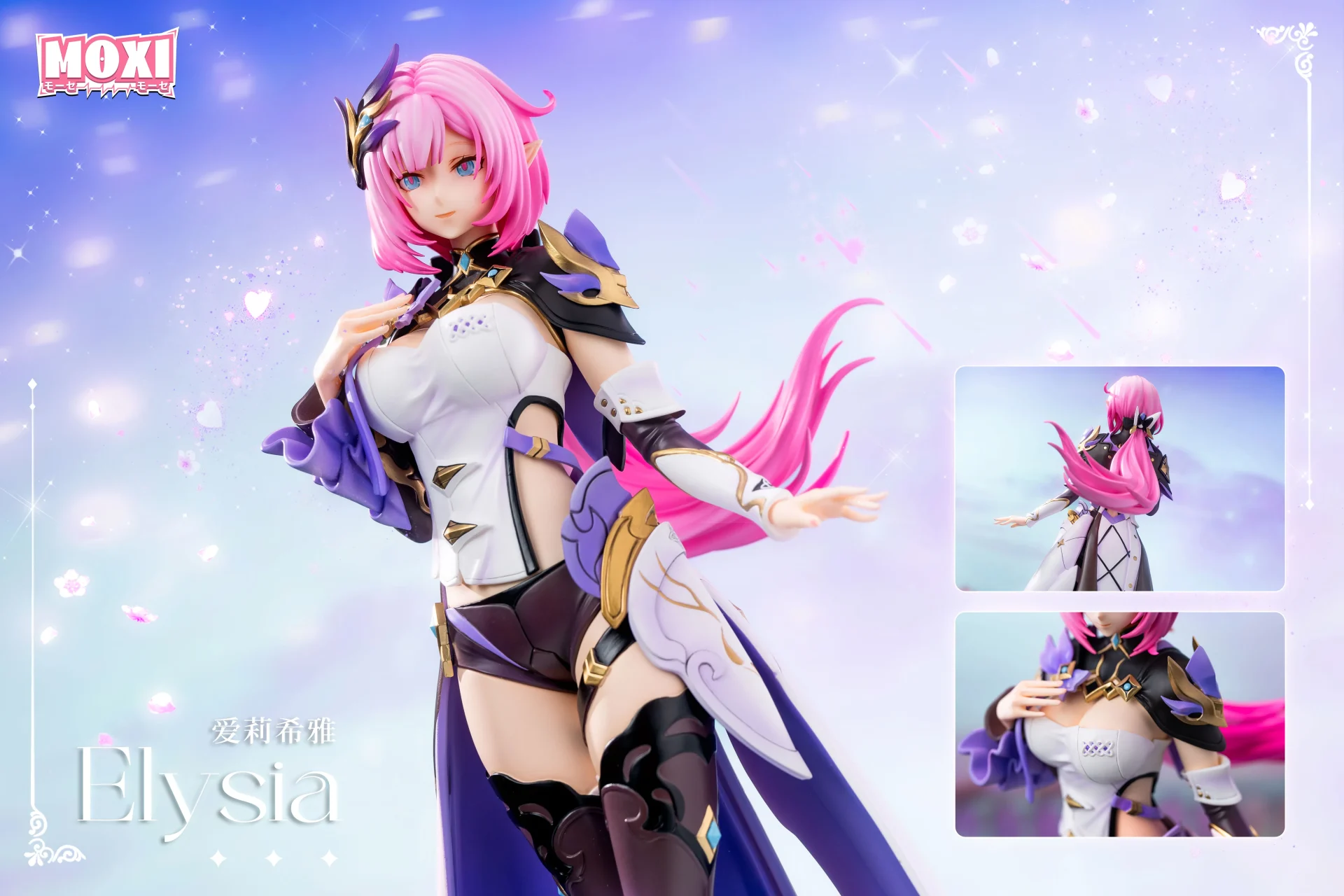 The abdominal area not only has the treatment of stretching the muscle lines but also has the detail of skin texture. The bright white clothing also depicts the texture of folds and the vibrant colors of the decorations on the clothing.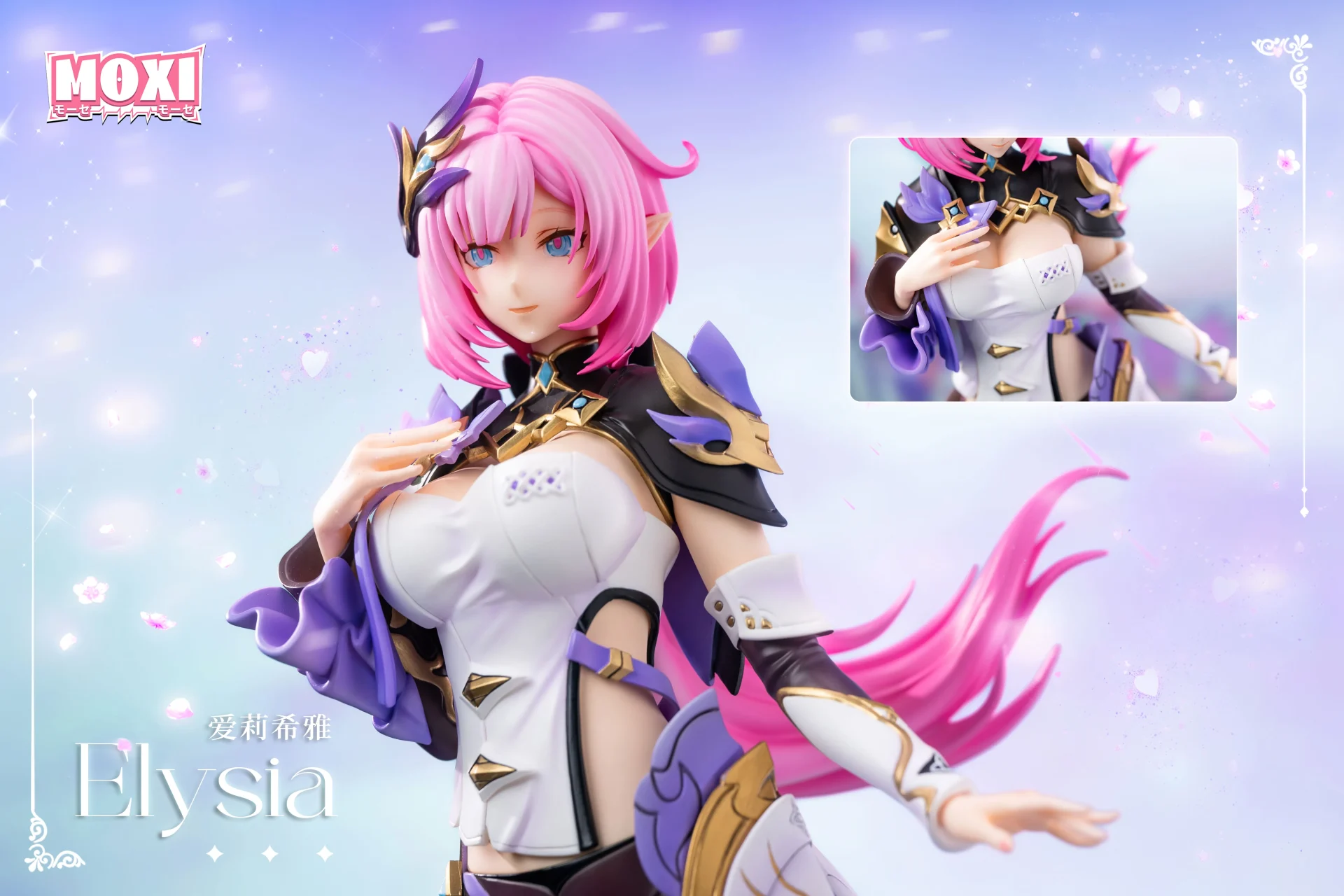 The muscle lines are very full and aesthetically pleasing! The painting on the chest reflects a good sense of layering. The surface of the skirt not only depicts the details of folds but also has excellent layering in the skirt section, and it is treated with a gradient painting.