Eren Yeager – ZaoHua Studio
Eren Yeager – ZaoHua Studio: Eren Yeager, a character from the Japanese manga "Attack on Titan" and its derivatives. He was the No. 5 graduate of the 104th Training Corps and later joined the Survey Corps. He became the final holder of the Attack Titan, Founding Titan, and War Hammer Titan. He was born as a young boy in the Shiganshina District of Paradis Island. He possessed strong mental strength and extraordinary agility, valued his comrades, and detested anything that restricted freedom. During his youth, he had a stronger longing for the world outside the walls than anyone else.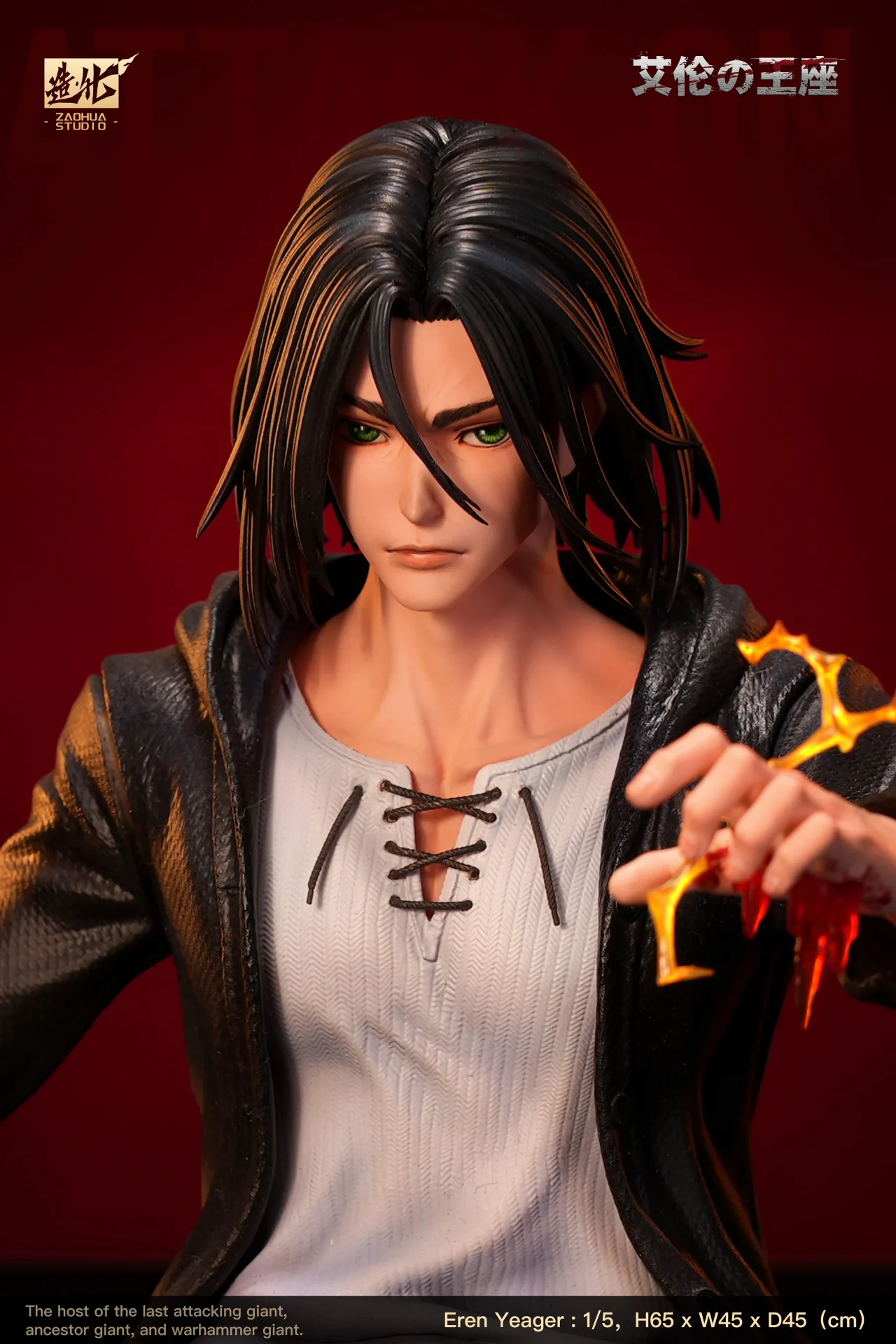 Eren sits on a hardened throne, overlooking the front with the Founding Titan behind him and the other eight Titans in front, ready to follow Eren's commands and strike at any moment.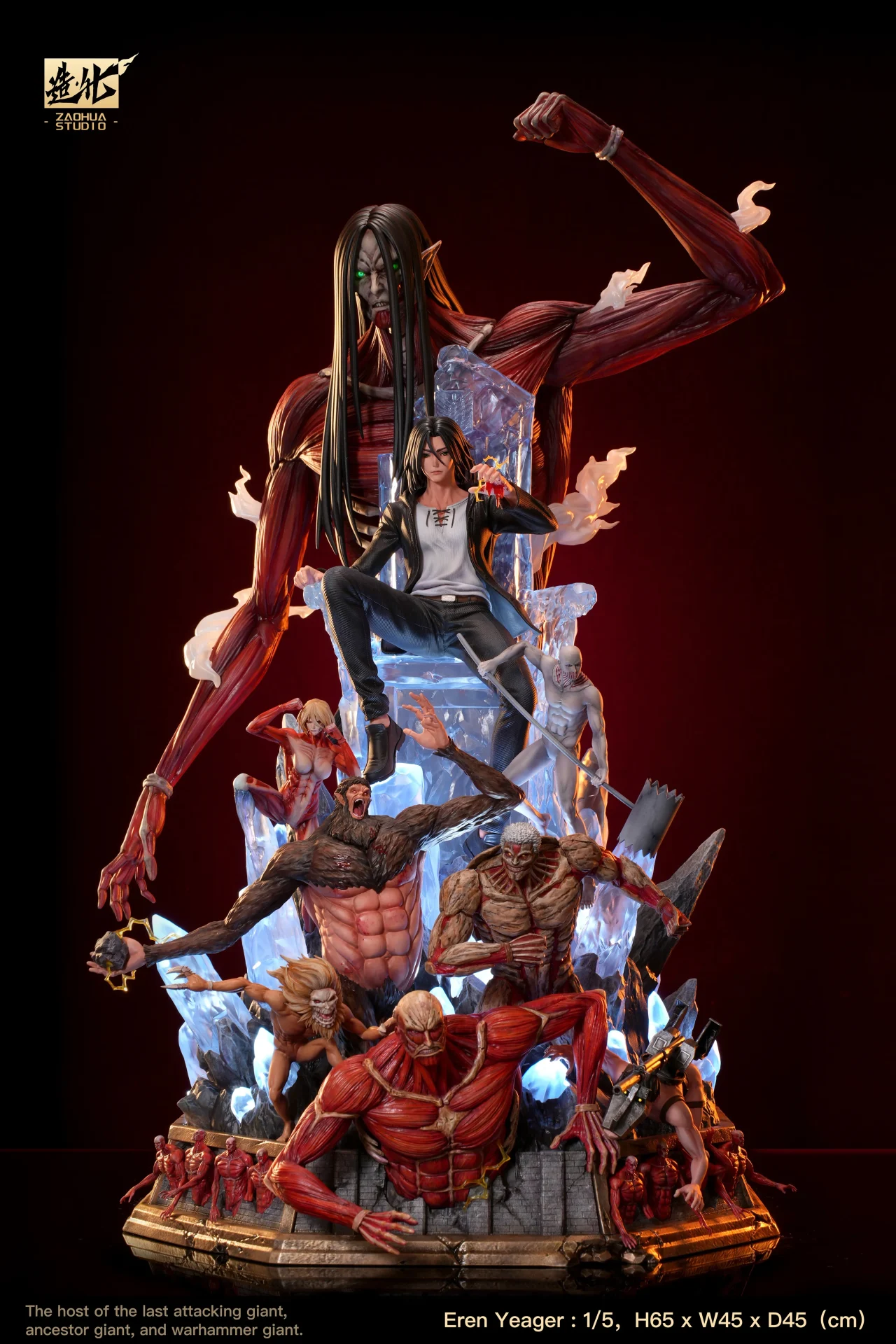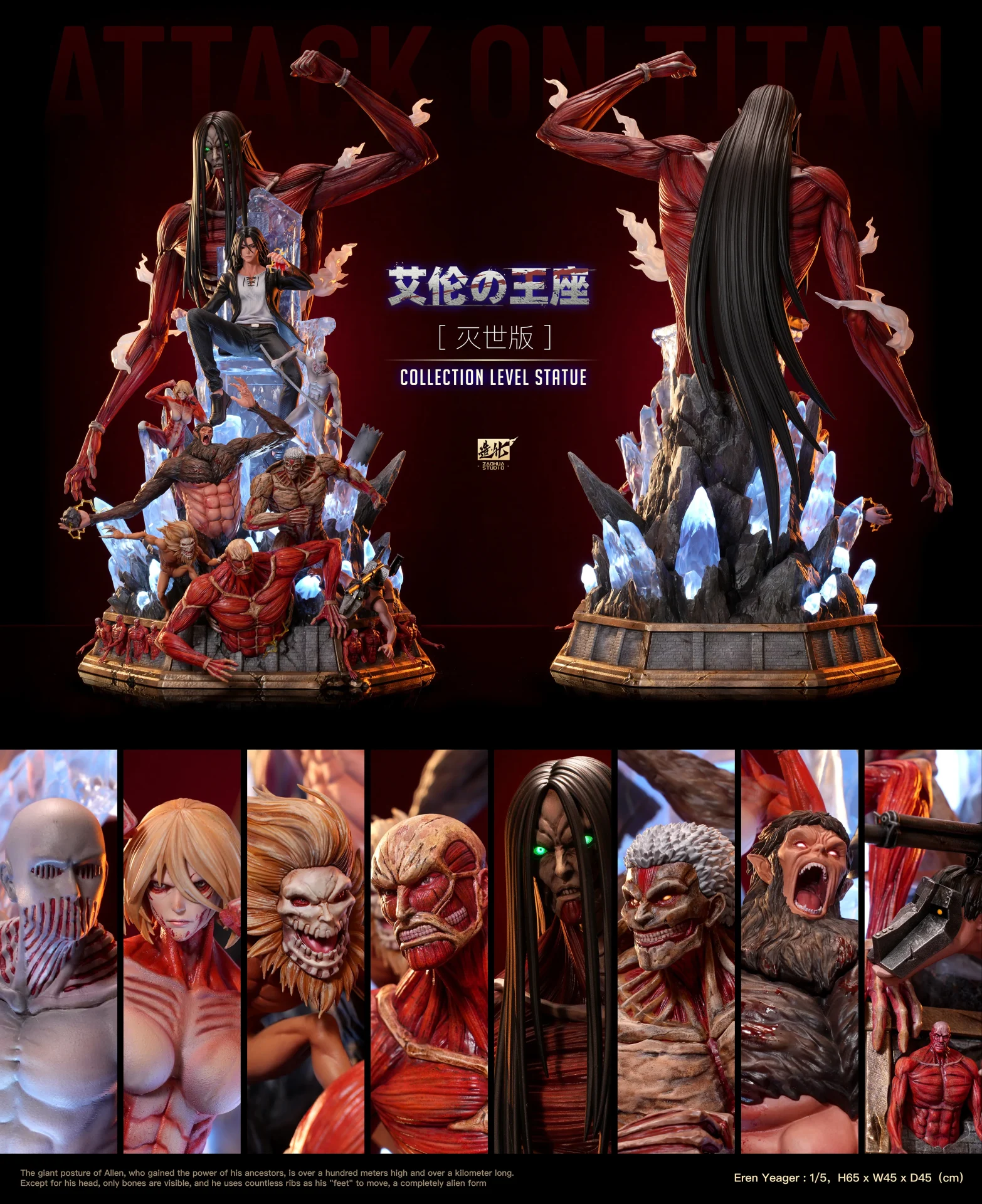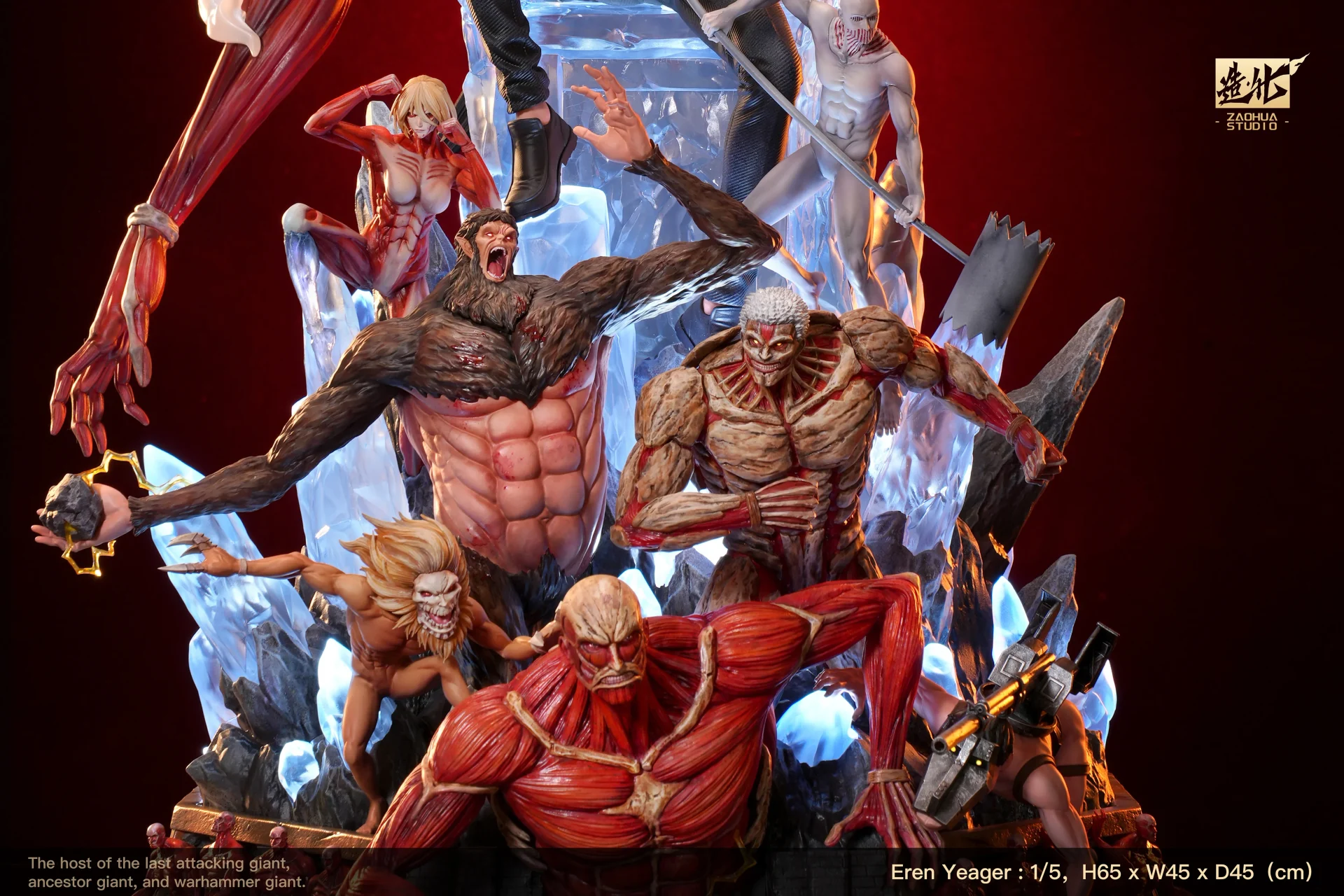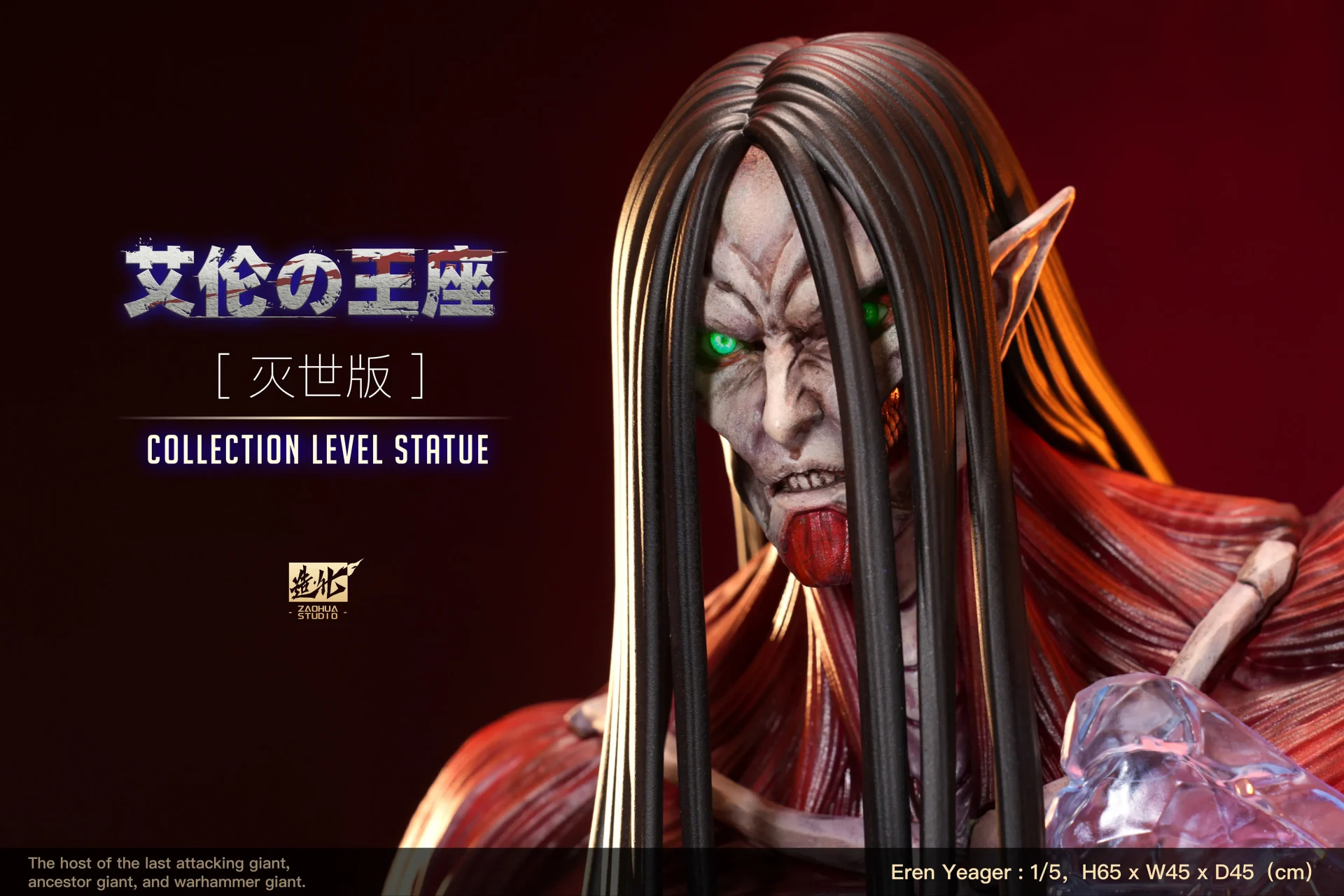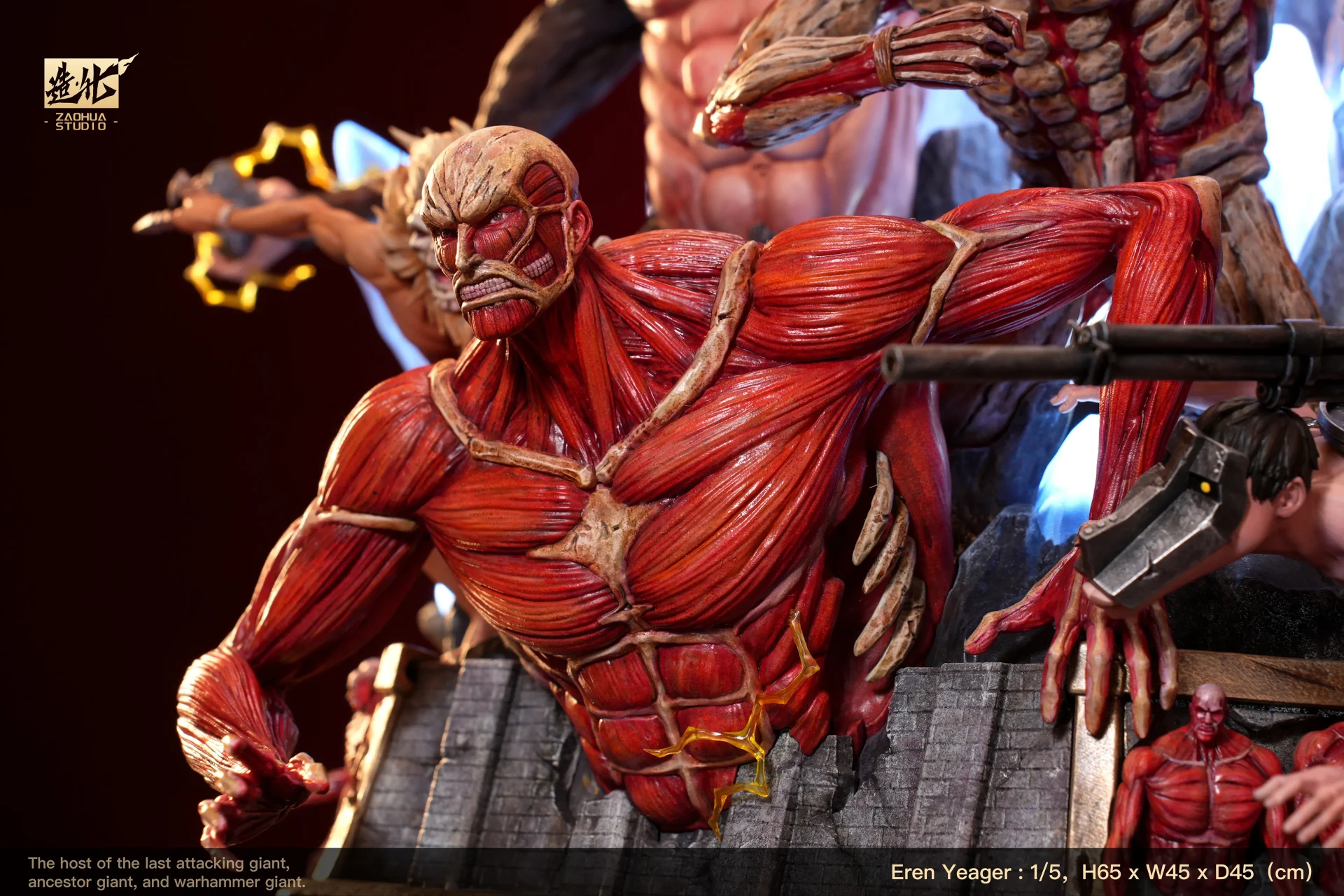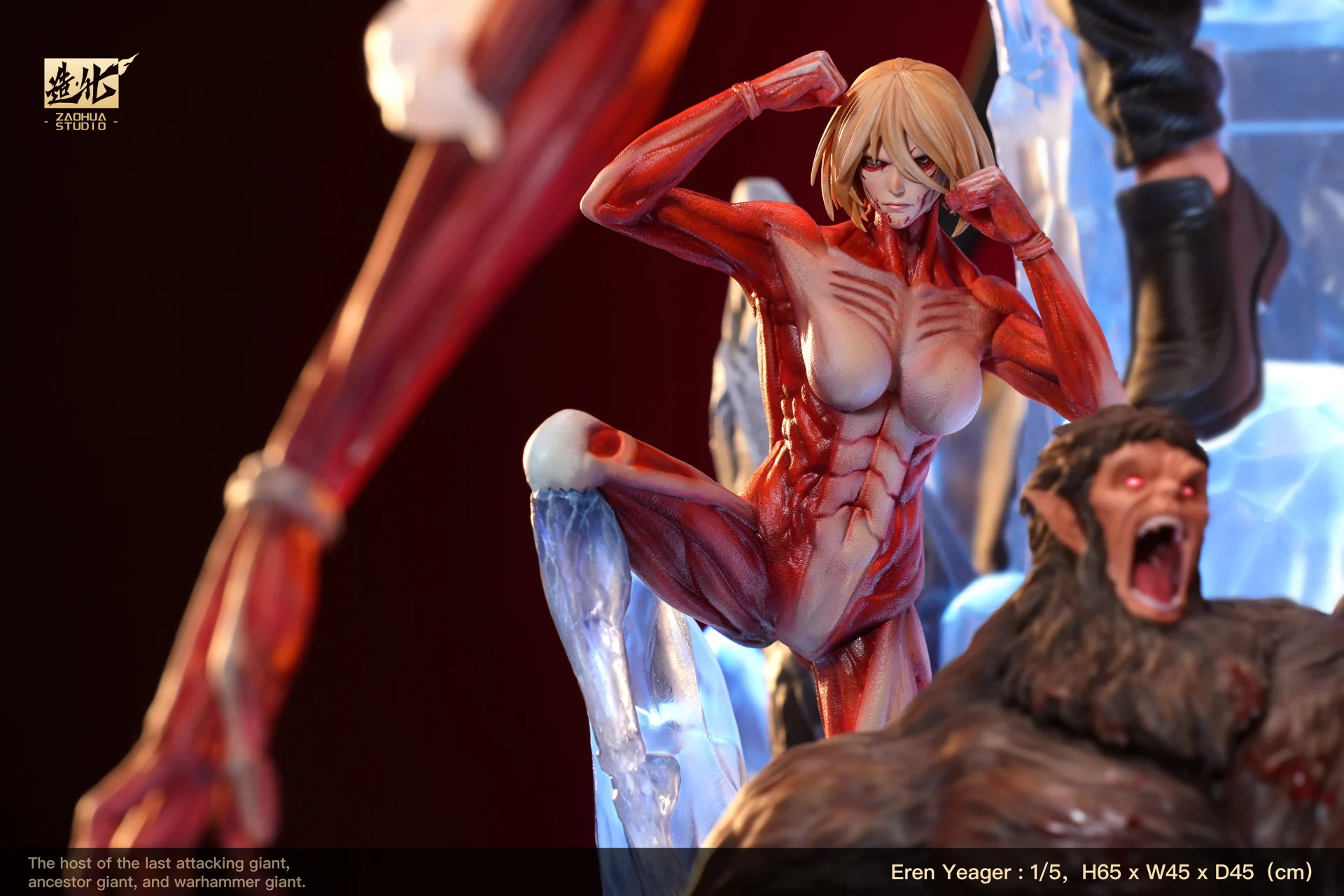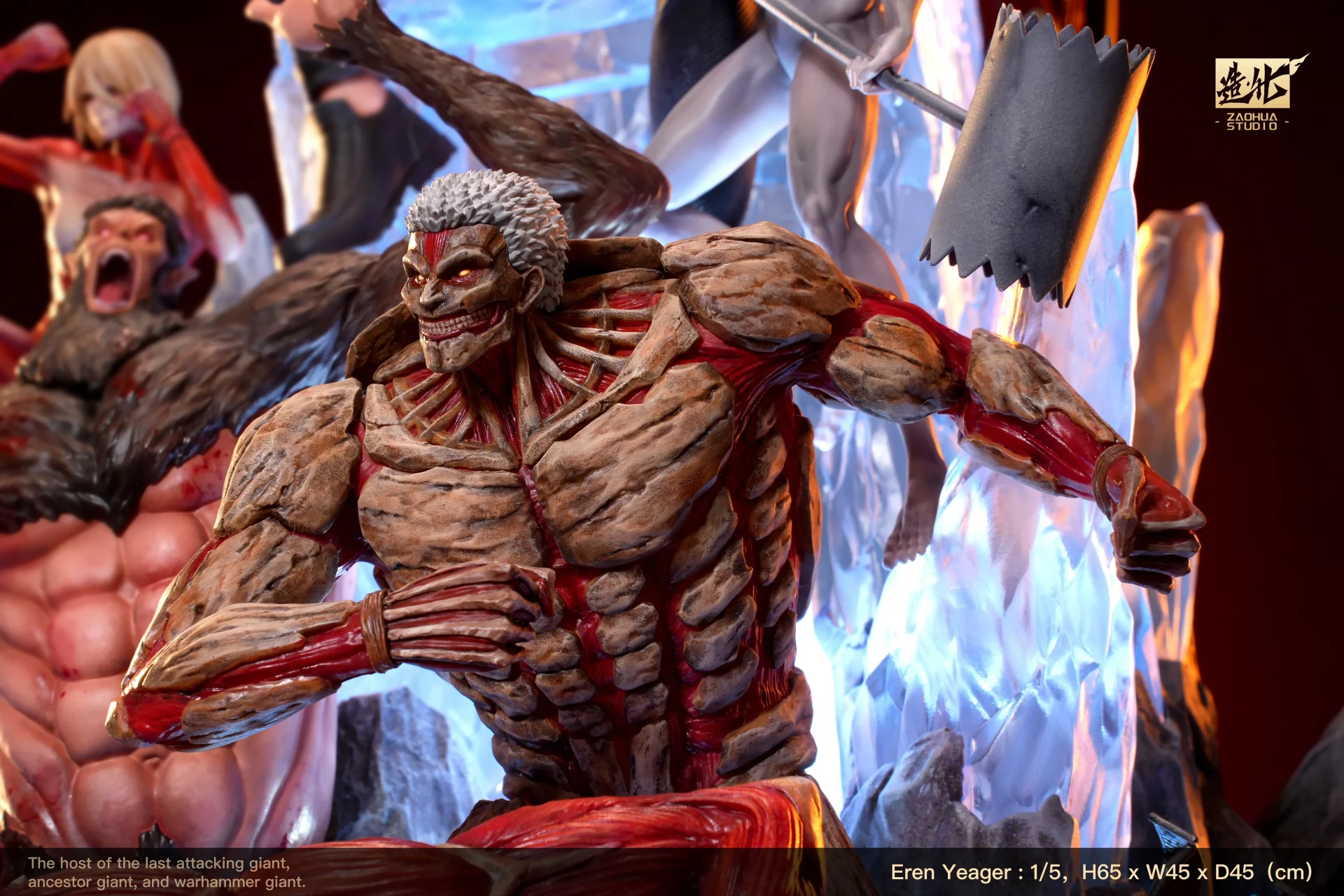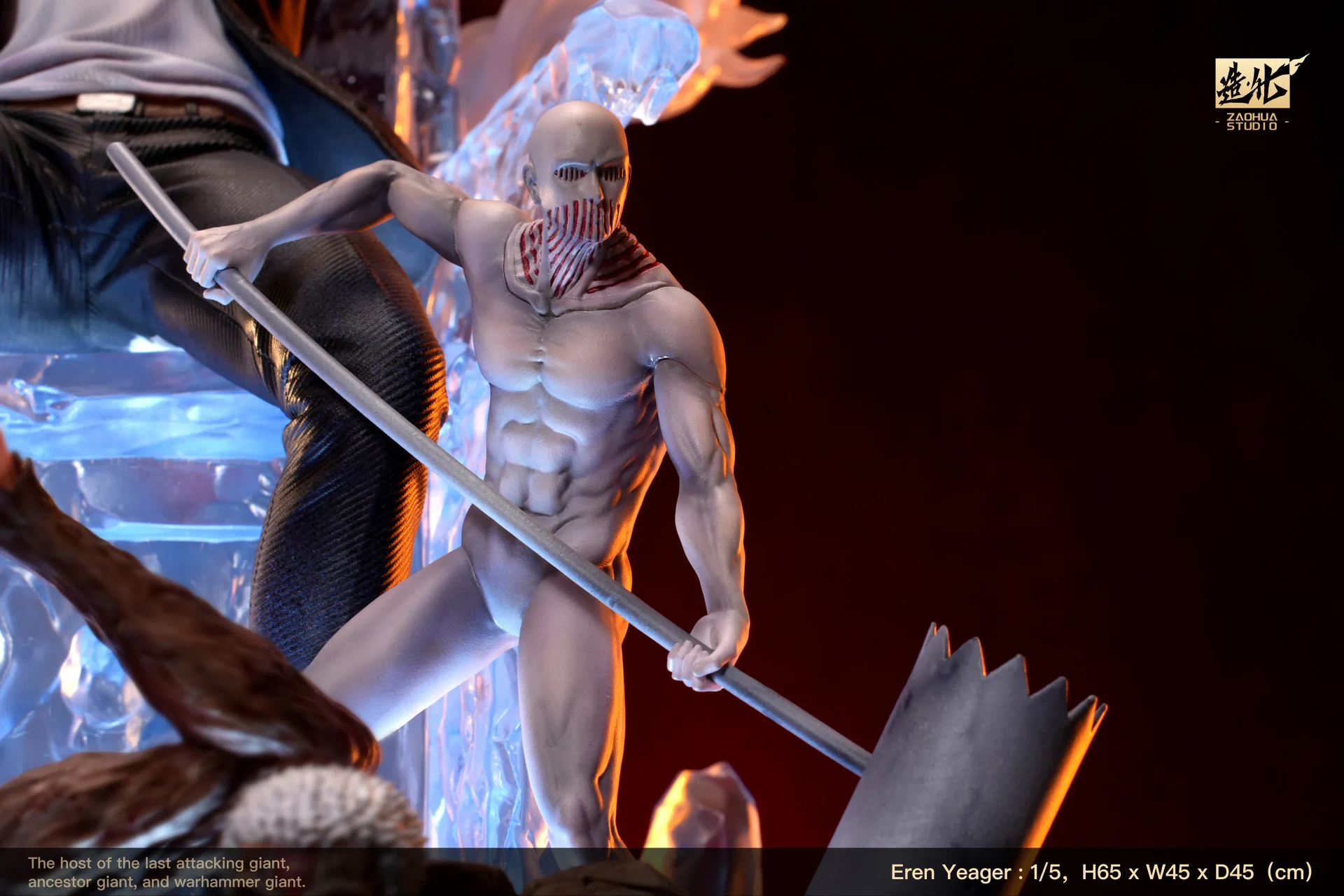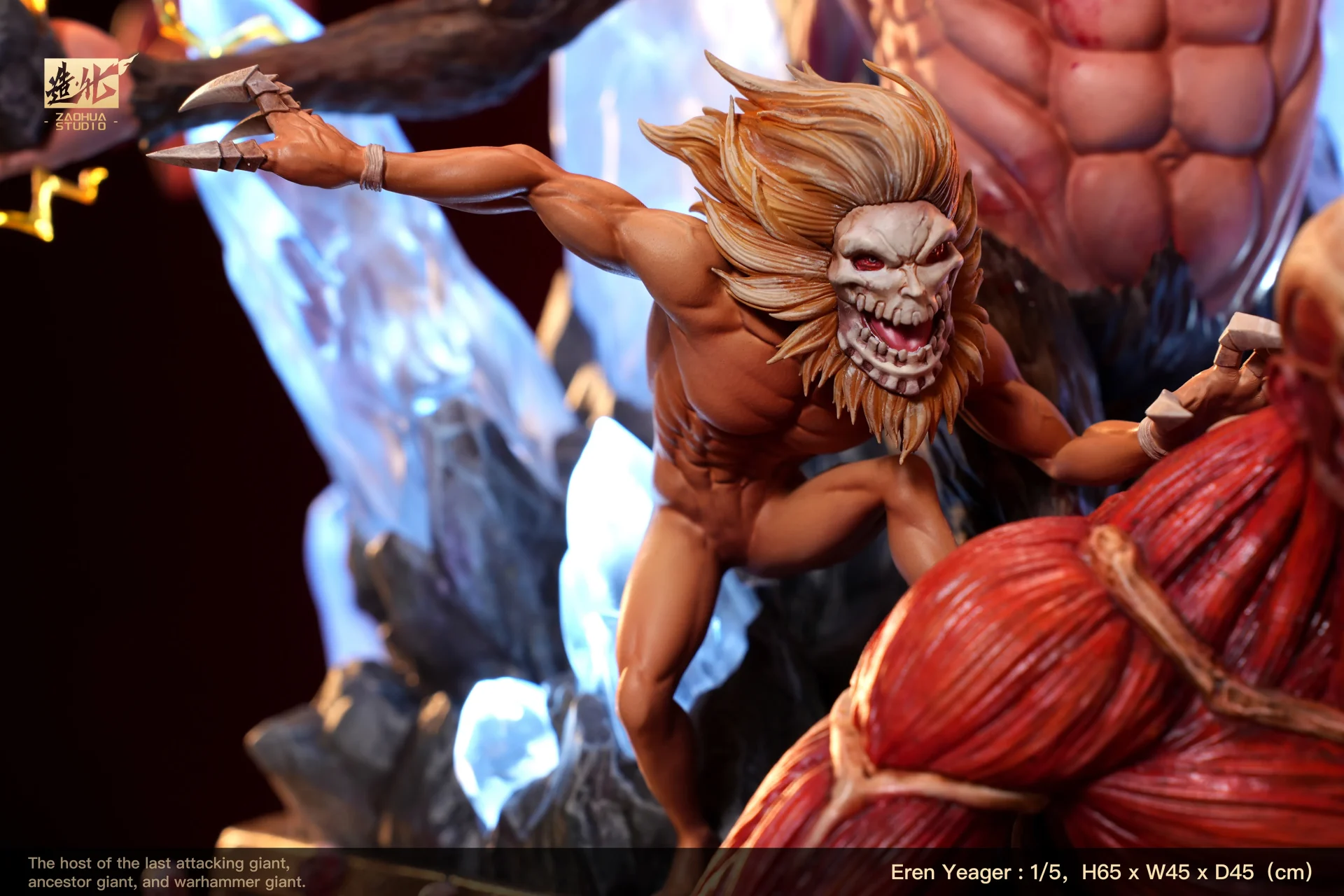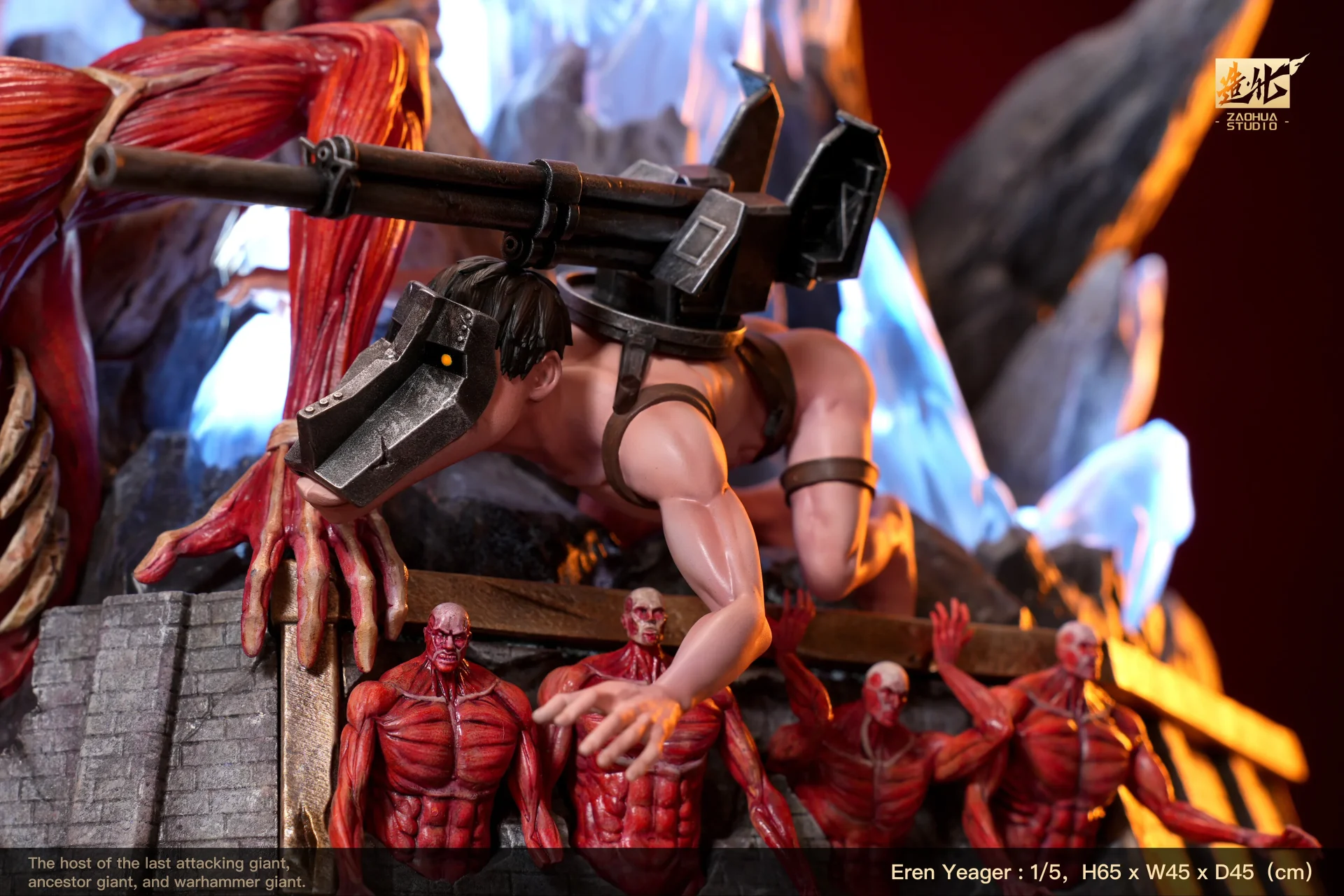 After witnessing his mother being eaten by a Titan in his childhood, he swore to eradicate all Titans and joined the Survey Corps. He successfully reclaimed the Maria Wall and learned the truth of the world, which disappointed him, leading him to desire the eradication of everything outside the walls. 
The depiction of Eren in a black coat outfit is very accurate, with corresponding folds and textures. The abdomen shows well-defined muscle lines and skin texture.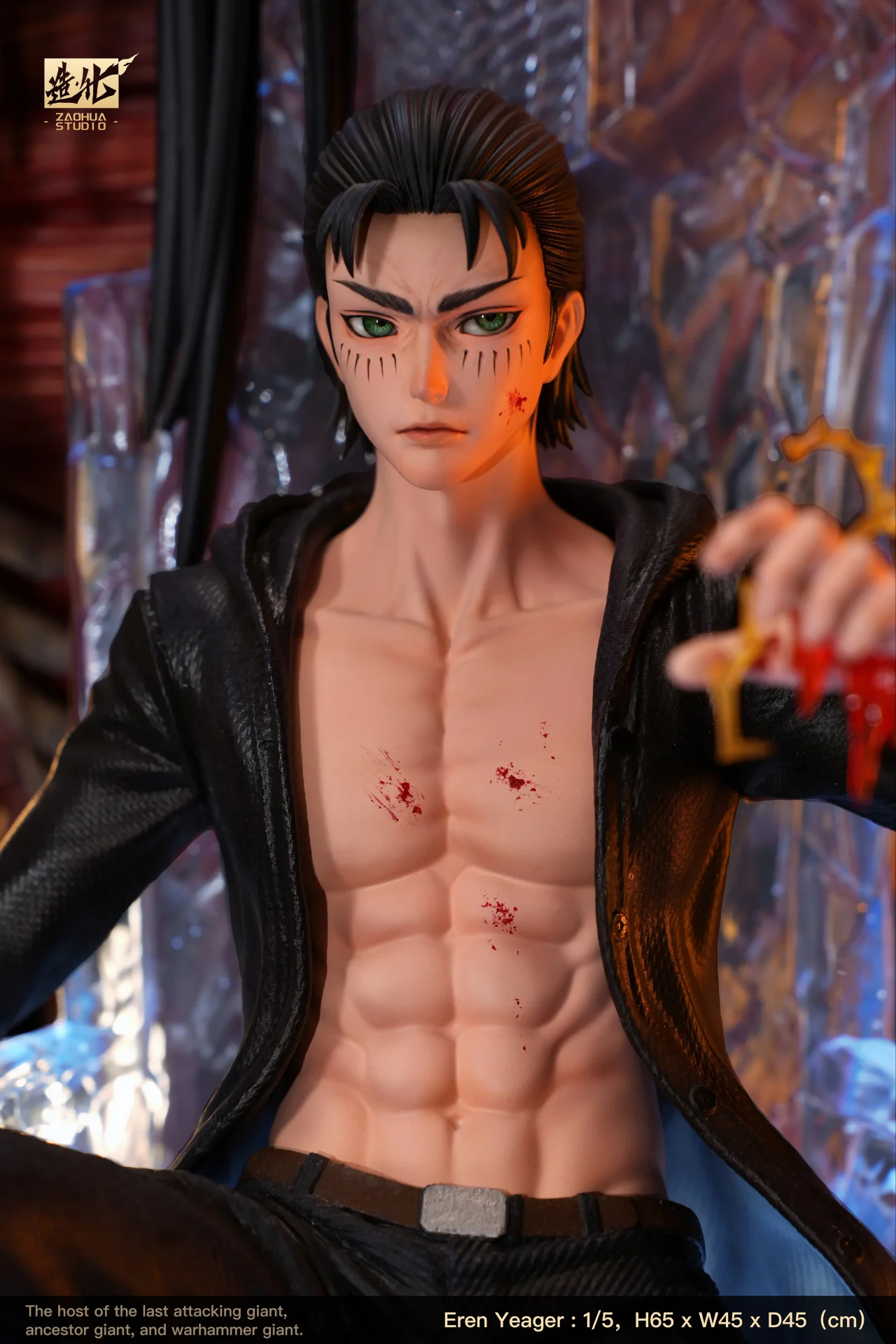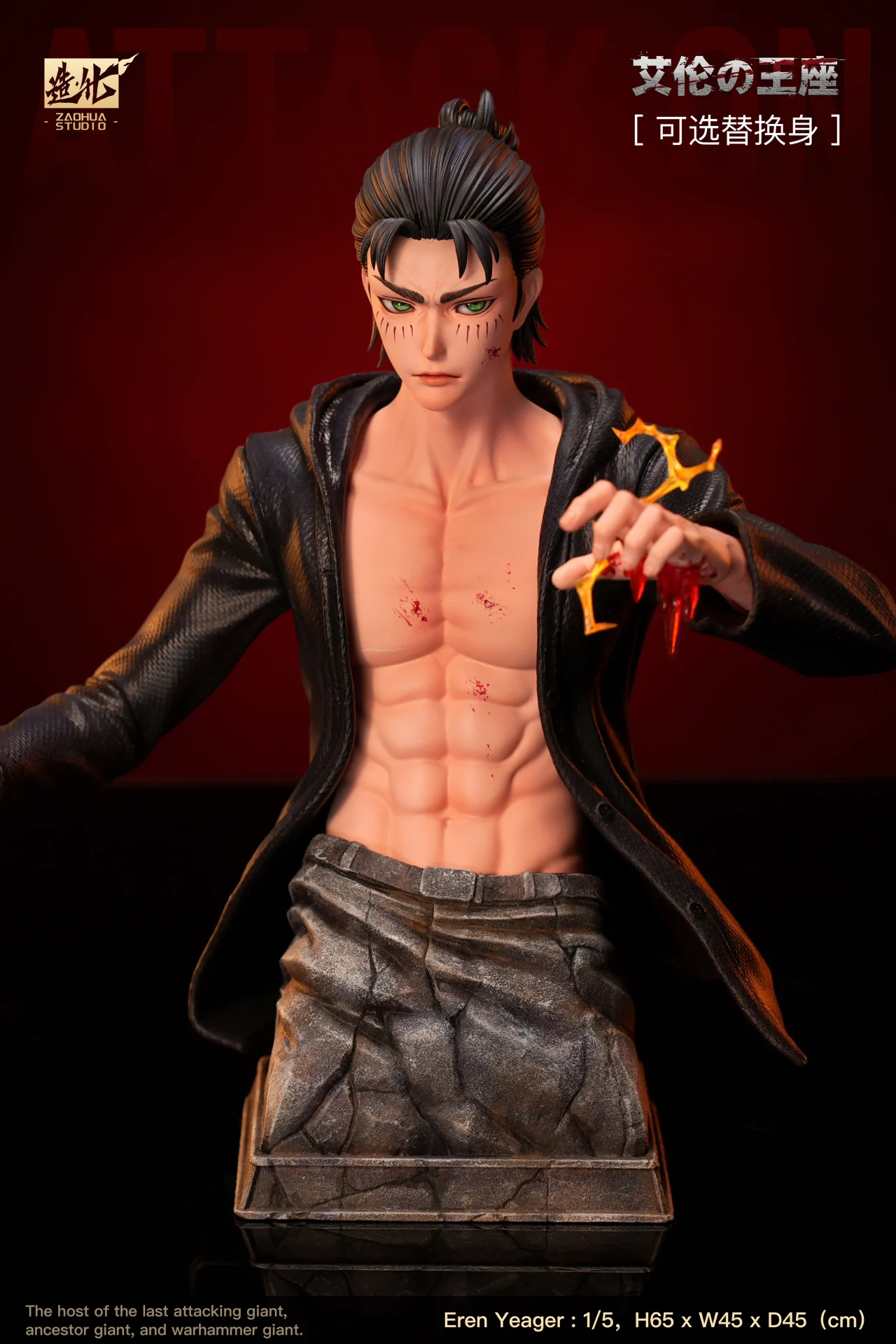 The Beast Titan is also faithfully represented, resembling a long-armed ape. It has long limbs, a body covered in fur, and looks like an ape-like creature.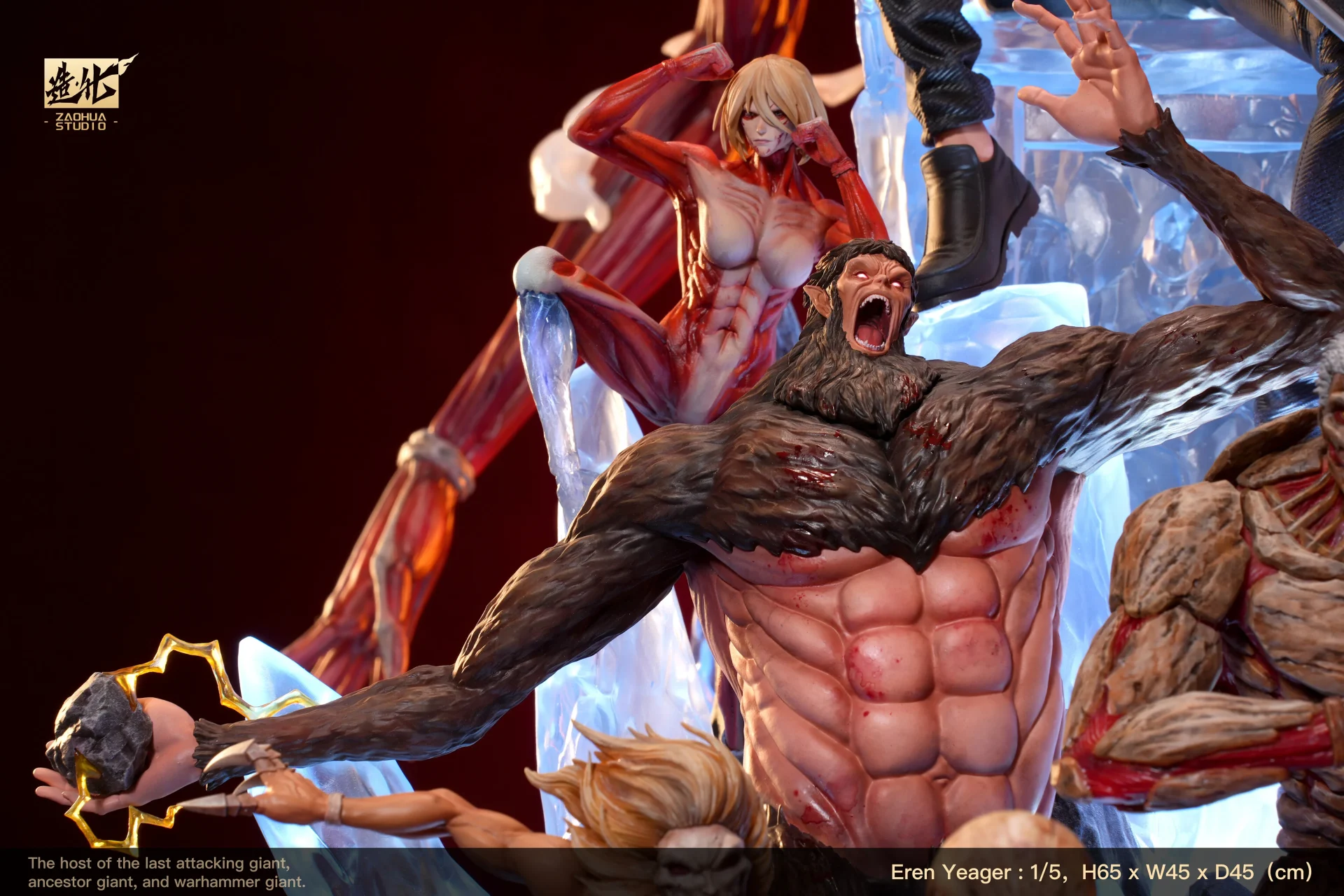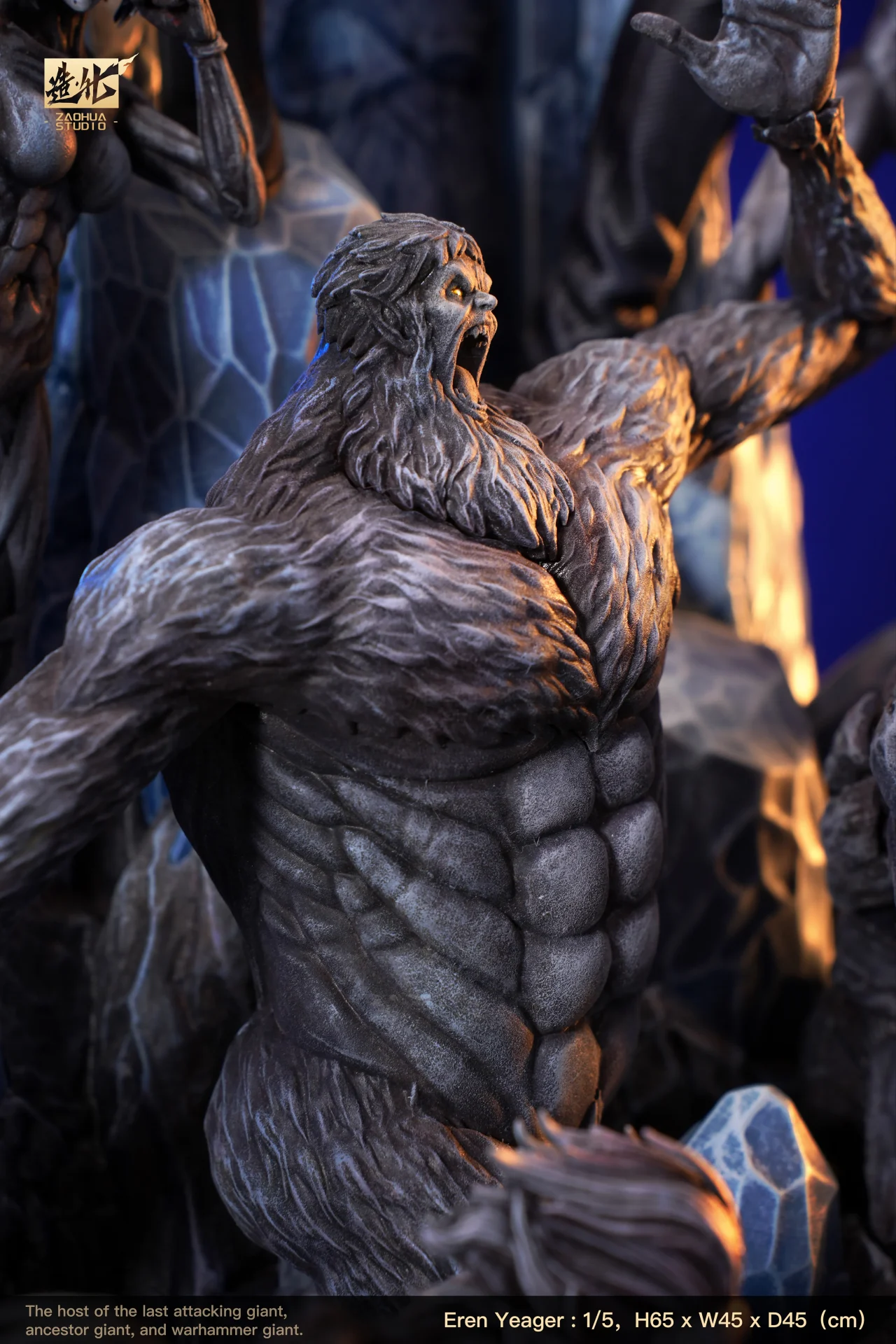 The overall appearance of the collector's edition statue is in gray coloring.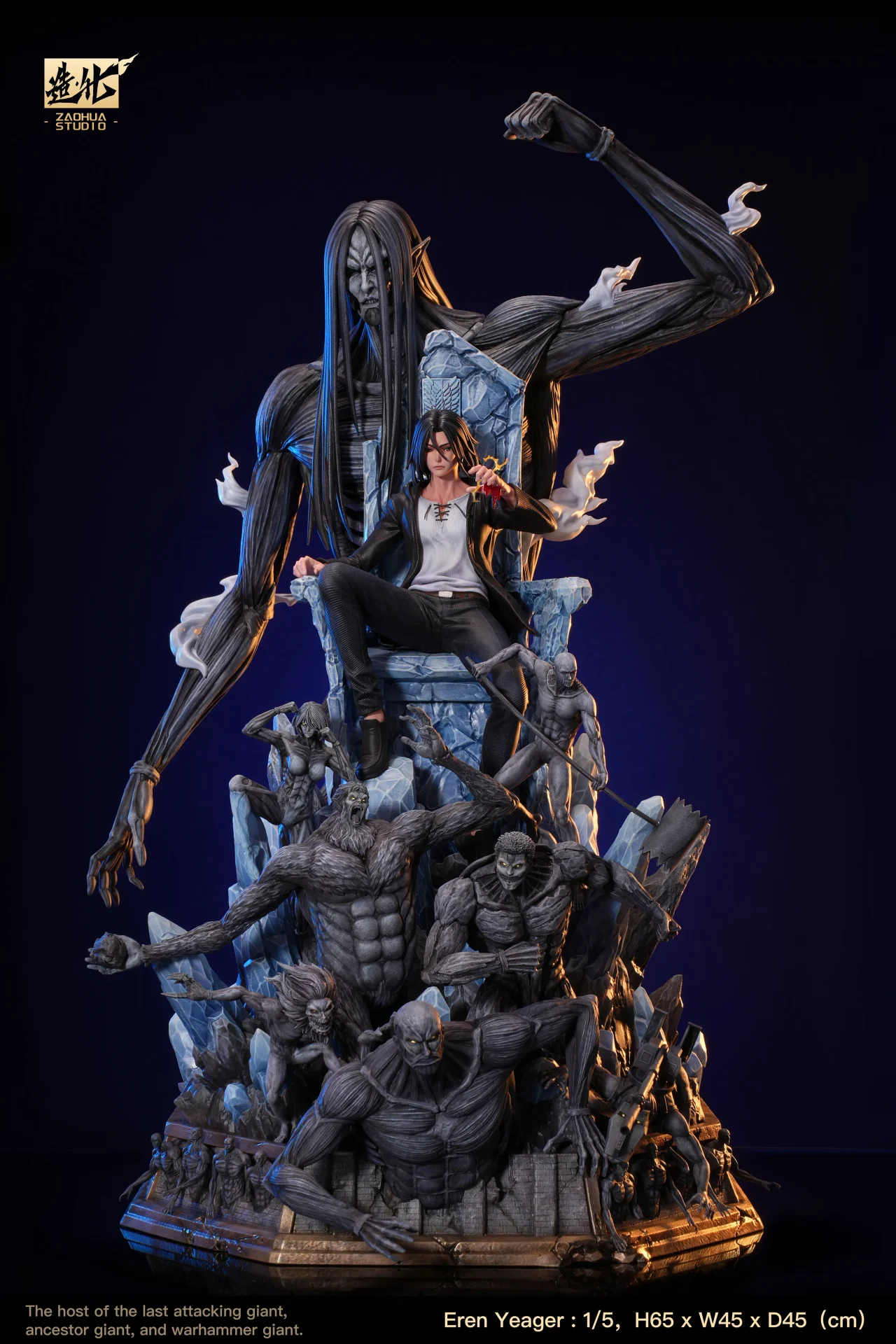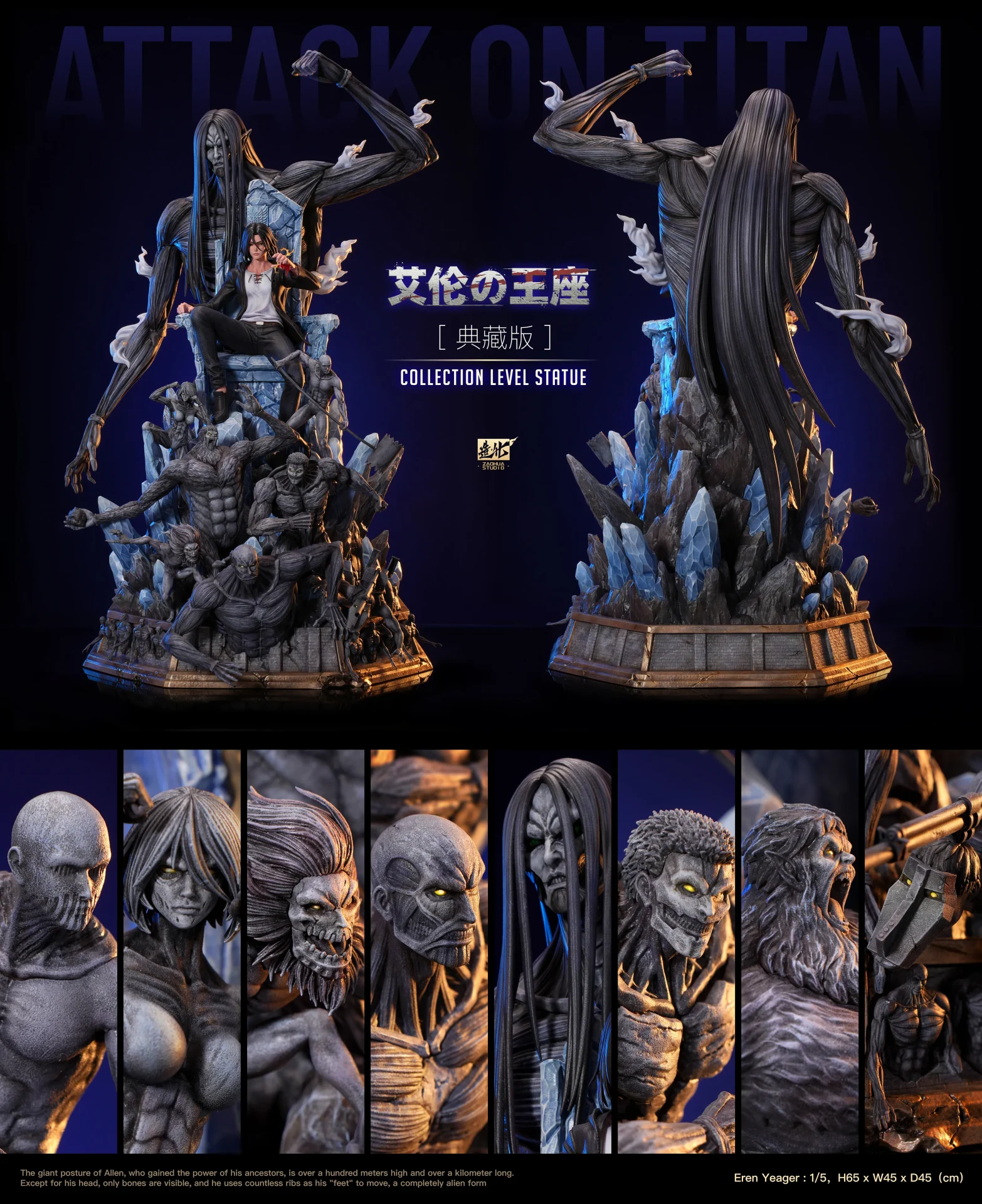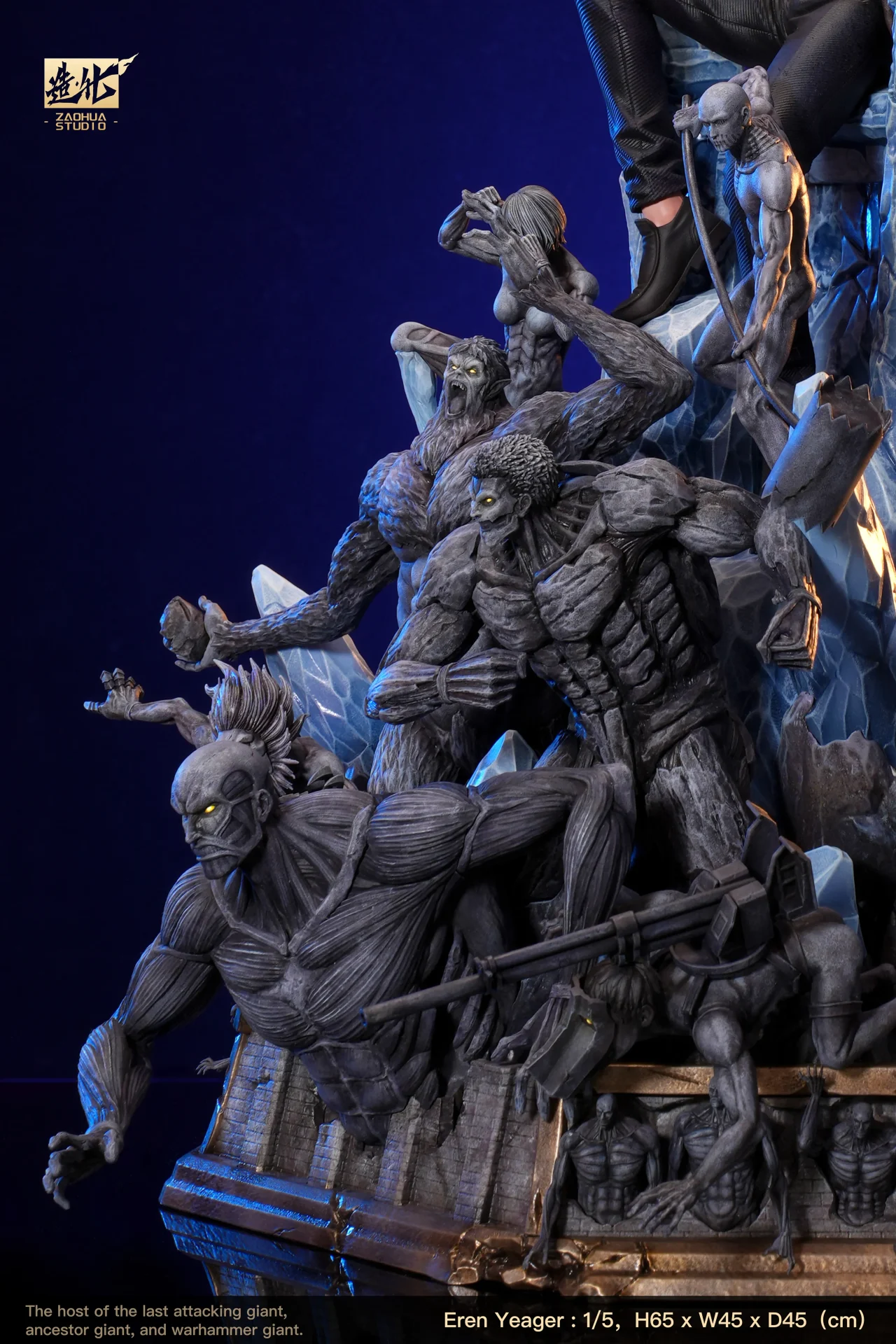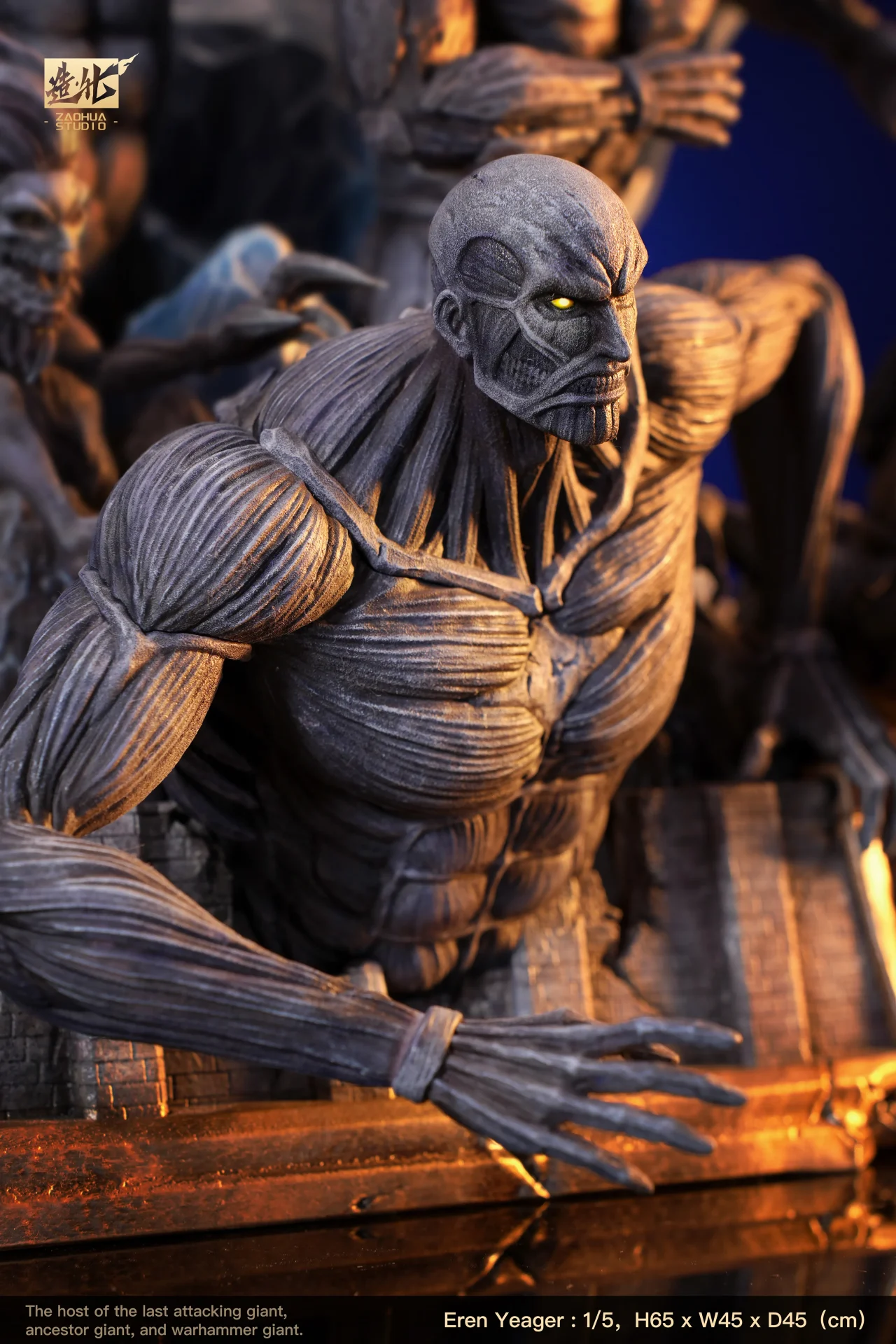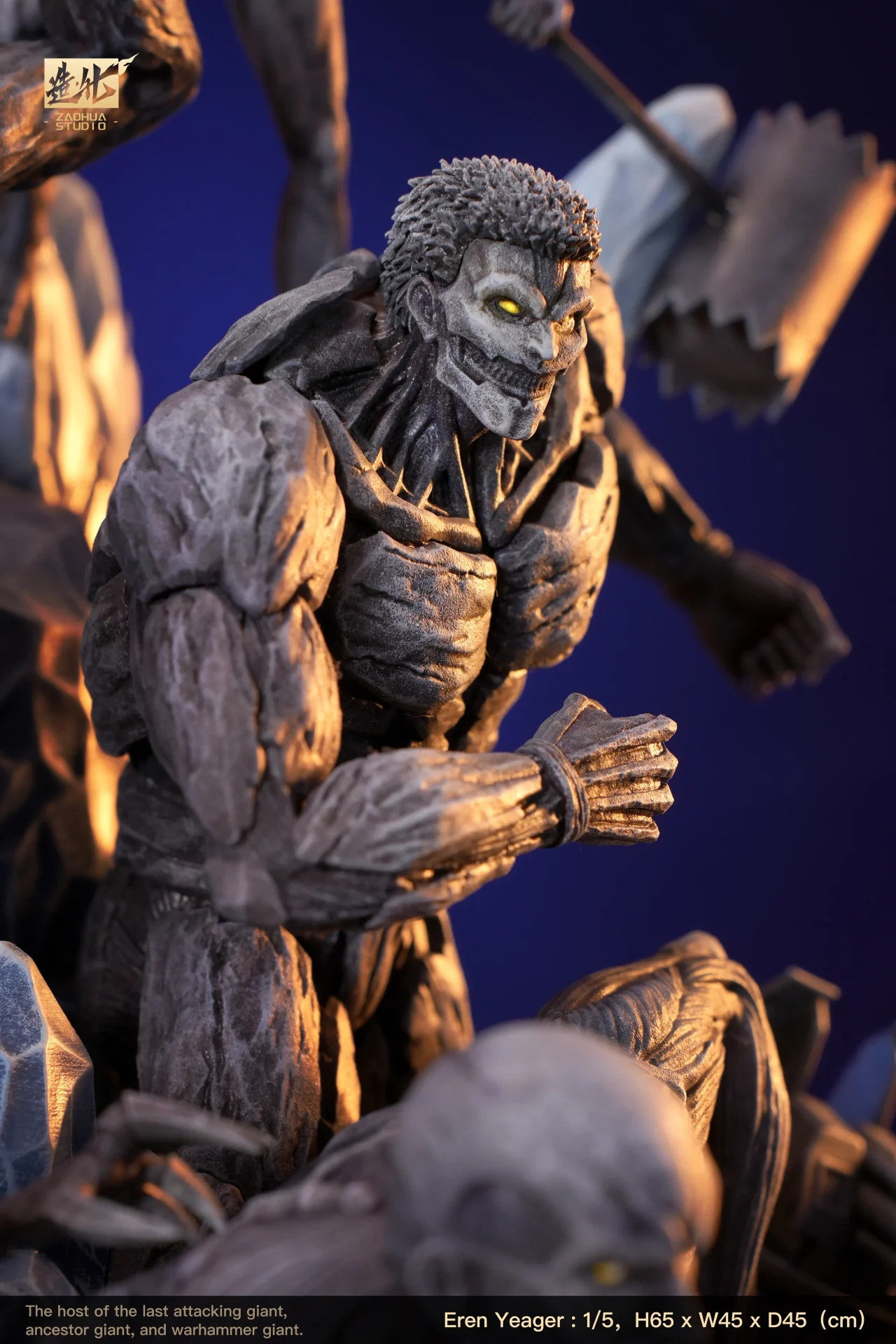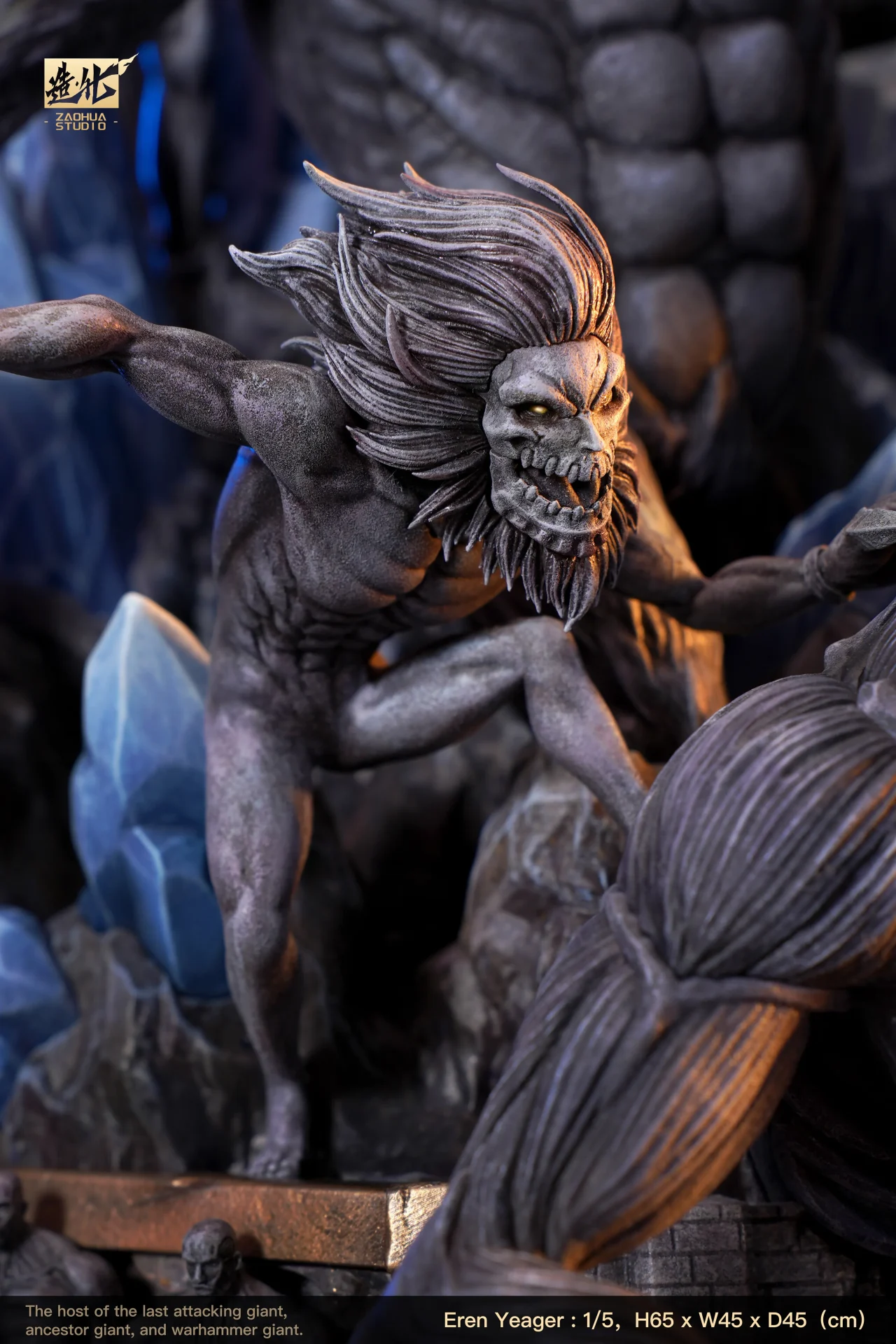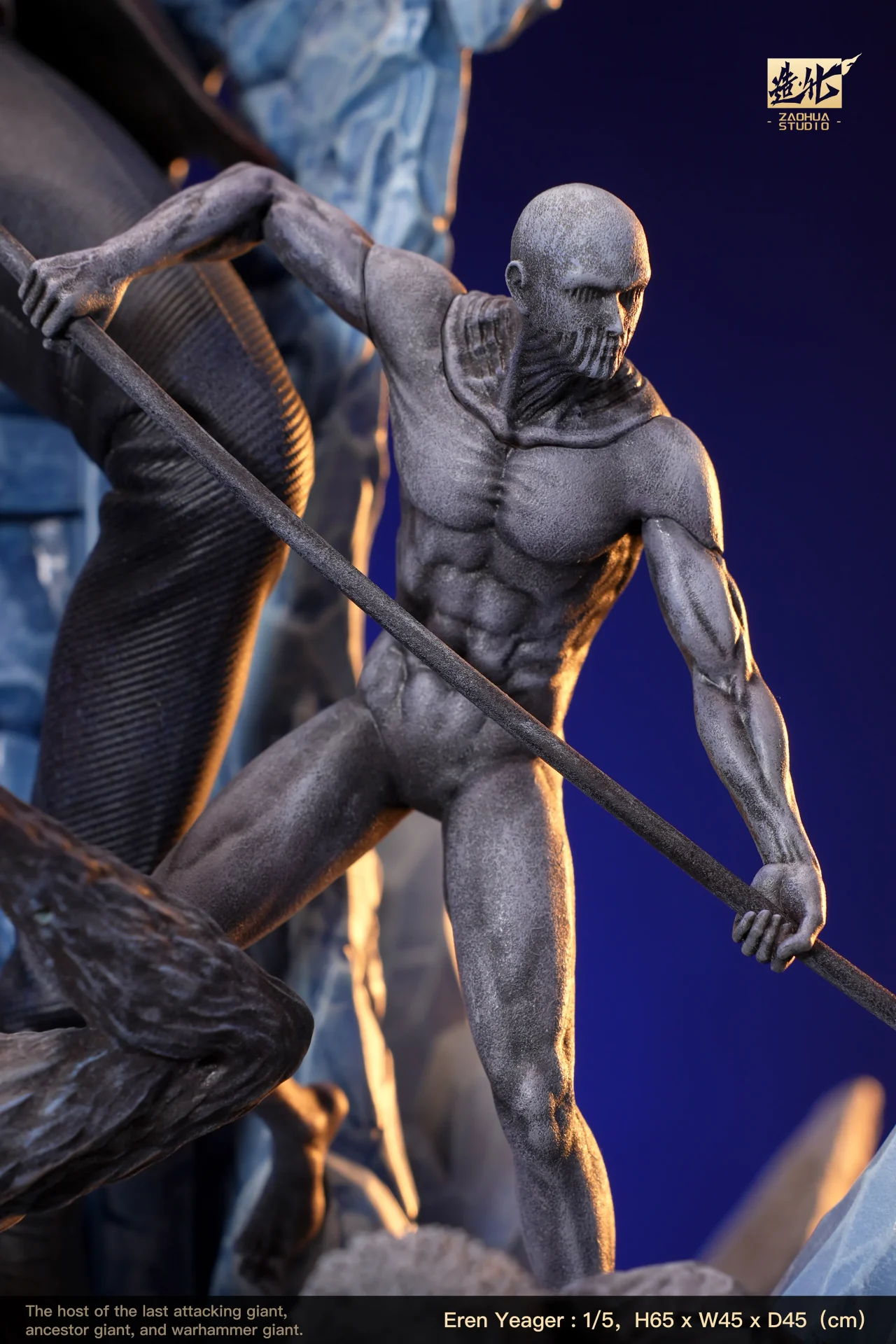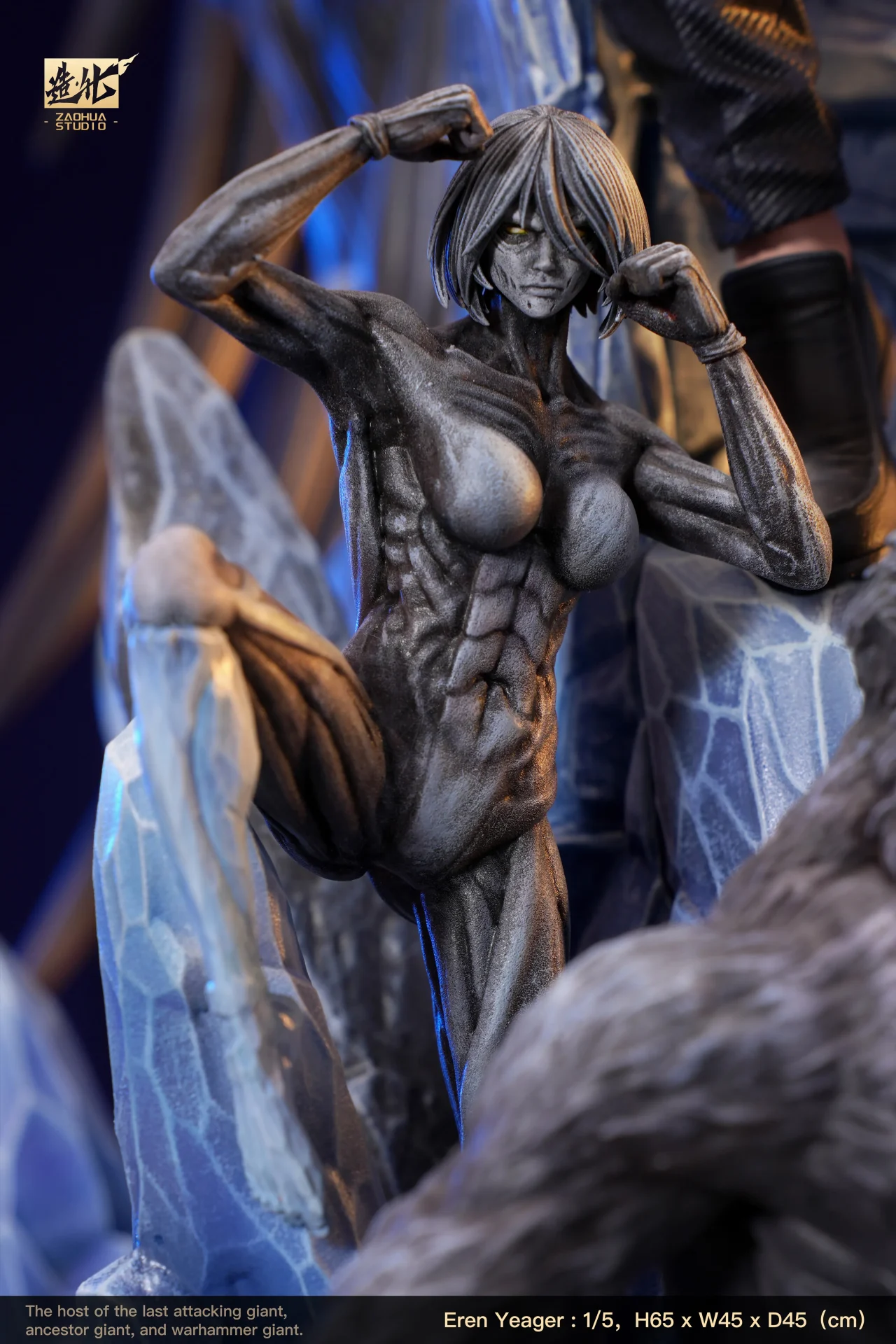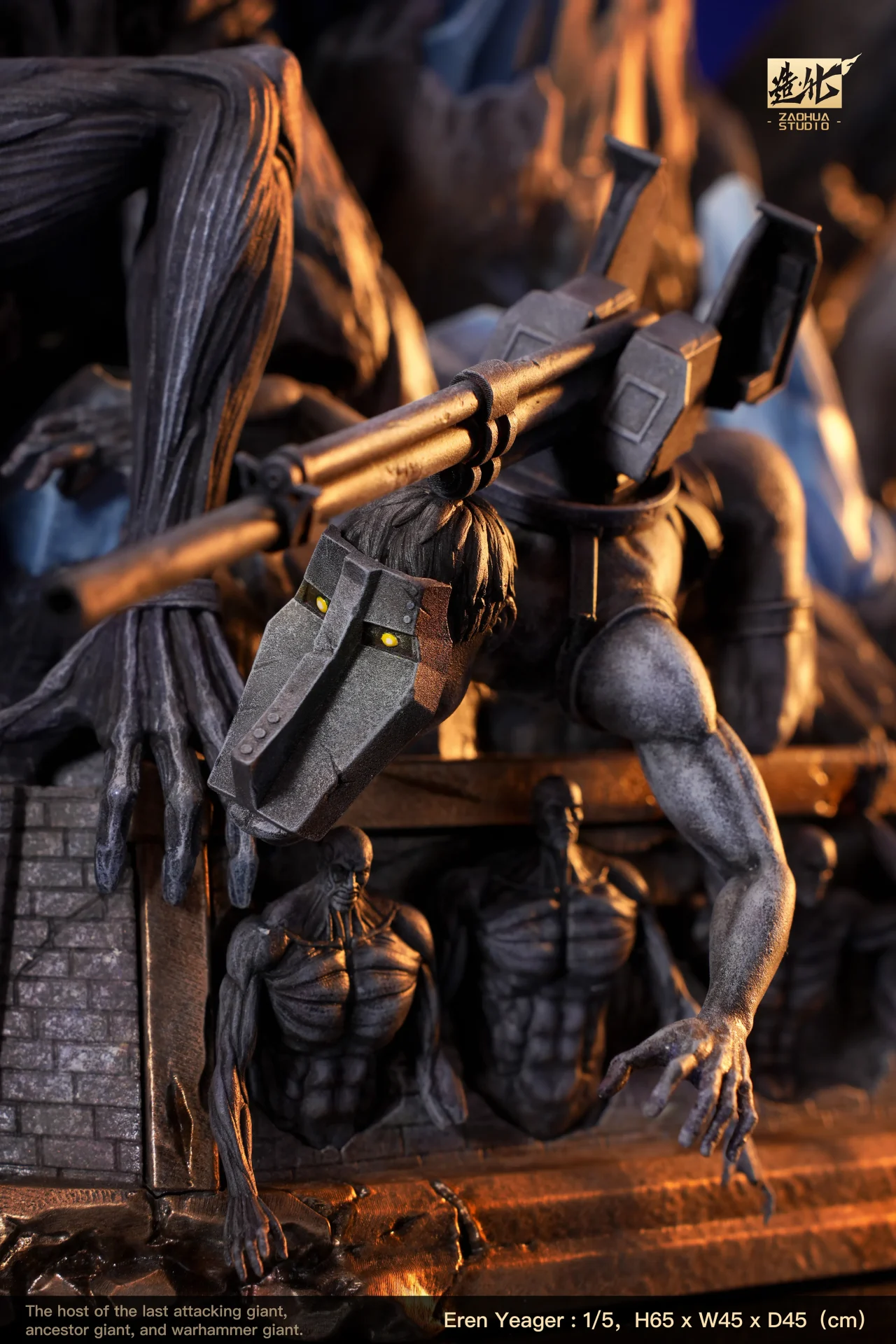 Eren's design includes a shirt underneath, with a black coat and black trousers. The details of the outfit are meticulously presented, with distinct gradients in various parts.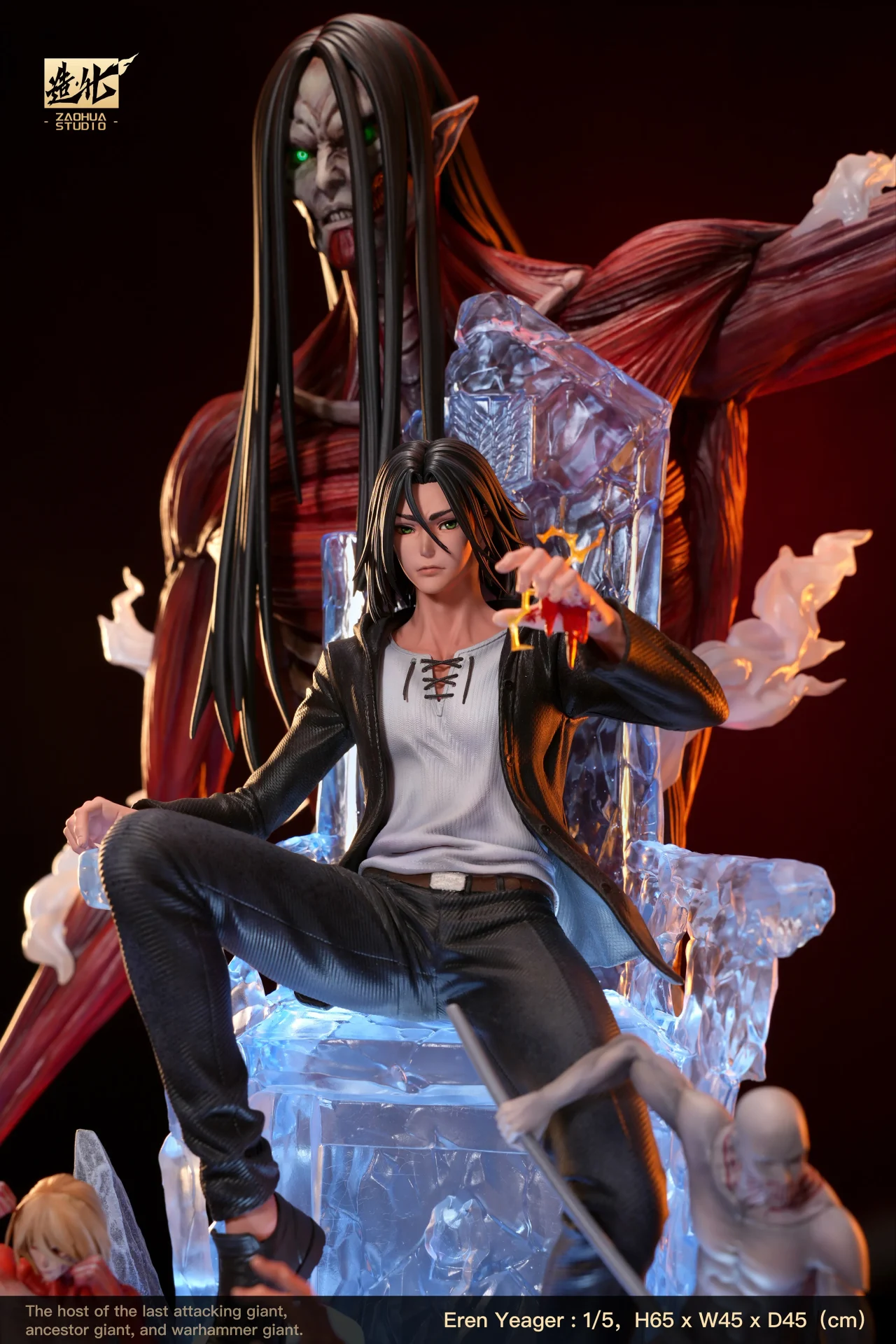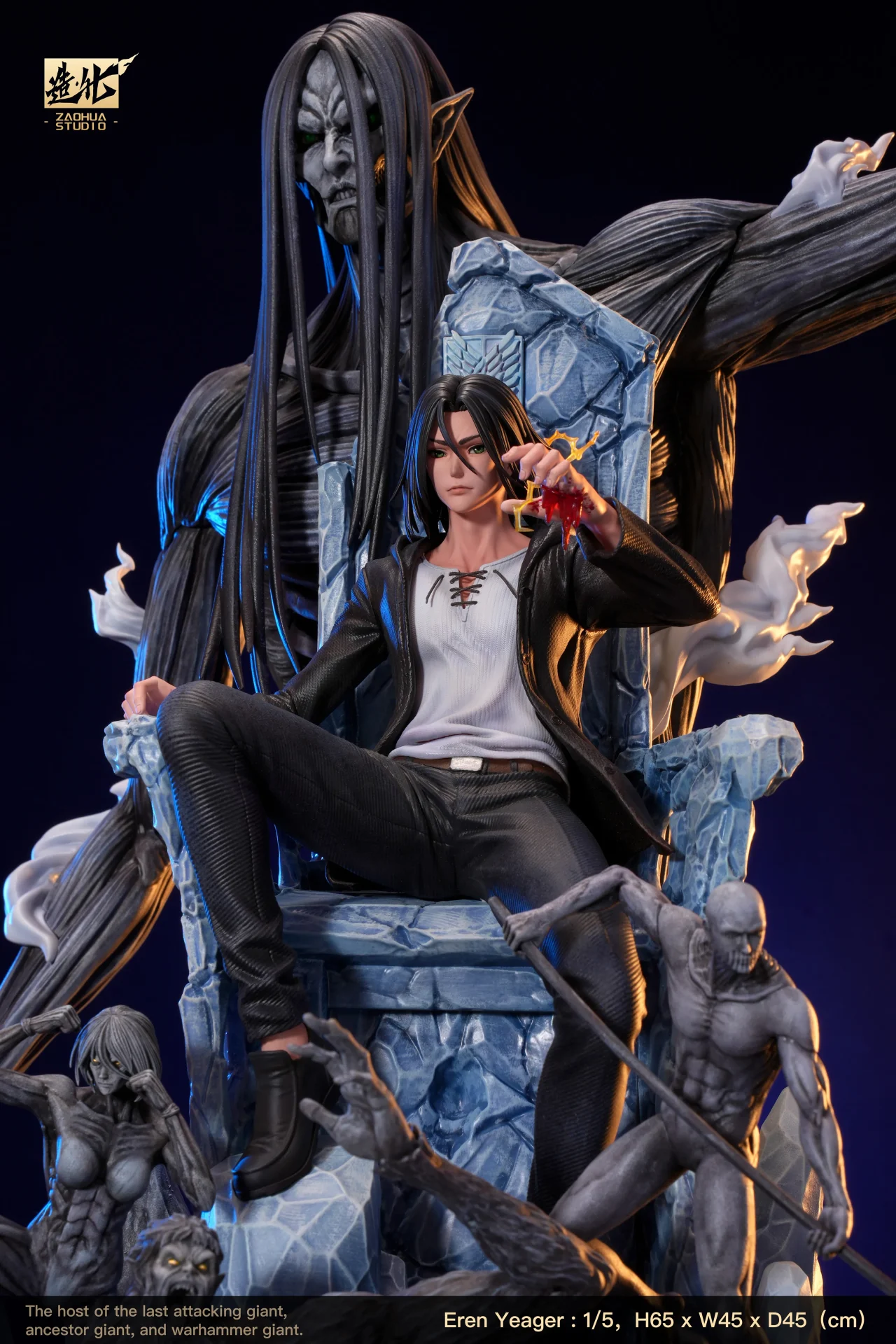 The Titans' muscle lines and skin textures are carefully portrayed, giving them a great sense of detail and texture. The dynamic tension is well done, which I personally like a lot. How about you?
Under the contrast of the lighting, the details are exquisitely depicted, both in the overall sculpture and paintwork, creating a perfect harmony.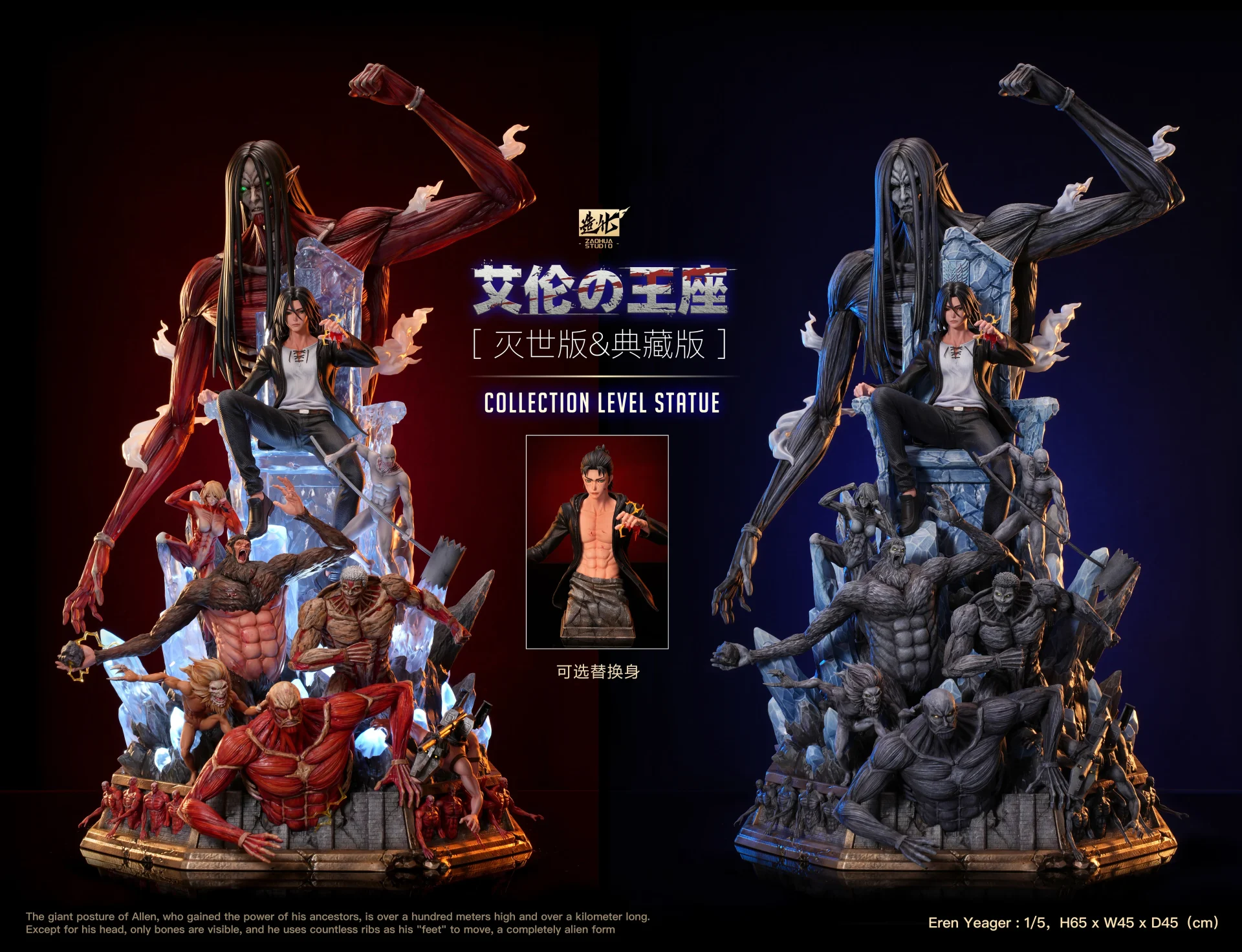 For those who are interested, make sure not to miss it!
Click here for news on other exciting Attack on Titan products!