Fire Type Family – EGGS Studio
Fire Type Family – EGGS Studio: EGG presents a Pokémon called "Fire-Type Family Bucket" Valley Inferno Dragon, which includes Valley Inferno Dragon, Charizard, Charmander, Cyndaquil, Torchic, Chimchar, Tepig, Fennekin, Litten, and Scorbunny, representing Fire-Type Pokémon from Generations 1 to 9!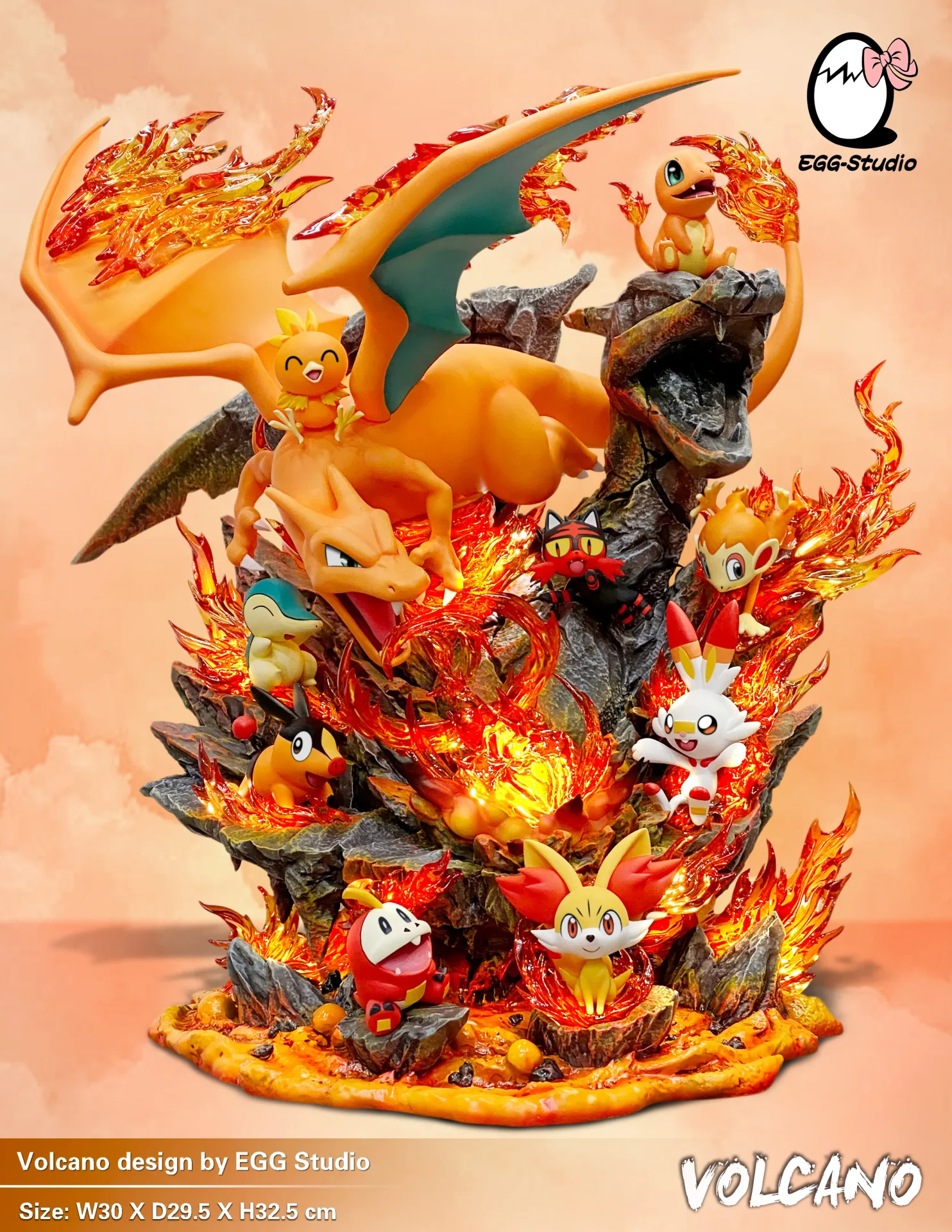 This statue stands at a height of 32.5 centimeters, making it the most majestic gathering of Fire-Type Pokémon to date! Charizard, as the leader of the Fire-Type Pokémon, soars in the air while spewing flames, displaying a powerful and dominating appearance.  Unlike the imposing Charizard, the other Fire-Type Pokémon mostly have adorable and innocent expressions, creating a vivid visual contrast with the highly aggressive Charizard.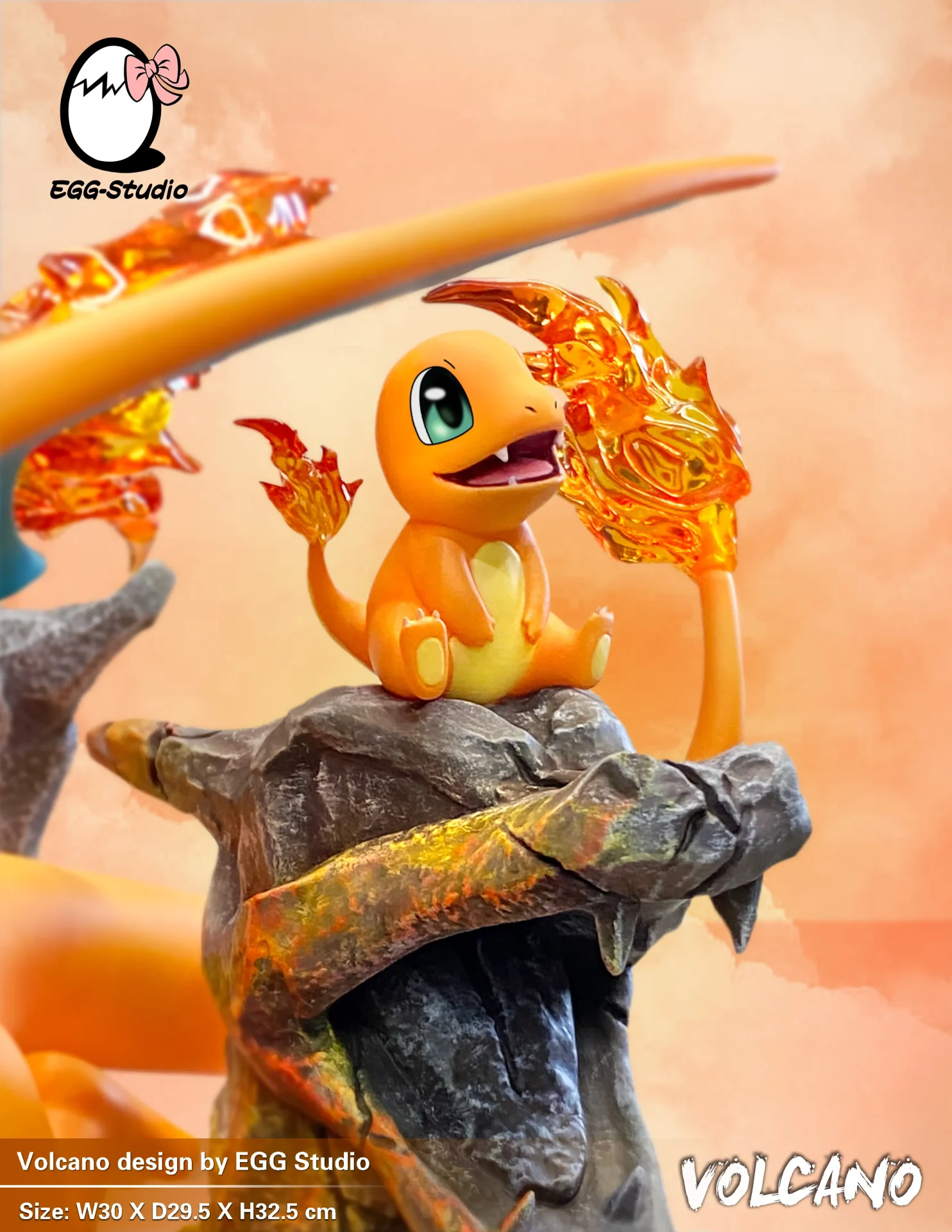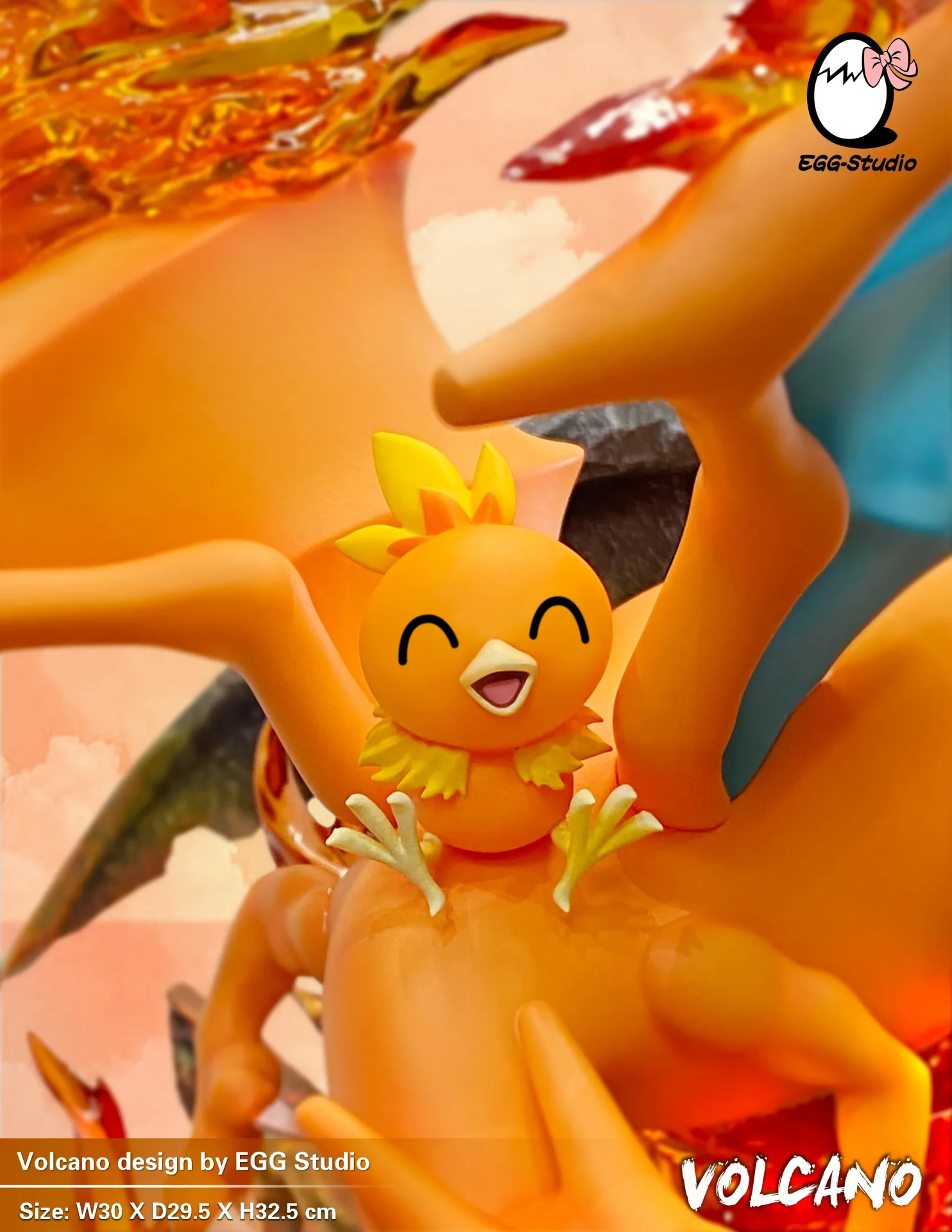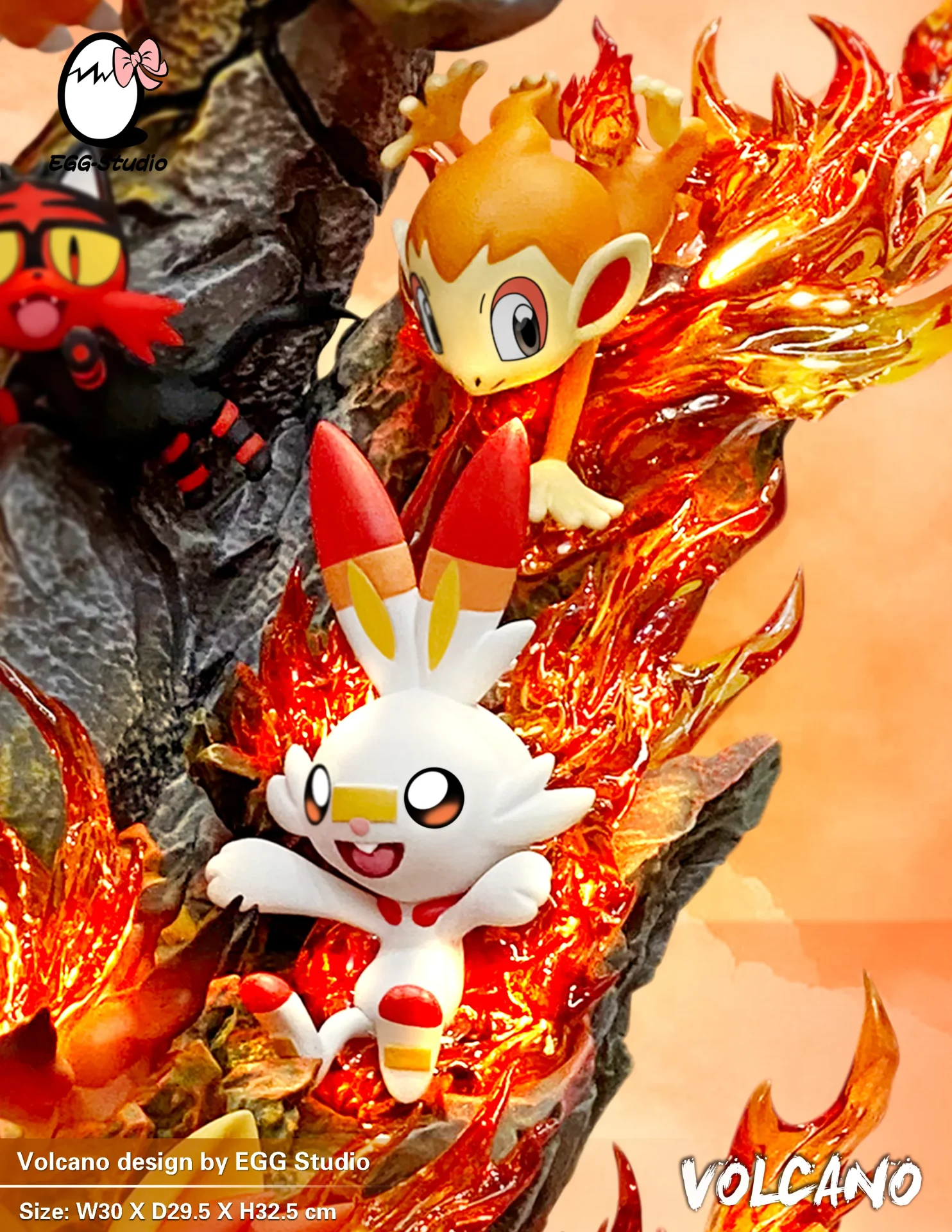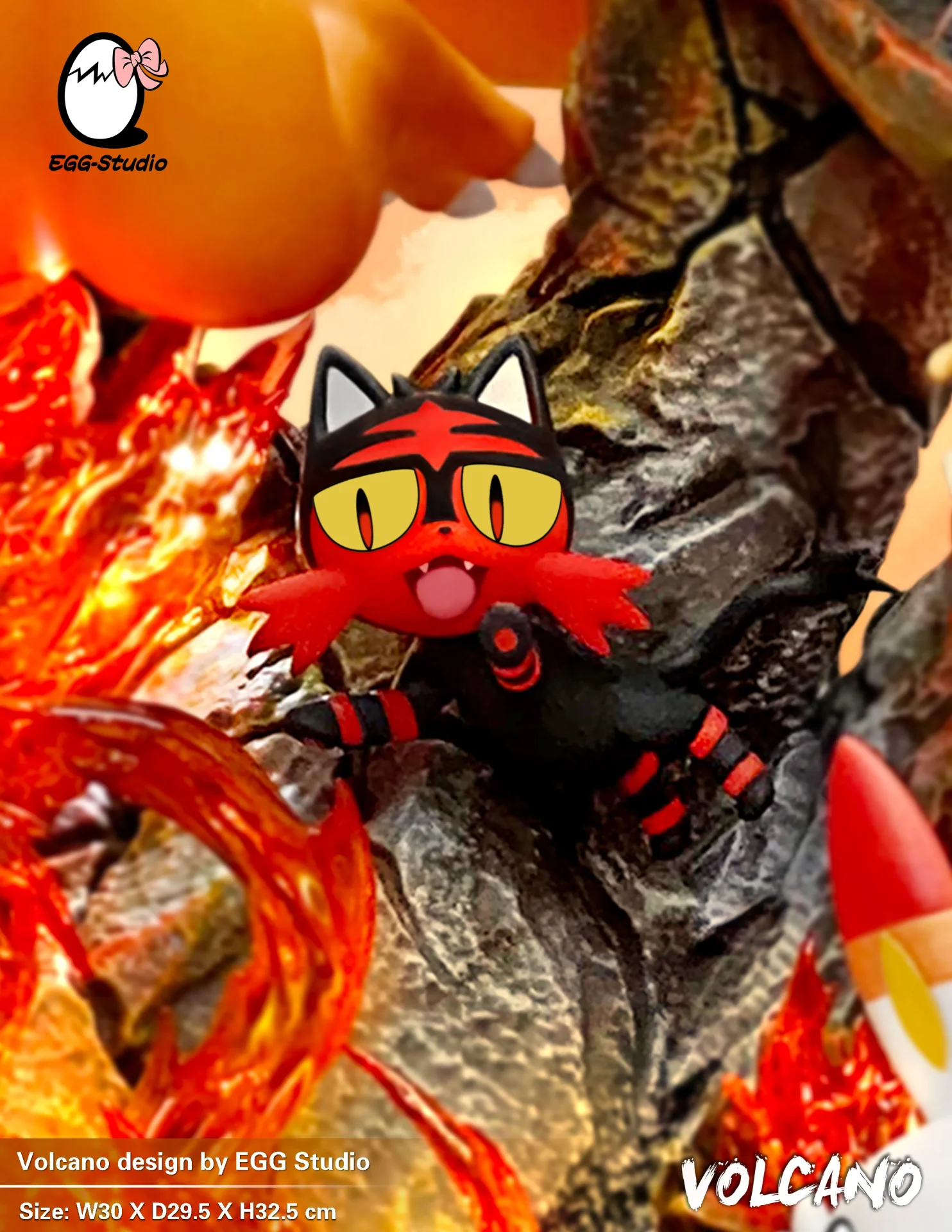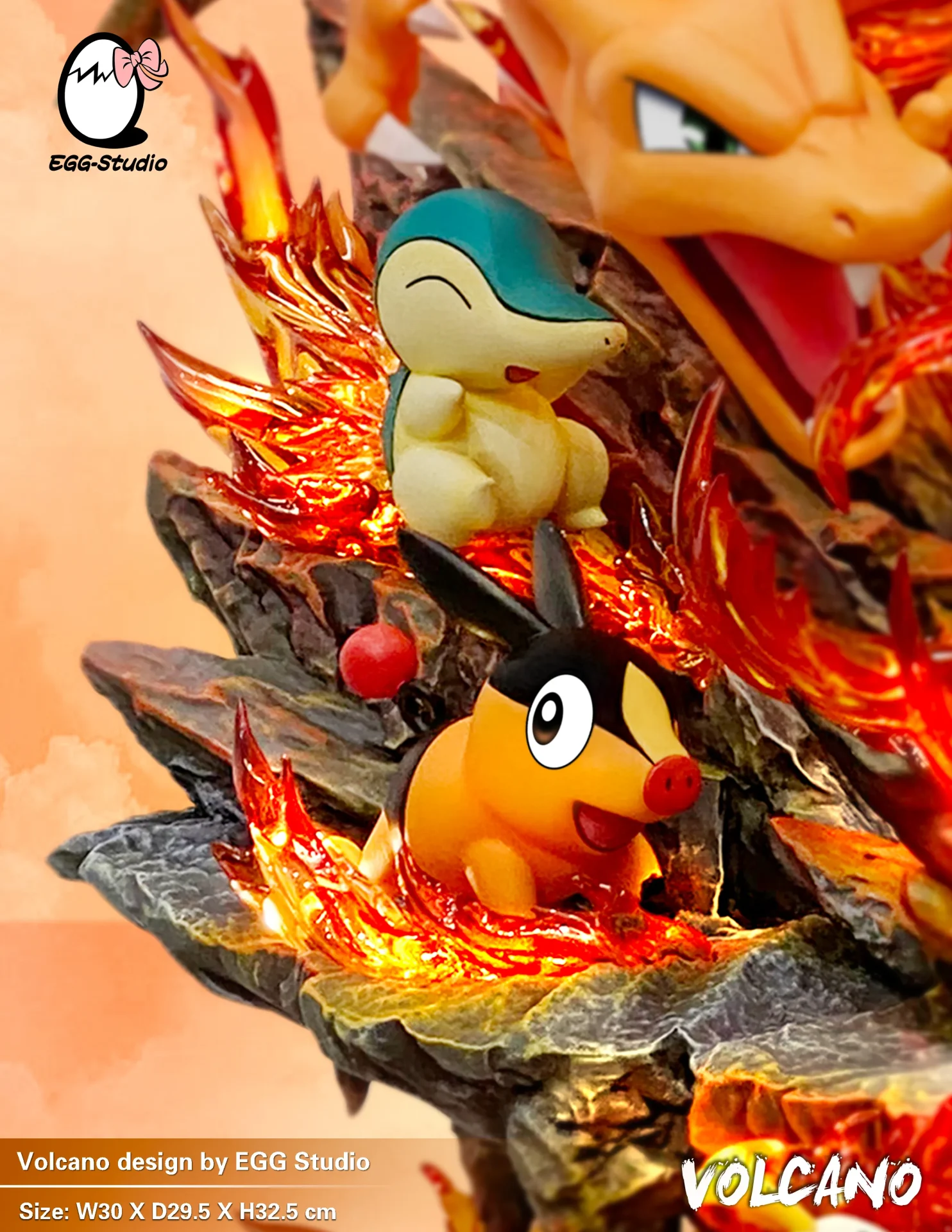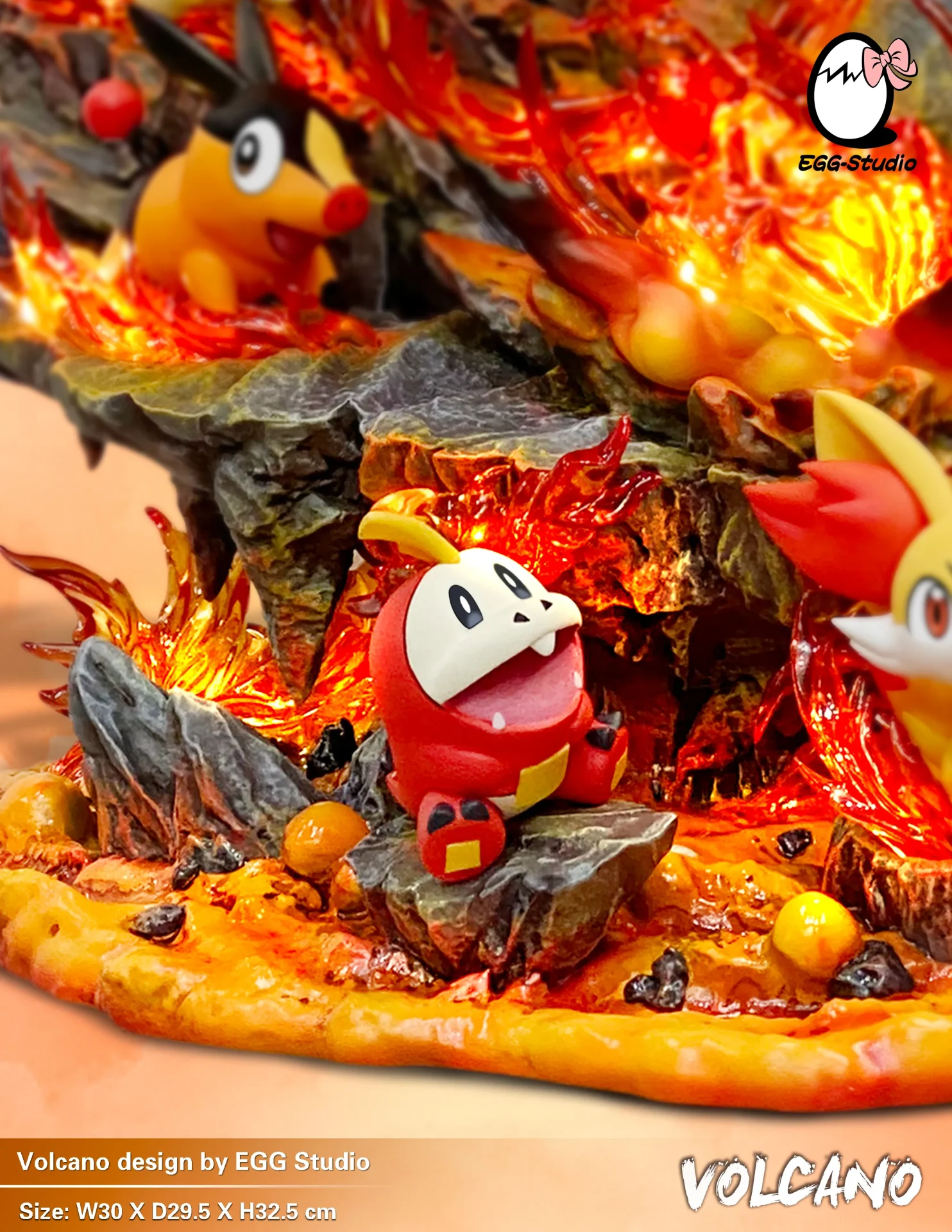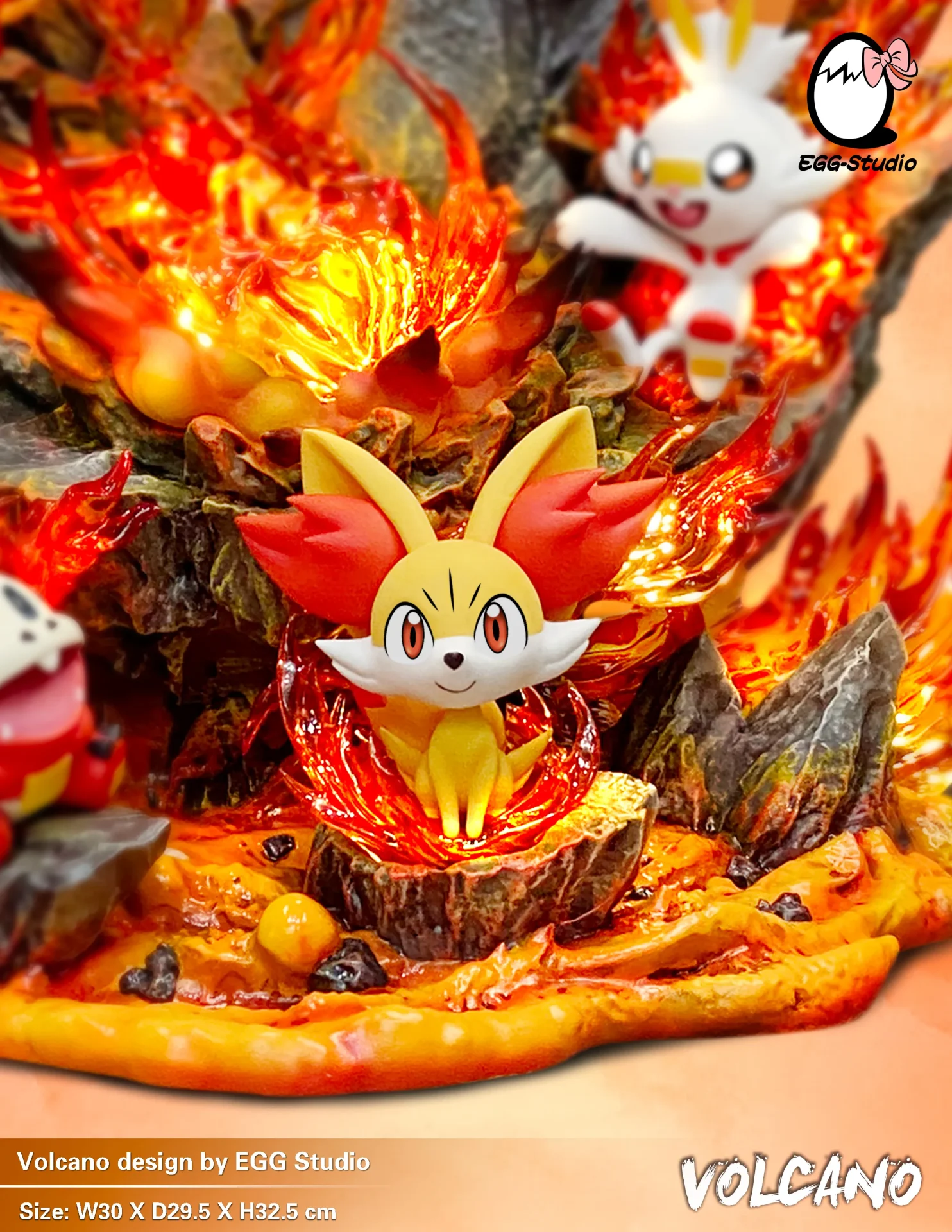 Nearly all the flame effects surrounding the Valley Inferno Dragon can emit light, creating a blazing scene when illuminated, and it looks extremely cool alongside over ten Pokémon!
This statue replaces the usual pedestal design with flowing lava as the base. This "borderless" design adds unity to the overall scene.
On the back, you can see the partially spread wings of Charizard, with orange-red paint reflecting the light of the flames along the wing edges.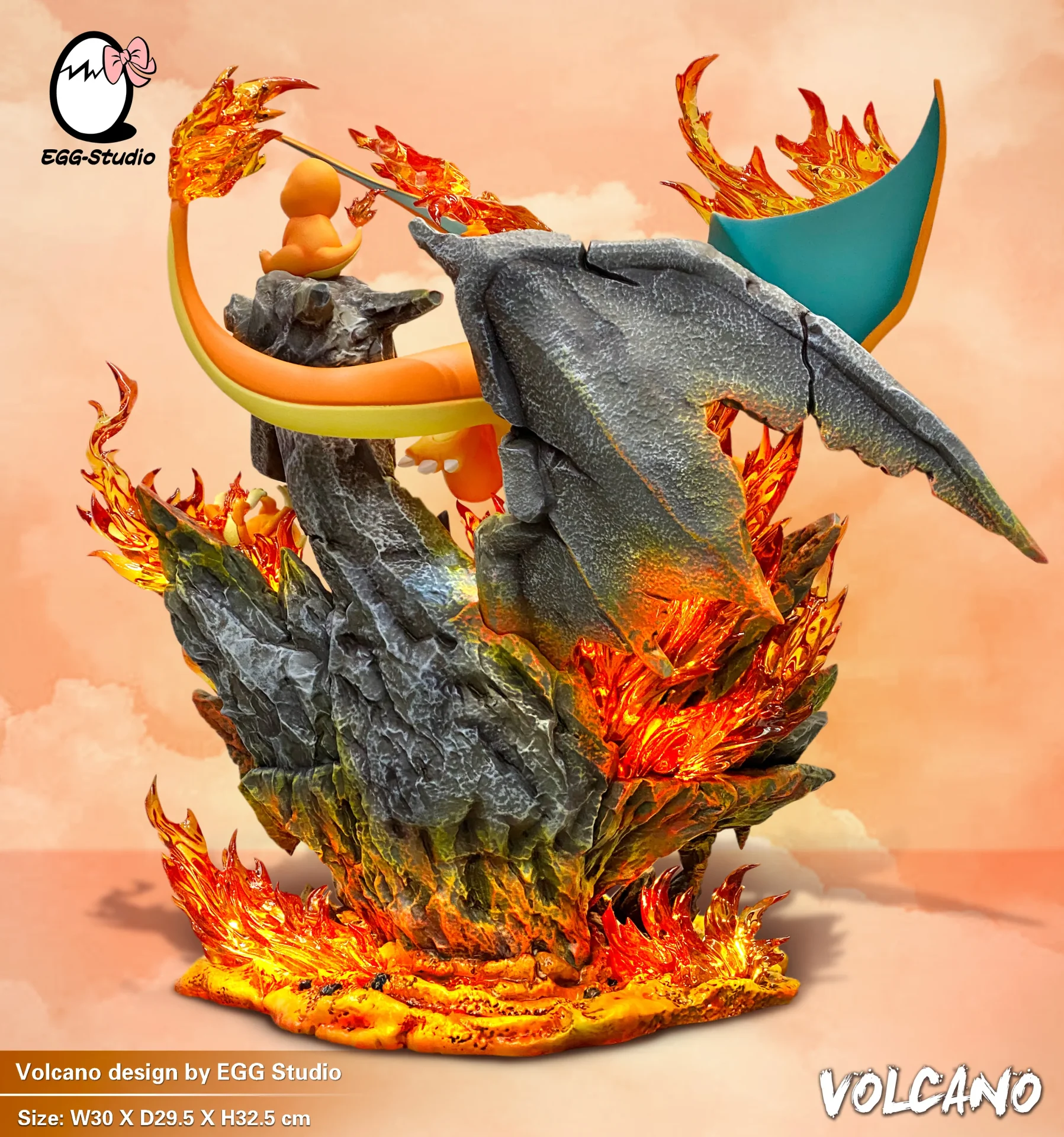 EGG's Family Bucket series has already released two versions: Water-Type and Fire-Type. The Grass-Type version should be coming soon! The Ghost-Type can also be expected in the future. We highly recommend this powerful and awe-inspiring series.