Forest Type Pokémon – EGGS Studios
Forest Type Pokémon – EGGS Studios: EGGS Studios has recently announced a final addition to their popular Pokémon type family figures.   This time, they have the Forest Family, featuring a richly detailed ecological scene with a total of 10 fantastic Grass-type Pokémon!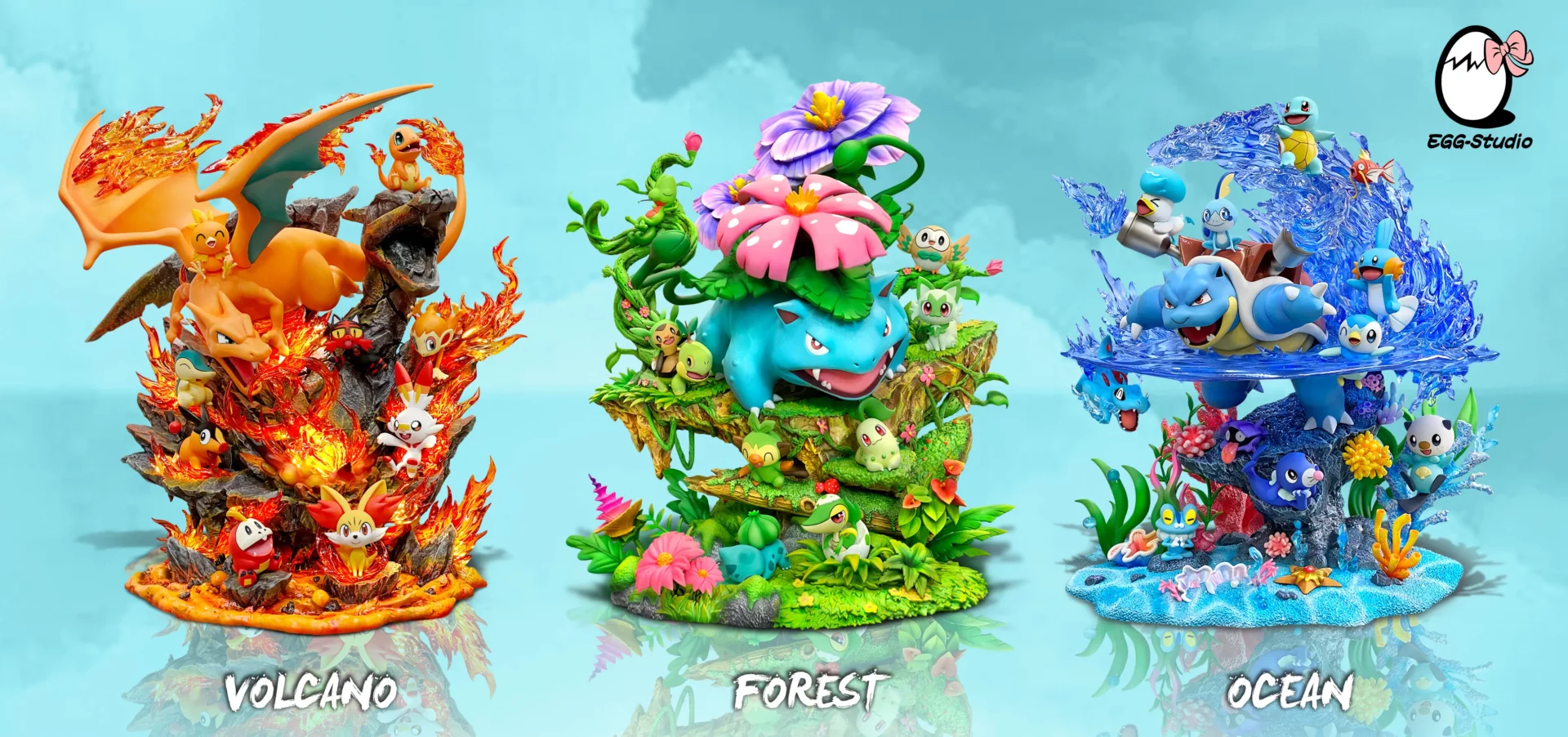 This Forest Venusaur stands at a height of 33 centimeters and is divided into three levels. In addition to the various Pokémon scattered throughout, the intricately detailed vegetation adds to the scene's charm.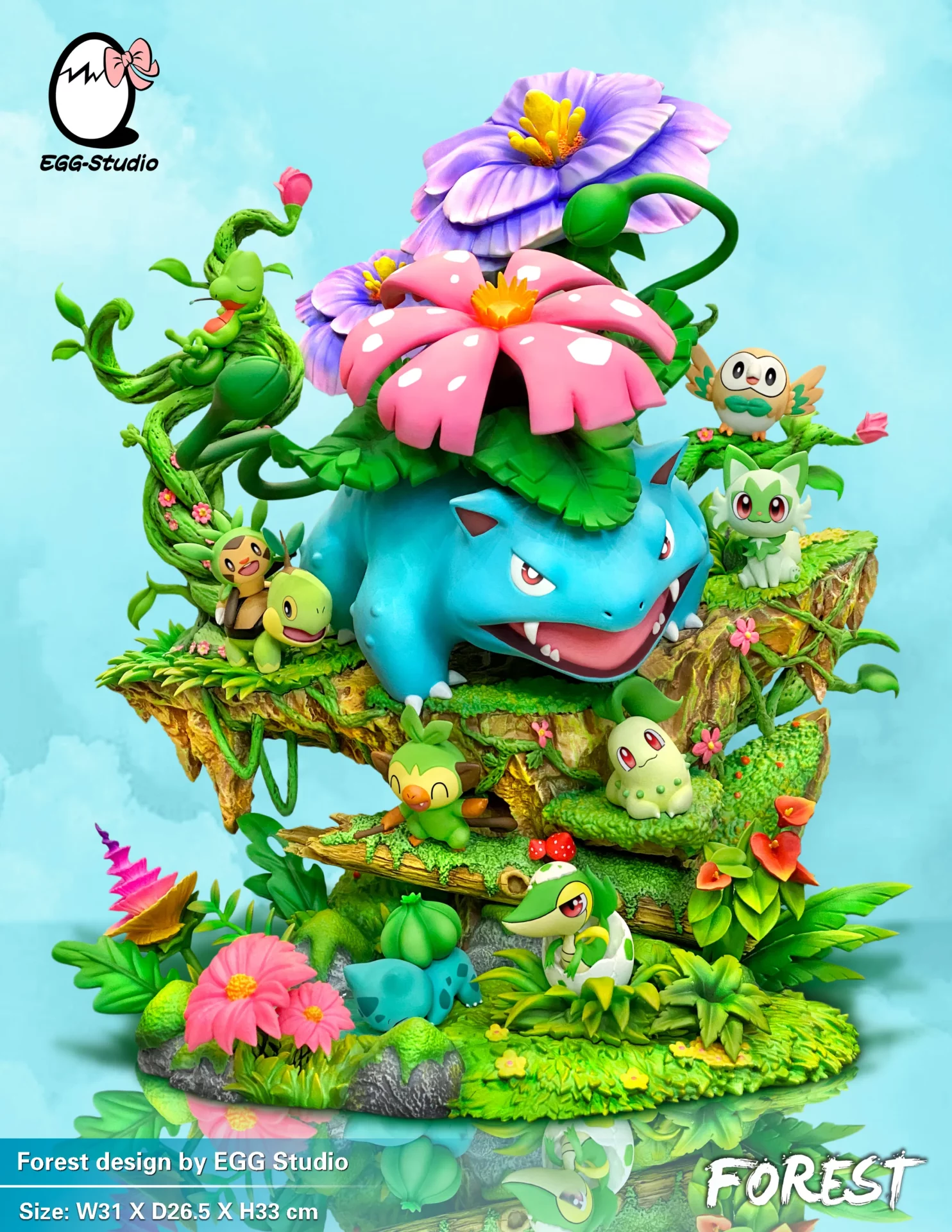 Next to Venusaur, you can spot the popular Sprigatito from the latest animated series, and Rowlett perched on the vines, energetically spreading its wings in welcome.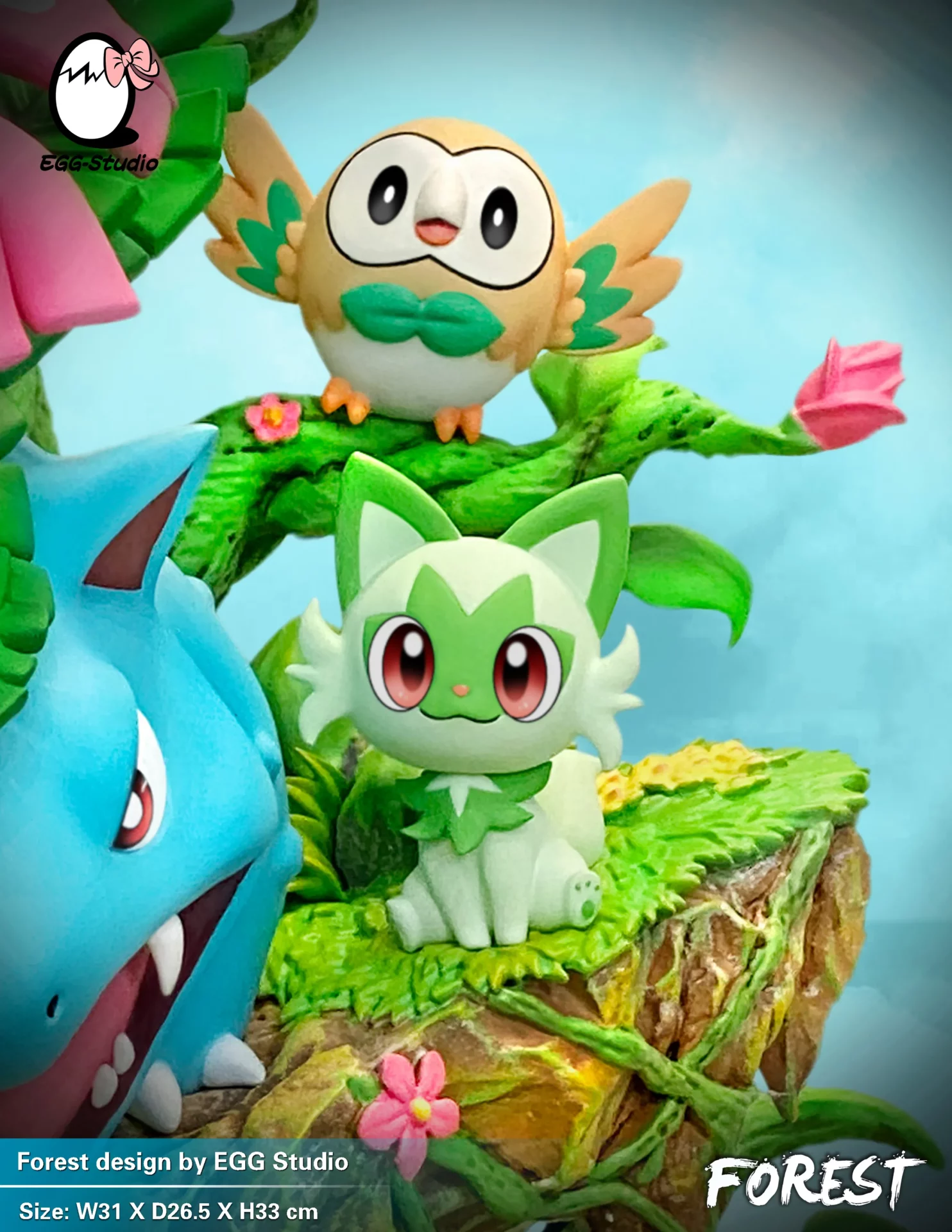 The quirky Treecko, on the other hand, seems completely unaffected by the cheerful atmosphere as it lounges lazily on the vines.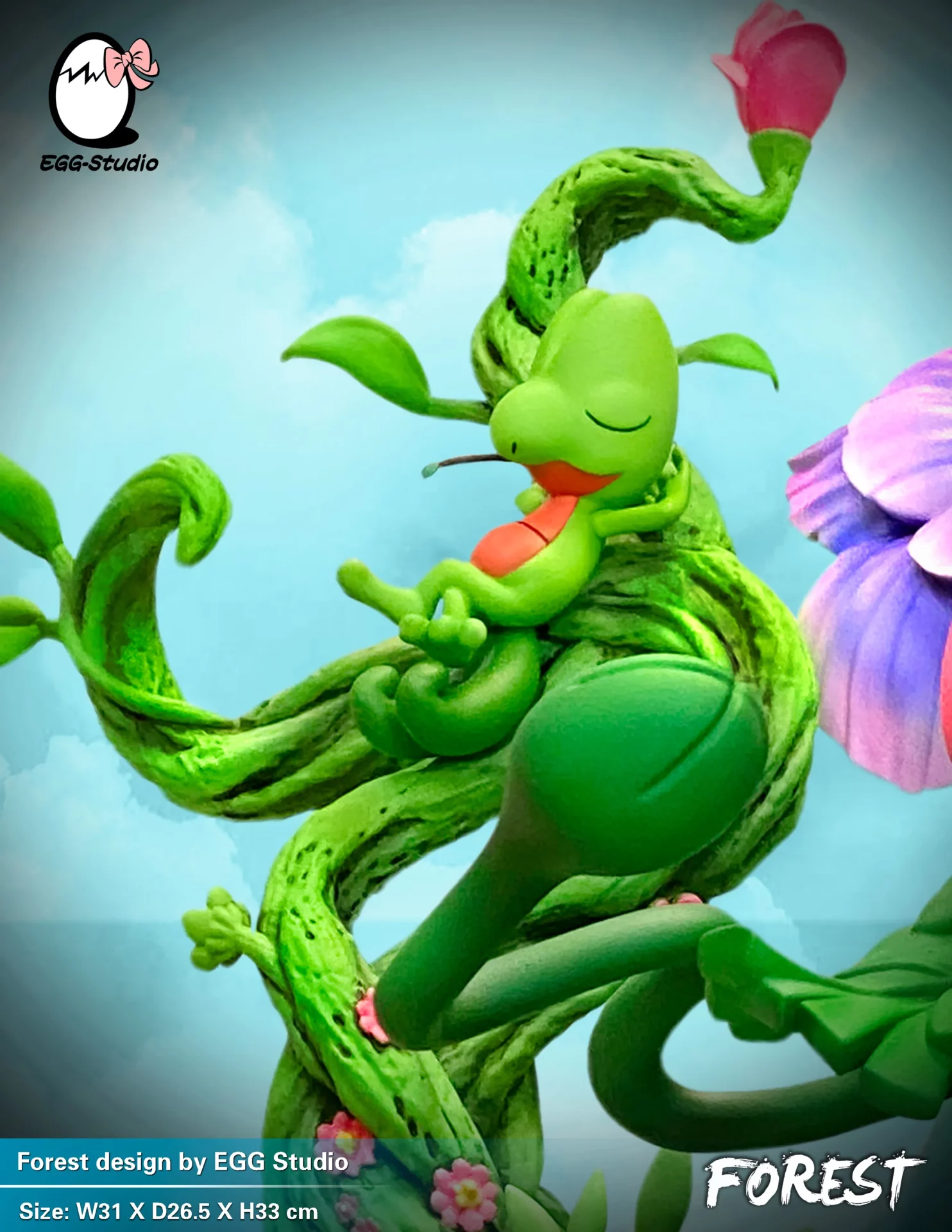 On the other side, Chespin uses Turtwig as a mount, and its excited expression is absolutely adorable!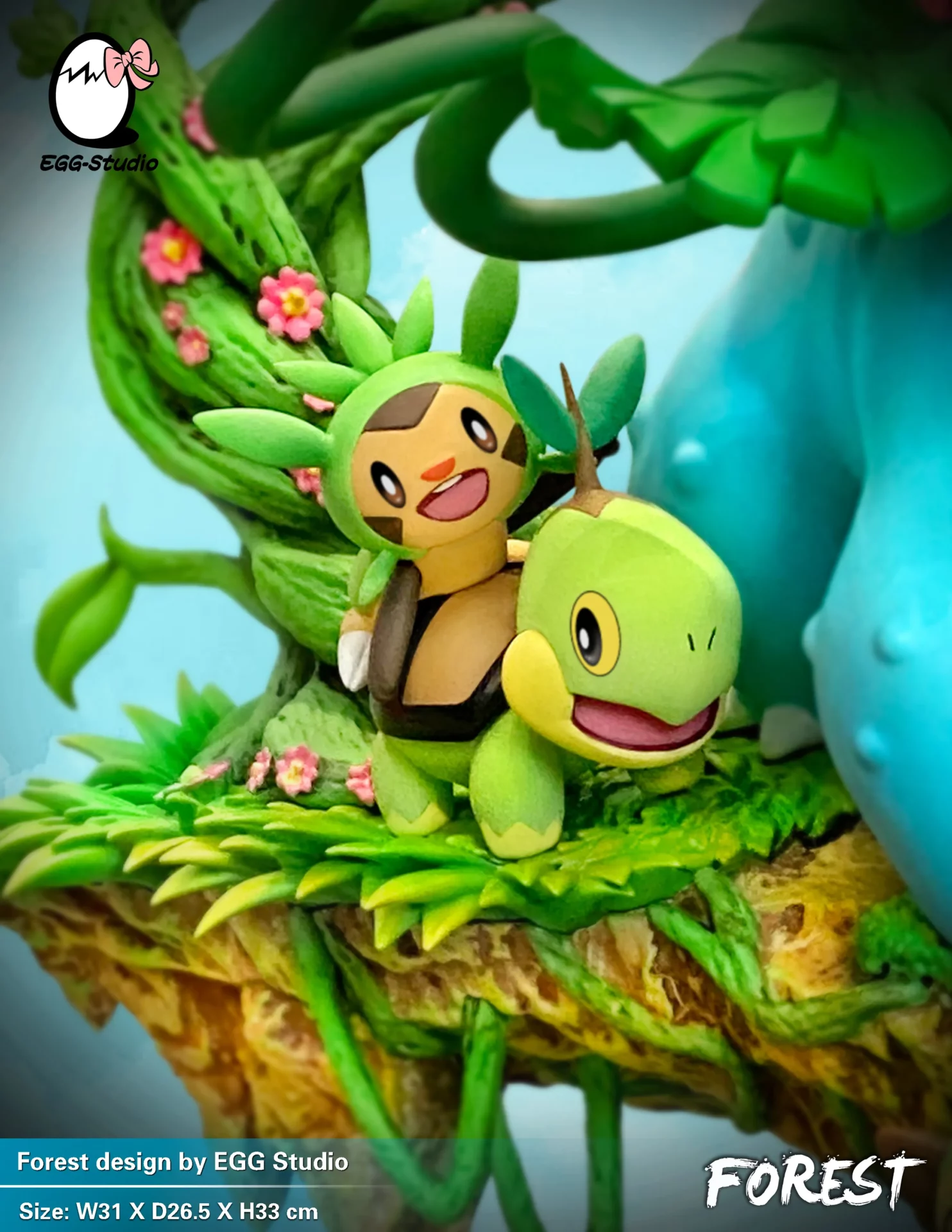 In the center of the picture, you can also see Snivy, Chikorita, and Grookey. The lush grass, moss on the tree trunks, vibrant mushrooms, and scattered flowers create a delightful environment that makes all the Pokémon in it feel incredibly content!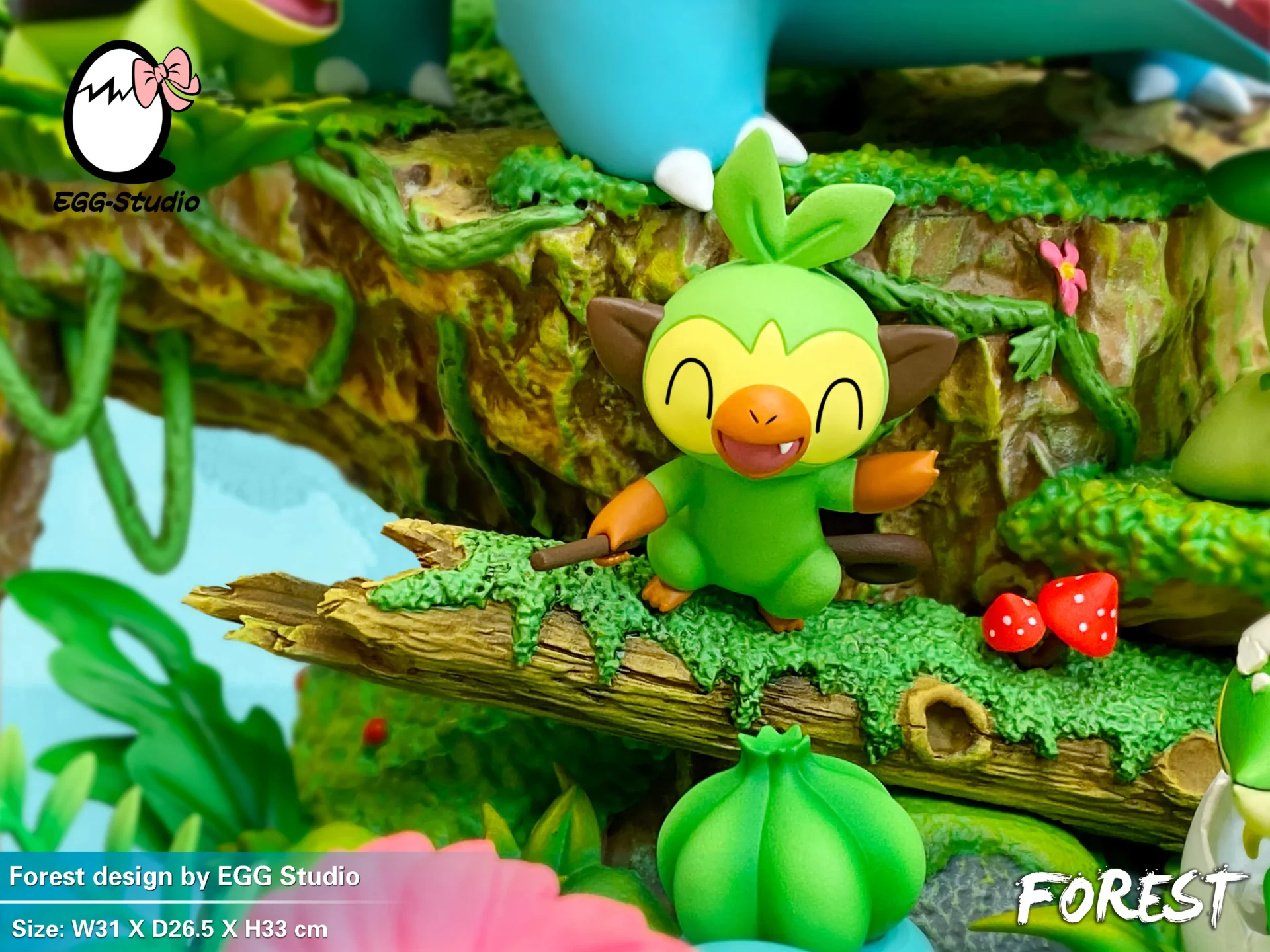 The flower-surrounded pond on the platform is the finishing touch. Fallen leaves create ripples on the water's surface, and alongside it, Bulbasaur calmly sips water, creating a serene and idyllic scene for Grass-type Pokémon enthusiasts.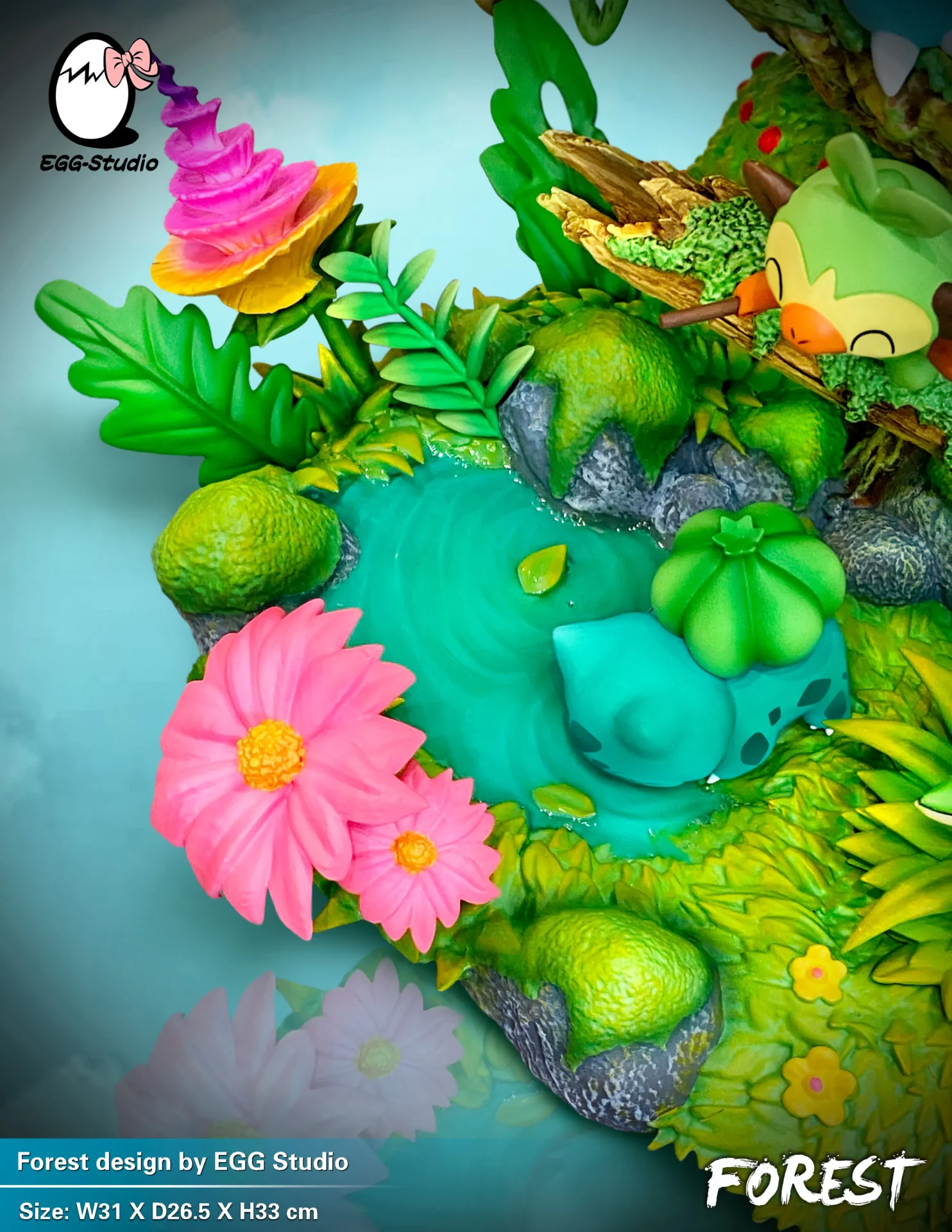 Although this is EGGS Studio's final addition to the Pokémon type family figures, the Forest Type Family is a proper swan song to this series.  Who knows what other exciting products they have in store after this.