Gear Fourth Luffy – WH Studio
Gear Fourth Luffy – WH Studio: "Two years ago, we each had our dreams, and now after two years, I have you as my king." – Monkey D. Luffy, "One Piece"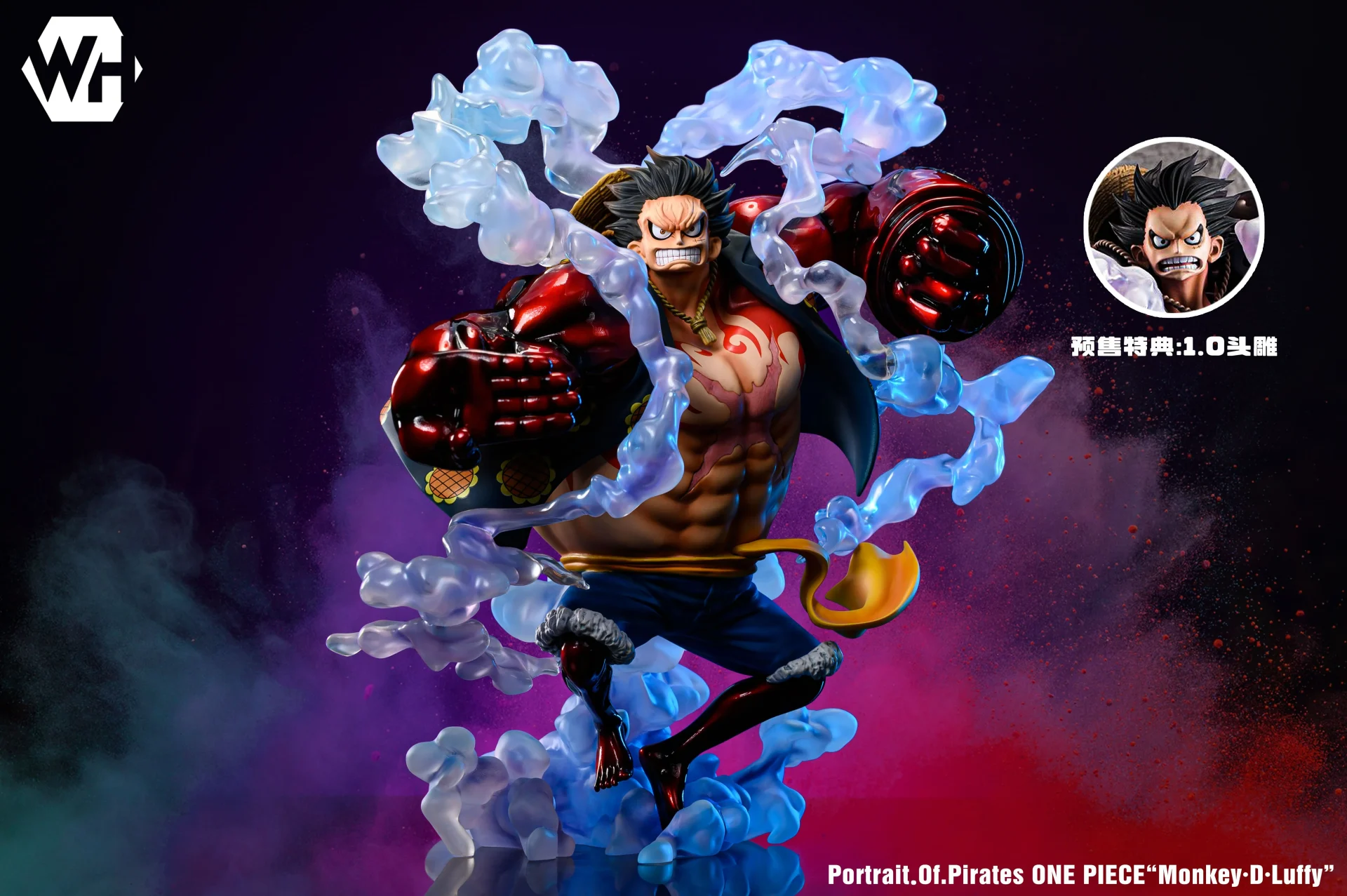 As for the main body, it is relatively faithful to the original. Whether it's the body proportions or muscle lines, they are done very meticulously. The contrast between the scar on the chest and the muscle shading creates a good sense of depth.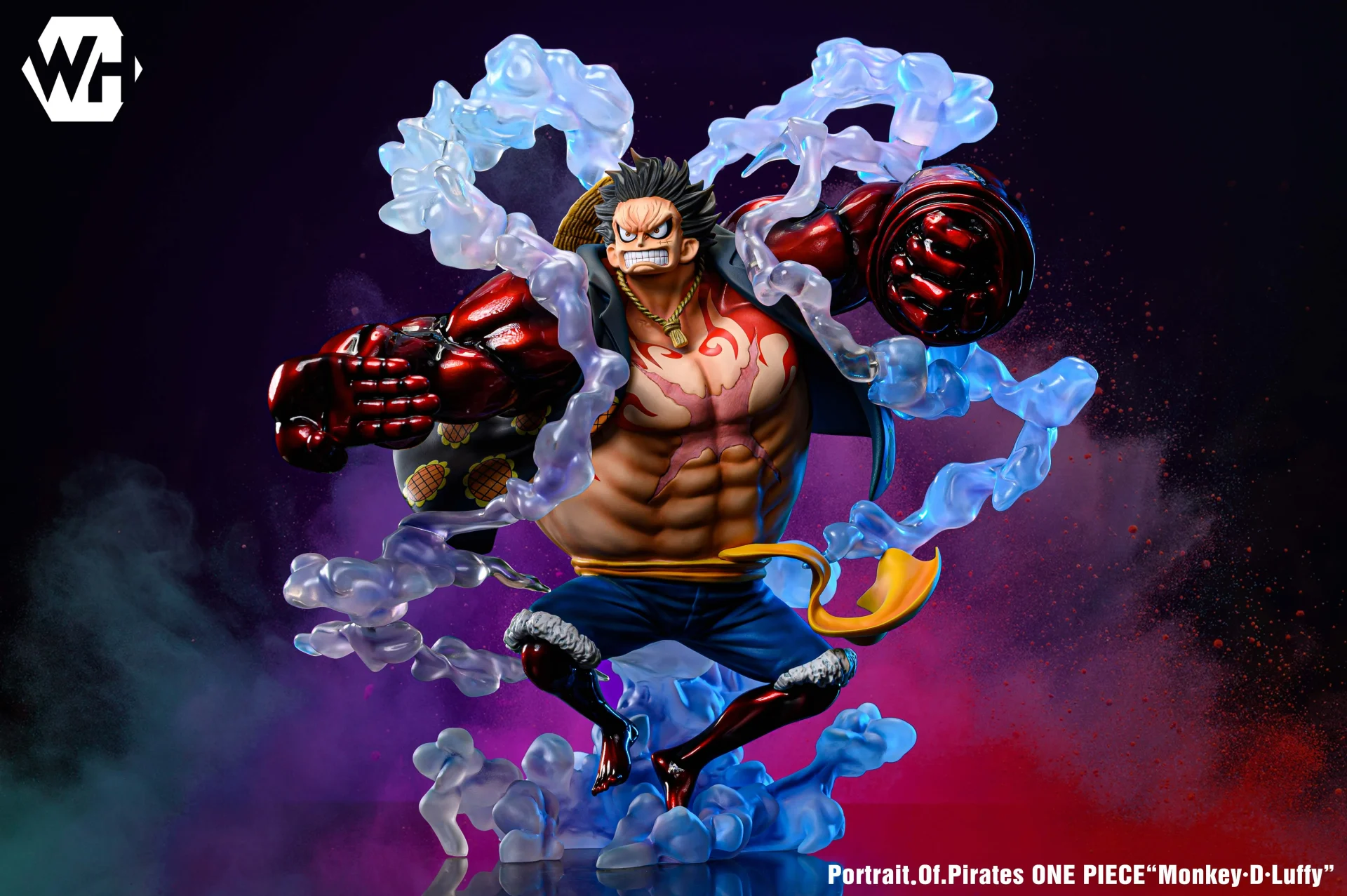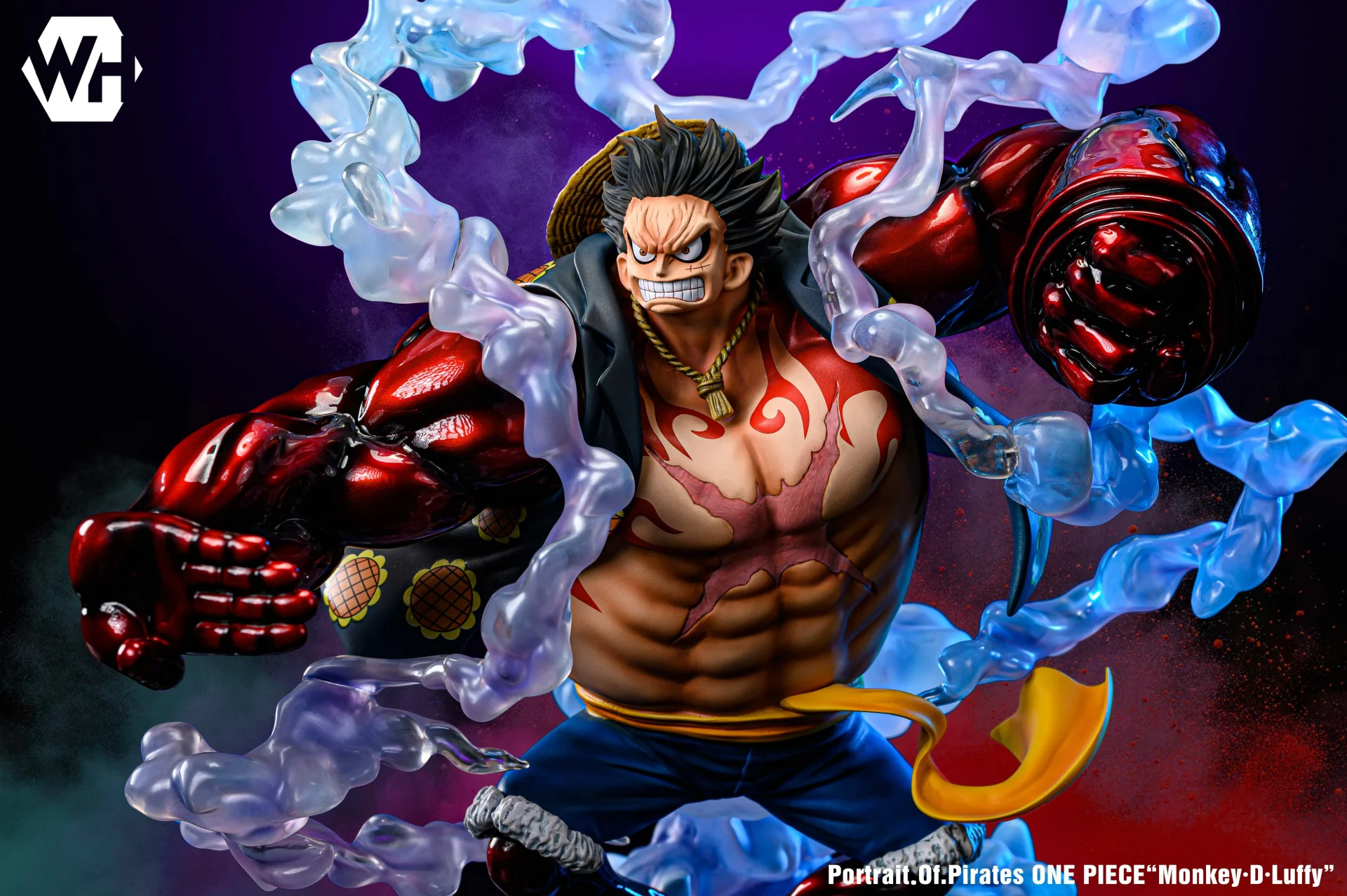 The muscle lines are very full and aesthetically pleasing! The sculpting of the hands is also very well done, with accurate depiction of the gaps between the fingers and the muscle lines.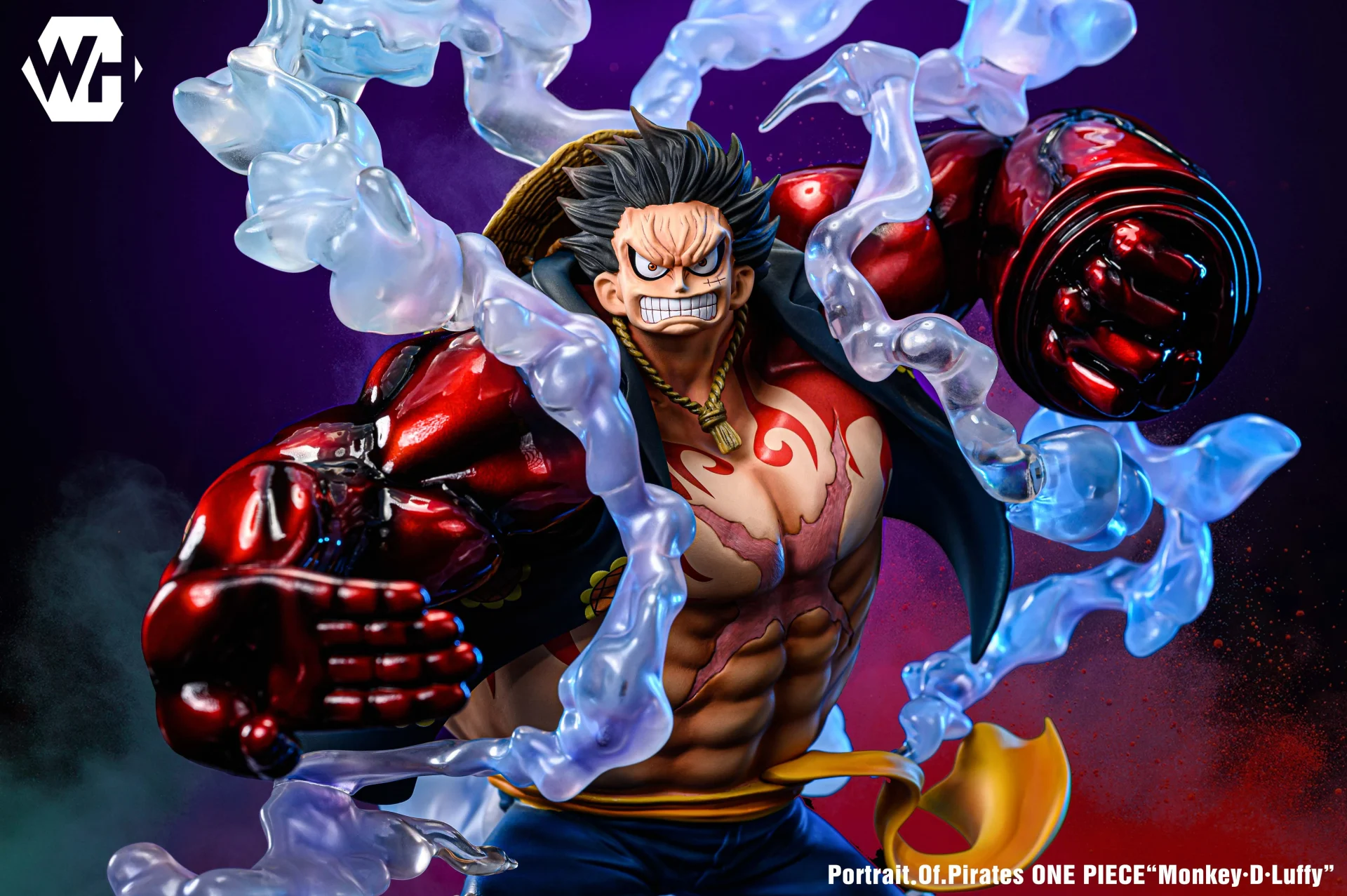 The lines of the smoke effect behind the body are very smooth, giving a sense of swirling smoke. The straw hat behind the neck is made of resin material, creating a texture resembling a large braided rope.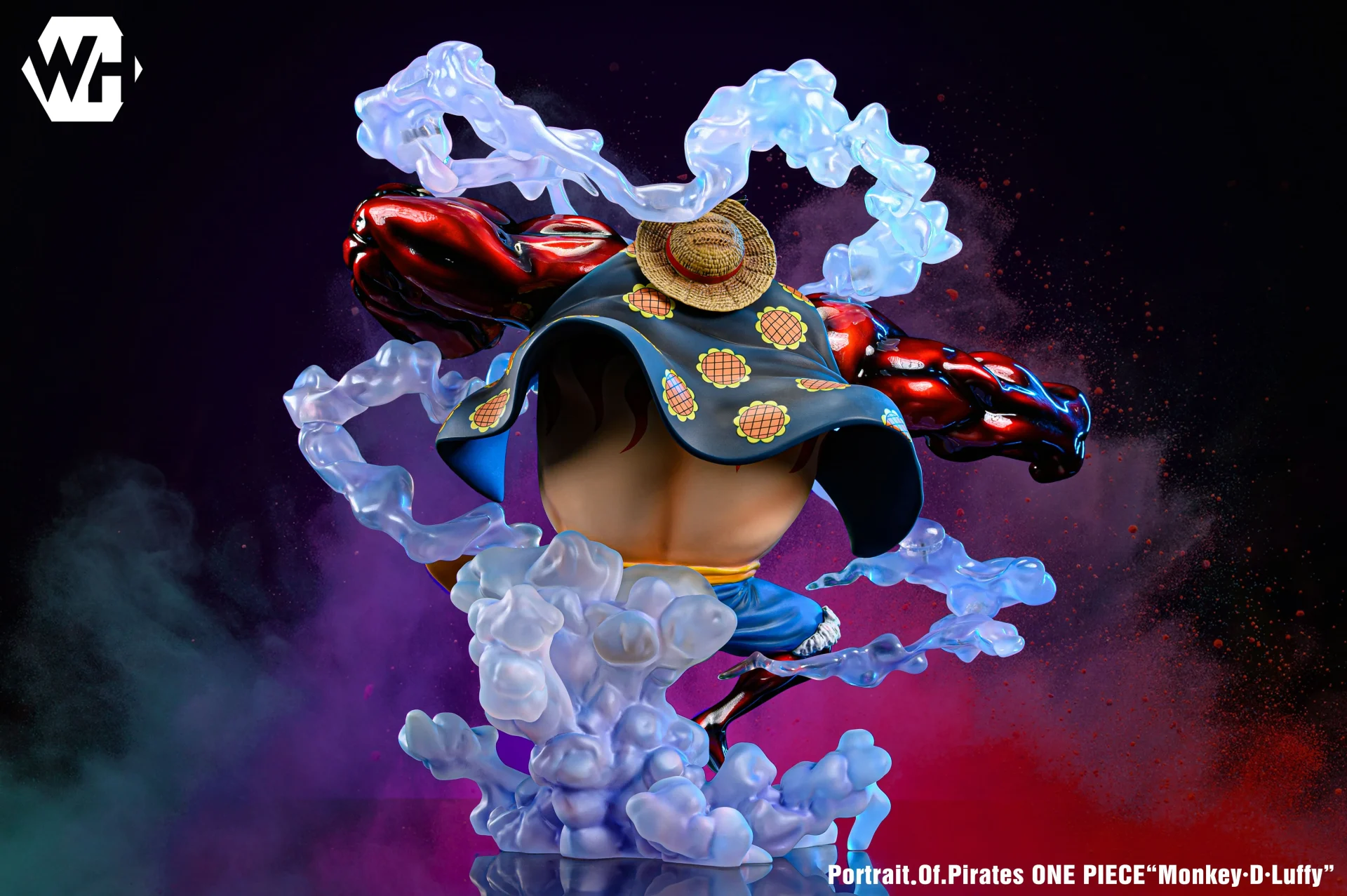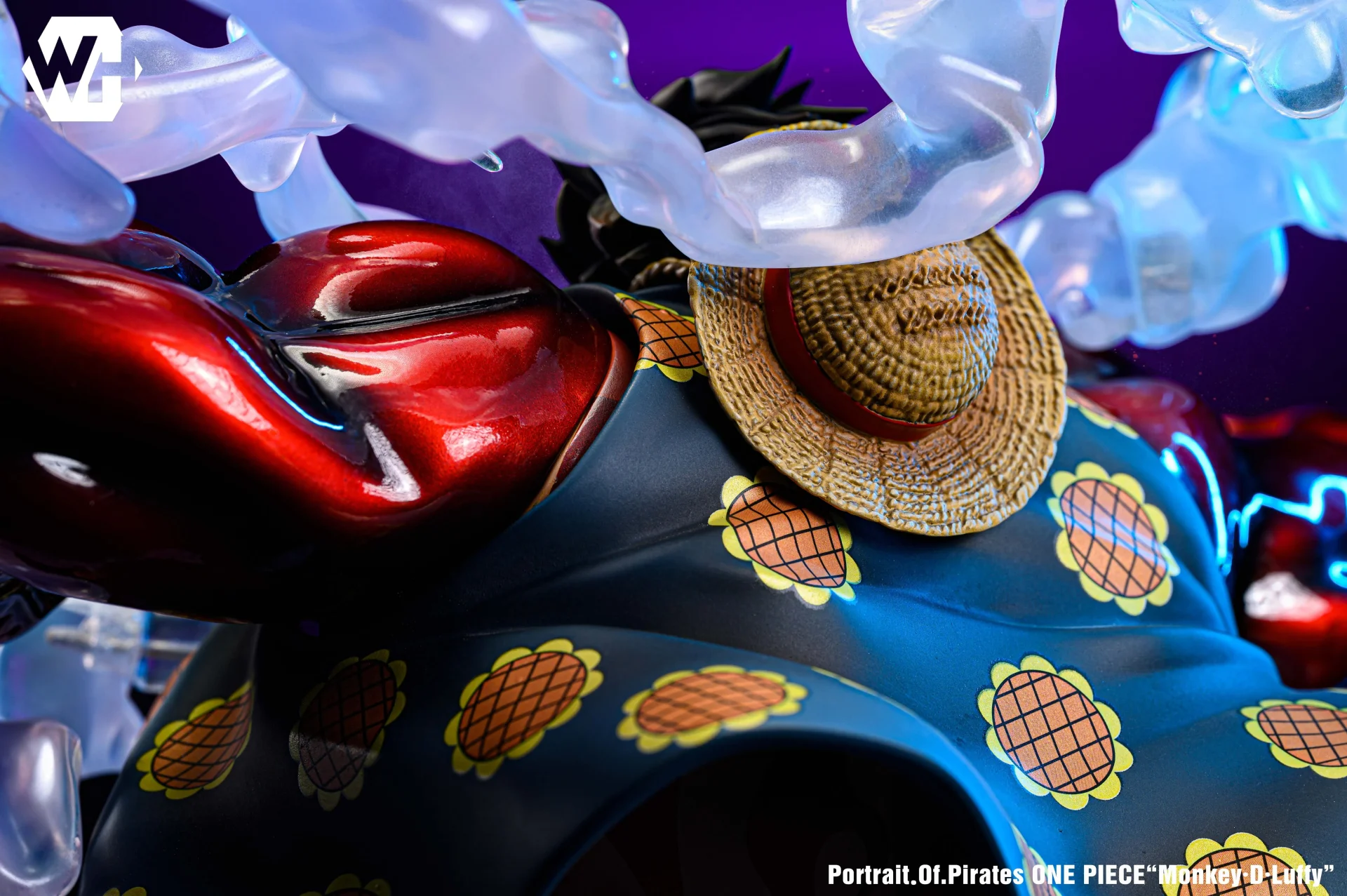 The facial details, including the hairstyle, follow the animation design very well. The determined gaze, the depiction of furrowed brows, and the scars on the cheeks are all accurately reproduced.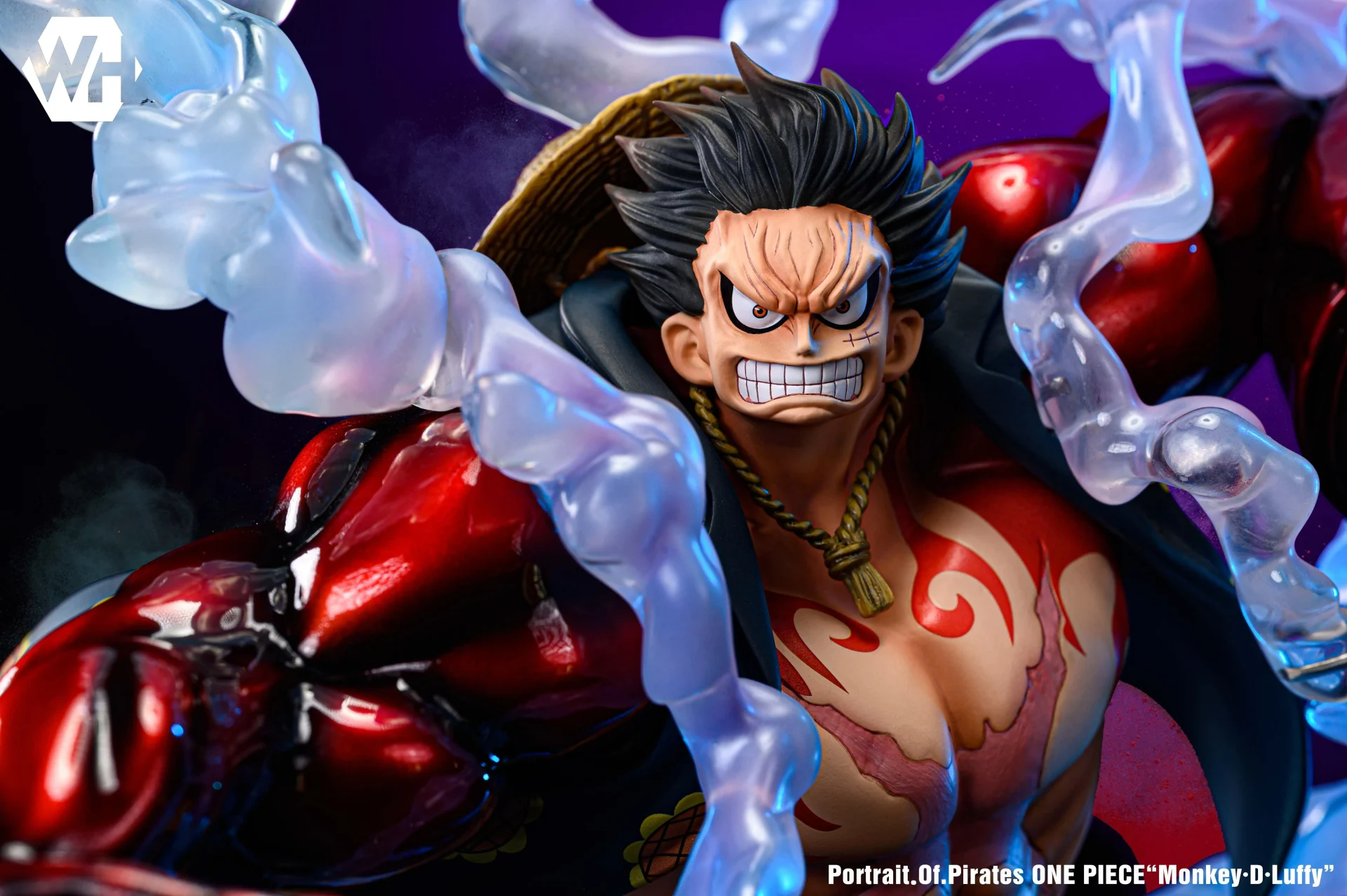 Overall, the craftsmanship of this work is very impressive. We're sure there are fans who will love it!