Makima – Dodomo Studio
Makima – Dodomo Studio: Dodomo's new product, Makima from "Chainsaw Man," is now available for pre-order!   Following the cost-effective route, this figure comes with interchangeable body parts. The combination of a long windbreaker and lace lingerie is excellent!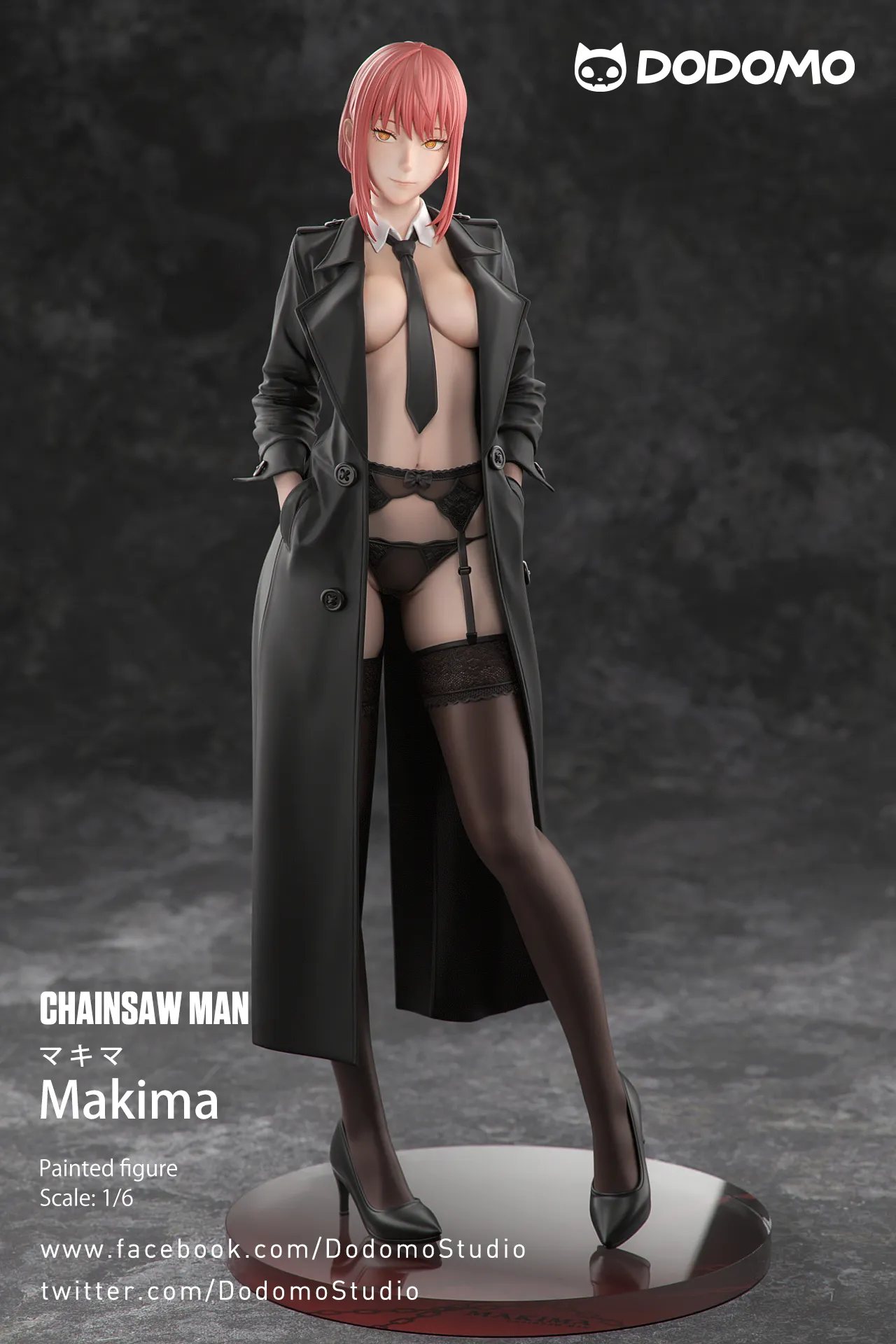 This Mkima figure is 1/6 scale and stands at 30 centimeters tall. Dodomo's works have a simple design with a straightforward standing pose, but they accurately capture the cool and seductive qualities of a bad girl.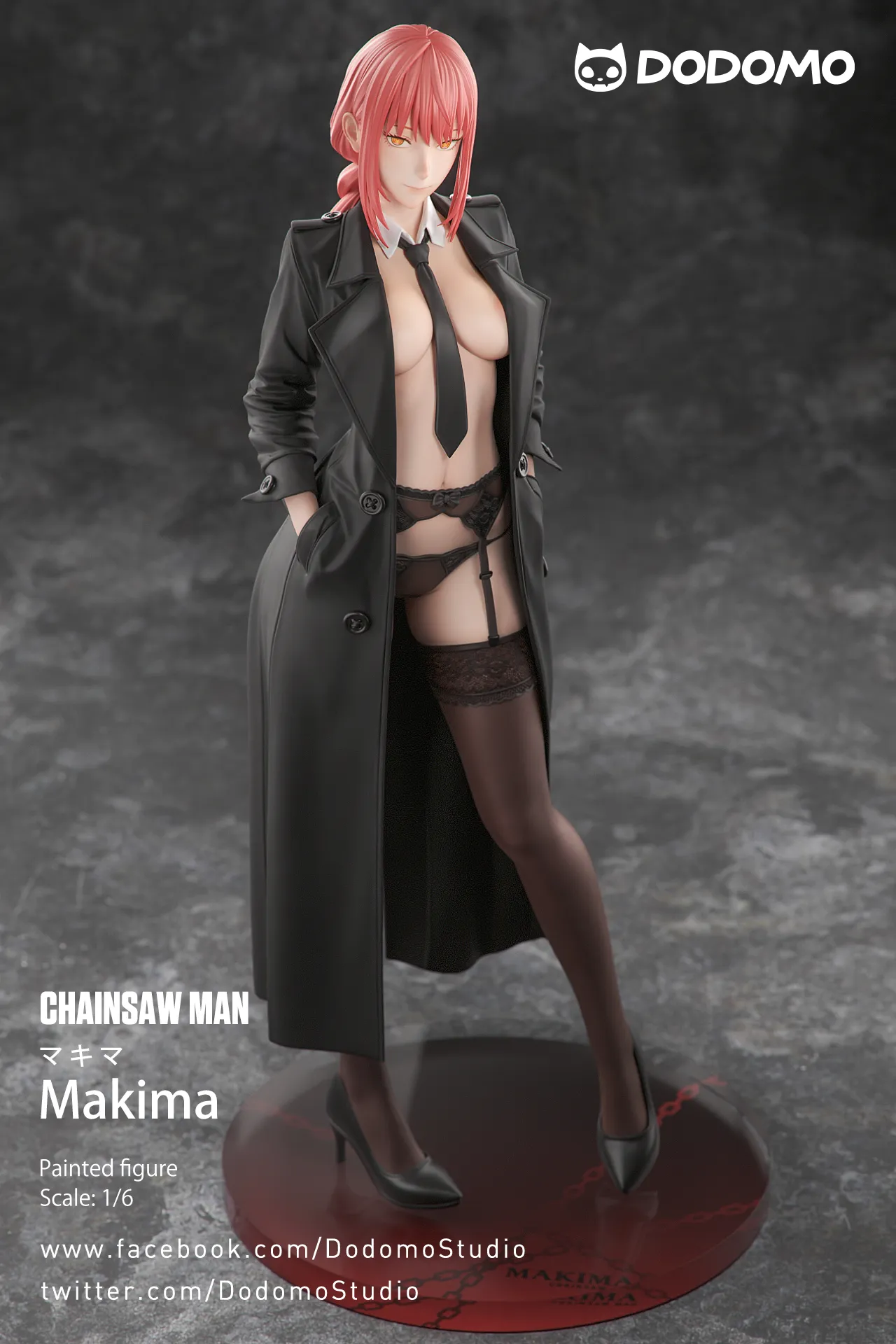 The combination of a black long windbreaker and a tie gives off a powerful aura, complemented by Makima's icy gaze that sends chills down your spine. While there is no lampshade covering the headlights, they are concealed behind the coat.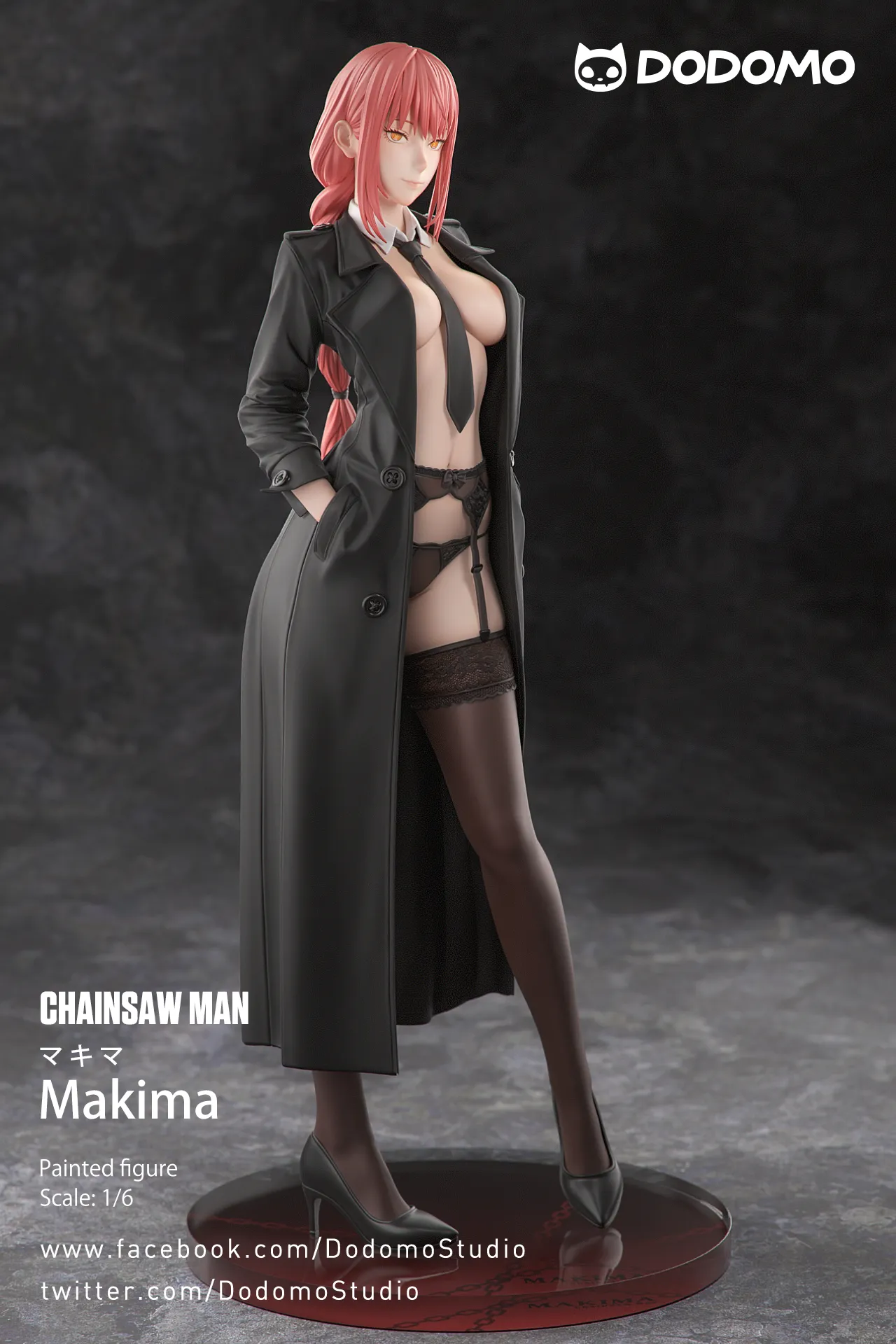 The design of using the coat collar to cover the headlights is a stroke of genius. It is both alluring and captures the essence of Makima. Moreover, it perfectly showcases the graceful curve of the lower body, and the tie that passes through the chest is visually appealing.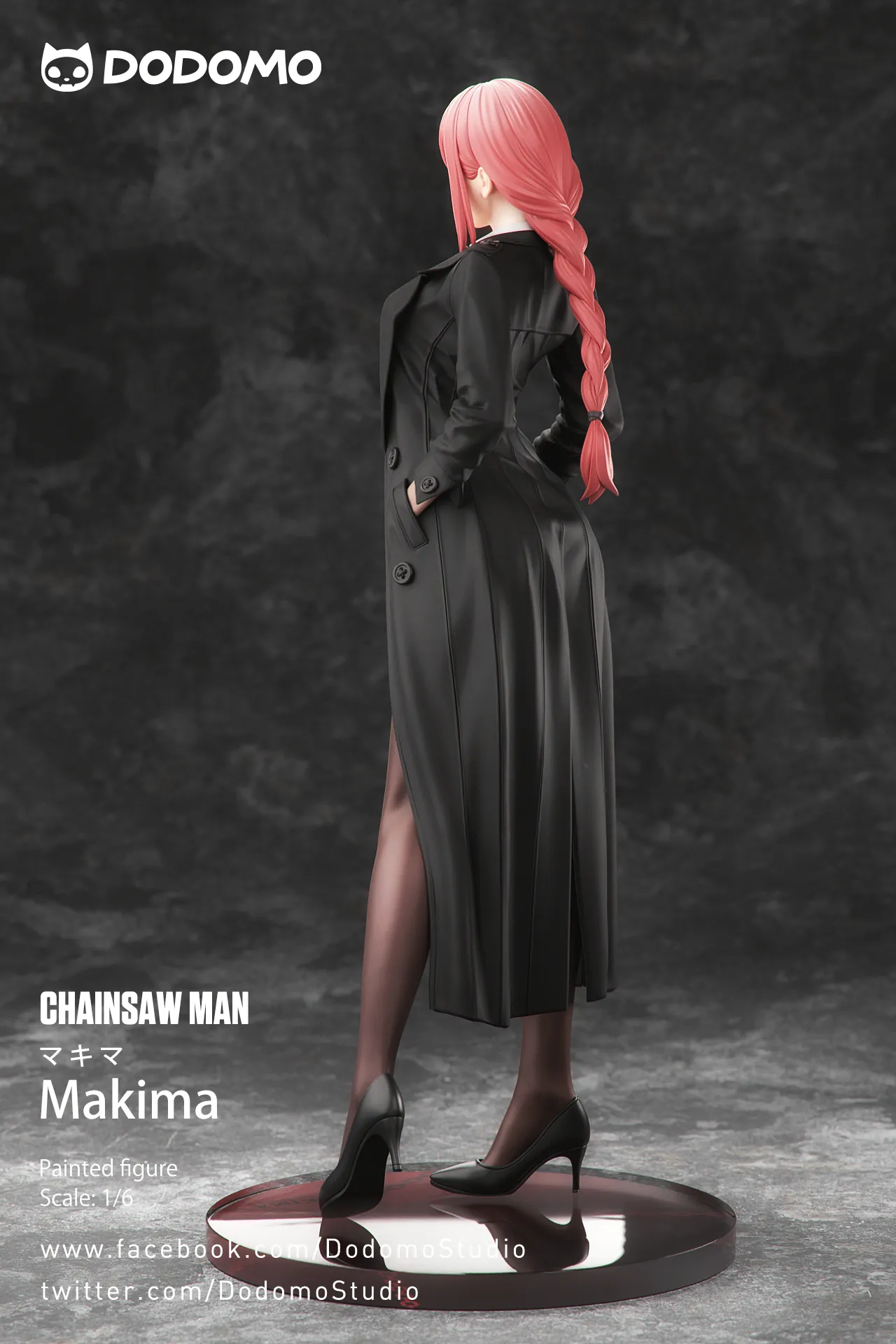 Mkima's slightly raised circular eyes have a chilling and piercing gaze, while the faint smile at the corner of her mouth is enigmatic. Here, she can only say three words: "Woof woof woof!"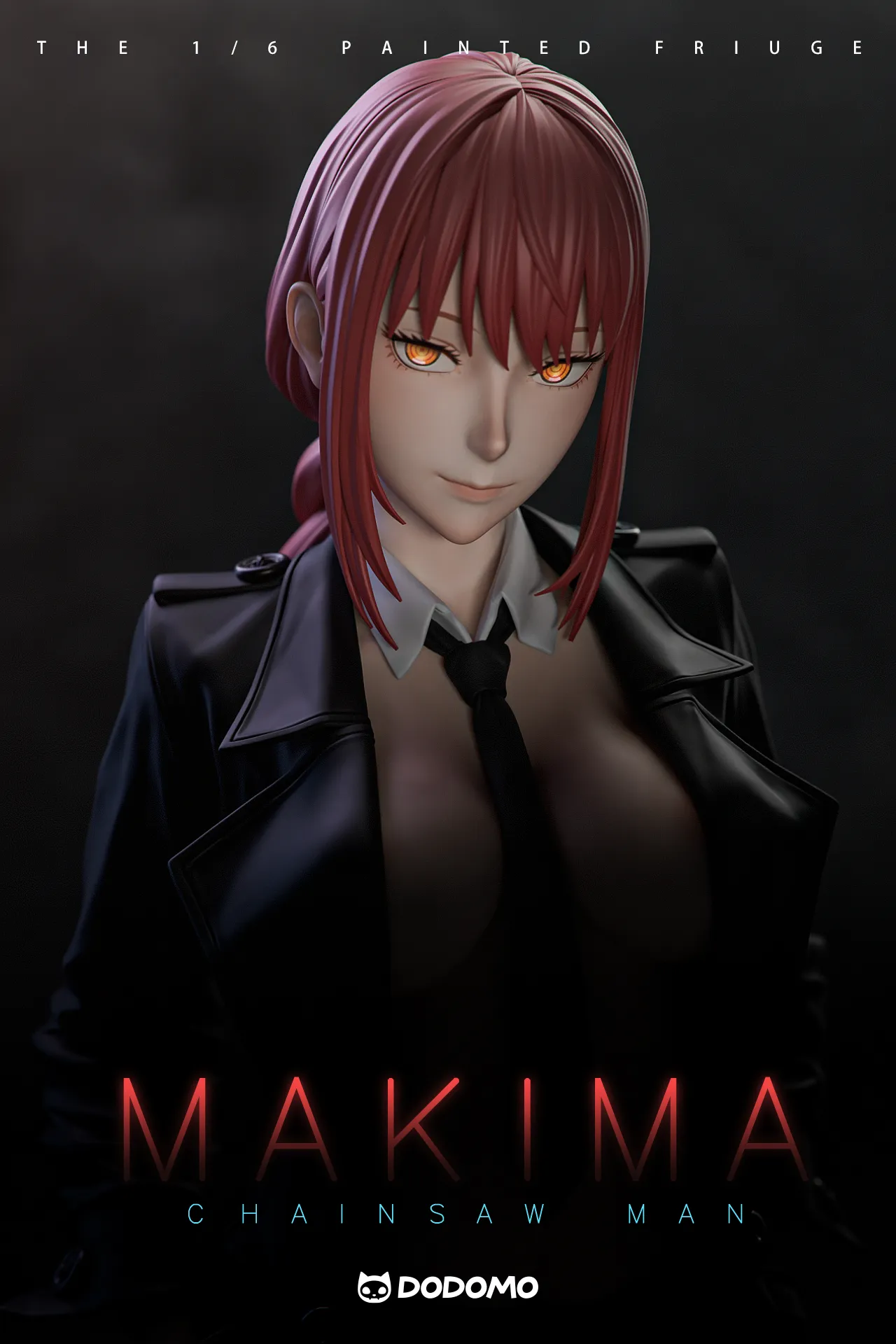 The lingerie in Dodomo's work is also meticulously designed. The transparent lace exudes a high-end feel, and the combination of black stockings, panties, and garters emits an aura of mature elegance. Even in the normal outfit, you can clearly see the outline of a camel toe beneath the thin fabric, showcasing the figure of a bad girl.
The revealing painting of the panties and stockings is exceptionally alluring. Dodomo truly understands the desires of gentlemen.
From the back view, the long windbreaker accentuates the tall figure of the bad girl. The slender waist and graceful hip line are enticing, while the pink braided hair is the only vibrant color in this figure.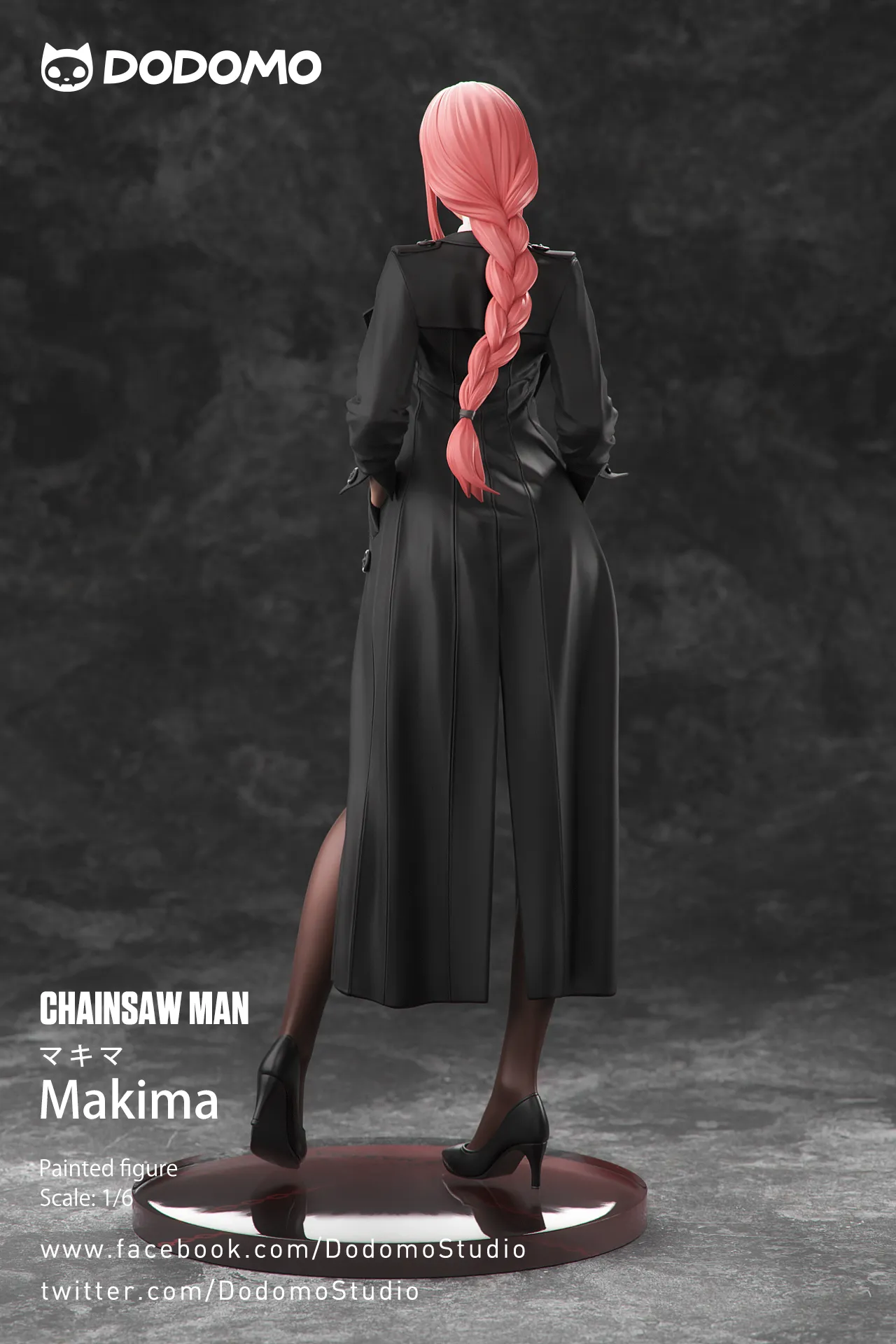 In addition to the regular outfit, this Makima figure also comes with interchangeable body parts. With the open collar, you can perfectly showcase the outline and headlights of the "opponent." The lace lingerie also transforms into a tantalizing vacuum state.
The details are intricately depicted and highly realistic. This version of Miss Makima from Dodomo is definitely one to look out for!
Click here for news on other exciting Chainsaw Man products!